Neem London: What is it?
The Neem London name is inspired by the Neem plant, a natural herb that has healing properties and is used as a natural antiseptic. As such, Neem aims to be an 'antiseptic' for fast fashion.
Neem prioritises quality over quantity: they feature a select collection of staple shirts, jackets and tees.
Luxury quality is the Neem style. This means that as well as looking good, Neem products are built to last. They use materials such as recycled yarn, organic cotton and ZQ Merino wool for their softness and durability. Brilliantly, when their garments do eventually start to show signs of wear, you can return them to be re-cycled.
Founder, Nick Reed has worked in menswear for over 20 years. He knows all about the bad side of fashion and his goal with Neem is to produce a new and overall better direction for menswear that balances style, comfort and ethics.
Neem London's best-sellers: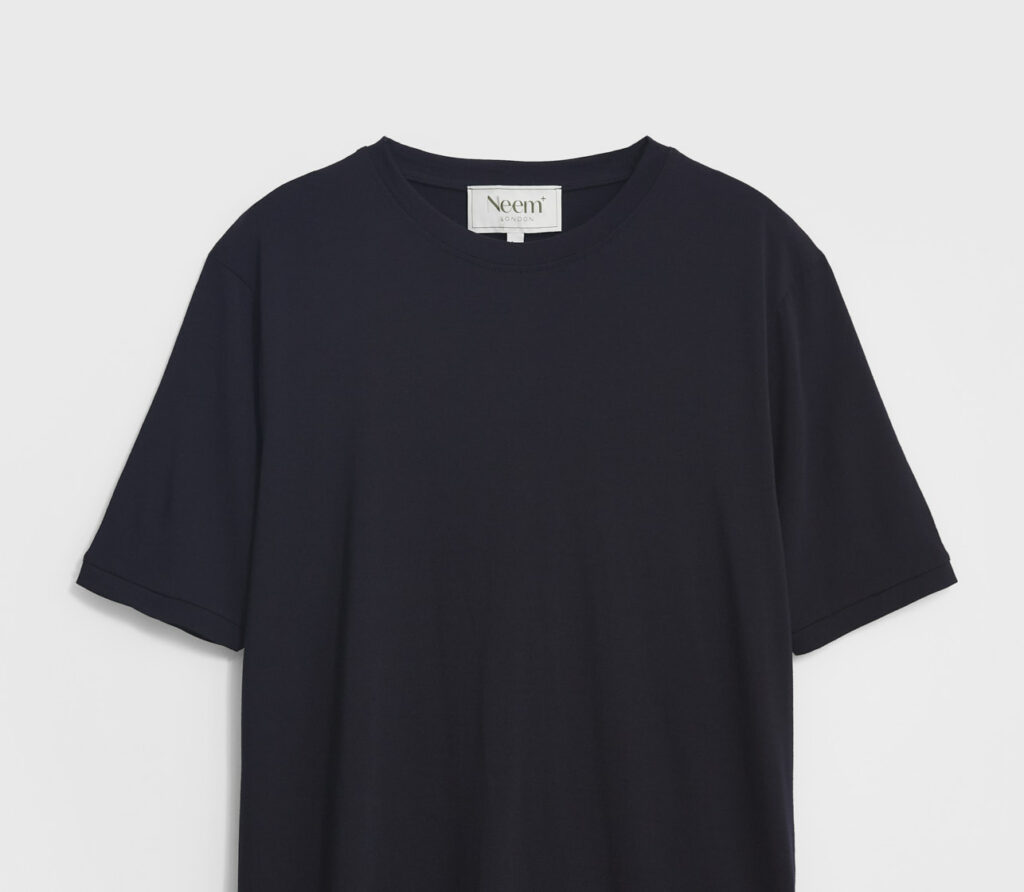 ZQ Merino Neem Navy T-shirt
£89.00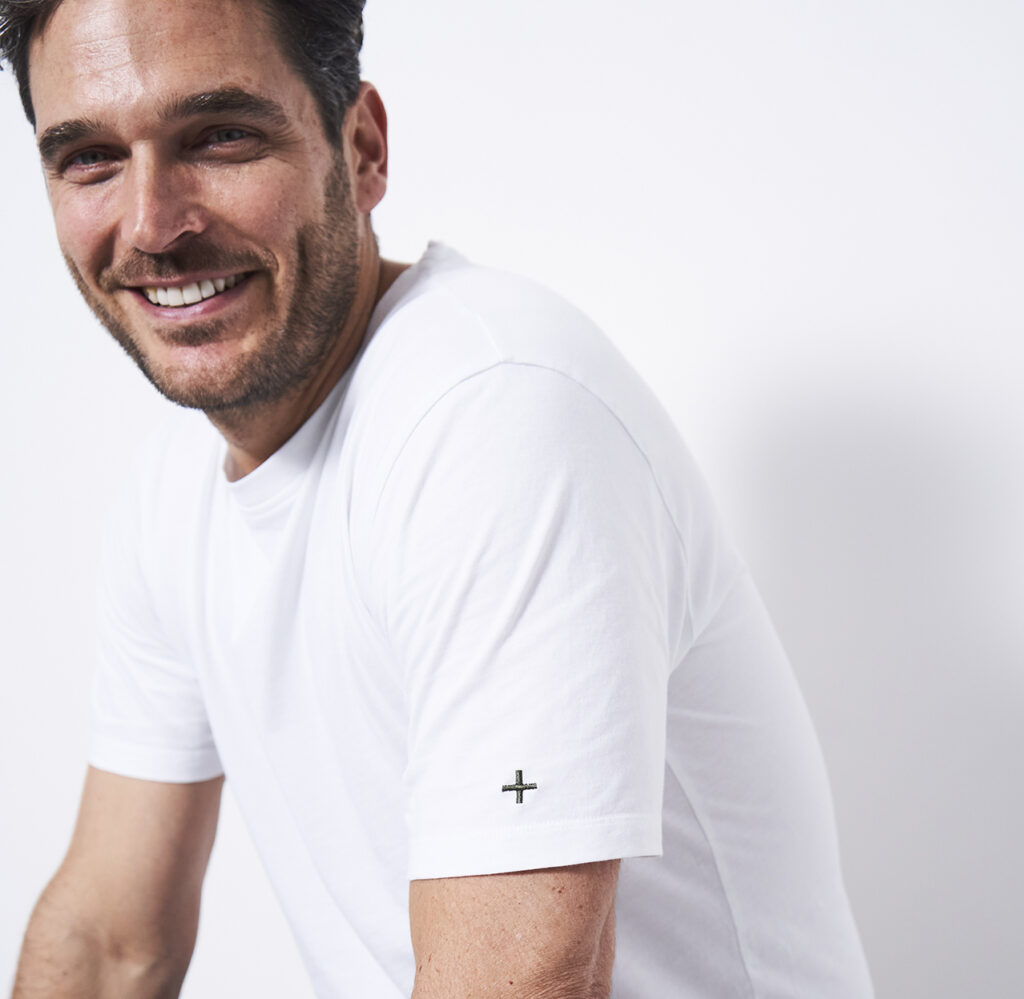 White Neem Organic T-shirt
£45.00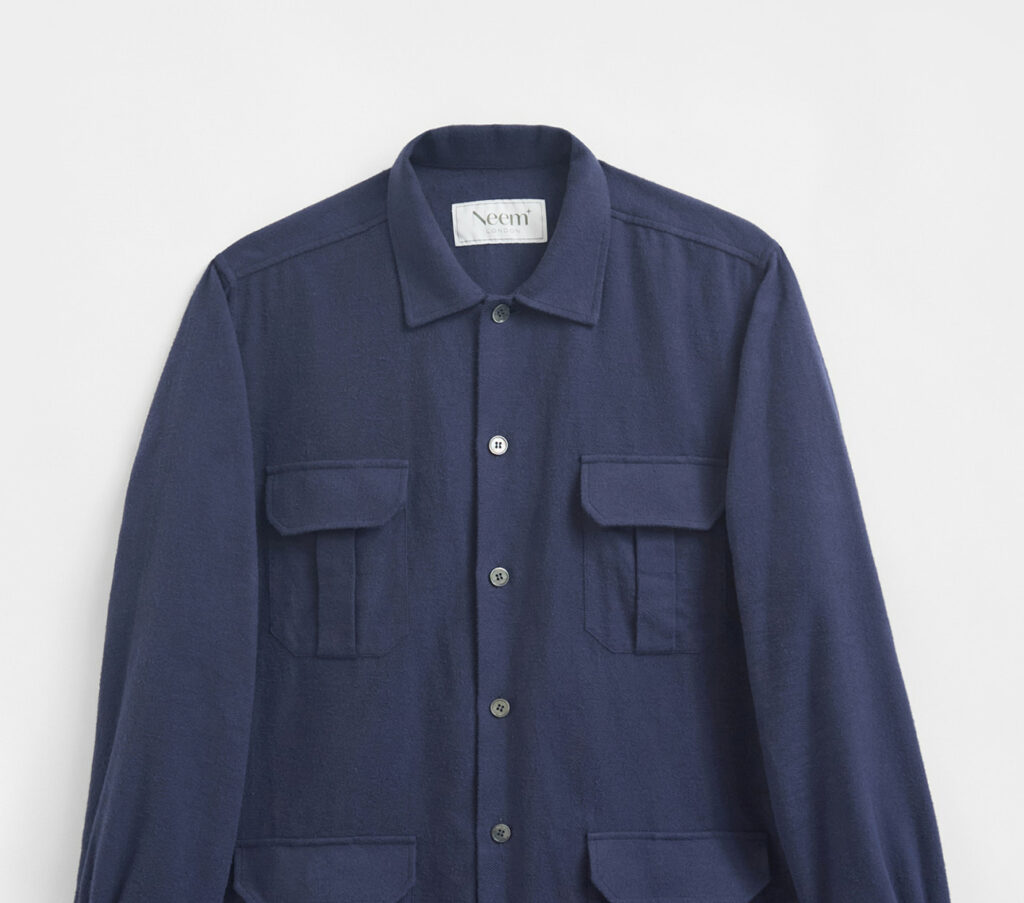 Recycled Navy Flannel Overshirt
£149.00
Neem London: How sustainable is it?
"I believe sustainable living and fun living go hand-in-hand. I don't believe you have to sacrifice style to live ethically; I do believe you should demand more from the brands who make your clothes," explains Reed. 
Reed ensures Neem has the certifications to back up their claims, including The Global Recycled Standard (GRS), The Global Organic Textile Standard (GOTS) and OEKO TEX (to ensure fabrics don't contain substances that are harmful to human health).
Being transparent about their supply chain is at the forefront of Neem's mission to reinvent menswear. Their factories across Spain, Portugal, Italy and Romania were selected on the basis that they enforce low carbon production by using renewable energy.
They maintain all workers in their supply chain are paid a living wage.
As part of their commitment to reduce waste, Neem operate a "wear-well" system. This means you can send any of your unwanted 100% cotton items for them to recycle into new shirts. Not only will you get the satisfaction of doing a good deed, you'll receive £30 Neem credit to spend on your first order over £50.
Neem London: Where can I buy it?
Via their website: neemlondon.com
Visit Neem London