What are you looking for from your work from home outfits? Are you all about the comfort or all about the fashion? Or, like us, looking to look good and feel good? Yes, we want it all.
We've had the pleasure of going through Project Cece's virtual winter wardrobe to compile this list of our favourite garms' that bring you the best of all worlds. You might see a few favourite fashion brands here, but you'll also discover some new additions that are still flying under the radar. The one thing they all the clothes have in common? Ethics and sustainability, naturally.

V & A Jardin Print Long Dress, People Tree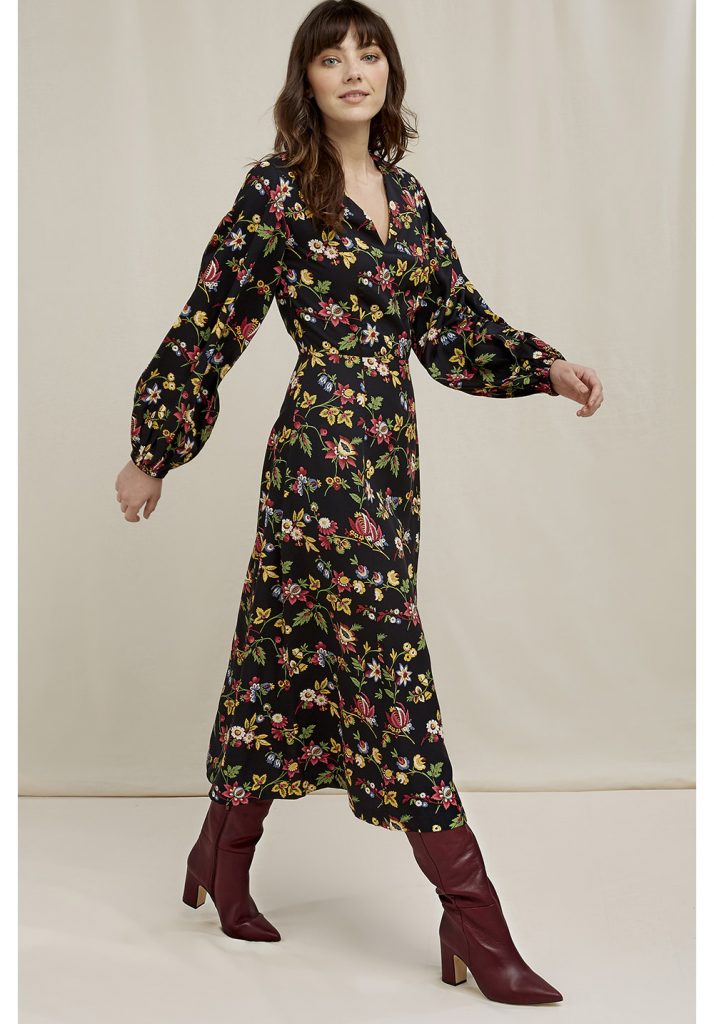 Looking to bring the outside in? Who isn't! This V-neck, midi length dress with full balloon sleeve will take you straight from the (home) office to the bar (of chocolate in the fridge, that's sitting right next to the wine).
Best of all, this garment was made by Creative Handicrafts in India, an organisation that supports women by providing employment and fair wages. And the fabric is created from TENCEL TM branded Lyocell fibres, which are extremely soft and eco-friendly due to the closed loop manufacturing system used.
Buy now, £149
Unisex Still European Organic Cotton Sweatshirt, Birdsong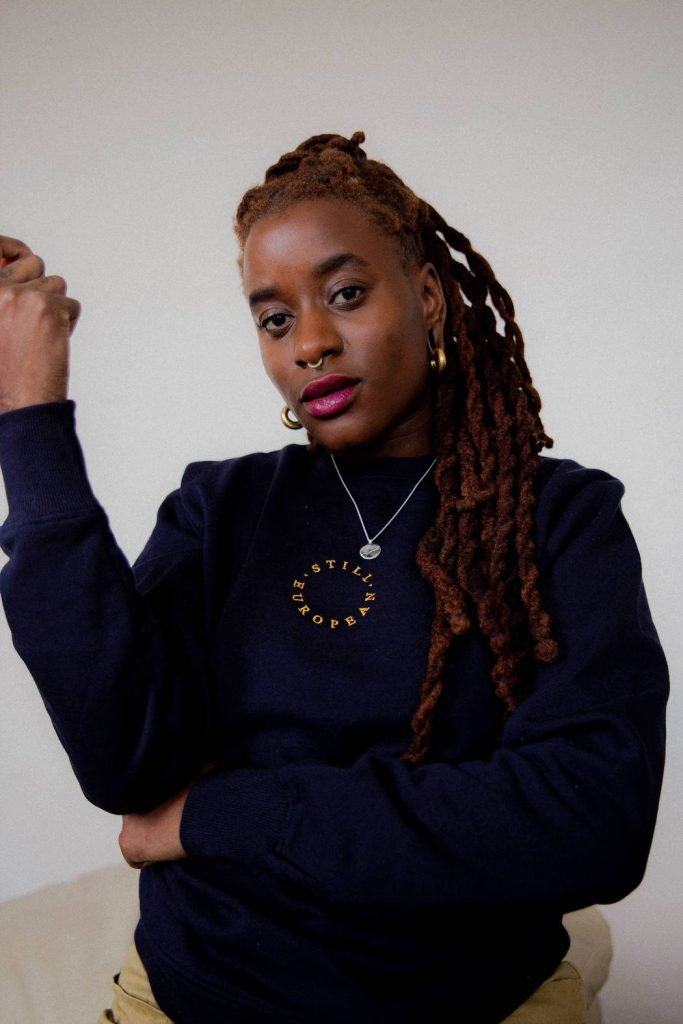 The "Still European" detail on this jumper is high enough up to add a little colour to video calls. It's also a great way to start small talk about something other than Covid (…and you thought you'd never thought you'd want to talk about Brexit again!).
Better still, Birdsong is a Live Frankly favourite brand. The base sweatshirt is manufactured in Tamil Nadu, Southern India, by Continental who use 100% organic Indian cotton with 90% reduced C02, and are Fair Wear certified. The embroidery is by talented women paid a fair wage in East London.
Buy now (well, there's a 2 – 4 week wait), £69
Corduroy Trousers, Brava Fabrics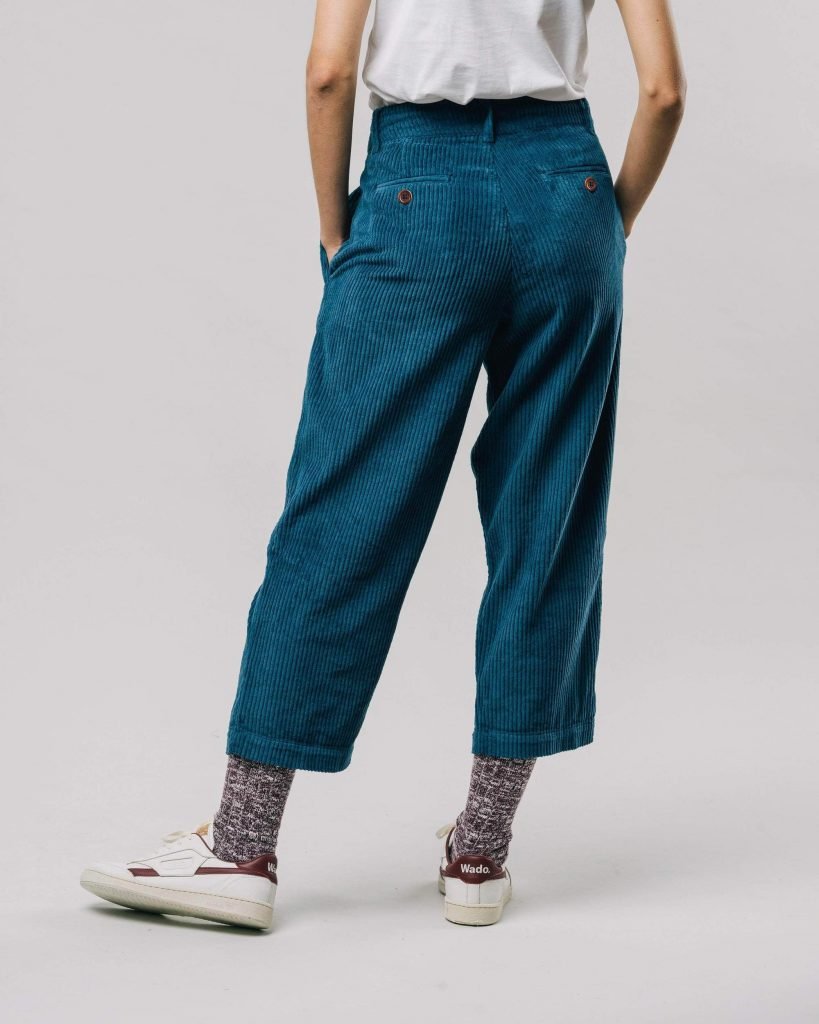 The original workwear – corduroy is back, baby! And just when we needed it most. It's tough, and durable and will carry us through winter.
These Indigo trousers can't fail to brighten up even the dullest of days. Plus, they're made from 100% certified organic cotton and were produced under fair conditions in Spain and Portugal.
Buy now, £83
Lago Jumper, The Nordic Leaves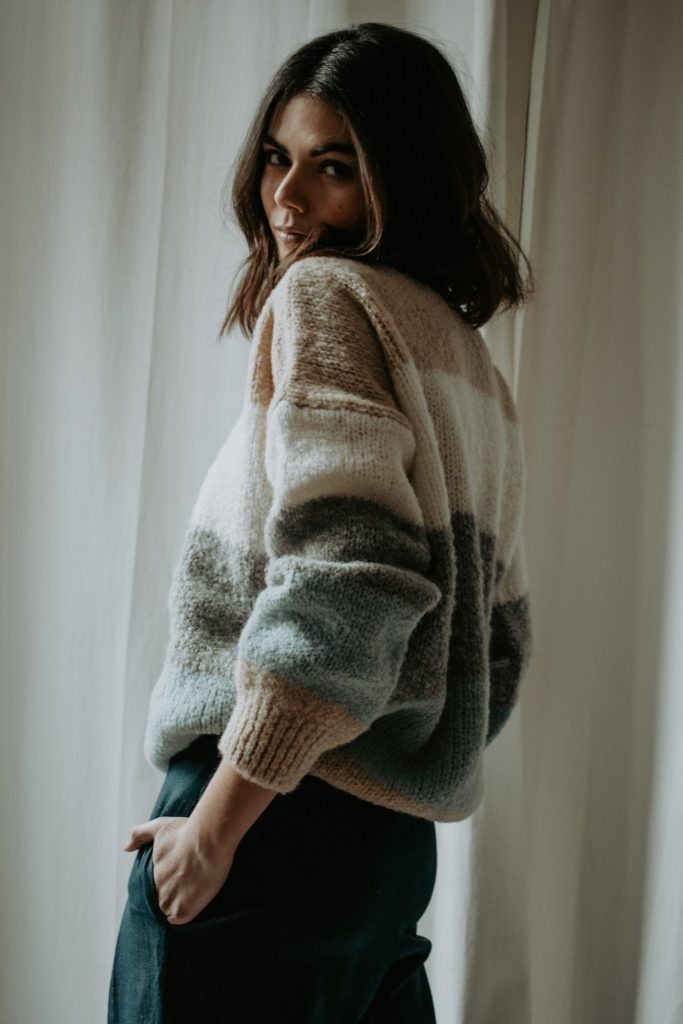 Now, if this isn't a jumper that makes you want to snuggle down on the sofa, we don't know what is. Oh right, yeah. We're meant to be working.
Well, you can bring your laptop, too. A change of scenery (from the other sofa? Kitchen table? Bedroom floor?) is good for you.
The Lago jumper is made from organic wool and baby alpaca – which isn't nearly as cruel as it sounds! Phew. It's farmed just like wool, only with soft, baby alpacas. (Our materials guide is coming soon, we promise.)
The Nordic Leaves is a Spanish brand that says they are inspired by life in Scandinavia. Their clothing is both the Fairtrade and GOTS (organic) certified.
Buy now, £107.10
Regina Smock Dress, Baukjen
A paisley print, high-neck and a swing in the skirt and you have all the ingredients for one the most ideal autumn-winter-winter-spring work from home outfits. It even has pockets. We mean, what more could you ask for?
Well, since you ask…
It's ethically made from biodegradable materials and the pattern was digitally printed. Baukjen is a living wage employer, BCorp certified and a member of the Fashion Pact, United Nations Fashion Charter, and the Sustainable Apparel Coalition.
Buy now, £139
Unisex Nelson Jogger, To Be Frank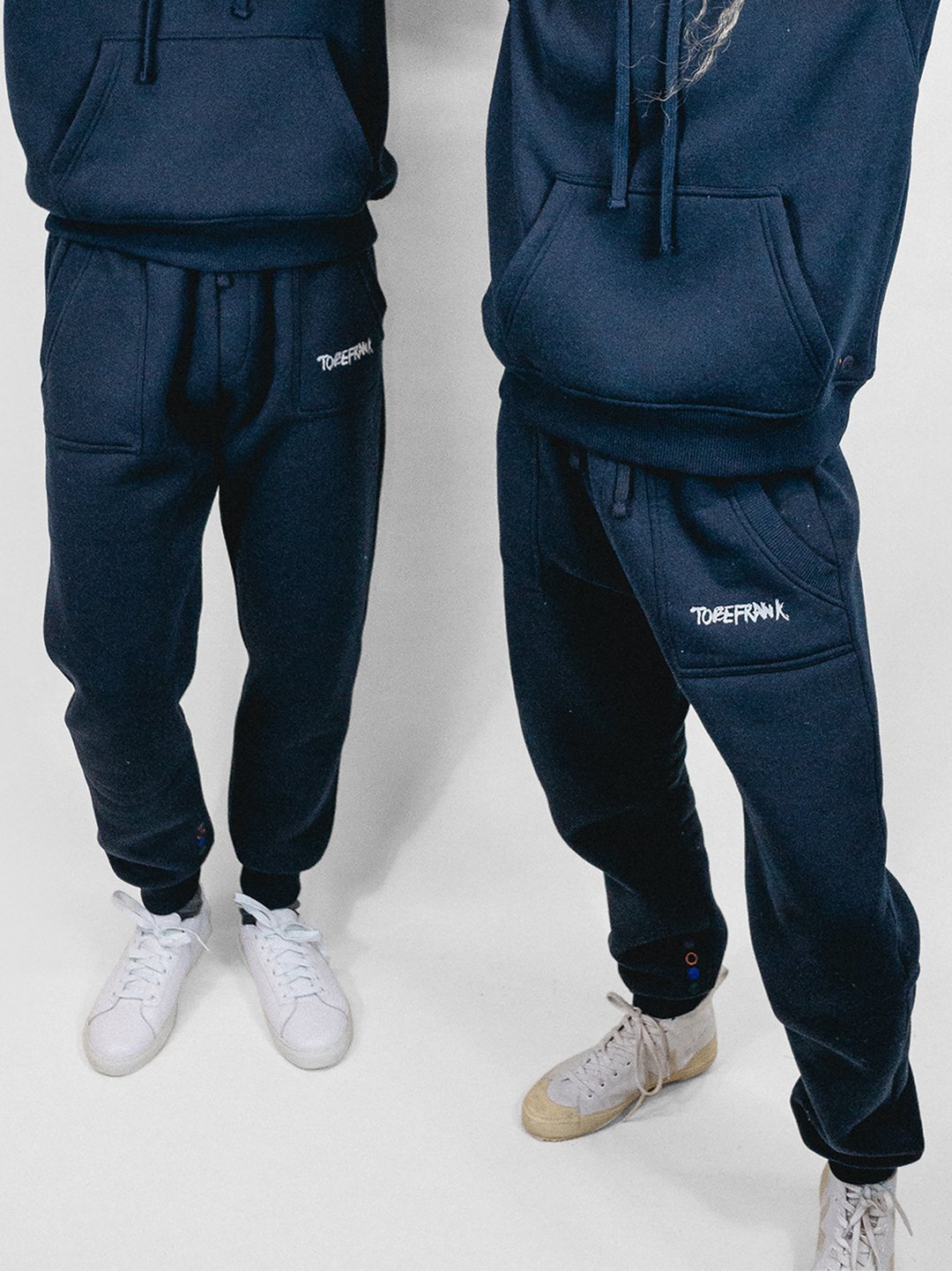 Now, we all know that as long as you remember not to stand up, work from home outfits mean you only have to dress for Zoom calls from the top up. Enter these super-comfy unisex joggers from To Be Frank.
They are made from 330 gram brushed fleece; 45% recycled cotton and 22% recycled polyester made from fabric cuttings saved from landfill; and
33% abandoned fibre due to brands turning their backs on their commitments because of Covid. Yep – we're looking directly at these brands.

To Be Frank is a British brand that combines fashion, activism and a no-bull attitude. It couldn't be more fitting for 2020.
Buy now, £45
Kalamkari cotton face masks, Shakti.ism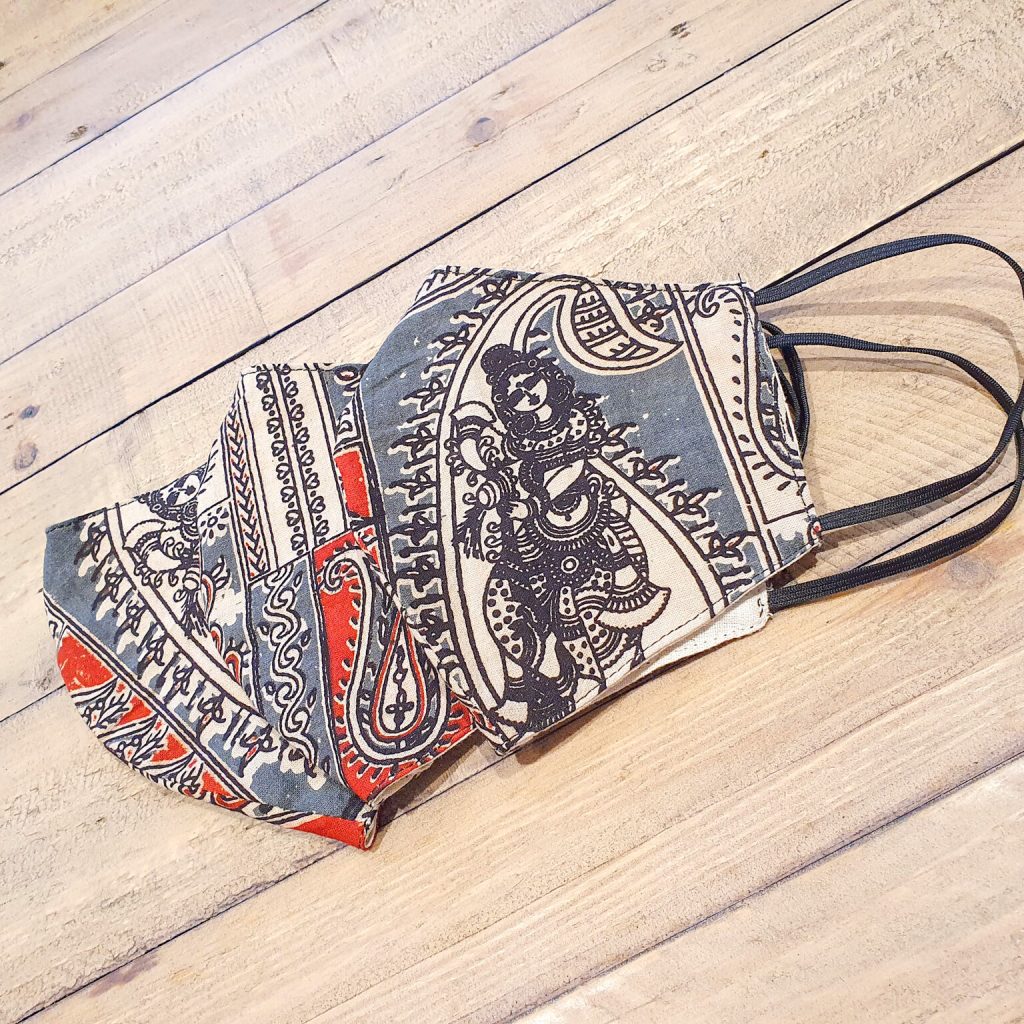 Naturally, we're going to venture out of the house occasionally and we all know how important masks are in helping to prevent the spread of the virus. (That weirdly sounds like a political statement, but I stand by it).
If you want a mask that does double the amount of good, consider a Kalamkari cotton face mask, which give old, Indian Sarees a second life.
Shakti.ism is a social enterprise operating in India and Bangladesh. It works with women who are at risk of being affected by gender-based violence. At Shakti.ism these women are given the opportunity to earn their own money, fairly, and in a pleasant environment.
Buy now, £8
Written in Collaboration with Project Cece, Europe's largest fashion marketplace.