In our new series, Changemakers, we interview people who have shifted their work to focus on sustainable and ethical issues. We ask what was the 'lightbulb' moment that inspired them to make the leap and what their biggest successes and challenges have been along the way…
Nick Reed is the founder of Neem London, a luxury sustainable menswear brand that sells a select collection of shirts, jackets and tees. Nick has worked in menswear for over 20 years. He knows all about the bad side of fashion. His goal with Neem is to produce a new and better direction for menswear that balances style, comfort and ethics.
Live Frankly: Let's set the scene. What do you do, in your own words?
Nick Reed:
I'm the founder of Neem London, a menswear business that's focused on making low-carbon footprint clothing.
Our aim is to create a product that's not only extremely low emitting but also stylishly designed. We cater for Gen X men who want something a bit more elegant and stylish than other sustainable brands, but that's also suitable for the workplace.
So we make clothes from three different fibres: a regenerative cotton traceable back to a farm in Turkey, ZQ Merino traceable back to farms in New Zealand and then recycled cotton, which we spin in Spain and weave in Italy.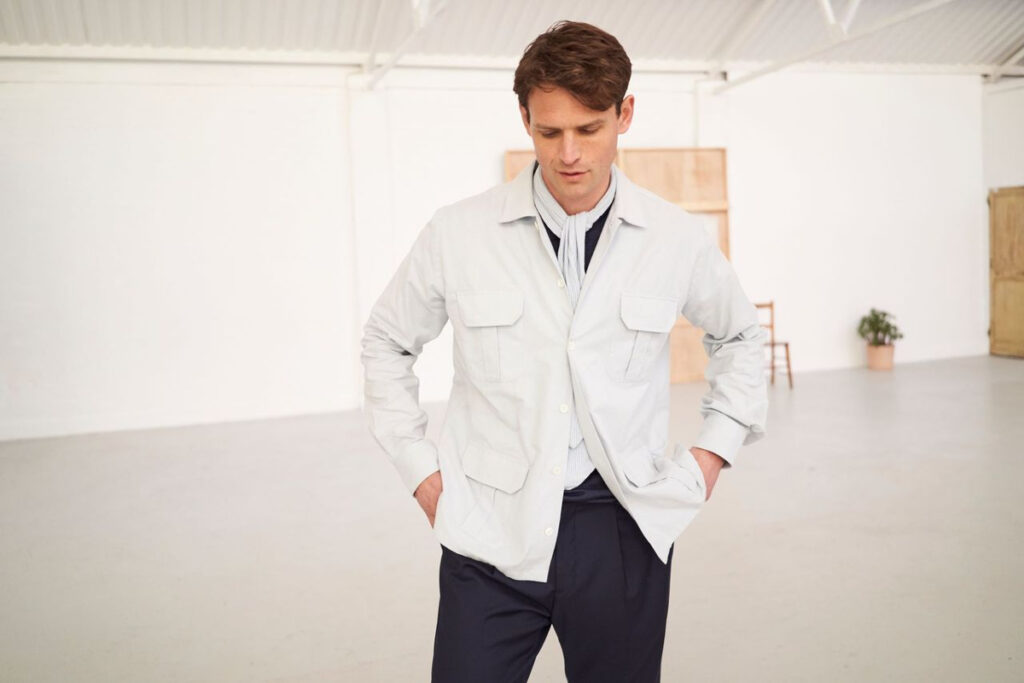 What does a typical day look like for you?
I manage the daily challenges of running a small business. So, I raise purchase orders, deal with customer queries, design products, deal with the third-party warehouse plus manage the team, the store, accounts and so on.
We run about 60% of our sales in-store and 40% online. But, it's not only about selling. What we're doing is not easy, so it's about creating conversation, introducing people to our brand mission and what we're trying to do in terms of establishing traceability back to the source, running life cycle assessments on the product, and also actually showing people the product.
When trying to grow a sustainable fashion brand, I think it's important to do it slowly and steadily, because otherwise, you can make quite silly decisions with regard to purchasing stock, discounting stock, spending too much on paid marketing etc. As such, I currently also have to supplement my income with consulting for other small businesses.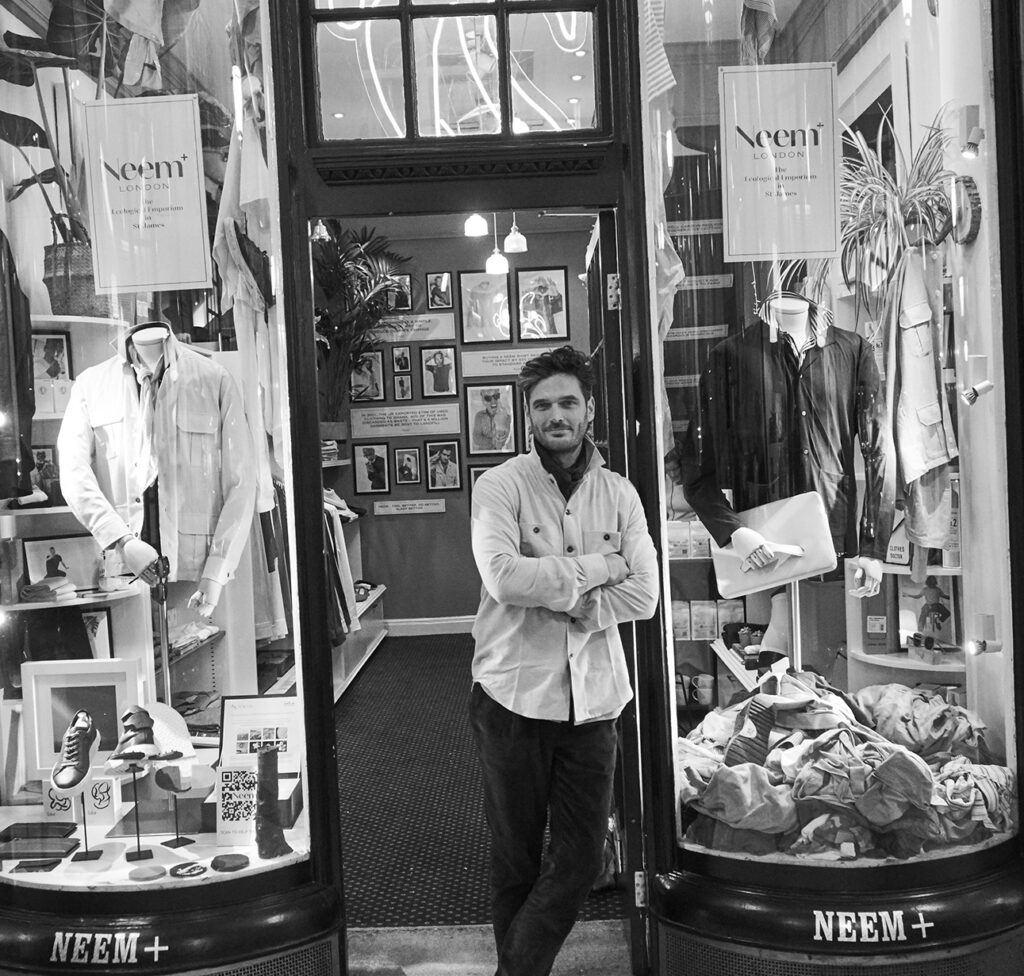 So what did you do before?
When I started in menswear many years ago, I started as a buyer's admin in Debenhams. Then I went on to become the buying and brand director at Charles Tyrwhitt.
I used to be pretty evil, right? I mean, I cared most about turning left on the plane. I used to travel a lot to factories all over the world – Peru, Vietnam, China, Bangladesh and Sri Lanka.
I've been to many good factories where the conditions are great, people are very happy and they're paid way above minimum wage. Unfortunately, I've also been to bad factories where the workers aren't happy, they're living in dormitories away from their families, and they're not paid anything like a living wage.
I think before 2010, there wasn't a great deal of concern over factory conditions. In a typically capitalist way, you would justify it by saying, "Well, we're giving them business and we're paying a minimum wage" – and not take responsibility for the contract between the factory owner and the workers.
That's a part of the industry that is changing, but not fast enough. There is an improvement in auditing through SEDEX or Ethical Trading Initiatives and CSR certainly matters a lot more than it used to. But, I still think some of it is rubber-stamping, really. And many brands don't want to go too deep because it might cost them too much money.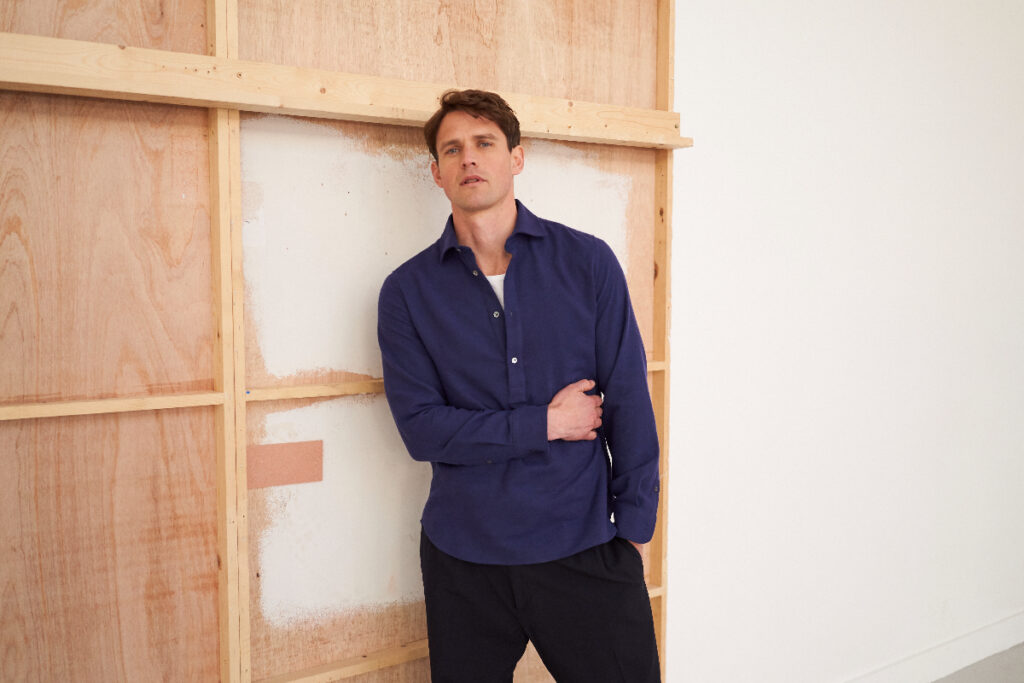 When did you start to feel that you needed to change your career and why?
It was really a gradual thing. Over time I saw designers and buyers entering the industry who were less interested in where the product was made and the impact of the product, and much more interested in the look and style of the product. I became increasingly frustrated by that.
Unfortunately for a larger business, making better choices for the planet and people means spending more. And that's very challenging when a business is either driven by shareholders or profit. It's easier for them to not ask too many questions about where the cotton is grown, to introduce polyester, and to not worry about what happens to the product after you've sold it.
Of course, some businesses are different and will make the right decision even though it costs them more. But, I think establishing a transparent supply chain from farm to warehouse to post-customer is something that has to be hard-coded in a brand from day one.
What was your lightbulb moment?
COVID brought out the best and the worst of people. During the pandemic, many retailers were given an opportunity to cancel, discount and even refuse to pay for stock. And while there were retailers that unified with their supply chain and supported one another, many did not.
There are lots of examples of retailers that cancelled stock in 2020 and then once the economy started to open up again offered to buy the same stock back at half the price.
That behaviour made me realise that in order to do better and create something new that was transparent and low impact, I had to start from the beginning.
That's how I came up with Neem, which is named after a tree in India that has antibacterial and antiseptic qualities. I envisioned a brand that was sort of an antiseptic for fast fashion.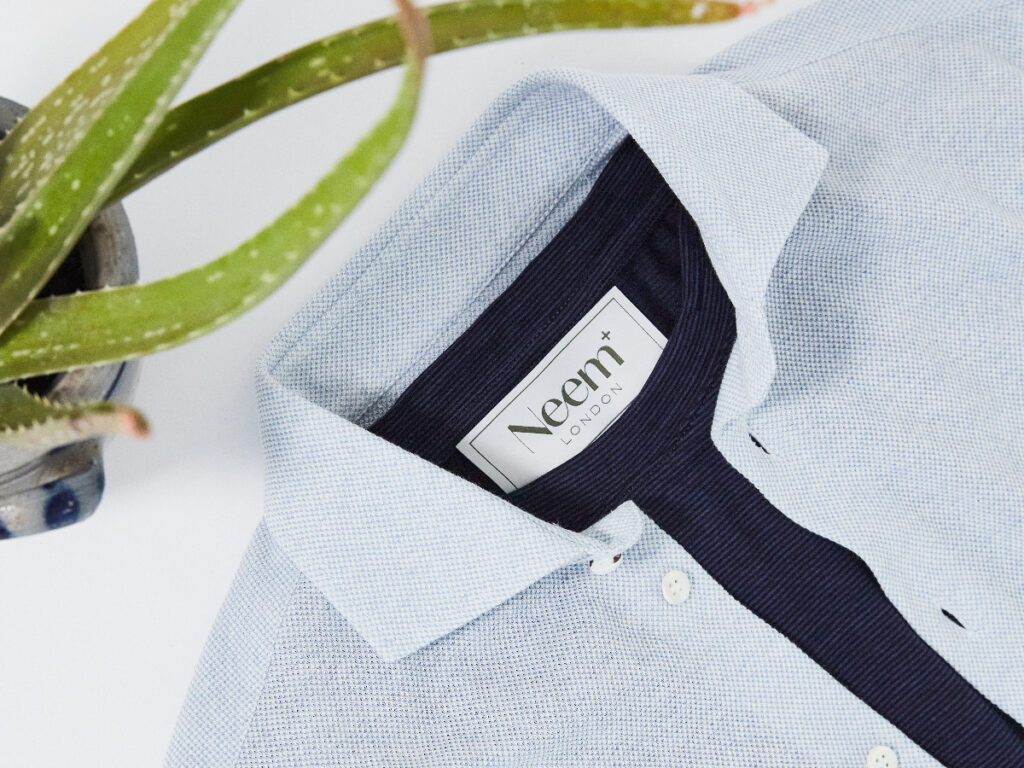 What happened next?
While the pandemic was a horrible period for all of us, there was also an openness to change in that period that was unlike any other. So it was a great time to lay the foundations of Neem.
I set out with the simple aim of trying to create stylish menswear with the lowest carbon footprint possible. I spent months and months during lockdown researching the impact fashion was having on the climate and looking into various low-impact yarns and fibres.
Then in 2021, I worked hard on developing the product and trying to find makers that were supportive of the cause. That's quite hard, especially when you're small because you're asking a lot of your makers, such as asking them to send you energy certificates or proof of yarn purchase. So, you really have to find people that believe in what you're doing.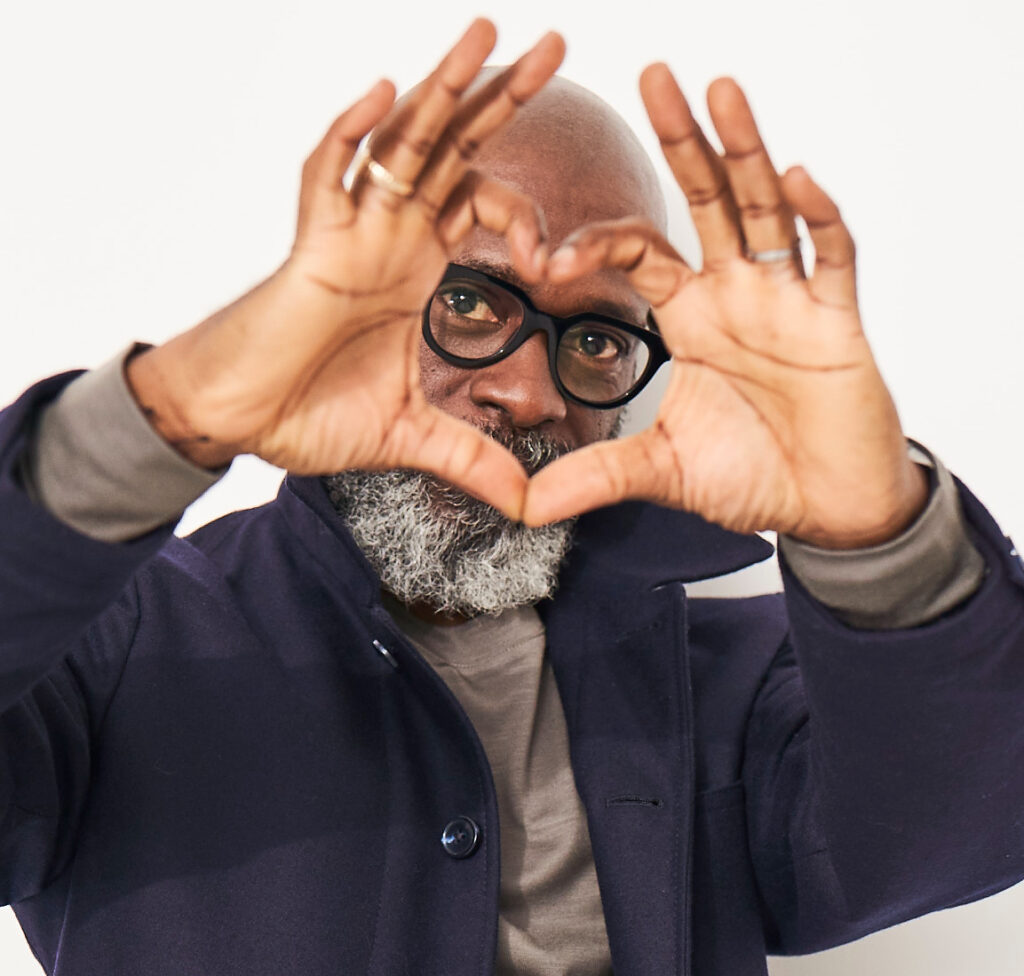 Was there anything you found surprising along the way?
I think starting a brand from zero was much much harder than I ever expected it to be. I have people contacting me fortnightly saying that they want to set something up and I almost advise them not to!
But, then there is also such unexpected interest in the brand and support for our mission, from students to famous actors like Colin Firth, Ralf Little, Ben Whishaw, and singer Marcus Mumford. It's been amazing seeing people's positive responses to what we're doing.
Brilliant. Final question… What's next?
Well, I just really want Neem to grow.
It would be great to get to the point where Neem is full-time for me and I no longer have to subsidise the brand elsewhere. I'd love to have a permanent store. I'd like to branch out more to America. And also I'd love to start offering some unisex pieces so we can sell to women, too.
Main image: Nick Reed, founder of Neem London