Do you recognise the brands behind Tony's Chocolonely look-a-like bars?*
We ARE LOVING these new limited edition chocolate bars. But, not everyone feels the same way, which makes us love them even more! Here's why…
These bars were on supermarket shelves for just 24 hours before they were snapped up – by the very-same supermarkets, who were pressured by the big brands to remove them, according to sources at Tony's.
This is because the bars are part of a campaign that's challenging all chocolate brands to make 100% slave-free chocolate the norm. And who in their right mind want's to be associated with that? Certainly not the brands who are profiting from slavery…
Tony's Chocolonely 'look-alike' bars: challenging broken promises
The stats are pretty shocking:
– Today, more than 1.56 million children work under illegal conditions on cocoa plantations because the harvest doesn't give their parents enough income. (NORC, 2020)
– An additional 30,000 adults and children are victims of modern slavery. (NORC, 2020)
– In 2001 the world's biggest chocolate companies supported the Harkin–Engel Protocol, committing to eradicate illegal child labour and modern slavery from the chocolate supply chain.
In the 20 years since not much has changed (see first two stats).
…All in the name of CHOCOLATE. Crazy, isn't it?
This is despite the fact chocolate brands boast about their in-house 'sustainability' schemes on their packaging – making us believe they're better than they actually are.
Head of Impact at Tony's Chocolonely, Paul Schoenmakers, says: "15 years after we launched our first chocolate bar to call on the industry, not enough has changed.
With these bars, we aren't pointing a finger, we're calling on the whole chocolate industry, all brands, to take responsibility and to collaborate to make 100% slave free the norm in chocolate."
Tony's Sourcing Principles
The bars look like the world's most iconic chocolate brands but they're made very differently.
The bars are all follow Tony's Five Sourcing Principles: use 100% traceable cocoa beans,
pay a higher price, strengthen farmer cooperatives, engage in long-term direct trading
partnerships, and focus on cocoa quality and productivity to optimise cocoa yields.
"It's not enough if these principles are only implemented by us. So, we've developed Tony's Open Chain, an
open source initiative available to all chocolate makers so they can do the same," says Schoenmakers.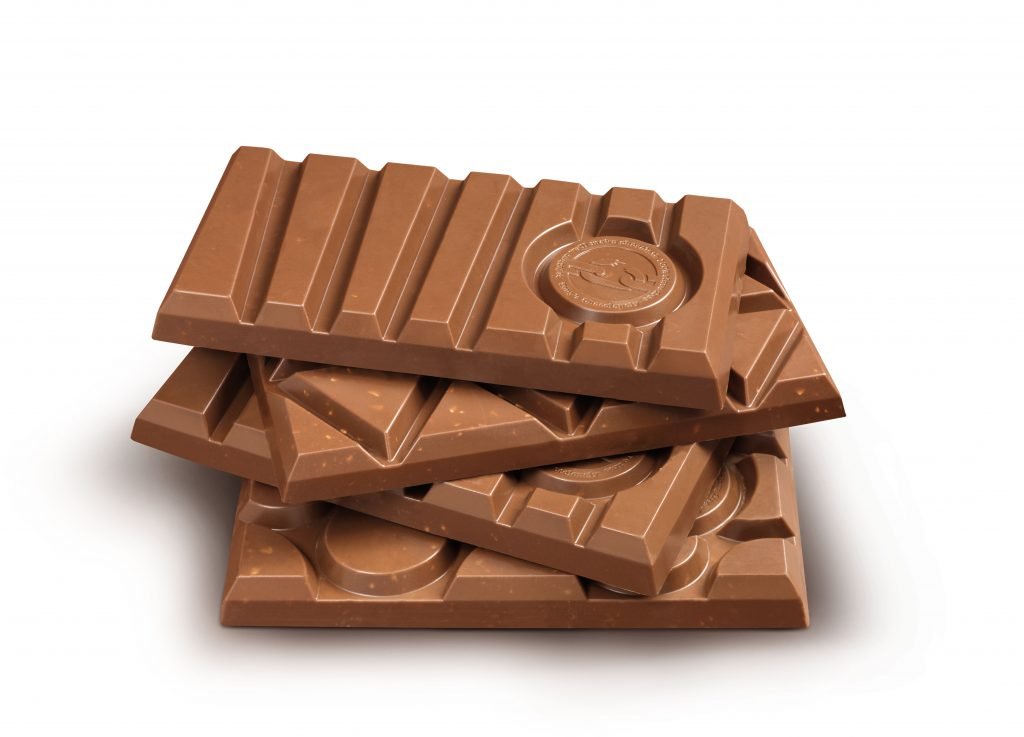 Tony's Chocolonely 'look-alike' bars: the solution
The solution?
Stop eating chocolate.
Just joking, of course!
The solution is to scratch that chocolate itch with Tony's Chocolonely (or any of the other brands who are creating great chocolate without the slavery).
These look-a-like chocolate bars are challenging the brands who are talking the talk, but not walking the walk. That's what we're all about at Live Frankly.
It's also an issue we've written a lot about: from sharing a few stories of the invisible women making our chocolate to exploring the impacts of Nestlé dropping Fairtrade for their Kit Kats and Ben & Jerry's committing to "economic justice" for the cocoa farmers in their supply chain.
We aim to do a lot more this year and hope you'll join us for the ride!
You can start by signing Tony's Chocolonely petition to support the need for human rights legislation that holds companies legally accountable for modern slavery and illegal child labour in their supply chains.
And, if you fancy, you can also buy some bars.
It's a tough job. And, a lot of us need to do it.
*The answer is Toblerone, KitKat, Twix and Ferrero Rocher. And, yes, the Tony's Chocolonely bars are filled with nougat pyramids, wafer strips, caramel biscuit strips and nutty crunch circles…
All profits from the bars will be donated to 100WEEKS, an independent
platform that uses direct cash transfers and financial training to assist women in escaping the cycle of extreme poverty.