To celebrate this year's International Women's Day, Live Frankly is shining a light on the inspiring women in our network who are helping to empower other women.
We are proud to partner with so many pioneering female-led and female-driven brands who are paving the way for a more inclusive, ethical and sustainable world.
We spoke with six of the amazing women behind these trailblazing brands to discover what inspires, empowers and motivates them, and how they continue to pay their successes forward.⁠..
Sophie Slater, co-founder and CEO of cult feminist fashion brand, Birdsong
"As a proud Jew(ish) anarchist, and one that advocates for workers' rights, I want to take the day back to its meaning – radical women workers who stood up for better conditions."
Meet Sophie Slater, co-founder and CEO of Birdsong.
Birdsong clothing is designed for women who like their clothes to be as visionary and thought-provoking as they are.
Addressing the issue that many women in poorer countries are the ones paying the price for cheap high street clothes, Birdsong refuses to use factories that pay below minimum wage. Instead, they value the expertise that goes into making clothes and employ the skilled hands of women's groups and charities.
These women makers face barriers to employment in the UK, but Birdsong pays them a living wage.
Birdsong's founders know every woman in the supply chain.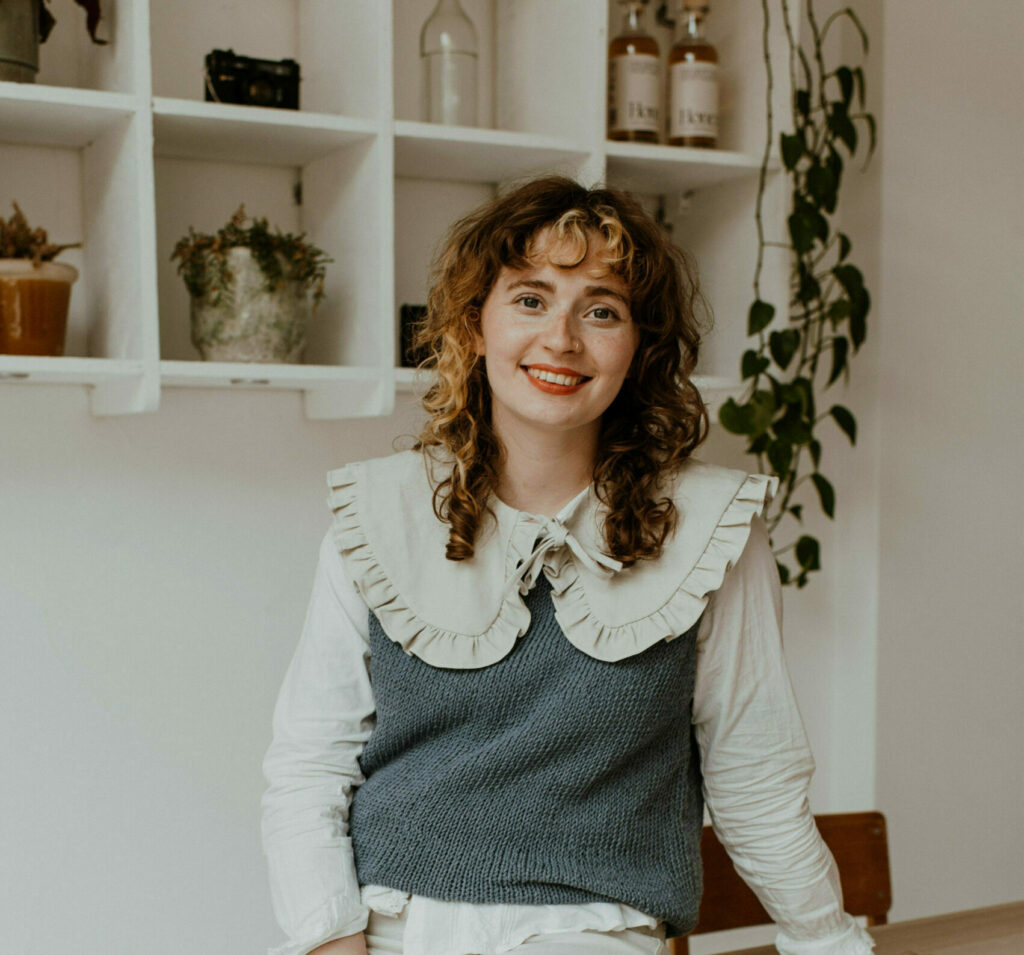 What does International Women's Day mean to you?
As a proud Jew(ish) anarchist, and one that advocates for workers' rights, I want to take the day back to its meaning – radical women workers who stood up for better conditions.
This year will mark 113 years since the protest of 15,000 women garment workers in New York City, sparking events that went on to become International Women's Day. It was started mainly by low-income Jewish shirtmakers in the garment district of New York City.
The newly formed International Ladies Garment Workers' Union went on strike to fight for better pay, hours and working conditions.
In the years that followed, the UN introduced the idea of an International Women's Day to commemorate the hard-won rights these workers had fought for.
For IWD, I want to encourage us to #Resist&Persist, and honour the fight that garment workers around the world have to do daily to get the wages they deserve.
What has been your experience as a female CEO?
I don't identify as a female per se. I believe gender is a spectrum and I loosely identify as a woman, but feel drawn to break down gender.
That being said, being taken seriously as a young woman in 2014-17 was incredibly difficult. I had investors tell me to my face that they wouldn't take me seriously because I was a young woman. It was beyond infuriating. But, it also led us to make different decisions around fundraising and find better funders, which I'm grateful for.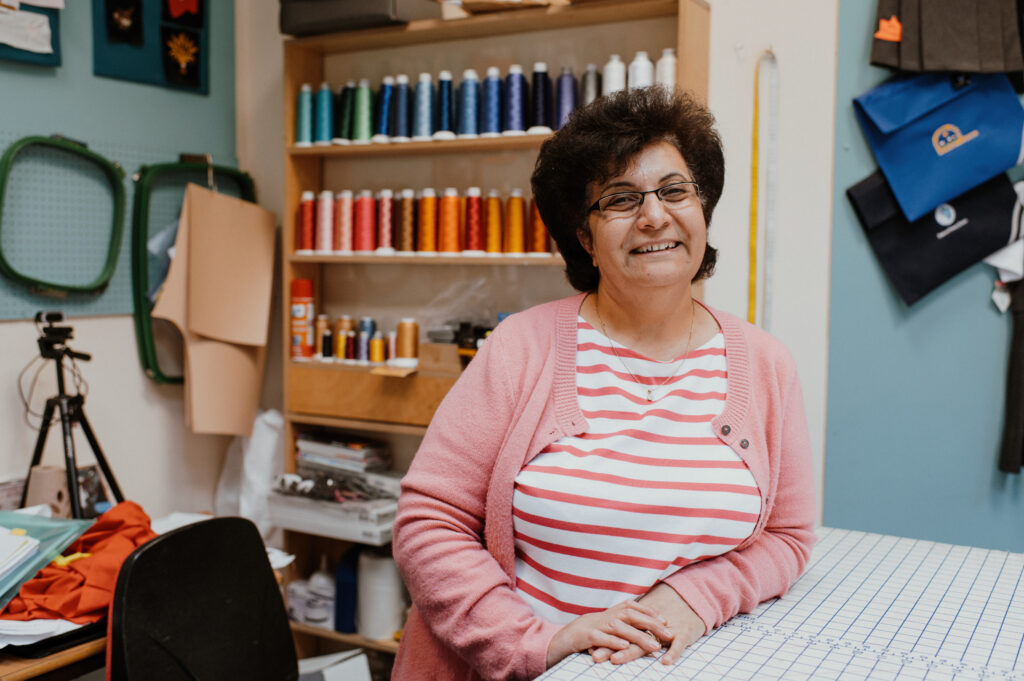 A theme for this year's IWD is #BreakTheBias. How do you Break The Bias at Birdsong?
I guess by listening.
We all have ingrained biases, but when we treat feedback as a gift, we learn to unpack them.
When we listen to marginalised people – whether it's fat people asking for a bigger size range, or our customers of colour wanting to be more represented, or our queer friends telling us what's not good enough – and treat it as a privilege to be told, rather than seeing it as an attack, we learn so much.
Who are the women behind Birdsong?
My business partner, Susanna Wen. Our comms assistant, Zarina Muhammad. All the brilliant freelancers we work with, and of course our community of talented local makers. From Ruhela who crafts our shoes, Mona the community leader on the Gayton estate who does our embroidery, Mitalie, Fatheha and Mailka who cut and sew all of our clothing, and Liz and Georgie who do our knitwear.
How do you empower them?
They empower themselves – the work is all theirs!
How do they empower you?
By providing the bedrock of our business through their talent, resilience and joy.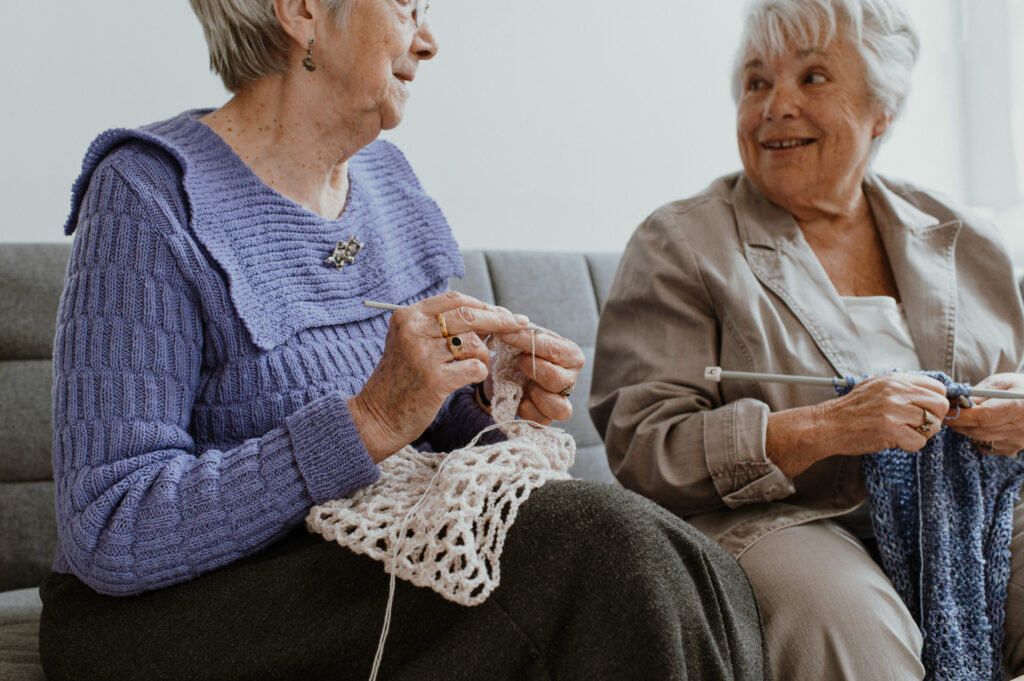 In the spirit of #BreakTheBias, what's one other bias you would like to see addressed?
The ethnicity pay gap.
What women have inspired you lately?
My friends and colleagues from refugee backgrounds. Women who've rebuilt their lives in the UK despite our hostile border system.
Have you read/watched/listened to anything inspiring recently?
Inspirational article: There's No Such Thing as Everlasting Love (According to Science). This is an old one I read recently but found really interesting.
Book: My friend Aja Barber's, Consumed.
Film/tv show: I just finished Pose, and am inspired by the fact that an mRNA vaccine for HIV has been developed because of developments in COVID vaccines.
Podcast: I'm listening to the Trojan Horse Affair at the moment, nothing to do with IWD but a powerful indictment of endemic government Islamophobia in the UK.
Instagram account: @charlie_craggs is an old friend. She was at our first-ever launch event with her Nail Transphobia campaign, and her account makes me laugh and cry more than anyone else on the internet. She's endlessly inspiring.
What is the best advice you've been given?
An old Geordie saying I hated when I was growing up, "Shy bairns get nowt!".
Main image: Rachel Manns Photography