Arms of Andes: What is it?
Arms of Andes makes a variety of outdoor clothing for men and women from high-quality natural Alpaca Wool. We're talking t-shirts, hoodies, thermals, jackets, underwear and more – basically everything you need to feel confident when heading on an adventure, whether you're skiing, hiking or biking.
Their aim is to inspire people through their garments to explore the outdoors and reconnect with nature.
Arms of Andes' designs stand out for their comfort, style and performance. Alpaca wool is naturally thermal and moisture-wicking, so it keeps your body warm and protected in cold and extreme weather. It is also lightweight, breathable and sweat-resistant and even has naturally anti-bacterial and odour resistant properties which help you and your clothes stay clean.
The quality of this material also ensures a more long-lasting design, so you can really get the most out of these brilliant garments.
Arms of Andes was born out of two siblings' love of spending time in nature and their deep connection to the Andes Mountains of Peru. Founders Meli and Rensso, who grew up in Los Angeles in a Peruvian family, say:
"We wanted to bridge the gap between our ancestors' heritage and the modern world, by creating uniquely sustainable outdoor clothing, made from the Inca's most functional fibre: Alpaca Wool.
"We want to celebrate the wonders of nature everywhere, and help people explore our natural world in a sustainable way."
The roots of this brand are summarised in its name: "Arms" is a combination of the first name initials of the family's four siblings and "of the Andes" alludes to where it all originated.
Arms of Andes' best-sellers: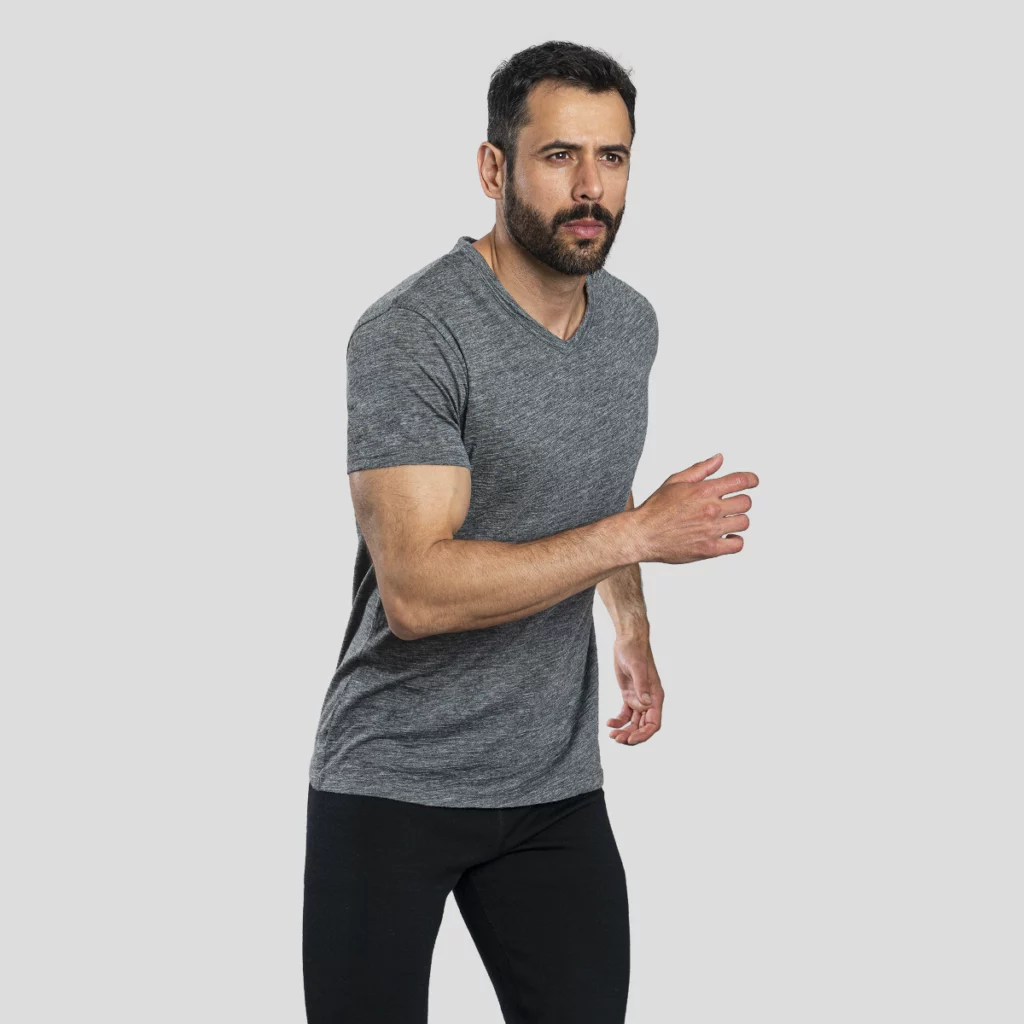 Men's Alpaca Wool V neck T-Shirt
Available in various colours…
£73 – $75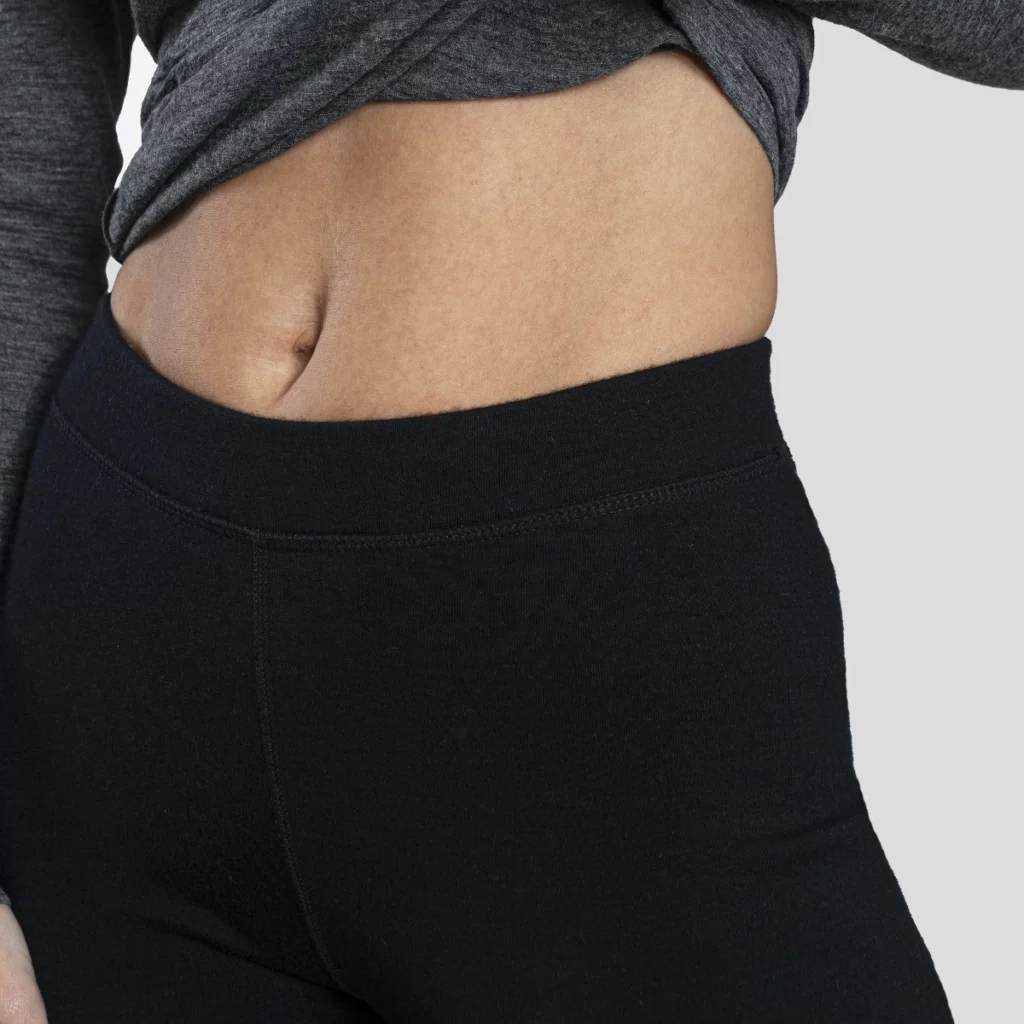 Women's Alpaca Wool Lightweight Leggings
Available in various colours…
£102 – $105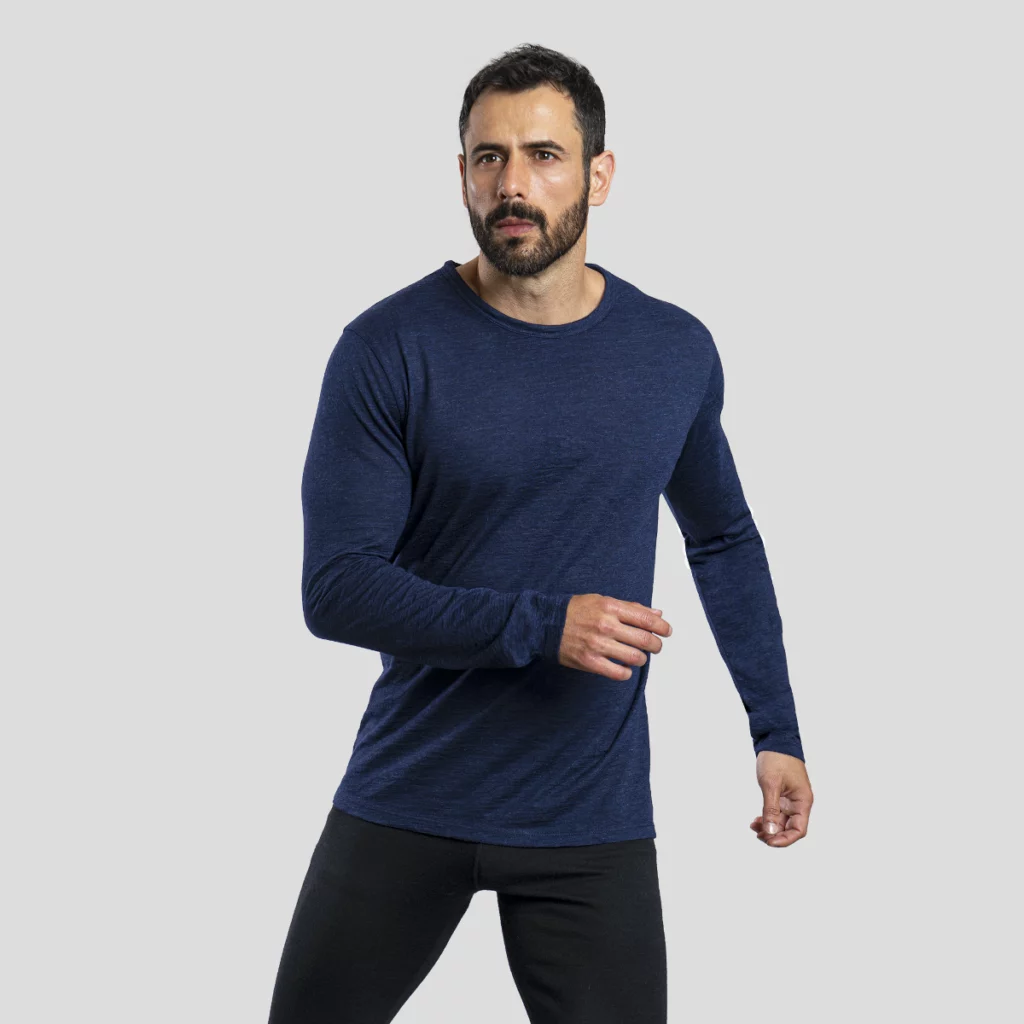 Men's Alpaca Wool Long Sleeve Base Layer
Available in various colours…
£83 – $85
Arms of Andes: How sustainable is it?
Arms of Andes produce everything from fibre to finished garment in Peru. Having a single origin improves the traceability and carbon footprint of their supply chain.
In fact, they make all of their garments in their own manufacturing studio in Peru where production is overseen by one of the brand's co-founders. 
All employees receive a living wage, paid holiday, paid maternity leave and healthcare in line with Peruvian law. 
Their main material is 100% Alpaca wool from family-run Alpaca farms in the Peruvian Andes. This natural fibre is not only soft on your skin, but gentler on the planet than synthetic fibres. They visit their wool suppliers to ensure production and shearing is carried out in line with their values.
The wool is washed with biodegradable detergent. They also use natural and low impact fabric-dyes, 100% cotton threads and labels, and OEKO-TEX certified fabric finishing.
Arms of Andes say they are resolved to improve the sustainability of their garments wherever possible, including developing plastic-free zippers, switching to 100% natural fabric finishing and removing all traces of petrochemicals in their supply chain.
They use recycled and biodegradable packaging. 
Arms of Andes: Where can I buy it?
Via their European website: armsofandes.eu
Visit Arms of Andes