AYA: What is it?
AYA is an up-and-coming new lifestyle brand selling a range of high quality yet affordable staple tops and underwear for men and women.
This clothing brand is all about putting people and the environment first.
Made from luxury materials like royal alpaca wool and organic pima cotton, their garments are not only super soft on your skin, but gentle on the planet, too. The quality of their materials also ensures a more long-lasting design, so you can really get the most out of these everyday items.
Unusually, from the fibre to the finished garment, everything is made in just one country – Peru.
AYA began with two siblings, Meli and Rensso, who grew up in Los Angeles in a Peruvian family. They say:
"Our Peruvian roots and love for nature drove us to create the most sustainable clothing brand. We were tired of seeing how huge fast fashion companies destroyed our environment and at the same time were greenwashing all their consumers."
They launched AYA at the beginning of 2022, and are already proving that a better fashion model is possible. And they are only just getting started.
AYA's best-sellers: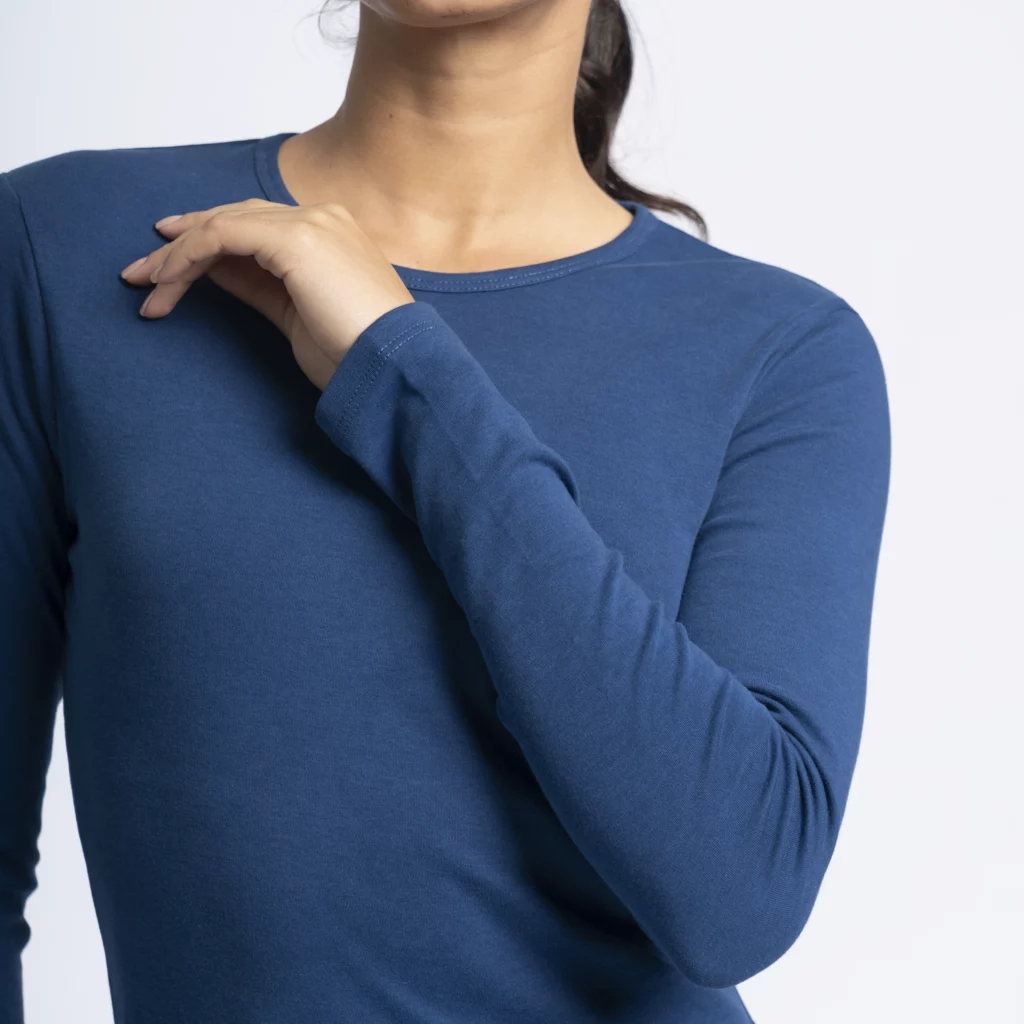 Women's Organic Pima Cotton Long Sleeve
Available in different colours.
£35 / $36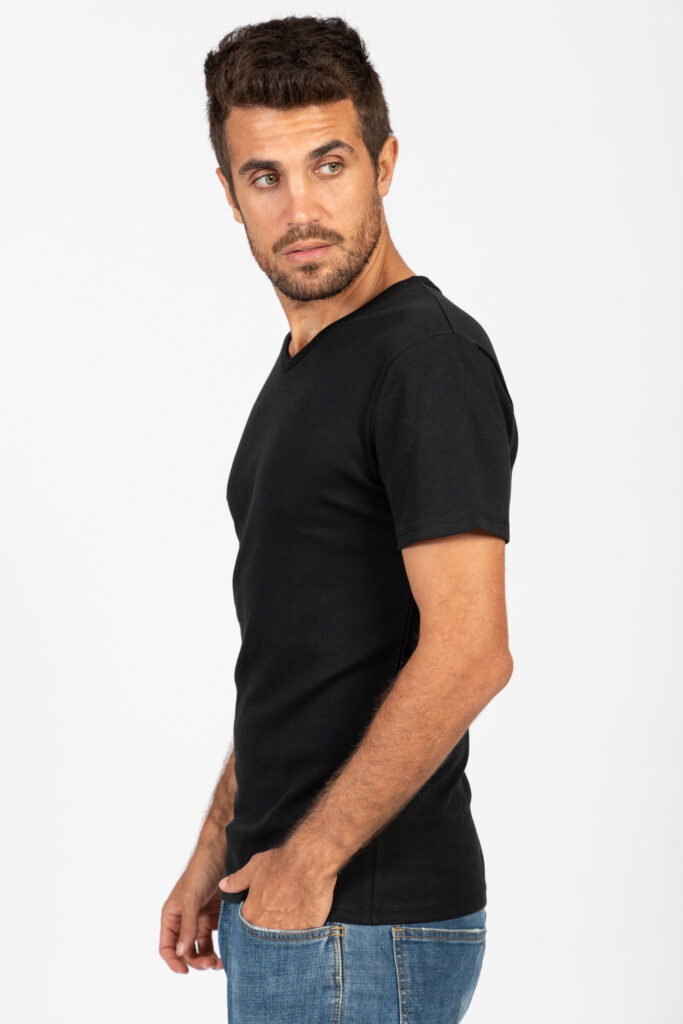 Men's Organic Pima Cotton T-shirt
Available in different colours.
£29 / $30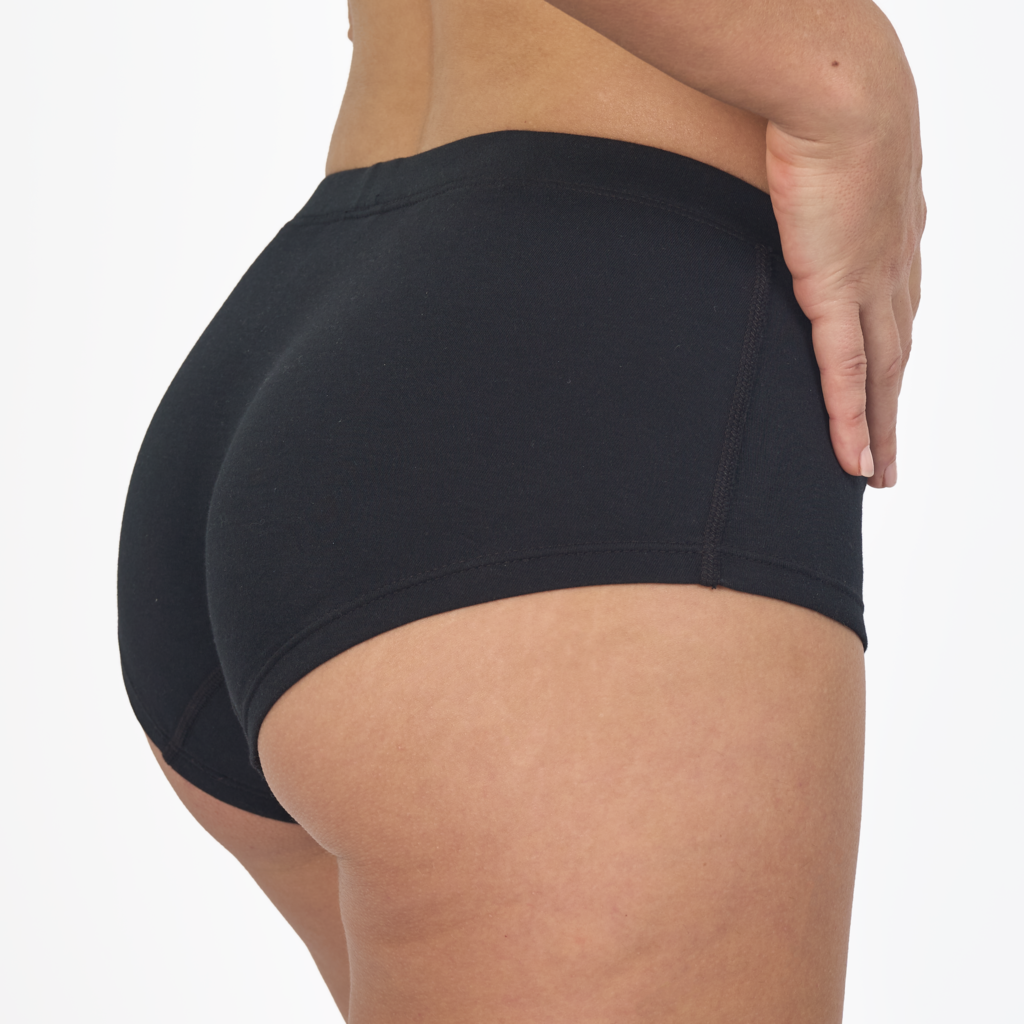 Women's Organic Pima Cotton Panties
Available in different colours.
£19 / $20
AYA: How sustainable is it?
From fibre to finished garment everything is produced in Peru. Even cooler yet, their garments are made in AYA's own studio in Peru. This allows for more innovation and traceability in their production.
All employees receive a living wage, maternity leave and healthcare in line with Peruvian law. 
As a member of the plastic pollution coalition, they are completely plastic-free. Roughly 90% of their materials are sustainably sourced, mostly certified Organic Pima Cotton. They also use GOTS certified natural and low impact fabric-dyes, 100% cotton threads and labels, OEKO-TEX certified fabric finishing and zero fabric finishings.
And, no fabric goes to waste at AYA. They store all their leftover material to be reused for different products.
They ship their products in compostable bags made from corn starch, plant-based Polylactide (PLA) and Polybutyrate Adipate Terephthalate (PBAT).
Crucially, AYA realise that, "Being more sustainable never stops, there's always ways to improve." 
Hence, they are looking for solutions to switch to FSC paper packaging. In the future, they also want to remove any Petroleum-based products like fabric finishings, low impact dyes, and to find more natural fibres to work with. 
AYA: Where can I buy it?
Via their European website: www.ecoaya.eu
Or for any American customers, via their USA website: www.ecoaya.com
Visit AYA