field&flower: What is it?
Set up in 2010, field&flower's original mission was to supply consumers with grass-fed, best-quality beef, directly to their home. Co-founder James Flower began by buying a single cow from his family farm in Somerset. He wanted to avoid the beef going to a livestock market and being lost in the food chain. Until recently, Flower sourced every bit of meat and fish that field&flower delivers. As they've expanded they now have a dedicated supply chain manager who sources their produce and audits farms, ensuring good relationships with their key producers and farmers. It's not surprising the company now works with some of the best independent West Country farms and fishers. 
The butchery offers everything from beef mince and steak to traditional ready-made chicken pies. Elsewhere, there's incredible West Country cheese and fresh, sustainably sourced fish and seafood. 
field&flower's best-sellers: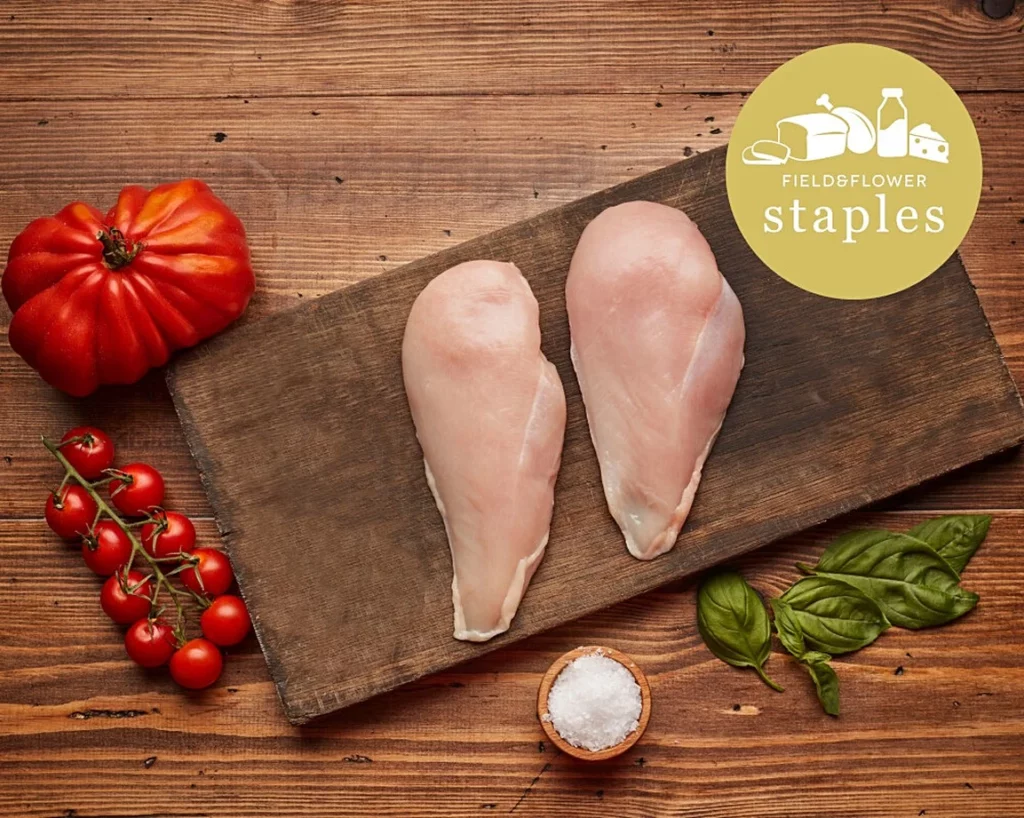 Skinless Chicken Breast
£7.68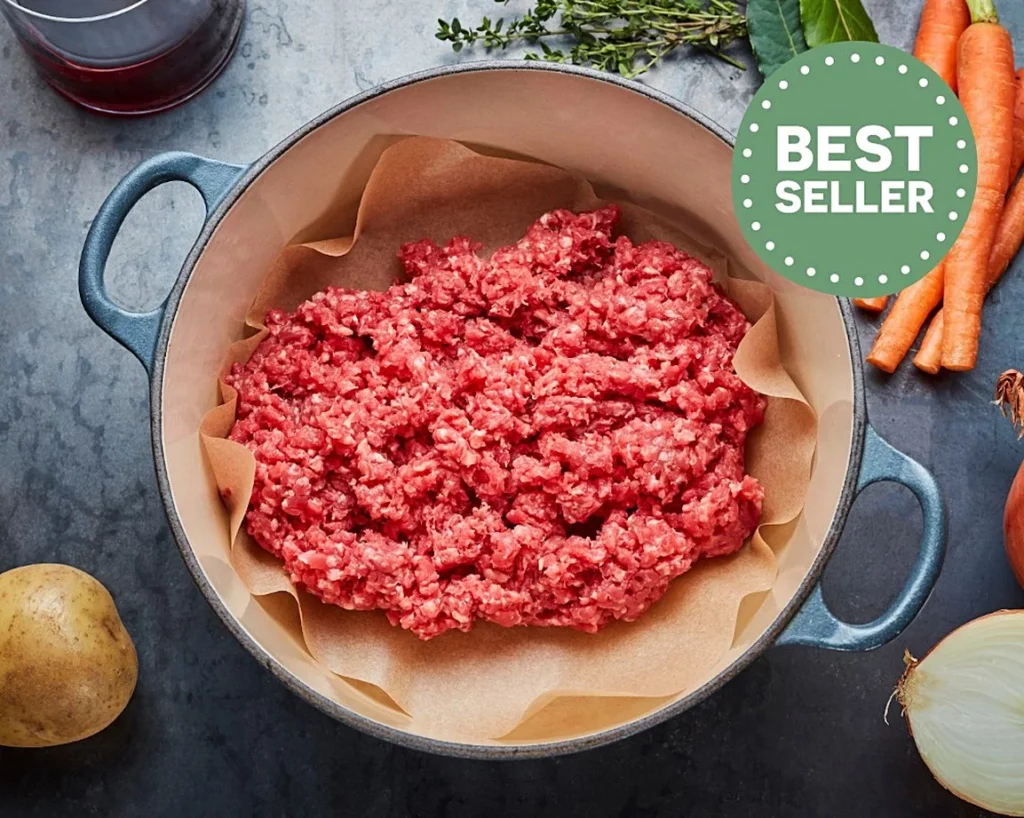 Beef Mince (450g)
£5.68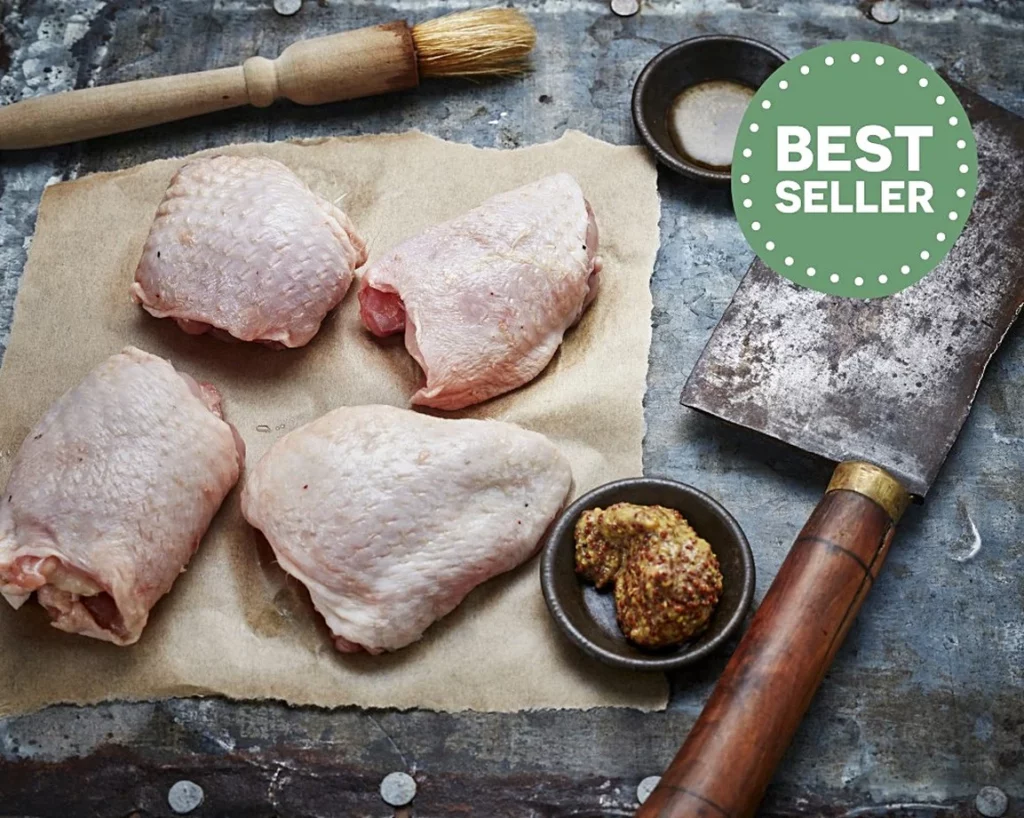 Boneless Chicken Thighs
£7.48
field&flower: How sustainable is it?
Beyond supplying consumers with great-tasting meat, field&flower has devoted itself to building a sustainable food system. This means it pays careful attention to where the meat and fish comes from, and treats farmers fairly.
Not all the meat is organic, as the focus is on free-range farms that work towards being preventative to disease. Animal welfare is paramount, and an animal's wellbeing is never compromised simply to avoid the use of antibiotics (although there's a specified withdrawal time for each animal which prevents the meat entering the food chain before it's deemed safe).
Chickens are truly free range, and farmer Stuart Perkins rears his chickens in flocks of 200 ('free range' supermarket flocks often run closer to 10,000).
The cattle are grass fed and forage throughout their entire lives – which is above and beyond the criteria set by the Soil Association.
The pigs are moved onto fresh grass paddocks on an 18-month rotational basis, ensuring the environment has the best chance of thriving alongside the livestock.
The lambs get the run of the farm year-round and purpose-built shelters are on hand to protect them in the event of a particularly harsh winter.
Wild fish is largely caught by methods that don't damage the seabed, by slow-moving day boats where possible. field&flower offer 'Catch of the Day' boxes, which encourage people to buy seasonal fish (starting from £4.98). Customers don't know what they're going to get but receive whatever the dayboats landed. This helps to reduce wastage, promotes seasonality and encourages you to try fish you might not have bought before.
field&flower: Where can I buy it?
Field&flower offer a flexible subscription service, and it's safe to say that the amount of meat and fish you get for your money is generous.
Visit field&flower