Underwear, knickers, pants, lingerie, briefs: no matter what you call it, it's very likely you wear it (and if you don't, well, you do you. You're fabulous). But your smalls can make a big difference – and choosing ethical underwear has a surprisingly big impact on everything from the planet to the people who make it.
We believe that just because something is sustainable doesn't mean it can't look good.
Below are seven brands who prioritise beautiful design and comfort alongside ethics, whether they choose to work with only surplus fabrics, source organic materials, or partner with charitable organisations that empower vulnerable women.
You might prefer sexy silks, or you might be more of a super-soft cotton gal – but whichever you're after, we've got both cheeks covered.
Ethical underwear: brands to look out for in the UK
Peachaus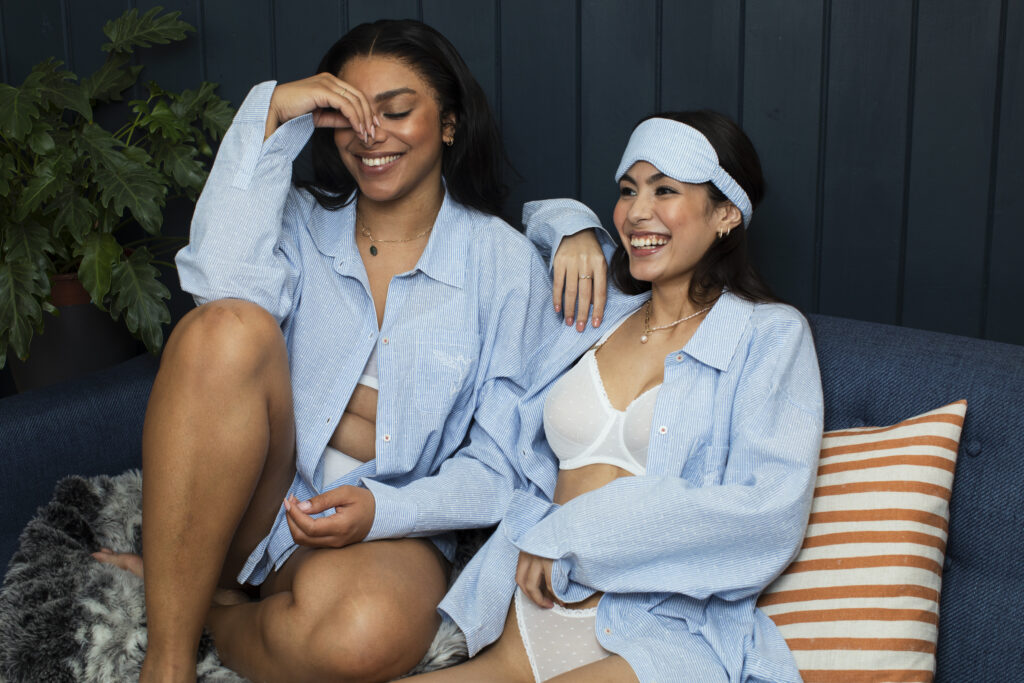 Peachaus is an all-round fab women's lifestyle brand that sells cute and comfy everyday underwear, as well as sleepwear and leisurewear, in an array of understated soft colours.
Their collections' effortless, comfortable and contemporary feminine style is perfect for leisurely mornings in bed, chilled evenings on the sofa, or popping out for coffee with friends – our kinda vibe.
From super smooth and light lingerie to their chic matching PJ sets, Peachaus' garments are all consciously crafted from responsibly sourced fabrics.
Peachaus' manufacturers each demonstrate a commitment to sustainable production, minimising their environmental impact, and producing high-quality products made to last. All employees in the Peachaus team and further supply chain are paid a living wage.
Peachaus' innovative Simple Sized system means their garments are designed to have an enhanced, fluid fit – making it easier for women to find their ideal fit.
Pantee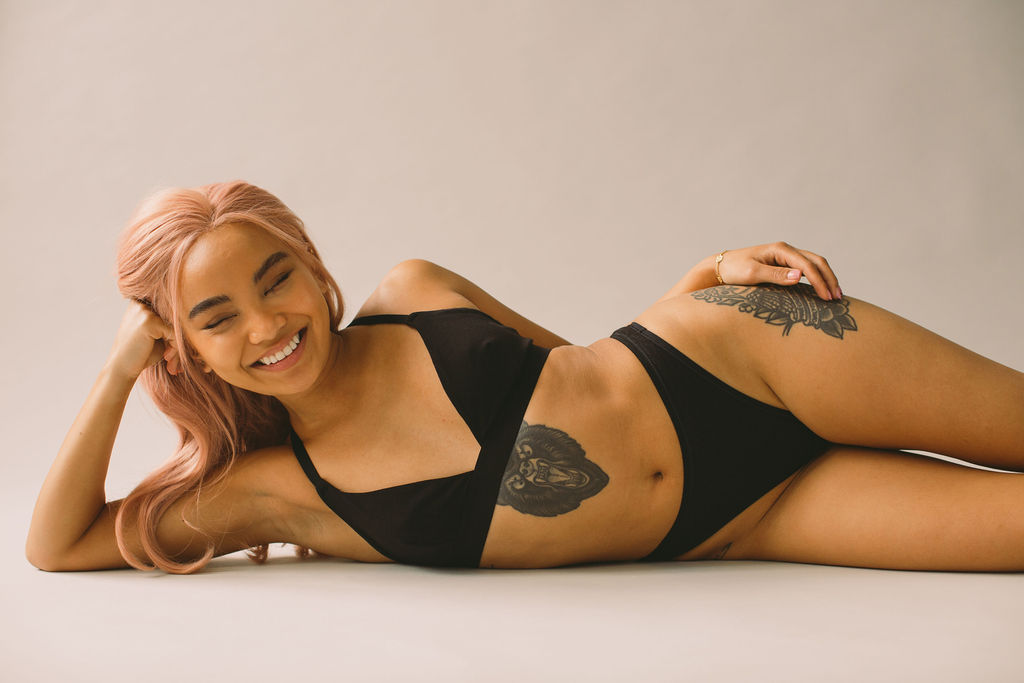 The pain of a long day of wearing an underwired bra with tight straps is all too familiar… But when it comes to Pantee underwear, comfort is key: we're talking no underwires and no tight straps.
Choose from their selection of thongs, boxers, bikini or high-waisted briefs and double-layered, underwire-free bras – all of which can be mixed and matched so you can find your perfect pairing.
Pantee makes its underwear from upcycled deadstock fabrics. Since launching in November 2021, they have upcycled over 1,500kg of deadstock materials into bras and knickers.
The items are cut and sewn in a small sample room in Bangladesh. Its workers are guaranteed safe working conditions, paid above average living wage and earn bi-yearly bonuses.
Pantee is also a 1% For The Planet member, which means it has committed to giving one per cent of gross annual sales to certified non-profit organisations.
Troo Lingerie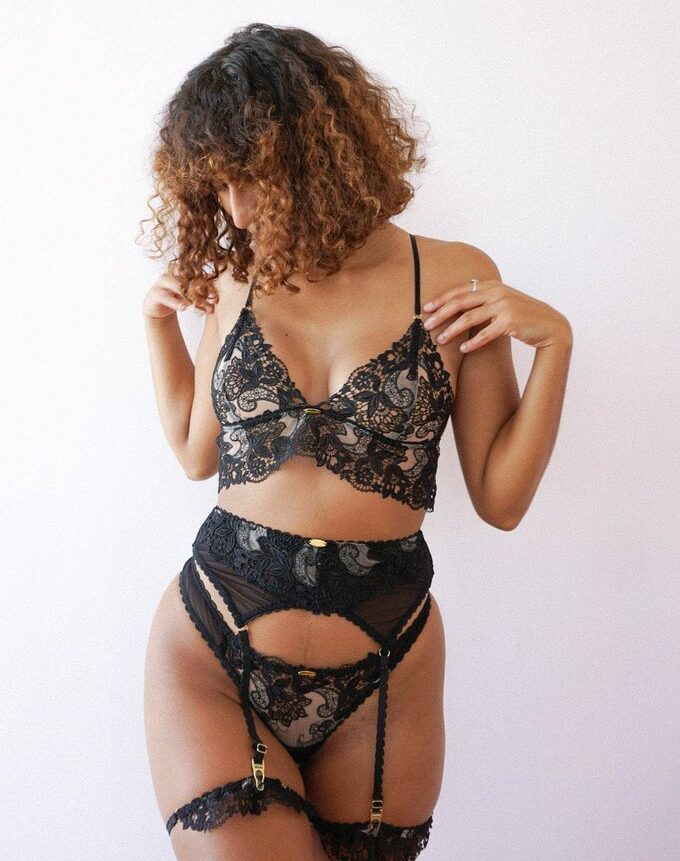 If you're looking for a slinky set of underwear, another great collection to browse is Project Cece's curated selection of lingerie from Troo.
Troo is a beautiful, timeless, and sexy Swiss lingerie brand with roots in South Africa. Their products are all made ethically with responsibly sourced materials. Troo works with several like-minded labels that are all sustainable in their own way.
AYA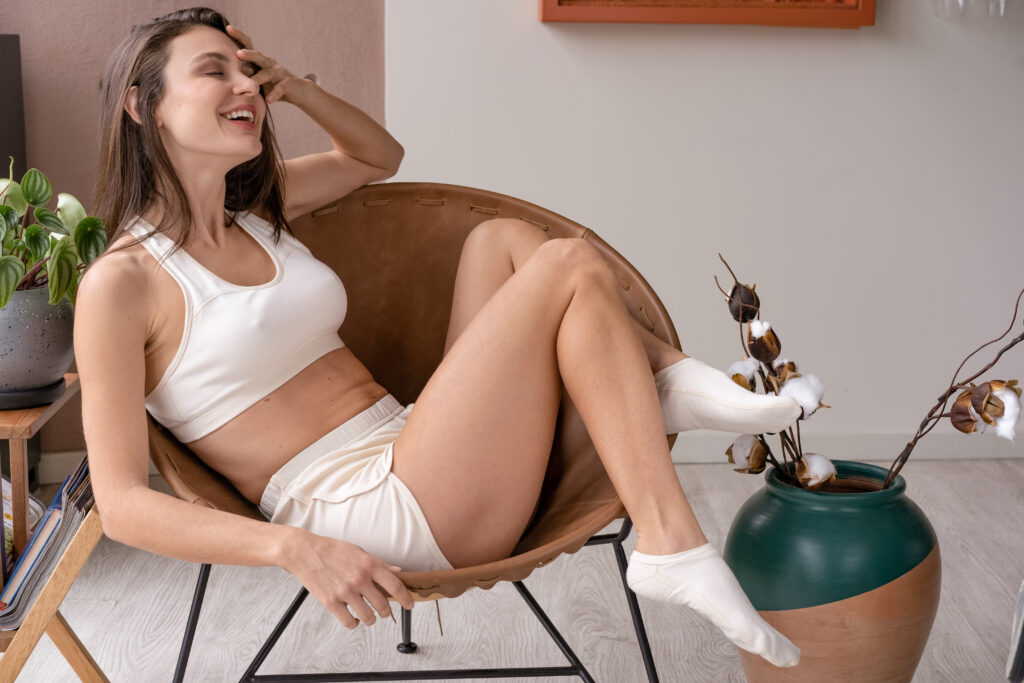 AYA is an up-and-coming new lifestyle brand selling a minimalist range of high quality yet affordable underwear and staple tops for men and women.
This clothing brand is all about putting people and the environment first.
Made from plastic-free organic pima cotton, their underwear is not only luxuriously soft on your skin, but gentle on the planet, too. The quality of their materials also ensures a more long-lasting design, so you can really get the most out of these undies.
Unusually, from the fibre to the finished garment, everything is made in just one country – Peru. Even cooler yet, their garments are made in AYA's own studio in Peru. This allows for more innovation and traceability in their production.
Both their Organic Pima Cotton Bralette and Organic Pima Cotton Panties are available in four colours.
Juliemay Lingerie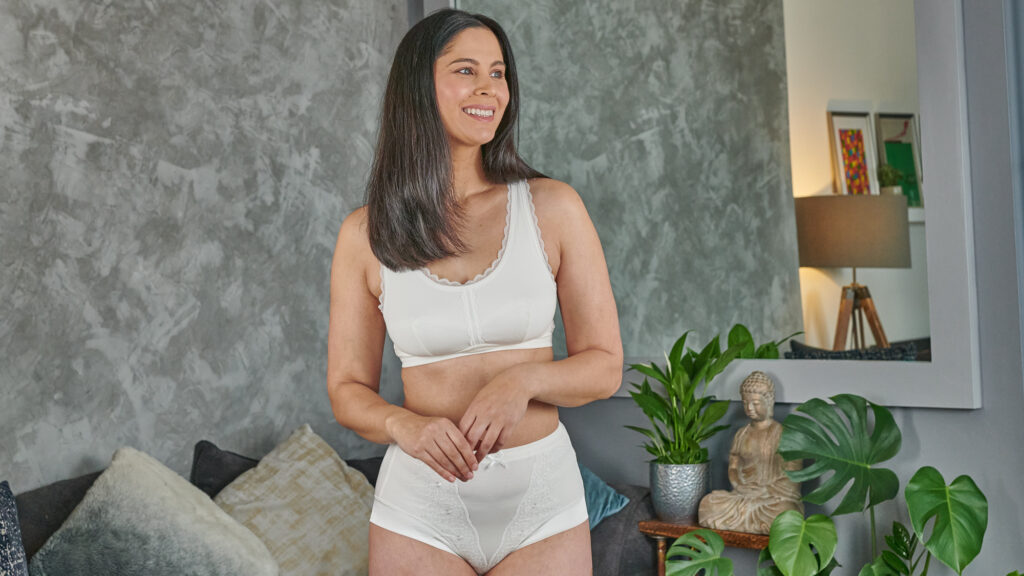 Do you ever find that your skin feels extra sensitive? And even your underwear is creating discomfort?
Allow us to introduce you to Juliemay Lingerie. This brilliant brand specialises in making ultra-soft, super breathable, naturally hypoallergenic bras and briefs.
They make their supportive and stylish lingerie from certified Organic Pima Cotton and silk.
Juliemay stands out for their gentle touch. They don't use synthetics, harsh chemicals, exposed elastics, latex or nickel.
In fact, AllergyUK accredit Juliemay as being suitable for people with sensitive skin, skin conditions such as eczema and people with allergies to synthetic fibres.
Rapanui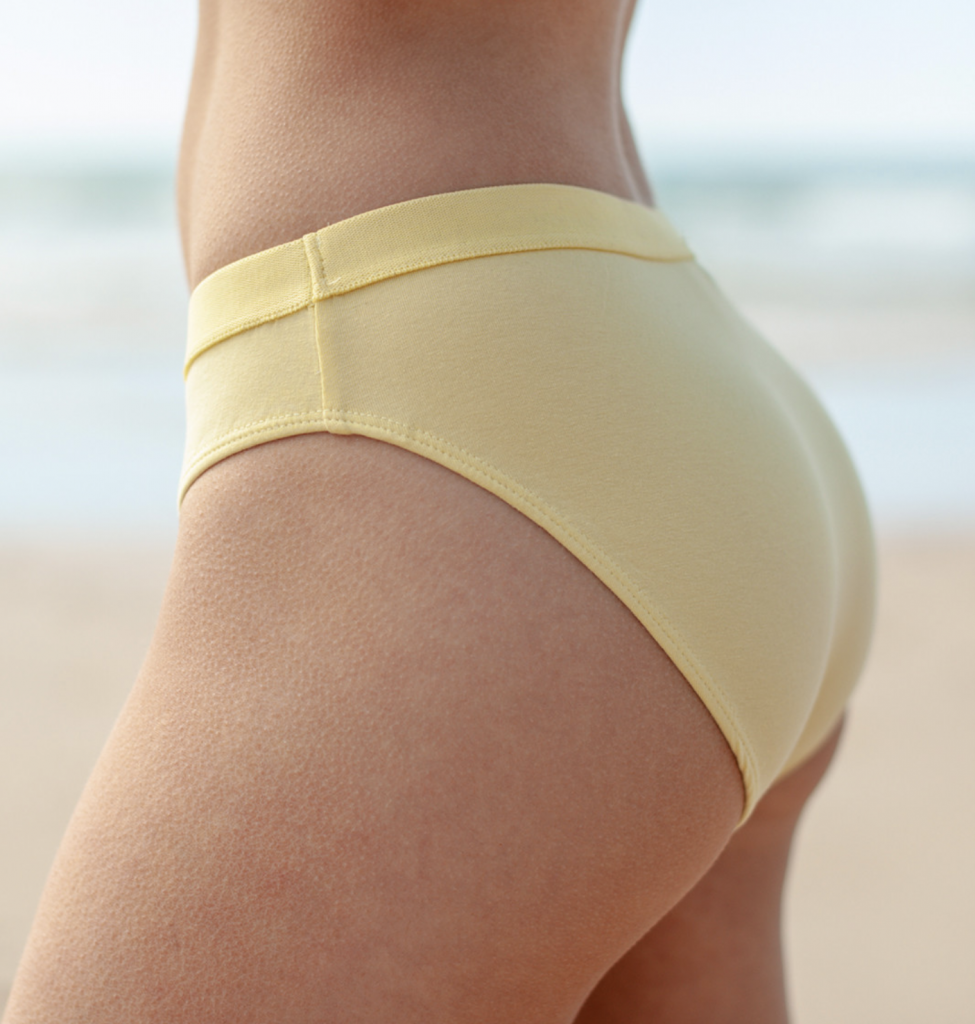 Rapanui's underwear is as simple as it comes. But that's not a bad thing, because with pants this well made, nothing else really matters. Available, individually or in bundles, in a range of saccharine hues like mint and lavender, the knickers are super soft and comfy where it counts. Plus they have wide elastic at the waistband for a sleeker, more flattering fit.
Based on the Isle of Wight, Rapanui makes all of its items in the UK using organic materials and in a factory powered by renewable energy. The company's factory manufactures orders in real time when the item gets sold, so there's no waste.
Worn-out items can be sent back and get recycled into new products – something that's only possible with the purest materials.
Rapanui is a brand that understands the bigger picture. So, it shares its supply chain and its technology with everyone. This means anyone can use that information to start their own brand. Now that's what we call selfless.
Lora GENE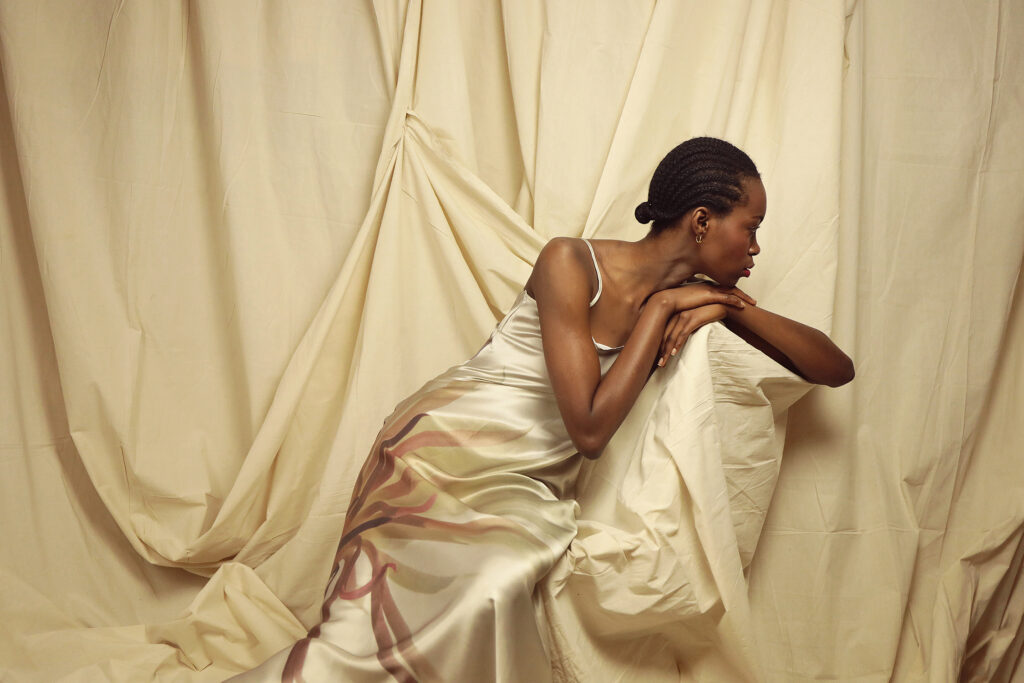 Lora GENE is a contemporary, forward-thinking London-based luxury womenswear label that is all about empowering women and taking care of the planet.
Their timeless and elegant 100% Mulberry silk slips, complete with a satin finish, are made to compliment all body shapes and sizes.
As a brand, they prioritise minimising their use of resources and eliminating waste in every stage of the product life cycle. For instance, their slip dresses are made to order in their studio using material sourced from local London silk suppliers, both reducing their waste and carbon footprint.
Their stunning statement slips come in an array of colours, including 'emerald' (pictured), 'rose', and 'lavender'.
Let's just say, these are the type of nightgowns you want to leisurely lounge about in in the mornings, with coffee and a book in hand.
Wellicious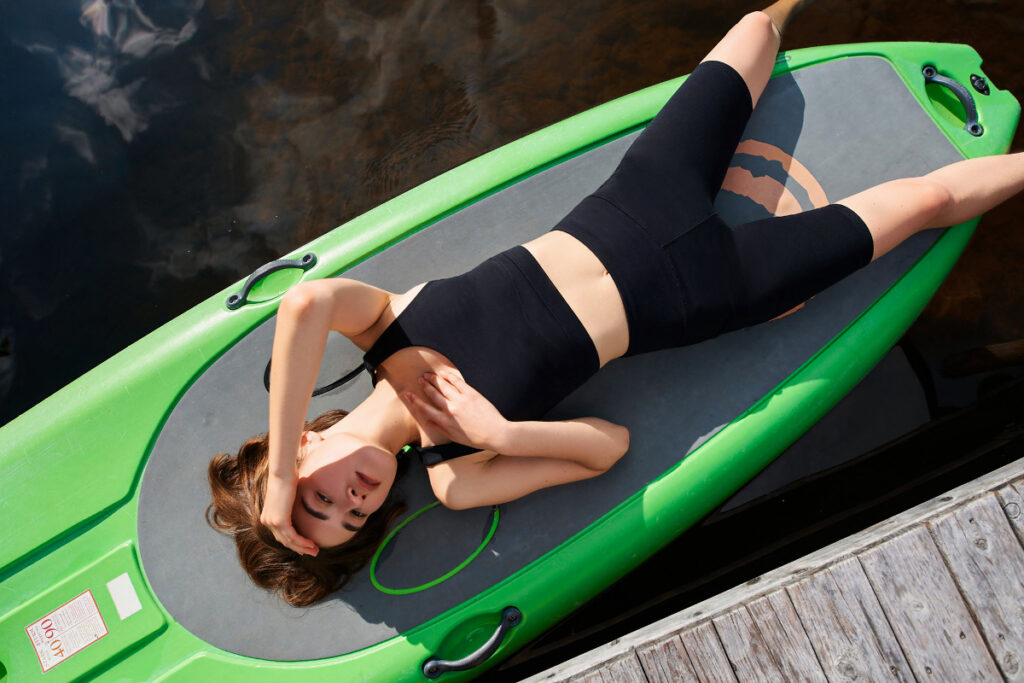 If you're in new of a new trusty sports bra that'll look, feel and perform fantastic, Wellicious is the brand to be looking at.
Wellicious is a circular, Cradle to Cradle Certified® brand specialising in stylish and sustainable yogawear, including everyday sports bras.
Made from ethically sourced lightweight yet strong silhouette-smoothing fabrics that are gentle on the skin, their bras let you move freely while making you feel confident and secure.
Their flattering modern, minimalist designs are crafted with care and their attention to detail means your sports bras will hold their shape, wear-after-wear, season-after-season.
Main image: Peachaus