Underwear, knickers, pants, lingerie, briefs: no matter what you call it, it's very likely you wear it (and if you don't, well, you do you. You're fabulous). But your smalls can make a big difference – and choosing ethical underwear has a surprisingly big impact on everything from the planet to the people who make it.
We believe that just because something is sustainable doesn't mean it can't look good.
Below are seven brands who prioritise beautiful design and comfort alongside ethics, whether they choose to work with only surplus fabrics, source organic materials, or partner with charitable organisations that empower vulnerable women.
You might prefer sexy silks, or you might be more of a super-soft cotton gal – but whichever you're after, we've got both cheeks covered.
Ethical underwear: brands to look out for in the UK
ANEKDOT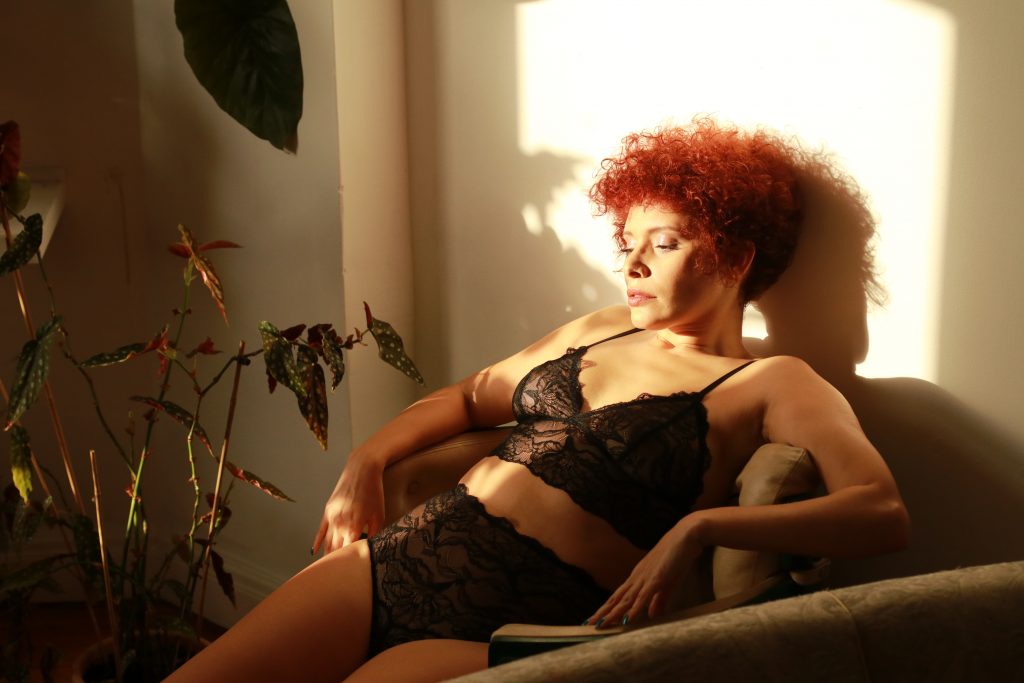 Anekdot creates a broad range of zero-waste lingerie, swimwear, loungewear and accessories, made from surplus materials carefully chosen for their softness. Most of Anekdots products are vegan, and any silks used in their collections are factory surplus that would otherwise go to waste, sourced from Italy.
Their collections are produced by freelance local seamstresses in Berlin, who are able to fit the flexible working hours around other projects. Anekdot have also started working with two small female-run manufacturers in Poland.
Lora GENE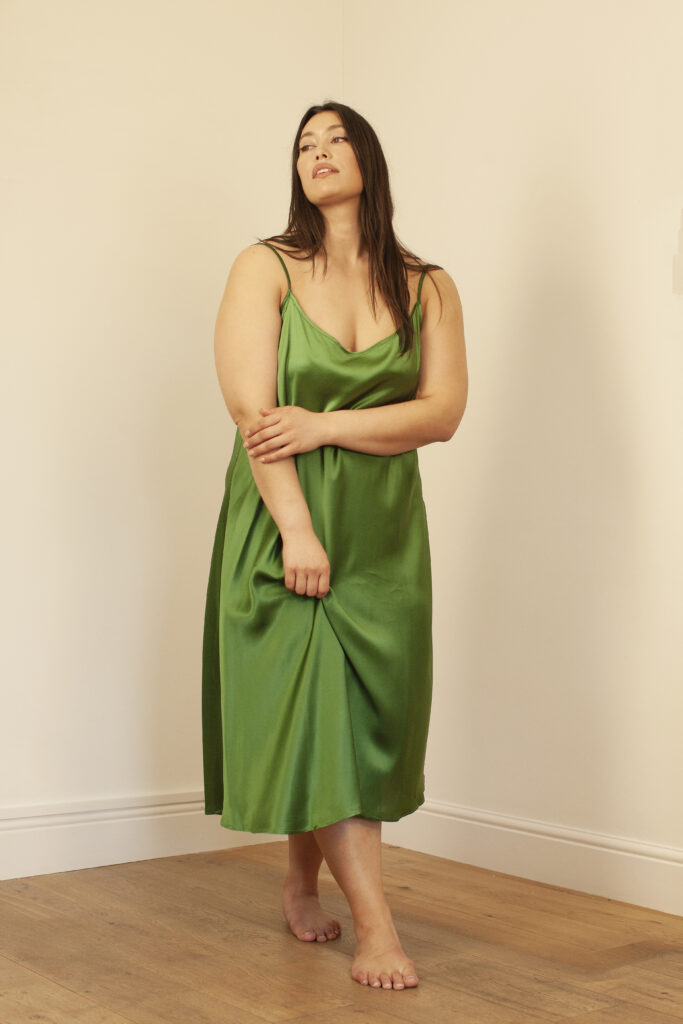 Lora GENE is a contemporary, forward-thinking London-based luxury womenswear label that is all about empowering women and taking care of the planet.
Their timeless and elegant 100% Mulberry silk slip, complete with a satin finish, is made to compliment all body shapes and sizes.
As a brand, they prioritise minimising their use of resources and eliminating waste in every stage of the product life cycle. For instance, their slip dresses are made to order in their studio using material sourced from local London silk suppliers, both reducing their waste and carbon footprint.
This stunning statement slip is available in several shades, including 'emerald' (pictured), 'rose', and 'lavender'.
Let's just say, this is the type of nightgown you want to leisurely lounge about in in the mornings, with coffee and a book in hand.
BUTTRESS & SNATCH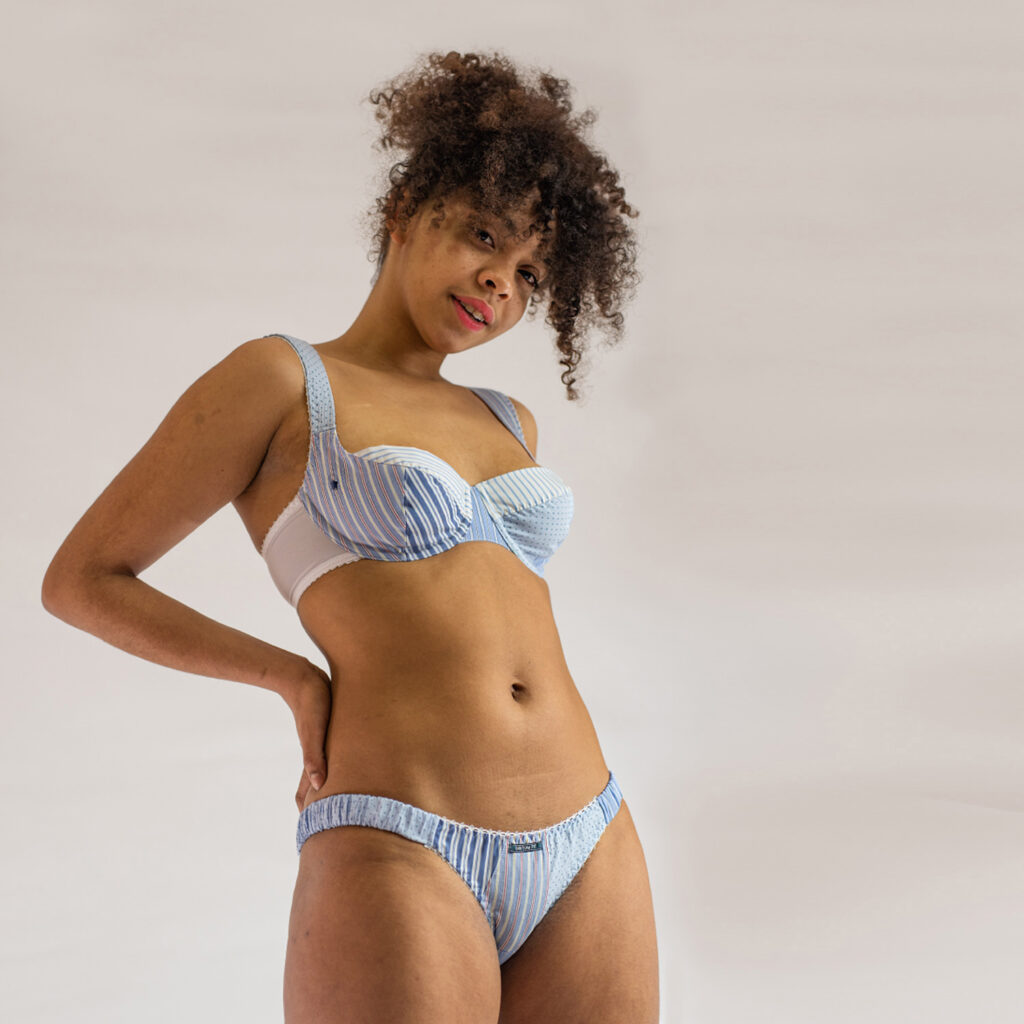 This is not just lingerie, this is art. Every piece of Buttress & Snatch lingerie is handmade by founder Rachel Kenyon, who has been committed to making this way for 20 years, despite the rise in fast fashion.
Whether you're looking for bedroom burlesque or a bra for breast cancer recovery, a design can be created bespoke for you. Most of the materials are vintage treasures that Kenyon has spent the last 20 years gleaning from the closures of the east end suppliers. Around 95% of the fabrics are dead stock, recycled or organic. But you can also request for a treasured item of clothing to be re-created
This process is slow fashion at its best. It's not cheap to make or cheap to buy, Kenyon says: "I'm not sure if I add all my hours up I even hit a living wage." But, we believe every woman should be able to experience the joy of owning at least one lingerie item made in this way in their lifetime.
Ayten Gasson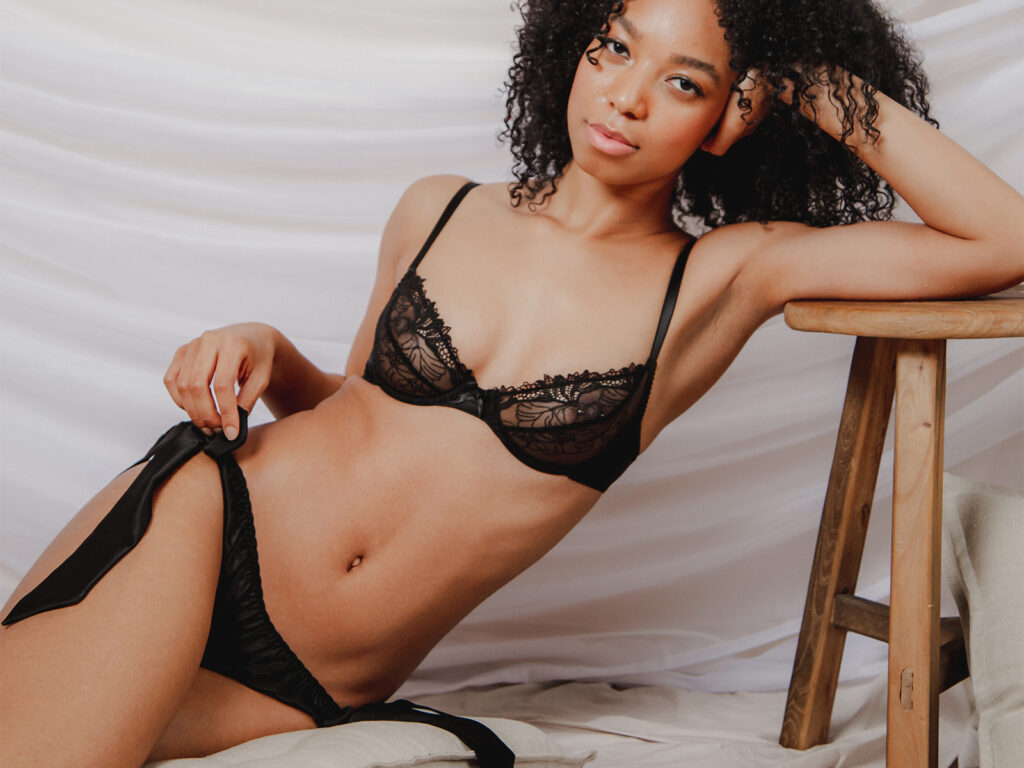 From the dainty to the downright daring, Brighton-based Ayten Gasson has things covered when it comes to sustainably made underwear. Set up by designer Ayten, the boutique is committed to ethical production processes. They use upcycled vintage lace and organic fabrics like bamboo and peace silk, which is made using non-violent silk harvesting.
Dazzle in jewel-coloured camisoles, keep things covered with a silk bed jacket or slip on a pair of super sleek pyjama pants, and sleep easy in the knowledge that whatever you're wearing, it's made with the best of intentions.
Birdsong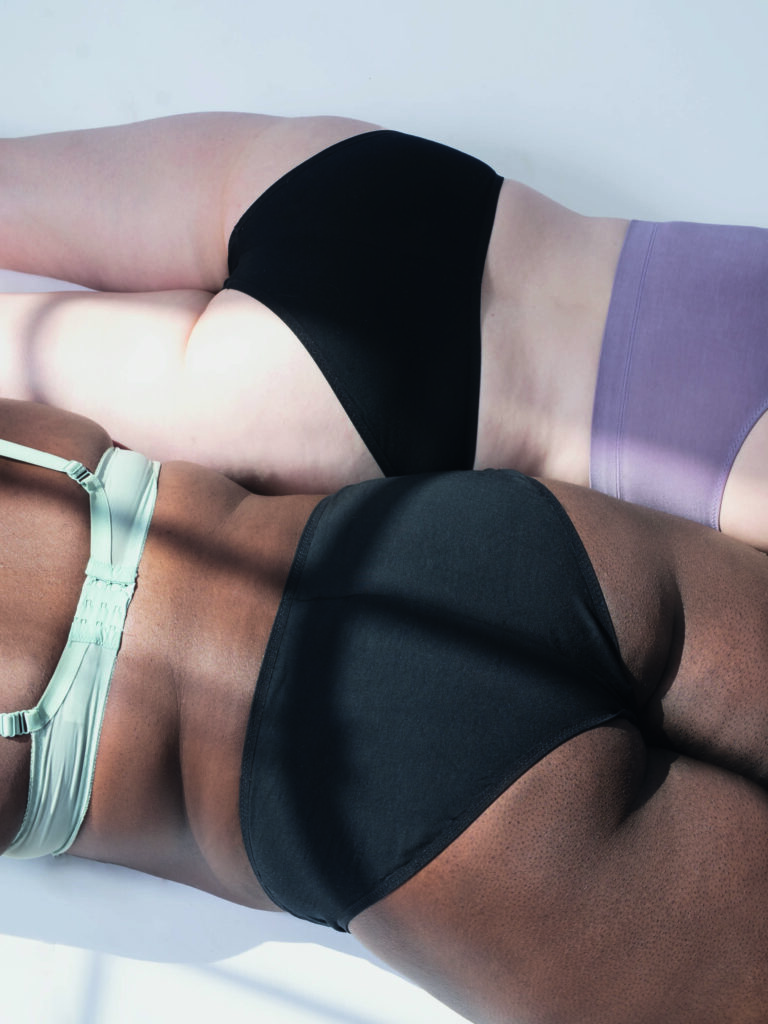 We're already fans of Birdsong for its bright, bold and beautiful designs and commitment to fair pay and ethics. But throw in its simple, super-soft bamboo briefs and you've got an extra reason to love this British brand.
Birdsong's slogan is 'No Sweatshops, No Photoshop', an ethos we're totally on board with.
The team knows every single woman in the supply chain that produces its clothes. The jumpers, for example, are knitted by Knit & Knatter, an elderly womens group in Bradbury. The 100% organic cotton t-shirts are hand-painted by London-based charity Mohila Creations, which works with low-income migrant women. Most of the garments are finished by hand by Heba on Brick Lane, which pays living wage in a safe work environment.
Rapanui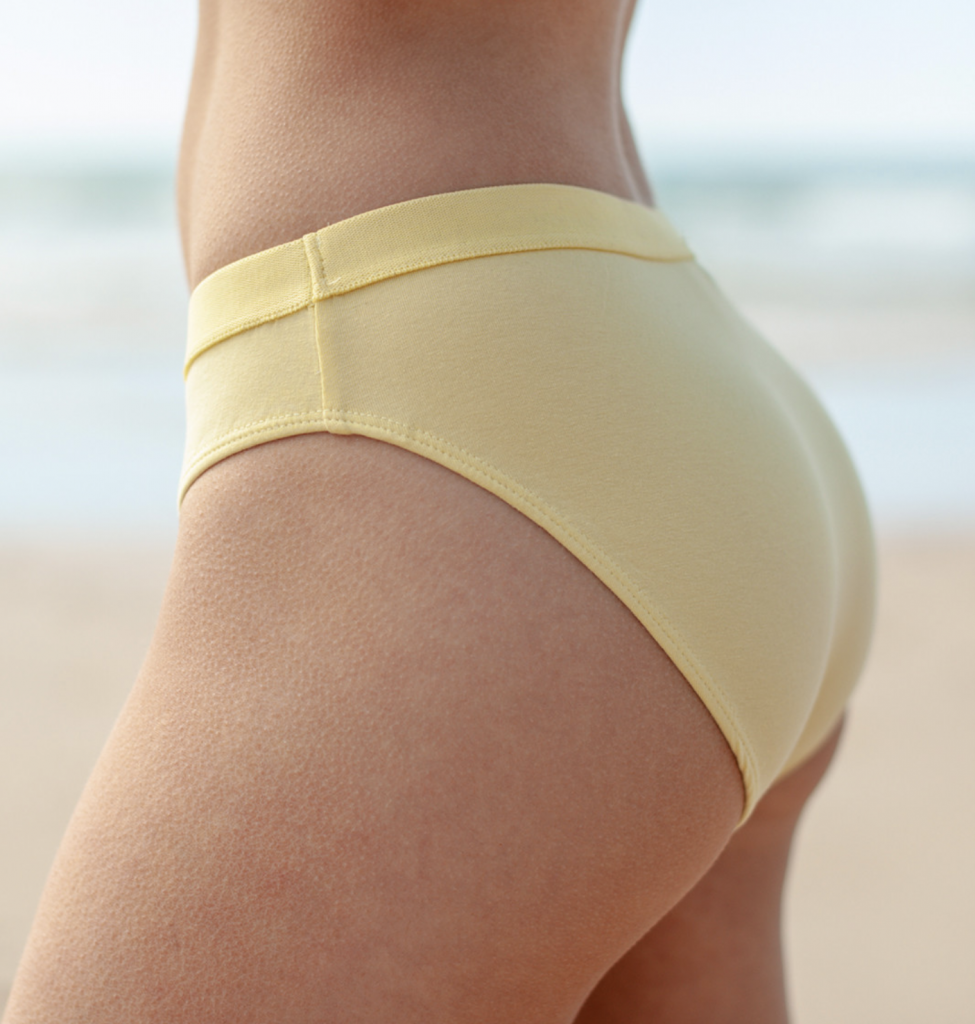 Rapanui's underwear is as simple as it comes. But that's not a bad thing, because with pants this well made, nothing else really matters. Available, individually or in bundles, in a range of saccharine hues like mint and lavender, the knickers are super soft and comfy where it counts. Plus they have wide elastic at the waistband for a sleeker, more flattering fit.
Based on the Isle of Wight, Rapanui makes all of its items in the UK using organic materials and in a factory powered by renewable energy. The company's factory manufactures orders in real time when the item gets sold, so there's no waste.
Worn-out items can be sent back and get recycled into new products – something that's only possible with the purest materials.
Rapanui is a brand that understands the bigger picture. So, it shares its supply chain and its technology with everyone. This means anyone can use that information to start their own brand. Now that's what we call selfless.
Pantee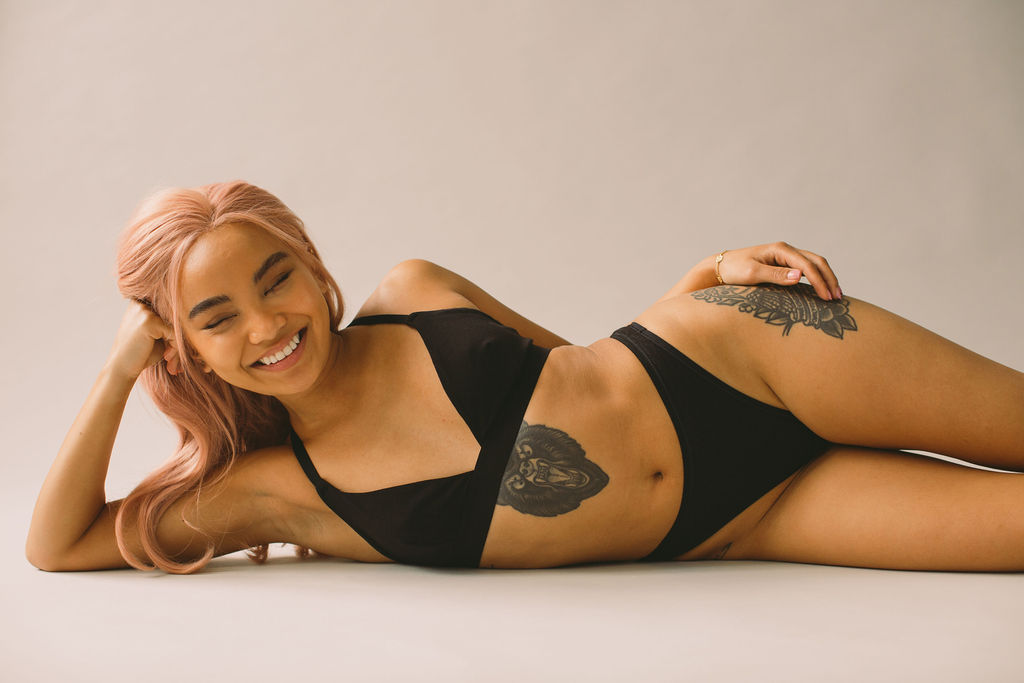 The pain of a long day of wearing an underwired bra with tight straps is all too familiar… but when it comes to Pantee underwear, comfort is key: we're talking no underwires and no tight straps.
Choose from their monochrome range of thongs, high-waisted, or bikini briefs and double-layered, underwire-free bras – all of which can be mixed & matched so you can find your perfect pairing.
Pantee makes its underwear from upcycled deadstock T-shirts. Did you know more than 2 billion T-shirts are produced each year, yet due to overproduction, 30 per cent of garments are never even sold? The founders of Pantee did, hence its entry into the world of sustainable underwear.
Launched in November, it has upcycled more than 400 T-shirts into bras and knickers, so far. The items are cut and sewn in a small sample room in Bangladesh. Its workers are guaranteed safe working conditions, paid above average living wage and earn bi-yearly bonuses.
Pantee is also a 1% For The Planet member, which means it has committed to giving one per cent of gross annual sales to certified non-profit organisations.