You're probably looking for ethical women's clothing – and reading this article – because you're already aware of the horrors of fast fashion.
Fashion in numbers
It takes up to 15,000 litres of water to grow cotton for one pair of jeans.
More than 100 million new items of clothes are produced yearly.
300,000 tonnes of clothes go to landfill or get incinerated every year, in the UK.
The beauty of ethical women's clothing
The best fashion designers care about the impact they are having on the planet. And they don't exploit the environment or abuse human rights in the name of style.
These designers take responsibility for the working conditions of the people in their supply chains.
But ethical and sustainable fashion doesn't mean having to compromise on style.
Designers care about offering superior quality. So, they make items that are easy to wear plus look and feel good.
For example, often clothes are made with natural fabrics. So, they feel much nicer to wear than synthetic materials because they let your body breathe.
Of course, ethical production comes at a higher price than fast fashion. But, you have to ask yourself, what is the true cost?
Ultimately, fashion is all about personal communication.
A quick guide to sustainable materials
The best are recycled – especially cotton and wool.
Also top of the list are organic materials, especially linen and hemp but also cotton.
New, great and increasingly popular fibres include Tencel (created from wood) and Monocel (from bamboo).
And the most important question is, what do you want the brands you wear to say about you?
Ethical women's clothing in the UK: 9 brands you can trust
Each of these ethical clothing brands offer superior ethics and sustainability to the fast fashion industry. They have all completed a comprehensive questionnaire about their ethical standards in the supply chain.
But this is just a taster. You can find the full list of the ethical women's clothing we love here.
Vildnis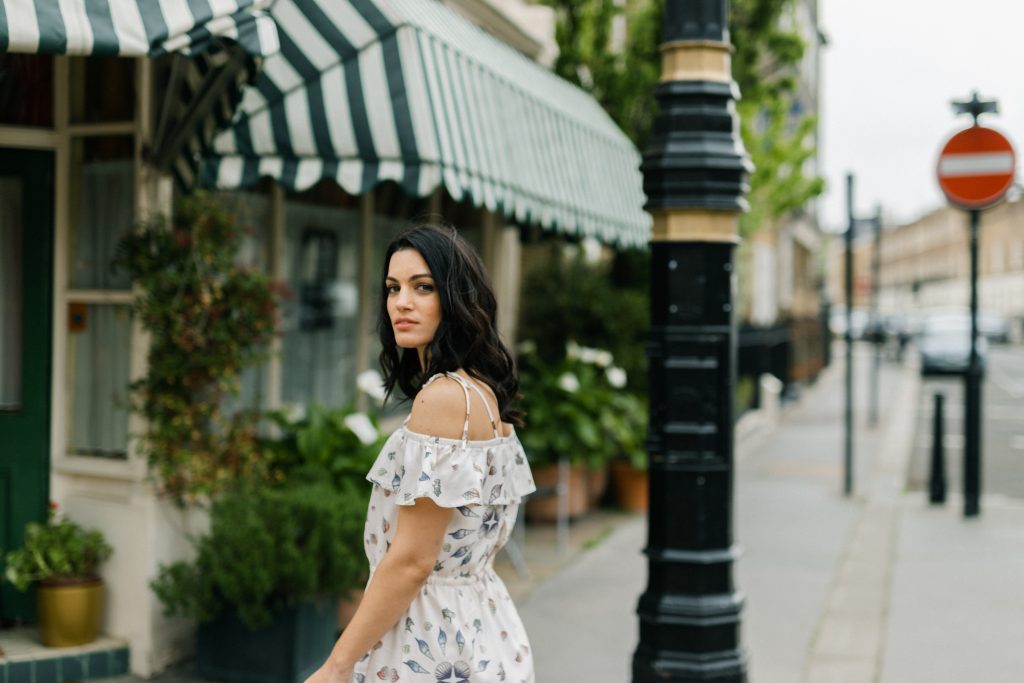 Vildnis enable people to "change the fashion industry without changing your style". As such, their contemporary clothes are relaxed and easy to wear.
The range includes jumpsuits, jumpers and dresses that will take you from day-to-night.
Vildnis hold themselves accountable to social and environmental goals as well as financial ones.
Their founder is a champion of sustainable materials and workers rights.
Also, they won't use a model below a size-10 on their website and don't retouch photos.
Their clothes are on the generous size, so go lower when ordering if you're in between sizes.
Lara Intimates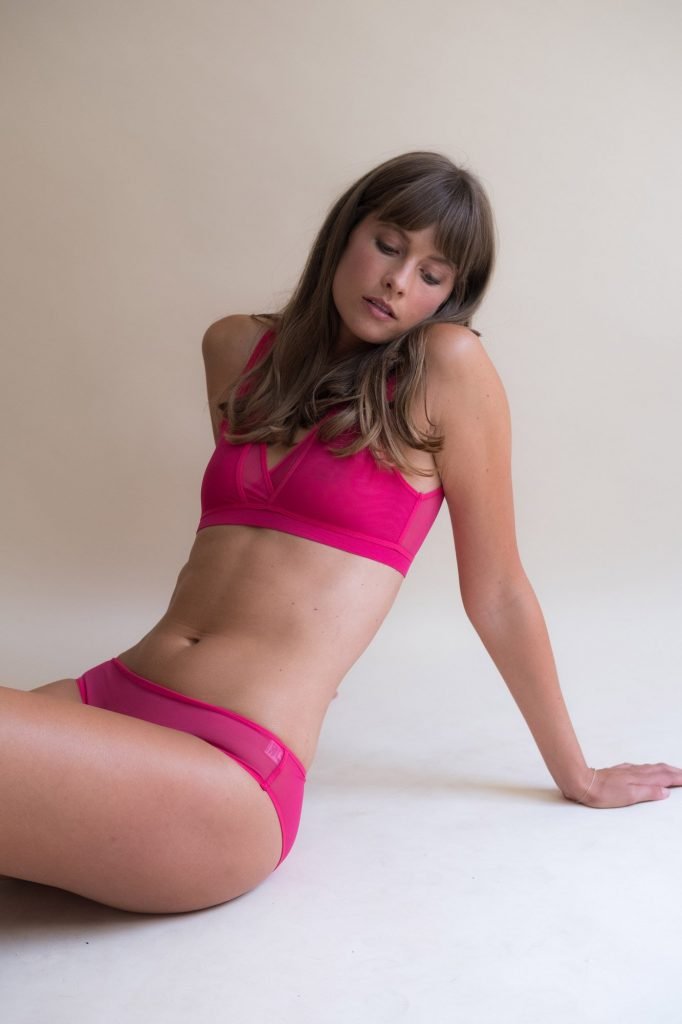 Even with no underwire, Lara Intimates bras offer such great support it's becoming an especially popular brand for larger busted women. Buy online or visit their Hackney studio, where they can even make bras bespoke to fit.
By creating all underwear in-house, they control and oversee the final quality of their underwear. They use surplus materials from larger factories, saving it from landfill.
Be aware, this means their colours are often limited edition.
Komodo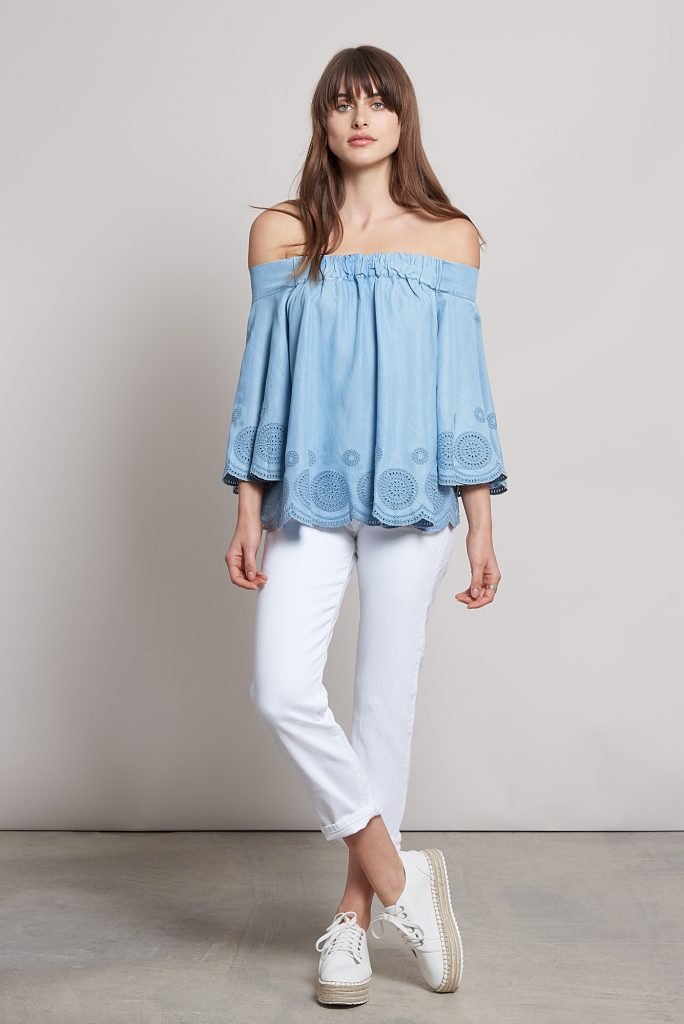 Komodo have been honing their style for more than 30 years. They work with family run factories in Bali and Kathmandu. Also, they work with a solar powered knitwear factory in Nepal.
They are hot on materials and use a lot of Tencel. This is an award-winning fibre made from tree cellulose that's farmed on wasteland. It is bio-degradable and incredibly soft.
Gung Ho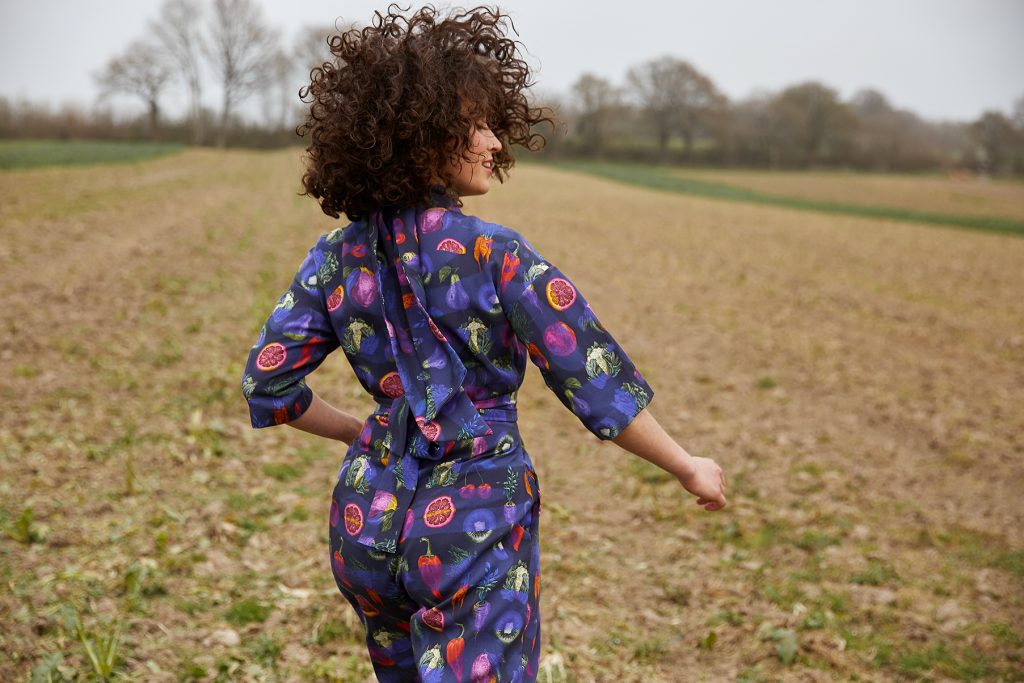 Founder Sophie Dunster's aim is to start conversations with her intricate designs. These always contain a secret message about an important issue, such as food waste or ocean plastics. It goes without saying the materials are sustainably sourced. Plus, the clothes are made in the UK, or at Fairwear Foundation-certified factory in Bangladesh.
Gung Ho's clothing and accessories are as bold as they are beautiful.
Rapanui
Rapunai are a great brand for organic cotton essentials – especially for lovers of the ocean and great outdoors. Even Sir David Attenborough gives the brand his seal of approval.
They offer all the basics, such as t-shirts, jumpers, knickers and socks. They even sell them in bundles, so shopping couldn't be easier.
Rapunai operate as a social enterprise on the Isle of Wight, helping to combat youth unemployment. Plus, they power their UK factory using renewables.
Even better, they use a closed-loop water system for dyeing clothes that filters water so well it's pure enough to drink.
People Tree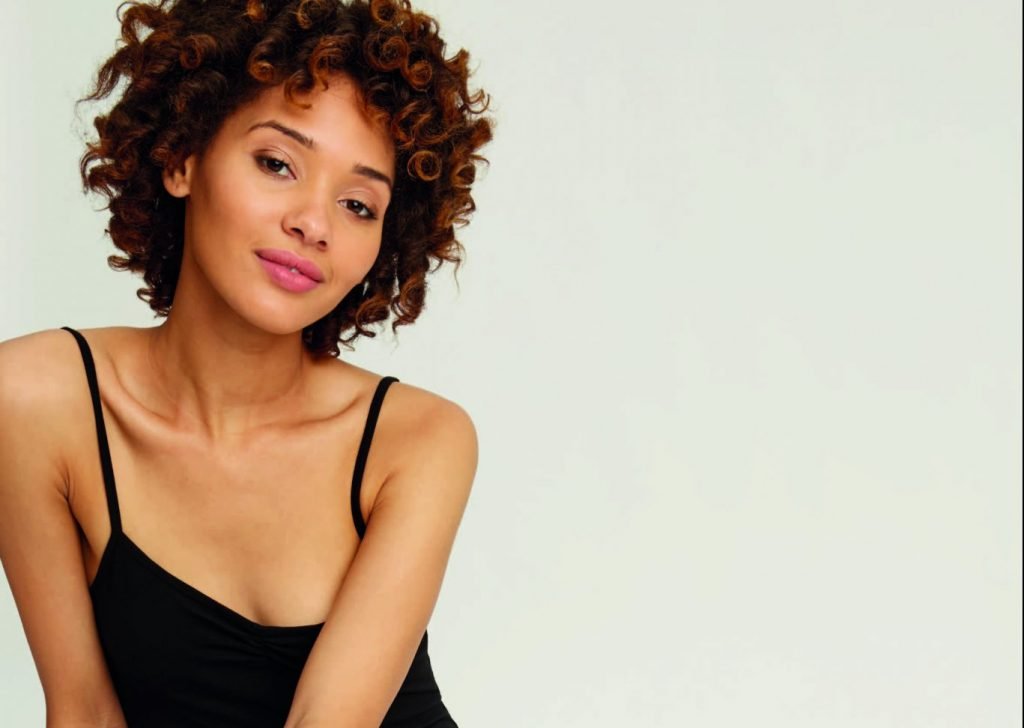 People Tree is one of the pioneering ethical fashion brands. As it has grown, it has stuck to its principles of fairly and sustainably made clothing.
Every item listed on its site details who made the garment and its positive impact. People Tree have great sales, so keep an eye out for them, too.
ECOALF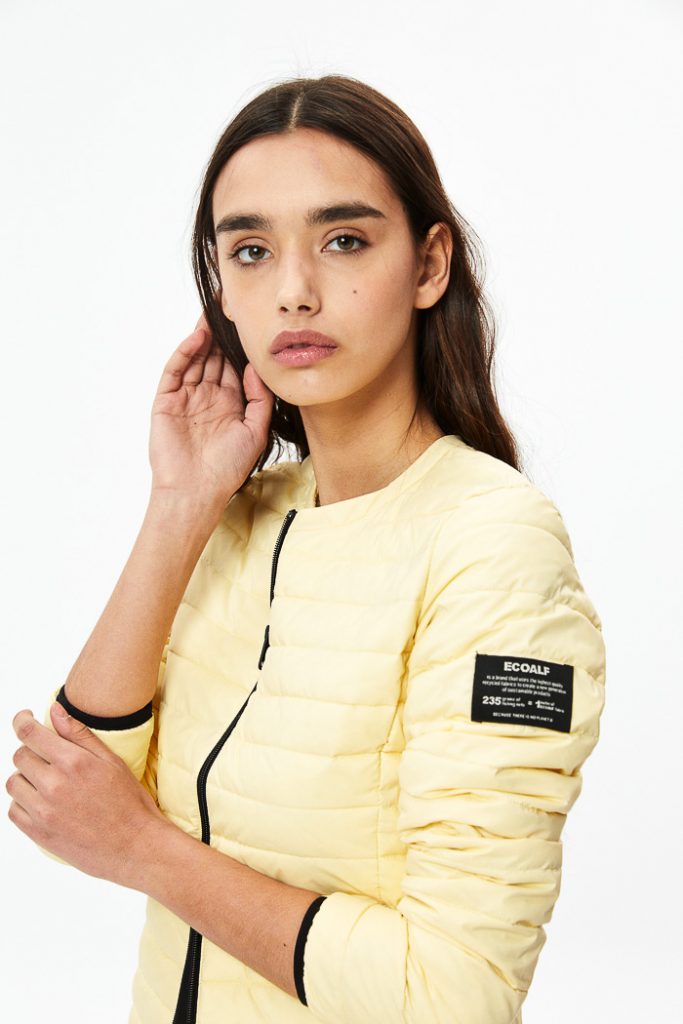 "Because there's no Planet B" is ECOALF's strapline. As such, they use the latest technology to transform recycled materials into top quality garms. For example, their Upcycling the Oceans project collects materials such as fishing nets and turns them into fabrics.
But what's also great is that all workers are paid a living wage and they aim to be a fully vegan brand.
Valentina Karellas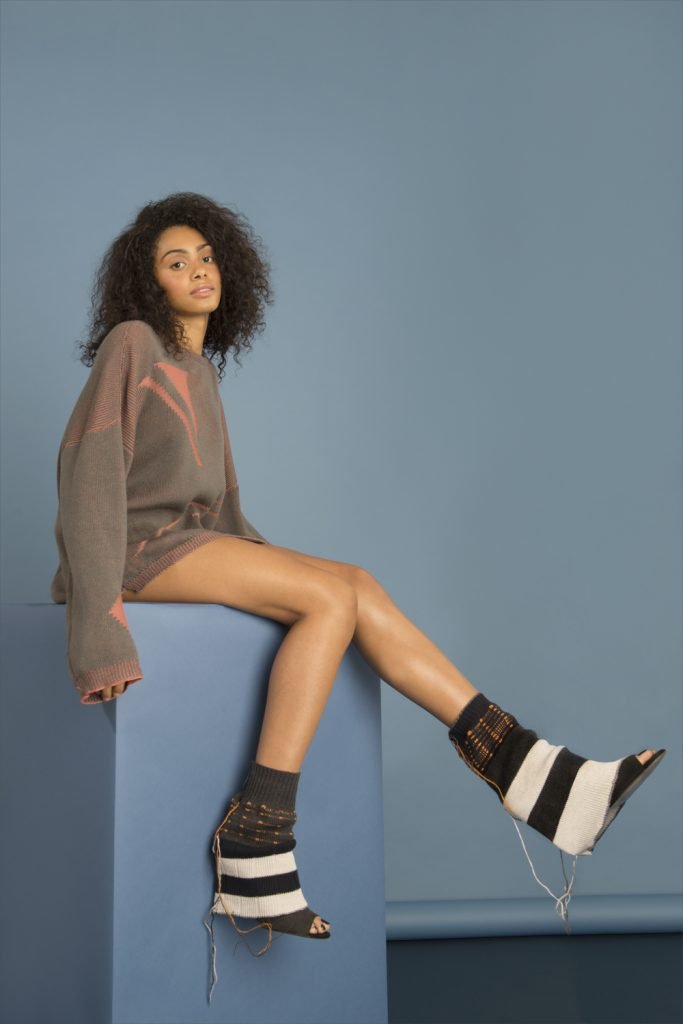 Valentina Karellas creates knitwear from surplus UK-spun yarn. She purposely keeps the loose strands of yarn on her designs to showcase the brand's zero-waste ethos and rawness of her knits.
Punk and Chancers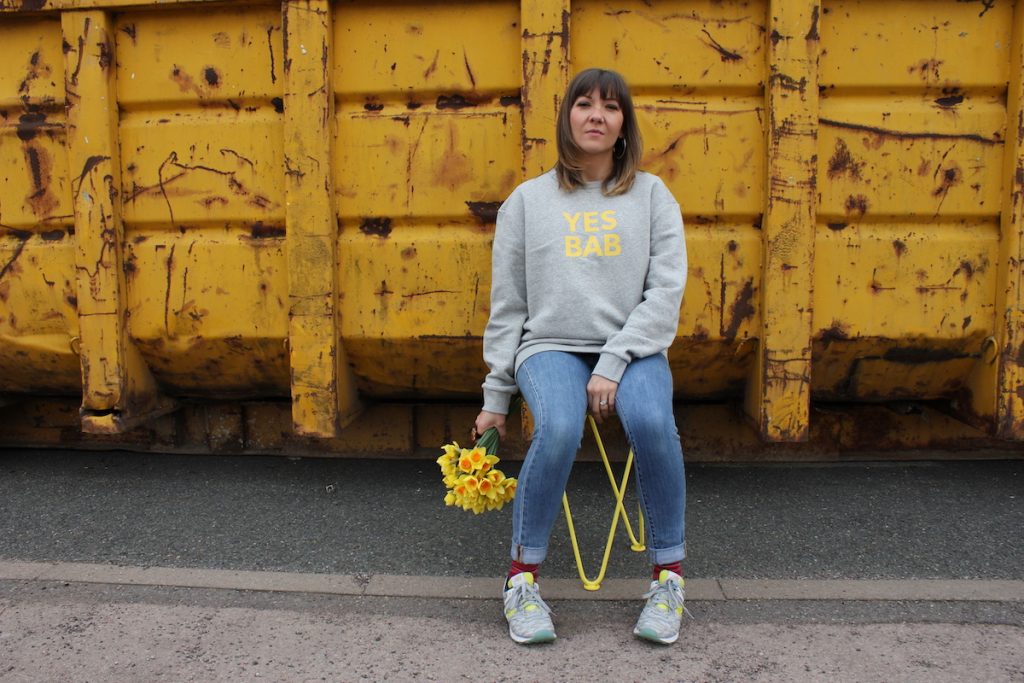 Love a slogan tee? Then check out the bold, tongue-in-cheek designs from Punks and Chancers. They are made from organic cotton, recycled cotton or recycled polyester, and the printing is done with water-based inks.
Their "Yes Bab" range is especially popular with people who have an affinity for the Midlands. "Say yes!" says founder Barry.
Side note: Free returns really hit small brands hard because they're not actually free. It takes time to pack and unpack clothes and costs money to send packages back. Did you know that sometimes big brands send your returns straight to landfill? Try only to order what you really want, and return items when absolutely necessary.
Main image: Vildnis