Lora GENE: What is it?
Lora GENE is a London-based womenswear label that exudes femininity. Their range includes cosy knitwear and classic wardrobe staples as well as formal wear and show-stopping occasion dresses. 
Across their entire range, their prioritisation of quality over quantity is unmistakable. Created with meticulous attention to detail, the craftsmanship of each of their designs is clear – even the most simple designs display intricate detailing.
Lora GENE designs also offer a forward thinking, contemporary edge. Always one step ahead of the curve, they continue to push the boundaries of conventional style. 
Most brilliantly, Lora Gene's collection aspires to help women to look and feel like the best versions of themselves. They say:
"Layered together or worn apart, Lora GENE's signature styles and silhouettes allow every woman to be independent, powerful, reinvent herself, and not be afraid to take a sartorial challenge." 
Lora GENE is proving a more inclusive and sustainable fashion industry, which prioritises people and the planet, is possible.
Lora GENE's best-sellers: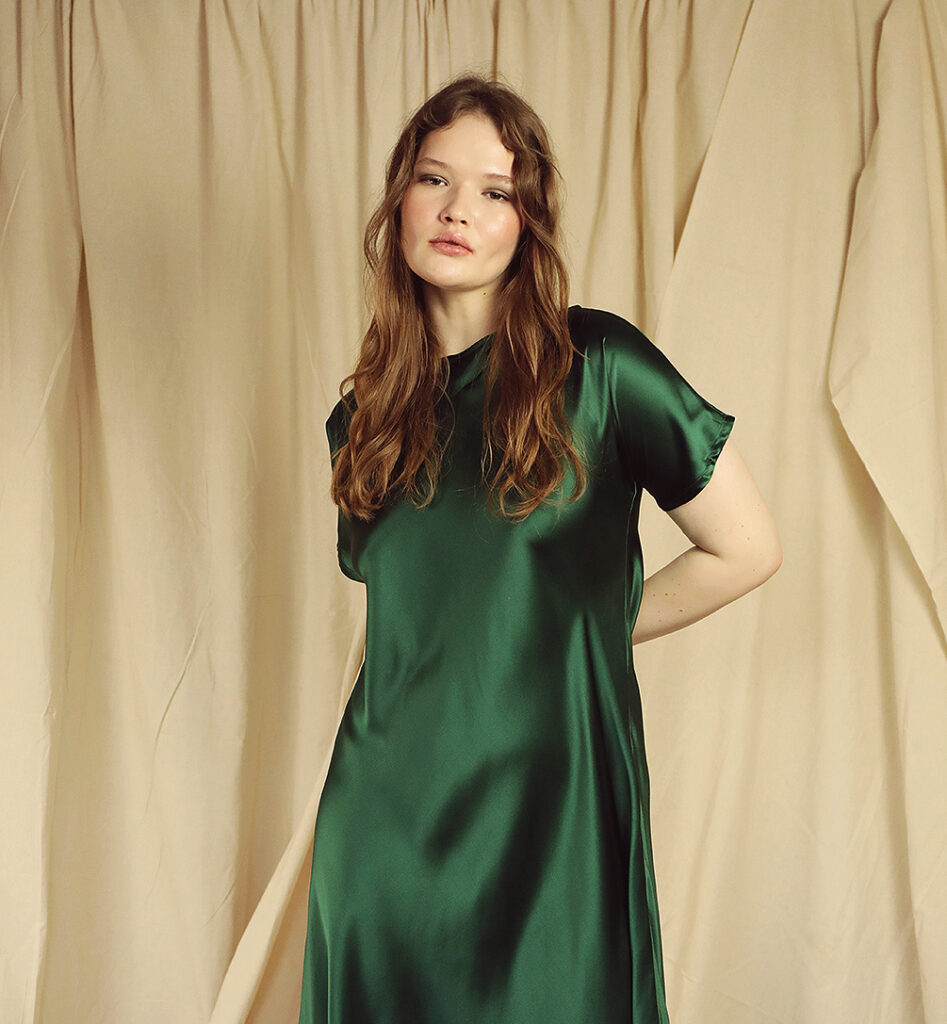 Olive Silk Dress
Available in various colours.
£149.00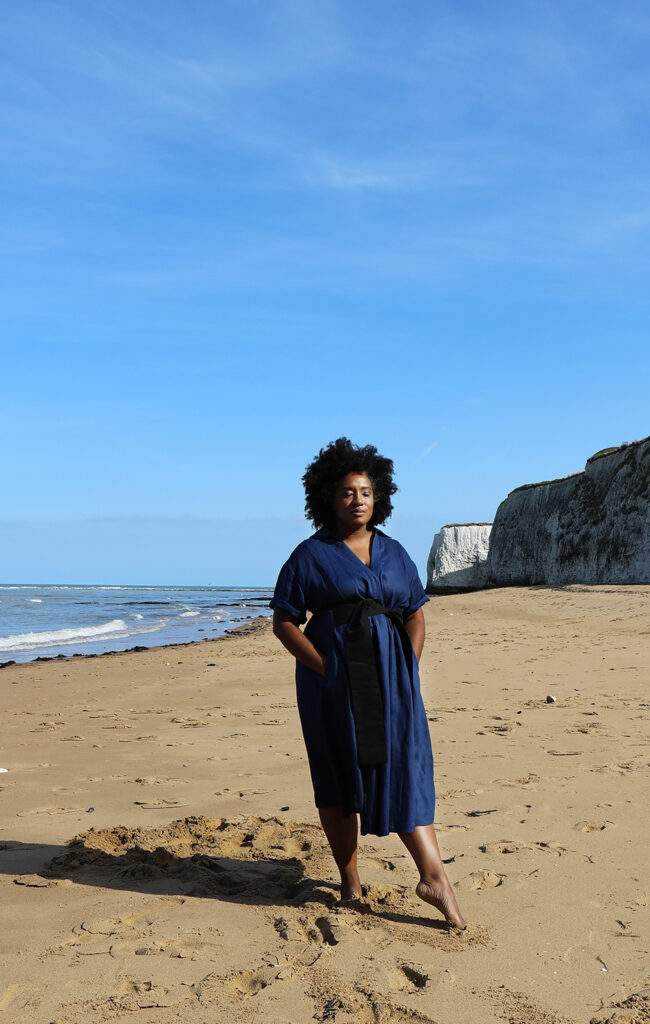 Pure Linen Dress
Available in various colours.
£125.00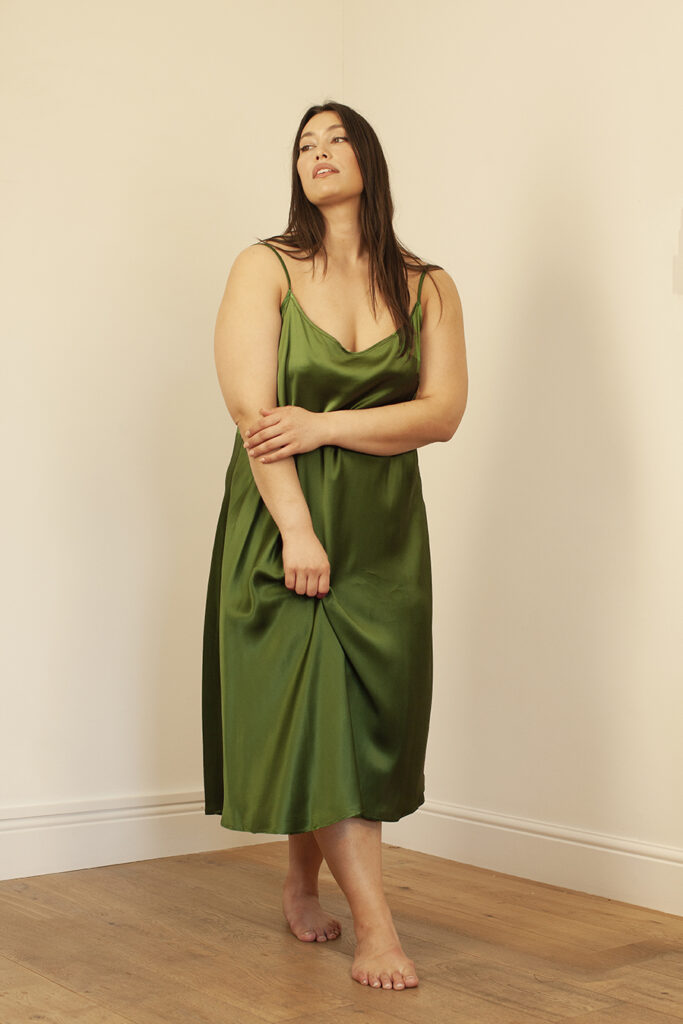 Midi Slip Silk Dress
Available in various colours.
£139.00
Lora GENE: How sustainable is it?
Lora GENE clothing not only stands out for its style and quality, but also because their garments are produced through an ethically conscious business model.
They operate as transparent and sustainable a supply chain as possible. Their garments are produced in Bulgaria, with around 60% of their clothing made in-house. This allows them to closely monitor and oversee the standards of production. The rest of their products are sourced from local manufacturers who are long-term partners who they visit every three months.
All of their suppliers echo the brand's high environmental and social standards, implementing eco-friendly practices and paying their small team of employees a living wage, as well as healthcare and bonuses.
Mindful of the impact of fashion on the environment, they prioritise minimising their use of resources as well as eliminating waste in every step of the product life cycle.
In an effort to reduce their carbon footprint, they source only from Europe. They use deadstock materials made up of natural fibre materials (mainly silk and cotton, but also linen, hemp and bamboo) or source GOTS certified materials.
Lora GENE is outspoken about how the fashion industry needs to change. Read the brilliant article she penned for Live Frankly: Enough talk. Let's start the Fashion Revolution.
Lora GENE: Where can I buy it?
Visit Lora GENE