At first, it can be pretty hard to find stylish and sustainable ethical menswear. But there are some really great ethical clothing brands for men, once you know where to look. Below are some of our favourite sustainable brands proving that on-trend, stylish design doesn't need to come at the cost of the earth, our oceans and waterways – or your wallet.
Each of the ethical clothing brands for men offers alternative apparel to the fast fashion industry.
They have all completed a comprehensive questionnaire about their ethical standards from workers in the supply chain to sustainable materials. This means you can be rest assured they are eco friendly and enjoy their high quality offerings.
The best men's ethical clothing brands available in the UK
Silverstick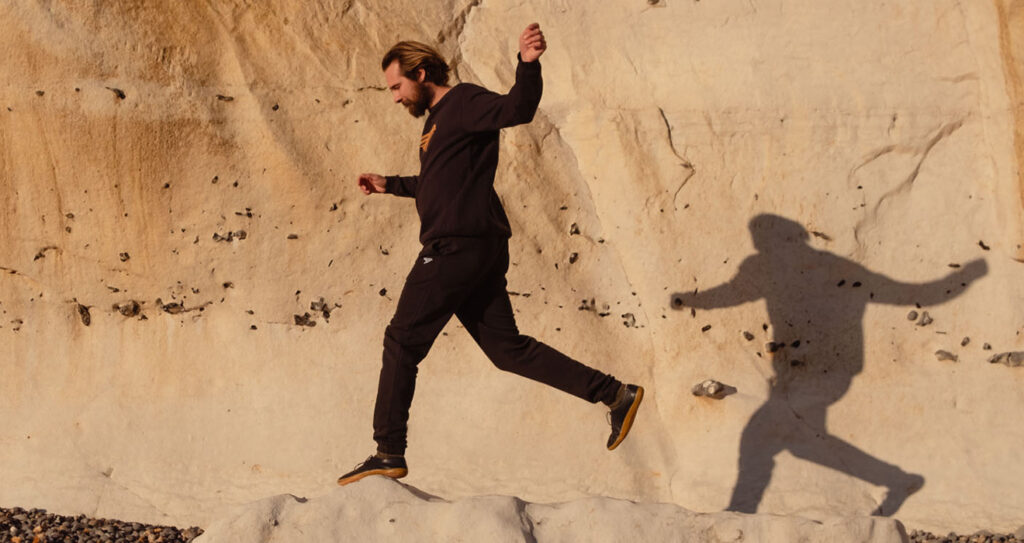 Silverstick is an outdoor clothing brand that embodies the spirit of adventure.
Their contemporary athleisurewear includes staple hoodies and relaxed joggers, graphic tees and light polo shirts.
Available in a range of colours and featuring creative artwork, their designs are stylish, durable and comfortable – and they're fairly-priced, too.
Two explorers, Harry Green and Sam Varney, founded the Silverstick brand in 2010. They say:
"We're outdoor people making sustainable clothes purpose-built for the natural habitats we love to play in."
Fleet London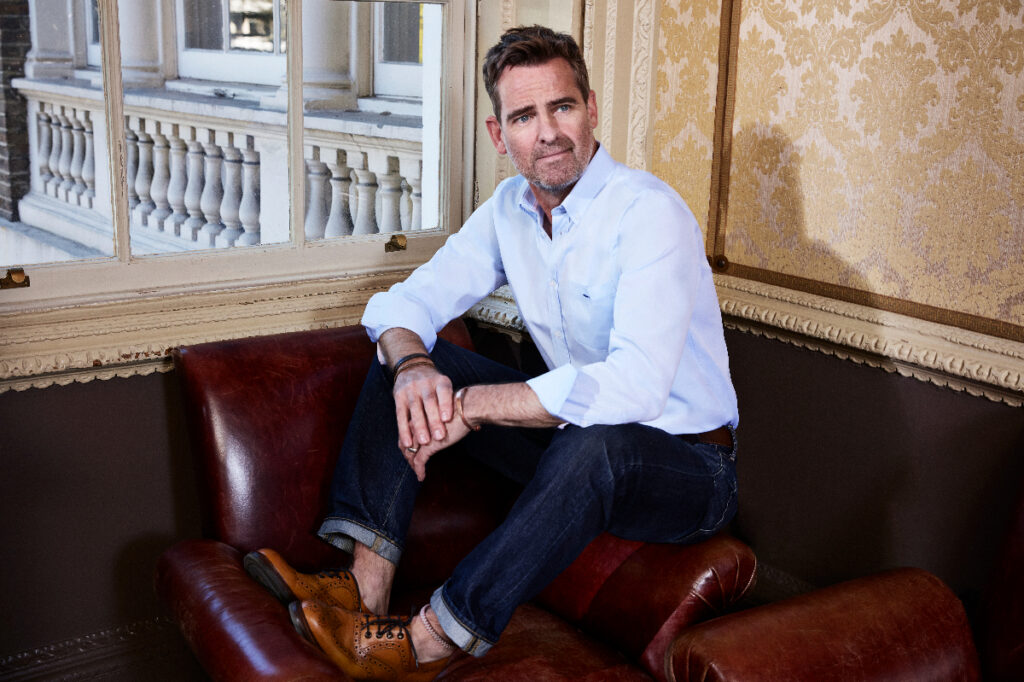 Less is certainly more when it comes to Fleet London's menswear collection.
Fleet London produce a minimalistic range of staple men's shirts and boxers – very working from home chic, if you catch our drift. Made from sustainably sourced, high-quality cotton, their products stand out as being designed to last.
Prioritising producing less and producing better quality garments, Fleet London are committed to an ethical slow-fashion business model. This is reflected in their supply chain where employees are provided with fair pay and safe working conditions.
They say: "We will not source any raw material or product from non-democratic countries, nor from countries that allow or encourage slave or forced labour."
Receive 10% off your Fleet London order with the code: FRANKLY10.
T&Cs: The code can be used for all products. No minimum order and free tracked 1st class shipping throughout the UK.
Neem London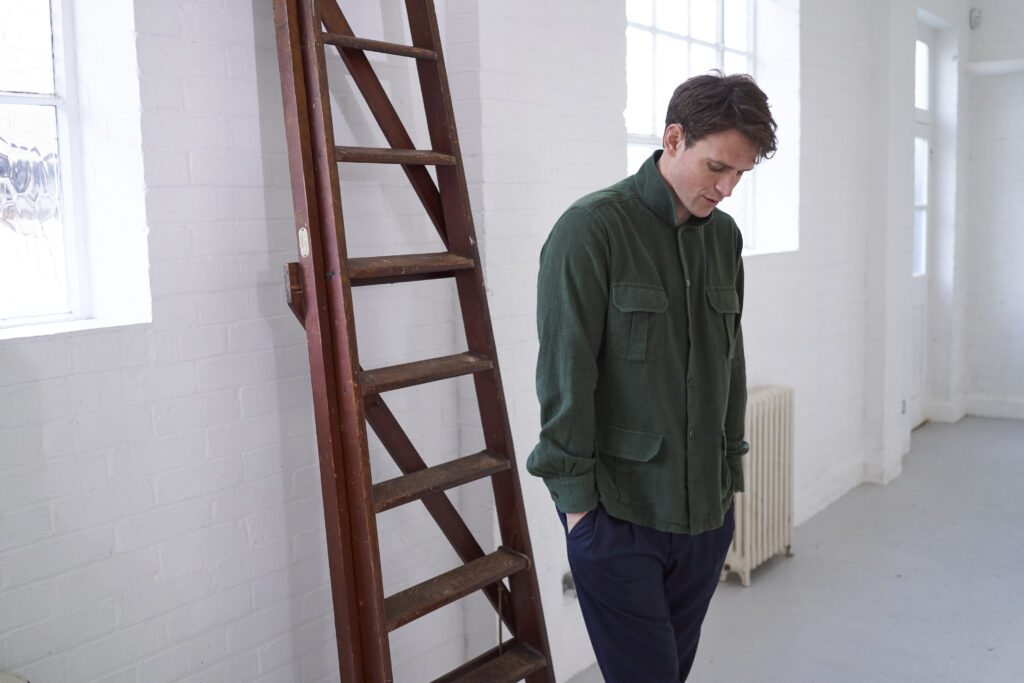 Neem London is a luxury menswear brand that balances style, comfort and ethics. Their select collection of garments includes staple shirts, jackets and tees that not only look good, but are built to last.
They use materials such as recycled yarn, organic cotton and ZQ Merino wool for their softness and durability.
Brilliantly, as part of their commitment to reduce waste, Neem also operate a "wear-well" system. This means you can send any of your unwanted 100% cotton items for them to recycle into new shirts.
Neem upholds a transparent supply-chain and has certifications from The Global Recycled Standard (GRS), The Global Organic Textile Standard (GOTS) and OEKO TEX (to ensure fabrics don't contain substances that are harmful to human health).
Rapanui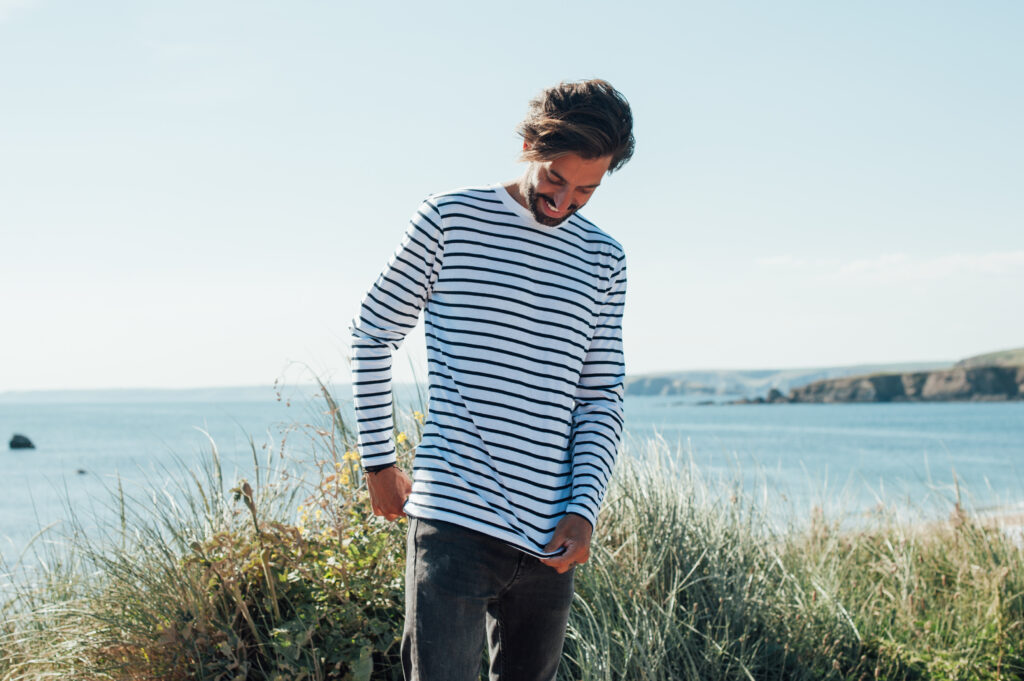 Rapanui are an all-round cool brand for lovers of the great outdoors. Even Sir David Attenborough gives the brand his seal of approval. Plus, adventurer Sir Ranulph Fiennes wore a Rapanui hoodie to the Antarctic.
They offer all the essentials, such as t-shirts, jumpers, pants and socks. Because they sell them in bundles, shopping couldn't be easier.
Rapanui operate as a social enterprise on the Isle of Wight and they actively help to combat youth unemployment.
They power their UK factory using renewables. Also, they work with a factory in southern India that is powered by wind and solar energy. They even have a closed-loop water system for dyeing clothes that filters water so well it's pure enough to drink.
Arms of Andes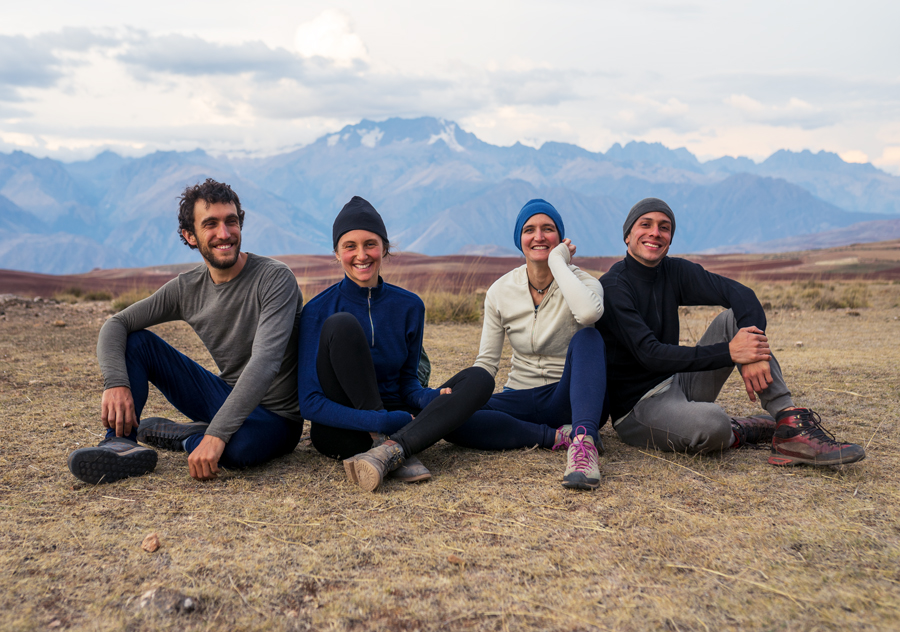 Arms of Andes makes a variety of outdoor clothing from high-quality natural Alpaca Wool. We're talking t-shirts, hoodies, thermals, jackets, underwear and more.
Their designs stand out for their comfort, style and performance. Alpaca wool is naturally thermal and moisture-wicking, so it keeps your body warm and protected in extreme weather. It is also lightweight, breathable and sweat-resistant and even has naturally anti-bacterial and odour resistant properties which help you and your clothes stay clean.
The wool is washed with biodegradable detergent and they use natural/low impact fabric-dyes, 100% cotton threads and labels, and OEKO-TEX certified fabric finishing.
Brilliantly, Arms of Andes produce everything from fibre to finished garment in Peru. They even have their own manufacturing studio there where production is overseen by one of the brand's co-founders. All employees receive a living wage and benefits in line with Peruvian law.
Cariki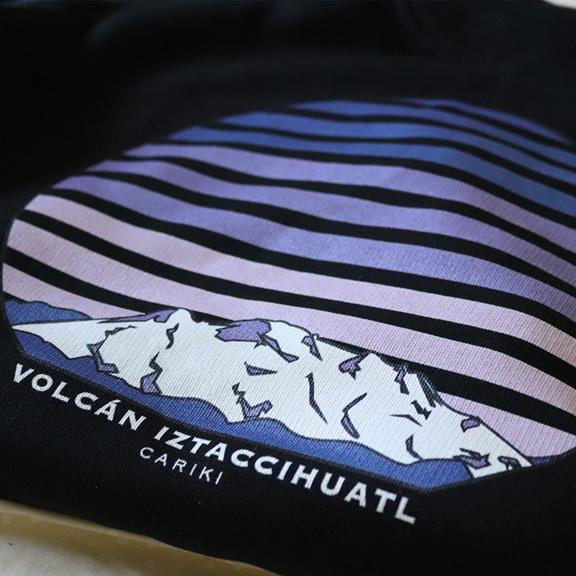 Cariki is a London based streetwear brand which makes staple everyday urban designs, from hoodies and sweatshirts to shorts and plain tees.
Their garments are made using a variety of more sustainable materials: from GOTS organic cotton t-shirts made in a Fair Wear Foundation member factory, to tencel shirts in fun prints perfect for a summer festival, to even windbreaker jackets made from upcycled tents.
They say their clothes are "designed for the raver, the risk taker and the change maker."
Brothers We Stand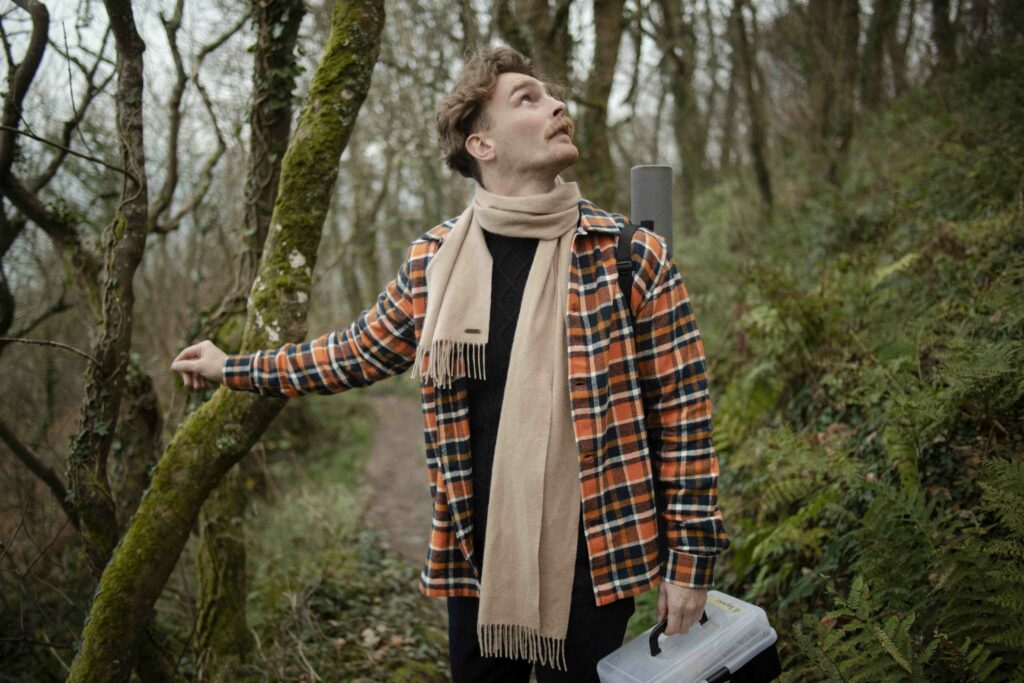 Of all the ethical clothing brands for men, Brothers We Stand most strongly prove that high-quality ethical fashion doesn't have to be expensive. This is because their organic cotton t-shirts start from just £20.
The Fair Wear Foundation and the Global Organic Textile Standard (GOTS) audit the factories that make the t-shirts in Bangladesh. Additionally, The Brothers We Stand online shop also curates ethical men's clothing from other brands.
They focus on style but give each item a footprint tab detailing its social and environmental impact.
AYA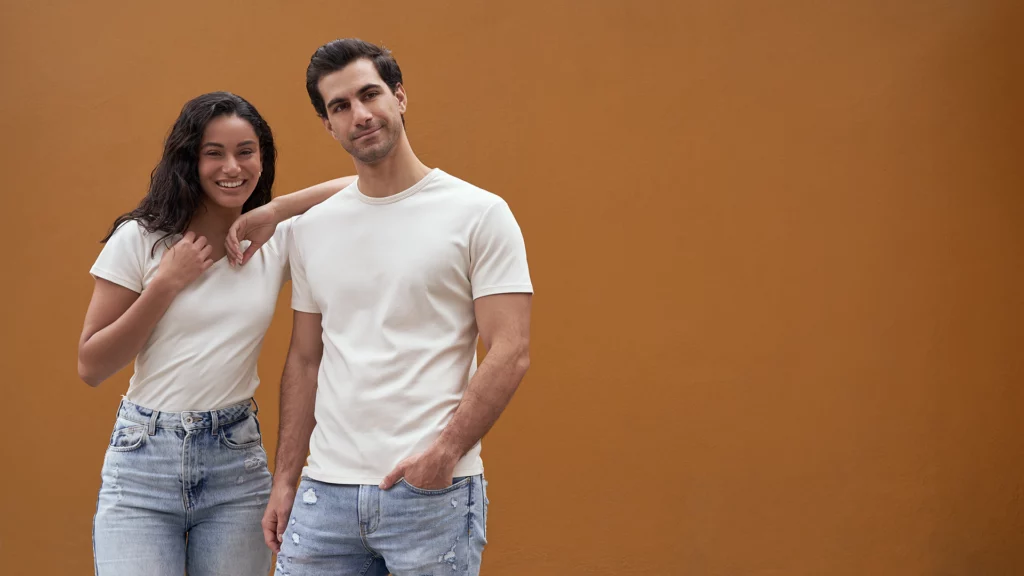 AYA is an up-and-coming new lifestyle brand selling a range of high quality yet affordable staple tops and underwear for men and women.
This clothing brand is all about putting people and the environment first.
Made from luxury materials like royal alpaca wool and organic pima cotton, their garments are not only super soft on your skin, but gentle on the planet, too. The quality of their materials also ensures a more long-lasting design, so you can really get the most out of these everyday items.
As the sister brand to Arms of Andes, everything is made in just one country – Peru. Even cooler yet, their garments are made in AYA's own studio. This allows for more innovation and traceability in their production.
Pitod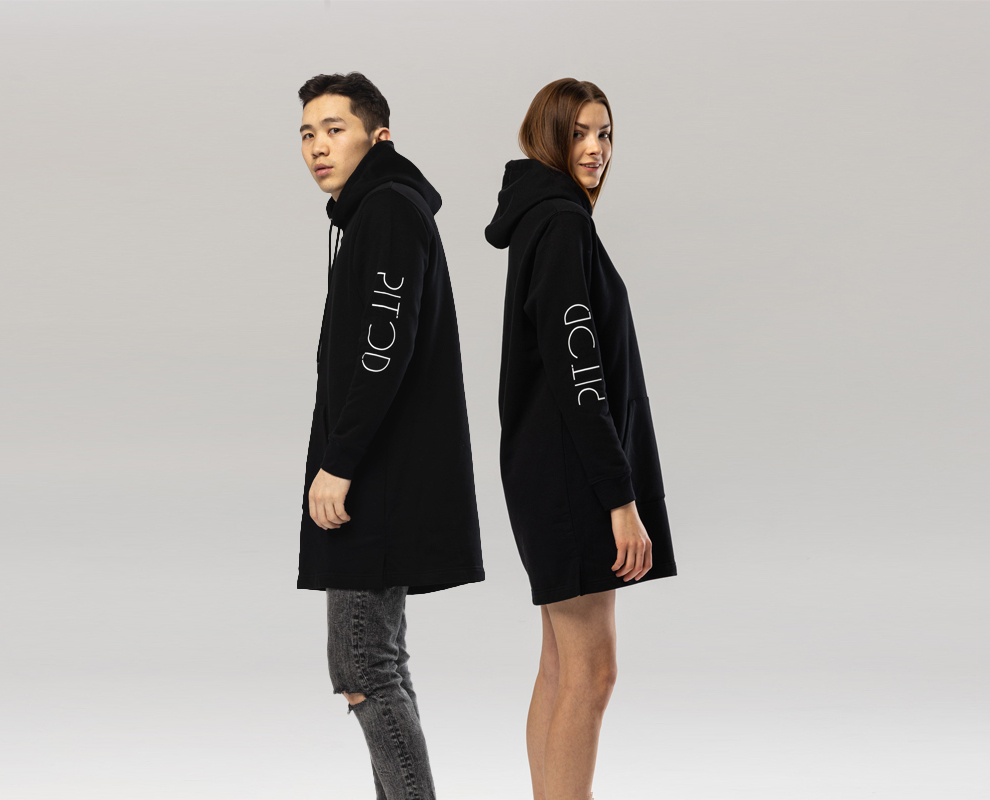 Pitod is an inclusive fashion brand which produces high-quality casual wardrobe staples, from graphic tees to hoodies, sweatshirts to joggers, which are timeless, versatile and made to last from organic and recycled materials.
They believe "the frame we are born in does not define who or what we are". That's why they produce genderless everyday clothing that is designed to be worn by anyone, regardless of their gender identity.
Their mission is to give back to the planet and empower the people that work on it.
Their items are produced in a single factory, Stanley Stella in Bangladesh, which was carefully selected for their high sustainable, fair trade and ethical standards as well as their use of only organic and/or recycled materials. The factory is audited yearly and is certified to pay employees at least a living wage.
Pitod are also 1% for the planet members.
Yarmouth Oilskins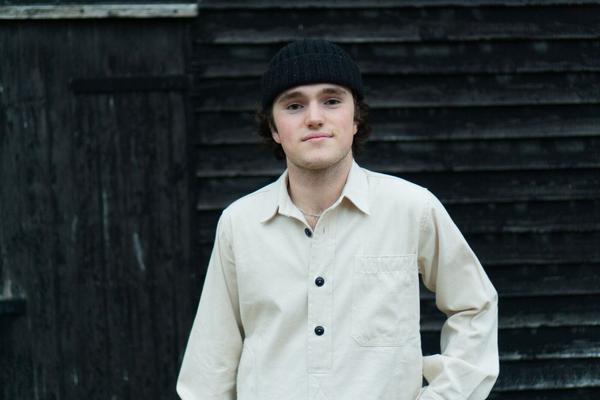 Having designed and manufactured quality workwear garments for over 100 years, Yarmouth Oilskins are the top of their game.
Imbued with history and tradition, they still craft their garments in their same factory using the original methods and many of their original patterns.
Their unique, coastal-style collection, originally made as practical workwear, remains true to their traditional designs while displaying a modernised 21st century edge.
Most of their fabrics are dyed and finished in the UK. Their UK based suppliers are conscious and transparent about their processes. Their team of 20 people are all paid living wage and are entitled to benefits.
The benefit of owning their own factory is that they are able to minimise waste by making small production runs, ensuring they never have more products than they can sell, reduce garments, or have sales to clear over produced stock. They also don't produce seasonal collections and feature permanent styles. They avoid plastic, and use recycled paper packaging .
Designed and crafted to be kept and treasured for life, their garments – much like their company – get better with age.
WAWWA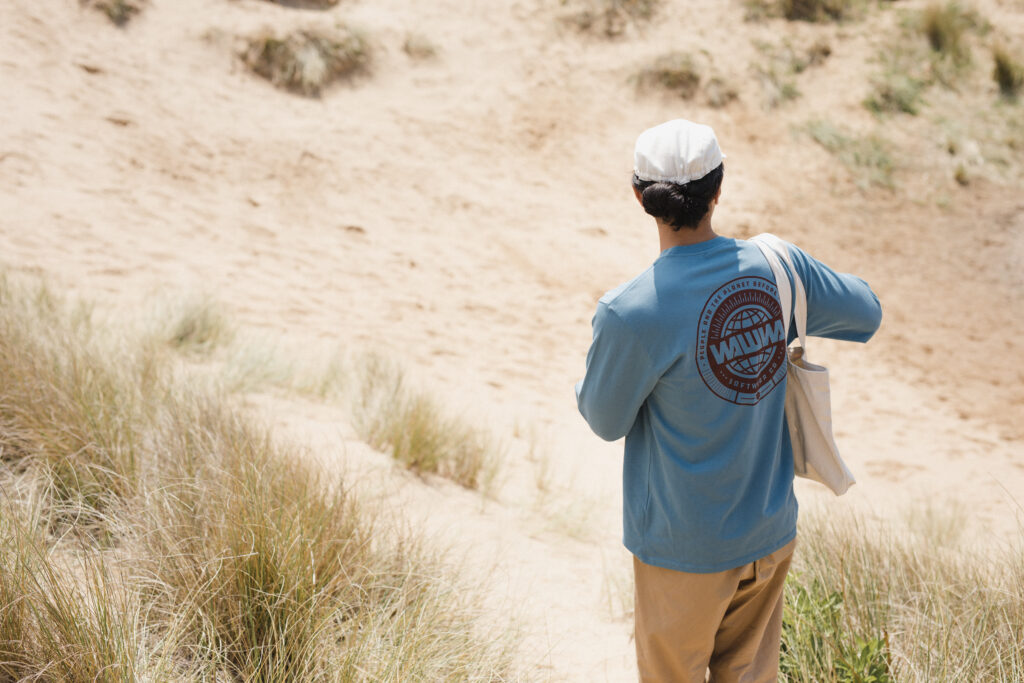 WAWWA is a contemporary unisex outerwear/streetwear/workwear brand with a hippie heart which marries practicality and comfort with a cool edge.
For urban living, outdoors adventuring or festival fun, their understated, hipster range is a go-to brand for great quality wardrobe essentials: t-shirts, sweatshirts, jackets, hoodies, across body bags, trousers and even the odd bucket hat. Their distinctive rust pull over jacket is definitely a personal favourite.
Around 95% of the materials they use are sustainably sourced: they use GOTS certified organic cotton, recycled yarn and recycled denim from old garments. Any plastic in their packaging is recyclable, and all their shipping bags and some of their garment bags are compostable.
Authentic in their goal to do good in the world, they also uphold the 1+1 commitment, where they donate socks and hats to homeless shelters and organisations across the UK.
Unhidden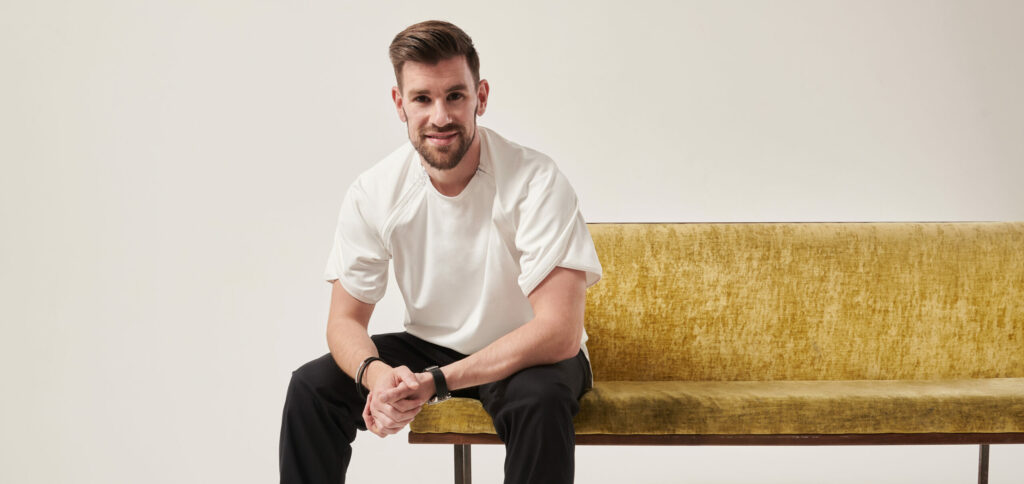 Unhidden is a stylish and adaptive fashion brand that embodies inclusivity. Their capsule collection of shirts and trousers is designed to be body inclusive, size inclusive and customisable for people with disabilities.
Unhidden leads by example in presenting a new, socially conscious and responsible direction for fashion. They uphold an ethical supply-chain, employing a B Corp certified factory in Bulgaria, which pays their highly skilled garment workers above the living wage, as well as benefits such as paid maternity leave, education, and healthcare.
Unhidden only uses deadstock fabrics and manufacturers committed to reducing waste. Their plastic-free packaging is all recyclable or compostable and sourced from certified UK based companies and their swing tickets are also plantable.
Vyom London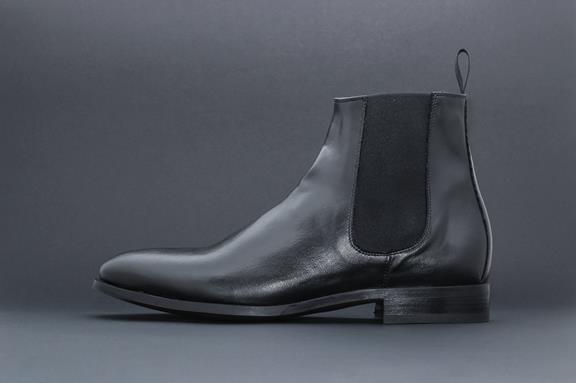 Stylish, long-lasting and great quality sustainable shoes are hard to come by… That's why we're recommending Vyom London.
This UK based brand offers timeless, classic dress-shoes with a modern twist. The coolest part? They are made from grapes – yep, you heard us!
Designed in England and manufactured in Italy in an artisanal factory that has been making shoes for generations, Vyom maintains the traditional luxury associated with leather shoes without any of the animal cruelty.
In collaboration with Italian wineries and VEGEA, they have developed a process to use wine waste to make their synthetic leathers. Supple, durable and breathable without toxic substances dangerous to humans, animals or the environment, Vyom combines traditional design with modern techniques for a chic, cruelty-free shoe.
Valentina Karellas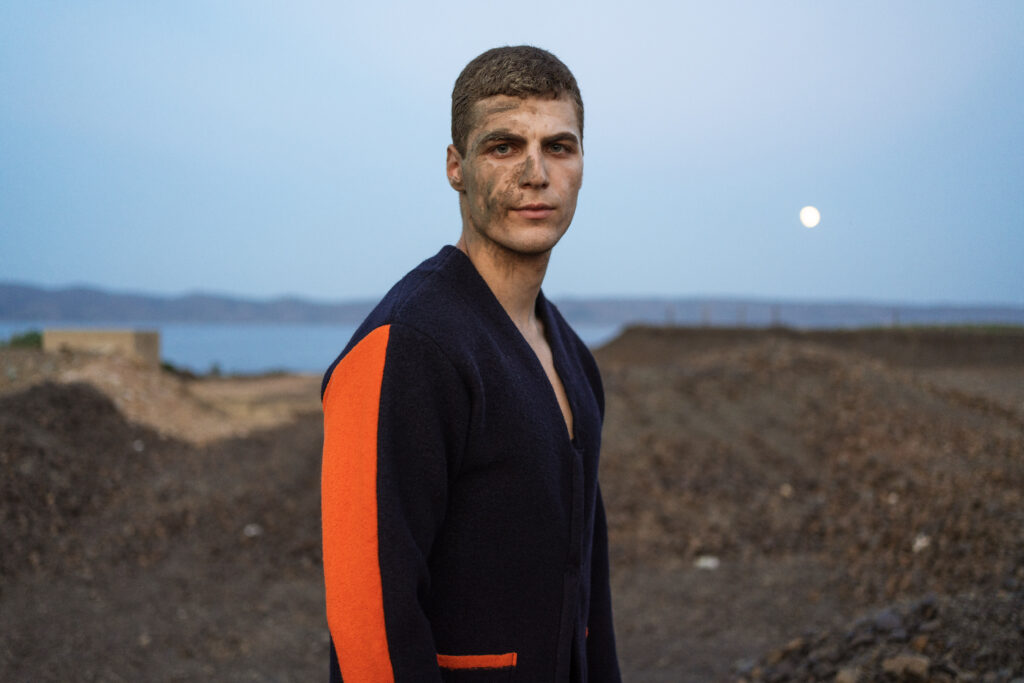 Valentina Karellas is, well, a designer called Valentina Karellas who creates bold statement knitwear using surplus yarn from the UK. She was recently voted in the list of Top 40 British Knitwear Designers by Make it British.
With originality at her brand's core, each of her abstract designs is a unique combination of threads. Chunky monochrome stripes abound, while veins of bright blue, burnt orange or canary yellow add a relief of colour. Delicate strings hang loose from the seams, creating a chicly dishevelled look.
Minimising waste is core to Valentina's business model when it comes to the design and manufacturing.
Every item is made to order – Karellas designs the clothes, you order it, and then it gets made.
Leticia Credidio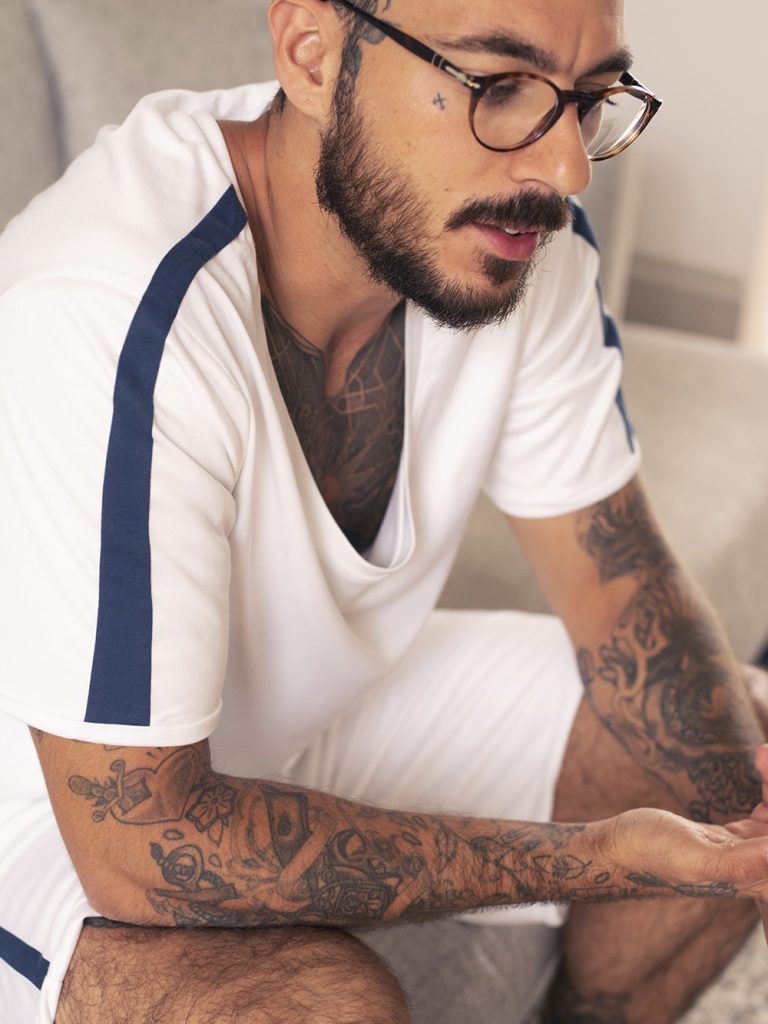 Leticia Credidio is a luxury sustainable sleepwear and loungewear brand made by an Italian-Japanese-Brazilian designer of the same name, who is based in super-trendy East London.
Credidio is heavily inspired by the natural world. Her Ocean collection is a homage to our beloved oceans and coral reefs, which features a unisex Seawater Sustainable T-shirt and Shorts set. This set can be worn as loungewear as well as sleepwear – although they're so comfortable you just might want to wear them all the time…
All of Credidio's garments are hand-crafted in Italy by a family-run atelier using organic (GOTS-certified) and sustainable fabrics.
This set is made with an innovative sustainable and certified seaweed fabric (SeaCell) produced and weaved in Germany. This unique fabric contains nutrients and has a healing effect, calming and moisturising our skin. Don't mind if we do. And for extra plus points, all the packaging is made from discarded fabrics from a recycling centre in London.
Pala Eyewear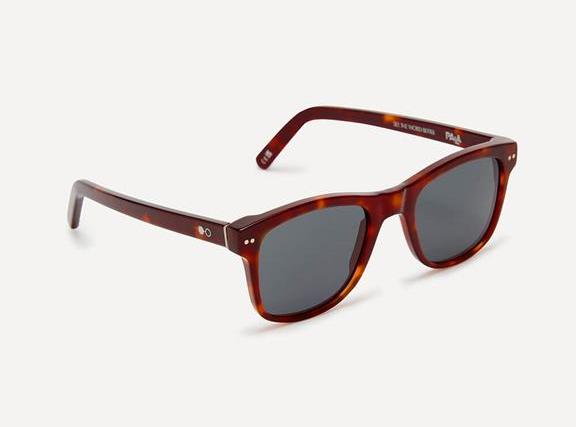 Pala Eyewear are changing the eyewear game with their sustainable and ethical sunglasses and spectacles.
Their designs are not only sleek, modern and stylish, they are made from eco-friendly materials such as biodegradable bio-acetate.
What's more, giving back is at the heart of the business. Pala Eyewear partner with eye-care programmes in Africa, working closely with international charity Vision Aid Overseas, giving thousands back their sight with prescription glasses.
The founder of Pala Eyewear, John Pritchard prioritises people and the planet before profits which is reflected throughout his brand.
The Driftwood Tales
Dreamed up somewhere in Bali and brought to life in Amsterdam, The Driftwood Tales is a Dutch brand that creates fine and sustainable apparel for the brave and adventurous souls who go wherever the current takes them. Their clothing is designed around the idea of living life to the fullest.
Their philosophy of appreciating life extends to their ideals of respecting the people who make our clothes and caring for the planet. Hence, they carefully select their manufacturers: Texwin Impex, Tirupur India – Raikjlaksmi Cotton Milss Calcutta, India – KG Denim, India – Homeworkers projects in Badun Bali.
They have visited all their manufacturers, once a year for those in India prior to COVID. and owner Tirzah Laan lives in Bali so works closely together with the suppliers there. He audits the Indonesian supplier himself and the Indian audits are done by GOTS as well as his own agent.
80% of their materials is organic GOTS certified cotton and the rest is deadstock. From India they source organic cotton and deadstock fabric and in Indonesia they source deadstock fabric and linen.Their packaging is made up of recycled plastic or deadstock fabric.
Ethical clothing brands for boys
My Little Green Wardrobe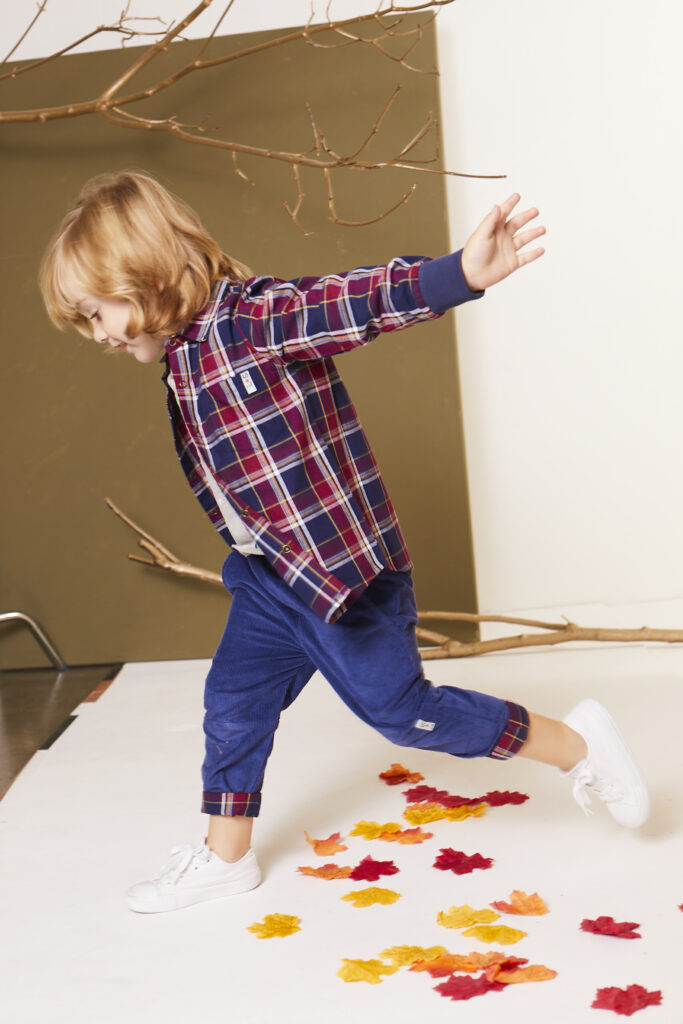 My Little Green Wardrobe (MLGW) is the brilliant new website that exclusively features ethical and sustainable children's clothing brands, all pre-vetted, to make it easy for parents to shop more consciously. Think of it as a one-stop shop where you can dress your little man from top-to-toe in good quality clothes.
Almost all of the clothes sold by My Little Green Wardrobe are made from 100% GOTS-certified organic cotton. Three of their brands are GOTS-certified: Müsli, Kite and Hunter & Boo, with others using a mix of sustainable materials. They only stock swimwear and outerwear made from recycled materials. Both GOTS-certified cotton and Sedex-approved factories ensure workers are paid fair wages.
Their brands implement a variety of eco-friendly practices: using renewable energy; low water usage; no harmful chemicals; being part of clothing recycle schemes; designing clothes to avoid excess fabric waste; using off-cuts of fabric; using post-consumer waste; designing clothes to last and with room to grow.
The majority of their brands also use compostable poly bags to wrap individual garments. Those that don't are made from recyclable plastic, which MLGW then recycles. For their own packaging, MLGW use 100% recyclable tissue paper, 100% recycled paper stickers, and 100% recycled/recyclable paper envelopes printed with water-based inks.
Main image: WAWWA Clothing