Valentina Karellas: What is it?
Valentina Karellas is, well, a lady called Valentina Karellas. She creates bold statement knitwear from surplus yarn, so each design is a unique combination of threads. She has been voted in the list of Top 40 British Knitwear Designers by Make it British.
Chunky monochrome stripes abound, while veins of bright blue, burnt orange or canary yellow add a relief of colour. Delicate strings hang loose from the seams, creating a chicly dishevelled look. 
Tube dresses are knitted in bold blocks of colour, while refined yet brightly coloured beanies and mittens offer bold yet minimalist way to wrap up warm.
Valentina Karellas' best-sellers: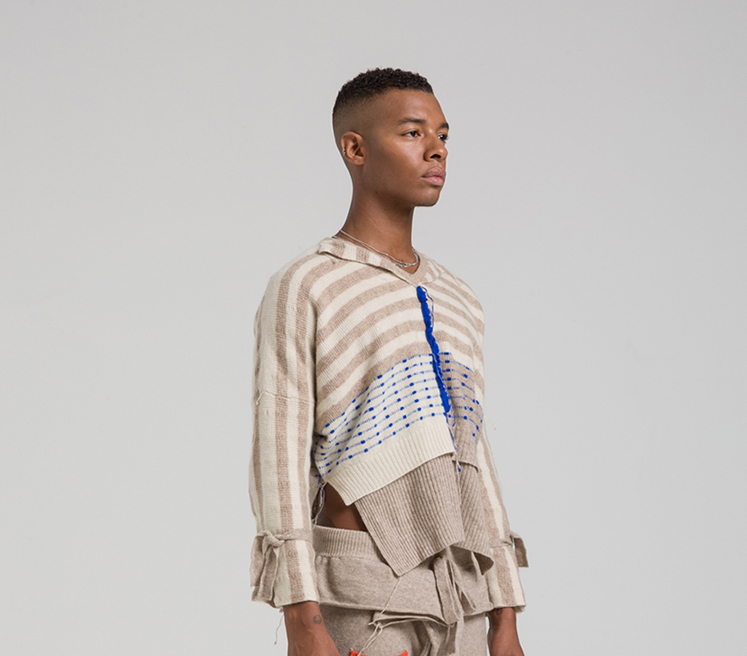 Walton Plus Cashmere Jumper
Unisex. Available in two colours.
£360.00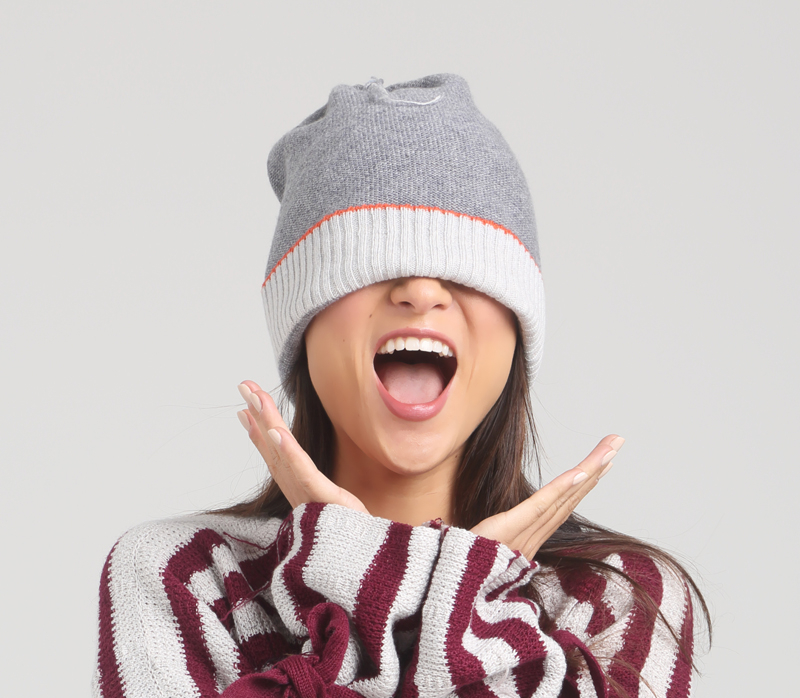 The Tilney Beanie
100% Cashmere. Unisex.
Available in two colours.
£55.00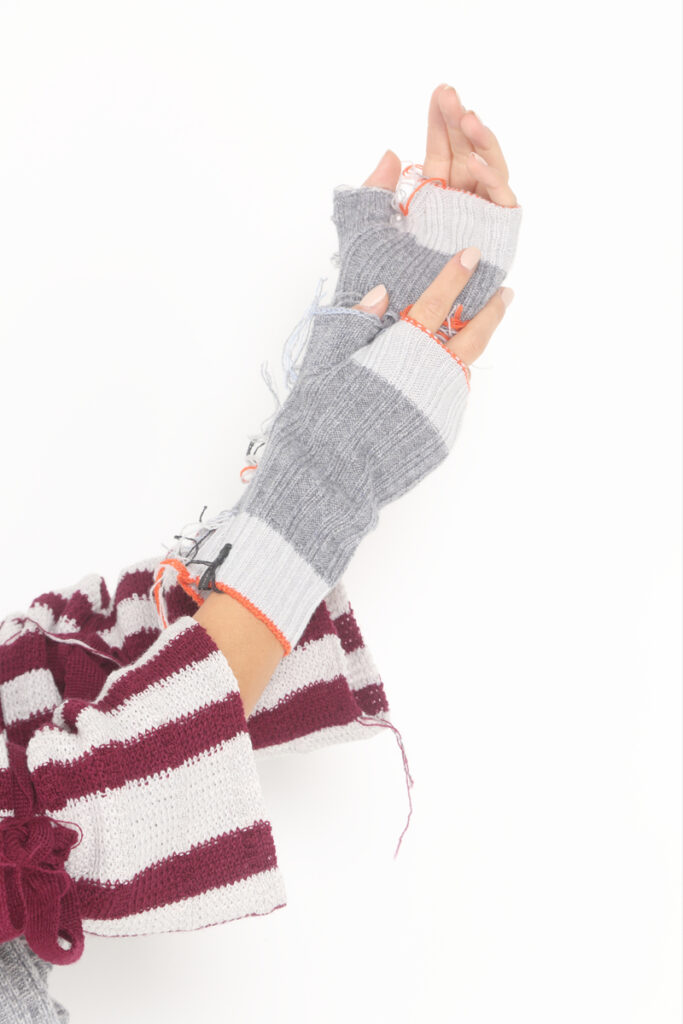 The Tilney Mittens
100% Cashmere. Unisex.
Available in two colours.
£60.00
Valentina Karellas: How sustainable is it?
Working out of a small studio in North West London, Valentina uses surplus yarn from UK factories to create her abstract designs, minimising waste when it comes to the design and manufacturing process.
Because large companies over-order materials and over-produce garments, excess yarn often goes to waste. By purchasing surplus yarns, Valentina is helping to reduce the amount of waste sent to landfill. Reusing what's already available also cuts out the need to produce new yarns.
Karellas' main yarn supplier is a family-run business in the Midlands that she visits often. She's also in constant contact with the Scottish spinners that produce her yarn with cashmere from Mongolian goat herders.
These goat farmers use sustainable herding and grazing practices, promote high standards of animal welfare, and work to protect the traditional nomadic way of life.
Valentina Karellas: Where can I buy it?
Every item is made to order – Karellas designs the clothes, you order it, and then it gets made, which also minimises waste.
Valentina also offers an incredibly creative visible mending service and runs workshops teaching you how to repair your clothes yourself.
Visit Valentina Karellas