Pantee: What is it?
When it comes to Pantee underwear, comfort is key: we're talking no underwires and no tight straps. 
Re-imagining the basics, they've created a versatile, neutral underwear range that offers comfort and support for those on-the-go days and nights.
Choose from their selection of thongs, boxers, bikini or high-waisted briefs and double-layered, underwire-free bras – all of which can be mixed and matched so you can find your perfect pairing.
Pantee's best-sellers: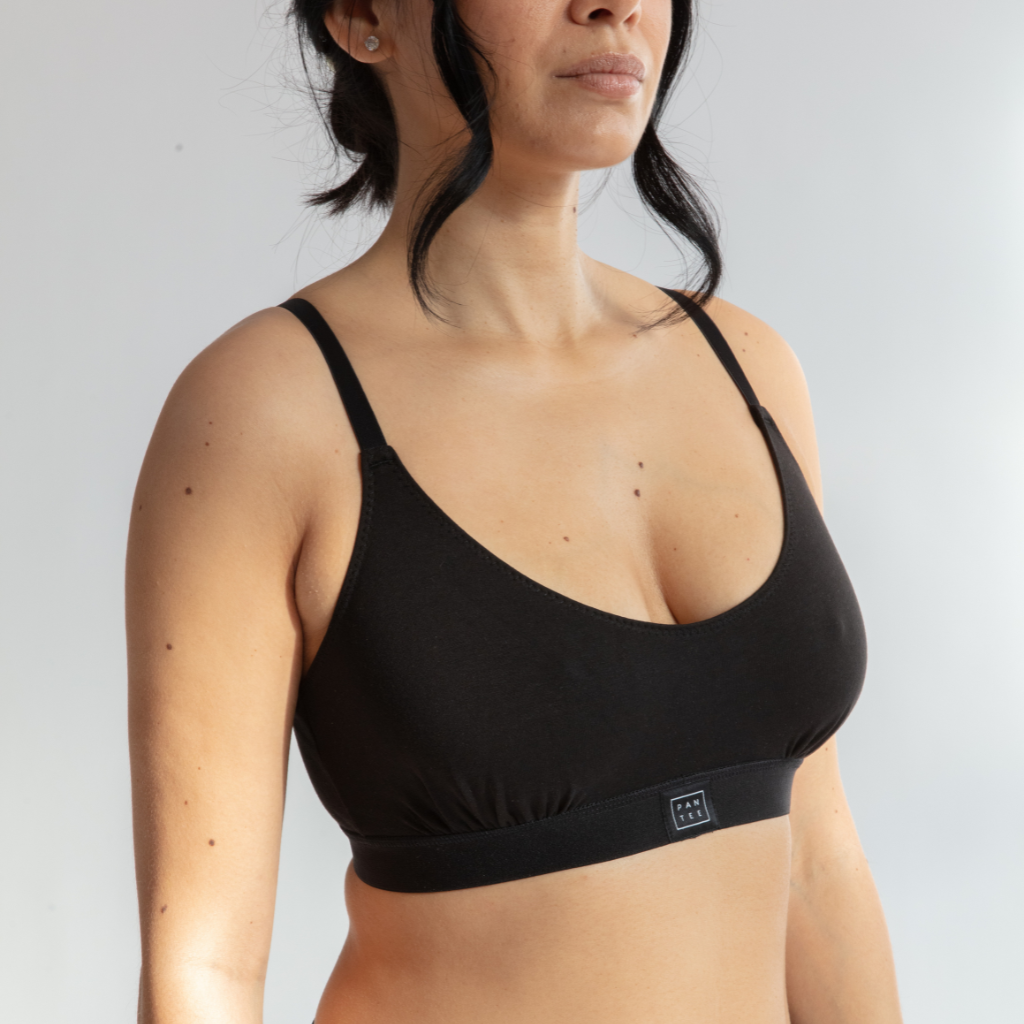 The Balconette
Available in more colours.
£38.00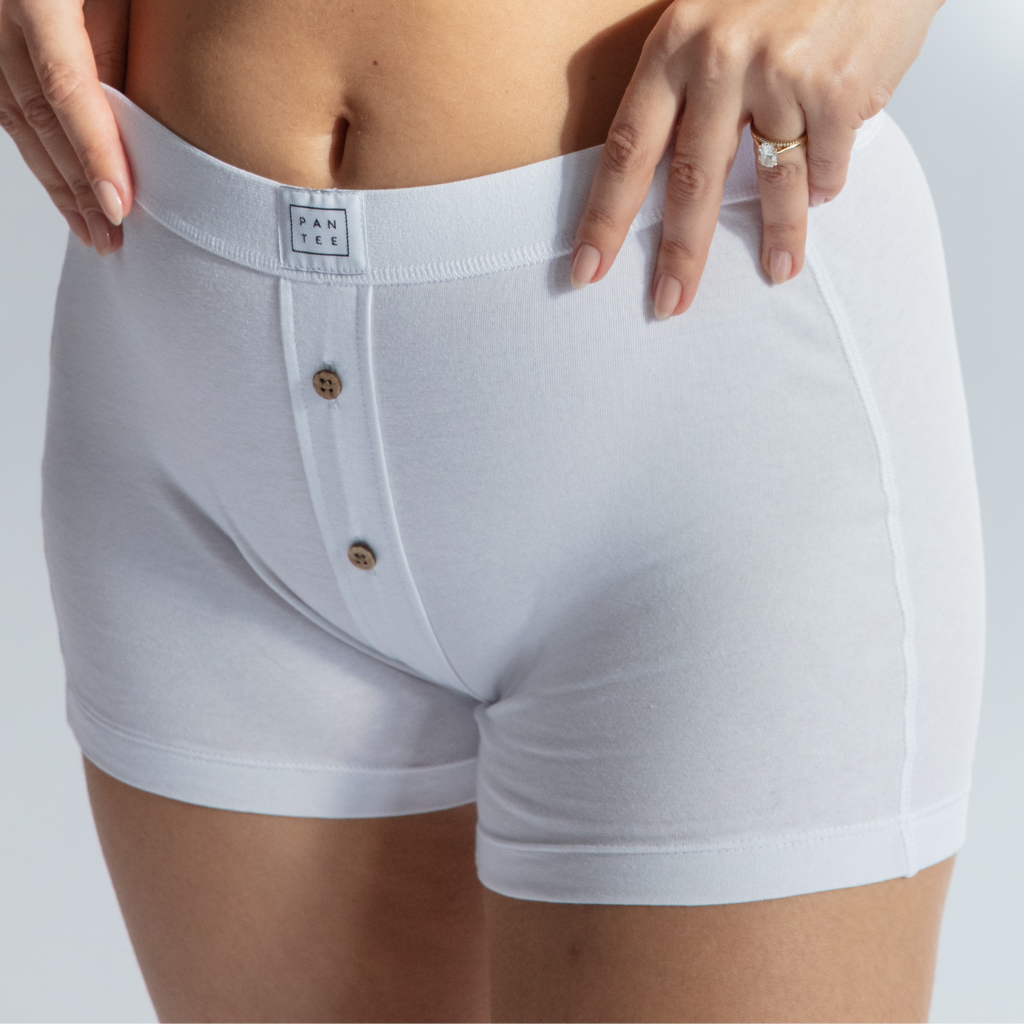 Boxer Briefs

Available in black, white and a range of Limited Edition colours.
£20.00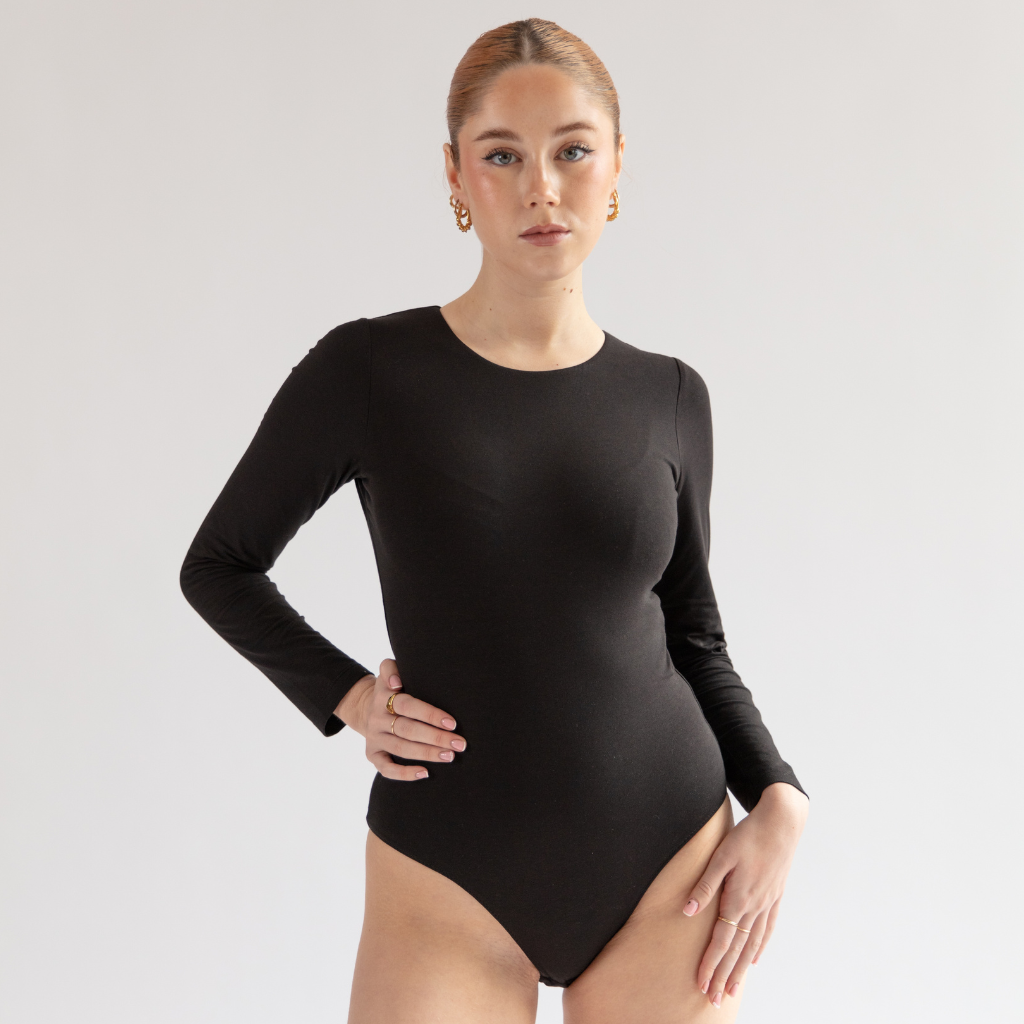 High-neck Bodysuit
Available in black and white.
£46.00
Pantee: How sustainable is it?
Pantee is tackling clothing waste head on.
Did you know it takes 2,700 litres of water to produce just one cotton t-shirt, and over 2-billion are produced each year – yet, due to overproduction, 30% of garments are never even sold? The founders of Pantee did, hence its entry into the world of sustainable underwear. 
Since launching in November 2021, they have upcycled over 1,500kg of deadstock t-shirts and fabrics into bras and knickers.
Their garments are cut and sewn in a small-scale sample room in Bangladesh. They maintain a personable relationship with its owner. Their workers are guaranteed safe working conditions, paid above average living wage, paid maternity leave and earn bi-yearly bonuses. 
Roughly 85% of their materials are sustainably sourced deadstock. They use 95% cotton with 5% elastane (to provide the stretch needed for underwear).
They source the elastics and trims on their underwear sets from a local stock market in Bangladesh, making sure to buy the exact amount of trims and elastics needed to avoid producing their own deadstock. 
Their packaging is 100% recycled and recyclable. 
Pantee is also a 1% For The Planet member, which means it has committed to giving one per cent of gross annual sales to certified non-profit organisations, and have planted over 400 trees with One Tree Planted.
Inclusivity and diversity are core ideals to the Pantee brand. Many brands trial just one size when fitting samples, often a Size Small. Pantee fit ALL of their sizes, even fitting two women per size, to ensure they are representing all women. And, they don't just fit on different sizes but on different ages, too. 
They also scout women from their community to model in their shoots, wanting to represent real women of all ages, shapes and sizes. 
Co-founder Katie McCourt says: "Pantee, at the core, is a celebration of women getting comfortable with who they are, and so we'll do all we can every step of the way to help that happen!" 
Pantee: Where can I buy it?
Via their website: pantee.co.uk 
Visit Pantee