Rapanui: What is it?
Named after Rapa Nui, also known as Easter Island, Rapanui is a brand for adventurers.
It sells water-repellent jackets, basics like organic cotton t-shirts and hoodies, and your essentials like pants and socks in an array of bold and colourful designs. Kate Moss and Vivienne Westwood have been photographed wearing its tops; comedian Ricky Gervais posted the "End Trophy Hunting Now" slogan tee on Instagram; and adventurer Ranulph Fiennes took one of its hoodies to Antarctica.
It's the antithesis of fast fashion, yet can deliver you a £19 t-shirt with a bespoke design within 24 hours of your order.
"Sustainability cannot be a luxury. It has to be for everyone," insists co-founder Mart Drake-Knight.
Rapanui's best-sellers: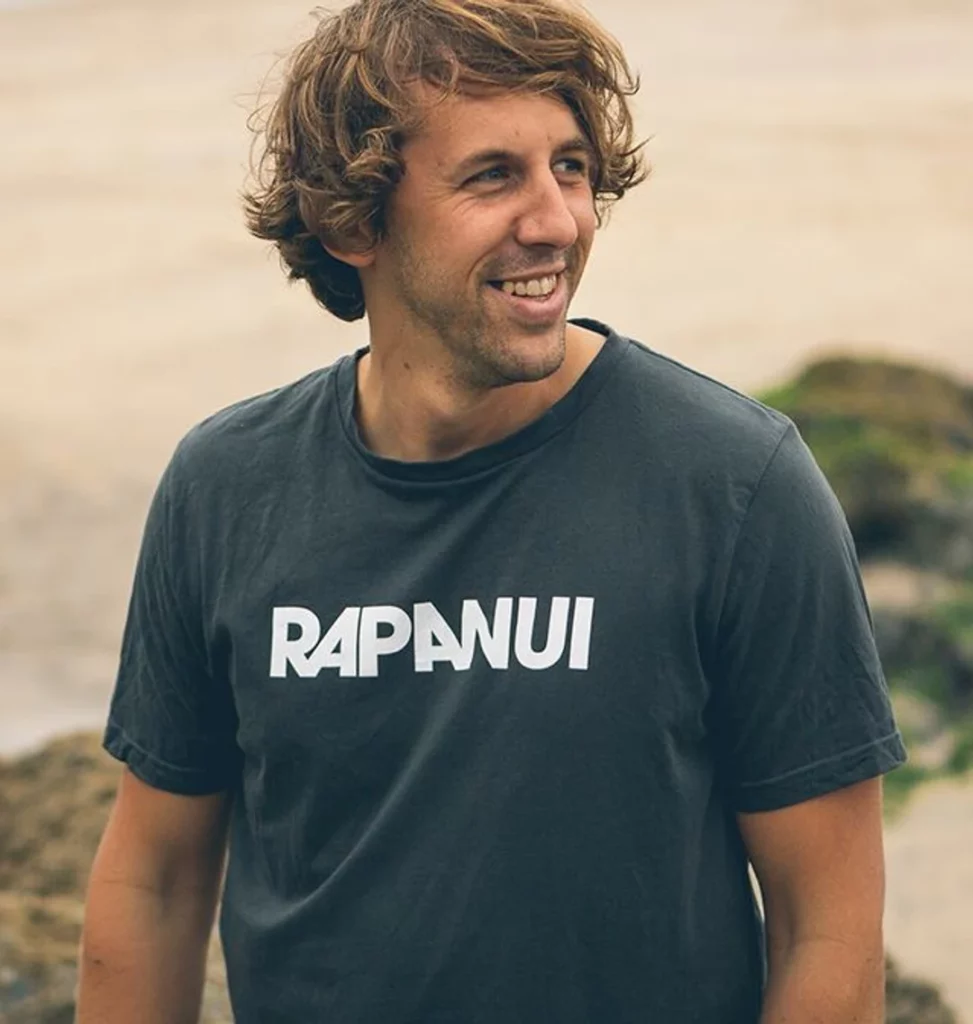 Rapanui Logo T-shirt
Organic cotton. Available in three colours.
£20.00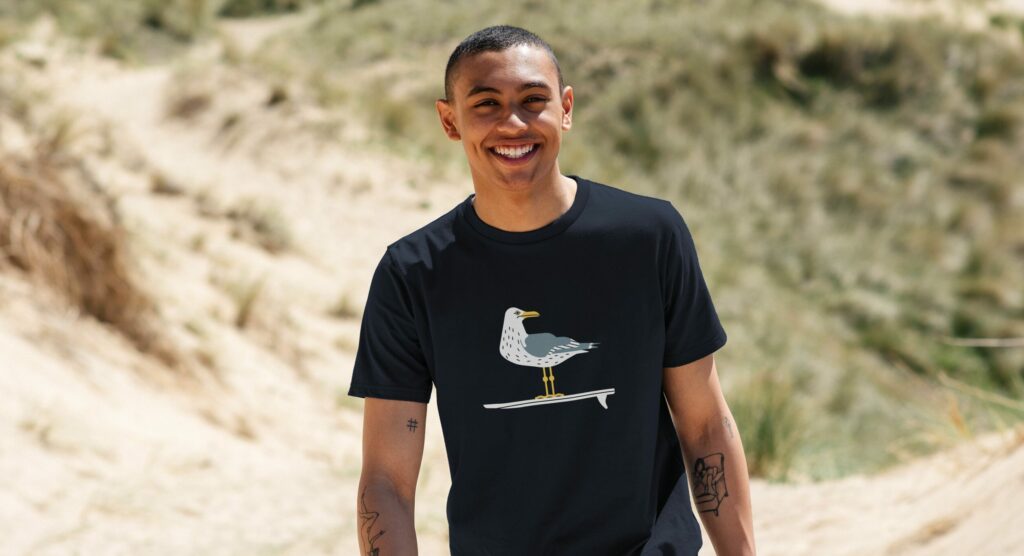 Men's Seagull T-shirt
Organic cotton navy t-shirt.
£20.00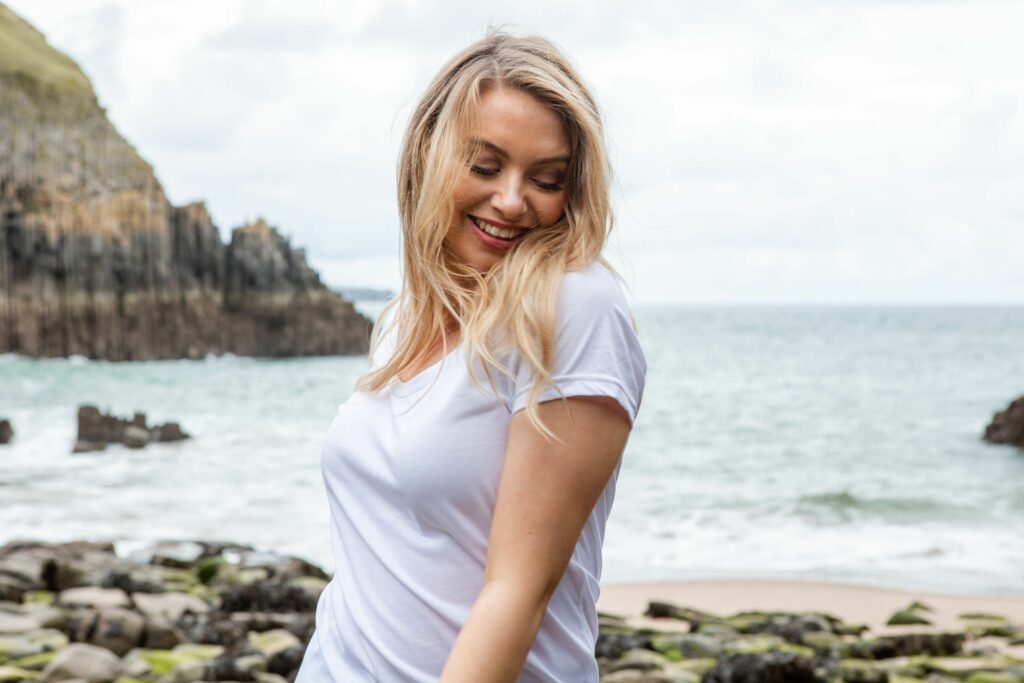 Women's White Top
Organic cotton. Available in different colours.
£15.00
Rapanui: How sustainable is it?
Rapanui's whole raison d'etre is to eradicate waste from the fashion industry. For more than a decade, Mart and his brother Rob have been solving our fast-fashion problems.
Their factory is powered by renewable energy. They use non-toxic inks and recover 97% of the water used to dye products. They've even almost completely removed single-use plastic from their supply chain.
Every organic cotton product is designed to send back for remanufacturing, made easy by free postage and a £5 credit to go towards their next purchase.
Even the unusable fibres are mixed with water and used to make paper notebooks, stickers and packaging that's printed with soy sauce. On the social side, the company works closely with a FairTrade factory in India.
Youth unemployment is also a big issue on the Isle of Wight – home to their HQ and factory – so all employees have access to an employee-ownership scheme and a clear path for progression.
Lots of fashion brands talk about the 'circular economy', Rapanui actually do it. They're now sharing the technology they've created with other startups, charities and businesses. It's basically a springboard for tomorrow's brands, enabling them to achieve in 10 minutes what took Rapanui 10 years to build.
Rapanui: Where can I buy it?
Head over to their website. A word of warning though: once you buy their pants, you'll never look back.
Visit Rapanui