Wellicious: What is it?
Wellicious is a circular, Cradle to Cradle Certified® brand specialising in stylish and sustainable yoga fashion.
The Wellicious story begins in London in 2007 when founder, Heike, a self-proclaimed sustainability warrior and mother of three, aspired to combine her love of yoga with the philosophy that style should not come at the expense of our planet.
As such, Wellicious is a yoga enthusiast's dream. If you're after a chic new yoga outfit that'll look, feel and perform fantastic, Wellicious is the brand to be looking at.
Their flattering modern, minimalist designs are crafted with care. Their attention to detail means your sports bras, leggings and tank tops will hold their shape, wear-after-wear, season-after-season.
Inspired by the ocean, their gorgeous new eco-premium yoga collection features classic designs in an array of complimentary blues for you to mix and match.
Made from ethically sourced lightweight yet strong silhouette-smoothing fabrics that are gentle on the skin, their garments let you move freely and with confidence through every pose.
Wellicious' best-sellers: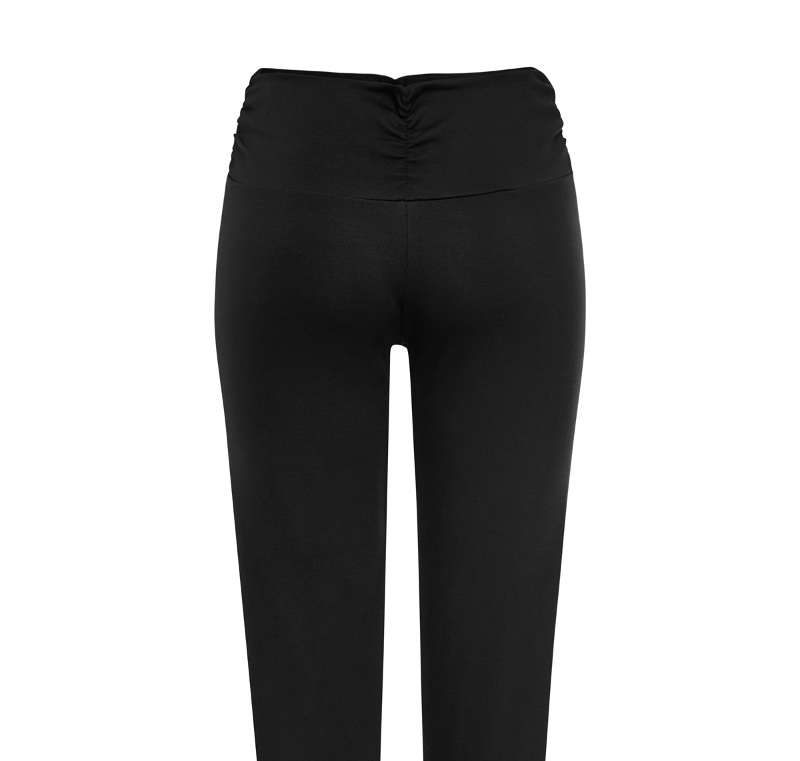 Best Yoga Pants
Opaque, Caviar Black.
£129.00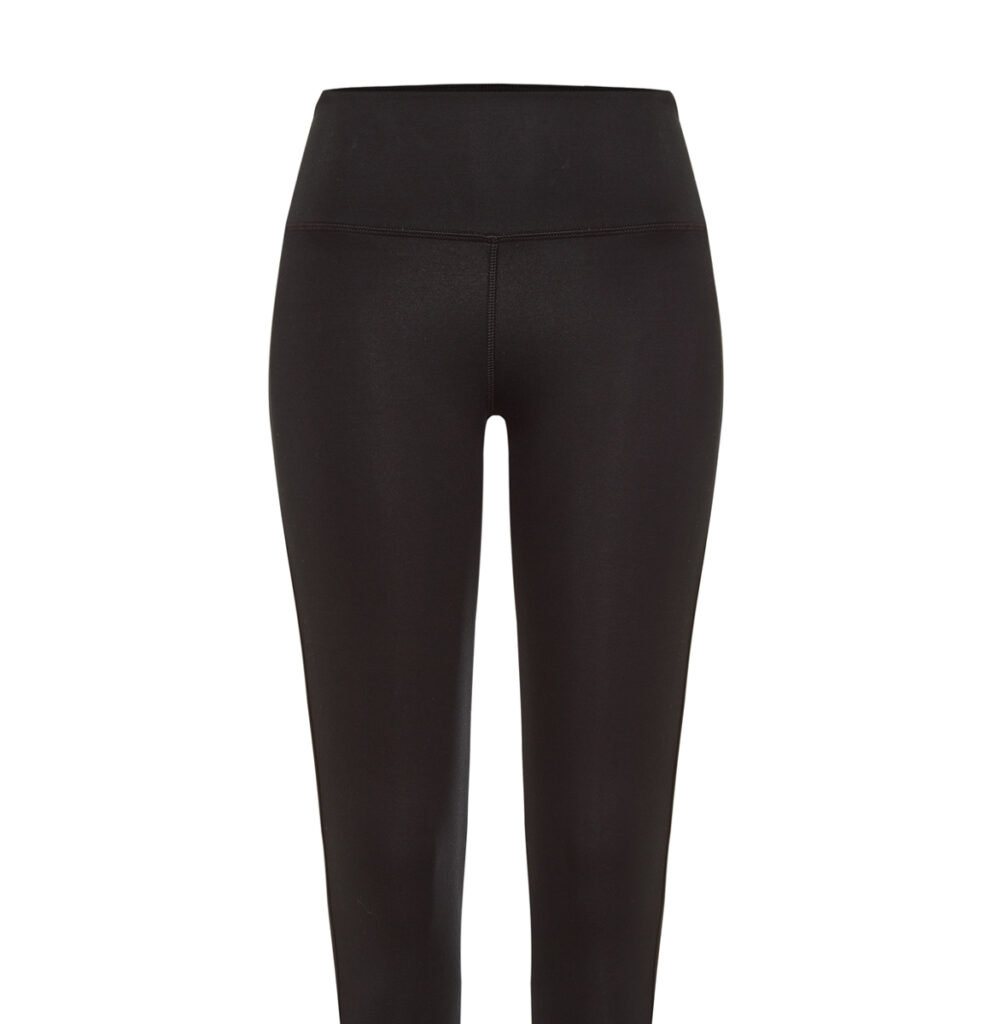 Easy Pocket Leggings
Caviar Black.
£119.00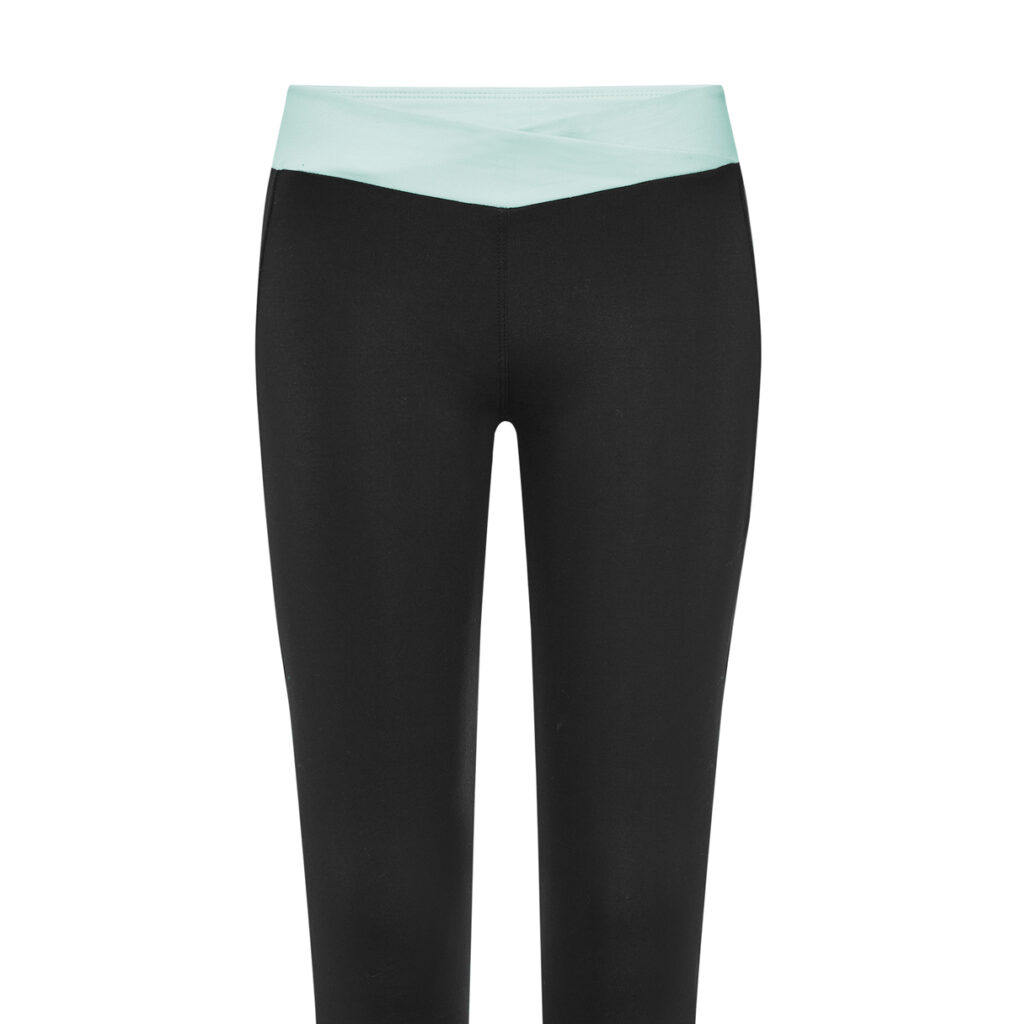 7/8 Dynamic Leggings
Caviar Black/Sea Green.
£109.00
Wellicious: How sustainable is it?
They say: "The fashion industry can be a dirty bastard! We put sustainable thinking at the centre of everything."
Wellicious source 100% sustainable materials, including GOTS Certified Organic Cotton from Peru. For ease of movement, GOTS certified organic cotton is blended with elastane to give the natural fibres more stretch. Their latest sustainable yoga collection uses an innovative biodegradable elastane from Germany. The elastane breaks down without releasing harmful substances in the environment and is verified and tested by Hohenstein, having received a "Environmental Compatibility" certificate. It is the only elastane worldwide rated from Hohenstein as non-ecotoxic.
They also only use Cradle to Cradle Certified® colour pigments which are skin-friendly and safe for water and soil. Their garments are Cradle to Cradle Certified®, having been awarded with a Gold Certification overall and a Platinum award for material health, meaning no trace of microplastics are left behind in the ocean or ground.
Ensuring a transparent system is upheld at every stage of production, all of their yarns, fabrics, and supply chain, from suppliers to production facilities, are also Cradle to Cradle Certified®.
Cradle to Cradle certification demands:

Material health:
Ensuring materials are safe for humans and the environment.

Product circularity:
Enabling a circular economy through regenerative products and process design.

Clean air & Climate Protection:
Protecting clean air, promoting renewable energy, and reducing harmful emissions.

Water & Soil Stewardship:
Safeguarding clean water and healthy soils.

Social Fairness:
Respecting human rights and contributing to a fair and equitable society.
The company is based in London and Germany. Their factories are located in Austria, Germany, Switzerland and Bulgaria and they have visited each in person.
They use recyclable and sustainable packaging.
Amazingly, Wellicious offers you 10% off your next purchase when you send your well worn Wellicious clothes back to them for composting.
Wellicious: Where can I buy it?
Online via their website: wellicious.co.uk
Also available on thewearness.com
Visit Wellicious