Pipers Farm: Who are they?
Pipers Farm are widely recognised for their delicious meats and artisan produce – and have won a whole host of accolades to prove it, from Great Taste Awards to their Food Made Good accreditation.
Based in Devon, the 50-acre family farm works in harmony with nature and over 40 other small-scale family farms in the surrounding areas.
One roast chicken from here will not only easily serve a family of four, but you'll also have enough left over for a curry and to use the carcass to create a tasty soup or stock. And tasty is the word, because these properly free-range chicken have a depth of flavour you'll have forgotten they can have. This is something you'll find across the board with everything the Pipers Farm has to offer.
Meat ranges from free-range chicken to mutton, but you can also buy offal, meat fat and 'weird bits' – carcasses, ears and bones for making delicious, nourishing stocks that will beat any stock cube hands down.
In the pantry, there are British-grown chickpeas and other pulses, handmade pies, homeware (we've got our eyes on the housemade charcoal tallow soap) and even a pet shop, so furry friends can eat seriously good food too. You name it, you can buy it, safe in the knowledge that it's of the highest quality.
Popular on Pipers Farm: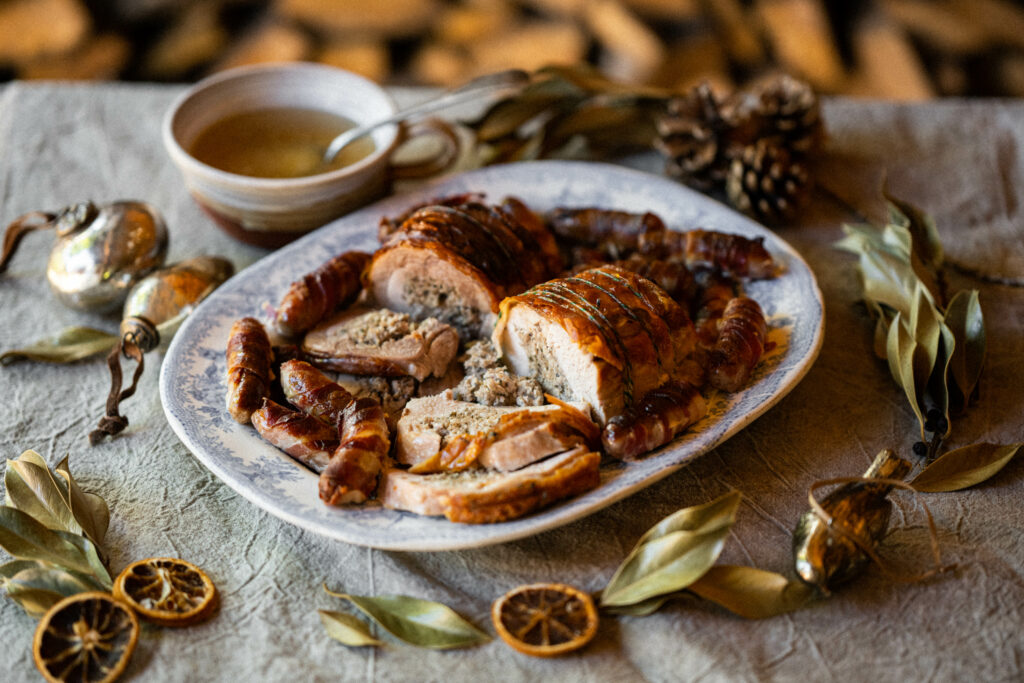 The Christmas Collection
Shop festive meats, cheeses, handmade gifts and hampers.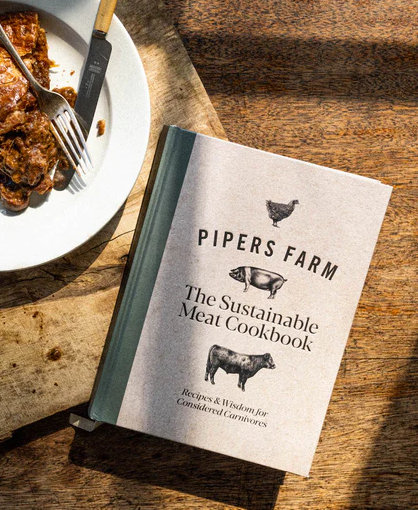 The Sustainable Meat Cookbook
£25.00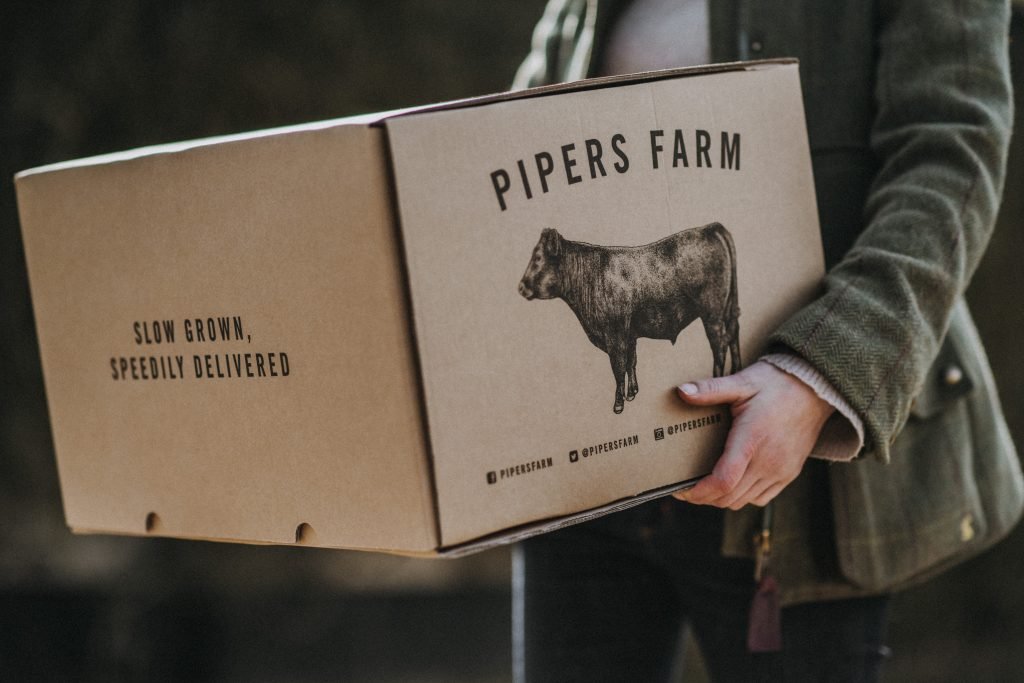 Grass-fed Meat Boxes
Your favourite cuts of award-winning grass-fed meat at a discounted price.
Pipers Farm: How sustainable are they?
Pipers Farm sells produce from a collective of over 40 small, family-run farms in the South West, which all have a super-sustainable approach to farming and exceptional animal welfare at their core.
This means slow-growing breeds and 100% grass-fed cattle. The pastures are filled with grasses and herbs to nourish the animal, while red and white clover draws nitrogen from the air to nourish the soil. This is terroir at its finest.
Pipers Farm: Where can I buy it?
Head to their website and you can pretty much order anything, all of which is produced to Pipers' extremely high standards. 
Visit Pipers Farm