French-born Londoner Isabelle Legeron is something of a wine legend. Her book, Natural Wine, is a global success and translated into eight languages, so far. Not only was Legeron the first French woman to become a Master of Wine – and is currently one of only 394 in the world – but upon receiving her certificate she refused to work with conventional wine makers, deciding instead to pioneer the natural raw wine movement.
Just over 10 ten years ago, Legeron ignored everyone who told her that decision was career suicide and embraced the role of "That Crazy French Woman", starring in a wine TV show of the same name. A decade later, she has proved everyone wrong and the RAW Wine movement is being taken very seriously, indeed.
The annual RAW Wine Fair, which Legeron founded in London in 2012, now showcases 150 producers, is attended by thousands of visitors from all over the world, has spawned offshoots in Berlin, New York, LA and Montreal.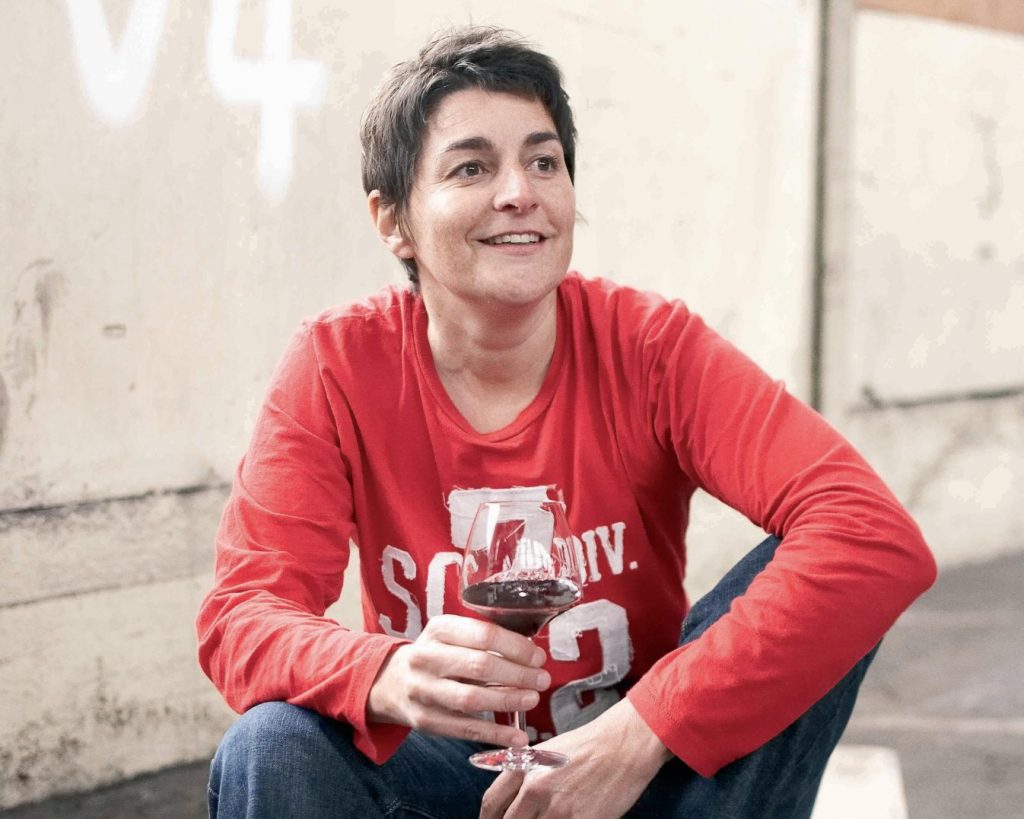 RAW Wine
So, what exactly is RAW Wine? Well, officially it's completely natural wines that have absolutely no additives. But the RAW Wine Fairs also champion organic, biodynamic and low-intervention producers.
Natural wines offer a completely different drinking experience to the heavily manipulated wines most of us drink, most commonly described as being 'alive'. The flavours and aromas are usually more pronounced and no two bottles will be exactly the same.
Even in the EU, winemakers can adjust flavour with a toy chest of 70 additives, and the only ones that needed to be added to the label are allergens – egg, milk or sulphites
Natural wines are rising in popularity as consumers become more aware of the realities of toxic mass-produced wine. Did you know that even in the European Union winemakers are allowed to adjust the flavour with a toy chest of around 70 additives introduced to the fermentation process? And none of these are required to be listed on the label unless they're one of three official allergens – egg, milk or sulphites. Yep, really.
Isabelle Legeron fills us on exactly what raw wine is, and why drinking it means we're saving the planet one bottle at a time…
First things first, why is raw wine more expensive?
In Europe, we're so used to paying nothing for food and drink. It's too cheap because it's subsidised, produced in vast quantities and hardly contains any of the ingredients it's supposed to. We need to step out of this crazy thinking. My job is to educate people about these winemakers' extraordinary quality of work. They manually tend each vine and harvest the grapes, plus carefully craft wine without any additives. So, they're producing pure grape juice. They are more than winemakers, they are guardians of biodiversity on the land they work.
We can't start from the premise wine should be cheap. We need to make people understand the true value of what they're buying when they're spending £15 or more on a bottle of wine.
You talk about the bastardisation of the word 'natural' by bigger brands. What do you mean by this?
Natural is not a protected term, it doesn't officially mean anything. It's a code for us to differentiate the wines we produce, drink and sell. But this means it's a code that can also be misused by winemakers looking to make profits.
'Low intervention' is especially becoming very fashionable and popular. Some people buy wine because it looks cloudy and seems more natural – but this can be a marketing ploy.
How do we know which wines we should be drinking?
Transparency in labelling would really help, so people know what they're really drinking. At the RAW Wine Fair we declare the amount of sulphites in every bottle. If we can push for transparency of ingredients and residues then the term "natural" becomes redundant. That would be a fantastic place to be. People only need this word because there's no legal requirement to list ingredients on bottles – and companies take advantage of this.
What are the health benefits of raw wine?
Easily 90% of wines I drink at home are completely natural; the level of sulphites is a maximum of 30-40ppm (parts per million). Any more than that and my nose tingles. I recently helped a friend to taste 100 conventional Rieslings for a project and my mouth was covered in ulcers.
How much closer are you to achieving your dream of creating your own wine from your own grapes?
I give myself five years. I'm looking all over the world, and currently considering Greece. I won't be doing it to make a living, I'll always run the fairs. This is a way for me to go back to my roots. I was brought up on a farm and we or our neighbours reared and grew every piece of food we ate – animals, cereals, everything. That level of sustainability, of really knowing what I am putting into my body, is something I really aspire to.
RAW Wine Fair
This year's London RAW wine fair was cancelled due to COVID19, but you can keep up with the latest new here.