These are not only the best vegan restaurants in London, they are restaurants that only serve vegan food – and also some of the most nutritious and healthiest, too.
They offer deep-fried street food-style goodness, and also fine dining from Michelin-starred trained chefs, too. Enjoy!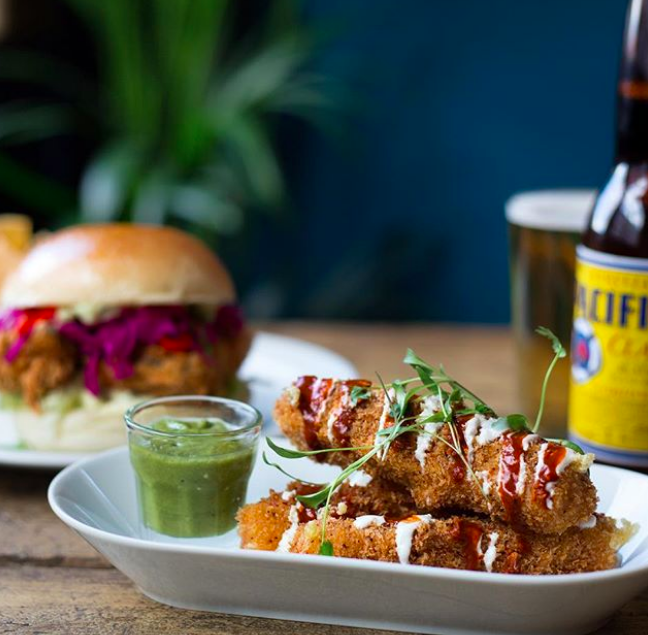 Best vegan restaurants in London: The Spread Eagle
224 Homerton High Street London E9 6AS
Vibe: Stylish gastro-pub
Closest Tube station: Homerton
The Spread Eagle is first and foremost a brilliant pub. It's now probably the most famous vegan pub in London. It prides itself on its music selection.
The staff are friendly. They allow dogs and kids (until 9pm).
Some brewers add finings to clarify the beer (to remove excess protein and yeast). Finings can be animal-derived, such as isinglass (made from swim bladders of fish) and gelatin (collagen from animals).
The Spread Eagle has rotating cask ales that are specially brewed without any finings, making them not only vegan but also much more natural. On top of cult beers, they also offer organic, natural and sustainable wines.
The Spread Eagle is creative with its decor and its colourful, filling and flavoursome Mexican street food.
The tacos, nachos and burritos from Club Mexicana are well worth visiting for. Don't let words like "mustard mayo" or "ice-cream" fool you, their food menu is totally vegan. And totally delicious.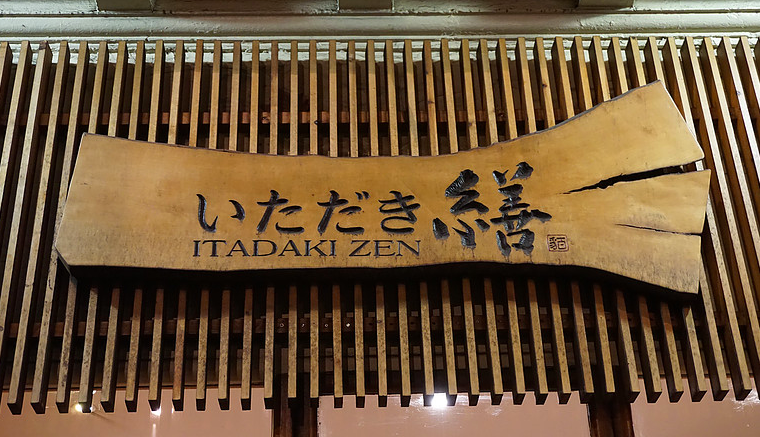 Best vegan restaurants in London: Itadaki-zen
139 King's Cross Road London WC1X 9BJ
Vibe: Nourishing
Closest Tube station: Kings Cross
Vegan and organic Japanese restaurant Itadaki-zen cuisine is based on the healing qualities of plants and food.
Itadaki means 'to take the food life' and Zen means 'to fix, to mend'. Their sushi, tempura, noodles and soups are vegan and organic. The medicinal value of plants has long been appreciated in Far Eastern tradition.
The belief is that what you eat not only affects your day-to-day health but also helps to determine the quality of your life.
At Itadaki-zen, they believe that food is closely related to human consciousness as well as the body. You can learn more about the food and agriculture of Japanese cuisine at the free workshops held at the restaurant. Plus, look out for live music nights.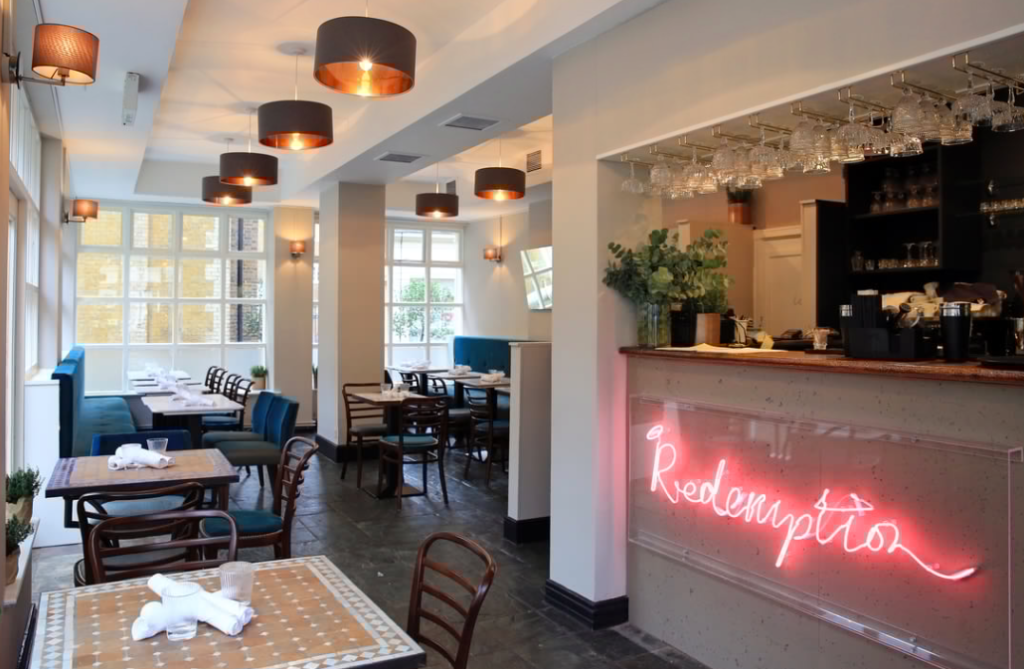 Best vegan restaurants in London: Redemption
Shoreditch: 320 Old Street EC1V 9DR
Notting Hill: 6 Chepstow Road ​ London W2 5BH
Covent Garden: 2 Neal's Yard ​WC2H 9AT
Vibe: Trendy and healthy
Redemption is the kind of local restaurant you wish every high street had. It's easy eating, fairly friendly on the wallet – a great place to lunch, brunch or have (non-alcoholic) cocktails with mates.
From smoothie power bowls and buckwheat pancakes to pulled barbecue jack, there's something deliciously tempting for every time of day. A stand out dish is the 'Buff burger' – a shitake mushroom, black bean and ruby beet burger. It is served in an oat bun with tomato, lettuce, caramelised red onion marmalade and alongside turmeric superslaw and sweet potato chunky fries.
The motto behind Redemption is "spoil yourself, without spoiling yourself". They say that once you're comfortably seated and have a menu in hand, you can't make a bad decision for yourself or the planet.
The team are redefining the word 'treat' and all dishes are vegan, gluten-free and low in sugar (no refined sugars, thank you).
Redemption is leading the way for those who need redeeming as well as those for who much of this is a way of life.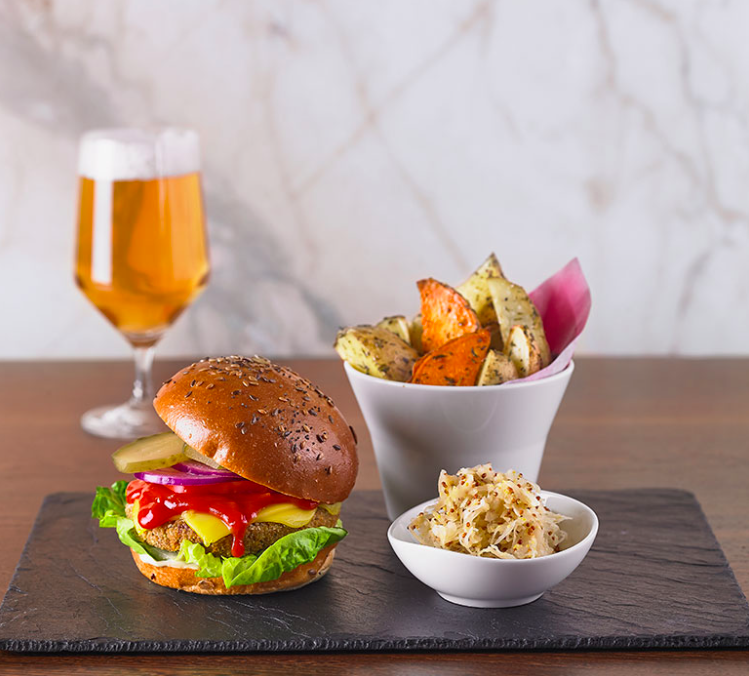 Best vegan restaurants in London: Wulf & Lamb
243 Pavilion Road Chelsea SW1X 0BP
Vibe: very casual and kinda posh vegan 'caff'
Closest station: Sloane Square
First things first, there's only table-service for food, not drinks. Armed with that knowledge, you can't start the day off badly with the the full Wulf & Lamb breakfast (potato layer cake with borlotti bean ragoût, scrambled ackee, lemon spinach and sautéed peppers with toasted sourdough).
You could also opt for the fluffy American pancakes, stacked and served with maple syrup, mixed berries and vanilla cashew cream.
This plant-based menu is good for the planet, good for animals and surprisingly good for your health. Chilli "non" carne with cashew sour cream, seitan burgers, green coconut curries and texture-filled salads make up the lunch and dinner menus.
Make sure you save room for dessert – the Tiramasu is not to be skipped. It is made from raw almond cream on a chocolate and nut base, topped with coffee meringue and a decadent brandy and vanilla cashew cream. Head chef Franco Casolin, previously worked at the renowned Vanilla Black.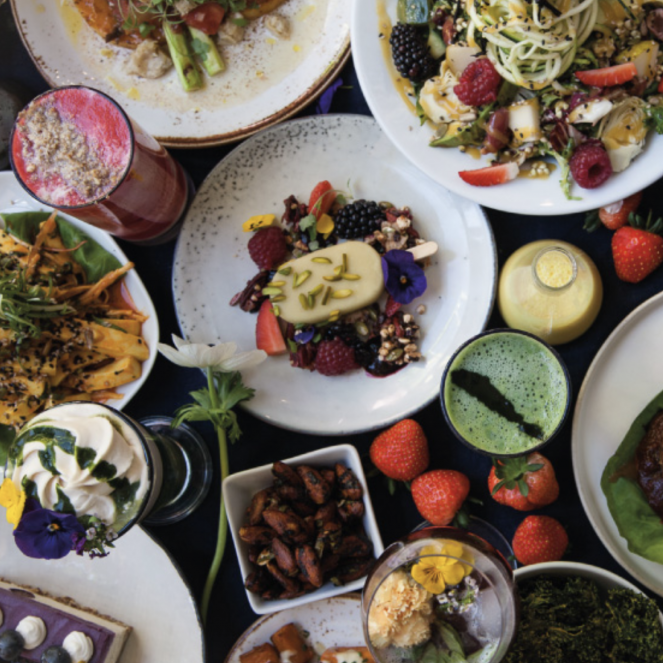 Best vegan restaurants in London: Wild Food Café
269 – 270 Upper Street Islington N1 2UQ
Vibe: Good for the soul
Closest Tube: Highbury & Islington / Angel
You would be forgiven for walking into this very stylish restaurant on Upper Street, and not thinking of it as much more than a very stylish restaurant on Upper Street.
It serves delicious comfort food like pizzas, wild Thai curry and buffalo cauli wings. But it offers so much more. Founders Joel and Aiste Gazar are dedicated to wellbeing.
They have studied Ayurveda in India, Tibetan and traditional Chinese medicine, European herbalism, African herbalism and the global shamanic cornucopia and plant medicines of South and North America.
Their aim is to create a new generation of plant based cuisine that brings the most benefit and least suffering. The goal is to do this in a way that is nourishing, fun, delicious and inspiring.
As such, they make everything from scratch, using wild, unusual, medicinal spices and superfoods. They source from small scale organic and biodynamic growers and ethical foragers. The team cold press the juice to order, using a slow extraction method to keep the nutrients as intact as possible. They use a water filter that imimic nature's cycles. It is then further 'activated' using leading-edge vortex and infrared ceramics.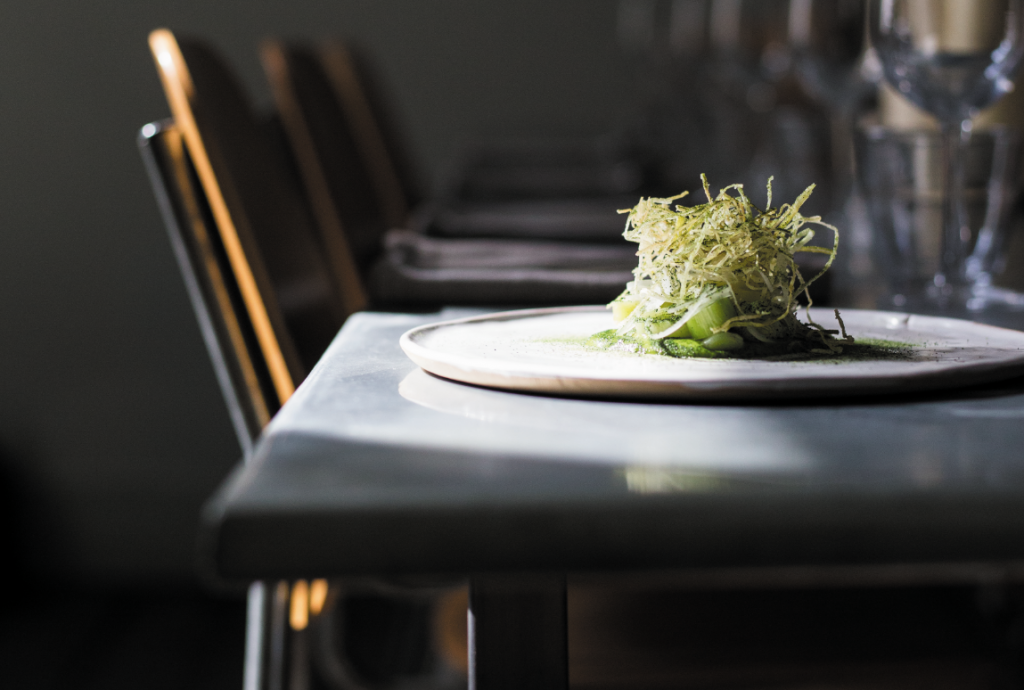 Best vegan restaurants London: Plates Shoreditch
93 Kingsland Rd Hackney E2 8AG
Vibe: Fine-dining vegan food in an stylish, intimate setting
Closest Tube: Shoreditch / Old Street
ONLY OPEN SATURDAY: 5pm – 10pm
Plates is quietly but assuredly changing the way we dine out in London. Every dish is a work of art, beautifully constructed on bespoke crockery made just down the road in London Fields.
Sibling founders, Kirk and Keeley Haworth, have created a menu that is stealthy plant-based and offers ingredients with nourishing qualities. Walking in feels like a cross between entering someone's stylish living room and a contemporary art gallery.
The walls are white and host carefully selected art. Smaller tables are intimate for dates and the larger ones fit laughing groups of friends. The restaurant has a positively charged atmosphere with an open kitchen, relaxed service and quiet but funky music.
Michelin-trained Kirk's challenge is to create a menu of fine-dining quality that appeals to meat eaters and vegetarians while using purely plant-based ingredients.
The menu is not only vegan, but also around 70-80% organic and sourced from carefully selected suppliers. These include The Wild Room who specialise in rare ingredients from around the UK.
Kirk also forages in the spring and summer, handpicking fresh ingredients from organic sources. It's no easy feat to create richness without dairy, an intense depth of flavour in sauces without meat stocks and incredible desserts without sugar, but each course makes it look effortless.
"My favourite dishes include one of our signatures; celeriac and shiitake lasagna, with white truffle and toasted hazelnut," says Kirk.
"The flavours in the liquorice bread combined with the intense, sweet and rich carrot & hemp seed for dipping are a one of my favourite new combinations from this journey."
We defy any meat eater to leave here not feeling completely satisfied.