The tale of English wine is one of perseverance, belief against the odds, and a touch of British eccentricity. You have to admit English wine producers are a bit crazy to take on world-renowned winemakers by planting vines in the UK's famously wet conditions when fragile grapes are notoriously prone to fungal problems.
But France's Champagne region has the same soil as South East England, and its climate isn't too far off either – so really there's no reason we shouldn't also be able to produce wines that sparkle.
ENGLISH SPARKLING WINES
And it's sparkling varieties English wine producers are earning a particularly good reputation for. The colder conditions lead to grapes with good levels of acidity creating wines that are typically fresh and with a distinct fruit character, but also light.
"It was a very hard sell in the early days, but we're good farmers and if you produce good fruit you'll make good wine," says Martin Fowke, Winemaking director at Three Choirs Vineyards, established in Hampshire in 1973.
In the intervening years the prestige of English wine has soared. Once widely disregarded it now scoops top prizes at international awards.
England's larger wine producers such as Nyetimber and Denbies are probably the most well known. But, there are now more than 500 vineyards across England and Wales producing reds, whites and rosés as warmer temperatures produce grapes with higher sugar levels.
Relatively new to the game, these winemakers tend to be more forward-thinking when it comes to viticulture. Sustainability and looking after the long-term future of the soil – rather than killing it with a chemical concoctions for short-term gains – is a necessary priority.
ENGLISH ORGANIC AND BIODYNAMIC WINES
"You're amazing if you're growing organic grapes anywhere in the world," says Nick Mason from Bancroft Wines, who has specialised in organic growing for more than 15 years. "You're incredible if you're doing it in England."
Which is perhaps why less than 3% of vineyards across England and Wales are classed as organic and only 1% are biodynamic, according to records belonging to English Wine Producers.
Organic vineyards encourage biodiversity and don't allow systemic chemicals to be sprayed on the vines; biodynamic principals take this one step further and work in tune with the moon to encourage a natural harmony between the earth, the vines and the cosmos.
"We have to look for signs of disease all the time because all we've got to work with are natural, preventative measures. Our vineyard manager Alex is out among the vines everyday, probably 50% more than she would be on a non-organic vineyard," says Lucy Letley from Surrey's Albury Vineyard, which has 12 acres of vines producing around 20,000 bottles each year to organic and biodynamic standards.
"But, we work in this way because it's quite clear the soil is of much better quality than if chemically sprayed. This produces better quality fruit, and we believe, better quality wine."
They are rising in popularity as consumers become more aware of the realities of toxic mass-produced wine. Sales of organic wine are increasing across the UK; natural wine bars are popping up in London; and most good restaurants now have organic, biodynamic and natural offerings. In fact, they dominate the wine list at Raymond Blanc's two-Michelin starred Le Manoir.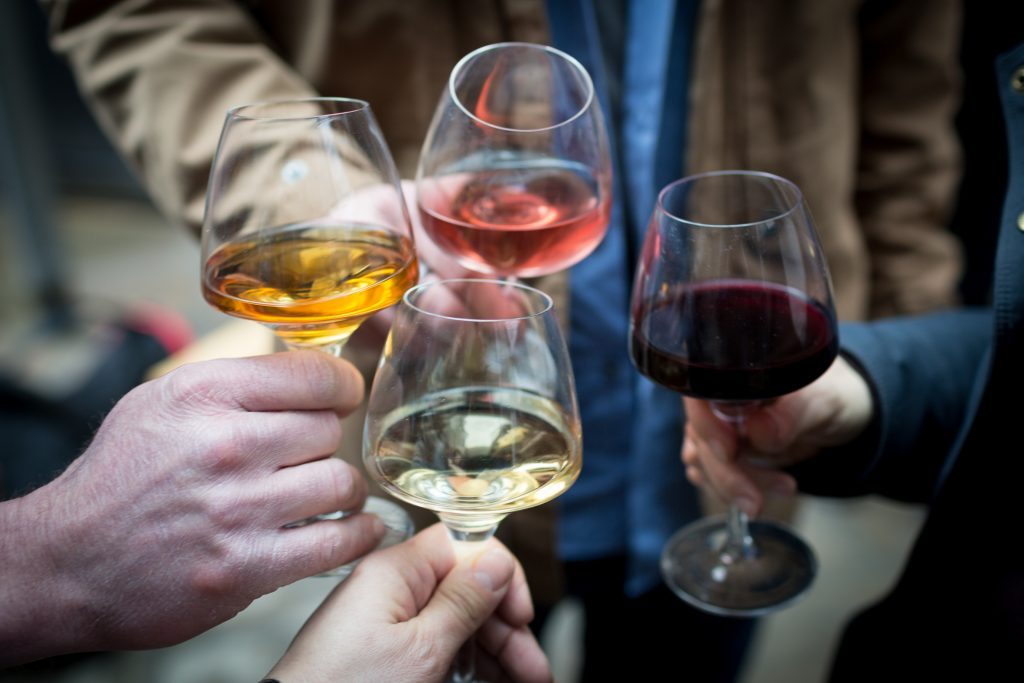 FACTORY-PRODUCED WINE
As such, English wine producers aren't just taking on the artisanal producers in the 'mountains' of Champagne.
They're offering something completely different to large-scale production, which at its worst essentially produces bottled pesticides and additives with some grape juice thrown in.
The issue, as ever, comes down to the quantities of wines required to fill supermarket shelves and brands manipulating production to create identi-kit bottles so consumers get exactly the same experience each time they unscrew a cap.
The quickest route from vine to bottle is basically to kill everything – including the soil – and manage the whole farming process with pesticides, insecticides and fungicides.
In France, one of the largest users of pesticides in the world, there is a growing backlash. In 2015, the daughter of a vine grower James-Bernard Murat, pursued legal action to establish responsibility for her father's death from cancer linked to pesticide use over a 40-year period and in 2016 there were protests following the revelation that children's hair in Bordeaux showed traces of more than 40 potentially dangerous pesticides – some illegal.
By the end of 2017 a study identified 11 different synthetic chemical compounds in 38 prestigious grand crus from the region. This was presented as good news because it meant the levels had been reduced by about a third.
But, the majority of consumers have no idea any of this is going on. Most aren't even aware that even in the European Union winemakers are allowed to adjust the flavour with a toy chest of around 70 additives introduced to the fermentation process because these aren't required to be listed on the labels unless they're one of three official allergens: egg, milk or sulphites.
SULPHITES IN WINE: THE TRUTH
Sulphur dioxide has a particularly bad reputation because of the legislation that requires all labels to state 'contains sulphites' for any bottles with more than 10 parts per million.
The paradox is that even in natural wines the fermentation process can produce more than this organically.
For the majority of wine drinkers, research suggests small doses of sulphites, up to about 100 parts per million, are not an issue. Despite the rumours, it's also unlikely to be the cause of terrible hangovers. "It's a complete red herring and it's the least of our problems," says Bancroft's Mason.
In small quantities they stop the wine from ageing too quickly and a lot of organic and biodynamic producers will add a tiny amount at the end of the winemaking process to prevent the bottle from spoiling – which most people deem to be acceptable. Wine purists won't use them at all because they believe it mutes the flavours.
This is one of the reasons large commercial operations use them in much higher quantities – less distinct character means broader appeal. The levels of sulphites permitted in commercial production is up to 400 parts per million in sweet wines.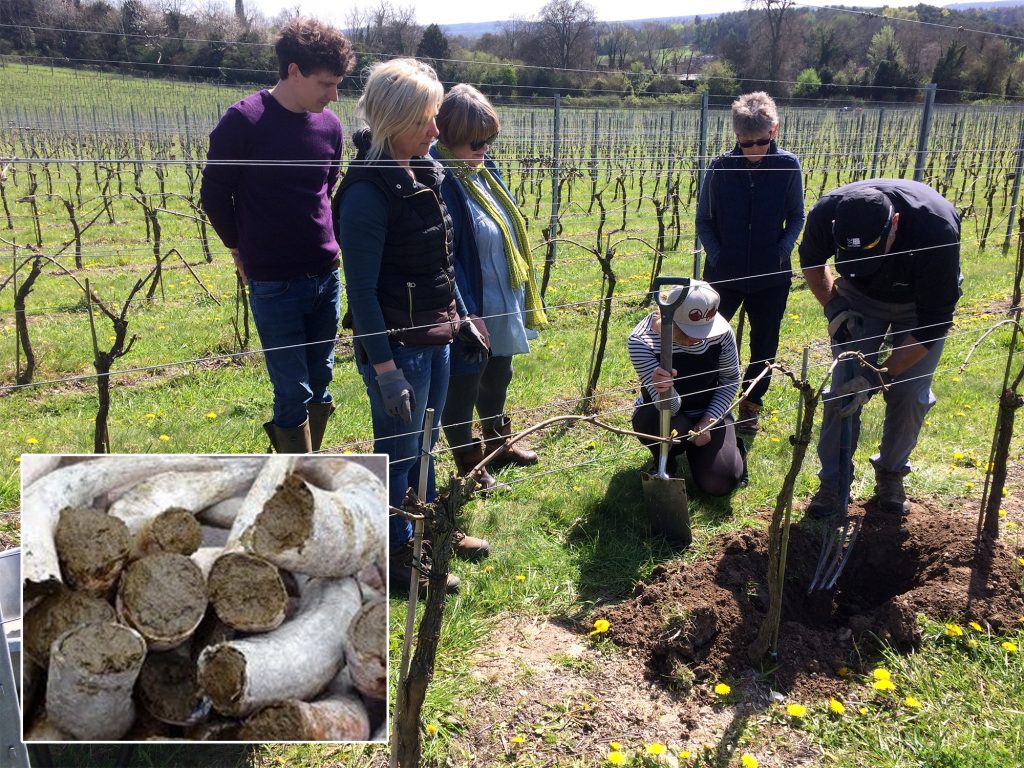 ENGLISH VEGAN AND VEGETARIAN WINES
Also unbeknown to many consumers is the use of animal products in the winemaking process. Egg whites, isinglass (fish bladder extract) and casein (from milk) are used in the fining process to make wine less cloudy and to stabilise colour and flavours.
Vegan alternatives such as bentonite, an American clay, are now widely available and used. However, a number of vegan wines simply don't label themselves as such. A comprehensive list is available at online directory barnivore.com, a community resource recommended by The Vegan Society.
Although they don't contain any animal products, biodynamic wines are potentially problematic for vegans, as one process for fertilising the soil is planting cow horns and cow manure.
"As we live in a non-vegan world, animal products are used in almost all areas of life," says Dominika Piasecka from the Vegan Society. "We leave it up to the individual vegan to take it as far as they wish."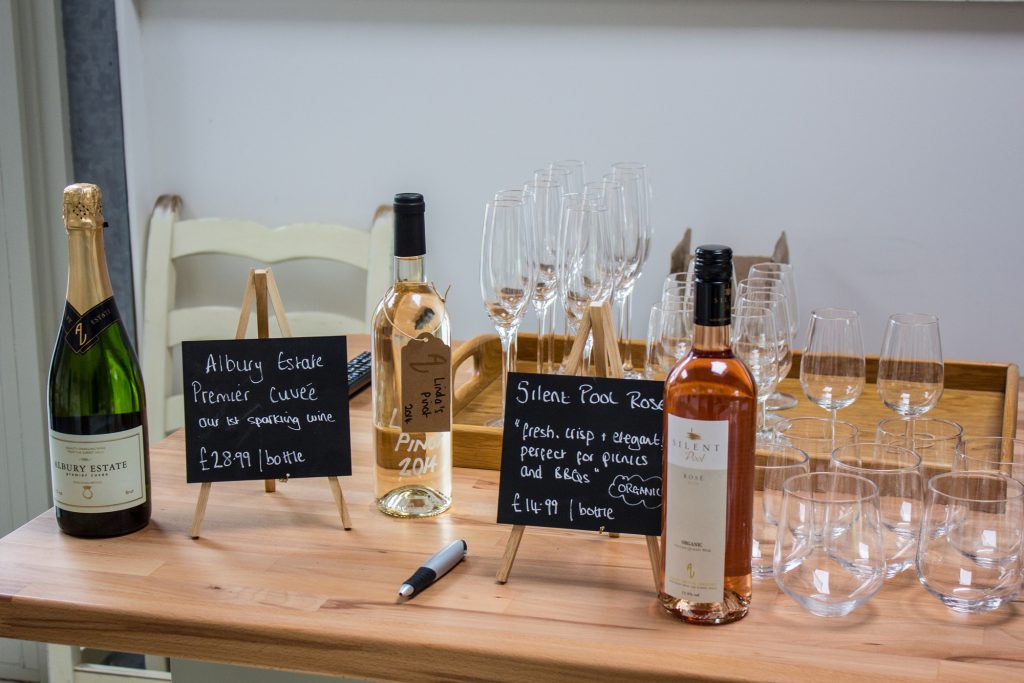 THIS YEAR'S BEST ENGLISH WINE
Master of wine Isabelle Legeron and founder of the international RAW wine fairs is campaigning for all additives to be listed on labels.
In the meantime, a good place to start is with English wine producers you can speak to – and visit (and try a glass or two).
Sparkling wines made in the classic champagne style, such as the Classic Cuvée, are a nice introduction to the possibilities of English wine.
For something more 'English'-tasting look for the Seyval grape on the label, recommends Letley from the Albury Estate. Their Blanc de Blancs is less complex with slightly lighter and greener flavours of elderflower and apple.
It was a good harvest across the UK in 2016, with grapes offering rounded fruit character so you shouldn't go far wrong with something from this year.
Fowke recommends the 2016 Coleridge Hills from The Three Choirs stable of wines and says there are some very interesting 2017 bottles coming along, especially the rosés and Bacchus.
Main image: Albury Vineyard in Surrey (Great British Wine)
Written in collaboration with Farmdrop