One of the few times it's cool to be a nerd is when it comes to coffee. From understanding the roasting process to the effect climate and location has on coffee beans, hipsters and non-hipsters alike are fluent in technique and terroir. But, as well as looking to get the very best coffee with every sip you take, there's a whole other topic to geek up on: ethical sourcing.
Coffee may be a tiny bean, but the issues around it are huge. Firstly, it's a boom and bust commodity, which means the market is volatile. This has an impact on the people that grow it, mainly in the 'Bean Belt' along the equator, between the Tropic of Cancer and the Tropic of Capricorn.
Essentially, smallholder farmers are unable to predict their income, and are at the mercy of a good harvest and global demand.
To put this into context, coffee is the second most-traded commodity in the world (behind crude oil) and it's reported to be worth $100bn (£75bn) on the New York Stock Exchange.
But, as with many of these highly traded commodities, coffee is nowhere near as valuable for the farmers who grow it. Farmers typically receive less than 10% of the retail price of a pack of coffee. Just think about how much good we could do if all of that was ethically grown and traded?
Then there's also the not-so-little matter of climate change.
Changes to the weather are creating many issues – altering harvest seasons, increasing pests and diseases that can devastate coffee plants, water shortages, and longer dry seasons are just a few of the side effects. These farmers don't have the means to invest in the infrastructure to protect themselves.
What does 'Fairtrade coffee brands' actually mean?
Fairtrade sets a minimum price to help guarantee that farmers will receive a fair price for their commodity. The Fairtrade Minimum Price is particularly relevant for coffee farmers, as it will be guaranteed for farmers when the market price drops, helping them to secure stable prices.
Then there's the Fairtrade Premium, which gets paid by Fairtrade coffee brands when they buy the coffee beans. The additional pot of money that goes back to farmers, who choose how this will be spent for their cooperative and community. The Fairtrade Premium has helped to fund a variety of social and environmental projects such as building schools, health centres and infrastructure, and buying machinery and tools to improve the coffee processing steps.
The truth is that of all this should be possible from general coffee sales. Fairtrade shouldn't need to exist. That way things are now – not paying the farmers a fair price for the crops they grow – is a vestige of colonial times, rife with exploitation and modern slavery. Fairtrade CEO Michael Gidney points out that only way to make it fair is to decolonise trade – and pay a fair price for the coffee we drink in the first place.
For now, Fairtrade offers some of the best chances for farmers to earn a fairer price. With this in mind, here are some of the best Fairtrade coffee brands to put some pep in your step.
Fairtrade coffee brands: 5 to buy in the UK
Cafédirect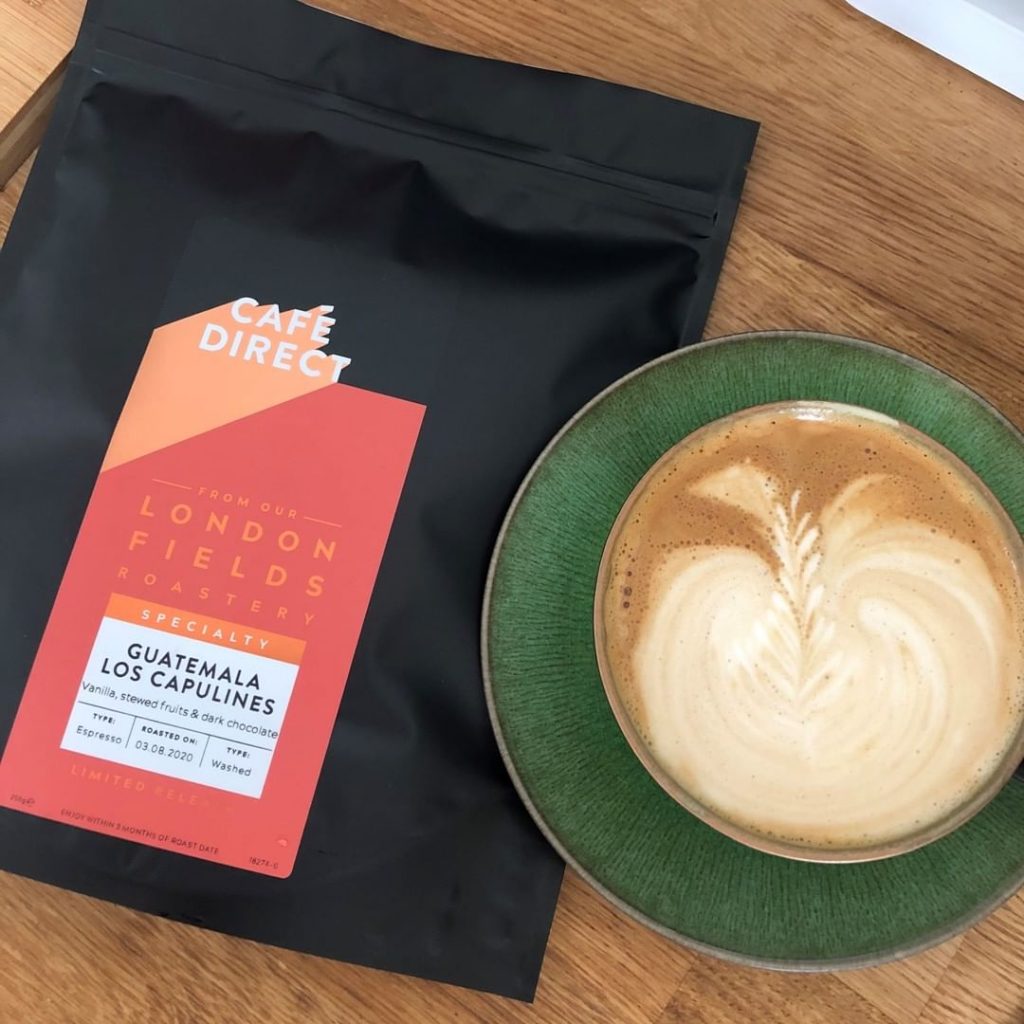 Cafédirect has a pioneering business model, investing 50% of its profits into Producers Direct, their charity that works directly with the farmers to improve their livelihoods. And that's on top of the Fairtrade premiums they pay. This is a hand up, not a hand out. The farmers know their farms best and they know their communities best, so the foundation works to put the power in their hands. And what does that mean when it comes to the coffee? The emphasis on sourcing applies to the whole production process. Cafédirect have a roastery in none other than London Fields, roasting single origin beans from around the world. Elsewhere, they have blends ranging from 'intense' to 'smooth', and they even have a range of Fairtrade instant coffees – so you've literally no excuse. Bonus points for the hot chocolate, too.
Percol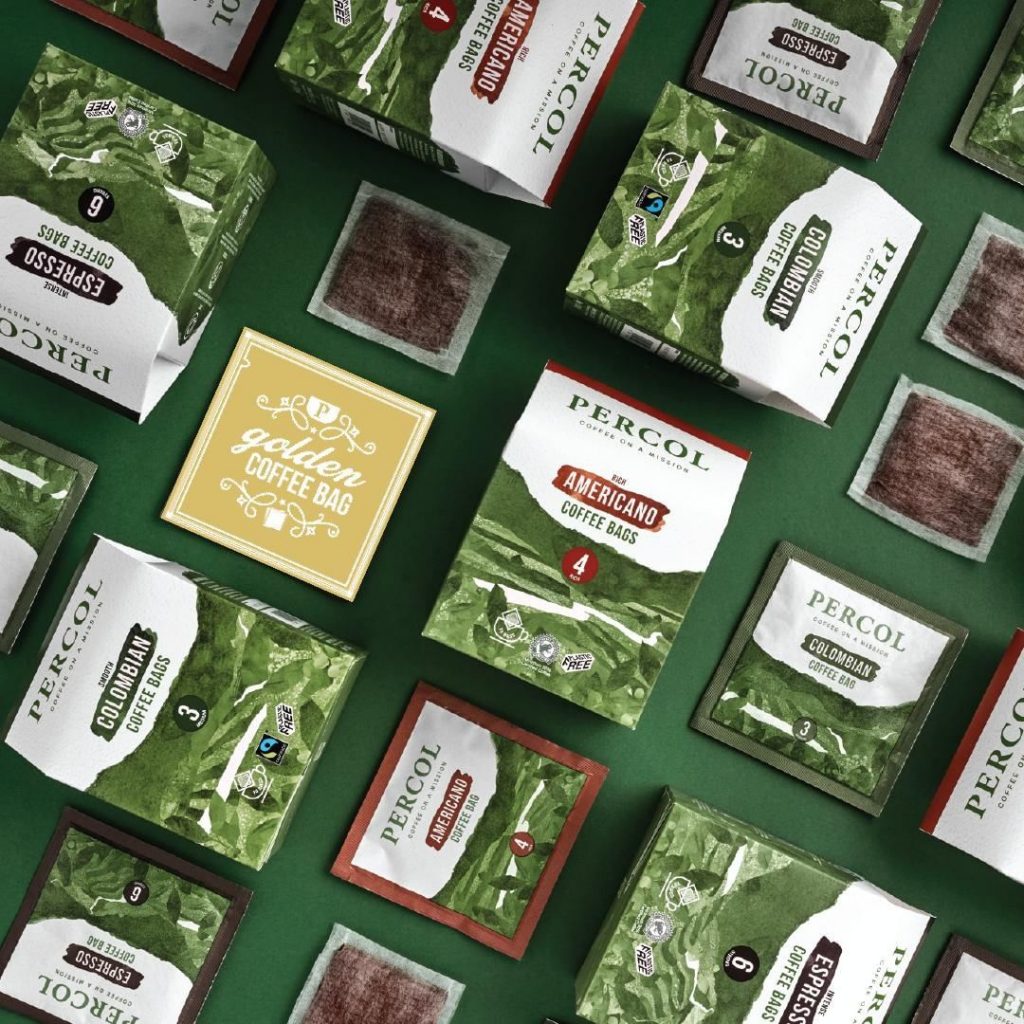 Percol has more certifications than, well, us. And at five different certifications, quite possibly more than you lot, too. They're certified by Fairtrade, the Rainforest Alliance and the Soil Association, not to mention they've got a Plastic-Free Trustmark from A Plastic Planet and they're certified carbon neutral, and many (but not all) of their coffees are certified organic. Phew. Safe to say these guys take their mission seriously. And they take their coffee seriously too, offering ground, instant and even coffee bags – like a tea bag, but for coffee, which means you can enjoy ground coffee without the fuss. Talk about forward-thinking.
Cru Kafe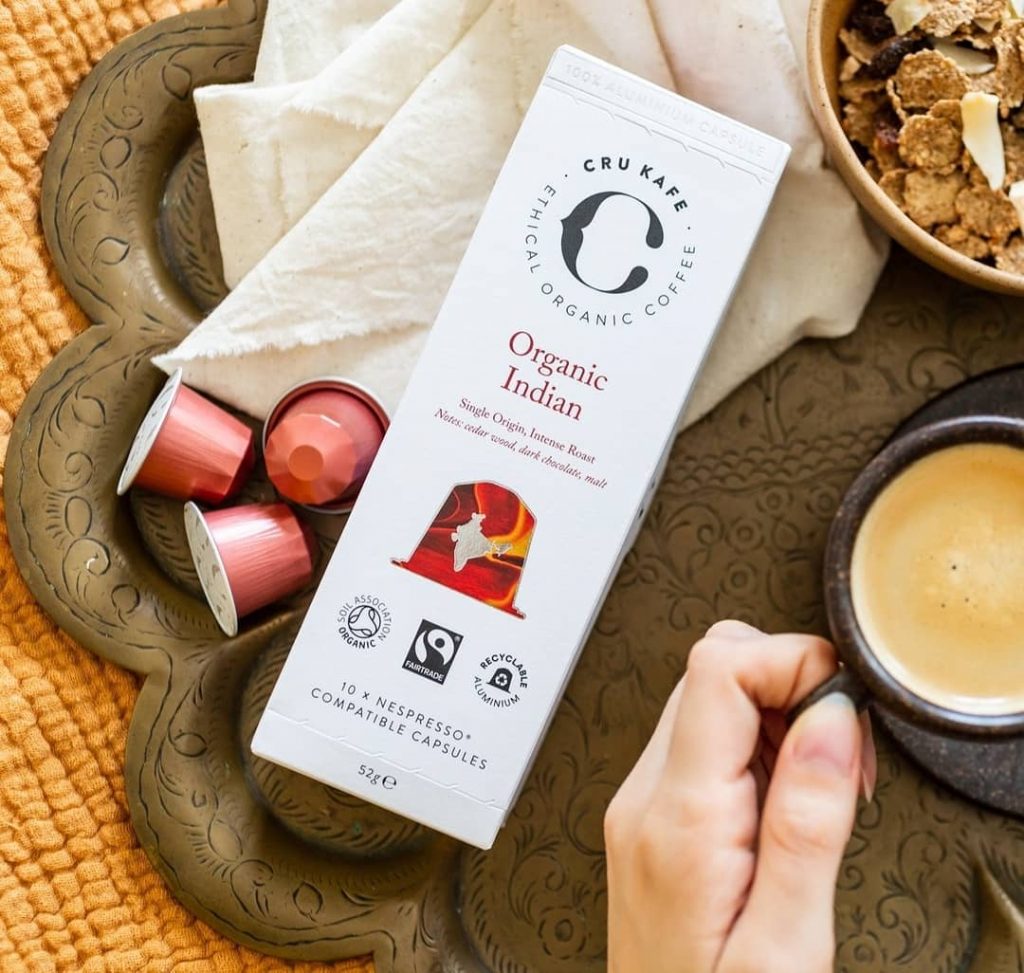 Coffee capsules shot to popularity as a way of quickly and easily making barista-quality coffee at home at quite literally the touch of a button. But what didn't get spoken about quite so much was the sheer waste of using a single-use, non biodegradable capsule every time you fancy a cuppa. Enter Cru Kafe, which was the first brand to make their Nespresso-compatible capsules out of aluminium, which means they're fully recyclable (check their website for full recycling instructions). But this is a brand that's had brilliant values at its core since its outset. It's certified Fairtrade, of course, but it's also certified organic, whether you choose ground or wholebean coffee, the coffee bags or the capsules. Nice.
Grumpy Mule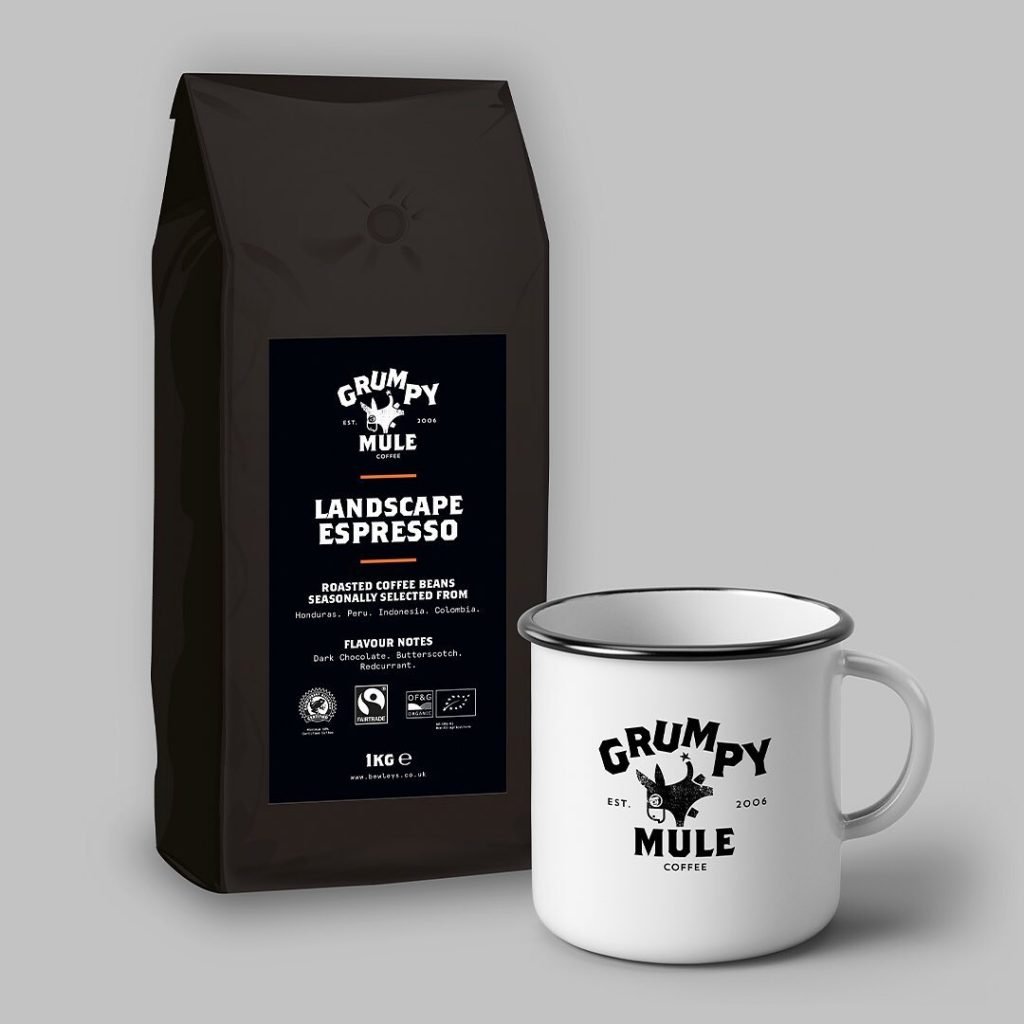 Grumpy Mule coffee has as much character in its brews as it does in its name. In fact, this is coffee so good it's won Great Taste Awards. The brand sources from regions all over the world, from South America to Africa to the Far East and the Pacific, and every last bean is certified Fairtrade, organic and by the Rainforest Alliance. A fun approach to coffee making hides a serious – and seriously worthy – mission to fight bad coffee that's grown unethically. Like many people who are grumpy (according to our theory anyway) this is a brand with a heart of gold, putting the welfare of its growers first.
Taylors of Harrogate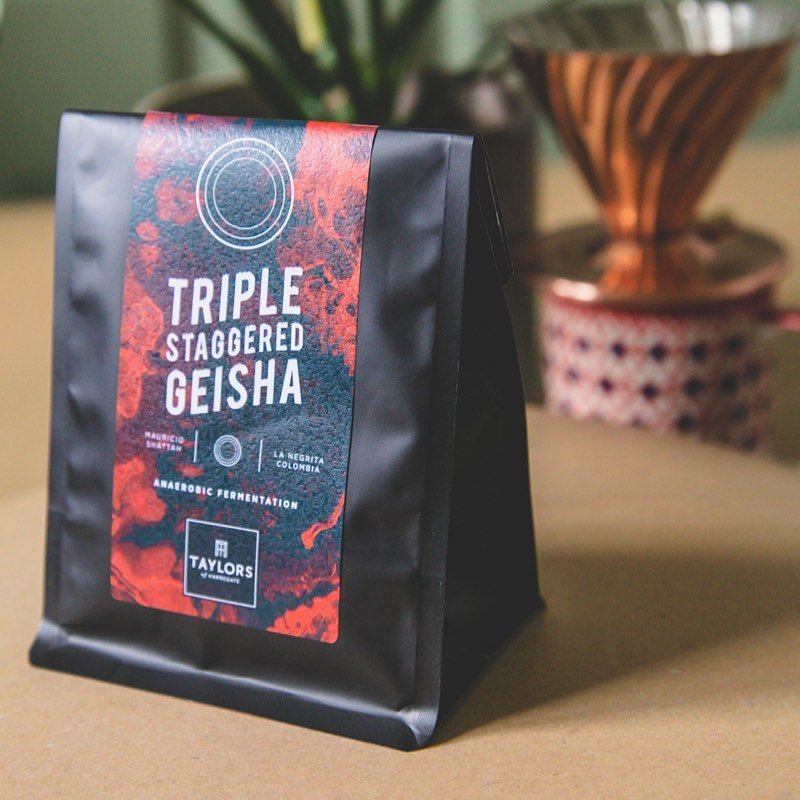 We like to think of Taylors of Harrogate as a proper British brand, all pinky fingers and stiff upper lips. It does have a Royal Warrant, after all. Jokes aside, Taylors is built on long term relationships between the family-run business and its growers. The company was a founding member of the Ethical Tea Partnership as well as being a Fairtrade coffee brand. Taylors' coffees range from Rwanda Lake Kivu single-origin coffee beans to Flying Start coffee bags, which means every coffee appetite is catered for. Hey, if it's good enough for our mate Prince Charles, it's good enough for us.
Written in collaboration with The Fairtrade Foundation
Main image: Gladys Chepkemoi, Kenyan coffee farmer from rom Kabngetuny FCS. Photo: Chris Terry