The gentle clink of glassware; the soft murmur of conversation; the pop! of a wine glass and that ensuing glug. Candlelight, good company, and great food that sings of distant climes. That almost indescribable feeling of subtle contentment that comes from an evening spent in your favourite restaurant.
But beyond the sheer pleasure of the experience, restaurants have a much more vital role to play in our culture and our economy. London's food boom has encouraged the arrival of new talent from all over the world, not to mention brought in tourists.
We've been able to get a taste of far-flung cultures thanks to the chefs dishing their food up on our plates. Eating out has helped us forge friendships and romances, and seal business deals. It inspires adventures. It cheers us up when we're down, and has provided the steadfast backdrop for countless celebrations.
The coronavirus pandemic has changed all that. And the changes will go on far beyond lockdown. The plight of the hard-working hospitality industry has been widely reported – yes, the employee retention and furlough schemes have been undeniably vital, not to mention groundbreaking – but restaurateurs are still paying high rents despite being forced to close or pivot to offering takeaways. It's a sad fact many of the places we know and love won't make it through, and even if they do, they'll look very different.
We asked Selin Kiazim of Turkish-Cypriot restaurants Oklava and Oklava Bakery + Wine about her experience of the pandemic and what the future might look like for restaurants after covid-19.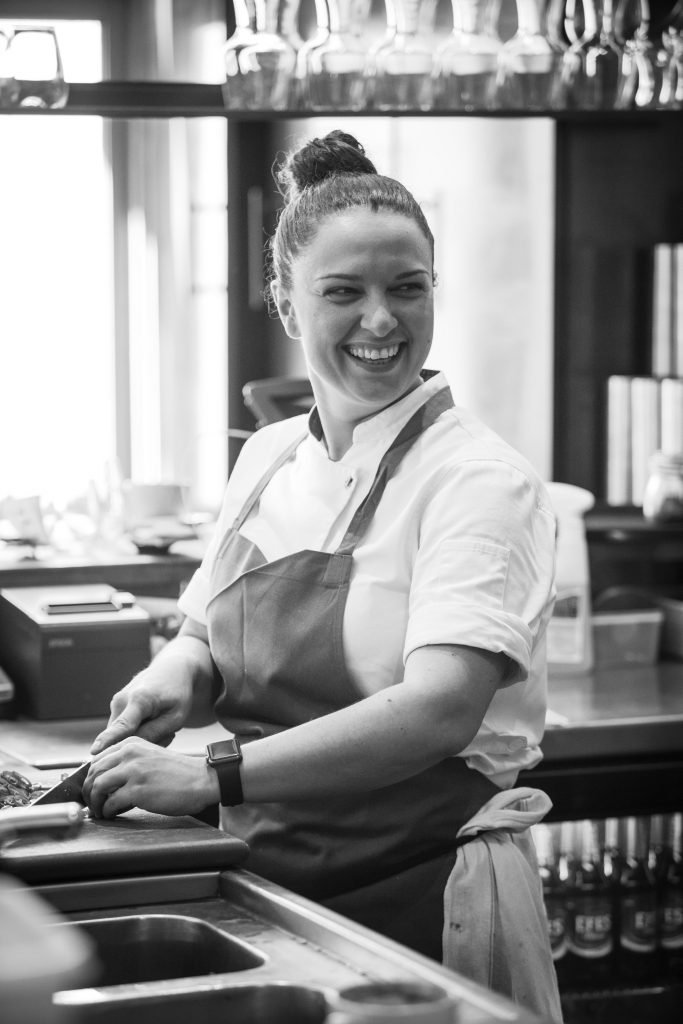 Her Shoreditch site, with its marble counter, brick oven and teal accents evocative of the colours of the Aegean Sea, has been open since 2015, serving octopus and ricotta pide and pomegranate-glazed lamb breast to Kiazim's ardent followers. Oklava Bakery + Wine came early this year,. The cute corner restaurant in Fitzrovia offers an all-day menu, and the stars of its show are its pastries, small plates and wine. Who can resist the temptation of a caramelised tahini swirl, or a dish of fried hellim (similar to halloumi ) with London honey, lemon and oregano.
Kiazim shares her thoughts on hospitality in a post-lockdown world, and why this could be the opportunity the industry has needed…
Restaurants after covid-19: mourning what's been lost
"At the beginning, Laura [Christie, Kiazim's business partner and head of wine] knew that social-distancing could go on for a while. But in recent weeks we've been discussing how social distancing is going to be around for the foreseeable. That's when it dawns on you that 'normality' as we knew it isn't going to return. Now we've realised that, we're going through a bit of a grieving process for what was before."
"It will take years to get back to what the London restaurant scene was. This city has been one of the most exciting places to open up a hospitality business for years. Now, many businesses are already crumbling and many more will do so. I couldn't tell you where we sit: we may or may not make it."
"We're going through a grieving process for what was before"
Restaurants after covid-19: hospitality's current options
"What everyone's considering right now is that they're probably going to have to switch to some kind of takeaway format with deliveries and cook at home options. We're currently trying to make plans for that – but every time you make a move the situation changes and you don't know what will happen or what support will be in place."
"The biggest question mark over it all is rents. None of our ideas will work without the National Time Out [a petition calling for the government to grant hospitality businesses nine months rent-free], or something that really helps with the rent issue. That's the biggest thing. We're all paying these very expensive rents in London that everyone was struggling to pay anyway. So to have severely reduced trade and not be able to charge the restaurant prices and do the same amount of covers means there's no way we can pay those rents or anything near it."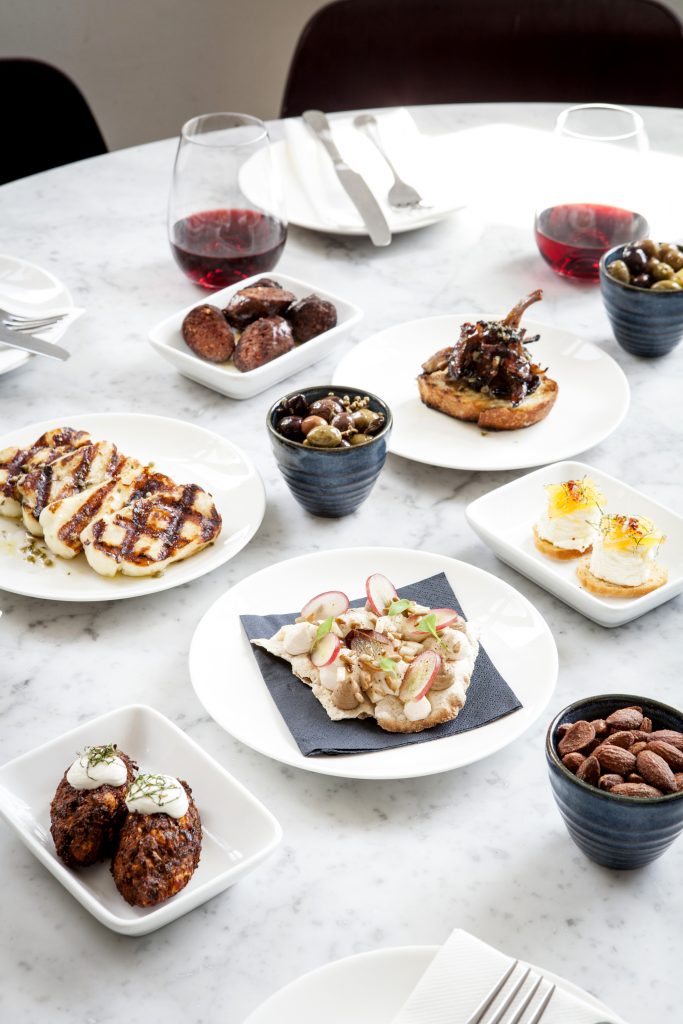 "The hospitality industry has recently been mentioned by the government, but there's not much trust there. Throwing out these big numbers… £330 billion of loans. They aren't useful to anyone! Most restaurants will already have bank loans or some kind of debt. It's not really an option for us; it'll just add more debt on."
"It's been a vicious circle of high rents and high VAT, and everyone is trying to push their suppliers to drive prices down. The poor suppliers… I really feel for them, they're proper in the shit."
Restaurants after covid-19: looking to the future
"There are so many questions about being a chef and a restaurant owner. You've spent your entire life learning your craft, being a great chef in a busy kitchen and getting that buzz out of it. We don't know what the future will look like for restaurants after covid-19, but staff could now be in facemasks or coverings; but who pays for those facemasks, because they cost a lot of money? How do we taste food? What new health and safety measures are going to come in?. Everything that we've been working for could be taken away, and it'll be cooking by numbers. It makes me think, do I really want to do that?"
"The industry was already at boiling point. Part of me is very excited, if we make it, to tackle the problems of rent and service charge"
That said, there's a part of me that's actually very excited – if we make it – to tackle these problems and issues. The industry was already at boiling point. Something needs to be done with landlords and rents; something needs to be done with service charge – quite frankly it just needs to be abolished. Menus need to reflect what needs to be charged in order for us to make money. Hospitality is one of the hardest-working industries and everyone puts so much graft into it.
"I've said this a few times recently. Restaurants aren't trying to rip people off. You have to charge what you have to charge. And even then, there's been so many instances where some dishes I've put on the menu should have a higher price. I'll get in some special fish and I can't charge what I actually should charge for it, because there's no way that it will move. But I want to put something on that's exciting for my customers and exciting for my chefs to prep and cook. Food critics will write about the prices and say that somewhere is too expensive without knowing the facts. All these things just don't help."
"We all choose hospitality out of passion, and money has always come second. But this has highlighted more than ever that it's just bullshit. Why should we not make more money? Why should most of us be losing money? Why should we just about break even? That's one of things I'm excited about – pulling together and being able to formulate a new plan about how we move forward."