Off the back of its award-winning 2019 investigative series, CEREAL, comes Farmerama Radio's second in-depth production, Who Feeds Us? launching on Sunday 11 October.
Farmerarma Radio is a podcast sharing the voices of hope from the roots of regenerative farming.
But, it's not just aimed at farmers, because we all eat.
Somewhere along the way from the supermarket to the restaurant we forgot to ask ourselves who feeds us? But, it's a fundamental question for determining what we put into our bodies and our communities – three times a day.
When we started Live Frankly we thought we'd be writing restaurant reviews and about wine, chocolate, coffee… which we do. But, the more we write, the clearer it is that asking where our food comes from needs to be at the heart of our food decisions. So, we're excited and proud to be a Who Feeds Us? media partner.
So, What is Who Feeds Us about?
Who Feeds Us? is set against the backdrop of COVID-19. The crisis exposed a food system failing to serve its most basic purpose: to nourish all citizens of society.
Abby Rose, co-producer, says:
"Initially, the idea behind Who Feeds Us? was to capture different experiences people and food producers had during the pandemic. We wanted to capture this shift in consciousness about where our food comes from."
Over seven episodes, it explores how the status quo came to be. It highlights how growers, producers and farmers stepped up to feed their communities in new ways.
It celebrates their continued contribution to creating a better food system for us all.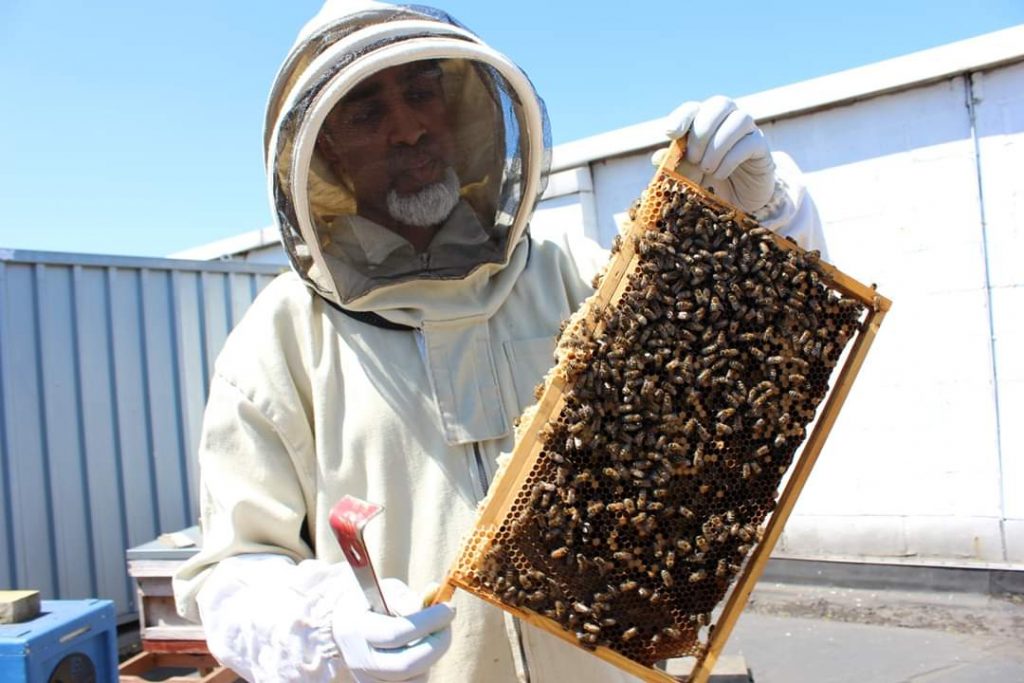 Why should you listen?
Because food is not something that magically appears, in a restaurant, in a shop, straight to our doors.
Someone, somewhere grows our food.
Someone makes the decisions about the quality of the food we are eating, how full – or depleted – of nutrients and vitamins it is. That person decides how well the animals and the people on the farm are looked after. They determine whether that farm is full of wildlife or a precursor for extinction.
They don't make these decisions independently of us; every time we choose what to eat we set the demand and the expectation.
If we don't consider where our food is coming from, those choices are made for us. And, too often, they're made in boardrooms that dictate the conditions of large, industrial farming systems.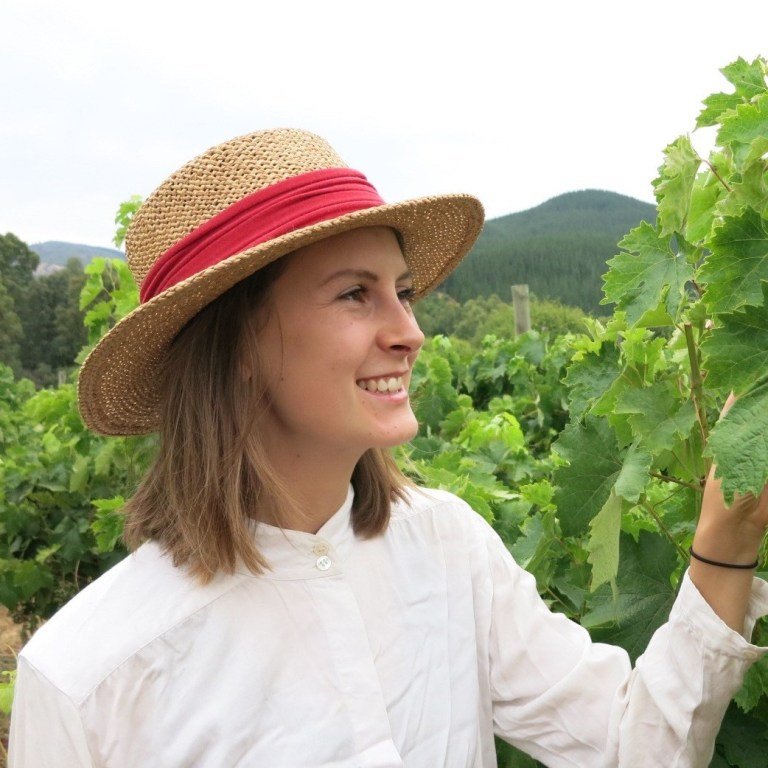 Restoring dignity in food
In south London, Hip Hop Garden by May Project Gardens offers urban youth, including refugees and asylum seekers, food growing, exercise, meditation and cooking.
"It gives people who have had a tough existence a chance to be introduced to a much more nurturing, comforting, creative and community based way of life, through connecting to nature in an urban environment," explains co-director Mona Bani.
In the Highlands of Scotland there is a bright yellow horsebox, decorated with colourful flags. That horsebox is the home of Reviving Food, a
mobile micro-bakery where founder and owner Rosie Gray bakes and sells sourdough bread and pastries to feed the small, rural community of Kincraig.
As the old adage goes, the way to peoples' hearts is through their stomachs, an approach that Rosie takes seriously. Through feeding them with good food, she hopes to get "folks interested and curious about what they're eating and where it's coming from."
This is isn't just a bakery – Reviving Food has come to be a site of
reconnection, a place for the community to come together.
It's a similar story for many of the people featured on the podcast series.
"If the pandemic has shown us all anything it's that our priorities were off, we had forgone dignity to be part of a desperate hamster wheel of perceived market success," says series producer Rose.
"From producing the series, it soon became clear what people really want from their food system. The pandemic has demonstrated that actually what people want to prioritise is dignity in how we access and grow food, and how we put food on the table."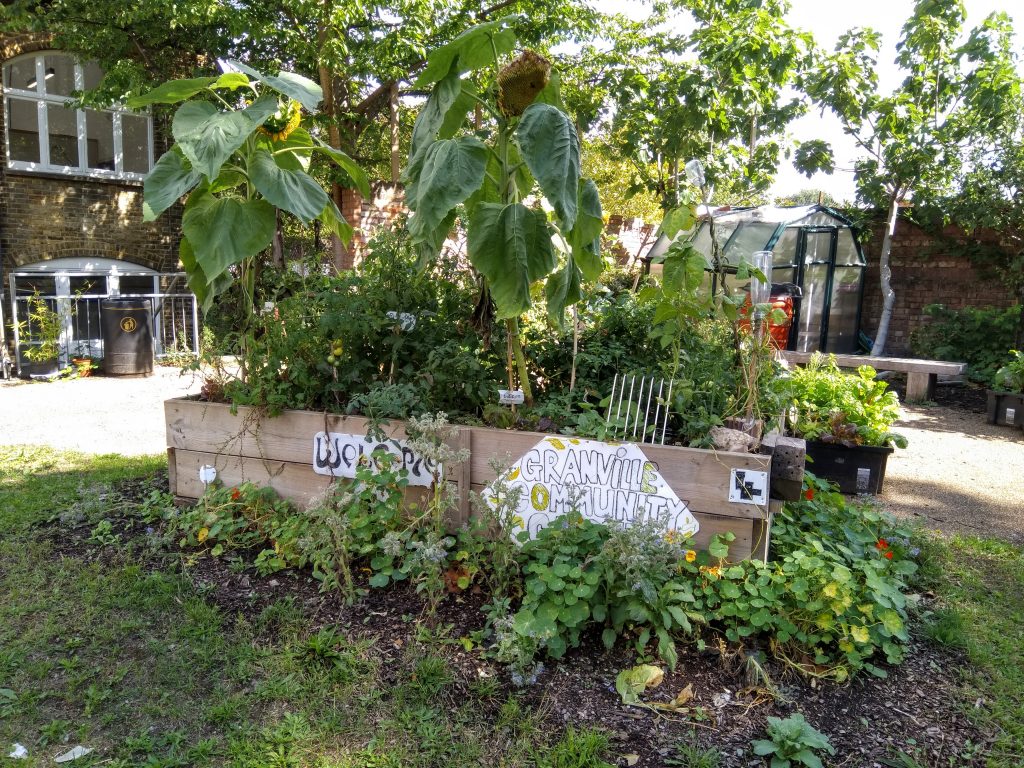 Who else features on Who Feeds Us?
"What we've managed to capture is this incredible patchwork of
voices from all over the UK. It's quite an empowering listen as people describe what it means to be a food producer and have that responsibility of feeding, and providing for, people in their communities," says Rose.
This ranges from Lynda McFarlane, founder of Vegan Vybes Earth Gardens' which offers a plant-based approach to mental health and to enterprise to organic and Halal meat producer Muhsen Hassanin from Abraham Organics who offers ethical meat. Community feeder Dee Woods from Granville Community Kitchen features alongside Joanna Blythman, author and investigative food journalist and acclaimed chef Skye Gyngell from Spring Restaurant – to name a few.
"It's ultimately a chorus from the people across the UK who feed us in many ways – from people on the land, seas, allotments and city roofs. People of many different ages, backgrounds, beliefs, regions, class. It's the songs of farmers, growers, community leaders, healers, chefs, beekeepers, fishers," says Rose.
Join the conversation
We celebrated the launch of Who Feeds Us? with a one hour interactive conversation with some of the voices from the podcast coming to the table to share their experiences in feeding us all and building a better food system. Together, we explored what it means to restore dignity to our food. You can watch the conversation here…