Written in collaboration with Byway Travel
Explore flight-free holidays and receive £50 off your Byway holiday with code LIVEFRANKLY50. T&Cs below.
Let's start with a disclaimer: these cities have already 'up-and-come'. Rather, these destinations are the under-appreciated, rarely making it onto 'Top' lists. As is the way we recommend travelling to them – flight-free, optimised for enjoyment rather than speed, but we'll come back to that later.
'Second best' makes it sound like we are settling. But, aren't we always settling when we visit some of Europe's most popular destinations – Amsterdam, Barcelona, Paris? We accept the hordes of people, the queues, and the often-brusque hospitality of an overstretched city in return for the history, culture, food (let's be honest, it's always about the food) they offer us.
Or at least we were willing to make these trades-off, pre-Covid.
Post-pandemic travel
Now travel is surging pretty much globally this year, these cities are once again bearing the brunt of 'overtourism'. This is partly why discerning travellers are beginning to set their sights on a different type of holiday – seeking quality rather than quantity, taking fewer trips and staying in places longer, as well as exploring new destinations, often at least a little way from the maddening crowds.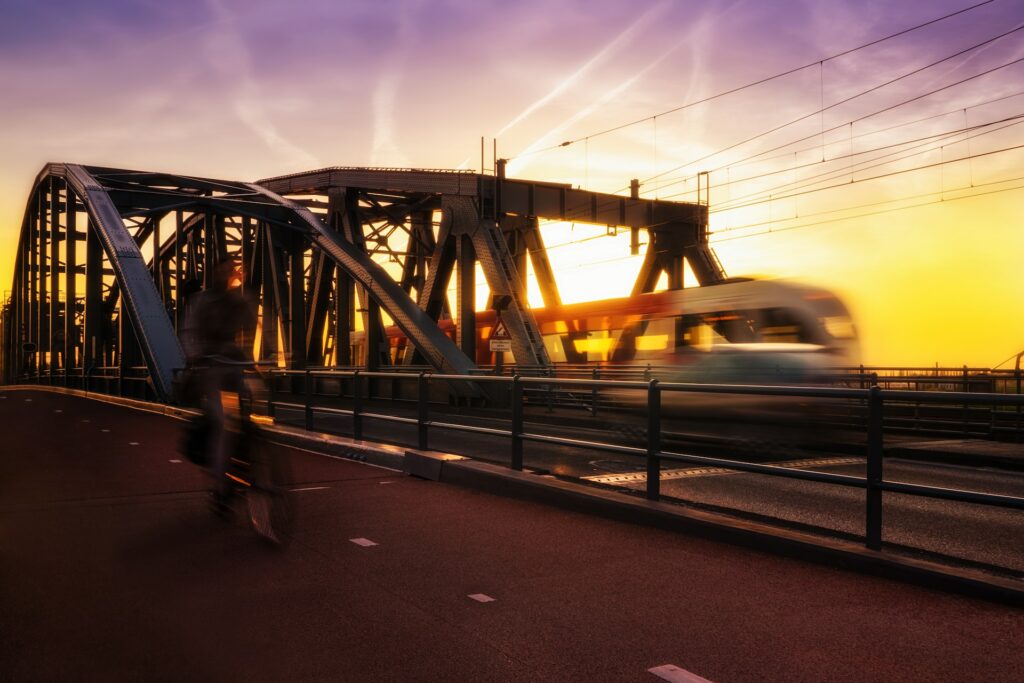 There are many less-frequented, yet captivating, cities to discover in Europe. Venturing just off the beaten track allows you to uncover the continent's less-obvious gems that offer unique charm, more-authentic experiences and, often, the best of both – the bustle of a city with the backdrop of mountains, countryside and vineyards to escape to.
Here are just five of Europe's alternative cities, to help you travel beyond the tourist hotspots and away from the crowds. .
And the way to travel to them? By train. Holiday makers are finally connecting heat waves and wildfires with flying, reveals a recent Byway poll. Swap the city-to-city flight for scenic train journeys through changing landscapes and you'll not only reconnect with an essential part of travel that we've forgotten: the journey – you'll also unlock the magic of Europe's third and fourth best cities, too… and arrive slap bang in the centre of them.
Five of Europe's second best cities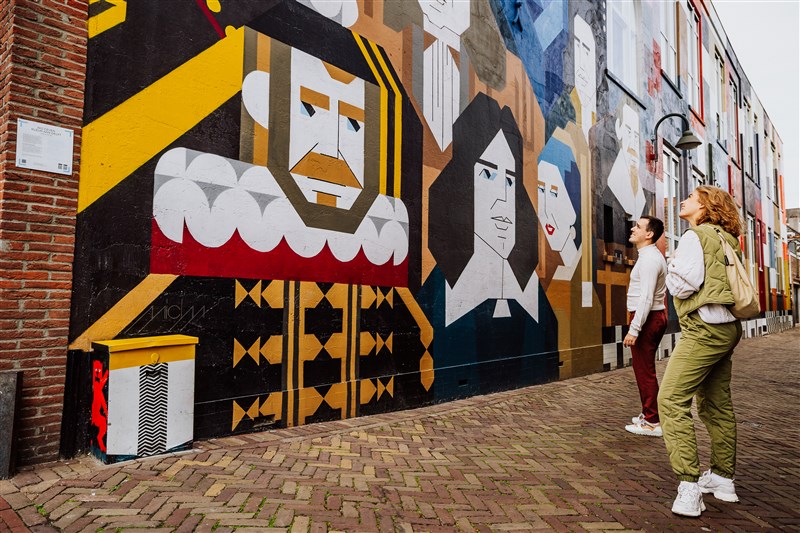 1. Instead of Amsterdam try Delft
Amsterdam enjoyed a brief reprieve from millions of tourists during the pandemic, but numbers are now steadily climbing. In its latest move to control tourism, Amsterdam's city council has announced it is closing a major cruise ship terminal. This follows the "Stay Away" campaign that was launched in March, aiming to discourage excessive crowds and nuisance. Although, they are keen to welcome the tourists who want to visit for the culture, the museums, strolls along the canal and long lunches, breakfast of coffee and pastries.
And, if you're that type of tourist, then Amsterdam isn't the only destination The Netherlands has to offer. Have you considered Delft's scenic canals and cobbled streets as an alternative?
Only an hour away by rail from Amsterdam, Delft offers the same charm albeit on a more compact level. It is a city rich in history and of cultural significance – it's the birthplace of renowned painter Johannes Vermeer (The Girl With The Pearl Earring), it's famed for its iconic Delftware blue-and-white pottery and the Dutch royal family's burial vault is located here.
But, you may also just enjoy strolling along the canals to admire the beautiful canal-side houses with their extraordinary facades, or browsing the boutiques and markets for fresh produce and local crafts, and discovering the little alleys with their many cafes, restaurants and bars inviting you in…
SEE TRAIN TRIP:
Be inspired with this five-day trip to Delft and the vibrant Utrecht

2. Instead of Paris try Lille
We Brits often speed through one of our closest French neighbours without a backward glance en route to Paris. Now, Paris may be the capital of France but Lille is the capital of the Hauts-de-France région, and is widely said to be one the country's most underrated cities.
This is possibly because it doesn't only feel French – Lille was in turn under Flemish, Burgundian, and Spanish rule before officially becoming French in 1667. The Flemish influence in particular is still evident in the architecture and the food.
It has an enchanting old town, renowned art museums (the Palais des Beaux Arts is home to France's second-biggest fine arts collection after the Louvre), brilliant shopping, outstanding food (Hauts-de-France was named European Region of Gastronomy for 2023), and a nightlife scene worthy of being a university town that the design community also tends to flock to.
Plus, the Eurostar will take you from London Kings Cross to Lille's city centre in less than an hour-and-a-half.
Go for the Christmas markets this year. Go for the Olympic games next year. Or go for a long weekend. Just go.
SEE TRAIN TRIP:
Be inspired with this three-day trip to Lille
3. Instead of Bruges try Ghent
Picture cobbled streets, canalside beers, fairytale market squares, old churches and an almshouse and you'll be in Bruges. Naturally.
But, you could equally be in Ghent.
Ghent is a conscious millennial's dream – it's been almost car free since 2017, it celebrates meat-free Thursdays (and vegetarian options often take centre stage every other day of the week), and students protest if beer prices get too high – keeping them (more) reasonably priced for us all.
Plus, you can arrive by train and explore the city by bike or on foot. Art and culture can be found inside the Gothic Saint Bavo's Cathedral in the form of the recently-restored Van Eyck oil altarpiece: the Adoration of the Mystic Lamb (De Aanbidding van het Lams God) or as you turn the corner into the the designated graffiti street of Werregarenstraat. Alternatively, take your bike and head southward along the River Schedlt until city life is far behind you…
SEE TRAIN TRIP:
Be inspired with this five day trip to Ghent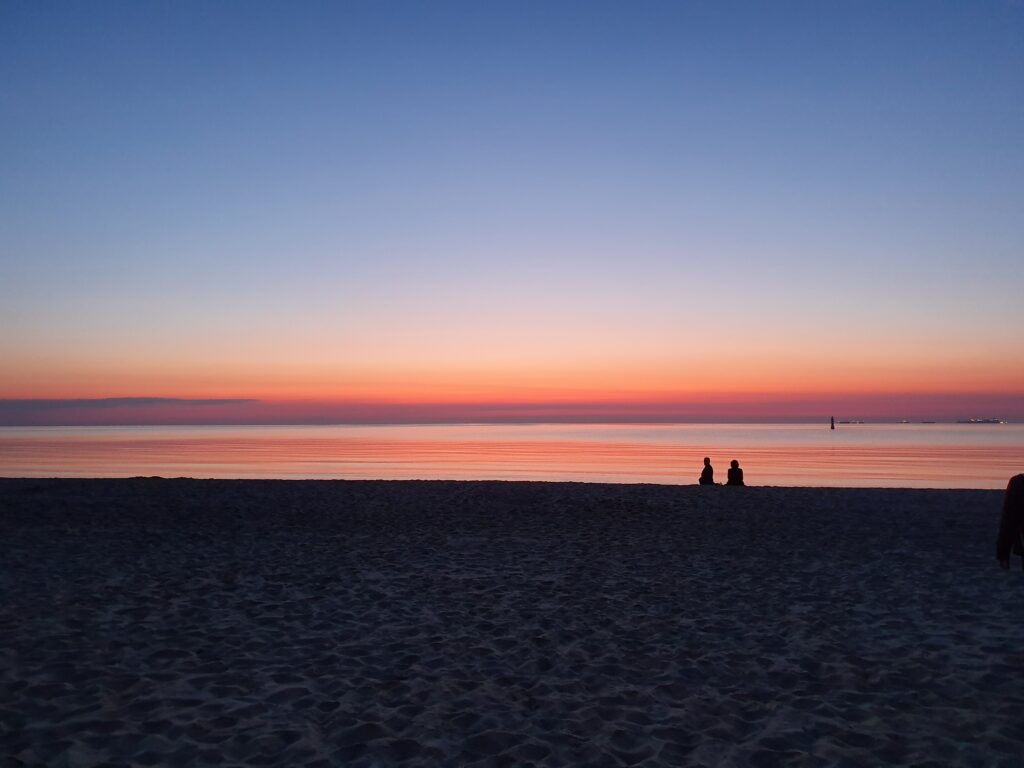 4. Instead of the French Riviera try the Baltic Riviera
During summer, Sopot's 4.5km of wide sandy beaches attract a melting pot of Polish society – from those that love a fancy restaurant and to party until the early hours in beachside clubs to grandparents and grandkids building sandcastles and enjoying ice-cream strolls along Sopot's famous wooden pier – the longest in Europe, stretching 511m into the sea and dating back to the 1820s. Whatever the reason you're there, the famous Krzywy Domek ('Crooked House') is not to be missed – it will make you feel like your eyes are glitching.
Sopot forms part of Poland's Baltic Riviera, along with Gdańsk, just a 15-minute train ride away. Gdansk has enjoyed centuries as a major port and is a city shaped by the wealthy merchants who have inspired its brightly-coloured, elegant buildings and delicious Polish food from land and sea. Gdansk's recent history is fascinating too – its Medieval brick churches and narrow eighteenth-century merchants' houses are largely reconstructions, with most of the city laying in ruins after WWII. It's also said that it was in this city that Poland's 1970s struggle to topple Communism began.
So travel here in summer for the best of beach and city life. Or travel here in winter for the Christmas markets, which have been voted some of the best in Europe – and the chance to add in a couple of ski runs, just outside of the city.
SEE TRAIN TRIP:
Be inspired with this 10-day trip to Poland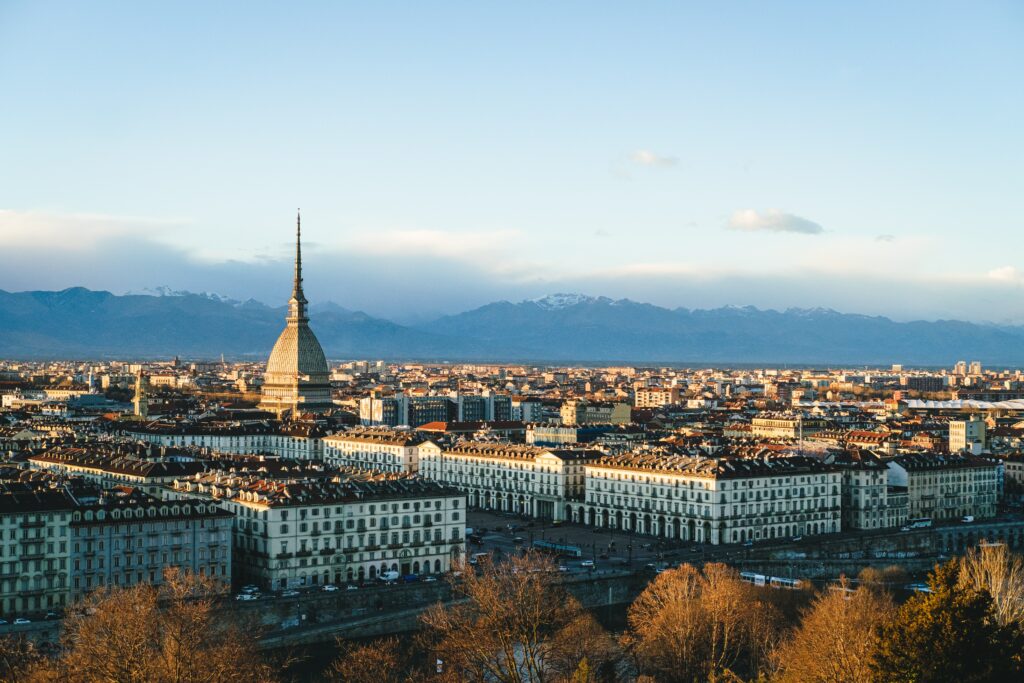 5. Instead of Tuscany (Florence) try Piedmont (Turin)
If you're looking for the culture and cuisine of Florence, without all the crowds, then Turin is a significantly less touristy destination well worth a visit. It was Italy's first capital city (in the 1860s, before Florence and then Rome). And it has the elegance, palaces and impressive architecture to prove it. You can lose days to museums and food markets and evenings to long, slow dinners of good wine and great pasta. Turin is one of the (many!) Italian cities that claims to be the home of the aperitivo. It is also the birthplace of Italy's Slow Food movement. So, it'd be rude not to indulge fully.
If food is your motivation for swapping Tuscany for Piedmont, then Alba, a mere hour's train ride away from Turin, is a must addition to your trip. The town is located on the banks of the Tànaro river, surrounded by hills and vineyards, and renowned for white truffles, dark chocolate and wine.
You may want to time your visit to coincide with the autumn annual truffle festival. If wine is more your thing, book for spring when the streets turn into tasting tables for the great wines of Langhe, Roero and Monferrato as part of the 'Vinum Alba'.
Essentially, there's never a bad time to eat and drink your way around Piedmont.
SEE TRAIN TRIP:
Be inspired with this nine day trip to Piedmont
Receive £50 off your Byway holiday with code LIVEFRANKLY50.
Redeem at checkout. Valid until 30 September 2023. The code can be used once per trip by new customers. It cannot be used in conjunction with any other codes.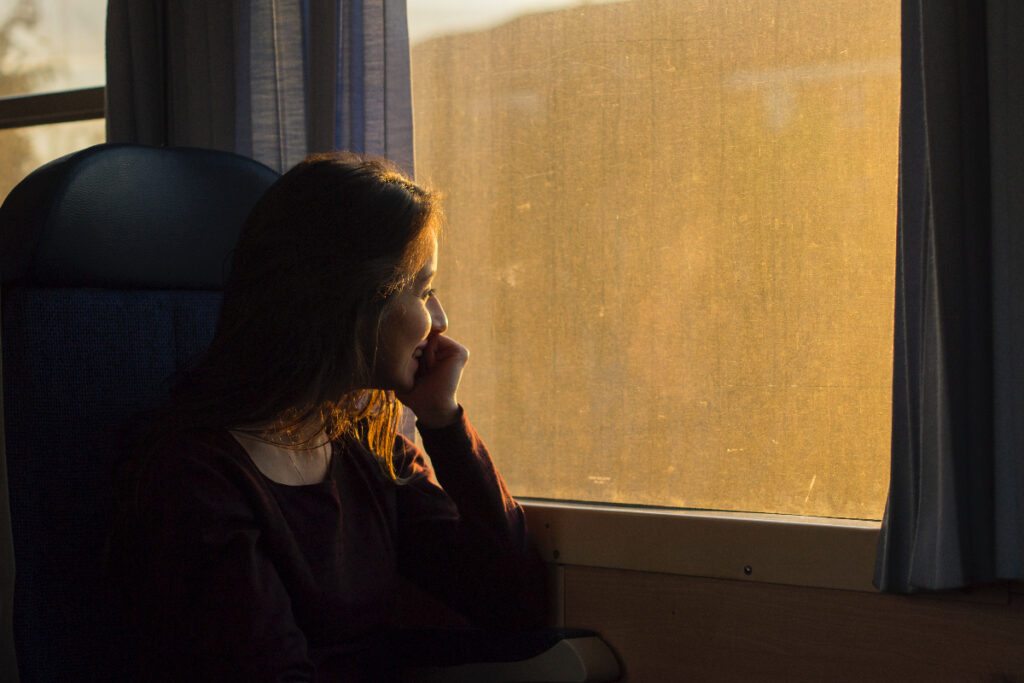 Byway Travel offer flight free holidays, and A to B journeys, that optimise for enjoyment rather than speed or cost.
​​The benefits of booking with Byway Travel include: Full customisation of your trip; Flexible tickets so it's easy to change your plans while you're away; Covid-19 refund guarantee with full financial protection from ABTA and on-demand support when travelling.
Main image: Azamat Esmurziyev, Unsplash