Written in collaboration with Byway Travel
Explore flight-free holidays and receive £50 off your Byway holiday with code LIVEFRANKLY50. T&Cs below.
So, you've read the headlines about the climate crisis. (How can you miss them?) You're recycling so much more. You're buying slow- instead of fast-fashion. And you're a supporter of the slow food movement and are eating less-but-better meat. But, you haven't quite cracked slow travel yet. The reasoning comes easy – there's only so many holiday days in a calendar year, we tell ourselves. Flying is the cheapest and fastest option. And, well, we deserve this.
But, what if not taking that flight could be the most important action you take? Above all those other areas you're putting effort into?
And, what if not taking that flight doesn't mean not taking that much-needed holiday? In fact, if you're looking to slow down then maybe slow travel is just the thing you need.
Why go through all the stress of flying to slam on the emergency brakes once you've finally landed on that sun lounger only to have to hit the accelerator full-pelt again as soon as you land home, when you could ease off gently and slowly shift back into gear?
…What if, instead, your holiday could start with the journey?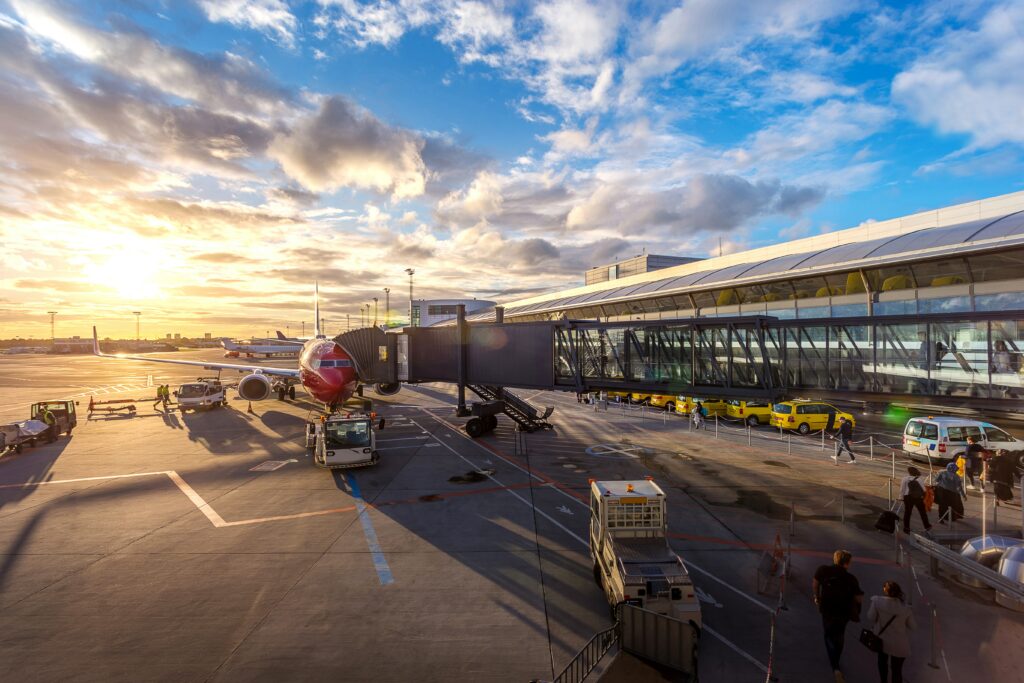 Why flying really is that bad
Note to reader: If you're anxious about the climate then maybe read the rest of this article first (which will explore all the benefits of slow travel) and then come back to this section to reinforce your newfound conviction that there is another way!
If you're still with us, be warned, there's no sugar-coating here…
Taking a flight is one of the worst things you can do for the environment as an individual. [1]
Even just flying from London to Rome emits more CO2 than an average person living in one of the 17 least polluting countries emits in a whole year, according to figures from German nonprofit Atmosfair.[2].
Now, there's lots of stats you can read (and that we have read) comparing carbon figures of flights with cars and trains and buses. [3] But, unless you're carbon-literate, these are not the most helpful to list. What is more helpful is the analysis:
Travel editor and author of Zero Altitude, Helen Coffey [2] gives the figures some perspective:
"Although other modes of transport aren't perfect either, flying usually trumps them when you add other harmful emissions into the mix, and the industry has barely scratched the surface of decarbonisation while continuing to expand [even post-Covid] at an increasingly rapid rate. There's a reason scientists say the quickest way to dramatically slash your carbon footprint is to simply stop flying."
Carbon number expert and author of "How Bad Are Bananas" puts it even more bluntly:
"There is no getting around the need to be frugal with our flying. Don't believe anyone who tells you otherwise."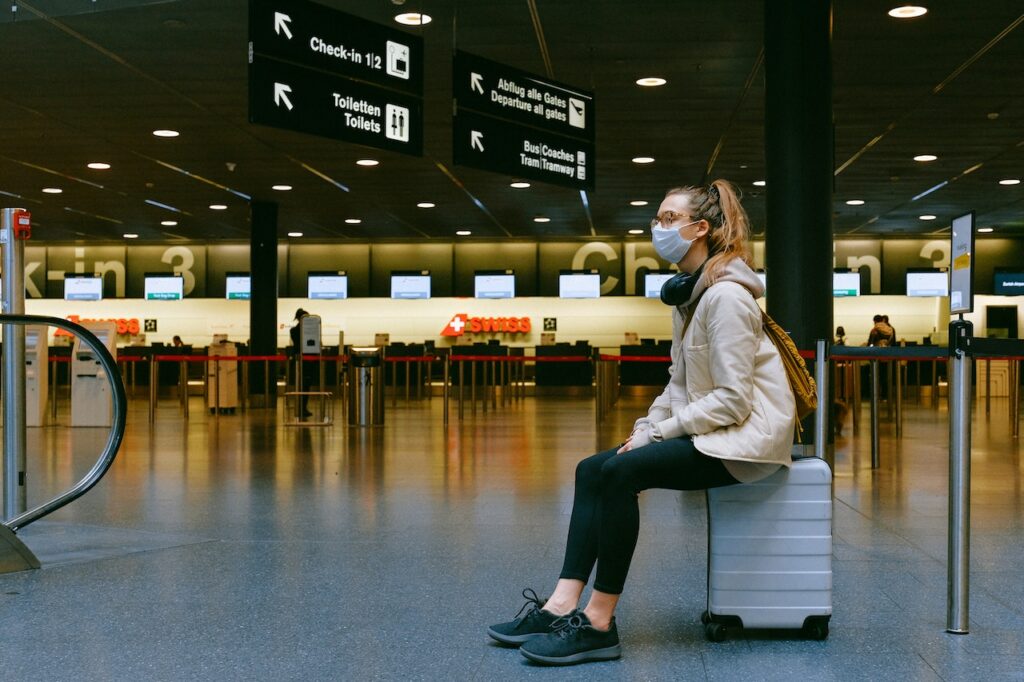 Us and flying
This year, passenger numbers are expected to reach 32.4 million. [1]
A large percentage of flights will be in Europe, with flight numbers (not passengers) expected to be 10.2 million. [2]
So, does our little bum on one little seat make a difference? Really?
Well, yes.
According to climate-action charity Possible, 70% of all flights in the UK are taken by 15% of people – the 'frequent flyers'. A frequent flyer being someone who takes three return flights a year. [3]
"Half the UK population never take a flight," emphasises Mike Berners-Lee.
Globally, it's a similar picture.
A recent study found just 1% of the population worldwide caused half of all aviation carbon emissions in 2018. [4]
"We think everyone's on the move, but in reality, just 4% of the world's population fly internationally in any given year… When we talk about flying, we are really talking about an elite activity," Stefan Gössling, a professor at the Linnaeus University School of Business and Economics who specialises in sustainable tourism, is quoted as saying in Zero Altitude.
The professor continues:
"What we are really talking about is a small group of people who might have to change their behaviour – it's not "normal" behaviour when the majority of the world's population aren't doing it."
This is partly why Helen Coffey is in her fourth year of no-flying – and she's a travel editor.
She says: "[This] makes it a climate justice issue, where the poorest carry the can for the lifestyle of the wealthy."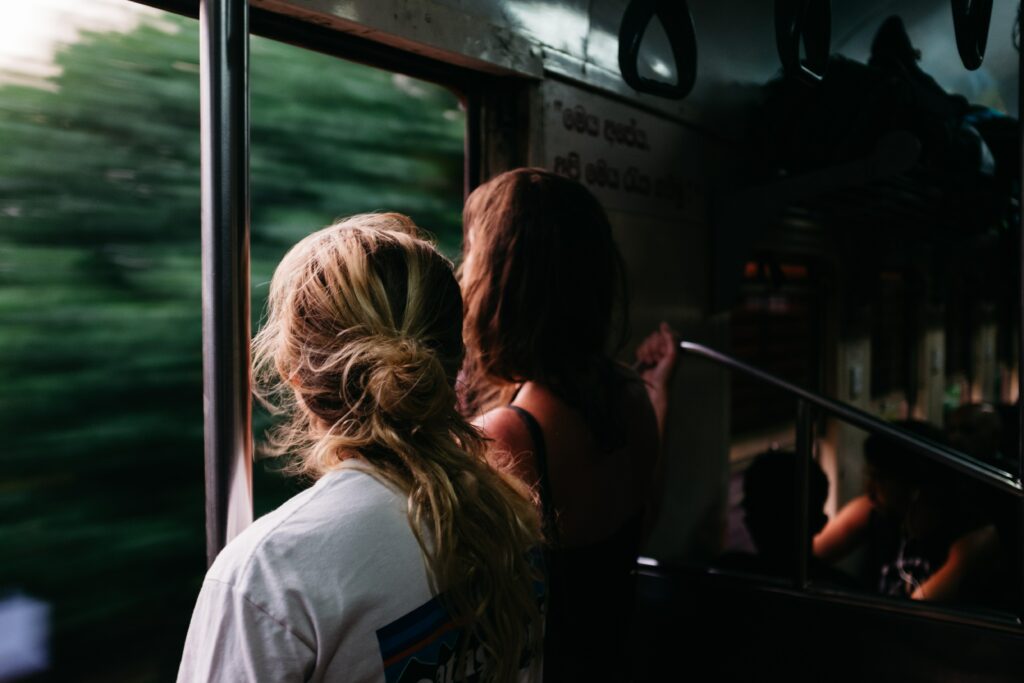 Sustainable travel – beyond flying
Understandably, flying less can be a difficult concept for us to accept. Especially because we have been sold the dream of travelling a globe of which is tantalisingly within our reach, thanks to cheap flights and long-weekends.
"For people for whom flying has always been accessible, undoubtedly, it's a tough pill to swallow. There's an immediate sense of injustice and Fear Of Missing Out on seeing certain parts of the world, even for those who've experienced the pang of 'eco-anxiety', confronted aviation stats, and felt left with no choice but to look at their own travel habits," says Harriet Matthews, product content executive, from Byway Travel.
She continues:
"But, it also offers up a profound invitation to dig deeper into what it really means to 'travel'. Swap the flight for scenic train journeys, sailings across turquoise vistas, and buses that trundle through changing landscapes and you'll reconnect with an essential part of travel that we've forgotten: the journey."
There's no denying certain destinations require more time to reach flight-free. But there's also a striking number of places that are even easier to reach by train than flying – including UK destinations and cities across the Netherlands, Belgium and France that keep the journey time to a minimum and a long-weekend absolutely still on the cards.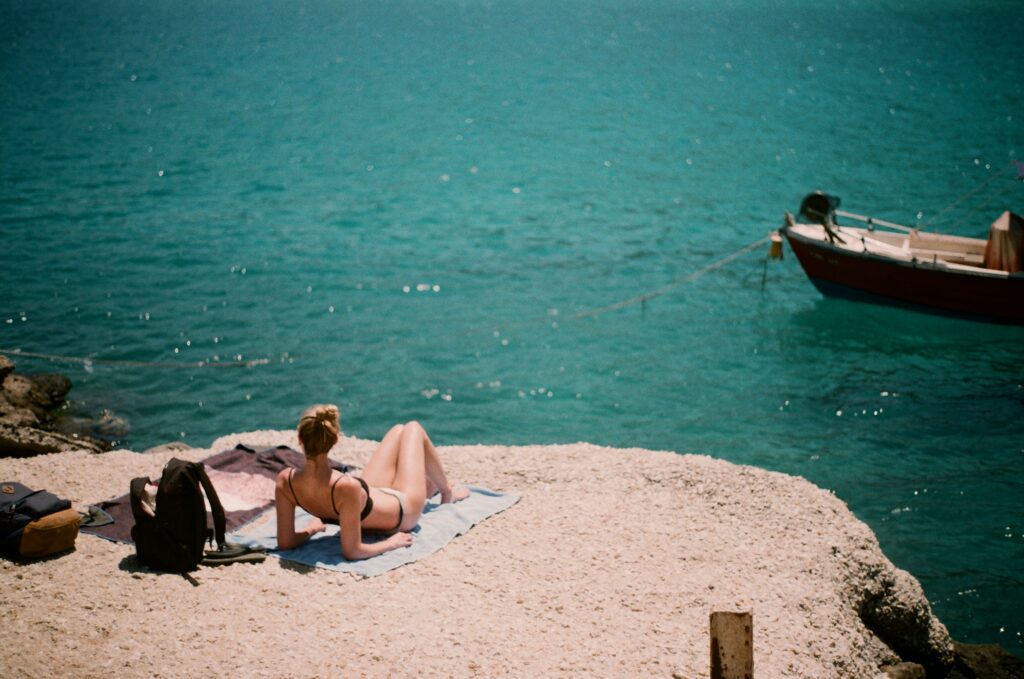 Sustainable travel: Tourism leakage
When it comes to carbon impact sustainable travel is all about the journey.
But, when you also take into account social impact, it's not only about the journey.
It's about the choices you make once you reach your destination.
"Tourism can empower local people and be a catalyst for positive change. The trouble comes when tourism isn't fair and inclusive and profit isn't evenly and locally distributed in order to directly benefit local communities," explains Byway's product content writer, Rachel Mills.
Have you heard of the term "tourism leakage"?
Tourism leakage is when your money doesn't stay in the destination, but leaks away from the local community and benefits large corporation owners. For instance, staying at international chain hotels or all-inclusive resorts, or opting for large tour services. Or when you're eating at chain restaurants that serve imported, rather than local, food.
Consider the all-inclusive resorts that swallows holidaymakers up for a week. It also swallows up any opportunities for members of the local community to build their own businesses offering bars, restaurants, and experiences to tourists. Instead, they are forced to accept often precarious jobs for low-pay offered by the hotel. [1]
When holidaymakers in the all-inclusive restaurant, how many ask what food is local? How many more unquestionably order that 'prime USDA steak'? Not only is this probably flown-in and has the carbon-footprint to prove it, it stifles opportunities for local fishing and farming – and doesn't allow space for the creation of local food economies.
And the leakage? Well, the profits are leaking to the foreign, industrial food companies. They're also leaking to the shareholders of the hotel chain, and probably sitting in some offshore account.
"Tourism leakage" amounts to an estimated 80% of all money spent by tourists in the Caribbean region, reports the UN. [2] And if you ever travel to the Caribbean you can see the impact this has (if you're brave enough to step outside of the resort, given the often repeated warnings that you're doing so at your own risk).
Sustainable travel: Supporting local and independents
So, what's the answer you cry? Near-exasperated because You. Just. Want. To. Book. A. Holiday. Guilt-free. And. Not. Have To. Camp. Please.
Well, if you're after a shining example of hotels doing it right, you could head to the Tuscan hills, where you'll find the Agrivilla I Pini – a 100% renewable-powered, vegan farmhouse, putting sustainability and carbon-saving initiatives centre stage.
More generally, staying in a local, independently-owned hotel increases the chance that tourism spend will be reinvested into the local community.
"Are they using green energy? Have they ditched single-use plastic? Are they Green Key-certified? If the answers to any of these questions is yes, these are all good indicators," advises Mills.
It's not only better for the local area – in my experience it enhances your experience of it, too. I have found that local, independently-owned hotels are often connected to the local, independently-owned restaurants, practically guaranteeing a great meal made with local and seasonal produce.
These restaurants have tended to be staffed by people who know the best local, independently-owned bars, where I've propped myself up on countless occasions and learned all about the interesting places to visit that are not featured in 'Top 10′ recommended lists.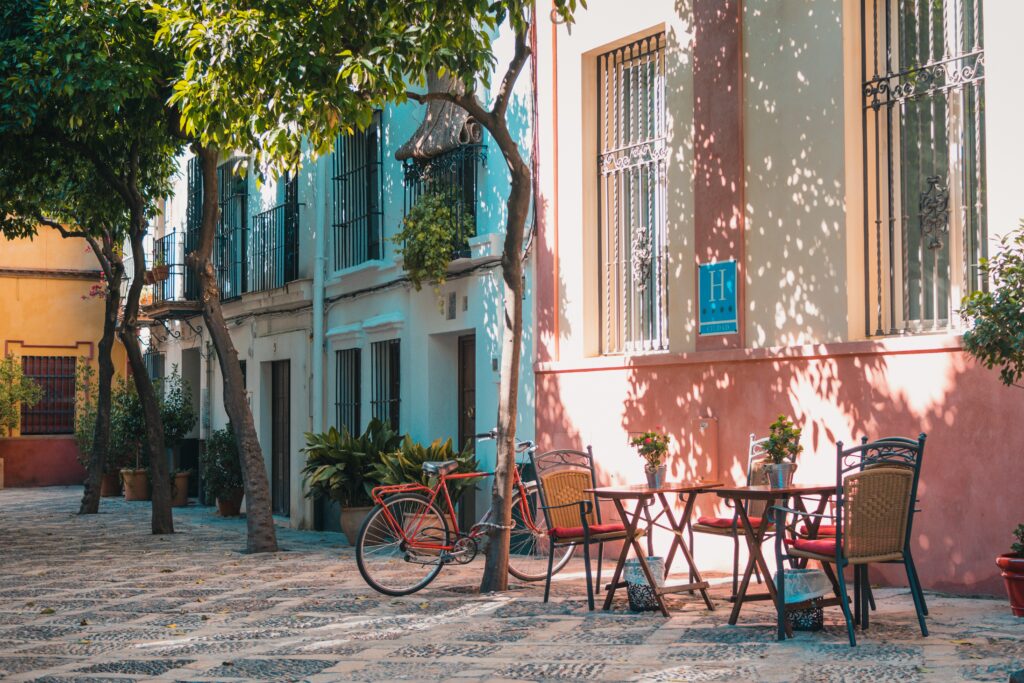 Sustainable travel: go the extra mile
How to reach them sustainably is the next question to consider. It goes without saying that exploring a city on foot is great for the planet and great for your health.
But, if you're in the countryside or want to go slightly further afield, rather than hiring a car you could hire a bike or even take your own to keep your carbon footprint low. (You can book a secure bike box on the Eurostar and most European trains are are geared up for taking bikes with a bit of pre-planning).
If you prefer four wheels, consider using the bus rather than a taxi for some journeys – not only is this more carbon-friendly, you'll be helping to keep local transport systems in demand and therefore in operation.
And the opportunity for adventure is just so much higher when you can meet people and hop-on or off at any point along the way…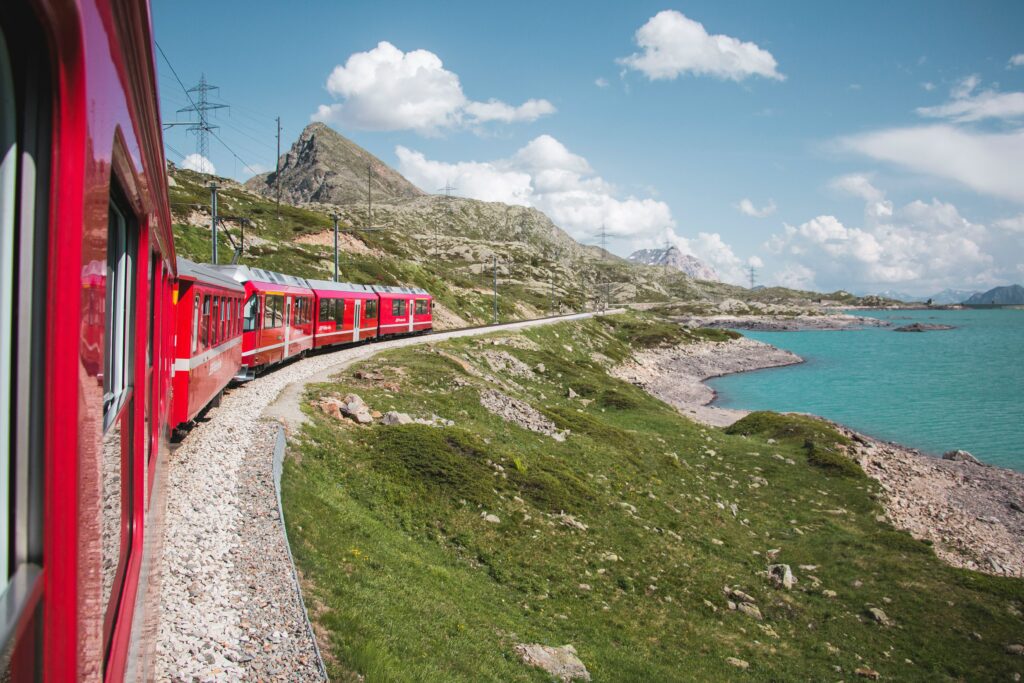 Sustainable travel: Live life on the edge and travel in 'edge' season
Edge season travel in Europe: April, May, June, September and October
The opportunity for adventure can also be greater if you're not restricted to travelling during the school holidays. Travelling out of peak season is an easy way to have a cheaper and more relaxed trip – as well as a positive social and economic impact on your destination(s) of choice.
It makes a lot of sense when you think about it – local residents benefit from alleviated pressure during peak season. Visitors spending money in traditionally quieter periods means it's not quite 'boom and bust'. Plus, natural and cultural assets (tourist attractions) are less overwhelmed if travel is spread out.
Who wouldn't like to travel when there's fewer crowds?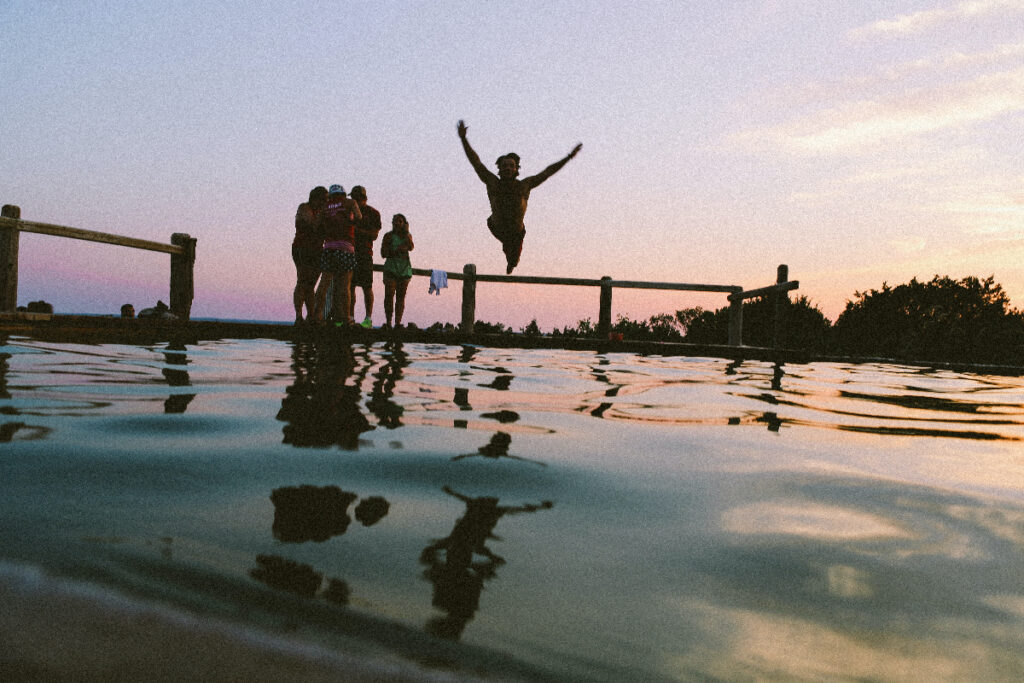 Mills adds: "Also, if you're travelling in April, May, June you get the beautiful spring/summer t-shirt weather before it turns sweltering hot. And if you're travelling in September and October, lakes and the sea have soaked up the summer warmth and are perfect for swimming. Sunsets are extra golden.
"If you fancy a long lunch and want your host to have a little extra time on their hands for small talk, then the edge season is your season." [1]
Receive £50 off your Byway holiday with code LIVEFRANKLY50.
Redeem at checkout. Valid until 30 September 2023. The code can be used once per trip by new customers. It cannot be used in conjunction with any other codes.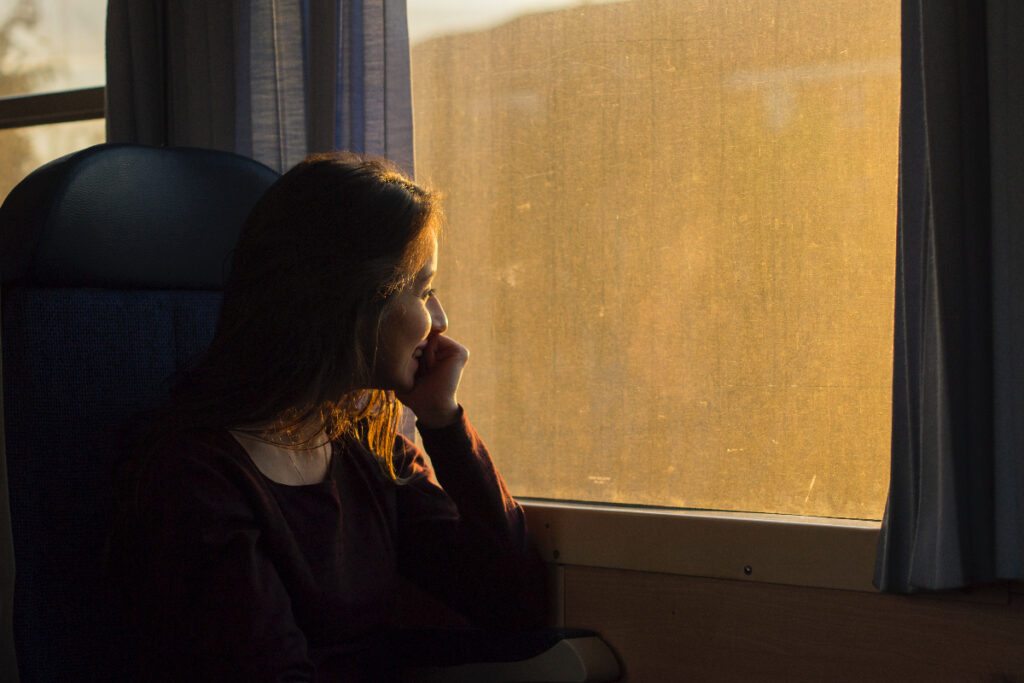 Byway Travel offer flight free holidays, and A to B journeys, that optimise for enjoyment rather than speed or cost.
​​The benefits of booking with Byway Travel include: Full customisation of your trip; Flexible tickets so it's easy to change your plans while you're away; Covid-19 refund guarantee with full financial protection from ABTA and on-demand support when travelling.
References
Why flying really is that bad
[1] https://www.byway.travel/blog/carbon-friendly-trips | https://www.bbc.com/future/article/20200218-climate-change-how-to-cut-your-carbon-emissions-when-flying
[2] https://www.theguardian.com/environment/ng-interactive/2019/jul/19/carbon-calculator-how-taking-one-flight-emits-as-much-as-many-people-do-in-a-year
[3] Zero Altitude, Helen Coffey

[4] How Bad Are Bananas, Mike-Berners Lee
Us and flying
[1] https://www.statista.com/statistics/564769/airline-industry-number-of-flights/
[2] https://www.irishtimes.com/business/2022/11/29/flight-numbers-set-to-remain-below-2019-levels-in-2023/
[3] How Bad Are Bananas, p.196
[4] Zero Altitude, p.28
Tourism leakage
[1] https://www.muchbetteradventures.com/magazine/tourism-leakage/
[2] https://www.un.org/development/desa/dpad/publication/world-economic-situation-and-prospects-2022/
When to travel