What is International Women's Day?
Marked annually on 8th March , International Women's Day (IWD) is a day celebrating the social, economic, cultural, and political achievements of women across the globe.
It is a day equally dedicated to raising awareness of the prevailing plight of women worldwide, with the goal of dismantling discrimination, driving equal opportunities and empowering women and girls to help them reach their full potential.
In 1908, 15,000 women marched through New York City demanding shorter hours, better pay and voting rights, spurring a series of events that led to what we now know as IWD.
In 1909, the first National Woman's Day was observed across the US on 28 February.
Then, in 1910 at the International Conference of Working Women in Copenhagen, a woman named Clara Zetkin (Leader of the 'Women's Office' for the Social Democratic Party in Germany) first proposed the idea of an International Women's Day – a day once a year in every country for women to celebrate their achievements and to press for their demands. [1]
International Women's Day has been celebrated every year since 1911, when more than one million people across Austria, Denmark, Germany and Switzerland gathered for IWD rallies campaigning for women's rights to work, vote, be trained, to hold public office and end discrimination. [1]
Though for those of us in the UK, it may appear we have come a long way since then, we still have a long way to go.
International Women's Day: What are some of the human rights issues women are facing across the globe?
In 2022 alone we witnessed devastating setbacks, from the US overturning the federal right to abortion, the Taliban's crackdowns on the rights of women and girls in Afghanistan, to the brutal suppression of women-led protests in Iran following the death of Mahsa Amini.
The fact remains that every day, women, all around the world, continue to face all manner of challenges and hardships in our continued fight for women's rights and gender equality.
Women and girls experience gender-based violence in staggering numbers
30% of all women worldwide who have been in a relationship have experienced physical and/or sexual violence committed against them by a partner. [2]
Women are more likely to be the victims of so-called "honour crimes". [3]
Every year, 4 million girls are at risk of undergoing female genital mutilation (FGM). [4] Due to COVID-19 related programme disruptions, UNFPA estimates that 2 million more cases of FGM that could have otherwise been prevented will occur over the next decade. [5]
Women and girls are at high risk of being victims of sexual abuse and/or harassment
In the UK, 1 in 5 women (21%) aged 18-55 have experienced harassment or abuse online. [6]
71% of UK women have been sexually harassed in public. This rises to 86% among 18-24-year-olds. [7]
More than 1 in 5 (22.9%) women aged 16 to 74 have experienced sexual assault (including attempts) since the age of 16. [8]
Between April 2019 and March 2020, 2.9% of women (approximately 618,000) aged 16 to 74 experienced rape, assault by penetration, sexual assault or indecent exposure (or attempts). [8]
Women and girls, particularly in developing countries, continue to face barriers to education and employment
Women account for two-thirds of the world's illiterate. [9]
Nine in ten countries have laws impeding women's economic opportunities, such as those which bar women from factory jobs, working at night, or getting a job without permission from their husband. [10]
The pandemic triggered an economic recession. This led to huge job losses in the services sectors where women are over-represented. As such, women lost their jobs at a much faster rate than men. [11]
In Afghanistan, under the oppressive rule of the Taliban, women are being denied their hard-fought rights, including their rights to an education, political participation and to work. The Taliban have closed secondary schools for girls and banned girls above age 12 from going to school.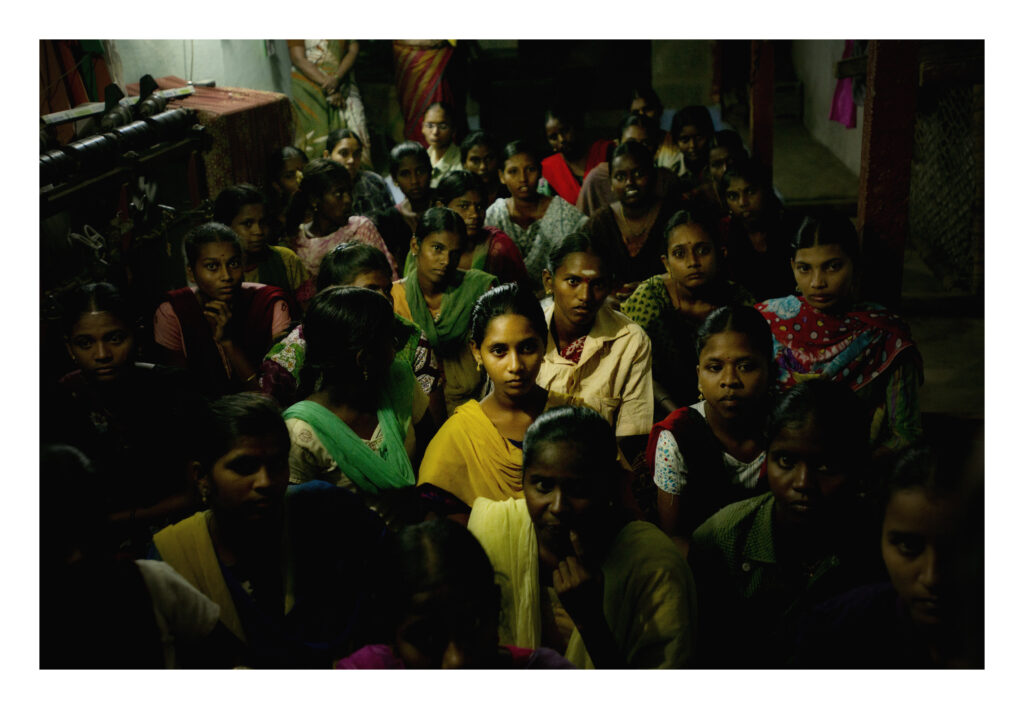 Women and girls continue to face the disadvantages of workplace discrimination the gender pay gap
Globally, the gender pay gap stands at 16%. For women of colour, immigrant women, and women with children, the difference is even greater. [12]
In the UK the gender pay gap increased to 15.4%, from 14.9% in 2020. [13]
Due to prevailing workplace discrimination and the gender pay gap, women face a lifetime of financial disparity. This increases women's risk of poverty in later life and prevents them from fully exercising autonomy. [3]
Women are continuously withheld from positions of authority and power
Women hold only 25% of administrative and managerial positions in the business world – 32% of businesses have no women in senior management positions. [10]
Women still hold only 22% of seats in single or lower houses of national parliament. [10]
Less than 20% of the world's landholders are women. [14]
Hunger and poverty disproportionately affect women and girls
An estimated 60% of chronically hungry people are women and girls. [15]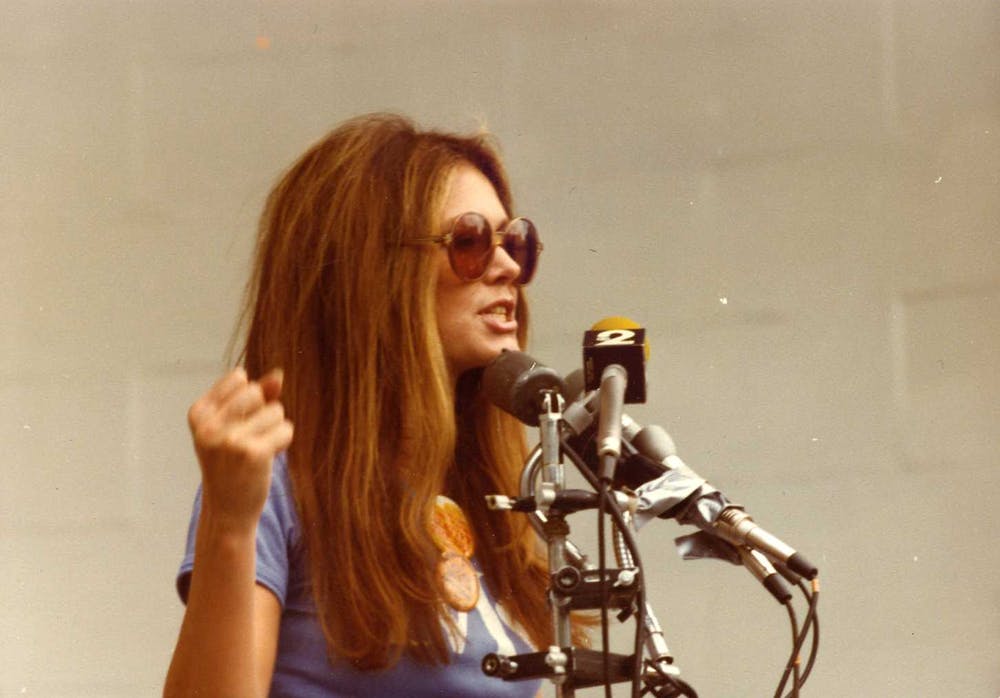 International Women's Day: Why is it important?
International Women's Day is important because it is about unification.
IWD is not country, race, group or organisation specific. It is powered by universal acknowledgement and action of how we can strive towards an equal society for all. And it is a day that belongs collectively to all women, everywhere.
In the words of feminist, activist and journalist, Gloria Steinem:
"The story of women's struggle for equality belongs to no single feminist nor to any one organization but to the collective efforts of all who care about human rights."
The bottom line is, Women's Rights are Human Rights. And by allowing and protecting the rights that all women deserve, we can establish a better world not just for women, but for everyone.
As Asha-Rose Migiro, Former Deputy Secretary-General of the United Nations, once said:
"Gender equality and the empowerment of women and girls is not just a goal in itself, but a key to sustainable development, economic growth, and peace and security". [16]
International Women's Day: How does it link to sustainability?
Without gender equality today, a sustainable future, and an equal future, remains beyond our reach.

UN Women
Striving for a fairer, more sustainable planet is central to what we do at Live Frankly. Campaigning for sustainability isn't just about demanding a better world for the benefit of the environment. It's about demanding a fairer world for people, too.
Often, the same industries and corporations abusing the environment are abusing people, too – particularly vulnerable people in lower-income countries.
These countries are also the most impacted by environmental degradation and climate change:
"The poorest half of the global population are responsible for only around 10% of global emissions yet live overwhelmingly in the countries most vulnerable to climate change." [Oxfam]
And of those who are being hardest hit, women make up a shocking 80% of the people displaced by climate change. [18].
According to the UN, women are more vulnerable to climate change impacts than men. This is because they constitute the majority of the world's poor. Also, where women are seen as the primary caregivers responsible for providing household food, water and fuel, they are more dependent on the natural resources that climate change threatens the most. [19]
International Women's Day: Women at risk
In developing countries, women are exposed to risks of death and injury due to increasingly dangerous weather. [17]
Every year, two million women and children die prematurely due to illness caused by indoor air pollution. The primary cause is the use of unclean energy for cooking and heating in households. [17, 10]
More than 70% of people who died in the 2004 Asian tsunami were women. This is because of various socio-cultural differences. For instance, many women stayed behind to look for their children and other relatives. Also, men more often than women can swim and climb trees. [10]
The climate crisis will most affect those with limited access to land, resources or the means to support themselves. Women face discrimination in accessing land, financial services, social capital and technology. While globally 39% of employed women are working in agriculture, forestry and fisheries, only 14% of agricultural landholders are women. [20]
40% of countries have at least one restriction to women's rights to property. Insecure land rights make women especially vulnerable to land-grabbing for large scale environmental projects. [17]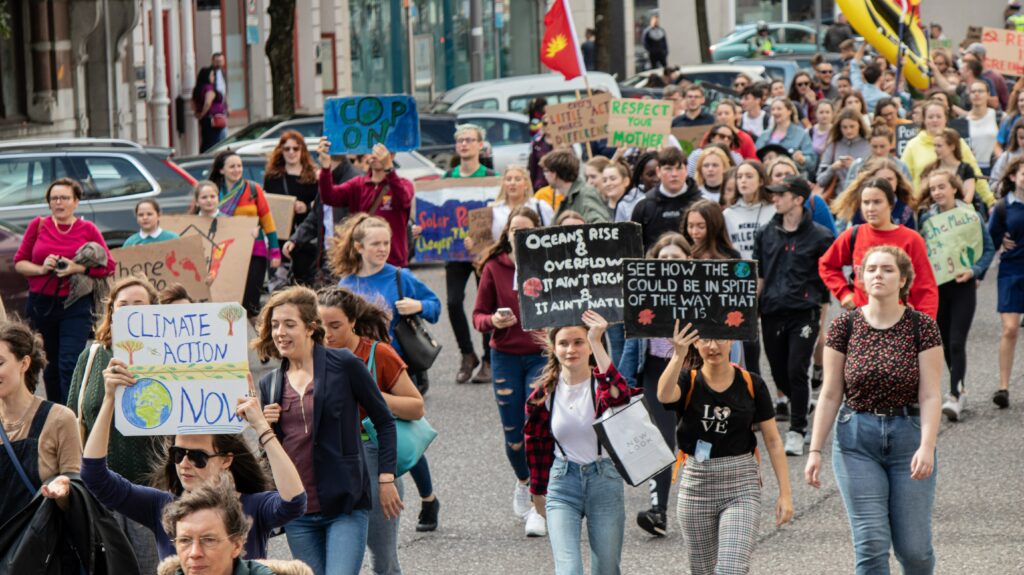 International Women's Day: Women as changemakers
"Continuing to examine the opportunities, as well as the constraints, to empower women and girls to have a voice and be equal players in decision-making related to climate change and sustainability is essential for sustainable development and greater gender equality. Without gender equality today, a sustainable future, and an equal future, remains beyond our reach."

UN [19]
While women are clear victims of the climate crisis, they are also powerful changemakers in the fight for climate action.
Celebrating the contributions of women and girls around the world in building a more sustainable future for all, UN Women chose the theme, "Gender equality today for a sustainable tomorrow," for last year's International Women's Day, recognising the key role women have to play in achieving climate justice.
Evidence from 25 developed and developing countries suggests countries with higher female parliamentary representation are more likely to set aside protected land areas. [14]
Female representation in national parliaments leads to more stringent climate change policies across countries. By doing so, it results in lower carbon dioxide emissions. [21]
Women's behaviour as investors also shows that they on average are more concerned about climate change than men. Female investors are more than twice as likely as their male counterparts to say it is important for the companies they invest in to integrate ESG (Environmental, Social, and Governance) factors into their policies and decisions. [22]
Yet, we continue to deny women input in climate policy-making. 67% of decision making roles about climate worldwide remain occupied by (mostly white) men. [20]
Ultimately, prevailing oppressive and discriminatory social, economic and cultural gender norms means that we are yet to realise the full potential of what women can contribute to this area.
REFERENCES
[1] International Women's Day, History of International Women's Day
[2] World Health Organisation, Violence against women
[3] https://www.amnesty.org/en/what-we-do/discrimination/womens-rights/
[4] UNFPA, UNFPA-UNICEF Joint Programme on the Elimination of Female Genital Mutilation
[5] UNFPA, COVID-19 impact brief for UNFPA, p.2 ; UN Women report, "Beyond COVID-19: A Feminist Plan for Sustainability and Social Justice", p.36
[6] Ipsos MORI poll for Amnesty International UK, 2017
[7] Prevalence and reporting of sexual harassment in UK public spaces, A report by the APPG for UN Women, p.6
[8] Office for National Statistics Crime Survey for England and Wales
[9] UNESCO, Literacy Rates Continue to Rise from One Generation to the Next, p.1
[10] UNDP Linkages Gender and CC Policy Brief, p.5
[11] ILO Policy Brief, A gender-responsive employment recovery: Building back fairer
[12] UN Women, Everything you need to Know about equal pay
[13] Office for National Statistics, Gender pay gap in the UK
[14] UN Women, Facts and Figures
[15] World Food Programme, Gender Policy, p.3
[16] UNFP, News
[17] UN Women report, "Beyond COVID-19: A Feminist Plan for Sustainability and Social Justice", p.50
[18] UN News, Women bear the brunt of the climate crisis, COP26 highlights
[19] UN Women, International Women's Day 2022: "Gender equality today for a sustainable tomorrow"
[20] UN Women, Gender equality women's rights in review p.23
[21] Astghik Mavisakalyan and Yashar Tarverdi, "Gender and climate change: Do female parliamentarians make difference?", p.16
[22] Oliver Wyman Forum, Diversity Climate report, p.13
Main image: Burcu Köleli for UN Women (2022)