We can only guess what Christmas is going to look like this year. But, one thing's for certain – spreading love and joy is essential! Things can get a little bit confusing when it comes to ethical Christmas gifts. Really, we know we shouldn't be buying each other extra stuff. But, we have become accustomed to showing people we care by giving presents.
Whether you're trying to be more ethical yourself or you have a friend who leans this way, the wonderful fact is that ideas that are socially and environmentally responsible can be the gifts that keep on giving. Here's our pick of some of best ethical and sustainable Christmas gift ideas…
Sustainable Christmas gift ideas: Experiences
Unseen Tours, Walking Tours of London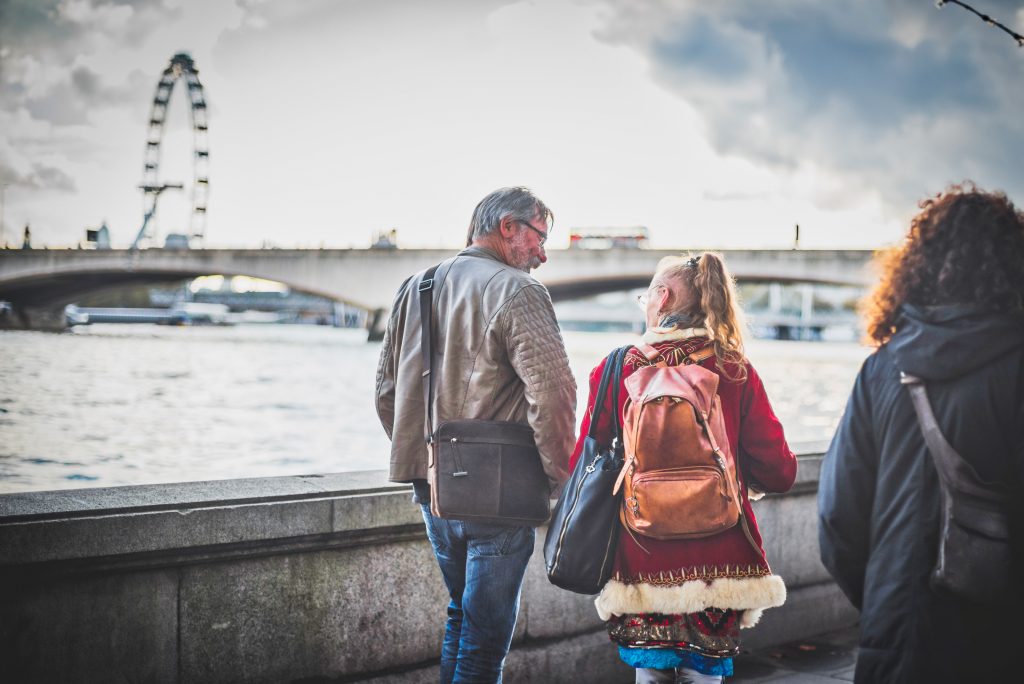 In the new year, people are definitely going to want to get out and about again. So, why not give the gift of allowing people to reacquaint themselves with the city of London at the same time as discovering it in a whole new light?
Unseen Tours are two-hour walking tours hosted by homeless, formerly homeless and vulnerably housed people. This means the historic facts are weaved together with the modern-day realities of what it means to live on the street. The fabulous Viv guided us through the streets from Temple to Covent Garden. Our tour began on a bench which had been her bed for a year; took us past historic monuments, taught us quirky facts about the Savoy Hotel, made us laugh with stories about her incredibly colourful life, and showed us the nicest places to use the toilet for free. You can't ask for much more than that.
We wore masks and walking outside felt Covid-safe.
If you want to donate to a Christmas charity this year then Crisis and Pathway are two recommendations from Viv.
From £15
Buy now
Migrateful online cookery classes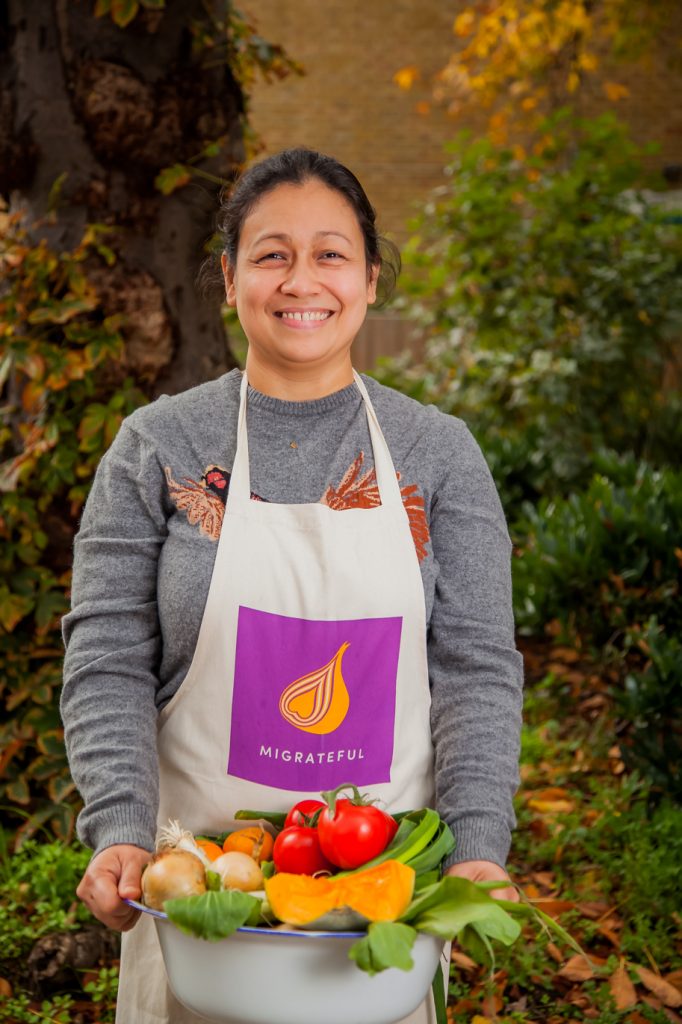 What better way to spend a Saturday night home-alone-together, than learning a new recipe, taught live over Zoom?
Tina's cook-along class for Filipino dishes Ukoy and Adobo was a delightful way to spend the evening and offered interesting insights into the cultural elements of the meal. It was lovely to interact with new people and several of the guests signed onto the same class creating festive vibe.
The icing on the cake is Migrateful's mission to empower and celebrate refugees and vulnerable migrants on their journey to integration – another way food has the power to bring people together.
Tip: we recommend you weigh out and prep ingredients before you begin!
From £20
Buy now
Sustainable Christmas gift ideas: Food
Fat Macy's Artisan Hamper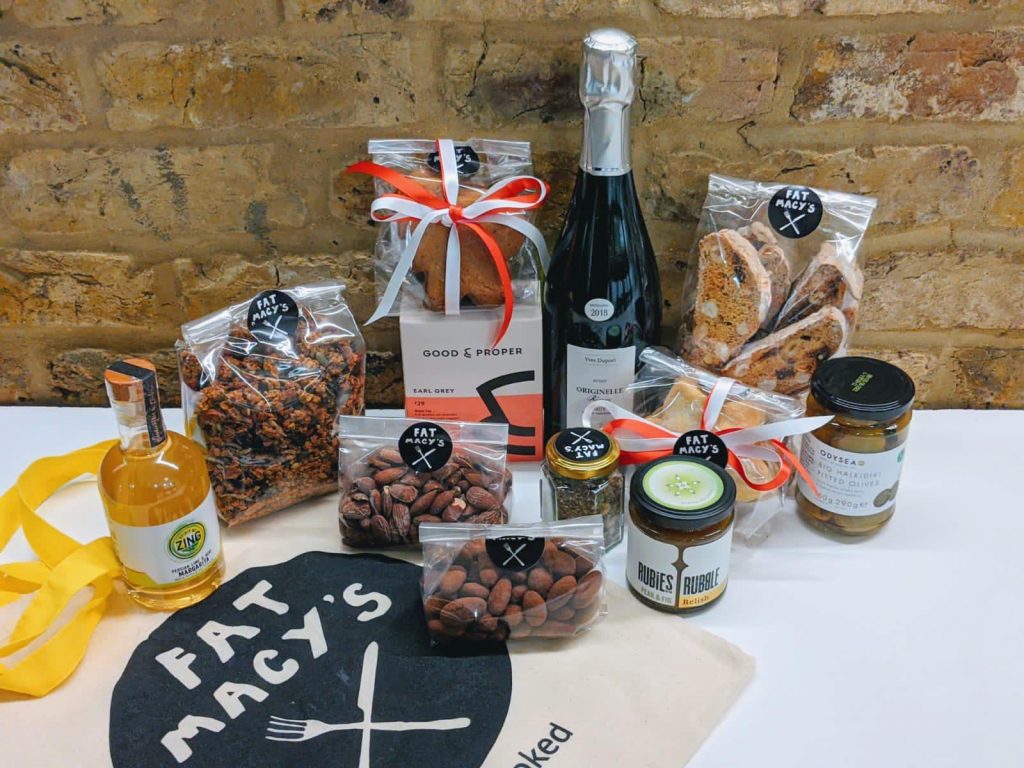 The way to anyone's heart is through their belly and this hamper delivers all the sweet and salted goods plus a bottle of wine and Good & Proper tea to wash it all down with.
If that's not warmed you from the inside then the fact that Fat Macy's harnesses the power of food and community to enable young people to change their future, certainly will. Each purchase funds trainees living in temporary housing to access a programme of support, leading to work alongside accomplished chefs. Their innovative scheme allows trainees to save for a housing deposit, without affecting their access to support, giving them the boost they need to break the cycle of homelessness.
Includes: Salted Roasted Almonds; Halkidiki Olives; Pear & Fig Rubies in the Rubble Chutney; Cardamom Shortbread Stars; Hazelnut & Dark Chocolate Biscotti; Fat Macy's Almond Granola; Good & Proper Tea; a bottle of Origin'l Réserve Brut.
£65
Buy now
Organic Hemp Seed Oil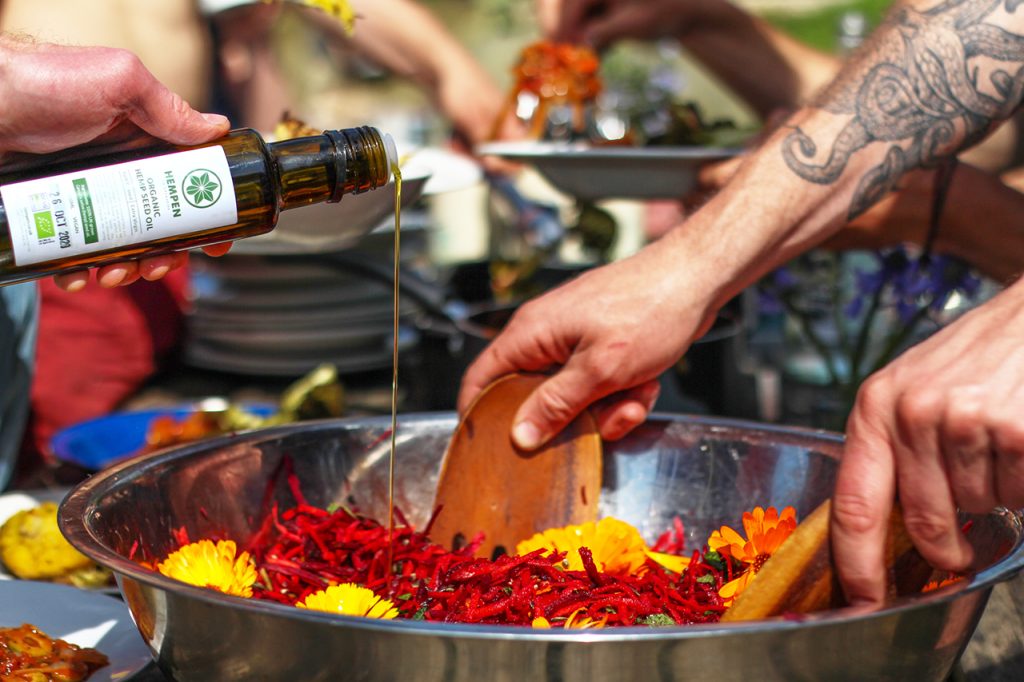 Hemp is very possibly the new superfood. Although, there's nothing new about it, really. Evidence suggests hemp was the first plant to ever be cultivated by man and its uses date back 10,000 years (give or take).

Hempen organic hemp seed oil contains more Omega 3 and 6 than the fish oil tablets some people take (Omega 3 helps maintain a healthy heart, brain and metabolism, and omega 6 provides energy for the body).
Hemp seed oil is packed with vitamins A, B, C and E, and carotene, an antioxidant and lower in saturated fat than other plant-based oils.
It's also a great alternative to olive oil, butter and spreads. It has a delicate texture and a distinctive nutty flavour similar to sunflower seeds.
£8
Buy now
Sustainable European wine gift box, from Vino Vero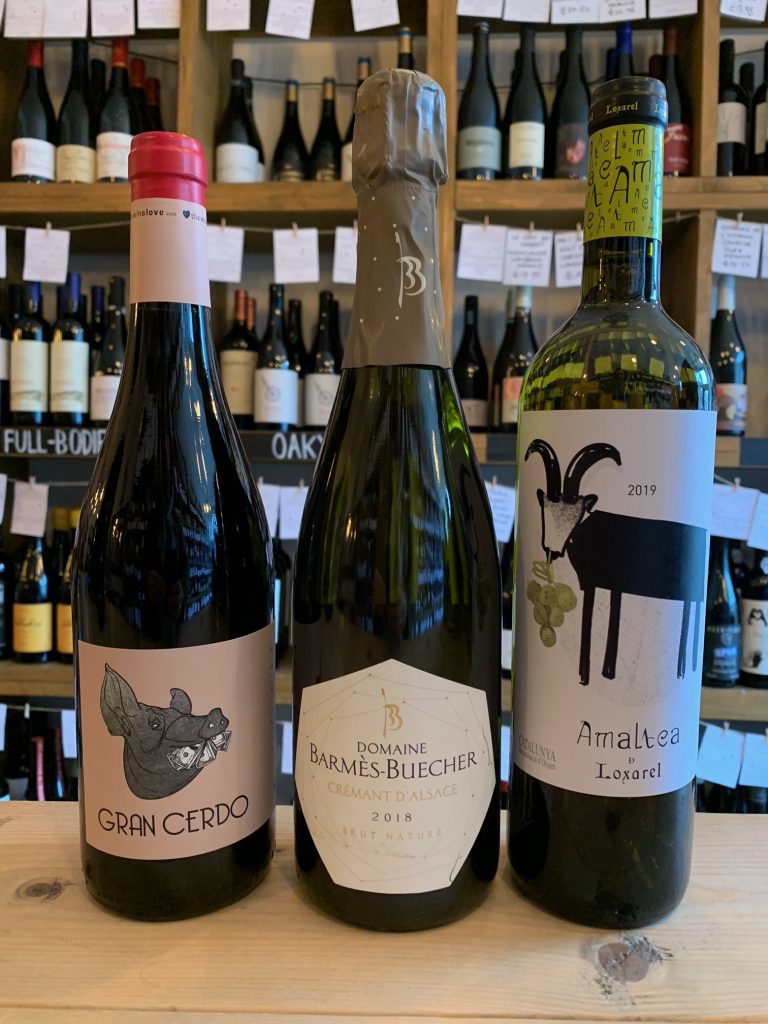 Travelling is somewhat difficult at the moment, so why not gift a taste of Europe? A favourite Christmas gift set is this trio from Vino Vero in Leigh-On-Sea.
The set includes the Barmes Boucher, a no-dosage sparkling wine designed to reflect pure terroir of Alsace in France; the biodynamic Almatea Loraxel from the Penedes region of Spain and inspired by Greek mythology; and the Gran Cerdo Tinto made by cult winemaker Gonzalo Gonzalo in Rioja who has rejected all chemicals in the vineyard and ferments his wines in concrete tanks, so there is no oak influence.
£54.95
Buy now
Apostle coffee subscription box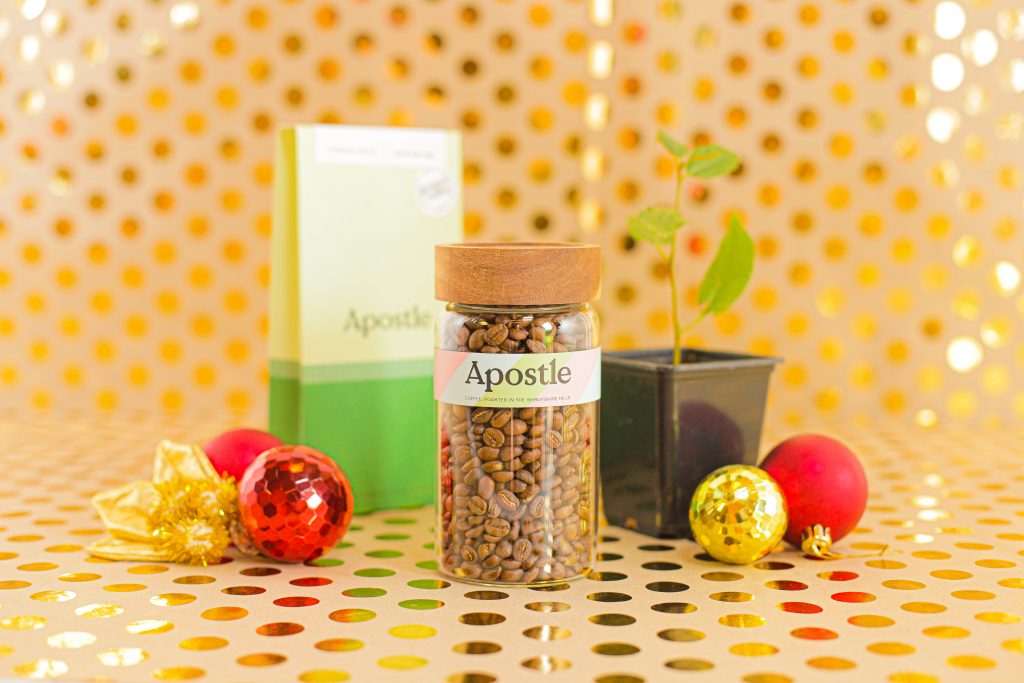 There's good coffee and then there's really good coffee. Coffee made from organic single origin Hondouran beans, farmed in a fair trade way, roasted in an 'off grid' roastery (in Shropshire) that's powered by wind, solar and natural gas, and delivered straight to your door in 100% compostable letterbox-friendly packaging*. Phew. Did you get all that? We've just had a cup.
Plus, each purchase comes with a certificate to show you have inset an entire ton of carbon, because Apostle have planted an endangered tree with a 40-year-lifespan in the forest that surrounds their roastery. That's one for the fridge.
*The cardboard can be recycled and the stickers and inner cellophane bag can be put in the general waste or go in your local council's compost collection if you have this service.
£28.95, 3 month subscription
Buy now
Sustainable gift ideas: Face masks
Birdsong Optimist reusable face mask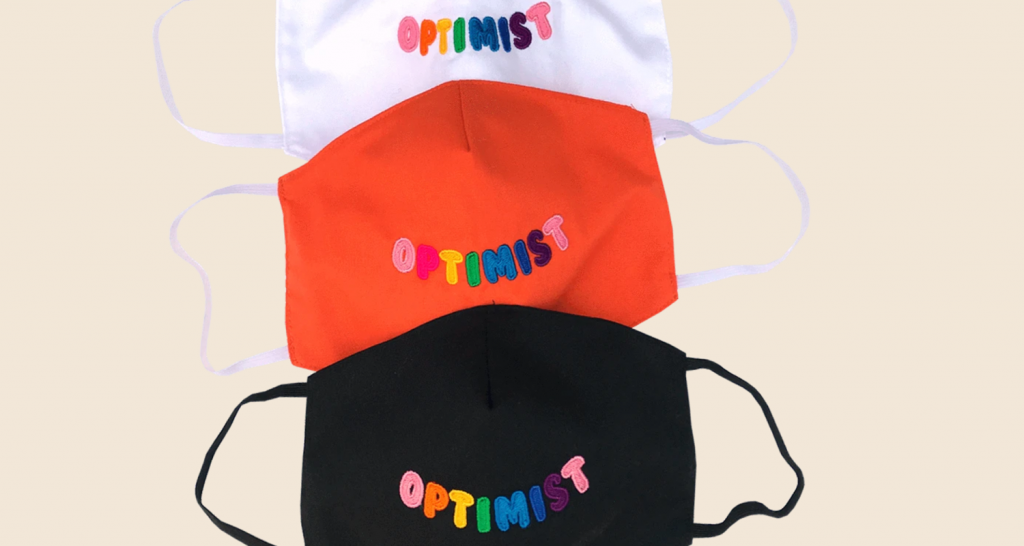 Bold, bright and seriously positive, Birdsong's face masks will make you and everyone around you smile, even if you can't see it. These double-layered masks are made from end-of-roll cotton and printed with the word OPTIMIST in rainbow colours. Most importantly, though, whichever mask you buy, Birdsong makes sure its seamstresses receive the living wage.
£24
Buy now

Gung Ho Zero-waste reuseable facemasks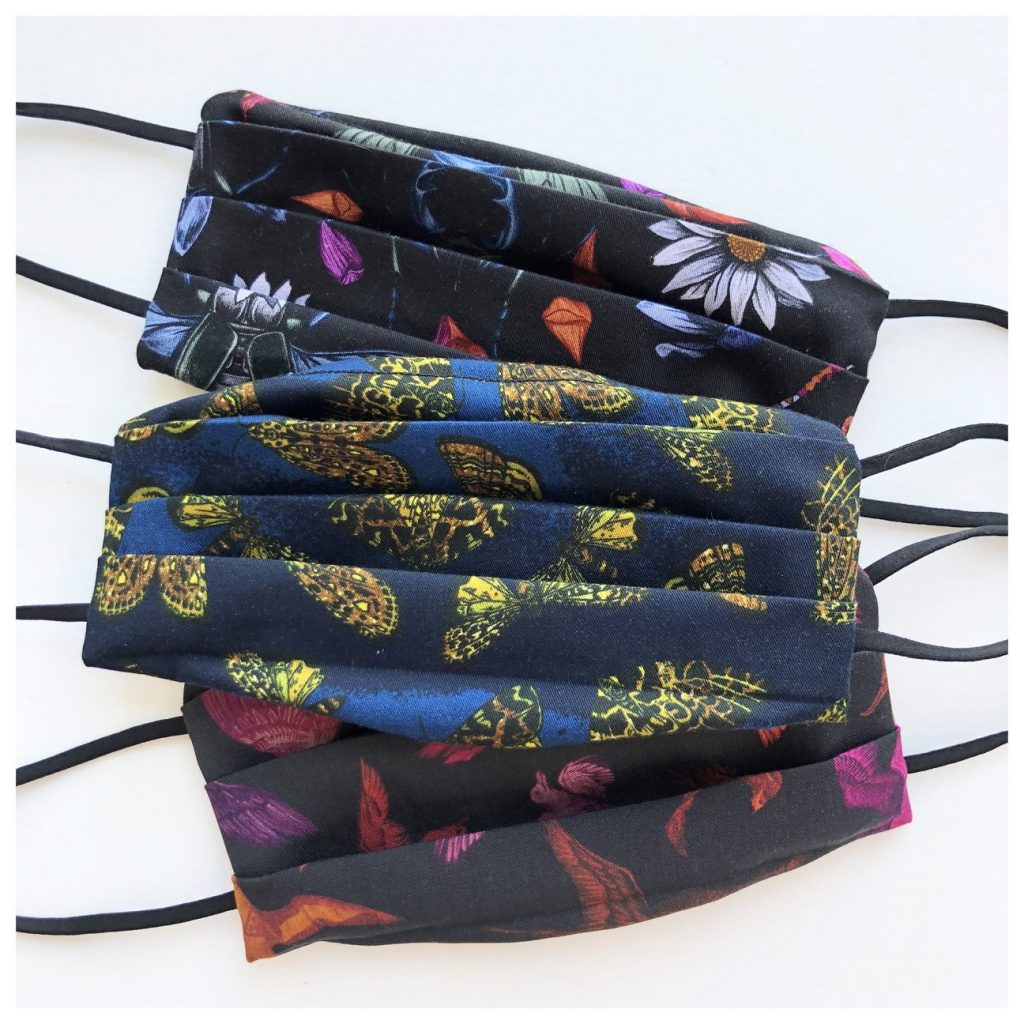 Gung Ho is another clothing brand with a focus on bold and bright designs – many containing hidden meanings. No less care has been taken when it comes to Gung Ho's face masks, which are made out of offcuts, double layered with a filter you can replace.
£15
Buy now
Lora Gene reusable silk face mask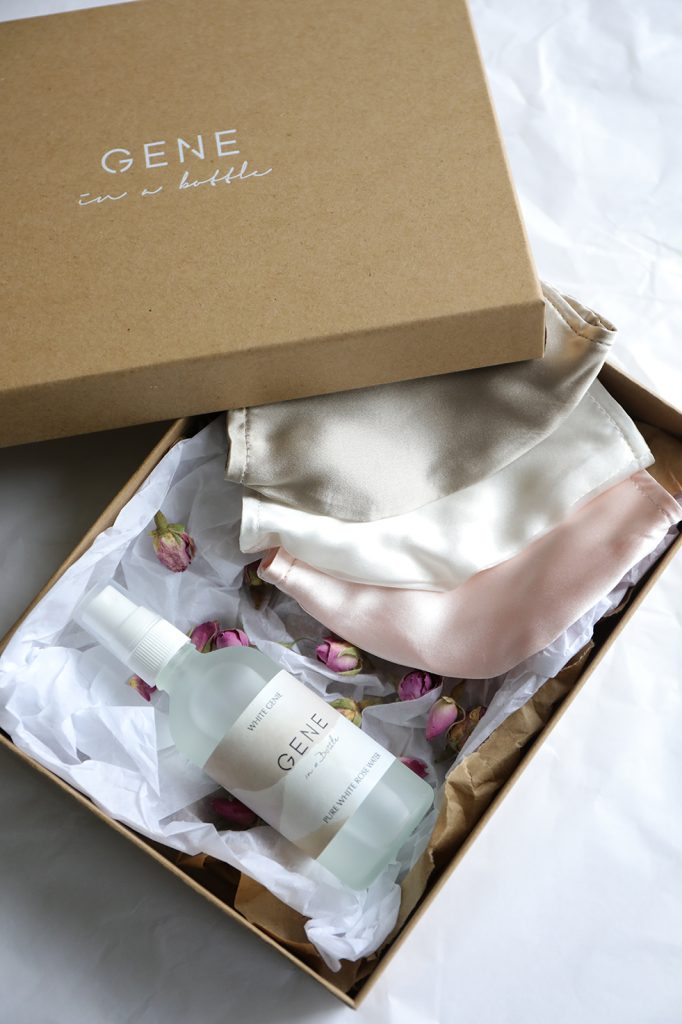 Designs have come a long way since masks first came out. They are not only more comfortable, but these ones are stylish and sustainable, too. These Lora Gene masks are made from silk, which may help repel moist droplets and reduce fabric wetting and thus maintain breathability and comfort.
£19
Buy now
Sustainable gift ideas: Christmas clothing
Valentina Karellas The Danvers scarf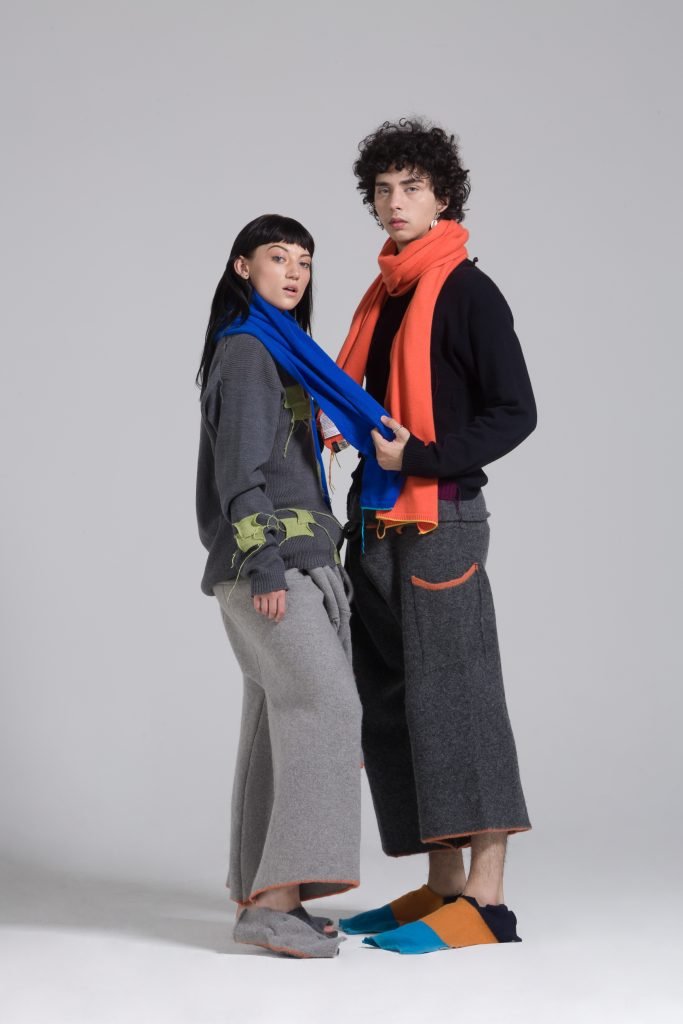 If you want to wrap someone in love, then this is the scarf to do just that. Each row is accountable and treasured by hand, and made to order on a vintage industrial knitting machine. The Danvers scarf is made of beautifully soft and bright (surplus) cashmere, which is incredibly limited stock. When this yarn is gone, it's gone…
£120
Buy now
Dedicated Brand Equality socks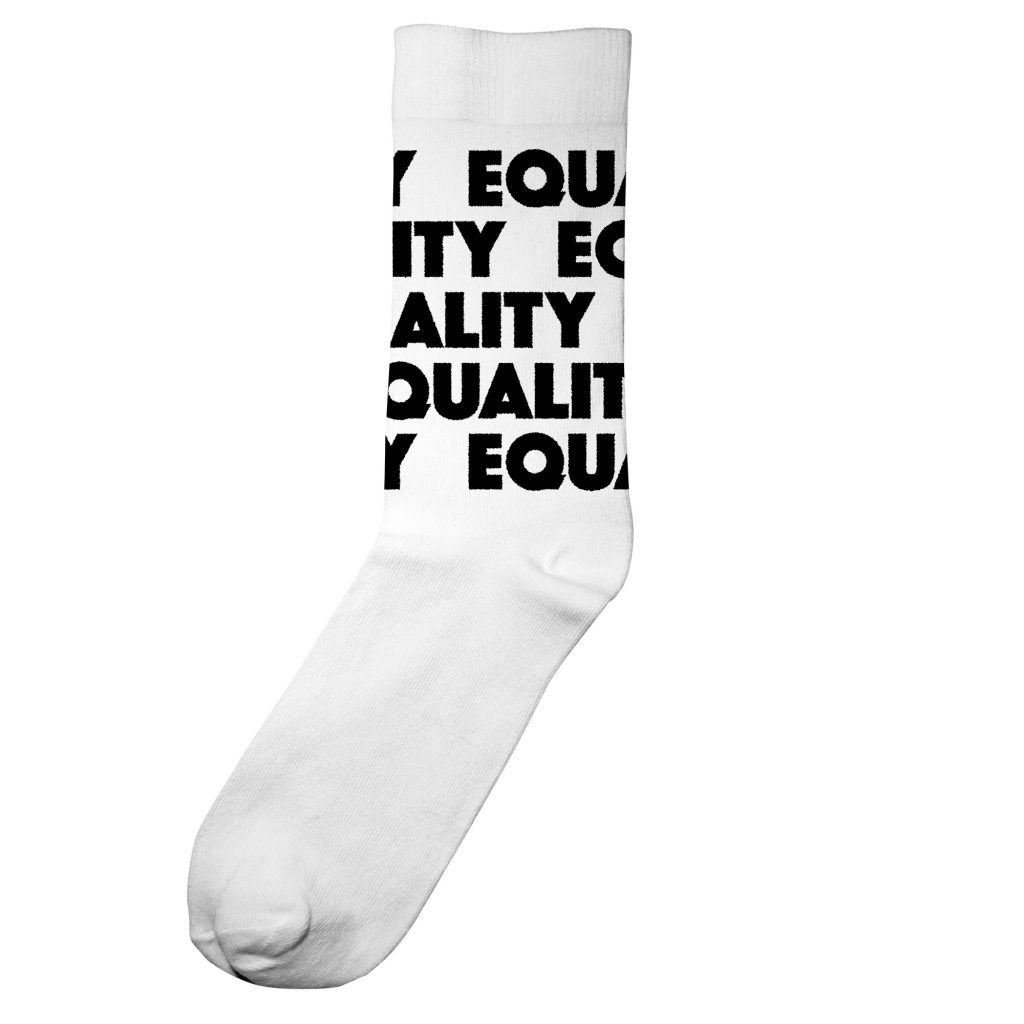 Is Christmas really Christmas without a pair of new socks from someone? And if you're gifting socks, then a bold slogan is the way to go. But, only if the brand lives up to that slogan in its business practices, which we are assured Dedicated Brand do. The socks are made from organic and Fairtrade certified cotton and ensure secure, decent working conditions for both farmers and workers.
£7.95
Buy now from Mi Apparel
Gung Ho Climate Sweatshirt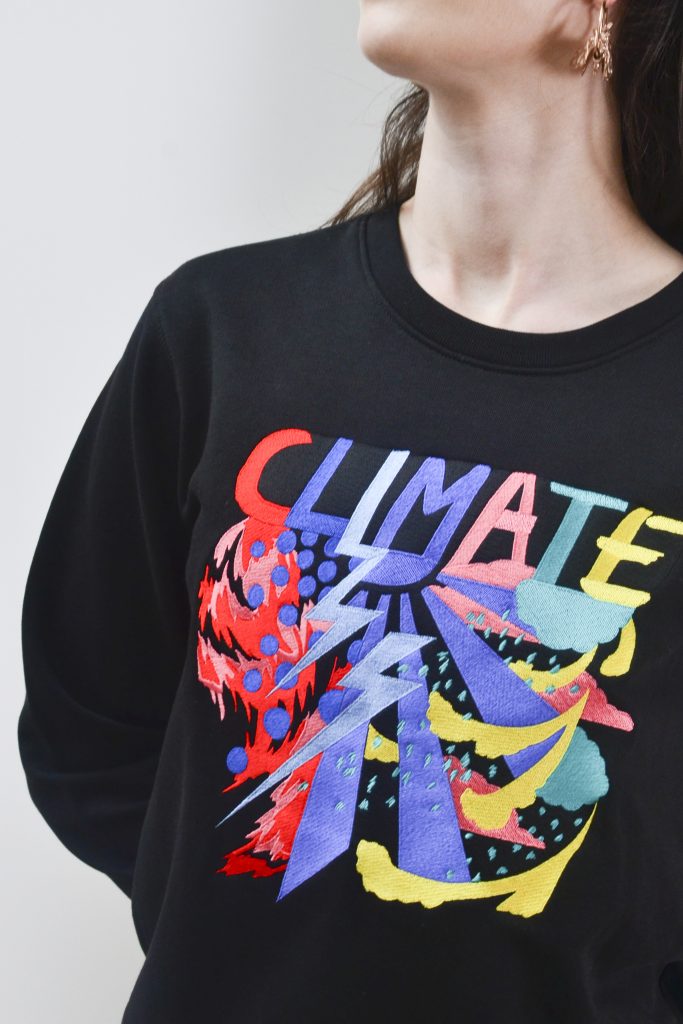 What is Christmas without a little small talk about the weather and politics – family and global – thrown in?
Hopefully, most of us are on the same page with the climate crisis now, but as we all eat and drink to excess this beautifully designed and embroidered jumper also has the potential to be a nice conversation starter about the clashing weather conditions that will become ever more frequent and ever more extreme as temperatures rise.
We advise buying true to size if you're pairing with jeans or your favourite mini for festive outings and one size larger if you're looking for super-cosy loungewear.
As well as being a brand that pays huge attention to ethics and sustainability, Gung Ho gives 10% of its profits back to a charity that works with that issue you're wearing – in this case Friends of the Earth.
£120
Buy now
Sustainable Christmas gift ideas for children
Mud & Bloom children's gardening and nature crafts subscription box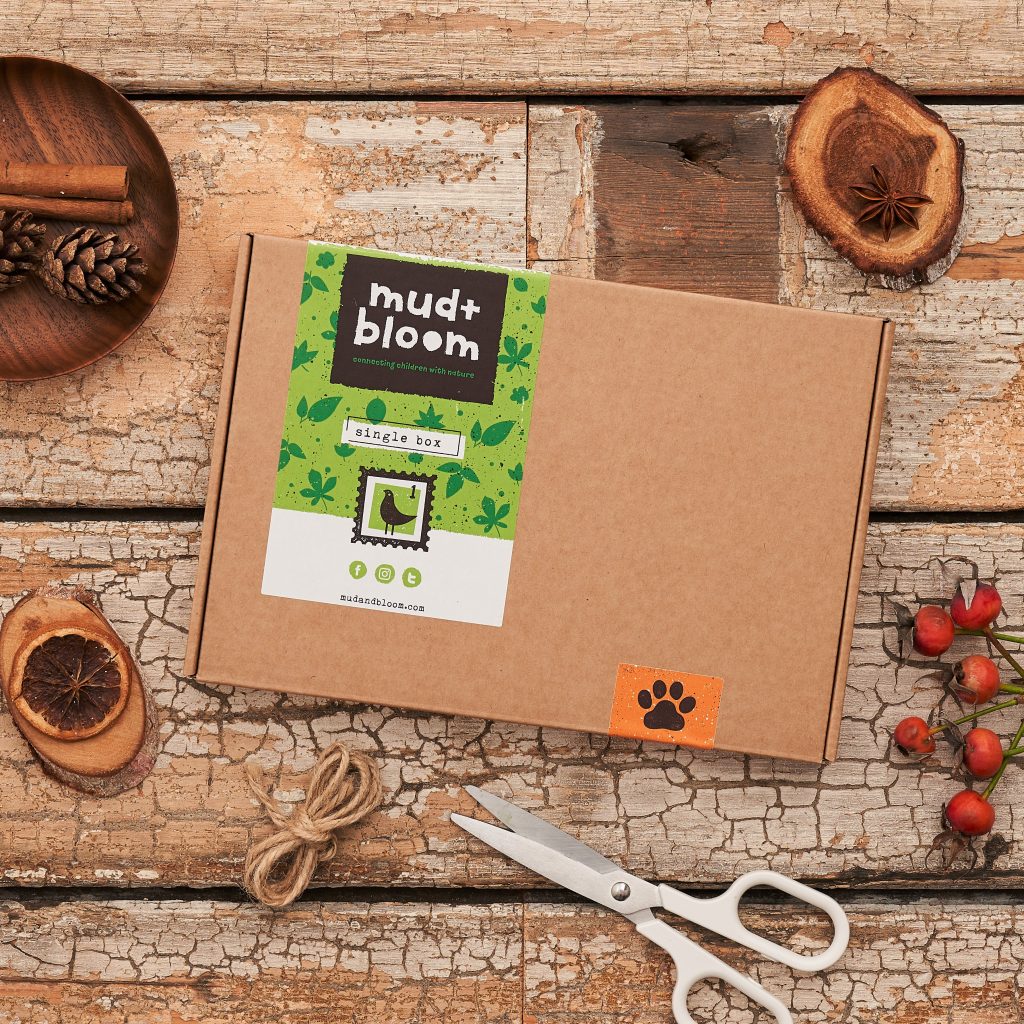 Recommended ages: 3 – 8
What do you buy kids at Christmas? How about the gift of nature that keeps on giving…
These letter-box friendly boxes arrive every month with four seasonal growing and craft activities. They also include instructions, nature news and games to teach children about the seasons, plants, insects, birds, soil and rainfall.
All boxes come with organic, peat-free compost pellets to enable anyone to grow the seeds regardless of whether they have access to a garden. The activities go down a treat and if you can't complete all the activities in term-time, they make for great ideas come the holidays.
£35.85 three-months pre-pay
Buy now
Philly & Friends Who do I See in the Mirror? picture book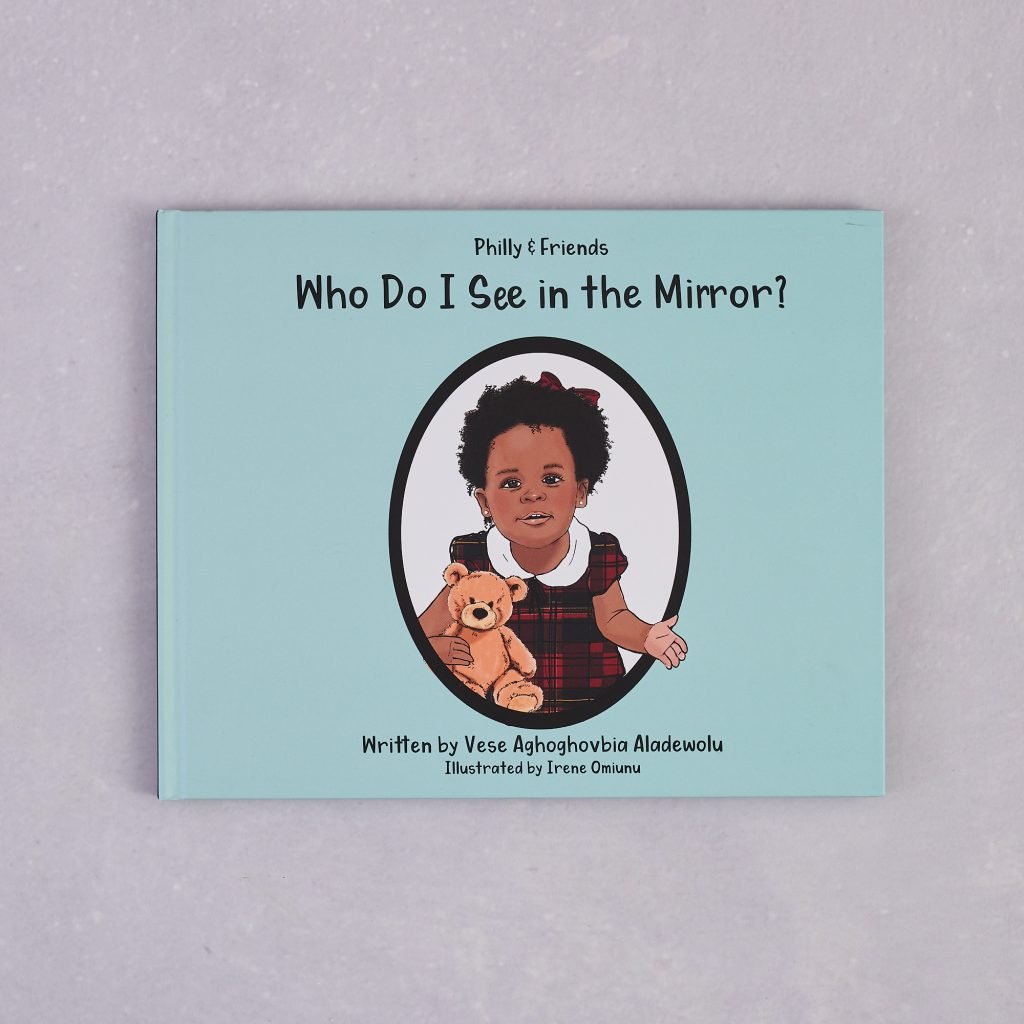 Recommended ages: 0 – 6
"The little girl, Philly, has so much self-love, it's contagious". Who Do I See in the Mirror? is a gorgeously illustrated and powerful book that reminds children they are so much more than their physical appearance.
£10
Buy now from Janet's List
Small & Bright Baby Christmas box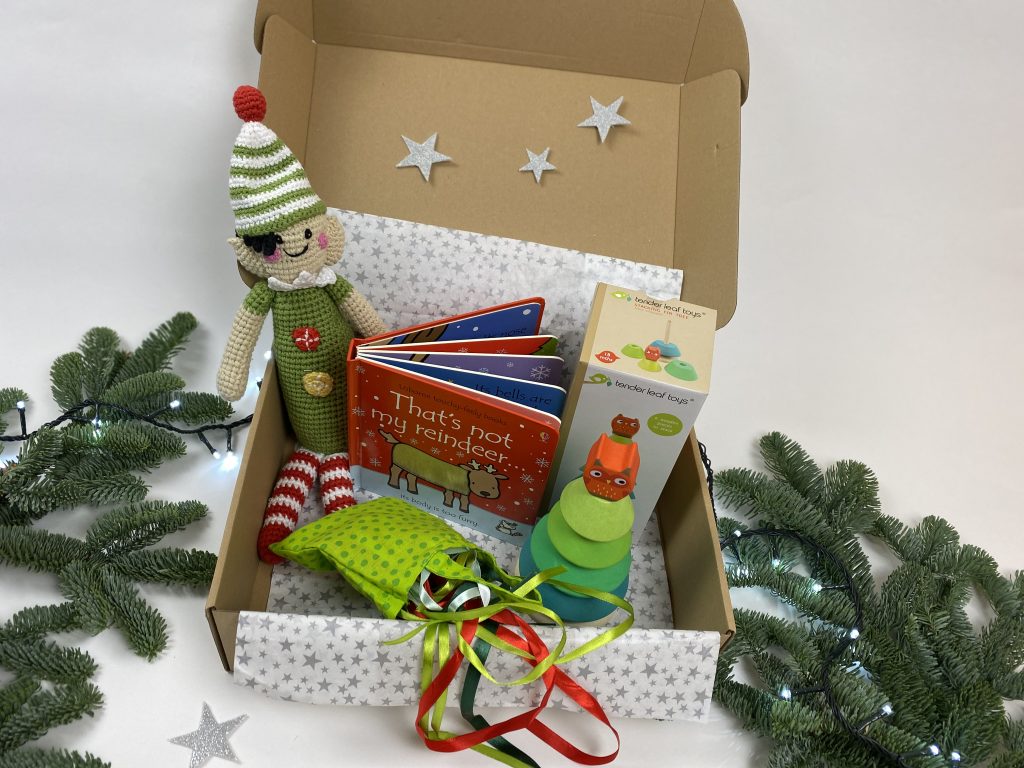 Recommended ages: 0 – 2
These beautifully packaged gift boxes are inspired by the Montessori approach to learning, which places great emphasis on the notion of 'respect'. They are designed to inspire self-esteem and self-awareness by enabling little ones to explore and discover independently. Each item is thoughtfully sourced, there is hardly any plastic in sight, and activity cards give ideas on how to use the toys in different ways as the baby develops and grows.
£35
Buy now
Sustainable Christmas gift ideas for pets
Green & Wild's, Santa Sack for cats and dogs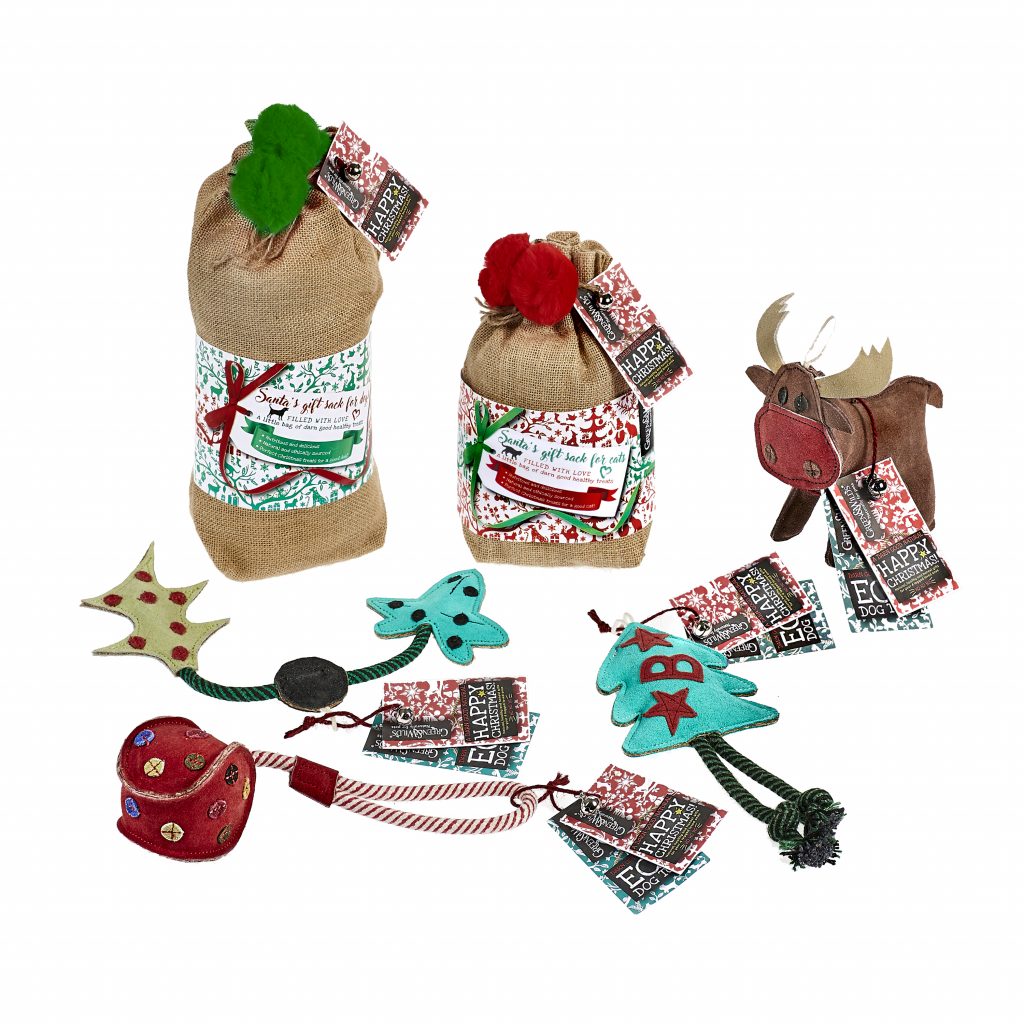 Let's be honest, these natural hessian Santa Sack for Dogs are really for the pet's parents. But, filled with a selection of healthy treats and an eco-toy (made from jute, a natural plant fibre, and covered in a soft suede – offcuts from the leather industry) the Fluffy/Buddy will be thankful for what's on the inside – and that's what counts.
£19.95
Buy now
Sustainable Christmas gift ideas for adults
Hempen Refined CBD oil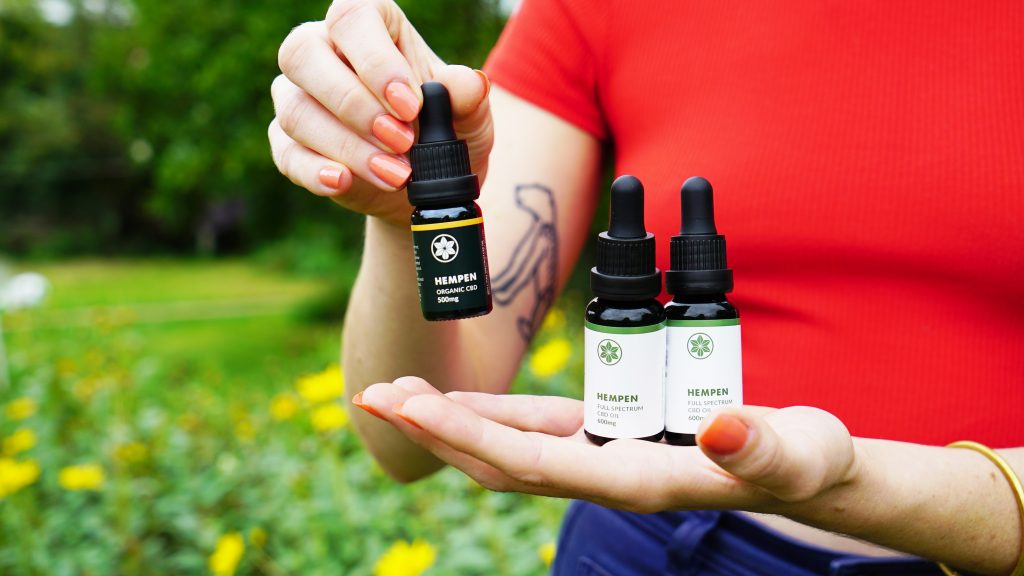 Full-spectrum CBD oil works with the endocannabinoid system, which works to balance your body. Its many effects are still being researched. Studies have shown CBD can alleviate symptoms of inflammation, pain and anxiety amongst others. The CBD in Hempen's Refined CBD Oil is imported from an organic farm in Switzerland and blended with hemp seed oil from the UK, which offers additional benefits from omega fatty acids, antioxidants and phytonutrients.
£18.99 (250mg)
Buy now

Leticia Credidio Essential Oil Before Sleeping Candle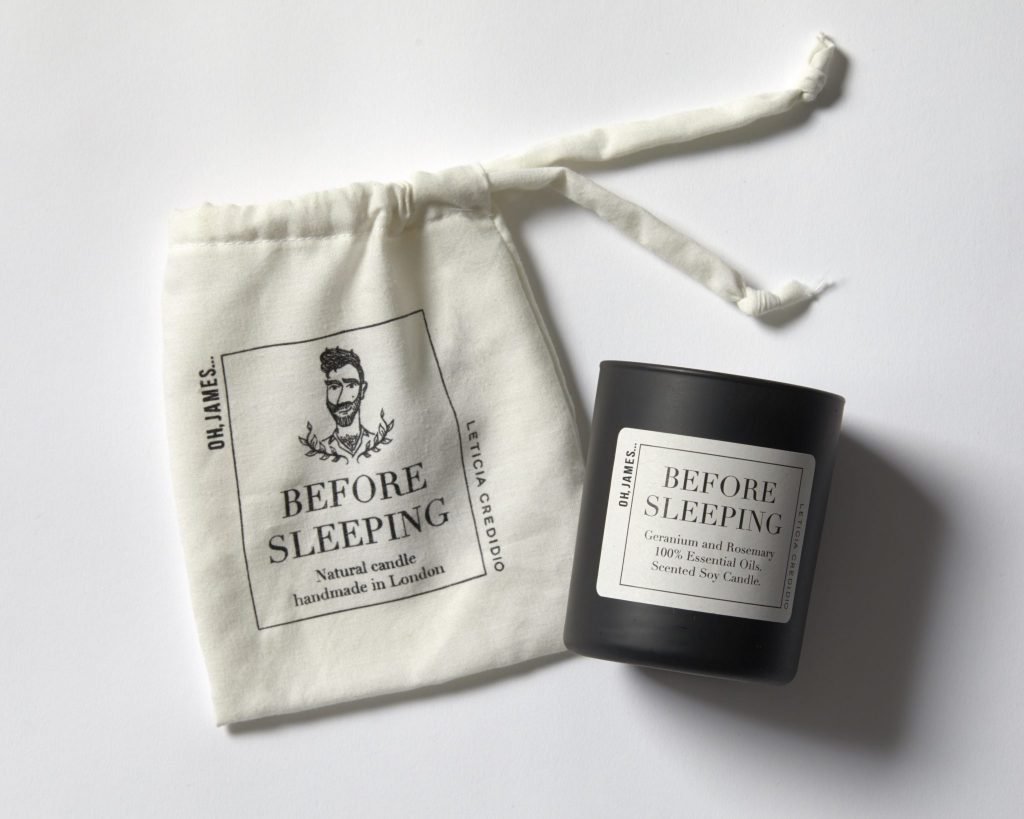 This gorgeous, limited-edition blend of geranium and rosemary is the ideal way to unwind before sleeping, and is the product of a collaboration between Oh, James – an East London brand that produces unique handmade candles – and sleepwear brand Leticia Credidio. Founder, Leticia has worked at the intersection of design and social change for more than 14 years, and her brand champions taking time to rest, to embrace comfort, and being present in the now.
Each candle is made from soy wax and 100% essential oils, handsomely packaged in a hand-sewn, up-cycled fabric bag. Burn time up to 40 hours. So good you'll want to keep it for yourself…
£25
Buy now

Aerende Scented Rapeseed Wax Candle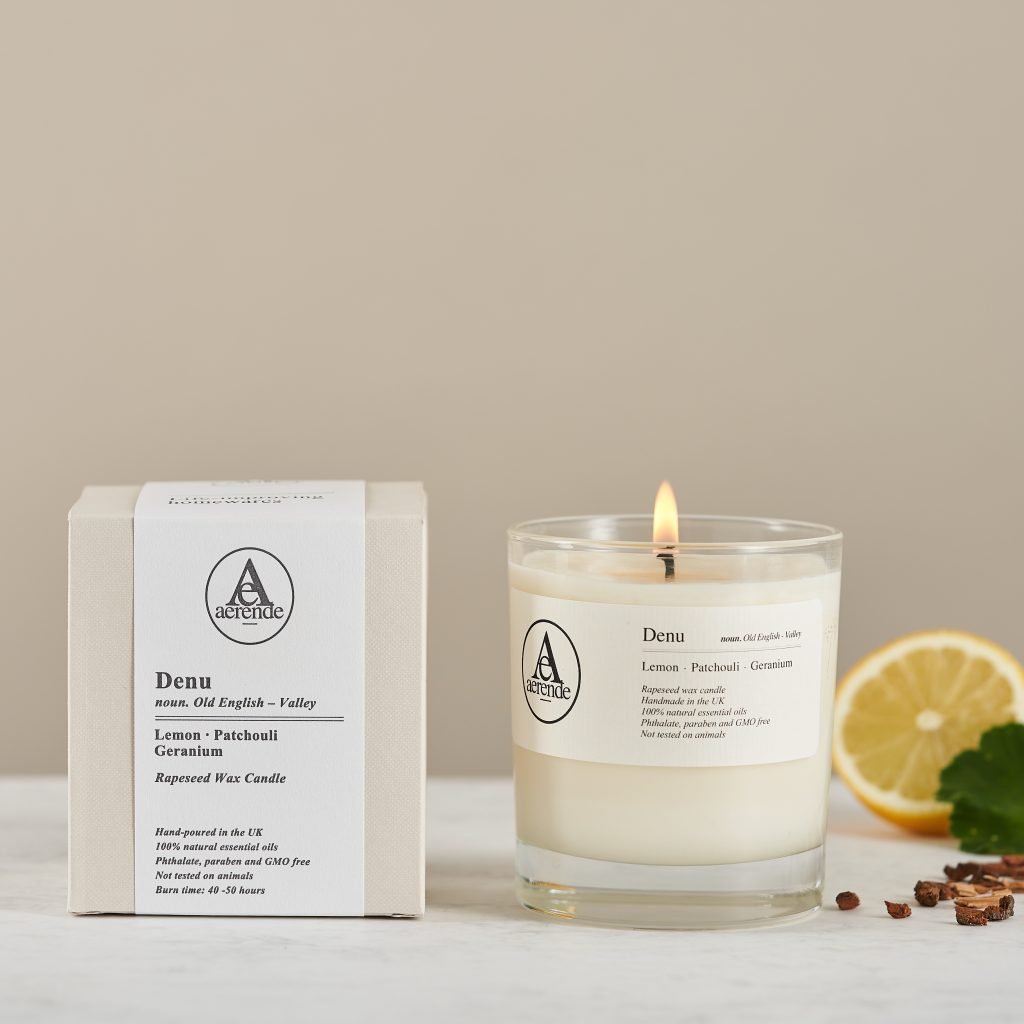 When you have been in lockdown and are still cautious about venturing out, a stylish and beautifully scented candle that is inspired by British forests, meadows and valleys is a very welcome present, indeed.
These are very possibly the most ethical and sustainable candles in the UK. They use rapeseed wax (GMO-free and sourced from Europe) rather than soya (linked to deforestation and other problems), are vegan-friendly, essential-oil-scented (so burn clean), and are handmade in the UK to provide employment and training opportunities for people with disabilities. Each one comes with the name of the maker written on it, which adds a lovely, personal touch.
£37.50
Buy now
Odylique beauty selection box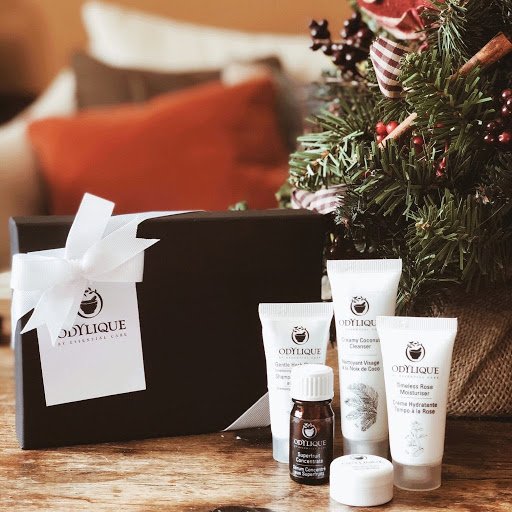 All the best bits from a Suffolk-based beauty brand that only uses fairly traded, cruelty-free organic ingredients, from the Calming Rose Super Tonic to the Gentle Herb Shampoo. And, extra bonus – all the packaging is recyclable, too.
£27
Buy now
Book bundles subscription, Hand Me Down Book Club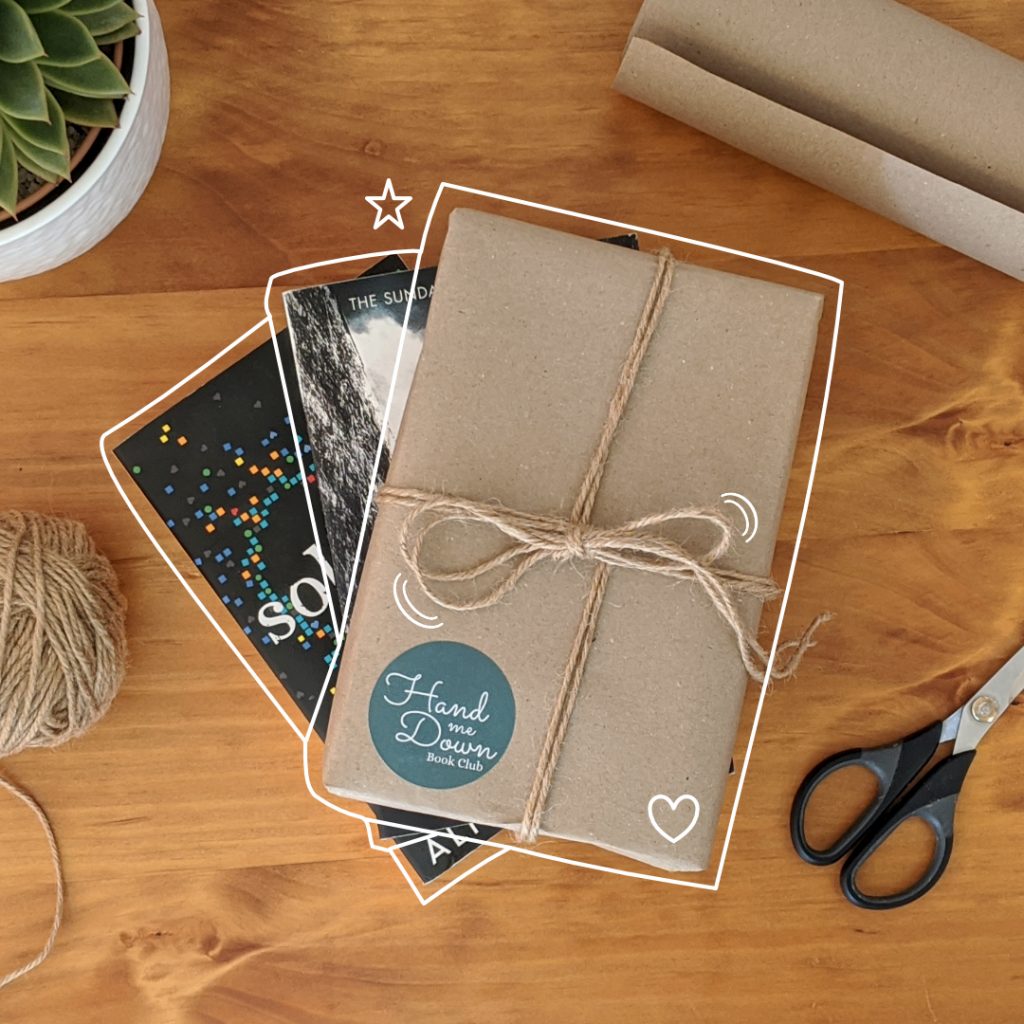 As book lovers, we couldn't think of a more beautiful gift. Hand Me Down Book Club was founded 'to prevent books being sent to landfill whilst they still have great stories to tell'. Essentially, this means you select your favourite genres and are sent a selection of second hand books, tied with string and, the lovely added touch of a Clipper tea bag. You can keep or send the books back once you've read them.
From £9.99 per month
Buy now