A Christmas cracker is a Christmas table staple. But, when the bad jokes are the best thing about them, you know something's not quite right. It's time to ditch the cheap plastic toys and upgrade to more sustainable Christmas cracker options.
As founder of My Green Christmas, Sarah Wood, puts it:
"When you're sitting around a table with friends and family who you might not see that often and you give everybody a cracker… that's when the party's started, hasn't it? So, it feels important to have crackers at Christmas. But, why not in a sustainable way?"
If you feel like no Christmas party is complete without a cracker and a bang, here are some great eco-friendly Christmas cracker alternatives to the supermarket classic…
DIY CHRISTMAS CRACKERS
No, we're not crackers (sorry, not sorry).
Our favourite DIY Christmas cracker route involves saving cardboard toilet roll inserts and rolling them in an A4 piece of paper/fabric of your choice.
Fill with a handwritten joke and gift and tie with string at each end. It's that simple.
These look festive, but are untied rather than pulled apart by each guest.
Don't forget to shout: "BANG!"
RECYCLABLE CHRISTMAS CRACKERS
House of Crackers Recyclable Christmas Crackers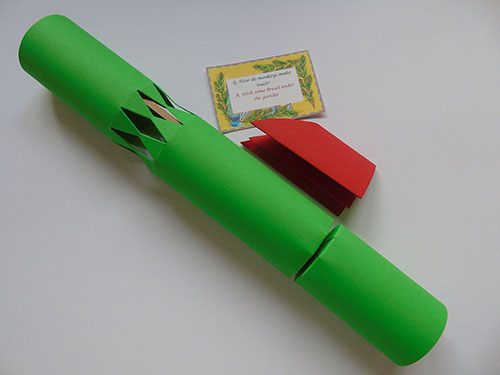 These recyclable Christmas crackers come with a snap, hat and a joke – but no gift, for £1.50 each. You can refill them with whatever you fancy. A lovely hand cream? (Organic, naturally). A yummy chocolate? (Fairtrade, of course). Your cracker-pulling guests will thank you for it, and you'll definitely be the host with the most.
£1.50 per cracker | SHOP NOW
GREEN CHRISTMAS CRACKERS
My Green Christmas Seed Christmas Crackers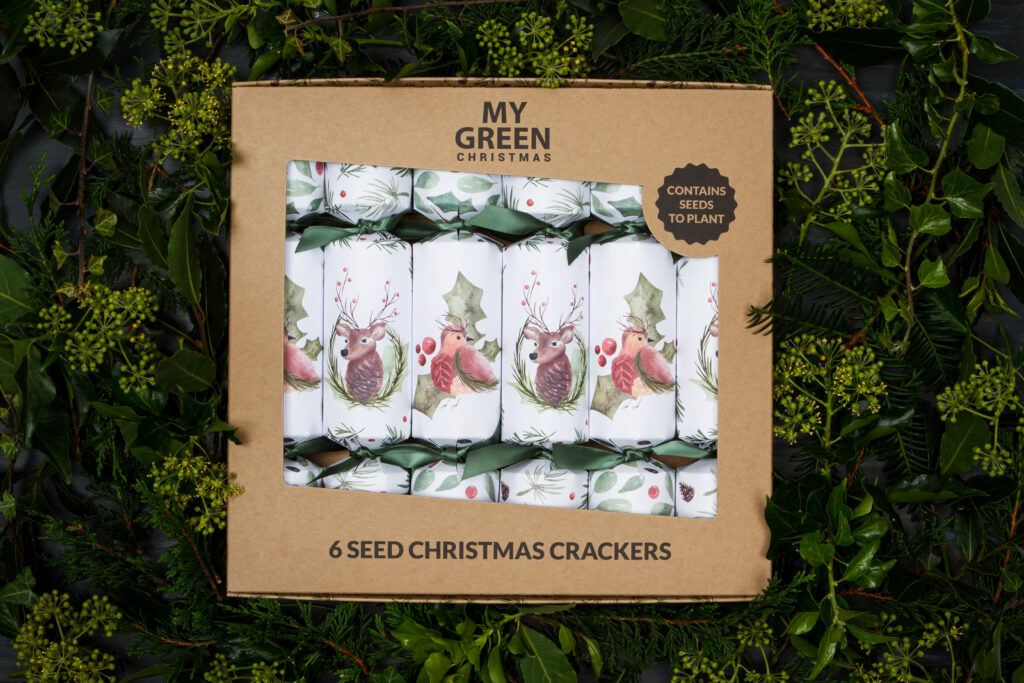 This packet of six Christmas Crackers each contains the long-lasting gift of a packet of seeds: Sunflower, White Daisy, Red Poppy, Chives, Basil or Parsley. So, instead of the usual useless plastic toys, you instantly break, lose or simply never use again, these seeds can be planted, bringing joy to your loved ones long after Christmas and into the New Year.
Sarah Wood explains how she came up with these crackers over post-Christmas dinner with friends:
"We were talking about how wasteful Christmas is. You know, there's that moment at the end of a Christmas dinner, where everyone's finished their food, the crackers have been pulled. And you have to scoop everything up and just dump it in the bin because you've got things with glitter on, foil, plastic frogs, or moustaches that no one uses again. It didn't feel right. So we started to think, can we do something? Yes. And that's how My Green Christmas was formed."
A thoughtful gesture for your guests and the environment too, they are made in the UK from FSC card, are entirely plastic-free and 100% recyclable. They're finished off with a biodegradable green ribbon made from wood pulp derived from Pine and Eucalyptus trees, which means you can just pop them in your green bin – though they're lovely enough to hold onto and reuse!
Adding the star on top of the tree, for every box of crackers sold one tree is planted!
£25 for six | SHOP NOW
REUSABLE CHRISTMAS CRACKERS
Kate Spronston Reusable Christmas Crackers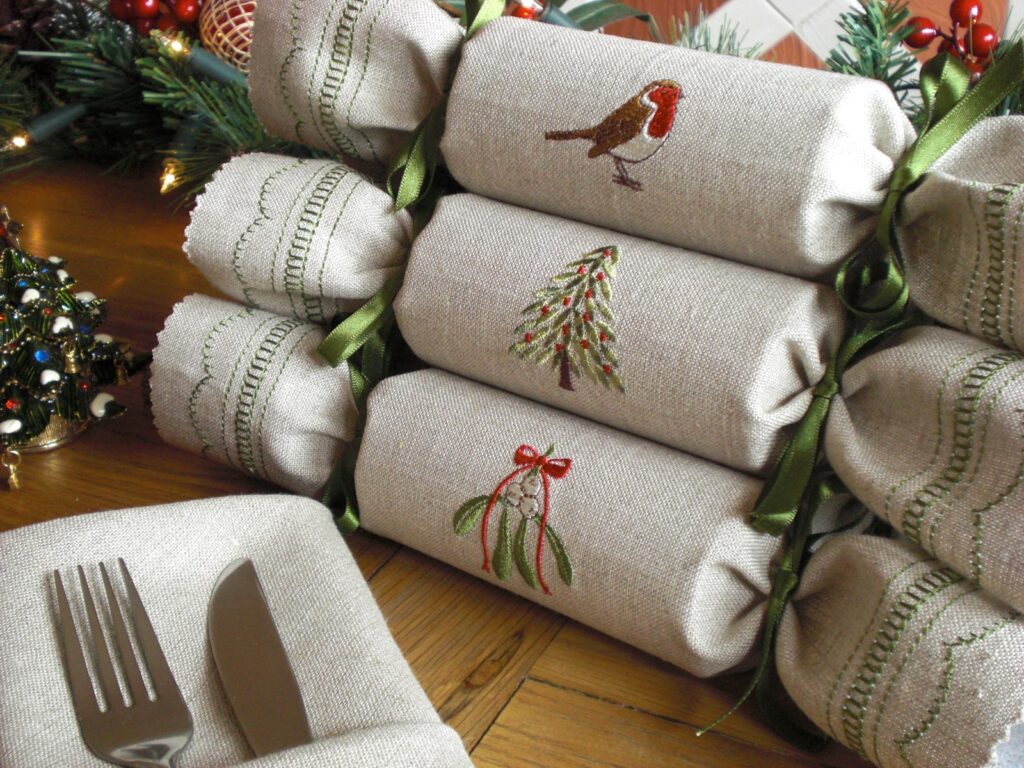 These eco-friendly reusable embroidered crackers are beautifully crafted with care and attention to detail. Handmade in the UK, they are made with high-quality UK-made materials, including a recycled cardboard inner tube, 100% natural linen, embroidered with satin thread, complete with green satin ribbon ties.
These crackers were born out of founder Kate Spronston's love for traditional and contemporary embroidery, as well as her experience growing up in a household full of handmade toys and gifts:
"When I was growing up, my mum used to make her own Christmas crackers. When I started my business, I thought how fantastic it would be to have beautifully embroidered crackers that we could keep using.
"The crackers you buy in the shops are full of such rubbish, and I thought these would be a nice way to gift loved ones something special.
"So, though they are snap free, you can still make a bang – by filling them with a personal message and special gift – perhaps money, tickets, vouchers, or even make a grand announcement…
Once, a lady bought just one cracker to give to her parents. When they opened it on Christmas morning, inside was a scan of their first grandchild. I can't beat that."
These crackers are a lovely investment that will stay with you year after year.
£79.50 for six | SHOP NOW
Main image: My Green Christmas