Have you found yourself hooked on Breaking Fashion yet? The wired six-part BBC documentary follows online clothing brand In The Style as it churned out this year's summer collection.
It makes for addictive and compelling viewing. It takes fans on an unparalleled behind-the-scenes journey into the rollercoaster ride of just what it takes to create the clothes they so covet.
It's all-go at In The Style HQ in Greater Manchester.
Social media influencer Lorna Luxe launches her new summer range and plans a shoot in Cannes.
CEO Adam Frisby has signed up a brand new influencer 21-year old Lottie Tomlinson.
Love Island winner Dani Dyer is launching her first swimwear collection with the company.
Celebrity runner-up Emily Atack is shooting her summer range amid body shaming controversy.
A fashion snapshot:
7.7 billion people on the planet
150 billion garments made per year
20 new items for every human, every year.
But Breaking Fashion is car crash TV akin to Prince Andrew's interview, for anyone who is concerned for the planet or the people who make their clothes.
"When people think 'oh it's fast fashion that means it's not sustainable, that means they don't care', I like to challenge that," says In The Style's misguided founder Frisby.
"It's a bold statement to make. If you are churning out millions of garments each week through new collections how are you being sustainable?" asks founder ethical Fashion brand Mi Apparel, Kate Auguste who started her career as a fashion buyer in 2003.
And she's not the only one to cry "bullshit".
Greenwashing
The documentary has rightly come under fire for glamourising fast fashion without barely a nod to the huge issues surrounding sustainability and ethics.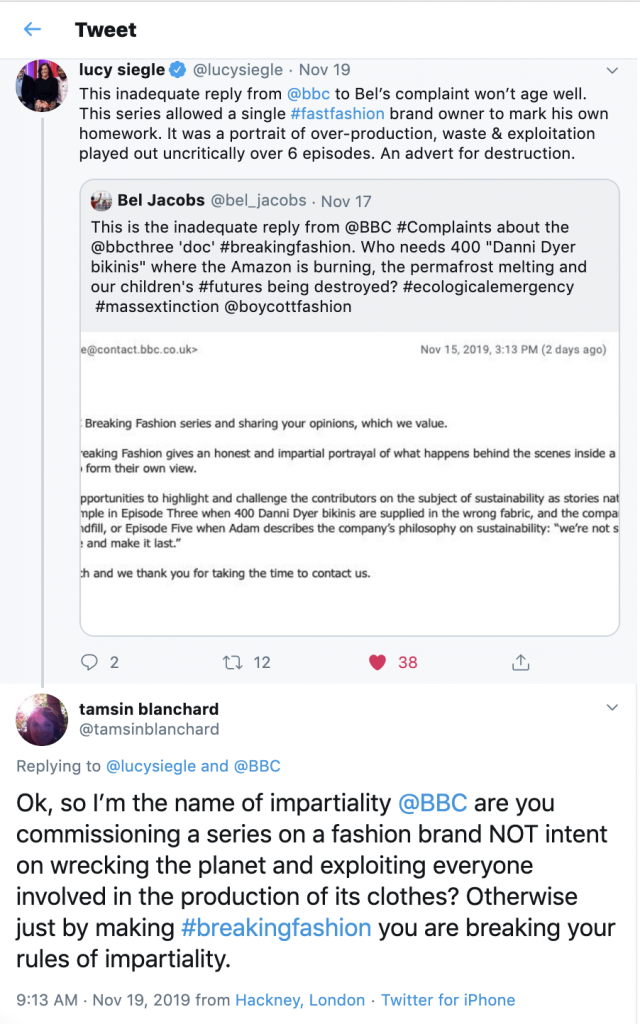 Sophie Benson wrote a much lauded article for Dazed. In it, she says:
"By allowing In The Style to direct the conversation around sustainability, the documentary does absolutely nothing to challenge its business model or supply chain.
"We don't know how many garments it makes per year, we don't know what it does with unsold stock, we don't know whether the people who make its clothes are paid a living wage, nor do we know what happens to the many samples it produces in the fitting process.
"And when we asked In The Style some of these questions, ultimately, no one from the label got in touch with a response."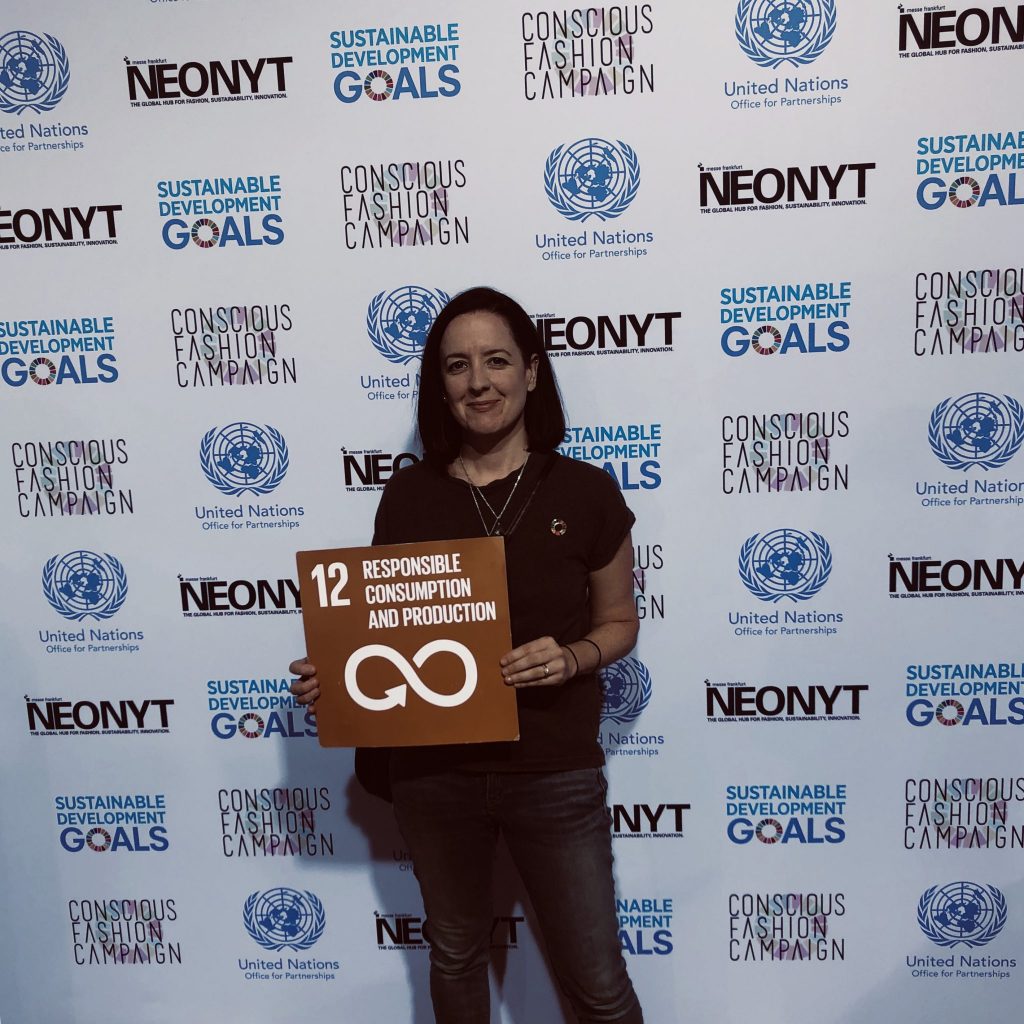 This year, Auguste started the #ICallBullShit hastag to show customers what these giant companies are really doing.
"It's not just Breaking Fashion's In The Style who are on their pedestal with grand claims of being sustainable and ethical," she argues. "My top favourite greenwashing fast fashion giants are: Primark, Boohoo, Misguided, H&M, Zara, Uniqulo, Topshop.
"All have launched their own 'considered' collections,' better cotton' initiatives or 'conscious' ranges. They all project this belief to our citizens that they are concerned for the greater good for our planet and people.
However, when it comes to their fashion empire they are abusing the terms 'ethical' and 'sustainable'. They are lying to their customers."
Breaking fashion workers: human rights abuses
Did you catch the recent investigation published in the Guardian in which workers making £88 Lululemon leggings say they suffer regular abuse? Probably not.
Also, reports of bosses forcing female workers to commit sex acts to secure working contracts barely made the headlines this summer. The brands implicated include Levi, Wrangler and Lee.
One testimony said: "All of the women in my department have slept with the supervisor. For the women, this is about survival and nothing else. […] If you say no, you won't get the job, or your contract will not be renewed."
The report explicitly implicated the brands for their failure to detect these violations. They have voluntary codes of conduct and monitoring programs, yet the abuses continued.
In the wake of Harvey Weinstein and the #metoo movement, it's no longer excusable to say "we didn't know".
But, the burden of proof lies squarely on the shoulders of the victims. So it's easy for brands to deny culpability. Especially when these victims have no platform from which to speak and are at huge risk of losing their jobs.
The true cost
Similarly, fashion brands' codes of conduct are reportedly not worth the paper they are written on. This was recently investigated by University of Sheffield.
They found an impressive 17 out of 20 leading fashion brands commit to living wages. However, these brands are duping shoppers, their study suggests.
Notably, the researchers claim global brands including Nike, Primark and Adidas are still not paying a living wage to workers.
"Consumers are purchasing products they may believe are made by workers earning a living wage, when in reality, low wages continue to be the status quo across the global garment industry," says project leader Professor Genevieve LeBaron.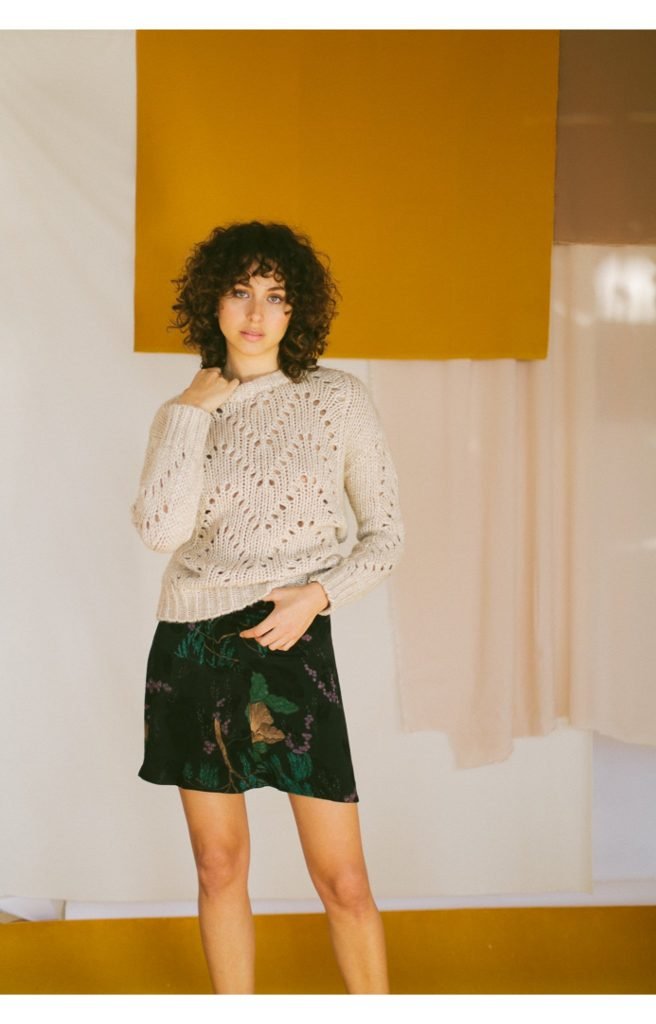 Breaking fashion habits: is boycotting the answer?
Consumers have a lot of power when it comes to fast fashion. But, if we stop buying at such a rate, brands will stop mass-producing. However, Auguste doesn't believe boycotting fashion completely is the way forward. "In my opinion boycotting is not solving the problem, it's walking away from it and leaving someone else to deal with it.
"When you tell people to not buy new this damages companies who are genuinely trying to improve our fashion industry, like myself and other independents, designers and brands."
As a start, we can buy from sustainable brands. Also, we can ask every brand we buy from #whomademyclothes. Then, we can commit to wearing each garment we buy at least 30 times.
"I do hope our government will see that legalisation for change in our industry is really the only way to tackle mass consumption, modern slavery and waste," adds Auguste, who sat on the Fixing Fashion Stakeholder Roundtable with MP Mary Creagh, this summer.
"It's hard to outright change people's perception of our fashion industry because you're competing with weekly trends, influencers and the fact that it's cheaper and more convenient to purchase new than to look after our clothes."