Benedikt Bösel is the owner of Gut & Bösel, a 3,000 hectare farm just outside of Berlin in Germany that is fast-becoming recognised for its experimental approach to Regenerative Organic agriculture.
This innovation is borne out of necessity. The farm has been in the Bösel family since 1990, following the fall of the Berlin wall, when Benedikt's parents and grandparents were able to buy the land back after it had expropriated in the 1950s.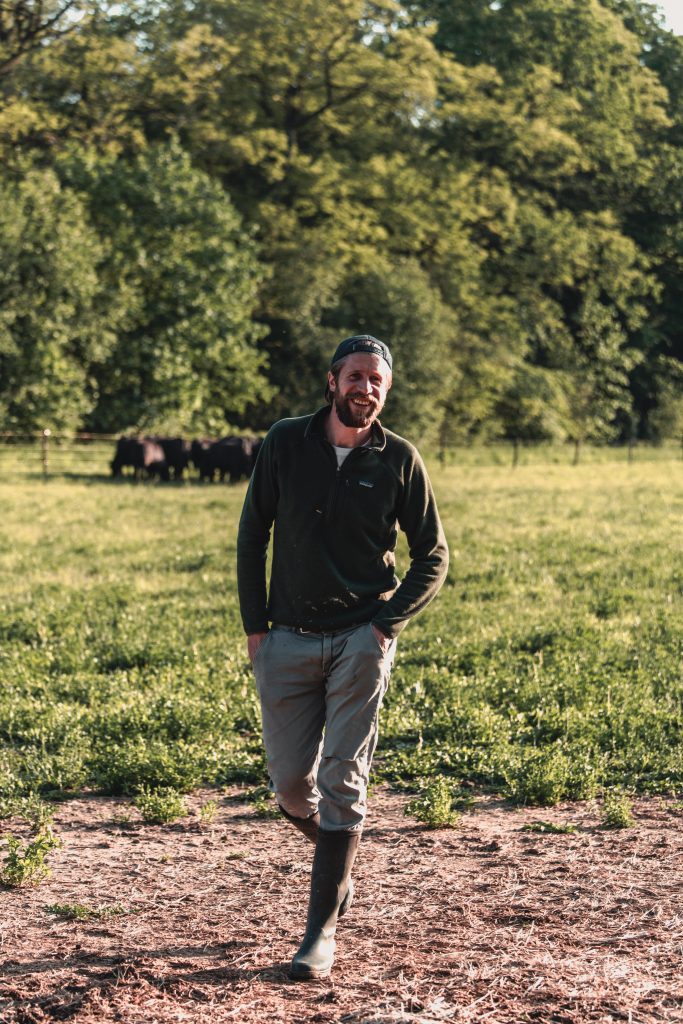 Organically-grown grain is the backbone of the farm, and a third of the land is dedicated to this.
However, the climate is predictable in its unpredictability – huge drought periods and savage storms make growing grains increasingly challenging, especially in sandy soil. Several forecasts have warned Bösel that, in 20 or 30 years, growing grains may not be possible – at all.
The other two-thirds of the farm is forestry. The forest is dominated by the decisions taken under the German Democratic Republic, who decided to replace the indigenous oaks with faster growing pine trees to meet the huge demands for wood. This worked initially as pines don't need a lot of water in the summer. But, they also suck the soil dry throughout the winter, which makes for increasingly infertile ground and an increasingly uncertain future.
We caught up with Bösel to see how he is working to turn his farm and fortunes around…
Live Frankly: You used to be an investor in agro-technology. Why the u-turn to Regenerative Organic with your own farm?
Benedikt Bösel: When I took over the farm in December 2016, I thought that technology and digital innovations would solve all the problems we have with regards to land use. But, I realised pretty fast that most of the agricultural innovation we see today is being developed out of an exploitative understanding of complex ecosystems.
They think agriculture is horizontal – a monoculture with one harvest a year – and if you develop technology with that mindset you can only ever limit the negative outcomes of the production model.
What we need to do is take a step backwards, look at the root causes of the problems and ask: 'How can I change my system so as to not have negative outcomes in the first place?'
For us, that question became: 'How can I revitalise the soil?'
So, how do you revitalise the soil?
In April last year we dedicated 100 hectares to begin to answer this. The land is, by every definition, farmed Regeneratively Organically.
Here, we are mimicking rainforests and working with nature and its ecosystems; we have planted native forest and are growing grain in between the trees.
We have two different agroforestry systems, one on 35 hectares and the other on 40 hectares.
On our first trial we started with three different species of trees. This year we continued the trial by adding about nine different plant species, including trees and shrubs.
With both, our focus is decentralised water retention. So, what we're trying to find out is how the tree species change the microclimate on those fields to see if the grain we grow there can use the little water it has, to grow stronger.
The ultimate question is, can we get a yield increase even though we have taken some of the land to plant the trees?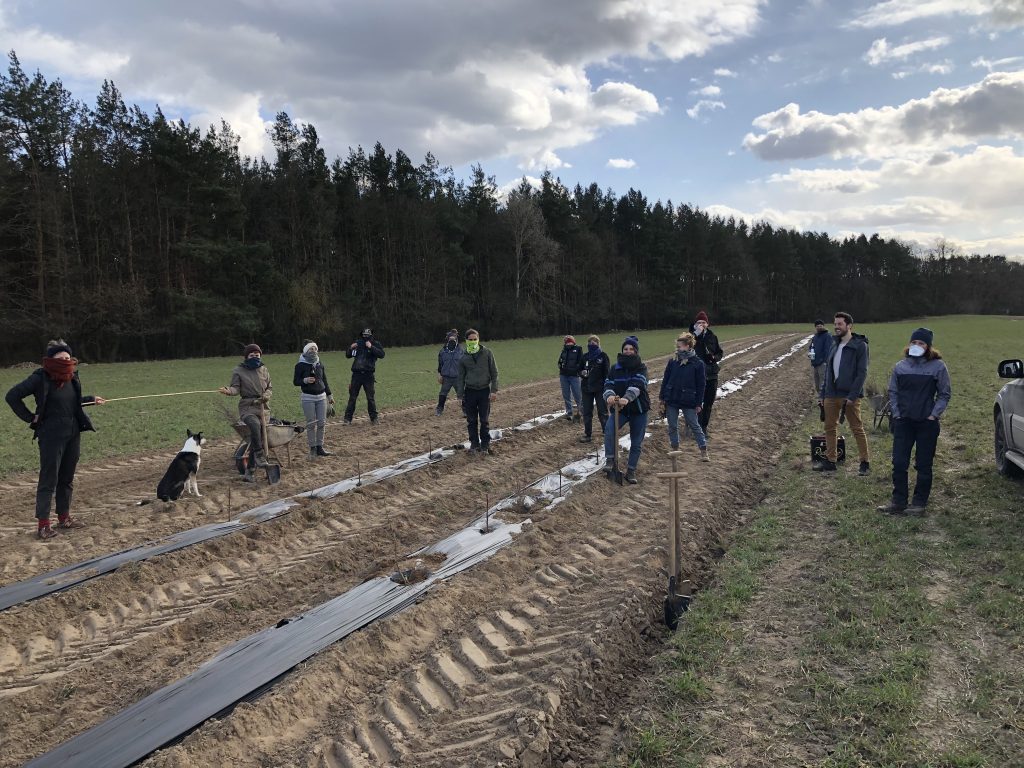 Brilliant. So that's 75 hectares. What about the other 25?
There's a lot going on!
On 3.5 hectares we have a syntropic agriculture field. This means there is a space of 10 metres between the rows of trees – where we grow grain – rather than 35 metres. Here, the focus is not grain yield but the potential within the tree rows themselves. So, we have planted 1,900 species of all varieties of nut and fruit trees and bushes. The system is designed so that half of the cutting and pruning is for the system itself, and the other half of what we do is to produce food for people and animals.
We're working closely together with Ernst Götsch, who developed this concept of agroforestry.
The next project will be on six hectares with just 4.4 metres between the trees. We intend to grow medicinal shrubs for cows here, as well as two different high value trees, and walnuts. Berries will also be a future project because they can be very climate independent. The adaptability and nutritional value of them is outrageous.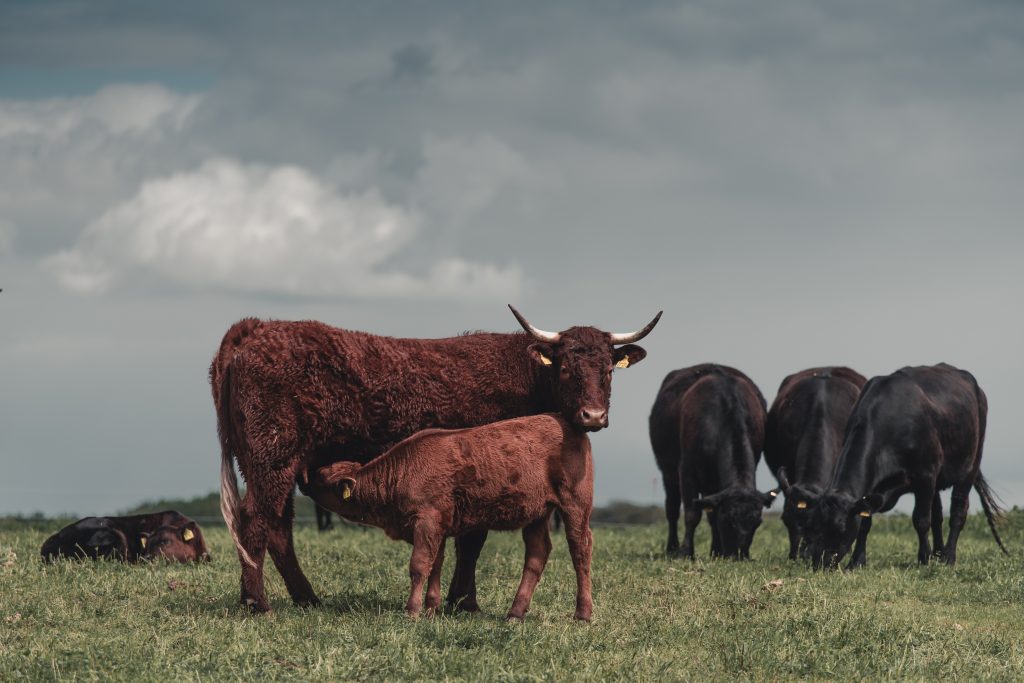 On the remaining hectares we have around 70 cows and seven varieties of chicken, which will be an integral part of crop rotation. Once the grain is harvested, the cows graze and fertilise the fields and the chickens follow after them. The animals will provide meat and the hens, eggs – all different colours: blue, white, champagne.
We're also experimenting with composting and seed inoculation.
And finally, we've rented some land to a couple doing a market garden because we believe we need to open up land use.
That's a lot of projects. Why so many?
Our farm is uniquely positioned. We have an incredibly tough environment and at the same time Berlin is just next door.
So, if we can show that some of those multi-functional land use models are ecologically, economically and socially beneficial to a conventional or organic farming system then we can play a big part in a paradigm shift for thinking about land use.
No-one can say with our rainfall or our soil it's easy. If it works here, it's practically guaranteed to work in other places as well.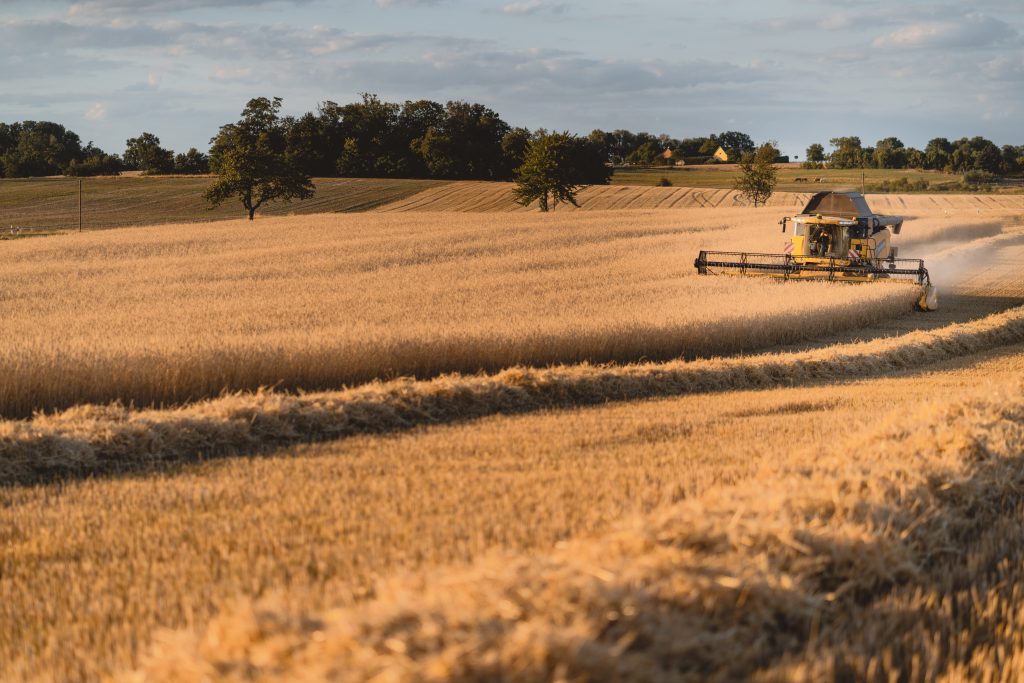 Why have you not transitioned your whole farm to Regenerative Organic?
We employ as many Regenerative Organic practices as possible, such as planting nurse-crops and cover crops and using no-till organic methods, but can't transition immediately because it takes time and money to invest. It costs tens of thousands to invest in one hectare of syntropic field and it takes a few years before you generate produce to sell.
Risk is the predominant factor, though. If we were to stop tilling today, our yields would decrease for at least five years. Due to the harsh conditions and already tight margins of the farm, we cannot afford this drop in revenue. Therefore, we have to start small, learn as much as we can and build as we go along. I wish we could go at a faster pace!
Interestingly, many of the regenerative organic projects don't qualify for agricultural subsidies because these don't fit into the conventional agriculture model and aren't considered to be 'innovations'. Subsidies mainly support big agriculture or technology – but that's another story!
Why take the risk? Why not continue farming as you were?
There are a few things I know for sure and one is that, in its current form, this land is a poisoned chalice. I won't be able to pass it along to someone else because its fertility is depleting.
There is no choice and there is no other future. I own the land and am responsible for everything that happens here. That's the definition of privilege. Who else should be doing this, if not us?
We are beginning to understand that we are only scratching the surface – the potential of finding nature-based solutions is crazy!
That's not to say I have all the answers. The vision has changed and will continue to change – what we observe is shaping what we do. I spend hundreds of hours researching and speaking with experts and have invested all the money I have. I'm 100 per cent convinced we're on the right track.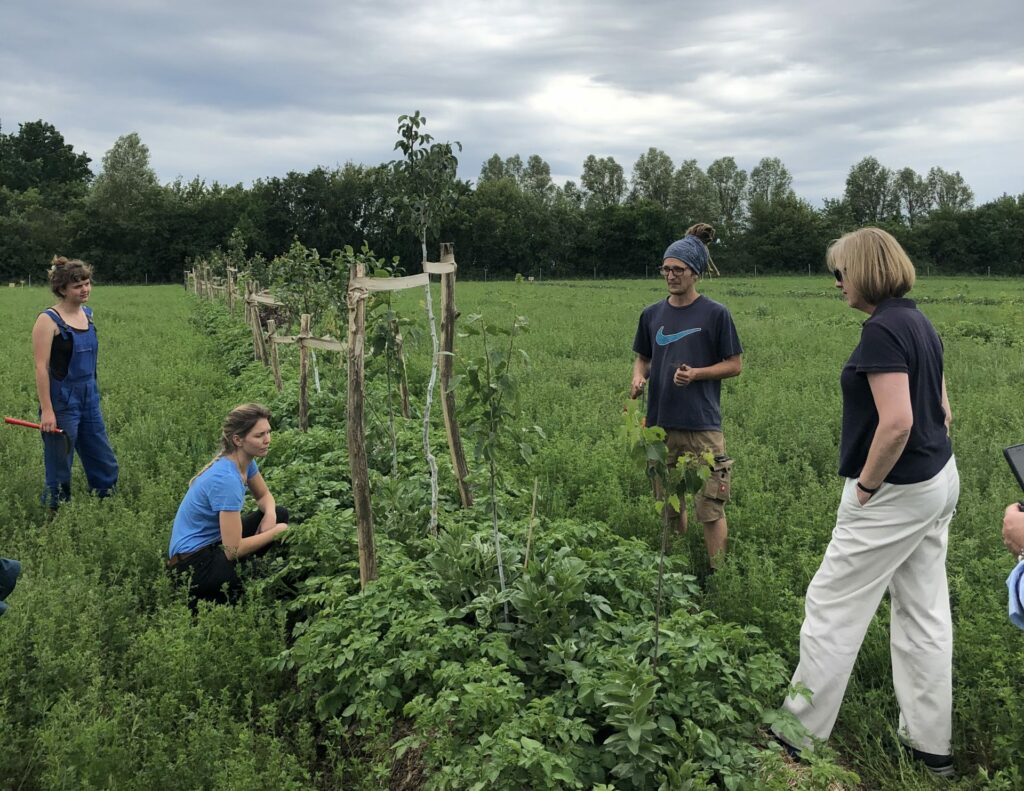 What does success look like?
It's still very early days. The trees still aren't even my height so there's no way to measure yield or profitability, yet.
But, how do you define success? We have up to 500 people visiting the farm each year now to see what we're doing and learn from it; we have beautiful human beings that work here; people from the village stop me in the street to tell me they love what we're doing.
For the first two years after I took over the farm I could feel the burden of farming on my shoulders, I was always worried and thinking about the weather, the political situation – and everything I couldn't change.
And then I started focusing on what I could change and suddenly the conversation changed. Everyone who works here feels the optimism and that has incredible value that shouldn't be underestimated.
Main image: Gut and Bösel. Photography: Emanuel Finckenstein
Originally published on 13 August 2020, updated for 2023