Increasingly we are all eating the same foods. Of the 6,000 plant species humans have eaten over time, the world now mostly grows and consumes only nine, of which just three – rice, wheat and maize – provide 50 percent of all calories. Add potato, barley, palm oil, soy and sugar (beet and cane) and you have 75 percent of all the calories that fuel our species. The diversity within these crops is also disappearing as we rely on a smaller and smaller number of high yielding varieties.
It's never been more important for the survival of our planet and our species to understand how vital food diversity is. Diversity matters for food security, our health, the planet's health, local economies, soil life, wildlife and insect life, and because it gives us options for the future. Greater diversity in what we eat creates a more resilient food system, but it also ensures the survival of ancient practices, cultural traditions and flavour.
In his book, Eating to Extinction: The World's Rarest Foods and Why We Need To Save Them, Wainwright Prize-winning author and broadcaster Dan Saladino travelled the globe to learn about the world's most endangered foods. Here, Saladino shares an extract explaining why bringing these foods back from the brink of extinction couldn't be more important in the face of the current economic, climate and social crises. It is, he argues, vital for our planet's future…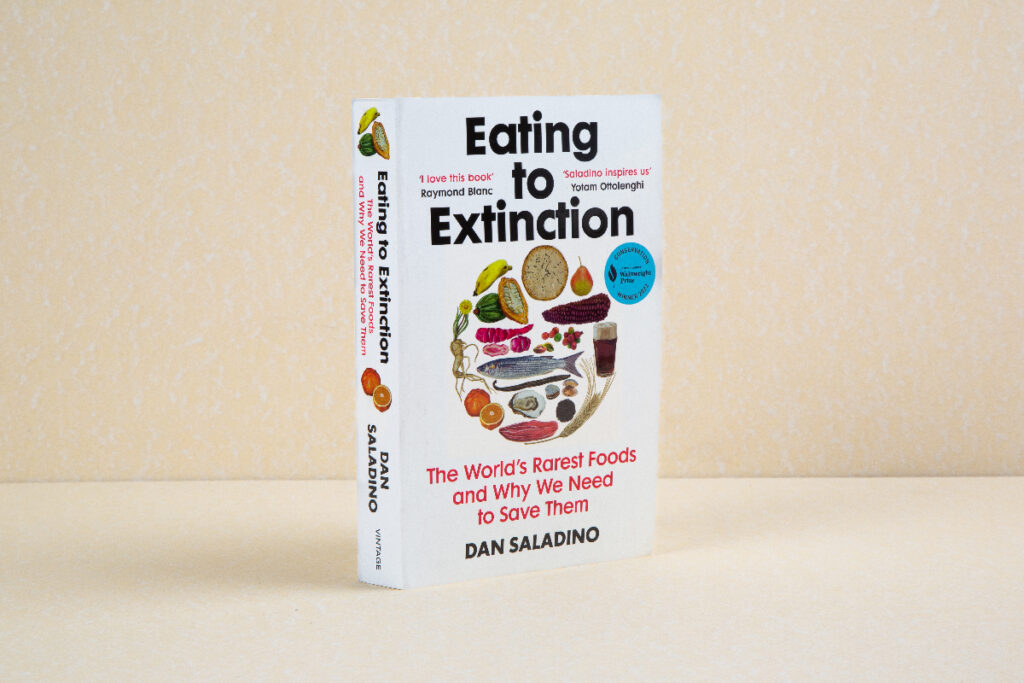 Extract from Eating to Extinction by Dan Saladino:
"Many aspects of our lives are becoming more homogeneous. We can shop from identical outlets, see the same brands and buy into the same fashions around the world. The same is true of our diet.
In a short space of time it has become possible for us to eat the same food wherever we are, creating an edible form of uniformity. 'But hang on,' you might say, 'I eat a greater variety of foods than my parents or grandparents ever did.'
And on one level, that is true. Whether you're in London, Los Angeles or Lima, you can eat sushi, curry, or McDonald's; bite into an avocado, banana or mango; sip a Coke, a Budweiser or a branded bottle of water – and all in a single day.
What we're being offered appears at first to be diverse, until you realise it is the same kind of 'diversity' that is spreading around the globe in identical fashion; what the world buys and eats is becoming more and more the same.
Consider these facts: the source of much of the world's food – seeds – is mostly in the control of just four corporations; half of all the world's cheeses are produced with bacteria or enzymes manufactured by a single company; one in four beers drunk around the world is the product of one brewer; from the USA to China, most global pork production is based around the genetics of a single breed of pig; and, perhaps most famously, although there are more than 1,500 different varieties of banana, global trade is dominated by just one, the Cavendish, a cloned fruit grown in monocultures so vast their scale can only be comprehended from the view of an aeroplane or by satellite.
This level of uniformity, from the genetics of the world's most widely consumed crops, wheat, rice and maize, right through to the meals they become, has never been experienced before.
The human diet has undergone more change in the last 150 years (roughly six generations) than in the entire previous one million years (around 40,000 generations). And in the last half a century, trade, technology and corporate power have extended these dietary changes right across the world.
Writing this in 2022, with unprecedented food and energy price spikes, record-breaking temperatures and devastating droughts, war and hunger all unfolding as the world is attempting to recover from a once-in-a-century global pandemic, the foods in this book have taken on new meaning. What they can teach us is more relevant than ever.
In February 2022, Russia launched a full-scale assault on Ukraine, the so-called 'bread basket of Europe'. The levels of interconnectedness between economies and global dependence on a small number of crops meant that ripple effects were felt far and wide.
A few months later, the world had to contend with real evidence of the climate crisis. In India, record-breaking temperatures resulted in deaths, drought and the loss of crops, leading to a government ban on wheat exports and a debt burden for farmers who had borrowed money to pay for seeds and fertiliser but who now found themselves with less grain to sell, some by a third, others by as much as fifty per cent. Even where temperatures were less extreme, food production was severely impacted by heatwaves. In the Auvergne in France, production of the endangered cheese Salers, was halted for the first time in its history, when cows couldn't be fed on the parched grass.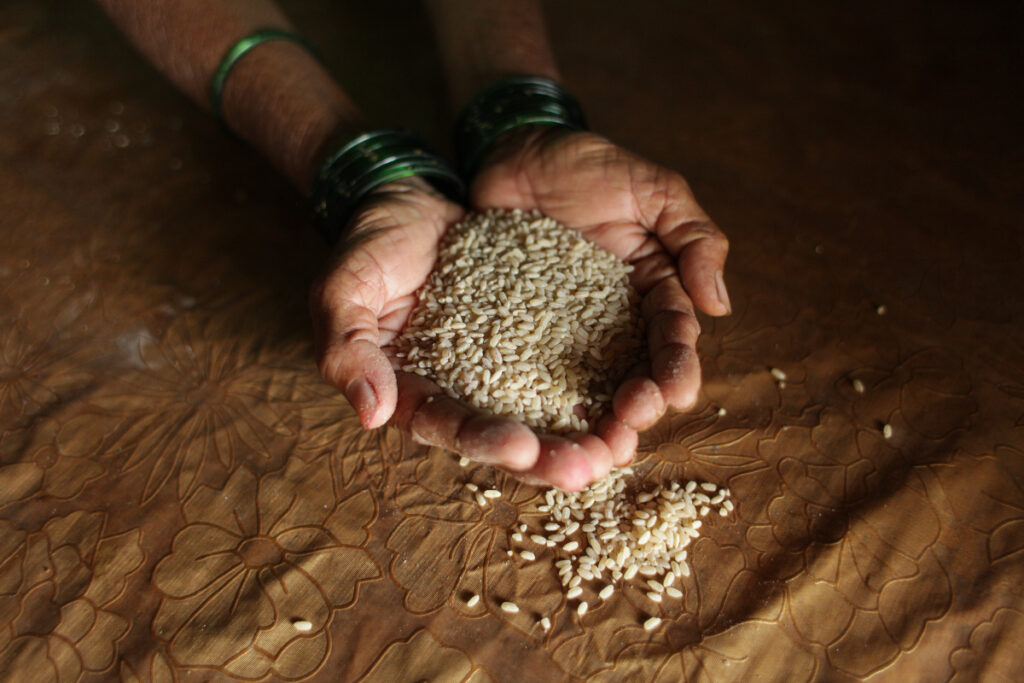 But, there are reasons for optimism. At the 75th United Nations General Assembly, held a few days after this book's publication, the UN decreed 2023 to be the year of millet. Until the 1960s, when wheat and rice took over the world, millet was a main staple in India, contributing a quarter of all carbohydrate intake. Now, it accounts for just five per cent. But replacing landrace millets with water- and fertiliser-hungry, high-yielding new varieties of wheat and rice has led to depleted water resources, decimated soils and reliance on expensive fertilisers. What's more, millions of Indians are now starved of key micronutrients in their diets, including zinc and iron.
When a team of scientists calculated what would happen if large areas of rice cultivation in India were replaced with millets, they found benefits on every level: more dietary nutrients, lower greenhouse gas emissions, greater resilience to climate change and reduced water and energy use.
Millet is not one of the stories I tell in this book, but it easily could have been. Like so many of the foods I do write about, it turns out to be a food of the future, not one that should be lost to the past…"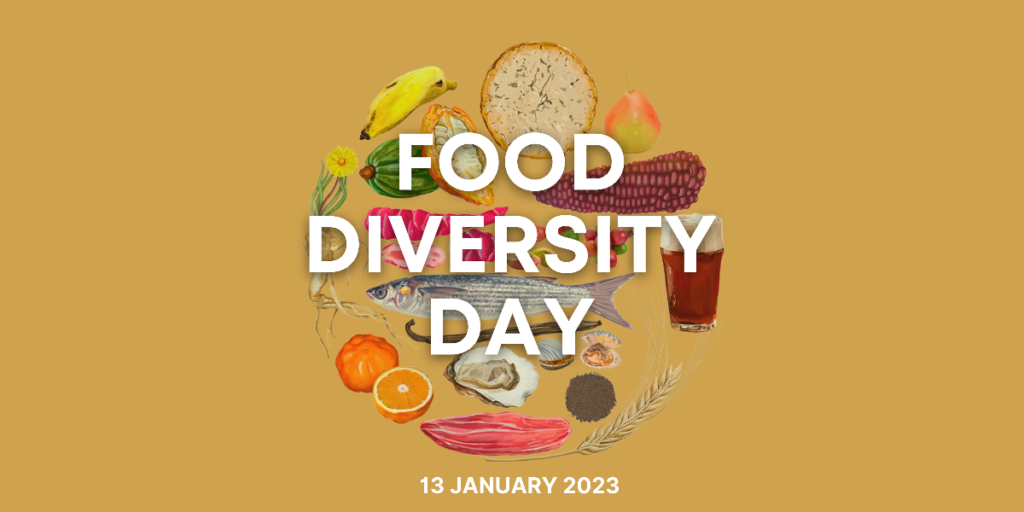 On Friday 13 January 2023, a new initiative to celebrate the UK's most endangered foods launches, with free online talks running every hour from 9am-7.30pm. The first national Food Diversity Day is a citizen food project aimed at raising greater awareness of the incredible diversity of foods available in the UK – a day in which we can place food diversity under the spotlight and onto people's plates. It is inspired by the book Eating To Extinction: The World's Rarest Foods and Why We Need to Save Them, written by Dan Saladino.
Main image credit: Jason Taylor