Written in collaboration with Byway Travel
Explore flight-free holidays and receive £50 off your Byway holiday with code LIVEFRANKLY50. T&Cs below.
Even by the abysmal standards of the last few years, it's not been a great summer for travellers.
Lockdowns and Covid-related travel restrictions may have lifted; the huge queues, mass flight cancellations and baggage chaos that blighted airports this time last year may be a thing of the past. But, other obstacles have swiftly stepped in to take their place. Frequent Air Traffic Control strikes, the threat of industrial action at Heathrow and Gatwick, and easyJet's slashing of its schedule last-minute have all hung heavy over holidaymakers' heads.
But there is another way: swapping plane for train. Even if there is disruption when travelling by train, it's much easier to reroute and find an alternative way there. And the benefits don't stop with feeling confident that your holiday might actually go ahead – take it from me.
Why swap plane travel for train travel
I first decided to go flight-free in 2019. It was an experiment, really; could a travel editor manage to stay grounded for a whole year? There was only one way to find out, and I signed Flight Free UK's pledge not to fly for 12 months at the beginning of 2020. I entered the year with a head full of grand plans, determined to travel as extensively as possible without setting foot on an aircraft. At the same time, I was keen to learn more about aviation's contribution to the climate emergency. Were emissions from flights really such a big deal?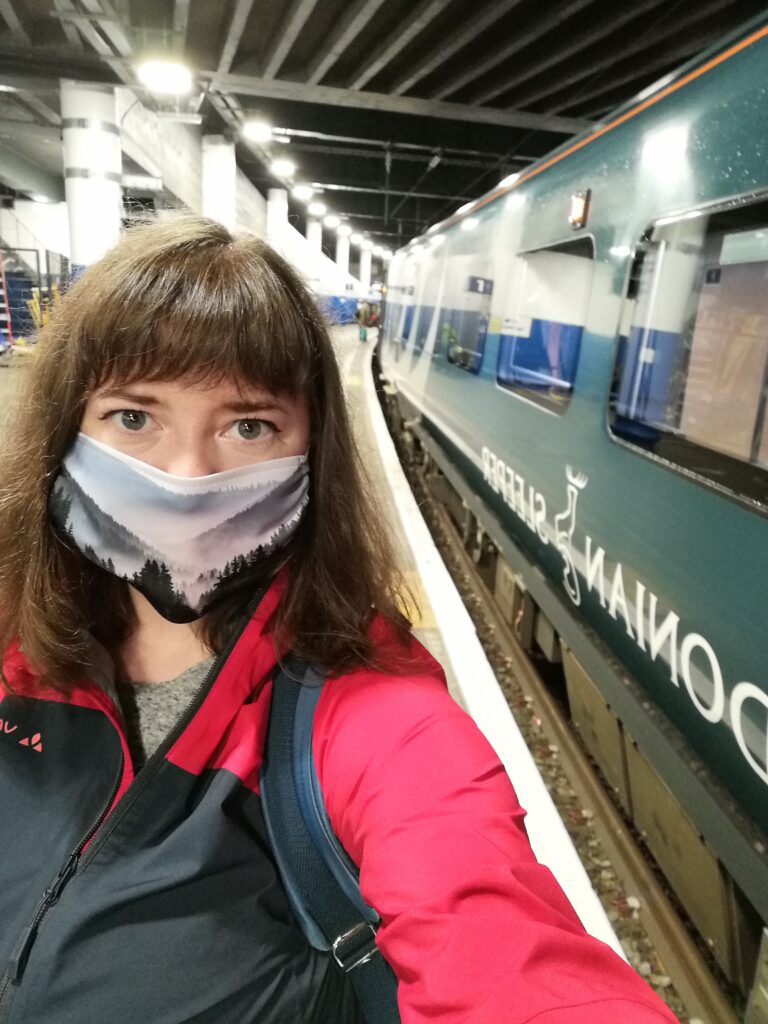 Well, the pandemic put paid to the majority of my far-flung fantasies and had the side-effect of forcing everyone else to clip their wings too (albeit not voluntarily). And so I extended my experiment by another year – during which travel was still severely restricted. So I extended it again. And again… By the end of 2022, the unthinkable had happened: I was completely hooked on slow travel. Flight Free UK's theory – that by encouraging Brits to swerve flights for 12 months, it would spark longer-term behaviour change – had worked.
The reality of travel and CO2 emissions
Partly it was down to the cold, hard, irrefutable evidence laid out for me by climate scientists and experts. My sketchy idea that planes' CO2 emissions weren't exactly ideal – but how bad could they be? – came face to face with reality. When also factoring in the additional warming effects of non-CO2 emissions (water vapour, aerosols and nitrogen oxides) pumped out by aircraft, long-haul flights produce 195g of CO2e per passenger, per kilometre flown, compared to domestic rail's 41g and Eurostar's saintly 6g. Domestic flights are even worse, releasing 254g. The difference is stark: a short flight is 42 times more polluting than taking the Eurostar.
Aviation accounts for between 2- 3% of CO2 emissions globally. It may sound like a relatively small piece of the pie – but this is a higher percentage than numerous countries, including Germany. Plus, one of the key issues is growth. Though slowed by Covid, flights have ramped back up once more and show no sign of slowing down. Aircraft emissions are predicted to double by 2050.
While other industries are decarbonising at a pace in a bid to meet 2050 climate targets set out in the Paris Agreement, there is no clear pathway for emissions-heavy flights to become carbon neutral. Green tech wafted around by airlines as some kind of get-out-of-net-zero-free-card all comes with built-in barriers in terms of scalability and cost: Sustainable Aviation Fuels (SAFs), electric planes and hydrogen planes have extremely limited capacity in their own ways. They simply won't be ready to scale up to anywhere near what's needed in the next 30 years.
It's a question of social justice, too – while flying might feel ubiquitous to us, most people in the world have never set foot on a plane. Just 1% of people are responsible for half of all aviation emissions.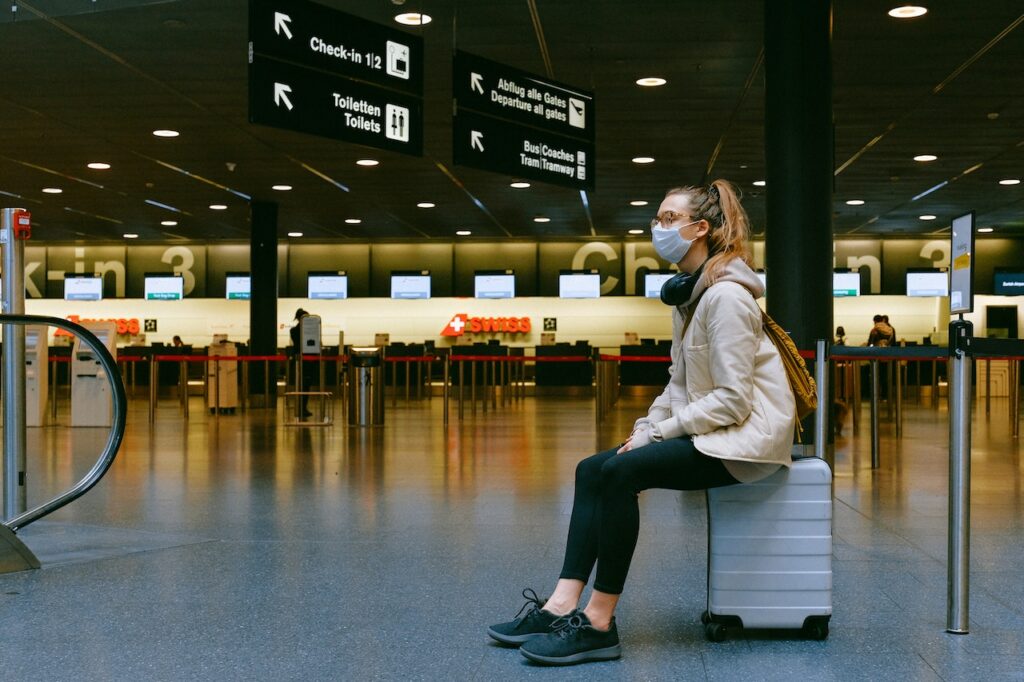 The benefits of train vs plane travel
Those are the facts. But the truth is, the real reason I've kept the flight-free pledge going year after year has much more to do with the way I've fallen head over heels for terrestrial travel. Once you've traded the stress of airports – with their endless security lines, liquid limits, baggage constraints and lost luggage – followed by an uncomfortable ride shunted into a glorified tin can, for the glorious freedom train travel can bring… well, it's hard to go back. There's a lot to be said for a form of transport where no one ever makes you remove your shoes and belt or shove your shampoo into a clear plastic bag.
And then there's the wider comfort factor: most trains I've travelled on in mainland Europe boast seat sizes that are far more generous than their high-altitude counterparts; ample tray tables and plug sockets; and, in many cases, pretty decent wifi. It all adds up to the ideal office on the move, and I've spent countless days happily tapping away on my laptop, working from the road – or rails, I should say. The scenic views flying past the window are also wonderfully conducive to working; looking up from an email to see soft, green fields, a mirror-like lake, peacock-blue waves lapping magnolia sands or towering peaks puncturing a moody sky hits different to seeing the usual grey office cubicle wall.
Reconnecting with the journey
Moving through landscapes is a profoundly different experience to hurtling over them. There's a real sense of the country you're traversing, a real feeling of the distance travelled. When you go by rail, or indeed any form of overland transport, the journey itself becomes an integral part of a trip, just as enjoyable – and sometimes more so – than the final destination.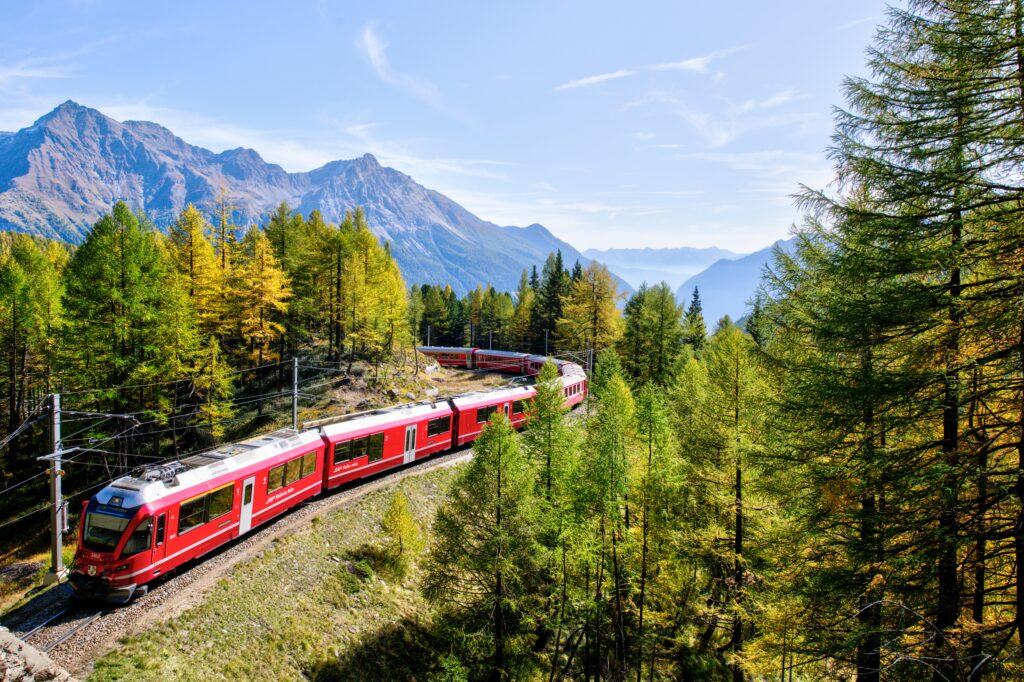 Many of my favourite travel memories over the last few years have centred around the "getting there", rather than the "there": tucking myself up in bed on my first trip aboard the Caledonian Sleeper train to Inverness and waking amid the Scottish Highlands; gawping at the unsurpassable views of the Alps-backed Lake Geneva while travelling on a Swiss Rail service to Sion; catching my first glimpse of the glimmering Adriatic Sea after almost 24 hours on trains travelling from London to the Croatian port city of Rijeka.
On this last trip, I broke up the return journey with day trips in Munich and Paris – another joy of the multi-stop possibilities afforded by rail. One day I was sipping an Aperol Spritz while watching the sun set behind Rijeka's harbour, the next I was wild swimming at sunrise in the German countryside before exploring Munich's Englischer Garten, the next I was strolling along the Seine and terrasse-hopping in the French capital.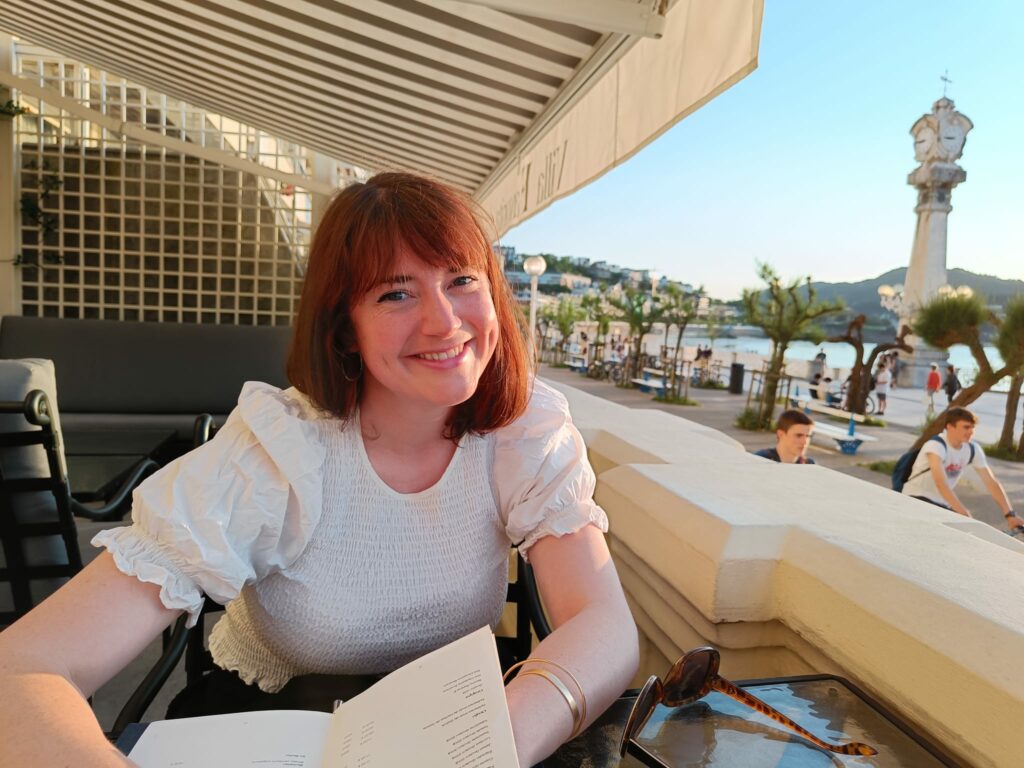 Yes, it takes me longer to get places these days – a friend's wedding this spring saw me spend 48 hours on coaches to reach southern Spain – but so what? "More haste, less speed" might well be true; "more haste, less fun" certainly is.
Receive £50 off your Byway holiday with code LIVEFRANKLY50.
Redeem at checkout. Valid until 30 September 2023. The code can be used once per trip by new customers. It cannot be used in conjunction with any other codes.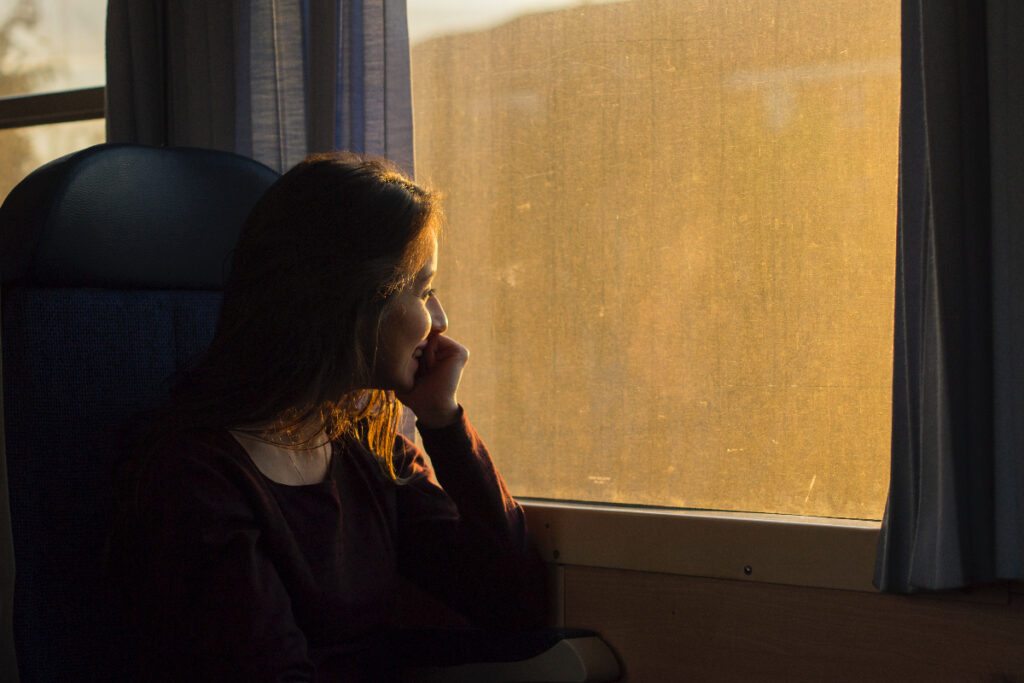 Byway Travel offer flight free holidays, and A to B journeys, that optimise for enjoyment rather than speed or cost.
​​The benefits of booking with Byway Travel include: Full customisation of your trip; Flexible tickets so it's easy to change your plans while you're away; Covid-19 refund guarantee with full financial protection from ABTA and on-demand support when travelling.
Main image: Genine Alyssa Pedreno-Andrada