We've got a secret. We've found a one-stop shop where you can get all your Christmas shopping done all in one place. You'll find something to suit everyone, at all budgets, and you don't even have to wrap it. Yep, it really can be that simple.

That's because at online shop Choose Love, you buy what you want and receive nothing. Zilch. Nada. This is a business does things a little bit differently: it sells gifts for refugees around the world.

Splash your cash on warm blankets (£10), a hot meal (£5), mental health support (£15) and more, and your gift gets sent directly to those in need by Help Refugees. For every purchase you make you'll get a beautiful card to leave underneath the Christmas tree.
The Choose Love online shop is split into three sections, each explores a different stage of a refugee's journey:

Arrival – items include emergency blankets, warm clothing and food
Shelter – items include tents, sleeping bags and hygiene packs
Future – contributions to services including child and youth education services, adult language and literacy skills
Choose Love is the world's only store that sells products and services for refugees across the world.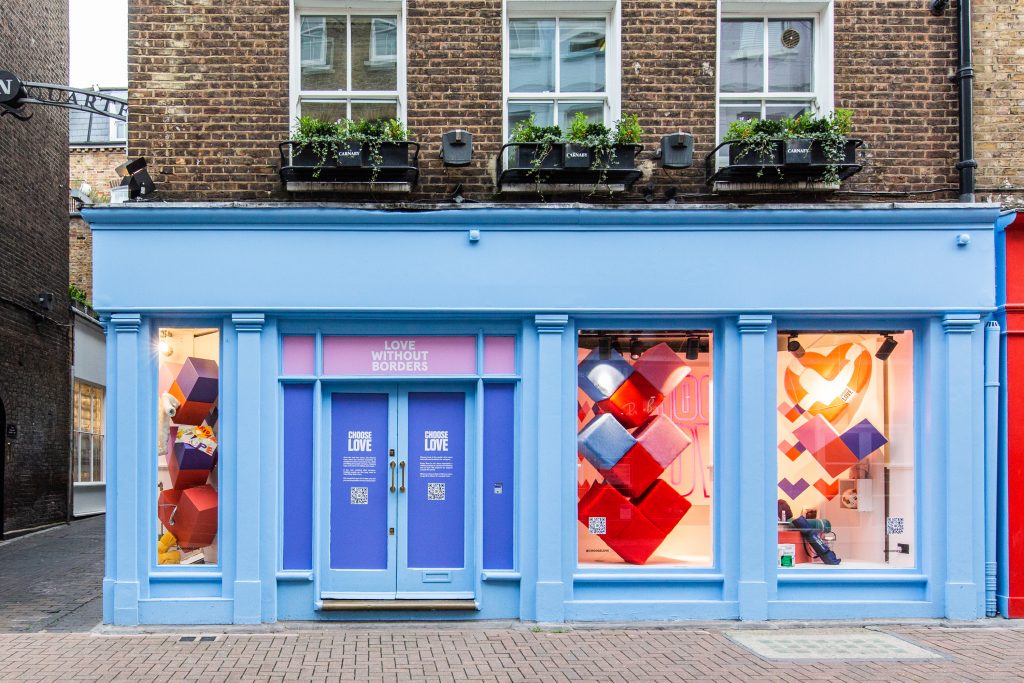 Choose Love have also opened a store in Carnaby Street, which will be open until Christmas Eve.
Last year, it had a physical pop-up store in Covent Garden the welcomed 45,000 customers and distributed 1.6 million items for those in need; Sadiq Khan, Lena Headey of Game of Thrones, Carey Mulligan and others were among those that visited the shop to do their Christmas shopping.
"The shop is incredible – I've walked away with a beautiful pink 'Love Has No Borders' t-shirt that I will wear everyday. I also got the most perfect present for my Mum who is impossible to buy for – 'A Bundle of Hope' which will provide vital services to refugees including mental support, women's support and youth education," said Mulligan.
Find out more at choose.love