Shopping for genuinely good sustainable Christmas gifts for him can be a bit of a headache. If you're at a loss with what to get that special guy in your life this Christmas, don't panic. We're here to help.
We've curated a brilliant list (if we do say so ourselves) of the best, sustainable Christmas gifts for him. It features everything from the best quality t-shirts, luxury knitwear, to cool card holders and even boxes of wine.
Whether they are someone who loves a statement wrist watch, is in need of a good scarf, appreciates a great smelling candle or loves to cook, we've found something for everyone. So, go on, have a scroll…
SUSTAINABLE CHRISTMAS GIFTS FOR HIM: CLOTHING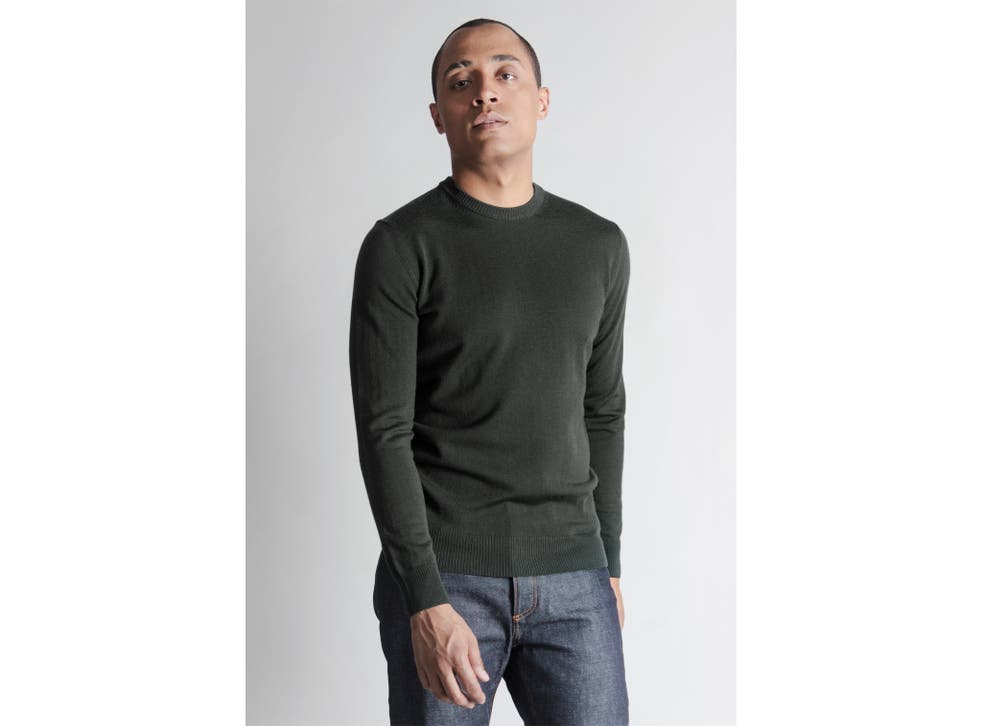 Merino sweater
A Merino wool sweater is a smart investment for winter.
This one is made from 100 per cent traceable, extra-fine Australian Merino wool, and could be a very smart purchase indeed; the crewneck is breathable for when you're inside and ideal for layering when you're going places.
The sizing not only ranges from XS-XL but also short-long, so once you have found your perfect size there's a high chance you'll be a fan for life.
It may be designed for men but the rib-knitted hem and cuffs make it a flattering fit for women, too.
As a brand, Asket has banned the word "sustainable", instead focusing on responsibility and we admire that stance.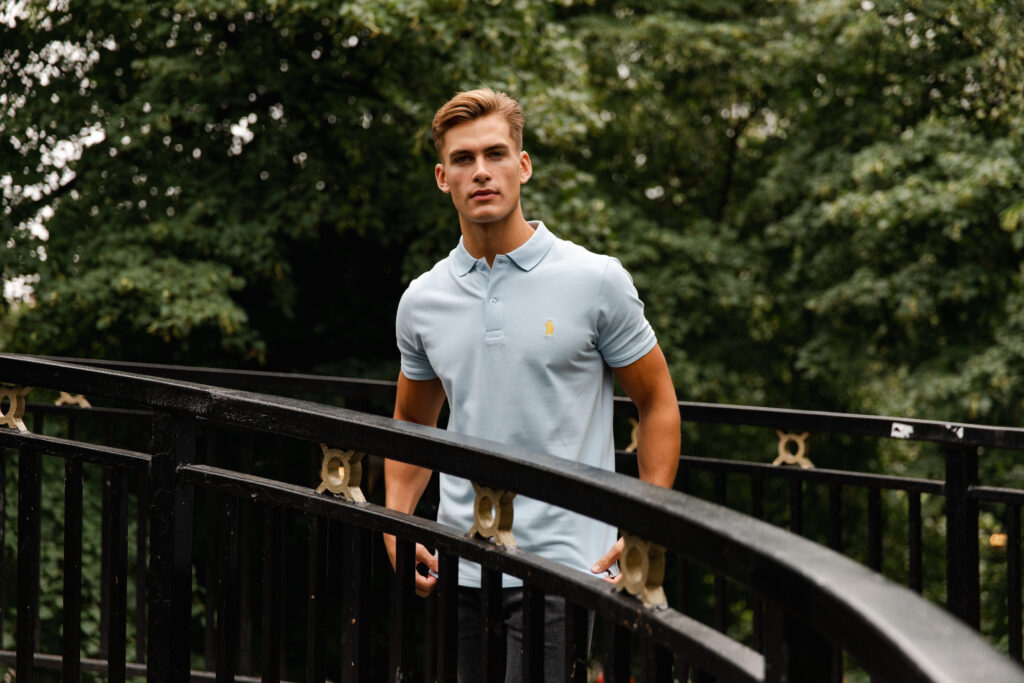 Polo Shirt
If a collared polo shirt is more your thing, check out Absolutely Bear. This flattering Organic Cotton Polo Shirt is made from 100% GOTS certified organic cotton and comes in a lovely oak sky blue.
£55, Absolutely Bear
SHOP NOW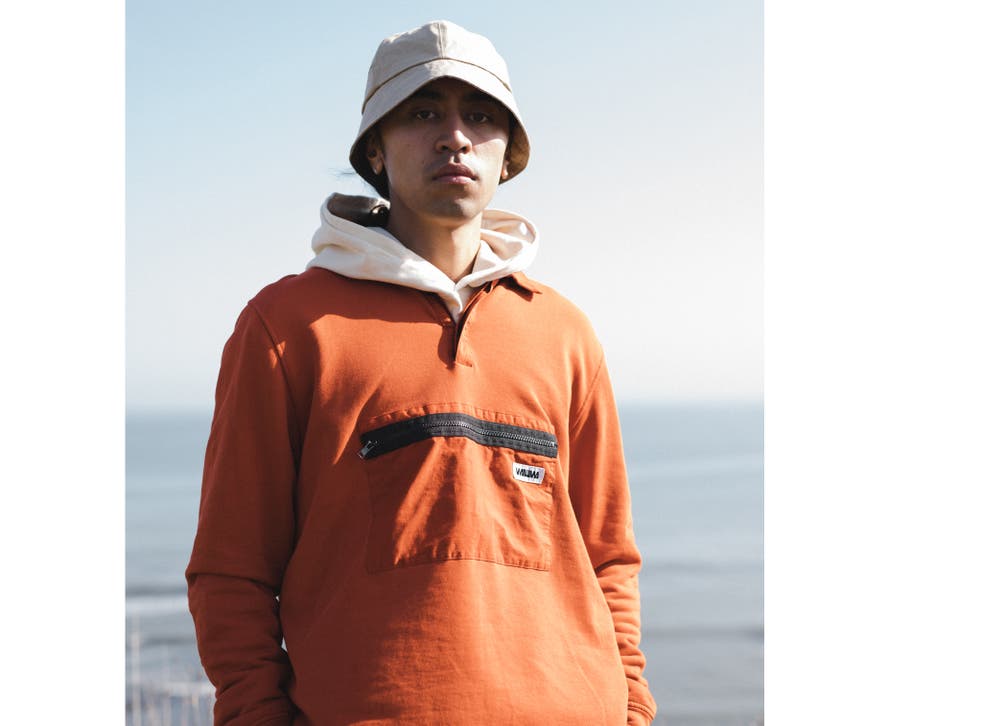 Jonah rugby sweatshirt
This organic cotton sweatshirt is the perfect trendy piece to layer up with this winter. Practical and cosy for the colder weather, its loose fit and square cut pocket also make it perfect for keeping those sweets within-easy reach while watching Christmas films.
Wawwa is a very cool streetwear/workwear brand with a hippie heart. They set out to make a unisex fashion brand, and upon discovering how messed up the fashion industry was, decided to prove it could be done differently by focusing on using sustainable materials, designing to last, and working with good people.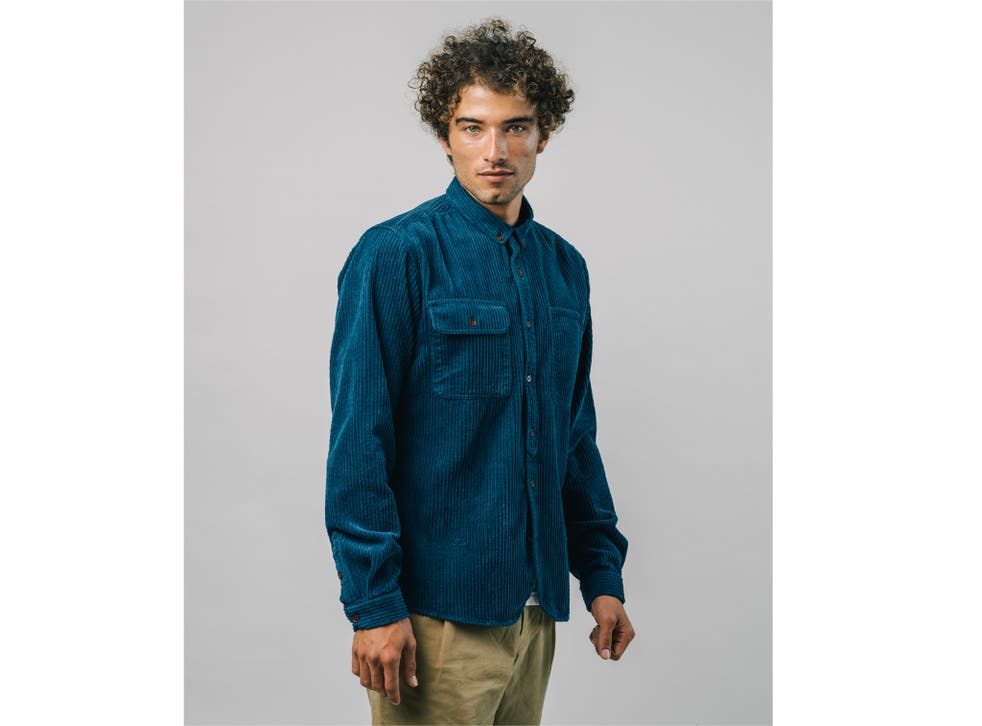 Brava Fabrics lumberjack essential shirt
This rich-blue corduroy shirt is a gorgeous colour and has a lovely heaviness to it, as well as being super-soft. A smart-casual, and importantly, comfortable choice for Christmas that will no doubt become a winter staple.
Inspired by workwear it features two large pockets, and there's even a corner cut out of the left chest pocket for pens and pencils, which is a nice detail.
It is made with organic cotton grown in China and cut and sewn in Fontoli, Portugal. Brava Fabrics focus on timeless designs made from sustainably sourced materials.
£92, Brothers We Stand
SHOP NOW
Forsete shirt
Like us humans, this shirt was designed to be out in the winter wilds, but it makes for a stylish and cosy indoor number, too. The natural flannel shirt is made from organic cotton and merino wool.
Klattermusen's ethos hasn't changed since 1975, the Swedish brand creates technical outdoor clothing that offers maximum safety, with a minimum impact. As such, all their core materials are sustainably sourced and all workers in their supply chains are paid a living wage.
£166, Klattermusen
SHOP NOW
SUSTAINABLE CHRISTMAS GIFTS FOR HIM: ACCESSORIES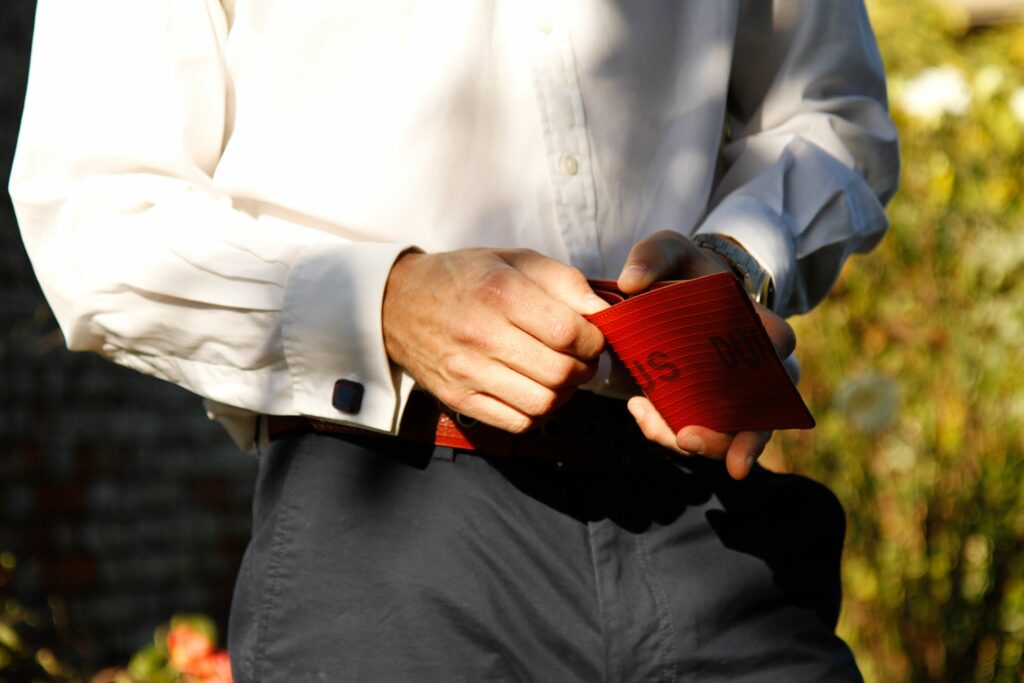 Billfold Wallet
A wallet might seem like a pretty staple gift idea – but how about a wallet made from reclaimed fire-hoses? The Elvis & Kresse Billfold Wallet is made from decommissioned fire-hose that have been previously used in active duty, fighting fires around the UK for up to 25 years. A wallet can't get much cooler than that… Oh, except it can. It's also lined with reclaimed military-grade parachute silk.
Though the material is naturally water resistant and extremely durable, a contactless card will still work right through the hose.
This wallet is available in the red or more rare yellow hose. Just to make this gift extra special, you can opt to have your chosen wallet personalised.
£75, Elvis & Kresse
SHOP NOW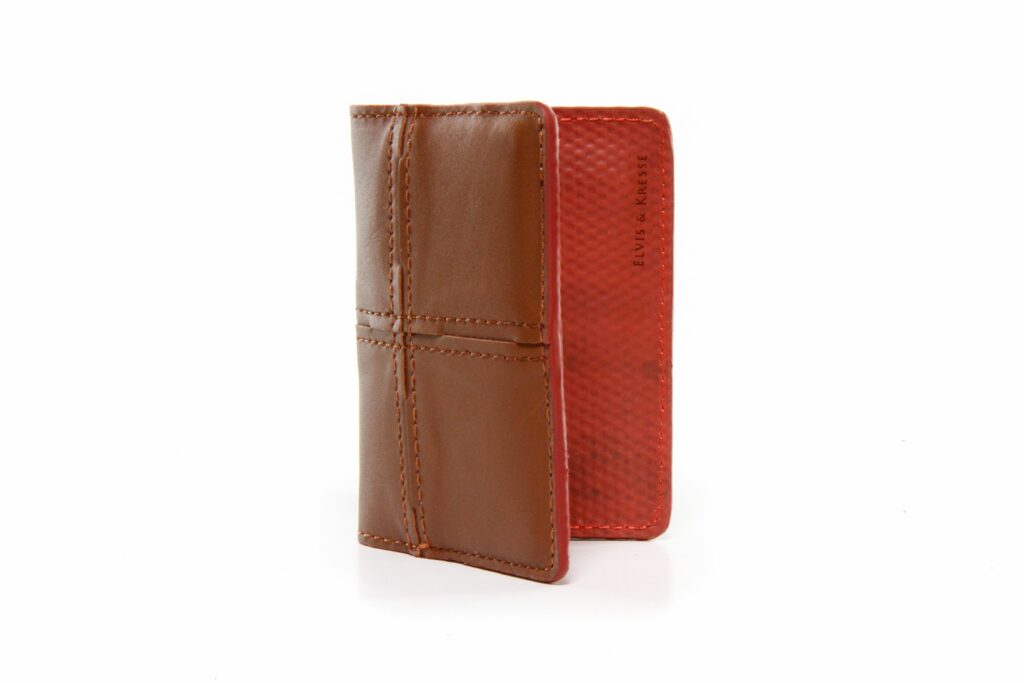 Card Holder
If you like the sound of the Billfold Wallet as a gift but are looking for something a little smaller, the chances are you'll love Elvis & Kresse's Fire & Hide Card Holder. Featuring a sleek and simple clamshell design, this wallet combines rescued Burberry leather and decommissioned fire-hose and is also lined with reclaimed parachute silk.
And, as with the Billford Wallet, you have the option to personalise your item with a name or a short and sweet message!
£50, Elvis & Kresse
SHOP NOW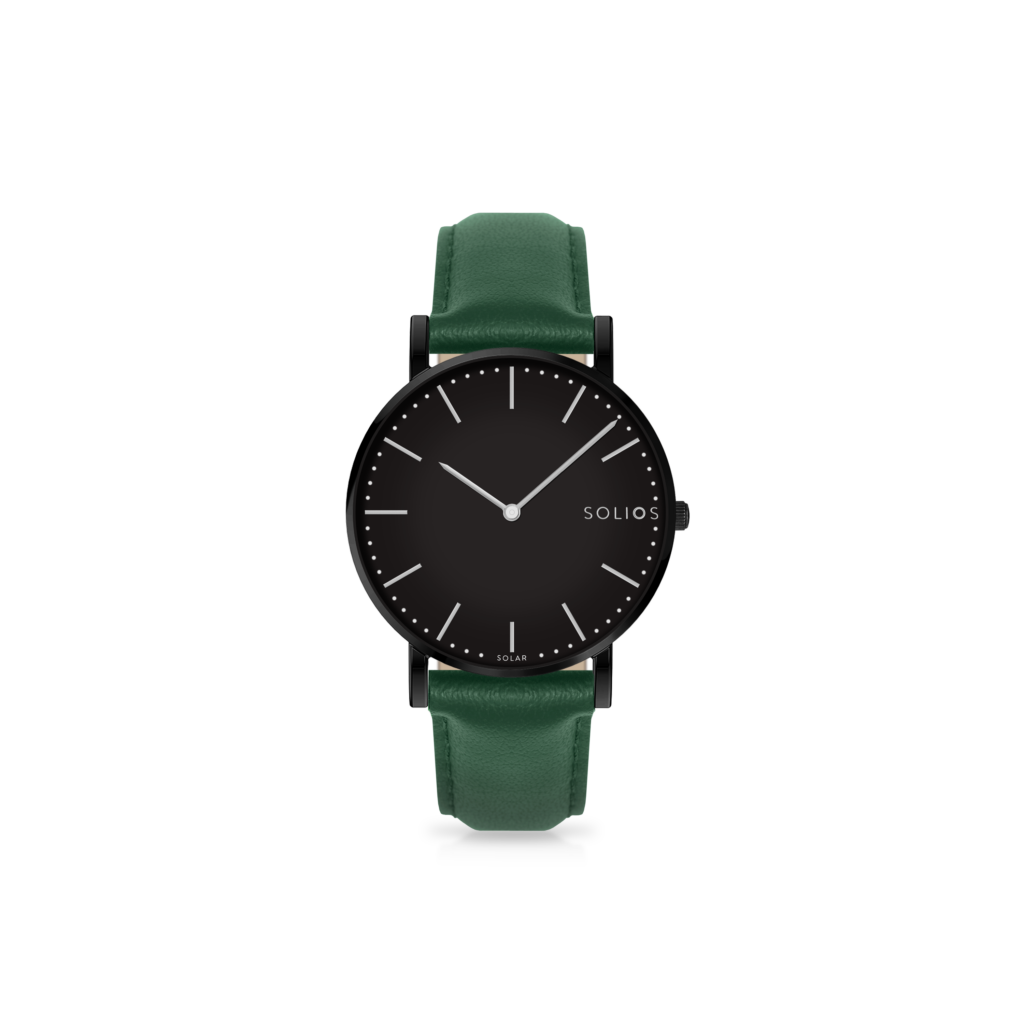 Solar Powered Watch
There's watches and then there are Solios Watches – a collection of stylishly minimalist watches featuring an innovative solar design.
For the urban, eco-conscious man, this sleek Solar Black Watch is a perfect gift. You can customise the watch by choosing the colour of the vegan leather wrist strap. You can also select either a black, rose gold or silver watch face casing.
These watches are all powered by clean, renewable energy (solar) and built with components that are easy on the environment. They are the first and only B Corp Certified watch company.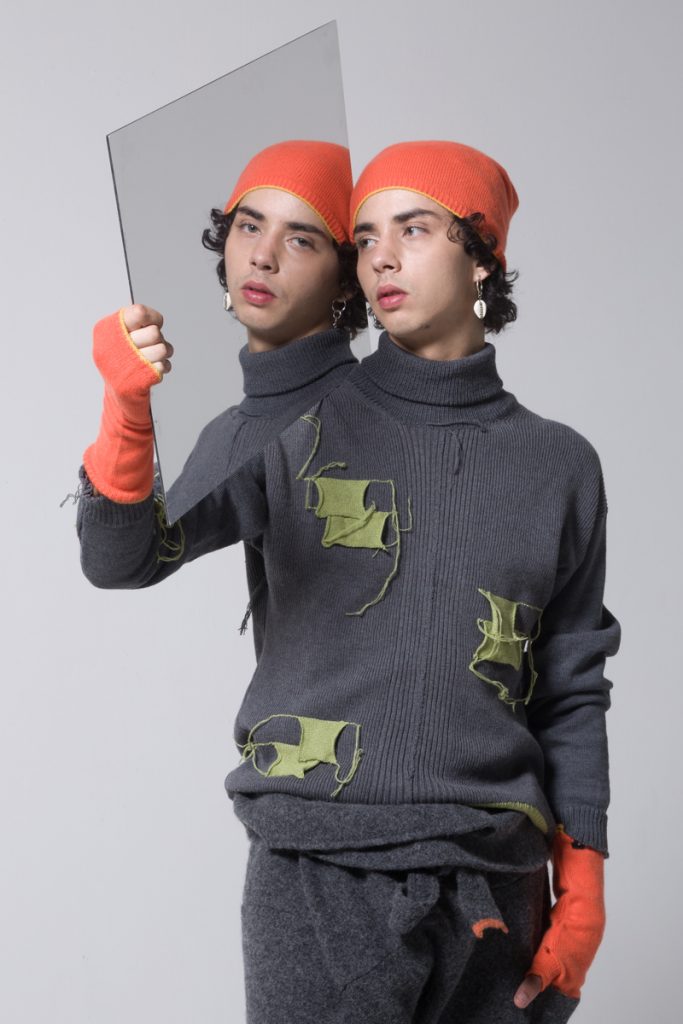 Cashmere Knitwear
If you want to wrap someone in a bundle of love, then Valentina Karellas' Danvers knitwear are the perfect gift to do just that. The matching beanie, mittens and scarf are available in stunning orange or blue and are made of beautifully soft and bright (surplus) cashmere, which is incredibly limited stock. When this yarn is gone, it's gone…
Each row is accountable and treasured by hand, and made to order on a vintage industrial knitting machine.
Super light and stylish, these pieces are all about quality and attention to detail, featuring a contrast stripe hem detail.
From £50, Valentina Karellas
SHOP NOW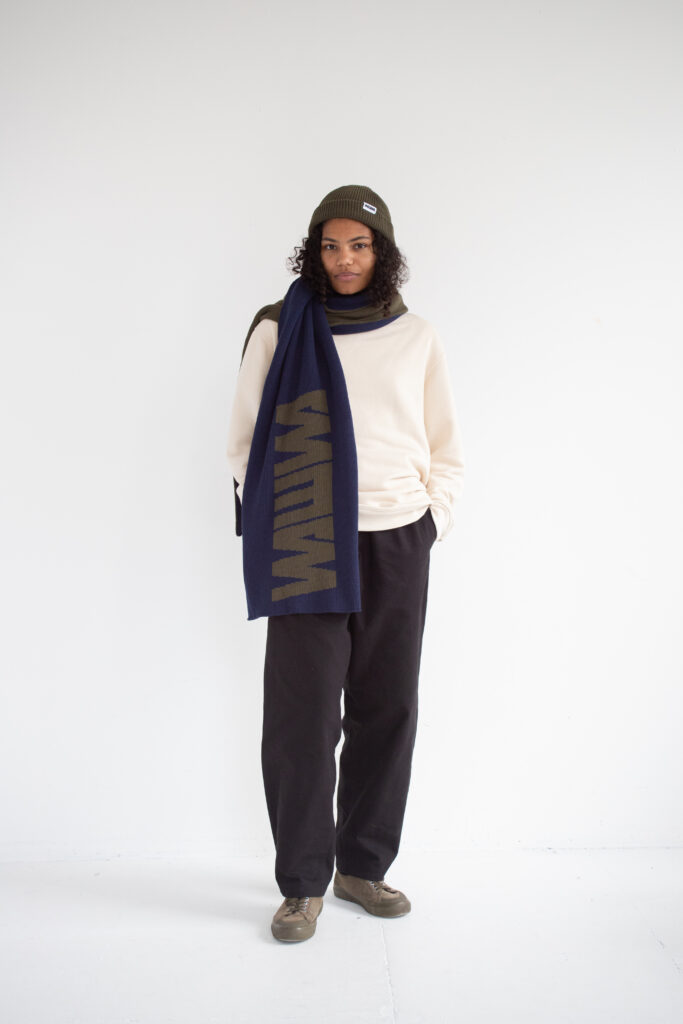 Yarn Accessories
For cool sustainable Christmas gifts for him, WAWWA's collection of 100% Recycled Yarn warm winter accessories has you covered (figuratively and literally). It includes their Recycled Fisher Beanie Hat, which is available in nine different colours. There's the Heather and Stone Scarf, that's also available in Rust and Amber. Plus, our personal favourite piece, this snug Recycled Blanket to cosy up in by the fire.
All products are produced in a local Manchester factory using GRS (Global Recycle Standard) approved recycled yarn. It's made from 50% recycled cotton and 50% recycled PET. The yarn is spun in a Spanish factory that is powered by solar energy, the cotton proportion is taken from pre-consumer waste and the polyester from recycled plastic bottles. All these items are part of WAWWA's continued 1+1 collection that sees a product donated to the homeless for every hat, scarf, t-shirt or pair of socks bought from the range.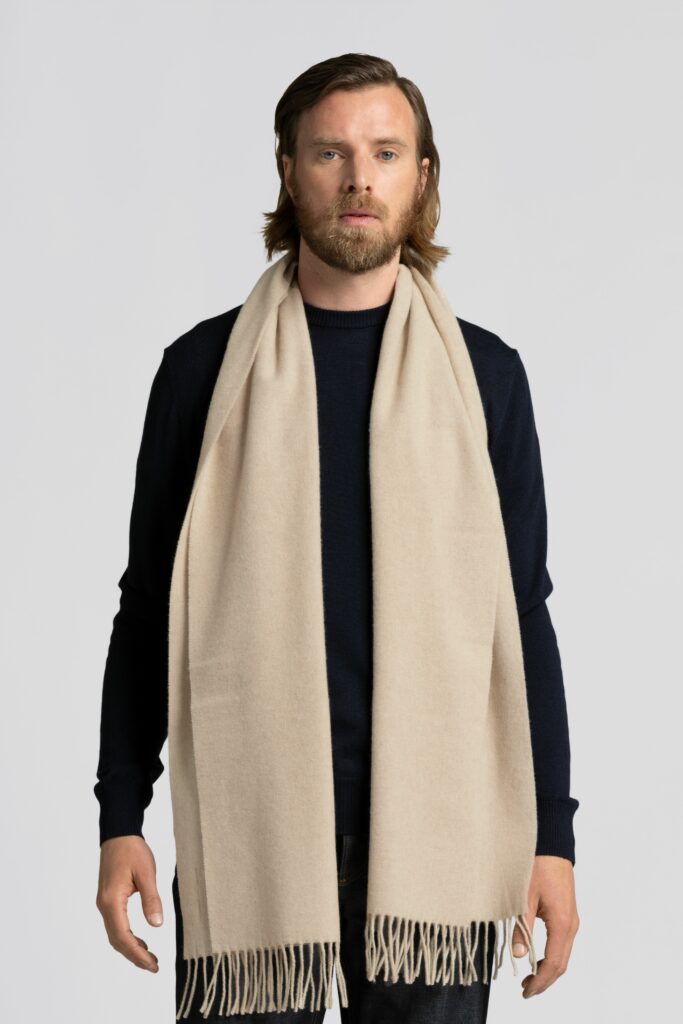 Cashmere-wool Scarf
Since we're on the topic of knitwear, how about this gorgeous unisex Cashmere-Wool Scarf from ASKET? This classic fall-winter accessory is timelessly chic, perfect for staying warm on your way to festive celebrations. A mix of Cashmere and Merino wool, It's as soft and cosy as it is gentler on the planet: it's woven from 100% recycled wool.
This scarf is available in 2 sizes: Classic size 185 cm x 37 cm for £70 and Oversized 200cm x 50cm for £85. It also comes in a variety of staple neutral colours.
£70, ASKET
SHOP NOW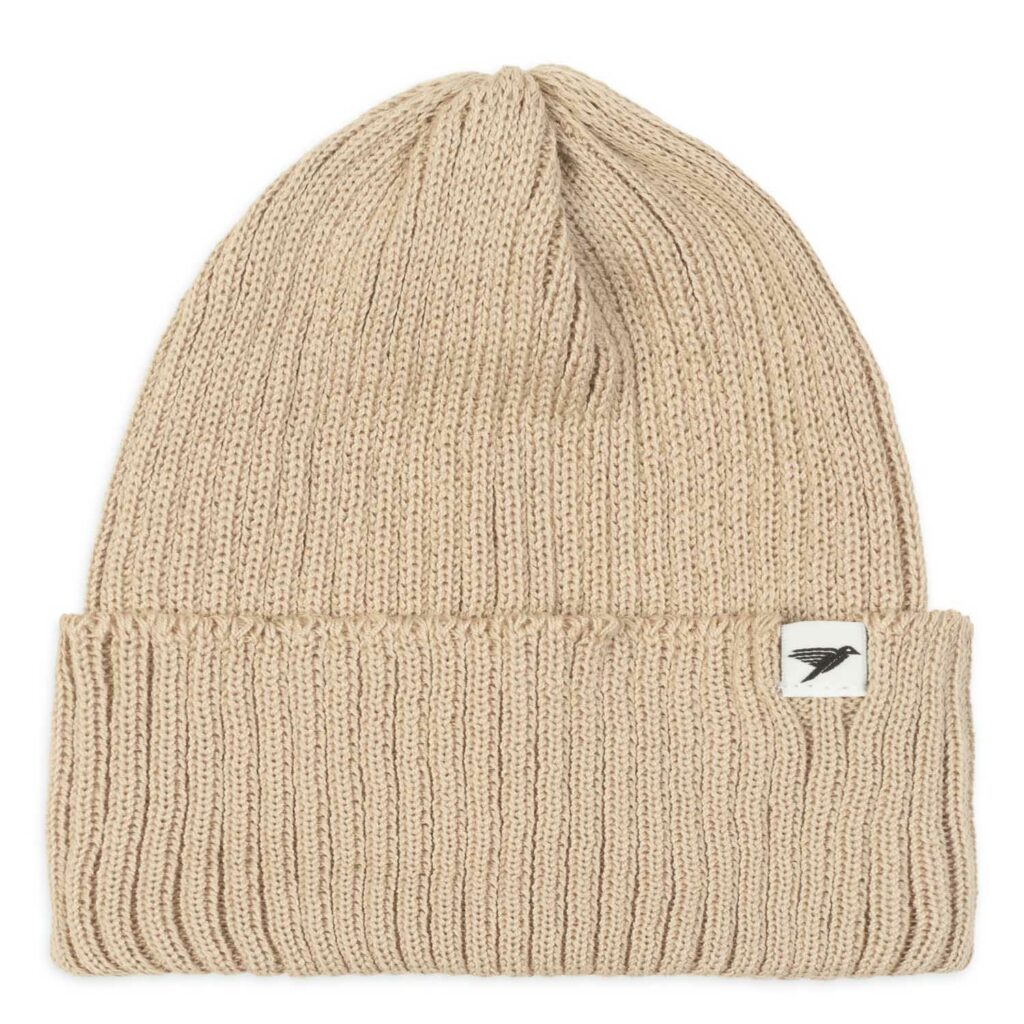 Organic Beanie Hat
A good beanie is a winter essential.
This simple, stylish and cosy ribbed knit Beanie Hat from Silverstick is made from 100% organic cotton. Available in black or oatmeal, these neutral colours are great for either dressing up for a smarter evening look or down for casual day attire.
£26, Brothers We Stand
SHOP NOW
Olive Green Beanie
But, of course. Not all beanies are made equal. If you prefer a deeper colour, consider this Organic Cotton Beanie from Absolutely Bear. It's made from certified organic cotton in a flattering olive green. It also features the brand's signature embroidered bear, promising a cosy Christmas chic look!
£20, Absolutely Bear
SHOP NOW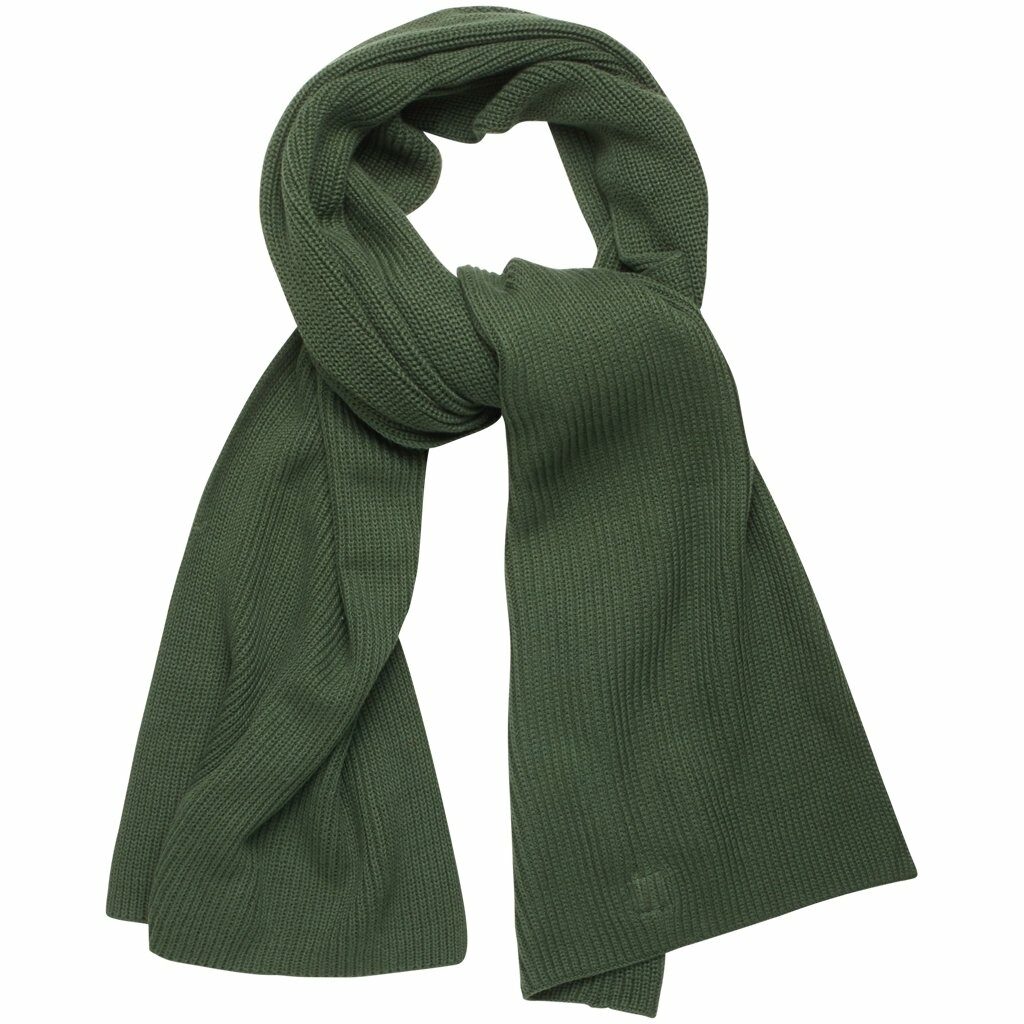 Organic Scarf
This Organic Ribbing Scarf by Knowledge Cotton Apparel would make a stylish addition to any outfit.
Made from 100% organic cotton, this simple yet smart scarf comes in an array of colours, from a solid Forest Green, an eye-catching orange to a gorgeous royal purple. There's a colour for everyone!
£45, Brothers We Stand
SHOP NOW
Christmas Socks
If you ask us, Christmas themed socks are an entirely underrated Christmas present – whether looking for sustainable Christmas gifts for him or not.
There's just something about popping on a pair of Santa socks that adds a little festive pep in our steps…
Spread the festive cheer this year with these vegan, GOTS Certified organic cotton Christmas Tree socks from Komodo, available in either gold or ocean.
They also have these even funkier festive animal patterned socks, available in olive and sand, for £7.44.
These are the perfect small sustainable Christmas gifts for him, for Secret Santa or stocking fillers!
£7, Project Cece
SHOP NOW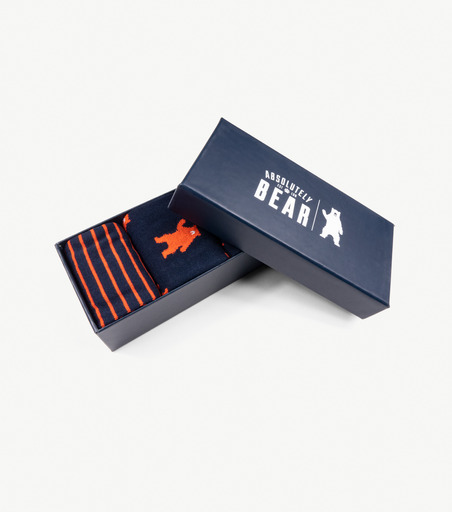 Socks Gift Box
Of course, socks are not just for Christmas. And one never has enough socks, right? You can't go wrong with this three-pack of socks Gift Box from Absolutely Bear. A selection of three funky, navy and orange print socks all made from organic cotton, these feet cosies are not only top-quality, they're also a better choice for the planet, too.
£30, Absolutely Bear
SHOP NOW
SUSTAINABLE CHRISTMAS GIFTS FOR HIM: HEALTH AND BEAUTY TOILETRIES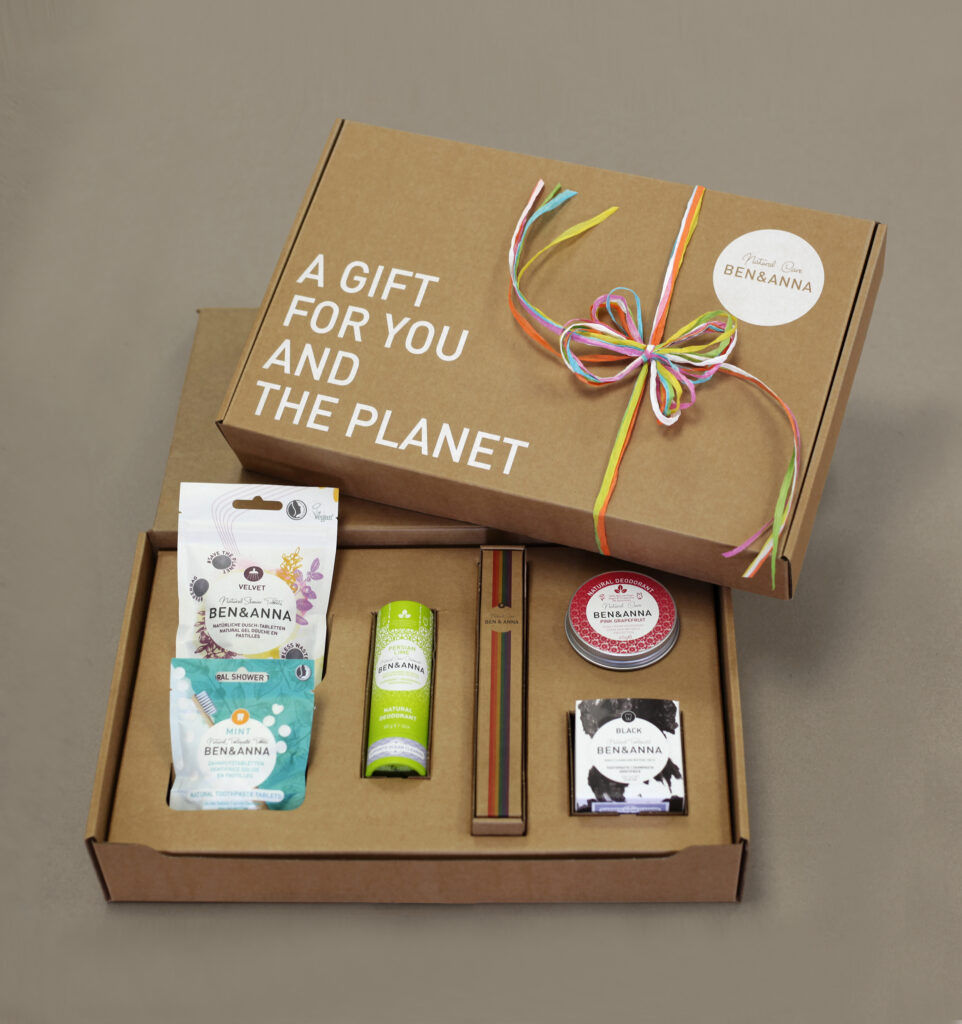 Ben & Anna Gift Box
The Ben & Anna gift box is a sure-to-please great smelling pack, with a difference. For just £47, this sustainable goodie box includes six of Ben & Anna's best-selling all-natural vegan toiletries, including shower gel, deodorants, toothpastes and even a bamboo toothbrush. The items are perfect for travel in the new year.
There's also the option to curate your own bespoke gift box, picking and choosing your favourite bits.
£47, Ben & Anna
SHOP NOW
Lavender Bath Truffles
When looking for stocking fillers, these amazing sounding Lavender Bath Truffles would be great. Made from 100% natural and/or Ecocert ingredients, including cocoa butter which softens and moisturises skin leaving it soft and velvety, coupled with lavender essential oil which calms and relaxes. This packet of six truffles is a real treat.
£14.88, Project Cece
SHOP NOW
Booster Bath Soak
Isn't Christmas (supposedly) all about kicking up your feet, switching off and clocking in time for some much needed relaxation? So why not help hard-working friends and family wind down this festive season with this luxury re-energising bath and foot soak to help restore the body back to its best. Made with 100% pure Dutch magnesium, sustainably cultivated seaweed and botanical oils, it eliminates toxins and restores vital minerals, leaving you refreshed and revitalised. Also, the chic glass bottle will look great in any bathroom!
£46.75, Project Cece
SHOP NOW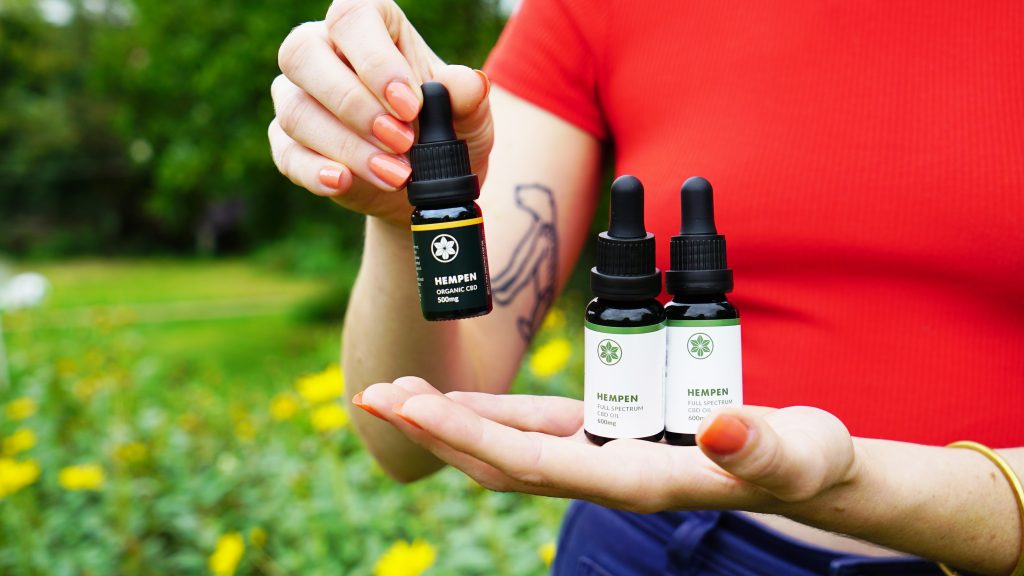 Organic CBD oil
Know a friend who's been a little stressed out with work or family? This Organic CBD Oil could be a much appreciated present.
Full-spectrum CBD oil works with the endocannabinoid system, which works to balance your body. While its many effects are still being researched, studies have shown CBD can alleviate symptoms of inflammation, pain and anxiety amongst others. The CBD in Hempen's Refined CBD Oil is imported from an organic farm in Switzerland and blended with hemp seed oil from the UK, which offers additional benefits from omega fatty acids, antioxidants and phytonutrients.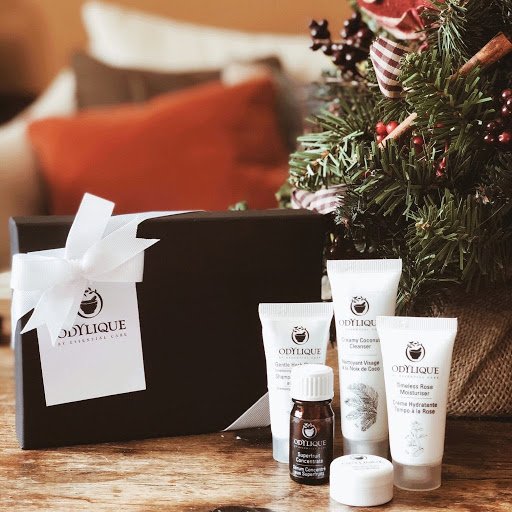 Odylique beauty selection box
All the best bits from a Suffolk-based beauty brand that only uses fairly traded, cruelty-free organic ingredients, from the Calming Rose Super Tonic to the Gentle Herb Shampoo. And, extra bonus – all the packaging is recyclable, too.
£27
Buy now
SUSTAINABLE CHRISTMAS GIFTS FOR HIM: HOME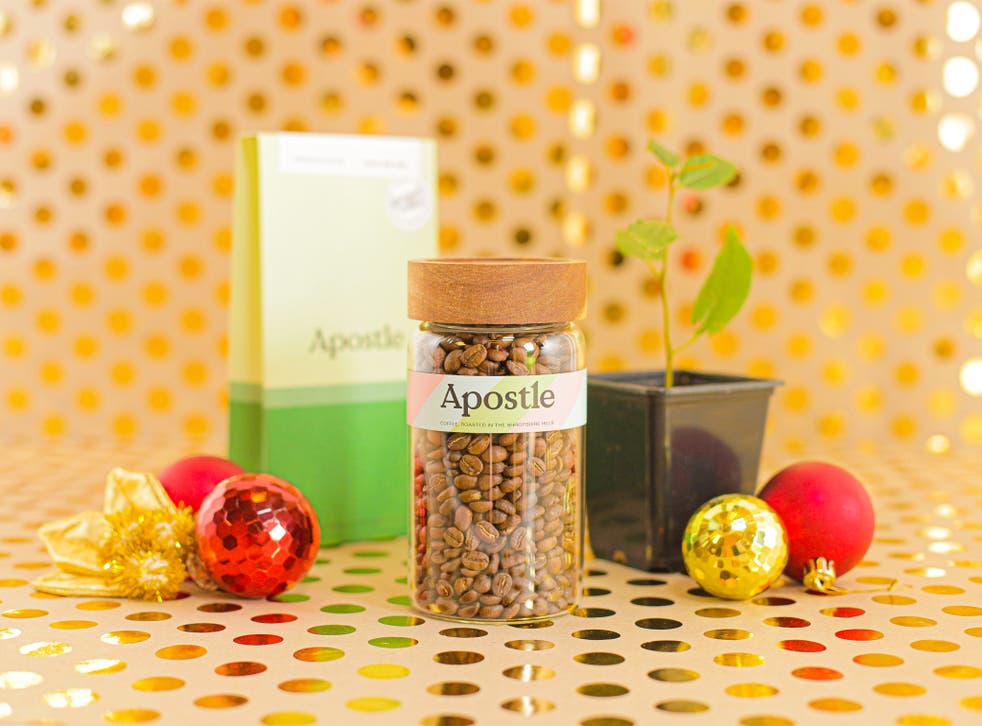 Apostle coffee subscription box
There's good coffee and then there's really good coffee. Coffee made from organic single origin Honduran beans, farmed to fair trade standards, roasted in an "off grid" roastery (in Shropshire) that's powered by wind, solar and natural gas, and delivered straight to your door in 100 per cent compostable letterbox-friendly packaging. Phew. Did you get all that? We've just had a cup.
In addition, each purchase comes with a certificate to show you have inset an entire ton of carbon, because Apostle has planted an endangered tree with a 40-year lifespan in the forest that surrounds the roastery. That's one to go on the fridge.
The cardboard can be recycled and the stickers and inner cellophane bag can be put in the general waste or go in your local council's compost collection if you have this service.
£28.95, Apostle
SHOP NOW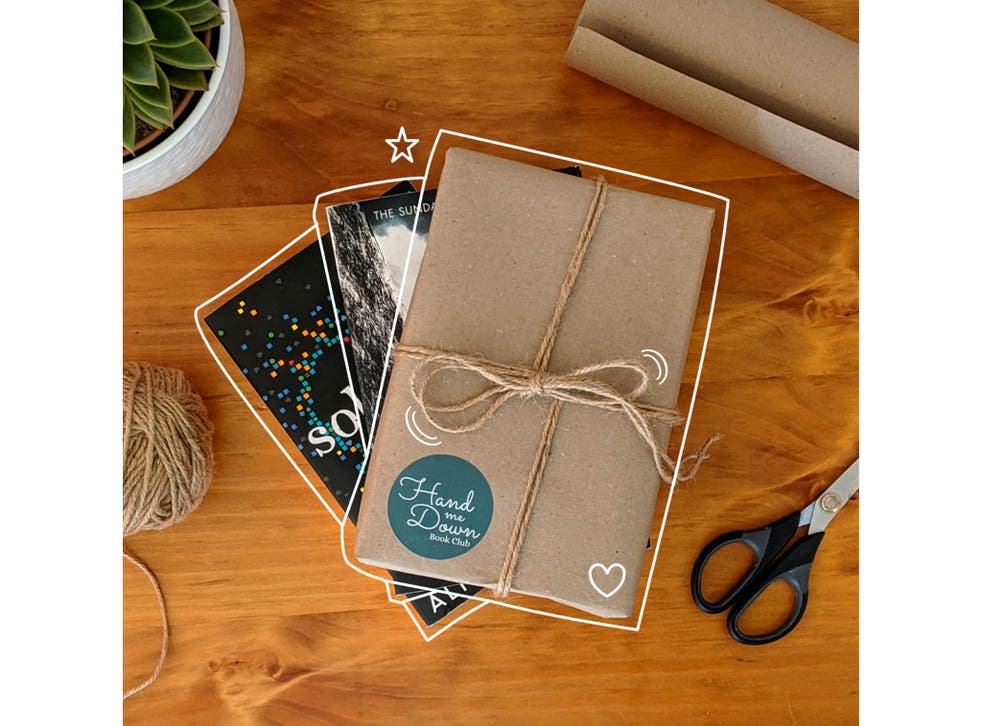 Hand Me Down Book Club book bundles subscription
As book lovers, we couldn't think of a more beautiful gift. Hand Me Down Book Club was founded "to prevent books being sent to landfill while they still have great stories to tell". Essentially, this means you select your favourite genres and are sent a selection of second hand books, tied with string and, the lovely added touch of a Clipper tea bag.
£9.99, Hand Me Down Book Club
SHOP NOW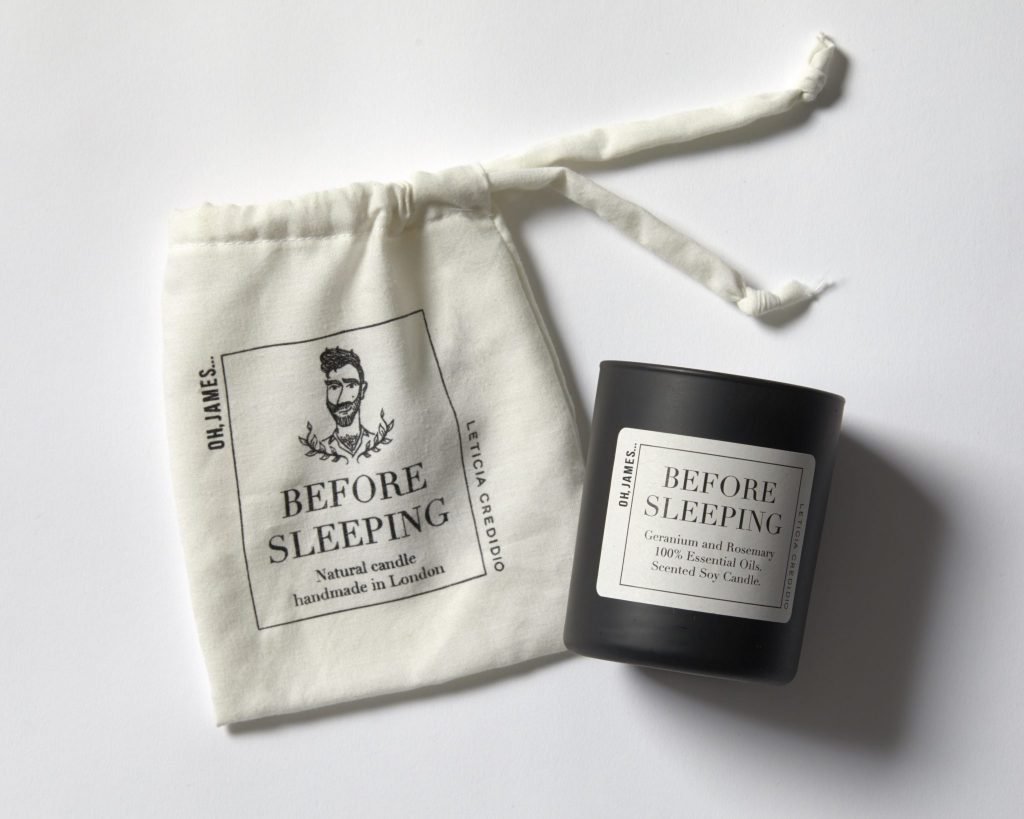 Before Sleeping Candle
This gorgeous Before Sleeping Candle, a limited-edition blend of geranium and rosemary, is the ideal way to unwind before sleeping, and is the product of a collaboration between Oh, James – an East London brand that produces unique handmade candles – and sleepwear brand Leticia Credidio. Founder, Leticia, has worked at the intersection of design and social change for more than 14 years, and her brand champions taking time to rest, embracing comfort and being present in the now.
Each candle is made from soy wax and 100% essential oils, handsomely packaged in a hand-sewn, up-cycled fabric bag. Burn time is up to 40 hours. This candle is so good you'll want to keep it for yourself…
£25, Leticia Credidio
SHOP NOW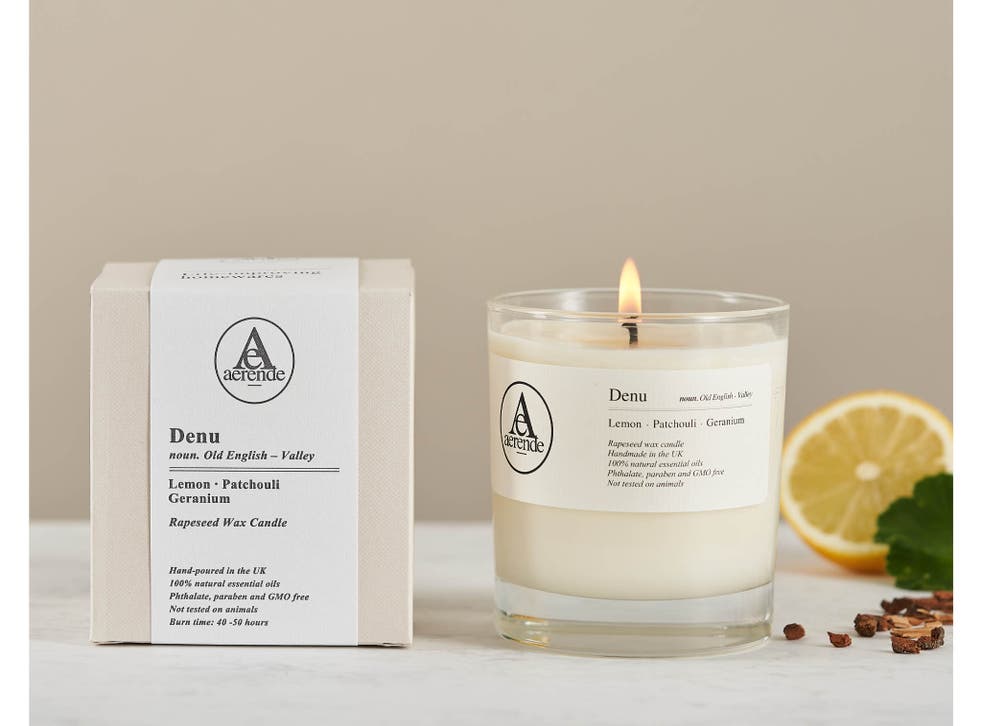 Aerende denu scented rapeseed wax candle
This stylish and beautifully scented candle inspired by British forests, meadows and valleys will undoubtedly be a very welcome present.
These are very possibly the most ethical and sustainable candles in the UK. They use rapeseed wax (GMO-free and sourced from Europe) rather than soya (linked to deforestation), are vegan-friendly, essential-oil-scented (so burn clean), and are handmade in the UK to provide employment and training opportunities for people with disabilities. Each one comes with the name of the maker written on it, which adds a lovely, personal touch.
£37.50, Aerende
SHOP NOW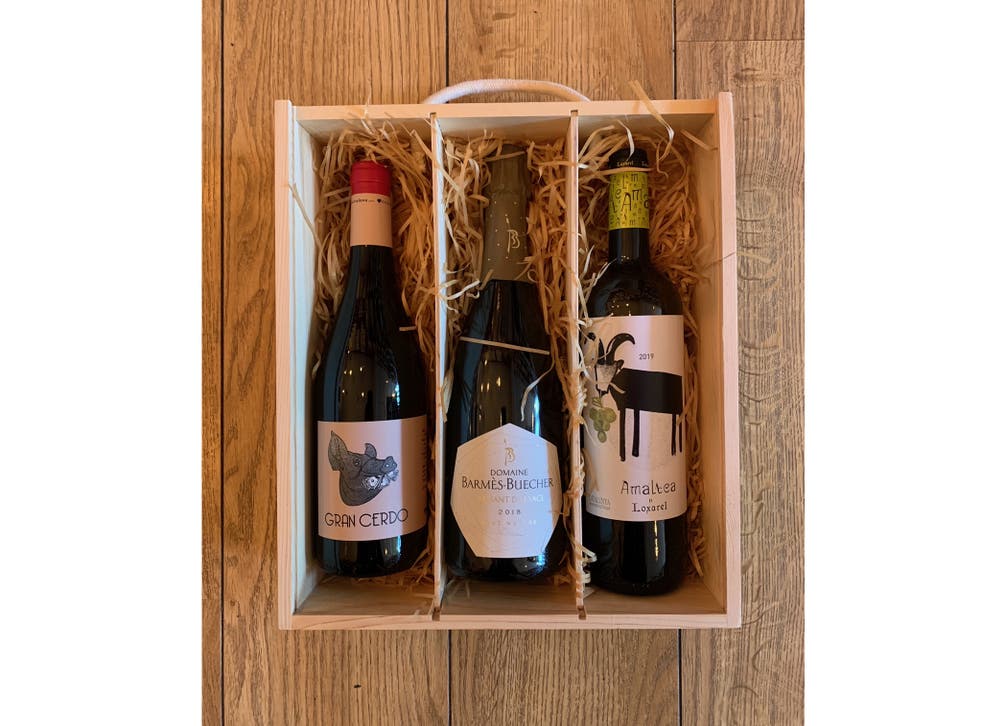 European wine gift box
Travelling is somewhat difficult at the moment, so why not give a taste of Europe? A favourite Christmas gift set is this trio from Vino Vero in Leigh-On-Sea. It includes the Barmes Buecher, a no-dosage sparkling wine designed to reflect pure terroir of Alsace in France; the "biodynamic" Loxarel Amaltea from the Penedes region of Spain and inspired by Greek mythology; and the Gran Cerdo Tinto made by cult winemaker Gonzalo Gonzalo in Rioja who has rejected all chemicals in the vineyard and ferments his wines in concrete tanks, so there is no oak influence.
£54.95, Vino Vero
SHOP NOW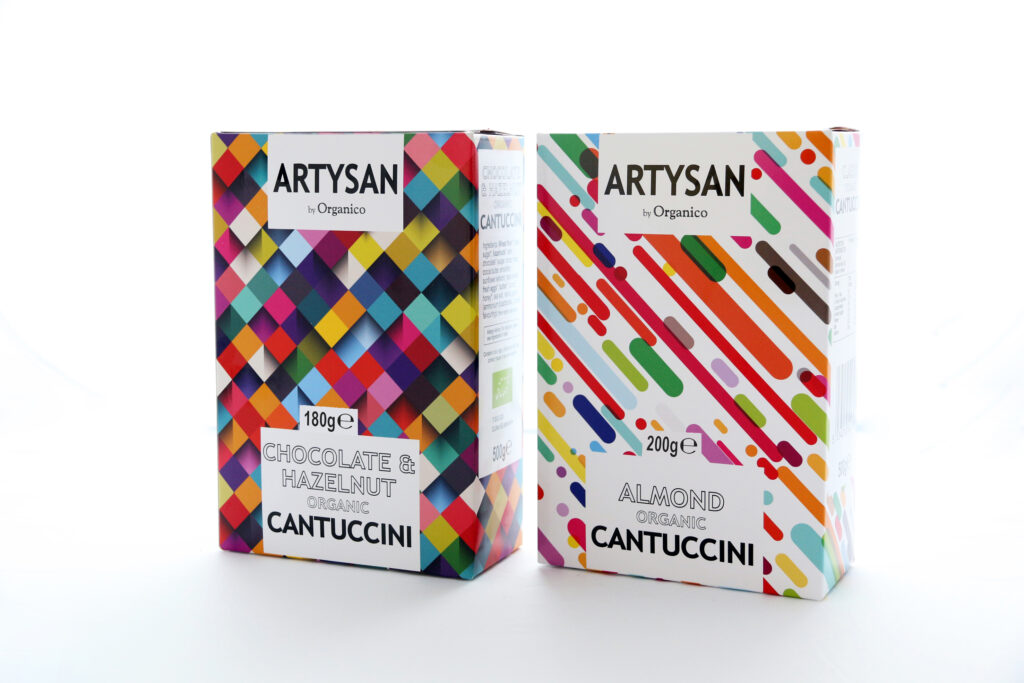 Artysan Cantuccini and Panettone
The way to anyone's heart is through their belly and when it comes to sustainable Christmas gifts for him, sweet treats are real crowd pleasers. Because, who doesn't want to add to their mounting supply of chocolate and mince pies?
Organico's new Artysan range of festive goodies are the perfect go-to gift for family and friends.
From their selection of Panettone made in a family bakery in Venice, to the rich butter shortbread pastry of their Scottish mince pies, this range covers all the must-have festive desserts. And, you can be sure they've been baked using the best quality all-organic ingredients, and taste as delicious as they look.
From £3.75, Organico
SHOP NOW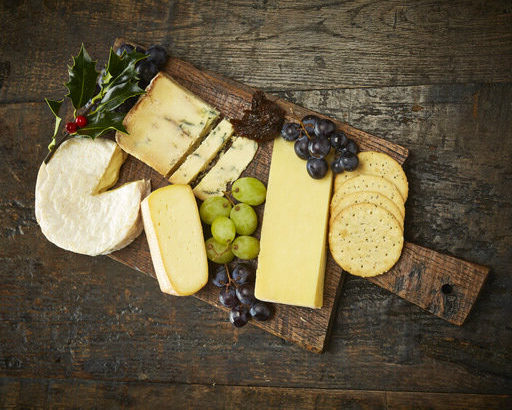 Artisan Christmas Cheese Board
For more savoury palates, a cheeseboard is a Christmas classic. A household staple throughout the festive season, no Christmas feast is complete without over-indulging on a platter of cheeses…
So, it goes without saying that field&flower's Artisan Christmas Cheeseboard (800g) makes for a delightful gift! Featuring a weighty selection of traditionally made British cheeses – Baron Bigod, Cropwell Bishop Stilton, Highmoor, and Westcombe Cheddar – this platter is enough to feed 8-10 of your friends or family.
For smaller households of 4-6 people, they also have their Traditional Christmas Cheeseboard, and for larger dining parties of up to 14, there is their Luxury Christmas Cheeseboard.
And you can have it delivered straight to their door!
£24.27, field&flower
SHOP NOW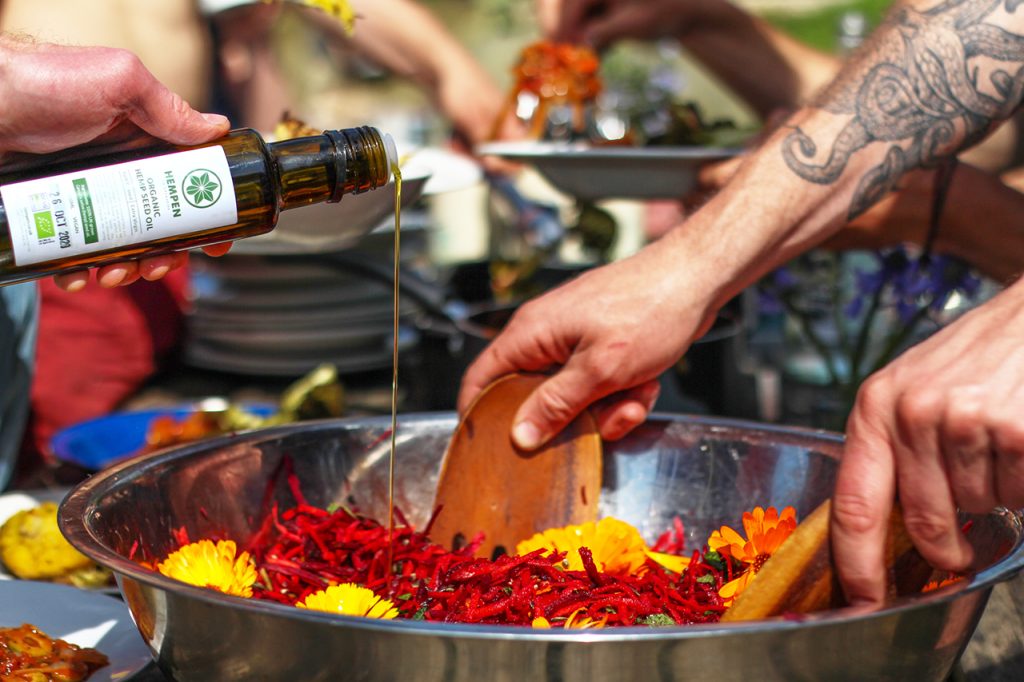 Organic Hemp Seed Oil
Hemp is very possibly the new superfood. Although, there's nothing new about it, really. Evidence suggests hemp was the first plant to ever be cultivated by man and its uses date back 10,000 years (give or take).

Hempen organic hemp seed oil contains more Omega 3 and 6 than the fish oil tablets some people take (Omega 3 helps maintain a healthy heart, brain and metabolism, and omega 6 provides energy for the body).
Hemp seed oil is packed with vitamins A, B, C and E, and carotene, an antioxidant and lower in saturated fat than other plant-based oils.
It's also a great alternative to olive oil, butter and spreads. It has a delicate texture and a distinctive nutty flavour similar to sunflower seeds.
£8, Hempen
SHOP NOW
SUSTAINABLE CHRISTMAS GIFTS FOR HIM: ACTIVITIES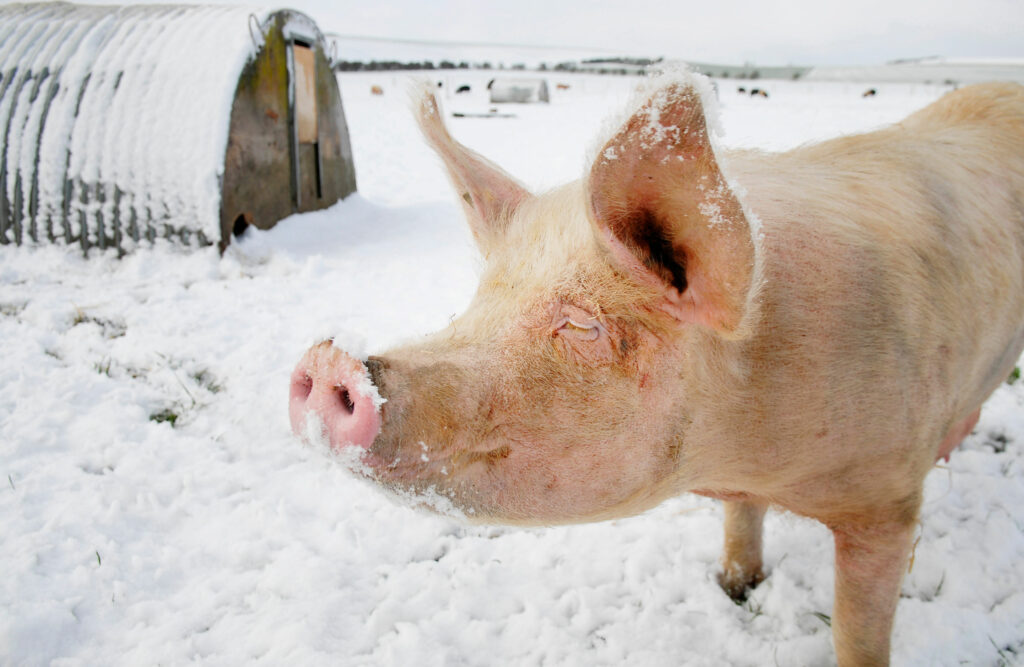 Family Farm Safari day out
What better gift than quality time to spend with loved ones? Eastbrook Experiences offers the chance to enjoy some downtime with a partner, your parents, or kids, while exploring the beautiful Eastbrook Farm – an organic farmland set on the historic Ridgeway in Wiltshire.
If you're searching for the perfect gift for lovers of the countryside, a gift voucher to Eastbook Experiences' Farm Safari is a fun, thoughtful and family-friendly treat. They'll receive a guided tour around the 1,500 acres of land, where they will be shown the various wildlife they have and get a chance to get up close and personal with the pigs! Their safaris run all year round and can be booked via their website at your convenience.
Or, if you know of a couple deserving of some alone time, they also offer a Farm Safari Overnight bundle for 2, which, in addition to the safari tour, includes a one night stay in their lovely Royal Oak Hotel.
From £75, Helen Browning's
SHOP NOW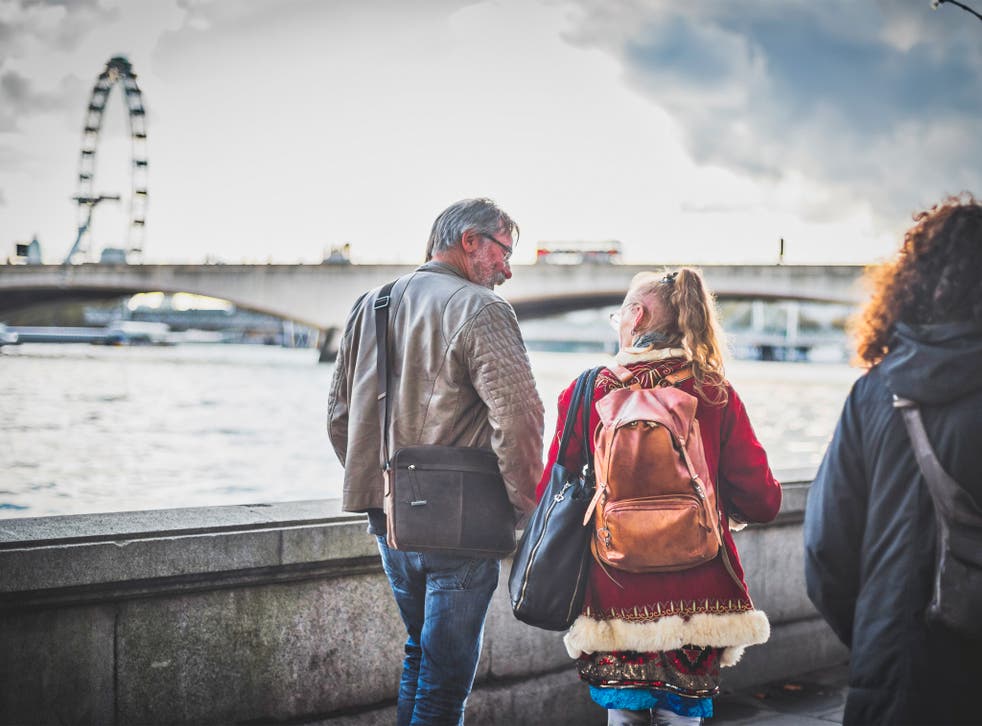 Unseen Tours, Walking tours of London
Its safe to say we all appreciate getting out and about now more than ever. So why not help someone you love reacquaint themselves with the city of London at the same time as discovering it in a whole new light?
Unseen tours are two-hour walking tours hosted by homeless, formerly homeless and vulnerably housed people. This means the historic facts are weaved together with the modern-day realities of what it means to live on the street. Our tour was led by the fabulous Viv, who guided us through the streets from Temple to Covent Garden.
It began on a bench that had been her bed for a year; took us past historic monuments, taught us quirky facts about the Savoy Hotel, made us "augh" with stories about her incredibly colourful life, and showed us the nicest places to use the toilet for free. You can't ask for much more than that. We both wore masks, and walking outside felt Covid-safe. If you want to donate to a Christmas charity this year, Crisis and Pathways are two recommendations from Viv.
£15, Urban Tours
SHOP NOW