Fish4Ever: What is it?
For more than 20 years, Fish4Ever has brought the idea of organic values to fish sustainability (fish can't be certified organic because they're wild in the sea).
Founded by Charles Redfern in 2000, the business is still family-run and their commitment to sustainability extends to land and people, as well as the sea. Their strapline is: 'canned fish you can trust'. Broadly speaking, this means:
Land
Fish4Ever is the only canned fish brand in the UK that also insists on organic land ingredients (i.e. olive oil). This is because intensive farming on land pollutes river systems and coastal waters.
Sea
Small boats, local fishers and very selective equipment are used in precise parts of the sea to take only what is needed.
People
Opting for small-scale artisan boats and local packing help wherever possible – plus paying a fair wage and enforcing workers rights – builds community resilience.
Live Frankly Recommends
Shop Fish4Ever, our favourite brand for truly sustainable canned fish…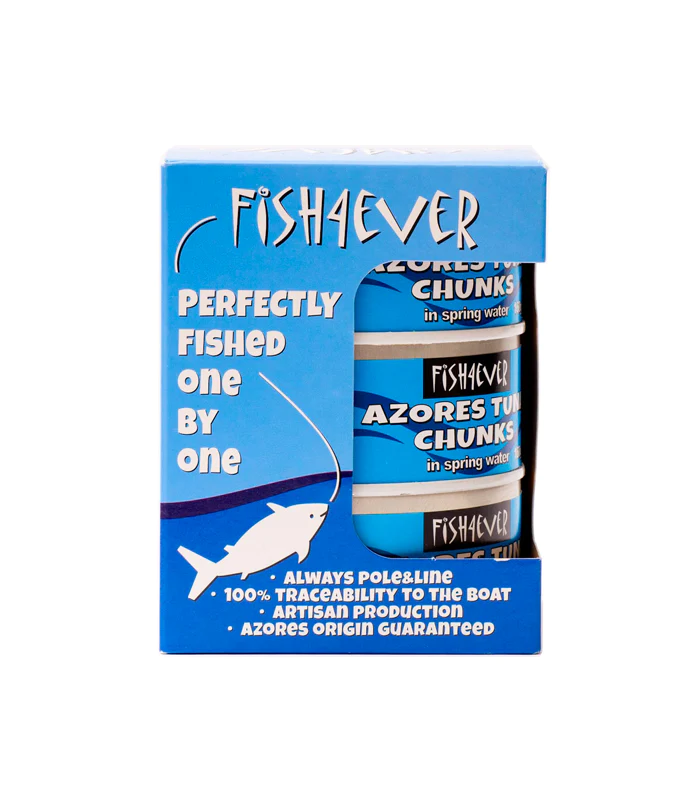 Tuna Chunks
In spring water. 3-pack.
£6.50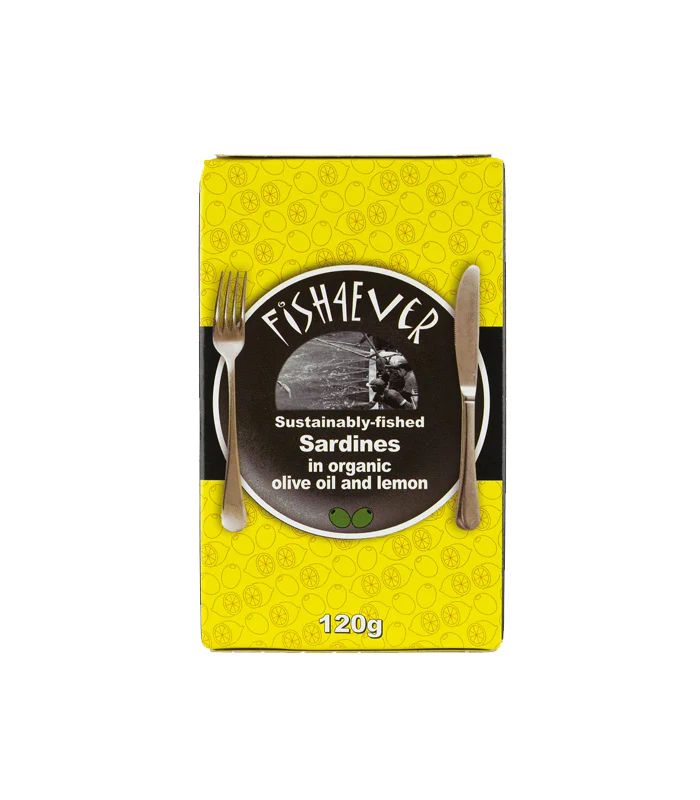 Sardines
In organic olive oil and lemon.
£3.15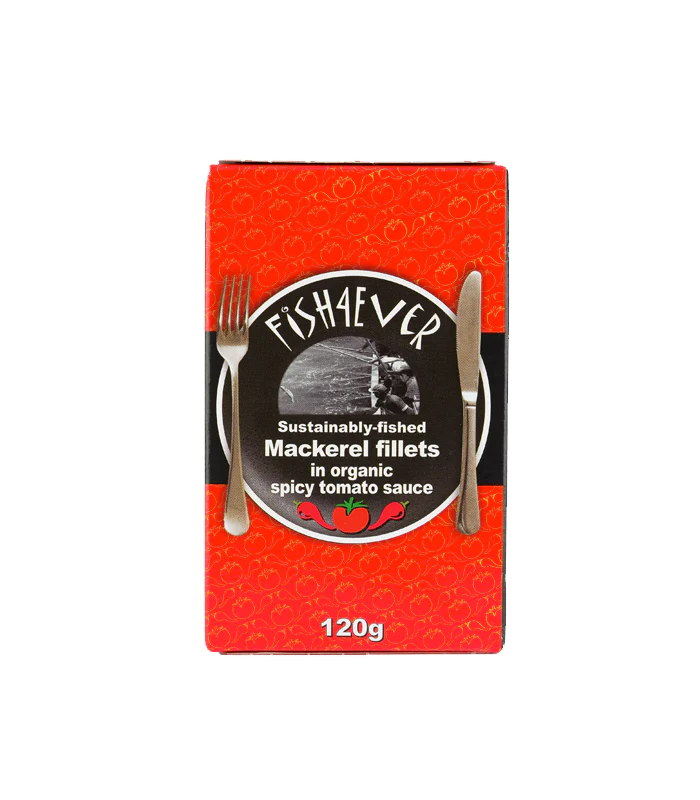 Mackerel Fillets
In organic spicy tomato sauce.
£3.95
Fish4Ever: How sustainable is it?
Have you read the above? But, wait! There's more!
Fish4Ever source their tuna from an Azores fishery, one of the two autonomous regions of Portugal. The Azores has been described by the International Pole and Line Federation as the greenest fishery in the world.
It only operates pole and line tuna vessels; small day boats (no bigger than 13 meters) that are locally and independently owned. The fishery is the largest employer of local workers on their island. The tuna arrive at the factory whole, and are tested extensively for mercury (which is incredibly low in that part of the world) and histimine (again, not a problem in the Azores, but regularly checked).
This means it is genuinely dolphin-friendly (even though they refuse to use the label, read why in Charles Refern's review of Seaspiracy). They can be sure of this because they have a maximum of four steps between the fish they put in a can and the boat that fished it.
Never has so much thought gone into a tin of sustainable tuna.
On a wider business level, Fish4Ever believe in the circular economy, so to speak. Everything, from their office supplies, banking, to electricity contracts are sourced from other ethical suppliers.
They also support NGOs such as the Environmental Justice Foundation.
Their carbon policy is "better than net zero", founded on science-based targets and audited by a third party specialist. This includes, but is not limited to: no air miles for the products they buy and sell; accounting for Scope 1, 2 and 3 cradle-to-gate emissions; carefully selected offsetting (and sometimes double offsetting) their organisational footprint.
They are an accredited Living Wage employer; the maximum spread or income ratio between the highest and lowest paid wage in our company will never exceed 10. They also ensure their suppliers pay the minimum/a living wage to their employees.
Fish4Ever is a sister-company to Organico.
Fish4Ever: Where can I buy it?
You can buy Fish4Ever directly from Organico Real Foods and they will deliver straight to your door.
Also, look out for Fish4Ever in Ocado, Abel & Cole, Ethical Superstore, Whole Foods, Planet Organic, Better Foods, Amazon and all good independents.
Visit Fish4Ever