In our new series, Changemakers, we interview people who focus their work on sustainable and ethical issues. We ask what was the 'lightbulb' moment that inspired them to make the leap and what their biggest challenges and successes have been along the way…
In his recent documentary, Run To The Source, Matt Kay follows the journey of Patagonia Trail Running Ambassador Martin Johnson (MJ), as he runs 184-miles from the Thames Barrier in South-East London to the source of the river in the Cotswolds, attempting to set the new 'Fastest Known Time'.
But, it quickly becomes apparent, this is about more than just a race to the finish on the Thames River Trail. As a Black British athlete, MJ's run symbolically takes place on the first anniversary of the murder of George Floyd. This tale of endurance is as much about the Black history that runs along the Thames as it is MJ's inspiring record-breaking attempt…
Award-winning film director and founder of Walks of Life Films, Kay's mission is to spotlight overlooked social issues and amplify underrepresented voices. His work can take him from filming female Sumo wrestlers in Japan to a man on death row in Alabama. 
We ask Kay how he got here, what's next for him, and what he has learnt on the journey so far…
LF: Let's set the scene. What do you do, in your own words?
Matt Kay: I'm a documentary filmmaker focused on stories that don't traditionally have the limelight shone on them and people who aren't typically celebrated by society. My goal is to show another side to people and places that, for one reason or another, have been misunderstood or given a bad rep.
What does a typical day look like for you?
The exciting and scary thing about making documentaries is that you never know what's going to happen or where a story is going to go – just like life itself.
My day can consist of anything. An idea for a documentary can come from anywhere – a news article, chatting with the person behind the counter at a corner shop, or getting in a taxi. It's a hard-slog to get the funding and support to get an idea to the point where you can start the cameras rolling.
Once filming, you have to be open to going along with wherever that story is taking you. I spent Christmas day in an all-female training camp in Japan, for instance. With Run to the Source, a film that follows MJ's ultra-marathon along the Thames, I woke up at five o'clock in the morning and didn't get home until more than 48-hours later. To capture his journey fully, I felt I needed to go on the journey with him.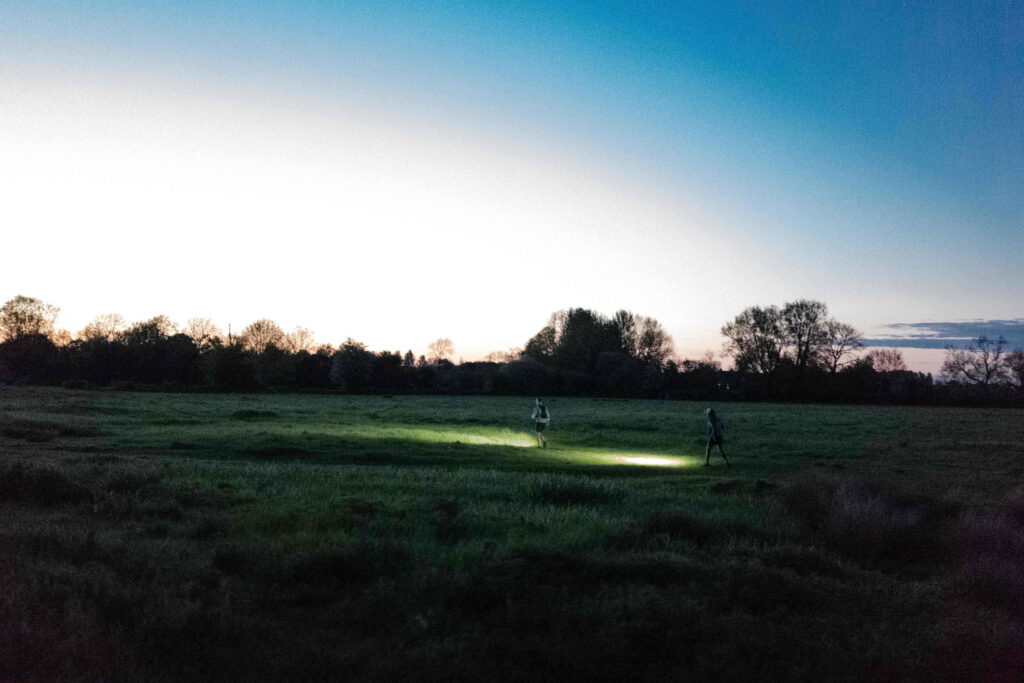 After the filming process – which can be anything from half-a-day to half-a-decade – the editing process begins. That's where you've got to really tussle with your lived experience versus making the best film. You might want to include things in the edit for the wrong reasons. For example, if you got on well with a person but they don't come across that well on camera. Or maybe you spent hours trying to capture one shot that in the end doesn't fall in line with the story. It's quite a responsibility to get to the essence of whatever the truth is within each film.
And then a whole new part of the process begins, which involves trying to get the film out there…
What did you do before?
I always envisaged myself making fictional films like the ones Ken Loach (I, Daniel Blake) and Mike Lee (All or Nothing) make; focusing on real life but with the central theme being subcultures of society and central characters from backgrounds that aren't given the same platform as others. Growing up, my favourite film was La Haine.
So, I went to study film at university. When I graduated, I was about to apply to film school, which is the traditional route to take. But, my uni friends invited me to go on tour with them to film a project they had started, which is now called 'Football Beyond Borders'. I jumped at the chance of a trip. It changed everything.
What was your lightbulb moment?
It was on that tour in 2011 when we were travelling around Egypt, Israel, Palestine, and Jordan, during the Arab Spring and Egyptian Revolution.
It was a formative experience for everyone. I was with some people who had never been outside of London, and suddenly we were in the middle of the protests in Tahrir Square in Cairo.
It was literally a whole different world and I could see the changes in my friends – the evolution of understanding people typically go through in a lifetime – sped up before my eyes. I relished the opportunity of capturing that through the mists of gas and all the chaos that was going on around us. I fell in love with documentary making.
What did you do next?
I didn't really know how to make a documentary, but suddenly the Egyptian revolutionaries saw me as their gateway to getting their version of the story – what they saw as the true version – heard by the rest of the world. Similarly, in Palestine, we were staying in refugee camps and the refugees saw me as someone able to show the 'real side' of Palestine.
I felt a huge responsibility to do their stories, their experiences, and these people justice. I didn't make it to film school. Instead, I took six months off to edit the footage from my friend's kitchen. What was intended to be a 10-minute promo video for the football team ended up being a 58-minute documentary about so much more.
Fortunately, it was successful. It was shown at film festivals and got broadcast on multiple networks. From then on, I carried on making documentary films.
What has turned out better than you expected?
As a filmmaker, you face a lot of rejection. It's an oversubscribed industry where people are inundated with pitches – literally hundreds a day – and they might only choose two a week.
For instance, I made a film called Little Miss Sumo, which is a short documentary about a female wrestler who's trying to break through this glass ceiling in sumo wrestling, where women are literally not allowed to wrestle in the same ring that men do.
There was an unmentionable amount of rejection for the film. One distributor told me it was 'too quiet'. Another laughed at me when I told them I was hoping a streaming giant would come on board. It's a foreign-language film with a female as its lead, so, unfortunately, those reactions weren't exactly surprising. But, it's now on Netflix in 42 languages. So, that has turned out better than expected.
That said, just to get a film finished is an achievement. It's a process that requires a lot of patience, persistence and commitment. I feel filmmakers should be proud to even complete a film.
What have you found surprising along the way?
Before the trip with Football Beyond Borders, I considered fiction as being the creative medium and documentaries as a medium limited by its focus on real life. Now, I see the power of documentary and its endless opportunities for creativity.
Run to the Source, for example, is a film that on the surface is about running. I think, when Patagonia approached me to make the film they were aware of the issues and the lack of diversity within the outdoor trail running community – and they're doing a fantastic job of trying to highlight that. But, I don't feel they had ever envisaged how I would tie together Black British identity with MJ trying to achieve this incredible feat.
There's lots of surprising elements. A film about running is anchored by a poem by Jamaican poet Safiya Sinclair, What The River Remembers – read in the captivating voice of Adjoa Andoh, Bridgerton's iconic Lady Danbury. It incorporates archive footage, including the arrival of the Windrush Generation and the Brixton riots.
It wasn't a pivot, so much as a broadening of the original brief and the freedom to be creative. As a result, the film has unexpected layers.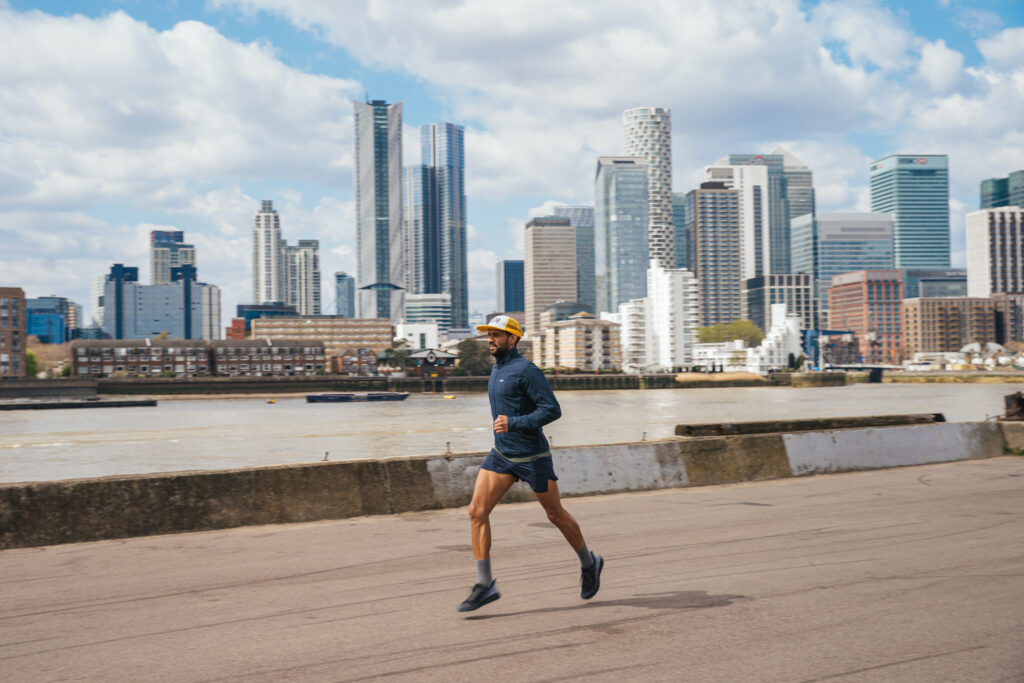 What's next for you?
I've made a film called To Live and Die in Alabama about the story of a man who's on death row. It focuses on his family and the attorneys trying to save his life before his execution. That's out now.
There's another documentary about the music group TLC, that we're editing at the moment. It's all about their legacy: these incredible women still performing in their fifties and looking back on their career in celebration of all they pioneered, and showing the difficulties they've faced on the road to success. 
I've also been making a film about Lewis Hamilton's career and his striving to be the greatest racing driver ever. That should be out on Apple TV soon.