Jewellery is something that often comes with a story. So, it's important the piece itself tells a story of integrity. Whether treating ourselves or buying a gift for someone else, looking for sustainable jewellery from an ethical brand should be top of the list.
The jewellery industry and mining trade of gems and precious metals is rooted in exploitation (you can read more on this here). Meanwhile fast-fashion production of accessories and leather goods continues to be a blight on the environment and perpetuate the mistreatment of factory workers and animals.
As such, genuinely ethical and sustainable jewellery brands can be exceptionally hard to come by. But, not when you know where to look…
Featured below are eight of our favourite ethical and sustainable jewellery and accessory brands. They are working hard to effect change. They collaborate with trusted suppliers and uphold high standards.
Whether you're looking for a unique necklace, a minimalist watch watch or even a bespoke ring, these brands craft pieces that can be worn proudly. You can shop in-line with your values, knowing the piece was made in a way that doesn't tarnish its sentimental meaning.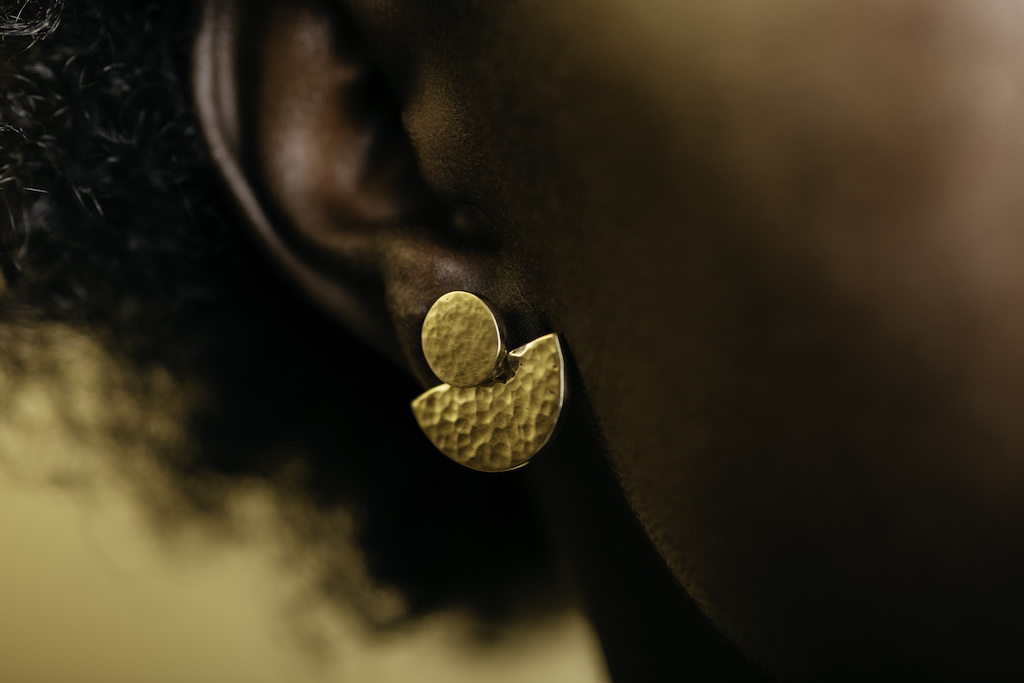 Yala Jewellery is a contemporary jewellery brand with empowerment at its core.
Their collection, inspired by modern Africa and handmade by a talented community of artisans in Kenya, features distinct textures and intricate, elegant and creatively geometric designs.
Founder, Audrey Migot-Adholla, who was born in Kenya, set out to celebrate African culture through her jewellery designs while financially supporting artisans working in Kenya's informal sector.
Today, Audrey works directly with over 150 artisans in Kenya, helping to ensure they receive fair wages, safe work environments, and the deserved recognition for their talents.
Yala Jewellery was the winner of "Jewellery Brand of the Year" in the 2019 Sustainable Lifestyle Awards. It was the first jewellery brand to be certified a B-Corp in the UK – a certification that measures a company's social and environmental purpose.
Yala Jewellery uses raw materials that are all recycled, re-used or reclaimed.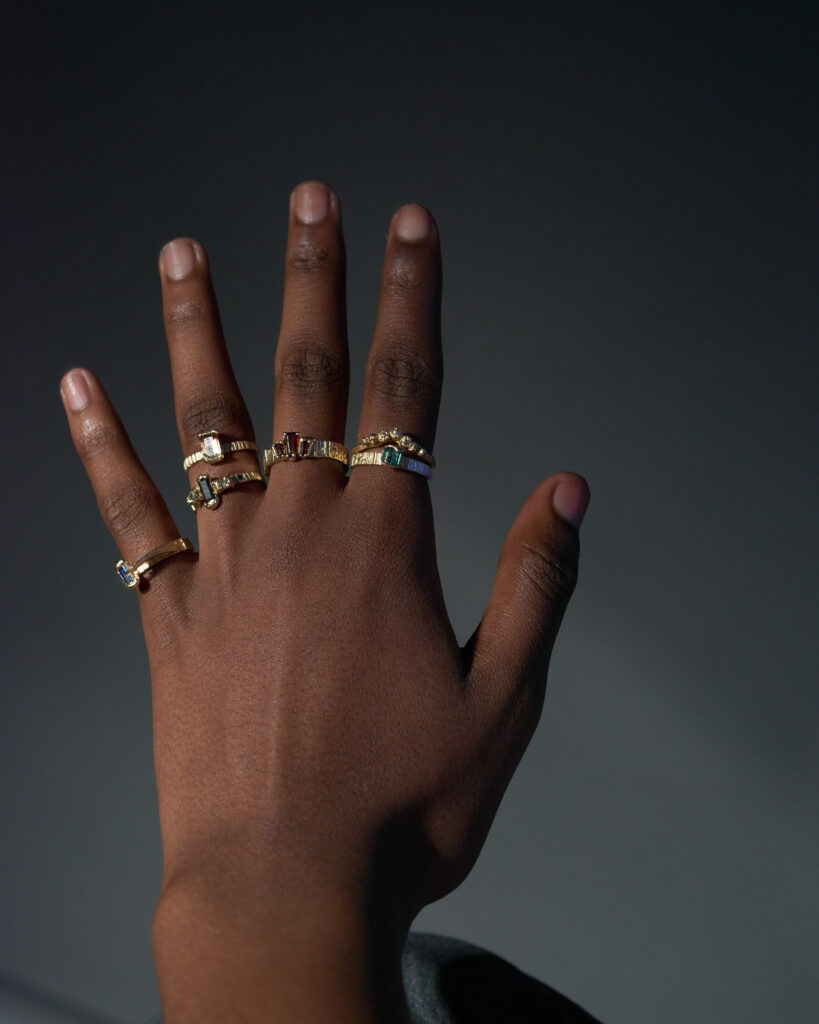 Eily O Connell jewellery is a romanticists' treasure.
The designs range from whimsical to more gothic statement. Many feature an impressive mix of stunningly arranged gemstones, enamels and metal.
Owner, director and goldsmith, Eily O Connell, is heavily inspired by the natural world. In fact, she casts each piece from a natural object. This iswhy each item is distinct in texture and style.
O Connell almost entirely produces her items by herself in her studio. She uses all recycled gold and silver for the main body of her items and sources roughly 50% of her gemstones from Fairtrade.
You can buy pre-designed pieces or order something bespoke, designed just for you.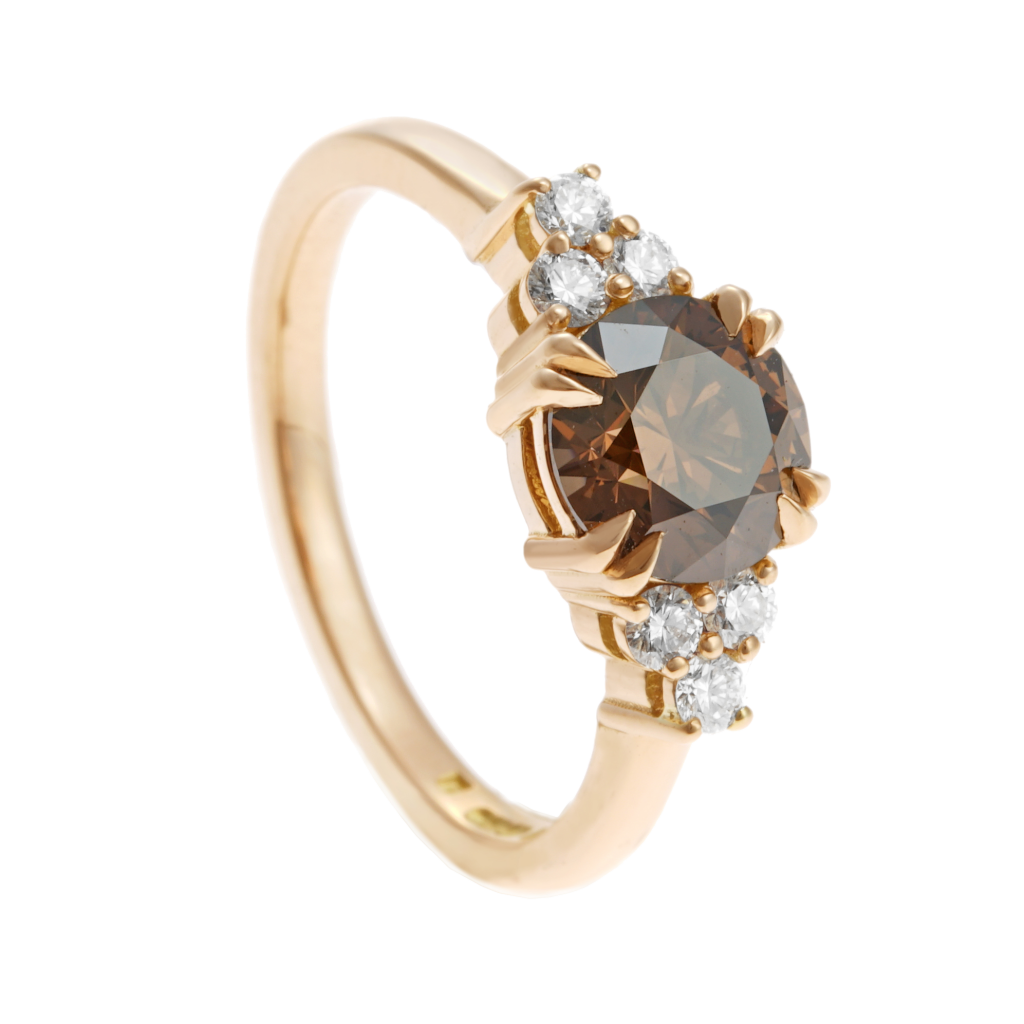 If you're looking for an occasion piece of jewellery, such as a very special ring, Harriet Kelsall is your go-to.
Harriet Kelsall Jewellery is a London-based, award-winning jewellers that specialises in bespoke pieces. They design everything from engagement rings and wedding rings to spectacular dress jewellery.
Founder Harriet Kelsall has been in the jewellery business for more than two decades.
As a young woman starting out, she was laughed out of the room when she dared ask about traceability and was told: "You're in the wrong industry for this, love".
That didn't stop her though, and now Kersall is also widely regarded as a pioneer of ethical jewellery. She passionately believes the industry can do better and she uses her weight and experience to work towards improving supply chains in conflict countries. Her goals include ensuring a bigger share of profits goes back to the miners.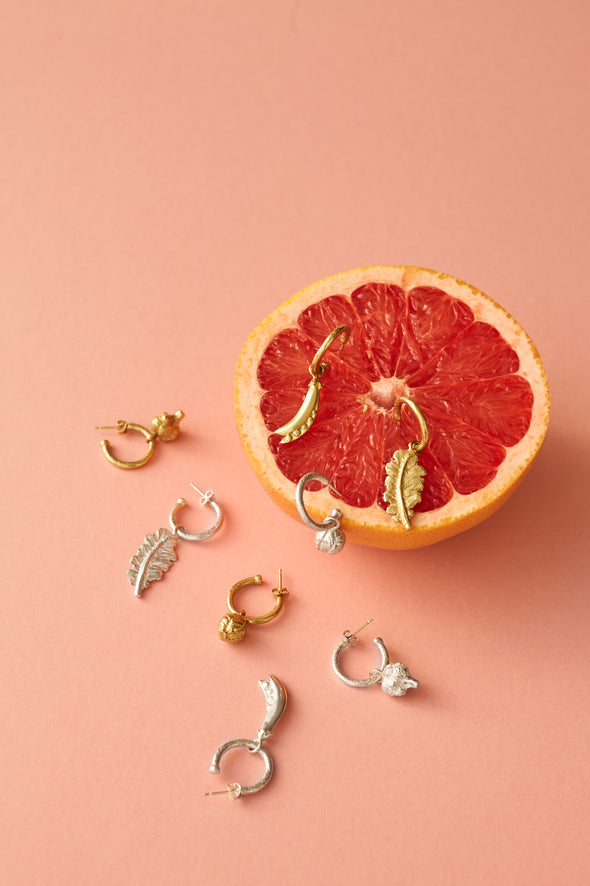 Gung Ho is a beautiful womenswear brand with depth. Founded by the lovely Sophie Dunster, Gung Ho is all about raising people up with designs that are as bold as they are beautiful. Sophie's goal is to create statement pieces that start important conversations about issues that need our attention. Whilst looking fabulous, of course.
For anyone who likes to have some fun with their jewellery, Gung Ho's collection is for you.
These cute and quirky designs in the shape of fruit, veggies, bugs and bees (Gung Ho's signature) are sure to make anyone smile.
They are made in collaboration with Charlotte Chalk, a Devon-based sustainable Jeweller. Chalk hand-carves these delicate pieces from recycled silver or gold.
Each piece also represents a special cause. For instance, the vegtastic Protein Charm earrings and necklaces are designed to remind people that eating more plant-based food is one of the everyday changes we can take to lower our impact on this planet.
In true Gung Ho style, Sophie donates a percentage of the profits to a selected charity.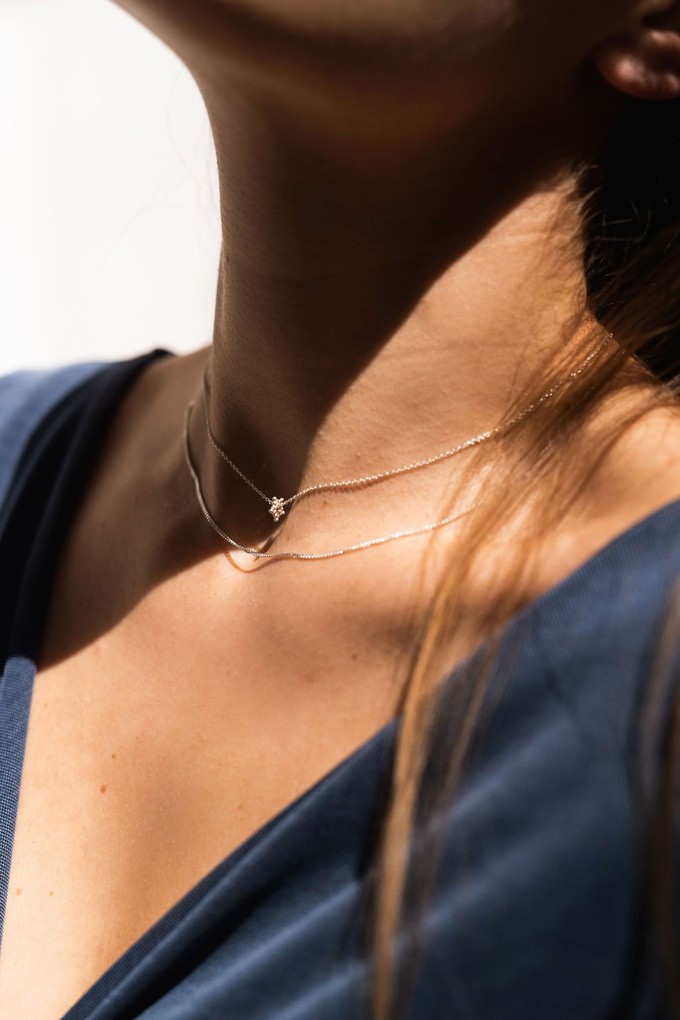 Project Cece is your curated collection of feel-good and affordable fashion and accessories.
The Project Cece team do the hard research. Their online marketplace curates jewellery and accessories from lots of sustainable brands. So, you can shop knowing that everything you browse upholds sustainable and ethical values.
The site features a wealth of beautiful jewellery pieces from various ethical and sustainable makers who care about people and the planet. Whatever you're after – a necklace, pair of earrings, bracelet or watch – Project Cece is a great place to search.
Pictured: this dainty recycled-silver Star Necklace is made by Solitude the Label.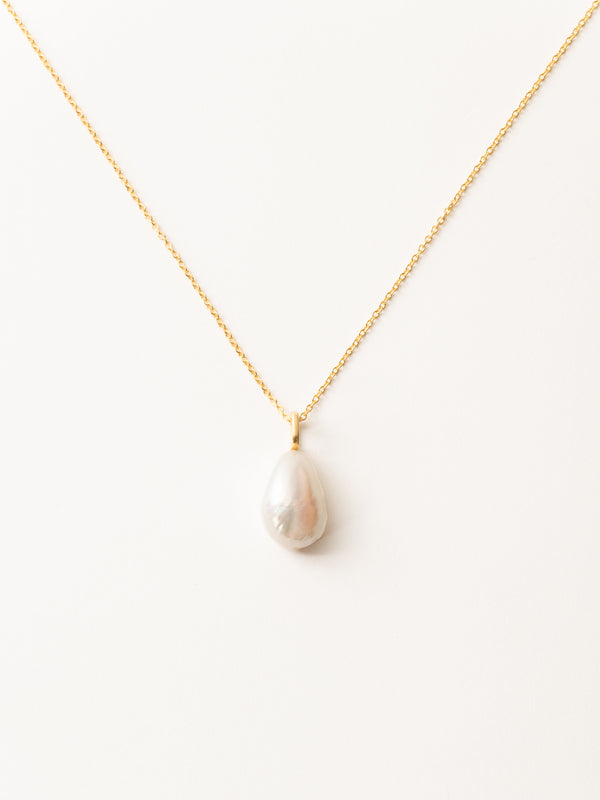 Birdsong are a cult feminist womenswear brand that marries fabulous style with exemplary ethics.
Complementing Birdsong's bright and playful clothing range is a collection of understated and elegant pieces of jewellery.
A defining principle of Birdsong is that they refuse to use factories that pay below minimum wage. Instead, they employ the skilled hands of women's groups and charities. These groups provide training and emotional support to women makers facing barriers to employment in the UK, as well as a living wage.
Birdsong's jewellery range is all handmade by Pooja, Praniti, Asha, Vimla and Rekha, at a Living Wage jewellery making co-operative in Jaipur, India. They are made with responsibly sourced Sterling Silver and some 18k Gold Plating.⁠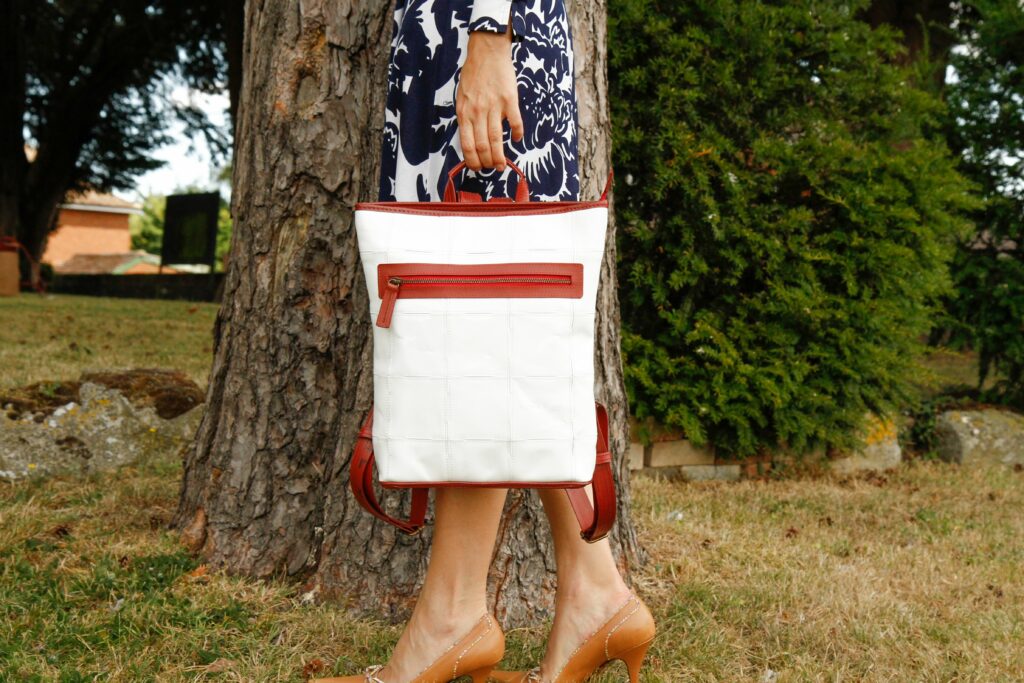 When it comes to sustainable accessories, Elvis & Kresse is unmatched in terms of style, quality and ethics.
They specialise in luxury everyday accessories – bags, purses, phone cases, you name it. The best part? They are made entirely from reclaimed hardwearing materials. Elvis & Kresse are renowned for using London's decommissioned fire-hose. But, they also use tea sacks from Clipper Tea, failed military grade parachute silk, decommissioned London auction banners, and Burberry leather cut-offs.
Combining traditional handcraft techniques with modern innovation, Elvis & Kresse create iconic chic and durable designs. All while saving tonnes of material from landfill. It's no wonder they continue to win awards for their pioneering approach.
As if that's not enough, 50% of profits from the fire hose products go to the Fire Fighters Charity. Plus, 50% of profits from their leather project go to Barefoot College, to help fund scholarships for female solar engineers.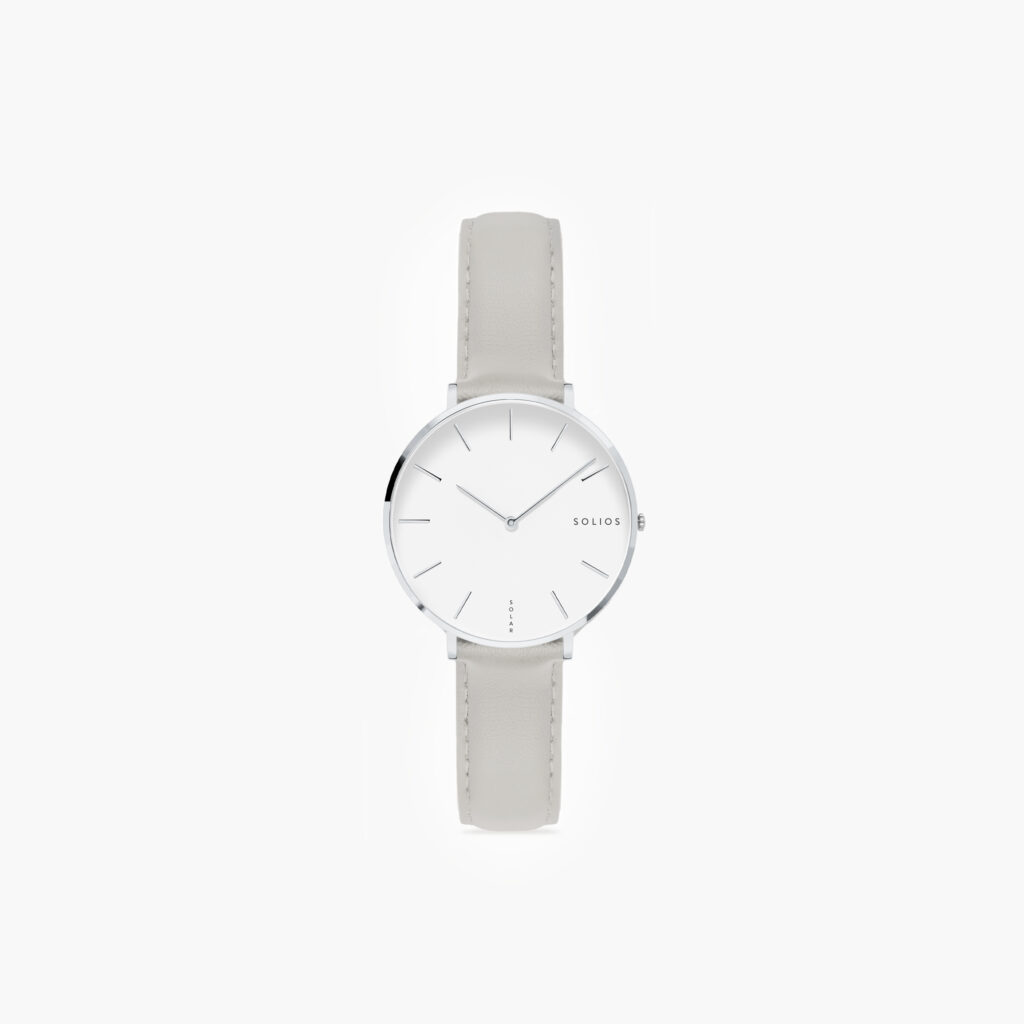 Solios Watches has stepped up the watch game with their collection of minimalist watches featuring an innovative solar design. These watches are available in a range of neutral, muted colours as well as rose gold and silver.
Founders, Sam and Alex, created Solios because they wanted to have a positive impact. They say: "A Solios is meant for anyone who wants to wear their values on their wrist."
At its core, a Solios watch represents sustainability. Their solar watches are all powered by clean, renewable energy (solar) and built with components that are easy on the environment. They are the first, and only, B-Corp Certified watch company.
For every watch sold, Solios donate 1% of each sale to support the Rainforest Trust foundation, which protects one acre of Rainforest. They also have a limited edition watch that supports the Make-a-Wish Canada foundation.
Main image: photography by Wolf & Badger Studios for Yala Jewellery