Jewellery is something that often comes with a story. So, it's important the piece itself tells a story of integrity. Whether treating ourselves or buying a gift for someone else, looking for sustainable jewellery from an ethical brand should be top of the list.
The jewellery industry and mining trade of gems and precious metals is rooted in exploitation (you can read more on this here). Meanwhile fast-fashion production of accessories and leather goods continues to be a blight on the environment and perpetuate the mistreatment of factory workers and animals.
As such, genuinely ethical and sustainable jewellery brands can be exceptionally hard to come by. But, not when you know where to look…
Featured below are seven of our favourite ethical and sustainable jewellery and accessory brands. They are working hard to effect change. They collaborate with trusted suppliers and uphold high standards.
Whether you're looking for a unique necklace, a minimalist watch or even a bespoke ring, these brands craft pieces that can be worn proudly. You can shop in-line with your values, knowing the piece was made in a way that doesn't tarnish its sentimental meaning.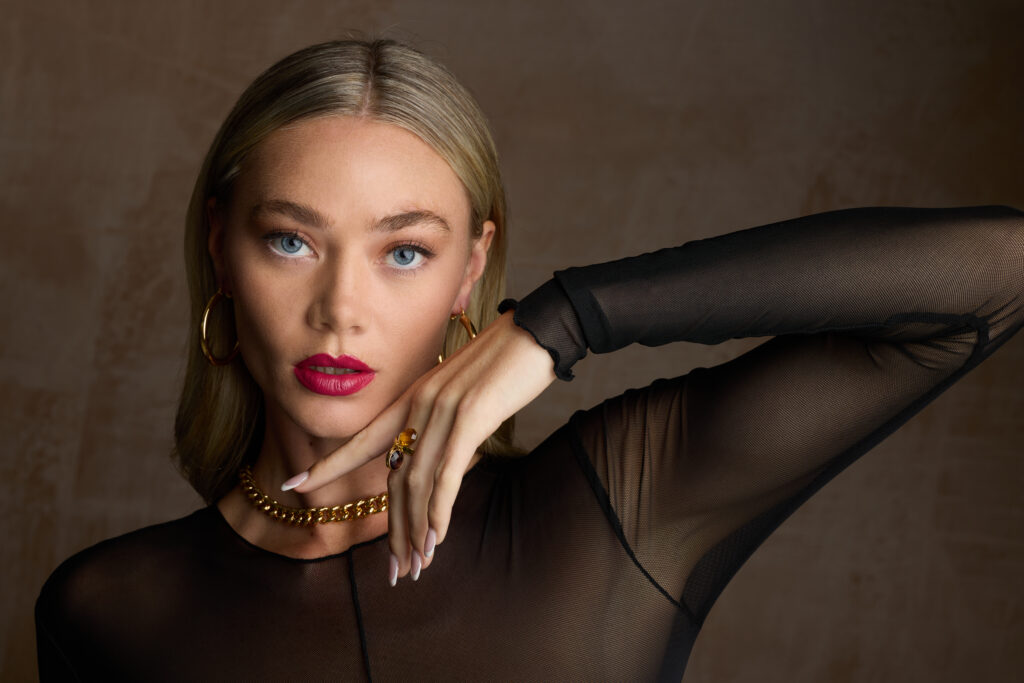 Amadeus reworks classic jewellery designs and giving them a modern twist.
They purchase pre-loved stones and then cut these to size. This is because sourcing ethical stones is difficult, in part because there are no established bodies tracing gemstones from mine to market.
For similar reasons, their sea pearls are also pre-loved and sourced from vintage accessories.
All creations are handmade in their London studio.
Founder Nathalie Simond emphasises: "I created Amadeus to democratise access to true craftsmanship, rich in know-how, by offering quality at an affordable price. The collection I offer is 100% handmade, both eclectic and ethnically inspired."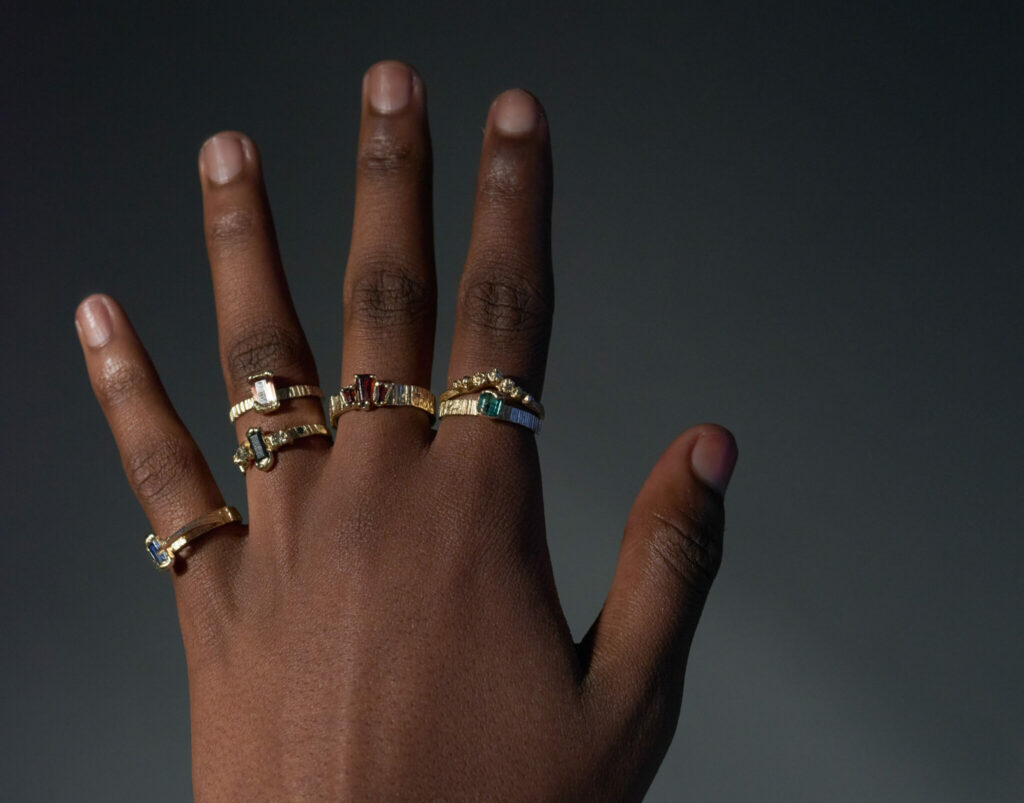 Eily O Connell jewellery is a romanticists' treasure.
The designs range from whimsical to more gothic statement pieces. Many feature an impressive mix of stunningly arranged gemstones, enamels and metal.
Owner, director and goldsmith, Eily O Connell, is heavily inspired by the natural world. In fact, she casts each piece from a natural object. This is why each item is distinct in texture and style.
O Connell almost entirely produces her items by herself in her studio. She uses all recycled gold and silver for the main body of her items and sources roughly 50% of her gemstones from Fairtrade.
You can buy pre-designed pieces or order something bespoke, designed just for you.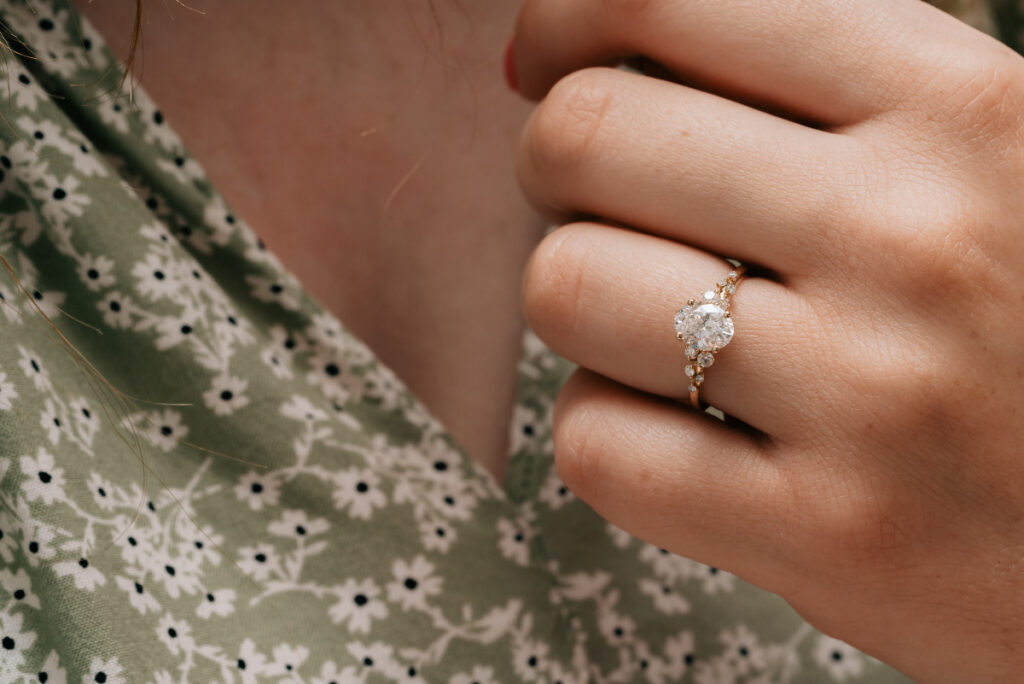 Ethica Diamonds is an award-winning ethical jewellers specialising in truly meaningful fine jewellery.
Their collection includes everything from elegant everyday pieces – stud earrings, dainty bracelets and standout pendant necklaces – to a variety of intricate and eye-catching engagement rings.
They also offer a bespoke service, where you can design a piece from scratch or put your stamp on an existing design.
The best part? This luxury jewellery doesn't come at too steep a cost – to you, or the earth – because the brand prioritises both fair pricing and fair production.
Their mantra is "kind, not mined." Meaning all of their materials are sustainably sourced, including their precious metals and stones. They use only high-quality diamonds and gemstones which are lab-grown by trusted partners. Ethica Diamonds' also ensures their manufacturers match their principles of social and environmental responsibility.
They hold various accreditations, including Fairtrade Gold label and SCS certification, as well as being members of 1% for the Planet.
They were also recently ranked top position in The Good Shopping Guide's Ethical Jewellery Ratings Table which scores 18 popular jewellery brands according to their practices towards the Environment, Animals and People.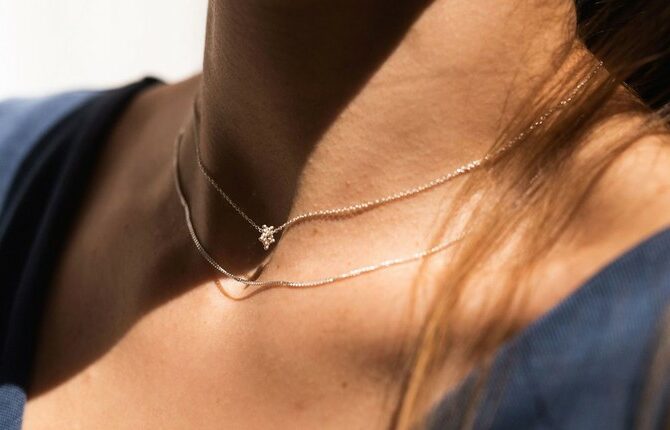 Project Cece is your curated collection of feel-good and affordable fashion and accessories.
The Project Cece team do the hard research. Their online marketplace curates jewellery and accessories from lots of sustainable brands. So, you can shop knowing that everything you browse upholds sustainable and ethical values.
The site features a wealth of beautiful jewellery pieces from various ethical and sustainable makers who care about people and the planet. Whatever you're after – a necklace, pair of earrings, bracelet or watch – Project Cece is a great place to search.
Pictured: this dainty recycled-silver Star Necklace is made by Solitude the Label.
5. Nouare Jewelry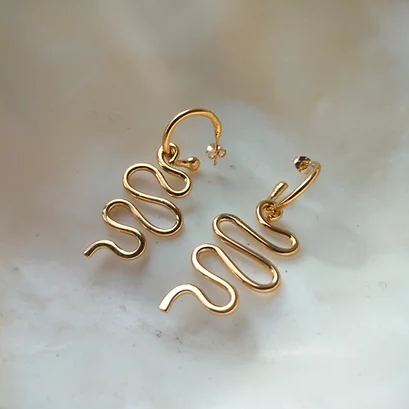 This is that kind of jewellery design you don't see every day.
Marie Bertel, a French jewellery designer based in the United Kingdom, started Nouare Jewelry in 2017 with the goal of creating a fully sustainable jewellery brand.
She makes all the stunningly simple yet intricate pieces, from necklaces, earrings to rings, by hand from recycled silver. Also all of her packaging is made from recycled materials.
This is jewellery that literally doesn't cost the earth – not only is it brilliantly sustainably and ethically made, it's also affordable.
Main image: photography by Wolf & Badger Studios for Yala Jewellery