In our series, Changemakers, we interview people who have shifted their work to focus on sustainable and ethical issues. We ask what was the 'lightbulb' moment that inspired them to make the leap and what their biggest successes and challenges have been along the way…
Heike Petersen Cunza is the founder of Wellicious, a circular, Cradle to Cradle Certified® brand specialising in stylish and sustainable yoga fashion. Heike first launched Wellicious in 2007, the result of her love of yoga and her philosophy that style should not be at the expense of our planet. She tells us why she decided to take a break from the fashion industry in 2016 and why it took her a further six years to relaunch Wellicious…
Live Frankly: Let's set the scene. What do you do now?
Honestly – and I struggle to say this because we're taught to be humble – but, honestly, we are pioneering the next phase of sustainable fashion, in the yoga scene and beyond.
A lot of people talk about the circular economy but are still not able to close the loop. We are able to do this. We have a take back system and we work with scientists that are able to decompose the clothing. I'm very proud of this.
Incredible. What does a typical day look like for you?
I have multiple hats on each day – accounting, marketing and PR, sales.
I'm fortunate, I have a small and very nice team around me. We're all doing a million things at the same time. We succeed, we fail, we laugh, at times we've cried. Importantly, we always try again and we always laugh again.
Yoga and meditation keep me sane. When I start meditating, I can almost see my thoughts going into different folders.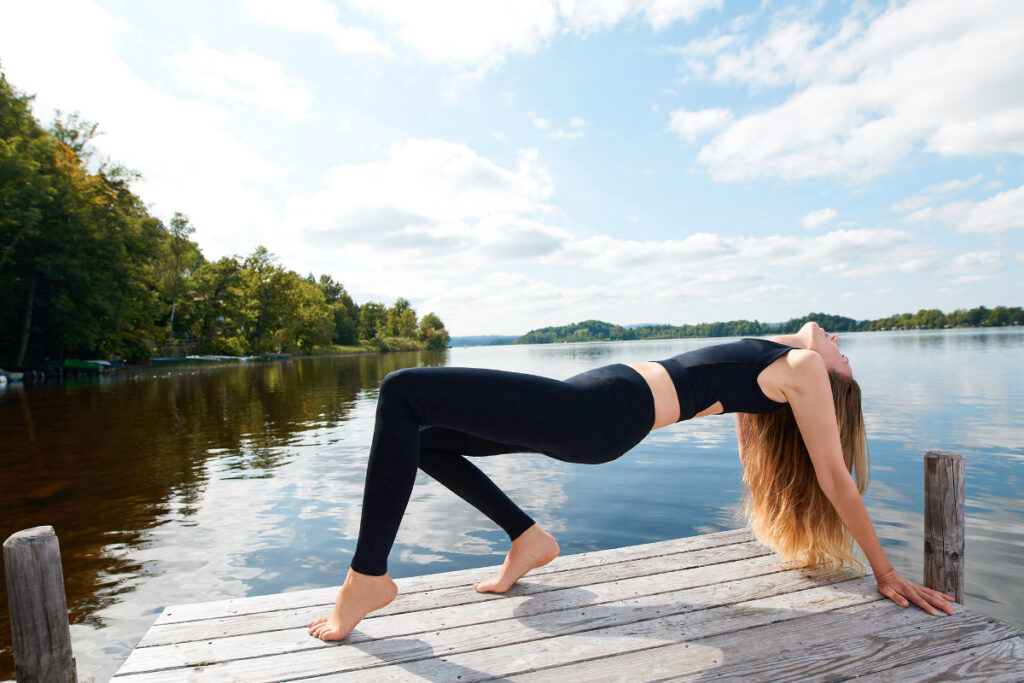 Can you tell us a bit more about your career before Wellicious?
I actually owned the first iteration of Wellicious which I founded in 2007, so I'm going back to my roots.
It was a successful yoga brand and I tried to make it sustainable. We used natural and organic materials even though it was becoming more common to use plastics and recycled plastics for yogawear, for example.
I went to China – I even started to learn Chinese because I thought that's where our suppliers would be based. But, the workers slept in dorms and the surrounding rivers were dirty and it just didn't feel right. So, we found a factory that was more aligned with our values in Europe.
Once we were up and running the reality of working to the demands of the fashion cycle meant we had to make compromises. I started asking myself, how sustainable are we, really?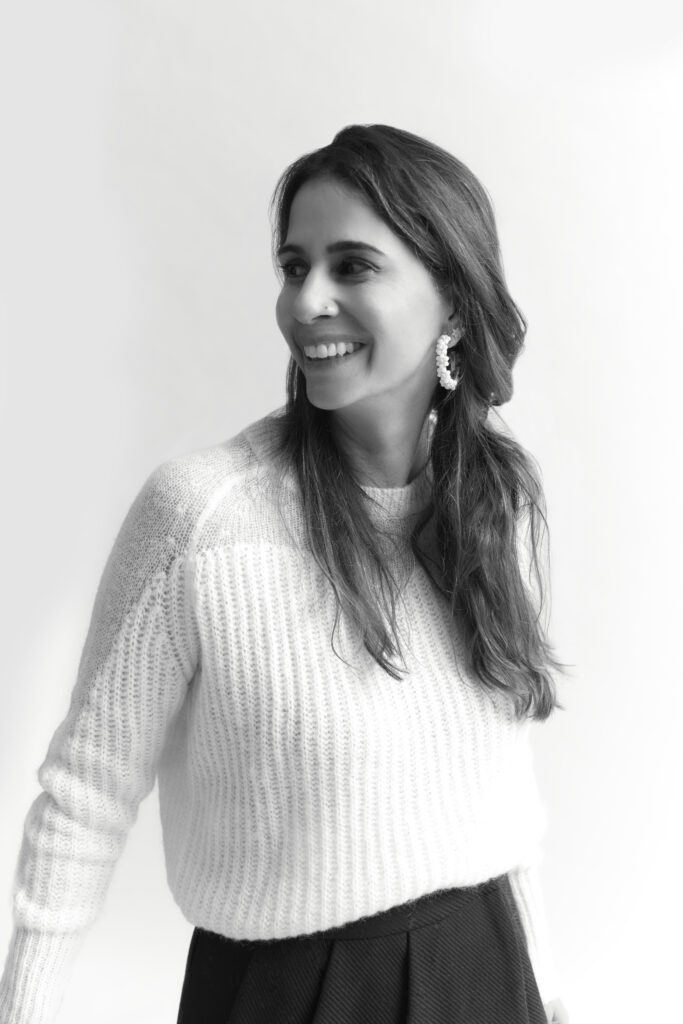 When did you start to feel you needed to change and why?
I remember the moment exactly. I was sitting on the sofa, creating a sample collection. It was 2016 and we had been running the company for nine years. 
As you grow and work with department stores you suddenly have to produce huge sample collections so they can pick and choose what they want. That in itself blows up the company, somehow. You have to create more, so you have to sell more and then deal with more returns – this is the point where a lot of companies burn the clothing to keep their market value.
Plus, the selling season is so short, so you feel you've barely started before you have to start all over again.
I just thought, why am I doing this? Especially for a collection of yoga clothing.
What did you do next?
I sold all our stock and took a break. I then did a Postgraduate Certificate in Sustainable Supply Chain qualification at Cambridge. Also, I took time to be with my three kids and worked in marketing for a while.
I was then approached by someone from the Cradle-to-Cradle Institute, who asked if I wanted to relaunch sustainable yoga wear. It took us six years because we wanted to use biodegradable elastane, which is a new fibre so the weaving process is totally different.
First we tried in Portugal, but they couldn't do it. Then we tried in Germany and they couldn't do it either. We eventually found success with the biodegradable elastane and now our suppliers are based across Austria, Germany and Switzerland.
What have you found surprising along the way?
I didn't expect product development to take that long. It felt that at every single step something was going wrong.
But, I don't give up and I don't give in, it's just who I am. I'm an eager learner and believe you grow from challenges. I had to grow a lot [laughs].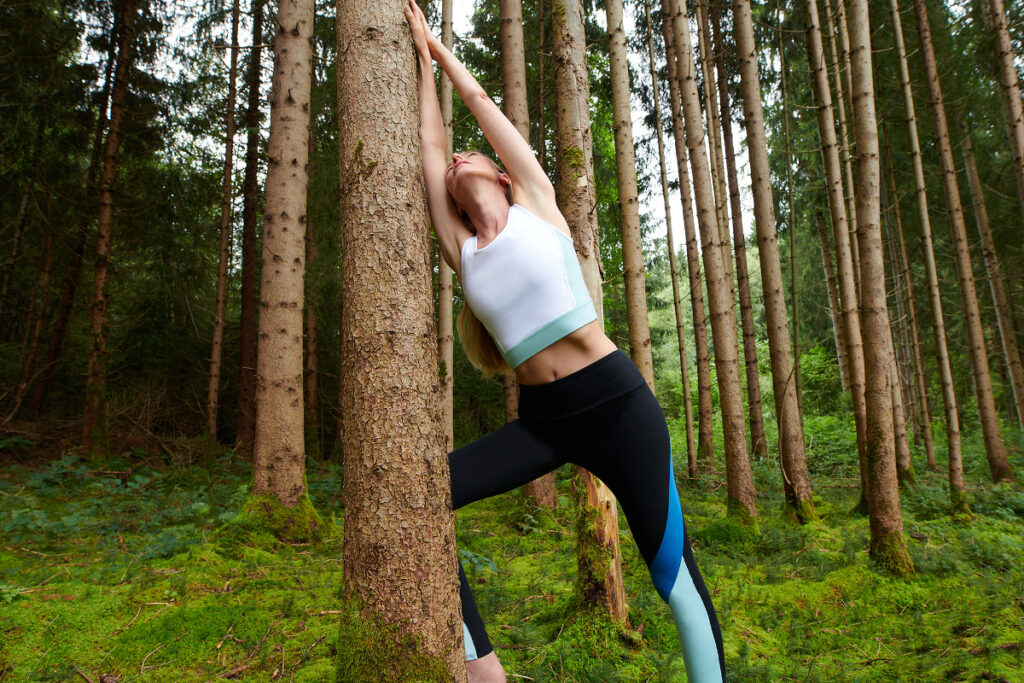 What's a challenge you're currently facing?
Communicating the concepts of circular economy and cradle-to-cradle with customers is difficult. We want to make them excited about sustainability and also need them to understand that it's an evolution so they come on the journey with us.
Has anything turned out better than you expected?
What I love about the sustainability community is that you meet so many nice people who go out of their way to support you. As a small brand, we need that support. It's invaluable having a community.
Final question, what's next?
Our goals are to grow the collection slowly and stay true to our values. I don't want to compromise anymore – you don't need a massive collection to be successful. We want to stay transparent and to only launch products that have full traceability and are truly sustainable.
Main image: Heike Petersen Cunza, founder of Wellicious