What is the Fashion Transparency Index?
The Fashion Transparency Index reviews 250 of the world's largest fashion brands and retailers, who each turn over more than $400 million each year.
Yup. These guys are not making small change.
It ranks them according to how much information they reveal about their supply chains, social and environmental policies, practices and impacts.
In other words, who's making their clothes?
Why is revealing this information important?
It is important for fashion brands to publicly share details of the farms and factories they use because it means they then can be held accountable for their actions.
For example, fashion shops are closed pretty much globally at during this global pandemic so many fashion brands are cancelling orders and refusing to pay for those already in production, which is having a catastrophic effect on workers lives.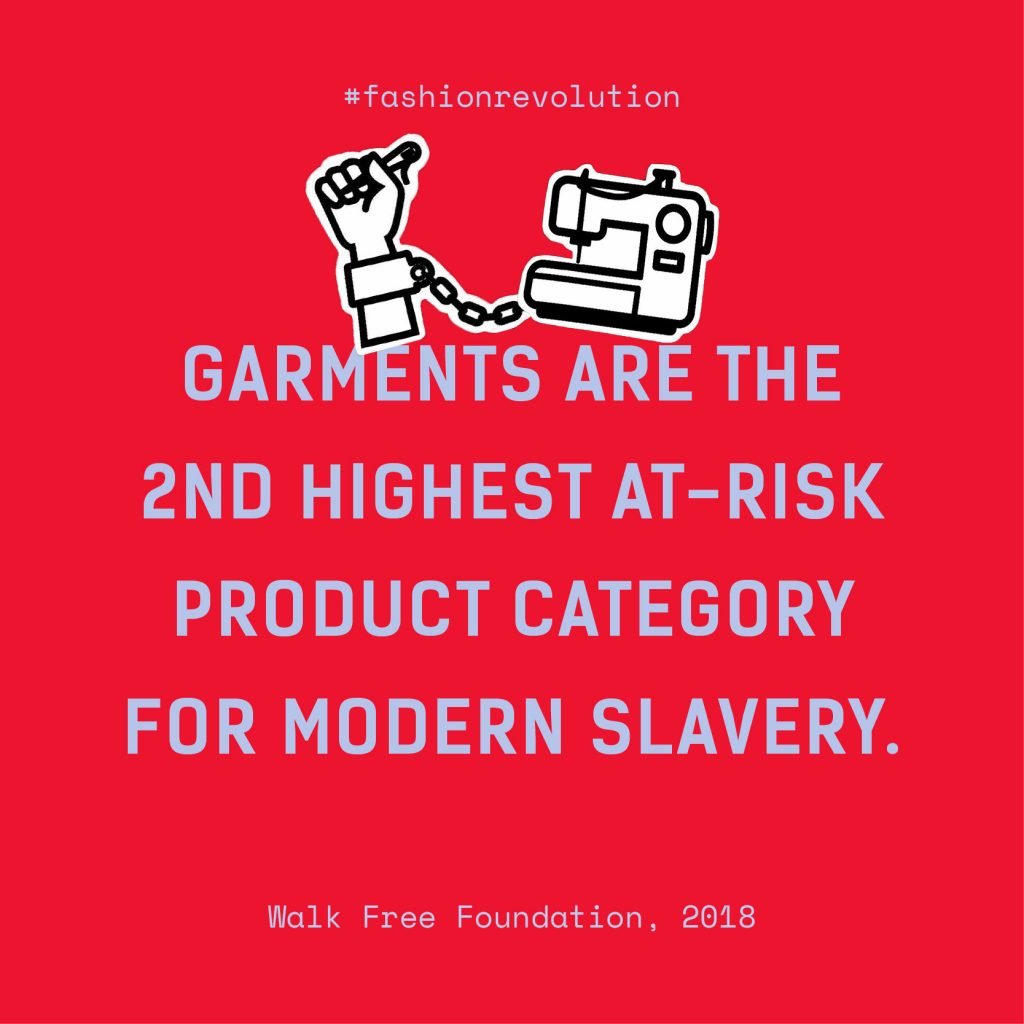 Fashion Revolution co-founder Carry Somers says:
"Many of these same brands are making billions of dollars of profits every year, some of them are big supermarkets, which are still open and doing very well at this time.
"There is no doubt in my mind that they have both the resources and the ability, not withstanding the moral imperative, to fulfil their obligations to their suppliers.
It's a question of priorities: the shareholders or the workers?"
Fashion Transparency Index 2020: Who are the highest scoring brands?
H&M reveals the most information and is the highest scoring brand with 73% out of 250 possible points.
C&A comes in second at 70%, followed by Adidas and Reebok at 69%, Esprit at 64%, Patagonia at 60% and Marks & Spencer at 60%.
How are H&M, C&A, Adidas and Reebok coming in higher than the fabulously holier-than-thou Patagonia, you ask?
Well, transparent doesn't necessarily mean ethical or sustainable. Just because these brands reveal where and how their garments are made, doesn't mean their practices are necessarily good.
It might just mean they're good at playing the game to look more sustainable and ethical than they actually are.
But, transparency is important because it gives NGOs, for example, the means to find out which brands are associated with which factories and this is vital for protecting workers rights.
Got it?
Fashion supply chains are famously complex. Stick with us, we will unravel this for you. Just not as fast as a £4 top. (Mike drop).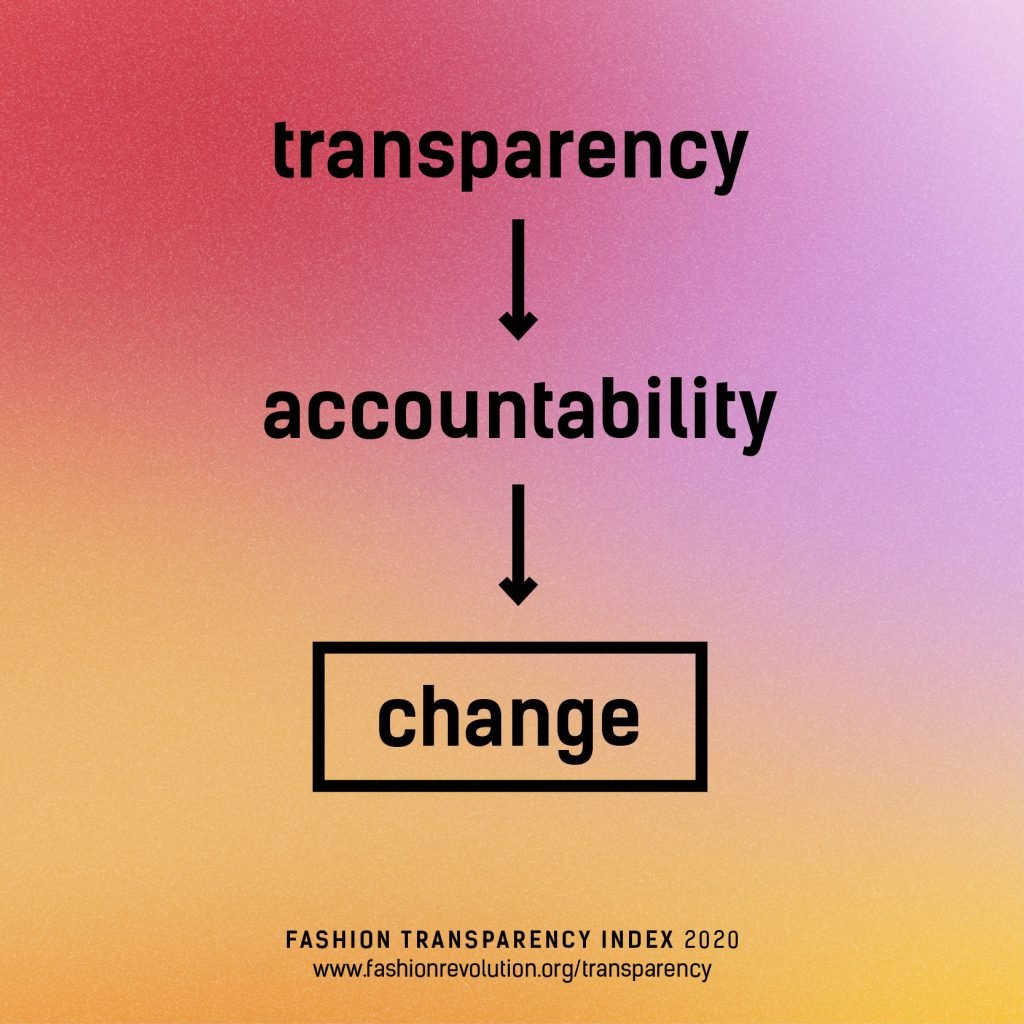 Fashion Transparency Index 2020: Who are the lowest scoring brands?
The lowest scoring brands, with a score of 0%, are Swiss luxury house Bally, Italian brand Max Mara, denim brand Pepe Jeans, the eponymous brands of Tom Ford, Elie Tahari and Jessica Simpson, Dutch high street brand Mexx and Chinese retailers Belle, Heilan Home and Youngor.
These brands share practically no details. Nothing. Nada.
This year's Index included UK brand Pretty Little Thing for the first time, which scored a not so pretty 9%.
But at least it's higher than other newcomers Canada Goose and DKNY, which both scored less than 5%, ey?
Fashion Transparency Index 2020: Who are the most improved players? & Does this matter?
The brands who have seen the highest increase in their scores this year are Monsoon (up 23% to 40%), Ermenegildo Zegna (up 22% to 27%), Sainsbury's (up 19% to 47%) and Asics, Urban Outfitters and Anthropologie each up 15% to 46%, 20% and 20%, respectively.
Does this matter?
Yes – because the more transparent a brand is, the more accountability they have to their workers.
Fashion Revolution's Global Policy director Sarah Ditty says:
"The Fashion Transparency Index has enabled us to have constructive conversations with major brands about what they can do to be more transparent.
"We believe transparency is the first step in holding them to account for the impacts of their business practices.
"We will continue to use the Index to measure brands' annual progress on transparency and to push them harder and faster."
Fashion Transparency Index 2020: What are brands revealing (and what are they not?)
The average score across all 250 brands was 23%, so most brands are not revealing a whole lot.
Most of what they reveal is about the factories where items are cut and sewn (40% of brands). But that's one of the last stages – we have no visibility about who's supplying the raw material to 93% of the brands.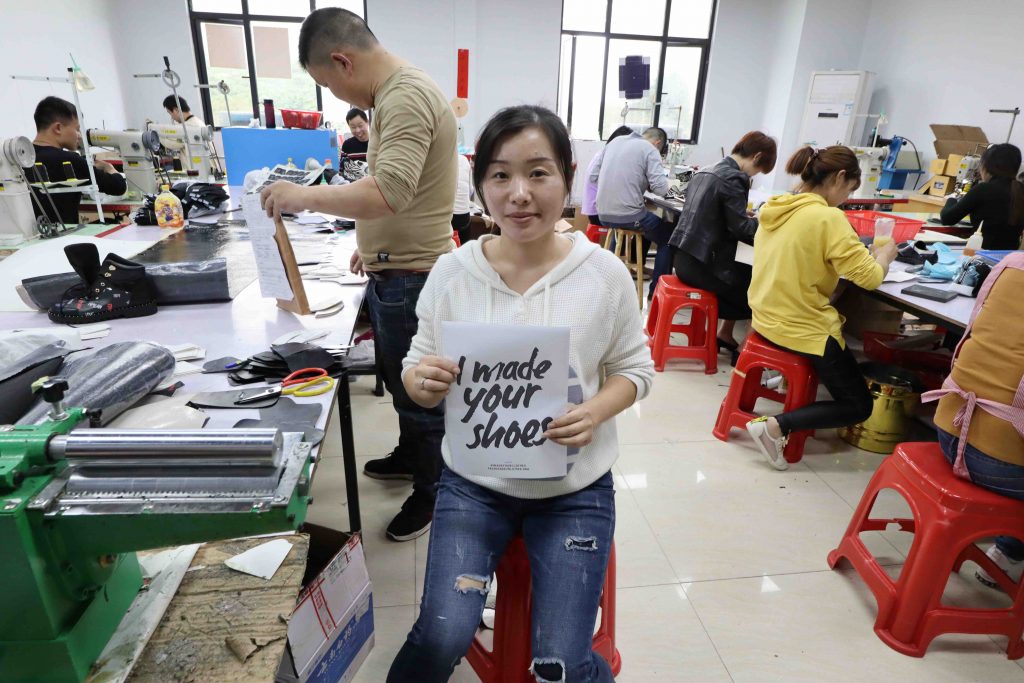 Fashion Transparency Index 2020: Human rights
There are many urgent issues in garment factories across the world.
There is violence, sexual abuse, child exploitation and slavery.
Due to shops closing because of Covid-19, Carry Somers reports:
"Millions of workers making clothes for some of the world's most profitable companies have been laid off or temporarily suspended, many of whom haven't received the pay they are entitled to by law.
"The vast majority of workers in fashion supply chains have no savings to full back on or no social protection."
"Ultimately, poverty and hunger could prove more of a threat to their lives than the virus." (Carry Somers)
This continues to happen partly because of a lack of transparency.
Brands would be a lot stricter with suppliers – and treat suppliers more fairly – if they thought reports of bad behaviour would make it back to us consumers and reveal the truth behind their beautiful marketing campaigns.
Many workers in the textile supply chain struggle to afford life's basic necessities.
Only five brands (2%) publish data on the percentage above the
minimum wage rate workers are paid in their supply chains
Only five brands (2%) publish a time-bound, measurable roadmap or strategy for how they will achieve a living wage for all workers across their supply chains.
Only 11% of brands explain how they ensure that labour costs are ring-fenced and non-negotiable in price negotiations.
In other words, it's hard to know whether the price they are paying for their products is high enough to enable the payment of a living wage to workers.
Only 6% of brands publish a policy to pay suppliers within 60 days. This is an issue supply chain experts repeatedly say can impact a factory owners' ability to provide regular and fairly paid employment to workers.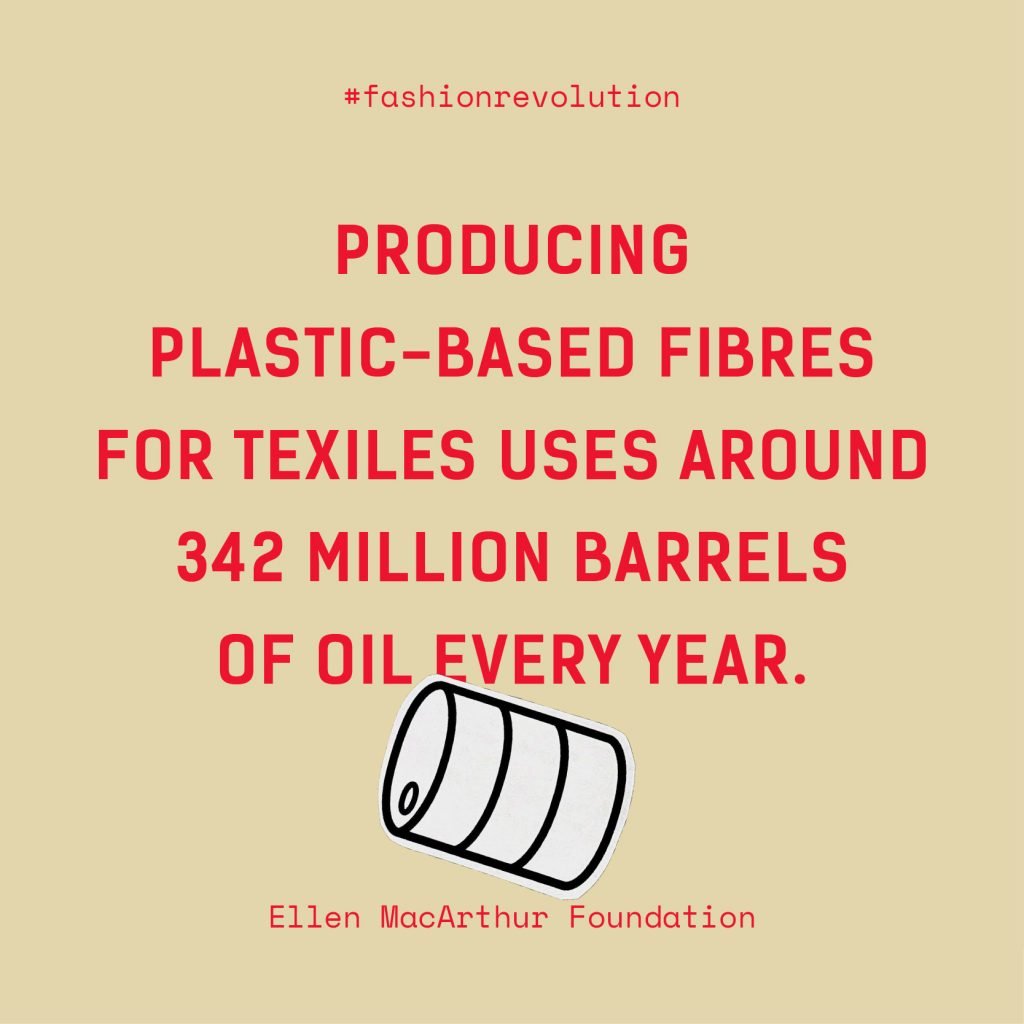 Fashion Transparency Index 2020: Environment
A pretty impressive 78% of major brands publish a company policy on energy use and carbon emissions.
But this is not so impressive considering only 16% of brands publish Science Based Targets, which means their environmental goals are aligned with the Paris Agreement's aim to limit global heating to below 2°C above preindustrial levels.
And, only 16% of brands publish annual carbon emissions produced within their supply chains – and this is where Quantis reports that over 50% of the industry's emissions occur.
Fashion Transparency Index conclusions
It is encouraging to see leading brands and retailers are becoming more transparent since the first Fashion Transparency Index in 2016.
But all brands can and should be doing more.
Forgive us for sounding like Goldilocks, but not too much more.
The report states: "Information and data dumping almost seems like a deliberate strategy by some of the brands… This can be counterproductive to transparency and accountability."
Who has the hours or days it requires to sift through all that information? (– Have you even made it to this point?)
Less is more but relevance is even more than that.
As policy director and report author Sarah Ditty says:
"While we are seeing notable progress made on transparency, there is still much more fashion brands can do to provide credible and comprehensive data that enables consumers to make better decisions, unions and NGOs to help brands do better for workers and the living planet, and any other stakeholders to drive further progress."
Schools may be closed, but brands can't mark their own homework.
Now in its fifth year it was created by campaigning organisation, Fashion Revolution. The report is headed up by global policy director, Sarah Ditty.
Brands are included in the Index whether they agree to participate or not, because it based on the information they share publicly. This year 53% of the 250 brands participated by completing the questionnaire the researchers in the Fashion Revolution team sent to them.
Main image: Sarah Ditty speaking at Fashion Revolution Week in 2019 (Rachel Manns)