Global fashion companies are still not paying a living wage to workers, reveals a report by the University of Sheffield. The study suggests shoppers are being duped by the likes of Nike, Primark and Adidas.
Meaningless codes of conduct
Although 17 out of the 20 leading fashion brands investigated claim to have a commitment to living wages, these aren't worth the paper they're written on.
"Consumers are purchasing products they may believe are made by workers earning a living wage, when in reality, low wages continue to be the status quo across the global garment industry," says project leader Professor Genevieve LeBaron, professor of politics and director of Sheffield Political Economy Research Institute (SPERI).
A living wage, as defined by the Clean Clothes Campaign, should meet the basic needs of workers and their families and provide some discretionary income. Workers should be able to earn this wage within a normal working week.
"The industry has spent 30 years trying to fix the old system, and it's getting worse, not better." – Union of Concerned Researchers into Fashion
Even the three companies – H&M, C&A and G-Star RAW – whose supplier codes of conduct require workers to be a living paid wage operate with a lack of transparency. This makes it extremely difficult to discover whether these are enforced.
Despite the promises made in wake of the Rana Plaza factory collapse in 2013, the report indicates a "step-change in approach" is required for major corporations to pay such wages.
Why don't fashion brands pay a living wage?
The study highlights how most fashion companies are outsourcing their living wage commitments to external initiatives. This is rather than changing the way they operate to make it possible for suppliers to pay living wages. Many do not have concrete, measurable action plans for achieving a living wage in their global supply chains, or benchmarks for calculating living wage rates.
The report follows widespread criticism of the annual Copenhagen Fashion Summit. The summit pitches itself as the leading business event on sustainability in fashion. Its strategic partners include H&M, Nike, and the Kering Group (who own Gucci and YSL).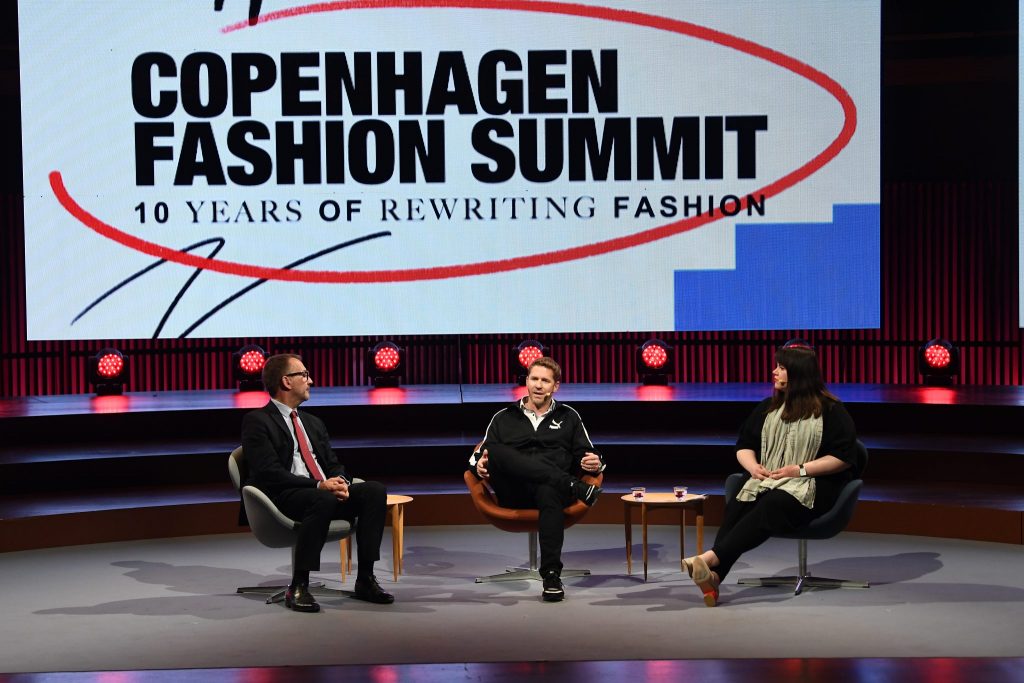 A damning analysis of the progress made in fashion and sustainability from the Union of Concerned Researchers into Fashion says:
"So far, the mission has been an utter failure and all small and incremental changes have been drowned by an explosive economy of extraction, consumption, waste and continuous labour abuse… It's important to stress that the industry has spent 30 years trying to fix the old system, and it is getting worse, not better."
The 20 garment companies included in the study were invited to respond to survey questions:
Amazon, Adidas, C&A, Decathlon, Fruit of the Loom, GAP, G-Star RAW, Gucci, H&M, Hugo Boss, Inditex, Levi Strauss, Nike, Primark, Puma, PVH, Tchibo, Under Armour, Fast Retailing/Uniqlo and Zalando.
But there's hope – companies like MUD Jeans, Nudie, Vildis and more are working with transparent, regulated supply chains. For more ideas on where to buy ethical clothing, check out our fashion pages.
Main image: Clean Clothes