Yotam Ottolenghi said he could "smell the grass of Abergavenny" when he cooked Black Welsh Lamb reared in the uplands of north Monmouthshire in Wales. Owners married couple Nick Miller and Sarah Dickens pride themselves on producing some of the best tasting organic lamb for restaurants ranging from their local Michelin-starred The Walnut Tree to Scully St James's, the first solo venture from Ramael Scully – who once worked for Ottolenghi.
However, both are vegetarians. Neither have actually tasted the lamb they produce themselves, instead they rely on the look (ideally dark) and feel (ideally waxy) and feedback from the people who do actually eat it.
"We're still terribly insecure during tastings because you have to trust whoever's cooking it," says Nick.
They don't see their vegetarianism as a hindrance to quality – Beethoven was deaf, after all.
Eco-chef Tom Hunt is also vegetarian and he cooks a mean tomahawk steak, if he has to.
What it does is focus their attention on their main goals – producing lamb as ethically and sustainably as possible.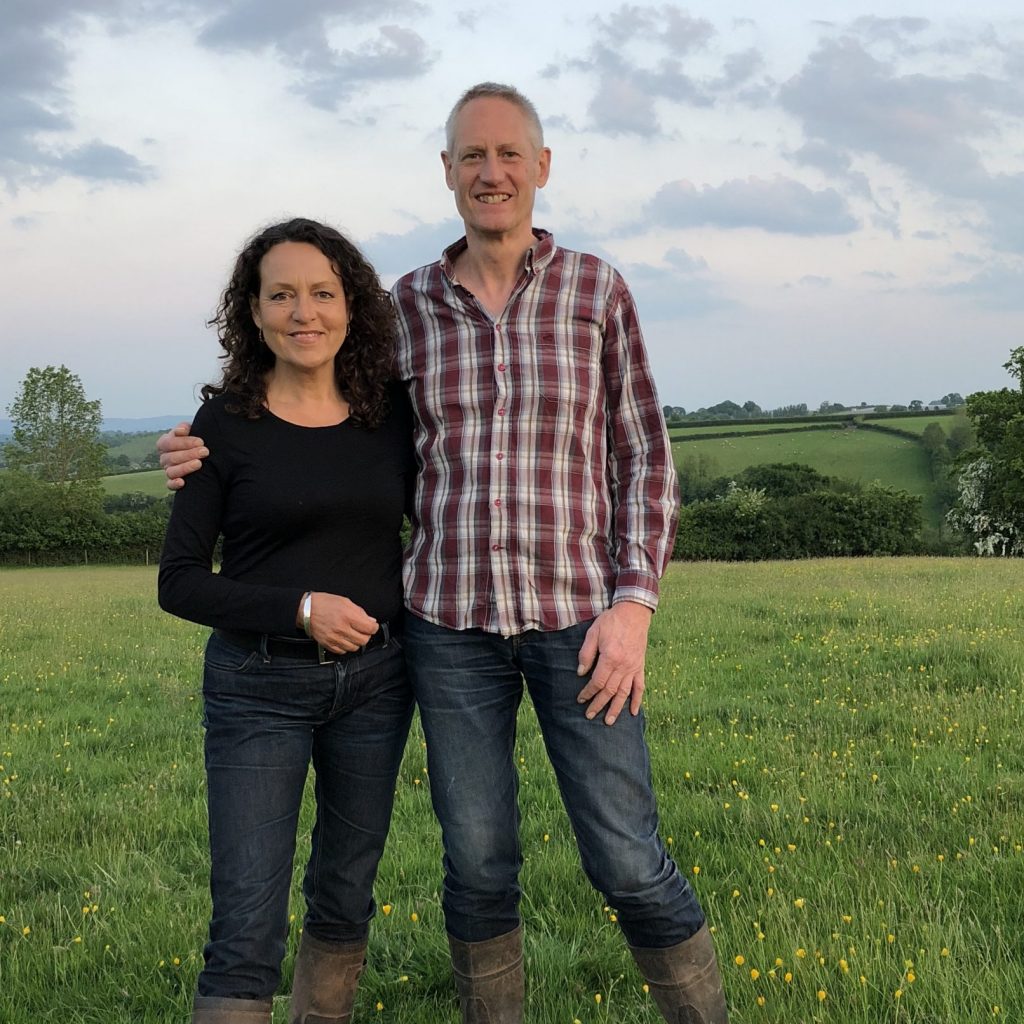 The accidental sheep farmers
Nick and Sarah have been farming sheep for 20 years now, but Nick has been a vegetarian for twice as long.
It was the 1970s and Miller was living in Devon during the "relaxed, hippy kind of times". Vegetarianism was as popular among his friends as veganism is for today's millennials.
"Food in the 1970s was not what it is now. It was all plastic wrapped, Beefeater-style restaurants and black forest gateau," he says. "I hated that no one thought about where their food came from."
Their reasons for becoming sheep farmers were ethical, too. Nick was actually a furniture restorer on his way to an auction when he saw a yellowing advert in a window for a 50-acre farm for sale. As new parents, they bought it in 1996 thinking they could create a lovely family home. the intention was to have a separate workshop for Nick and sell on the surplus land, because neither are from farming backgrounds.
But when they discovered the boundaries dated back to the 1550s, the new custodians couldn't bring themselves to break up that much history, so they rented part of the land to a cow and sheep farmer.
However the use of chemicals in farming didn't sit well with their sustainable visions, so they decided to try it themselves. Just before they were due to re-let the land, Sarah bought Nick six black Welsh lambs. From then, their fate was sealed – just a year after buying the farm.
HAVE YOU TRIED HOGGET?
​Lamb: a sheep up to 14 months old that hasn't given birth, commonly eaten from five months upwards
Hogget: at 15 or 16 months old the lamb will erupt two dominant teeth in its bottom jaw, that's a true hogget. It's increasingly popular on British menus and is very similar to lamb, with a slightly deeper taste and finer grain
Mutton: a sheep that's two years old or above, again offering a deeper flavour.
"It was a bit of a challenge," says Miller with a wry smile.
"Lambing was an issue. I remember really worrying they wouldn't suckle so I tried to draw milk from the ewe with a breast pump, which is really amateurish."
Fortunately, the local, experienced farmers around there were generous with their advice.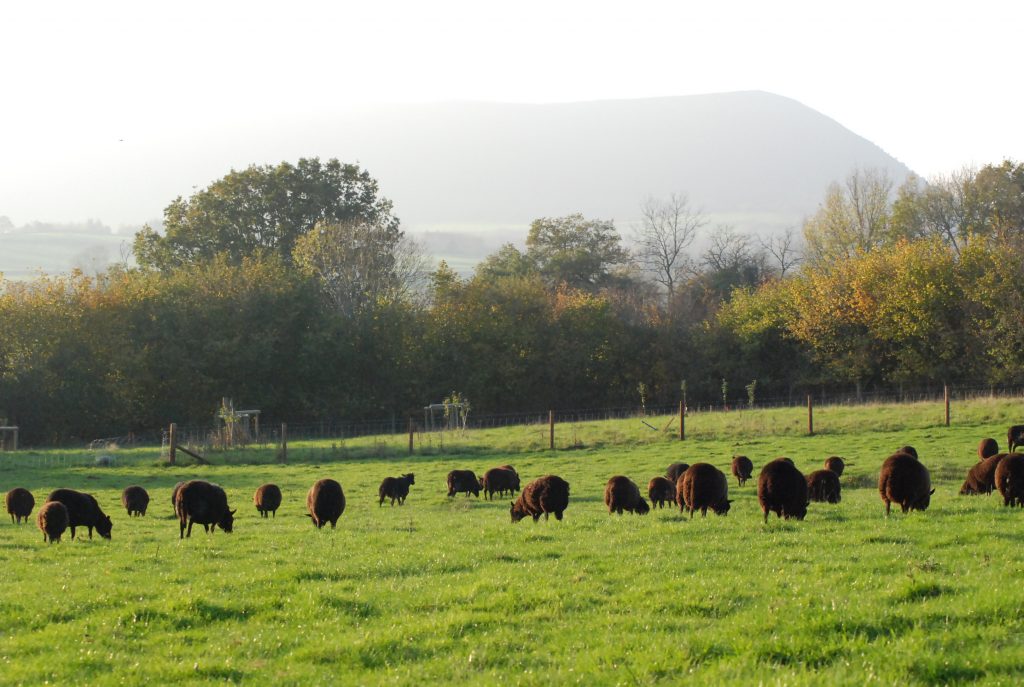 Farm-life balance
Nick and Sarah have now grown their flock to 350 sheep, and are able to balance their farming with their other careers. Sarah is an economics correspondent for BBC Wales and Nick runs a research consultancy with a focus on sustainability.
They walk the dogs among the sheep every morning and evening, and Sarah takes two weeks off during lambing season. But the journey has not always been so idyllic. Foot and mouth hit Wales just as they were starting out in 2001.
"We had six sheep and were terrified that if our sheep caught it we would contaminate the next farm, which had hundreds. We were basically housebound for a month," Nick recalls.
"This confirmed our determination to go organic.
"We've had so many evil food scares from BSE​ to the horse meat scandal and chlorinated chicken in the US. All because of people not being honest and making money on the back of fooling people."
They started selling meat to an organic wholesaler who supplied supermarkets but it didn't go especially well because the sheep were small. While smaller lamb chops are revered in Spain and Italy, Brits tend to think bigger is better.
Distribution is another obstacle their fairly unique way of farming has thrown up because not many couriers will ship non-frozen meat. As such, it costs as much to get their meat to Cardiff as it does to London.
However, they're working with Foodchain, that connects small producers to chefs, which has opened up the market for them.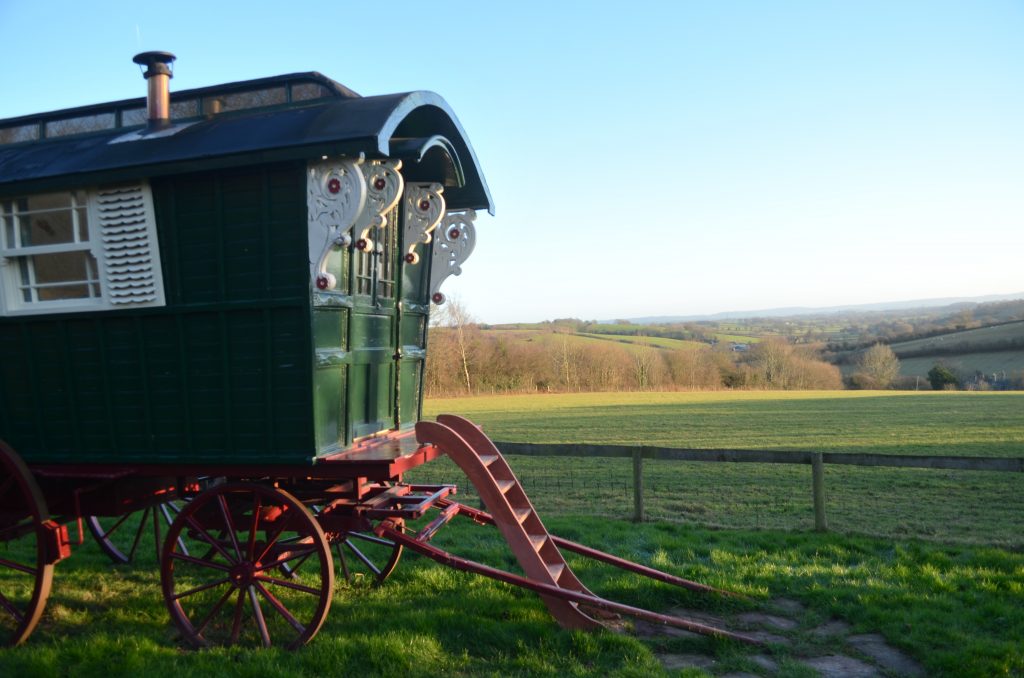 Black Welsh Lamb: tasting the difference
Soil Association certified and Pasture Fed Livestock Association registered, Black Welsh Lamb is intentionally a premium product.
The farmers technically sell hogget, sheep that's 15 or 16 months old. This is because while their chosen breed are naturally well-suited the landscape they are reared on, they are typically slower-growing so need more time to develop. Plus they're purely pasture-fed, which means they take longer to fatten up than if they were grain fed.
Thanks to the sheep's constant grazing the meat is lean and textured and it doesn't have the cloying taste that more fatty lamb has a reputation for.
"People often say they don't like lamb, but they like this," says Nick.
Nick and Sarah Miller might not have tasted the organic meat they produce, but they're still pretty confident it's good.
They butcher and deliver half a lamb or whole lamb to individual households for £12.50 a kilo. This actually works out cheaper than a lot of supermarket organic lamb, and the next ones will be available from this month until October.
Of course, it's significantly more expensive than non-organic lamb.
"It's a challenge," says Nick. "I like to think our lamb tastes better because it's slow matured, eats a variety of herbs and grasses, and critically, it's well hung."
But it's hard to differentiate meat on a taste basis. We don't really have the vocabulary to describe the differences in the various breeds of sheep, farmed in contrasting farm land, in unique ways.
"We're still terribly insecure during tastings because you have to trust whoever's cooking it."
Even lamb bought in supermarkets varies in taste and texture. This inconsistency doesn't tend to sit well with supermarket shoppers who are encouraged to like uniformity.
Inspired by the wine industry, which celebrates the variations in terroir and types of grapes, Nick decided to establish his own lamb tastings. Initially, "lamby" is commonly used to describe the meats.
Then the wine vocabulary kicks in and the Black Welsh Lamb is described as "big upfront" and "slightly shorter on finish compared to Shetland lamb" with "notes of blackberry".
It's not gamey but it is rich, reflecting the countryside it has been bred in. For some, the higher welfare alone is a huge draw. The sheep are all truly free-range and because they are a native breed they don't need to have their tails docked.
Currently, the males aren't castrated either. The health benefits are an added appeal to others. Recent research suggests red-meat protein produced on a purely grass-based diet has more nutritional benefits.
"Now, I'd have no problem ethically eating meat so long as I trusted the person who had produced it," says Miller. But, he refrains because it's been so long he doesn't think his stomach could cope with it.
"I'm still not 100 per cent comfortable with the whole farming process but as long as the animal is respected, I feel that's the most important thing."
Order Black Welsh Lamb direct to your door.