Hey there, you look cute today. Yeah you do. That look you sporting says "I haven't left the house in a year, but I can still look great."
But here's a question for you: do you know where your clothes come from? Who made that outfit you're wearing? What are their working conditions, their salary? It's all too easy to buy clothes – especially given the rise of Internet shopping since COVID came about – but do you know the facts?
WHAT IS FAST FASHION?
First off, what actually is 'fast fashion'? It's a term used by the industry to refer to the cheap, trendy clothing that takes ideas from the catwalk and celebrity culture and rolls them out to the high street at ridiculously fast speeds. When such speed and scale is involved, this kind of manufacturing comes at a price – and, given the low prices on the high street, it's not a price that's borne by us, the fashionistas. Instead, that cost is paid by the workers making our clothing. And the price is a lot higher than you might suspect.
Next week is Fashion Revolution Week, marking the anniversary of the Rana Plaza disaster on 24 April 2013. More than 1,130 people were killed when a factory complex collapsed in Dhaka, Bangladesh. 2,500 more were injured. The people crushed under those eight floors were working for familiar fashion brands – and it was a wake up call to many of the fashion forward about the true cost of our clothing. Yet it was not enough of a wake up call, because not enough has changed.
The Ellen MacArthur Foundation estimates that 300 million people work in the clothing industry, with around 25 to 60 million people directly employed, most of them women. Nearly 1/3 of them have experienced sexual harassment in the last year. That's a staggering number – and shows that by making the right choices and pushing for change, we have the chance to improve lives for so many.
Want to know more about the nitty gritty of the fast fashion industry? Here are some of the facts. We've tried to make sure it's not all bad, but, well – it mostly is.
FAST FASHION: THE FACTS
FAST FASHION: THE (ALMOST) GOOD
While the absolute number of sustainable fashion products remains very low, there has been a fivefold increase in sustainable clothes over the past two years. (Check out our fashion pages for some of our faves).
Yet Global Fashion Agenda's report, The Pulse, states that in terms of environmental impact, progress has slowed by a third compared with the growth of the sector.
This means even though brands are making more sustainable products, they're making many more unsustainable ones. Clever, huh?
In a more positive sign, according to the annual State of Fashion report by McKinsey and the Business of Fashion, there's been more research into sustainable materials and technologies, as well as the circular economy. This signals a move beyond 2019's focus on transparency toward actual commitment. (Note: 'signals' and 'a move'… it still hasn't happened. If only fashion could move fast…)
In August 2019, Kering (owner of Gucci, Saint Laurent, Alexander McQueen and many more) CEO François-Henri Pinault spearheaded an industry-wide pact to achieve net-zero emissions by 2050. Sounds great! But as Fashion Revolution's co-founder Orsola De Castro points out, this is "nothing new, we've seen everything they've said before. Even the simplest thing to do, eliminating single-use plastic, is non-compulsory and the deadline for that is 2030. This should be actioned today."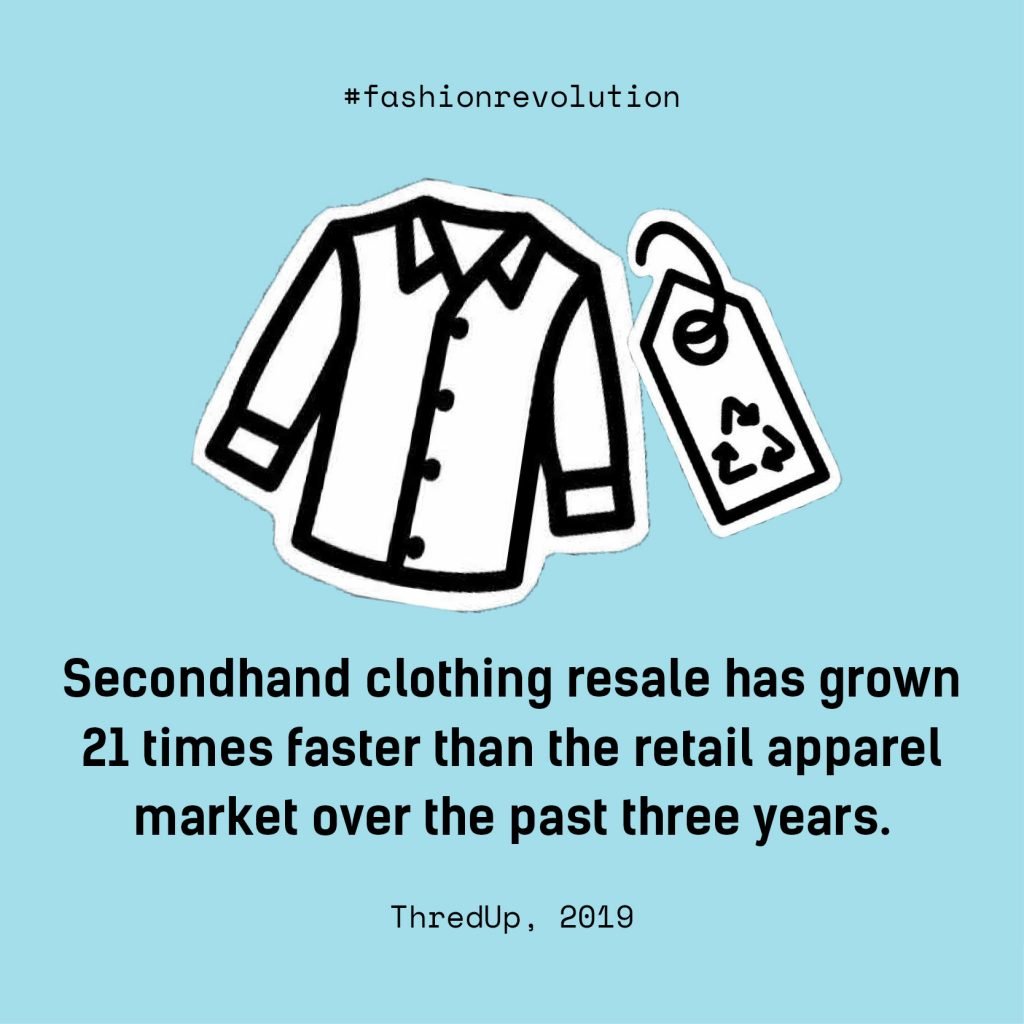 FAST FASHION, FAST FACTS: THE BAD
11 million items of clothing end up in landfill each week.
Ethiopian garment workers earn a base salary of $26 a month. The minimum living monthly wage in Ethiopia is around $110.
It takes around 7,500 litres of water to make a single pair of jeans. This is equivalent to the amount the average person drinks over seven years, yet we keep our clothes on average for just two years.
Leather has been accused of being one of the causes of the 89,178 fires that ravage the Amazon in 2019.
If the situation wasn't so serious, reading it would make me laugh. (Orsola De Castro, Fashion Revolution)
The COVD-19 pandemic has meant $3 billion worth of garments have been paused or cancelled by the biggest fashion producers and rather than paying for what they've already ordered, the brands have put it on garment factories to pay the cost, affecting millions of workers. And that's just scratching the surface – we can tell you more about coronavirus and the fashion industry, too.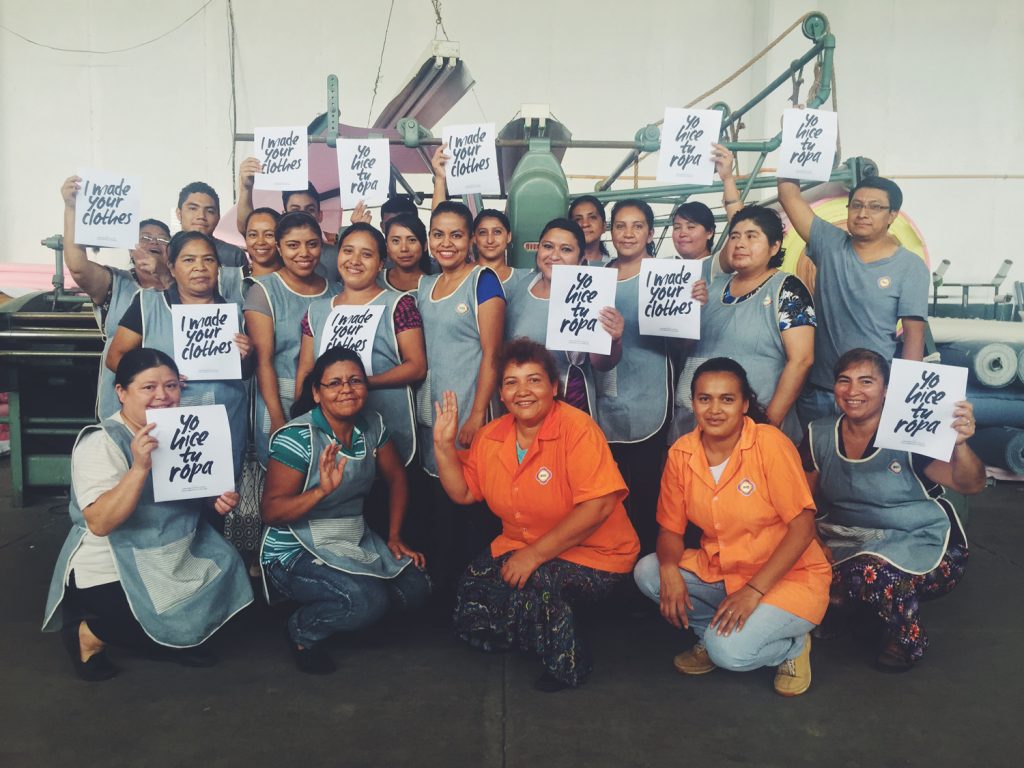 FAST FASHION, FAST FACTS: THE UGLY
77% of UK retailers believe there's a likelihood of modern slavery in their supply chain.
The textile sector still represents 6% of global greenhouse-gas emissions and 10-20% of pesticide use.
Polyester represents around 60% of global fibre production. It's a plastic fibre and is made of crude oil. Every time we wash clothes made from synthetic fibres, they will shed approximately 700,000 individual microplastic fibres.
Washing, solvents, and dyes used in manufacturing are responsible for one-fifth of industrial water pollution, and fashion accounts for 20-35% of microplastic flows into the ocean.
Less than 2% of garment workers are paid a living wage. Even buying clothes made in Britain doesn't guarantee fair wages, with reports of garment workers being paid £4 an hour – less than half the minimum wage workers aged 25 and over are legally entitled to.
Sources: The State of Fashion 2020; Fashion Revolution; Re: Make; Fashionopolis by Dana Thomas; Ellen MacArthur Foundation; Independent