"Barbecue, open fire or grill style foods are an exceptionally healthy way of eating, as they use very little or no excess fat," says chef Adam Gray who cycles over a thousand miles a month.
"I think people have moved on from simply throwing a few sausages and burgers on a barbecue and cremating them to a crisp! They want to know where their meat has come from and if it is good quality, ethically sourced and sustainable to the UK.
"Being more adventurous with cuts can be very cost-effective and yield good portions, which is especially important in the current times."
How to barbecue a whole chicken
"Feed a crowd with minimal fuss"
How to prepare: To butterfly a chicken, turn it over and place breast side down. Remove the spine by running your finger down the back of the chicken to identify the bone and the soft outer side of the ribcage. Place the tip of a large sharp knife vertically to one side of the spine.
Press the blade of the knife down firmly, then in one movement, run the knife all the way down the side of the spine cutting through the soft rib tissue with your blade next to the bone, applying a good amount of pressure. Turn the bird around and repeat so you have cut all the way down one side of each spine and it is now free. Pull out the spine. You can now flip your bird over and flatten it out.
How to marinade: Mix together 3 tbsp Rose Harissa Paste, 3 tbsp olive oil, juice of 1 lemon and 1 orange, 1 tbsp honey, 1/2 tsp pure sea salt and coat the chicken, ideally overnight but a least a few hours before cooking
How to cook: BBQ over strong but indirect heat for around 30-40 mins, until the skin is crispy and lightly charred. Insert a knife into the thickest part of the leg to check it is cooked. If juices run clear, you are good to go.
Serve: torn into wraps, with hummus and salad
Connor Reed, chef, Pipers Farm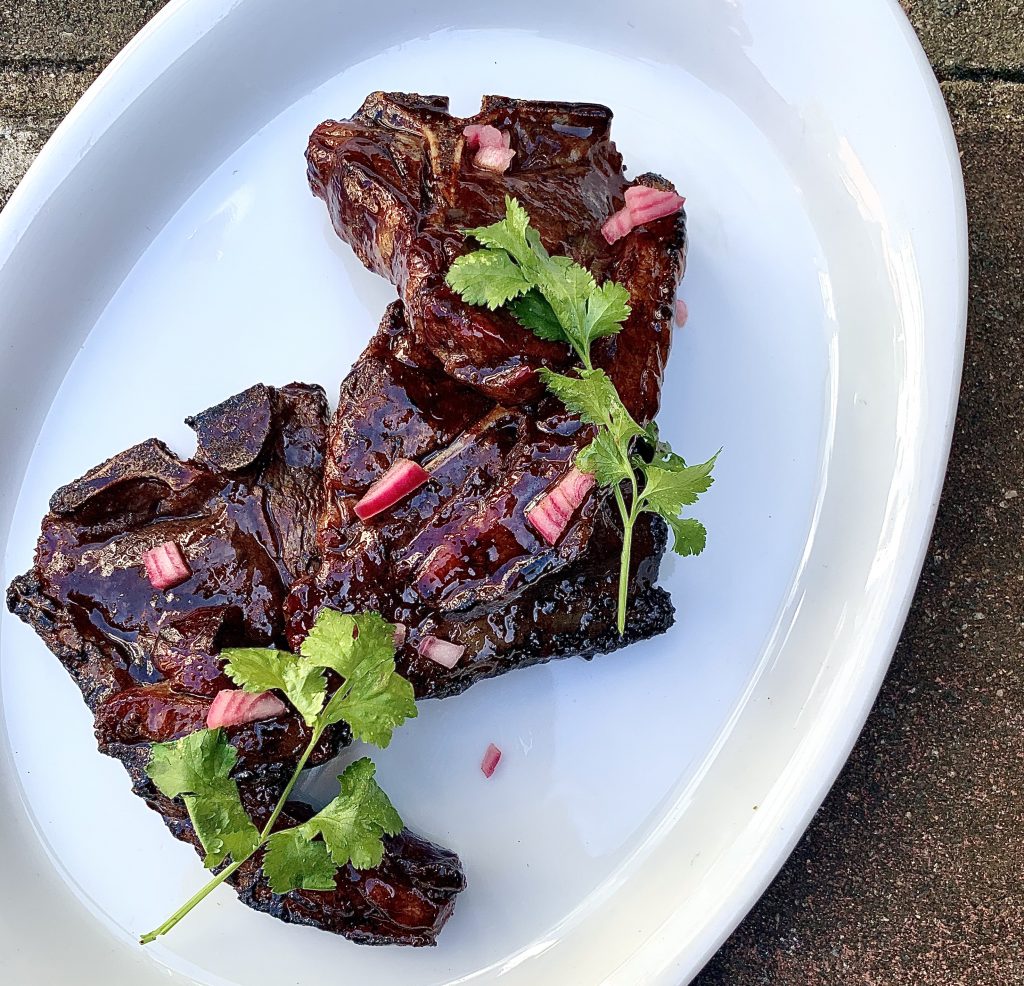 How to barbecue lamb chops
"Choose chops for their tender meat and crisp juicy fat"
How to season: A good seasoning of salt and once almost cooked coat them in date syrup.
How to cook: Very gently over very low coals covered in ash or if your barbecue has indirect setting then use that. Turn regularly and to finish let the fire flare up a little to crisp the outside – these chops have a lot of fat on them so this will happen easily. Coat in date syrup and place back on the grill to char a little more on either side. Coat a second time in the syrup and then back on the grill. Leave to rest for five mins before eating.
Serve with: These chops are very rich from the fat and syrup, so pair them with a little red onion soaked in vinegar for a sharp kick and coriander for freshness.
Selin Kiazim, co-founder Oklava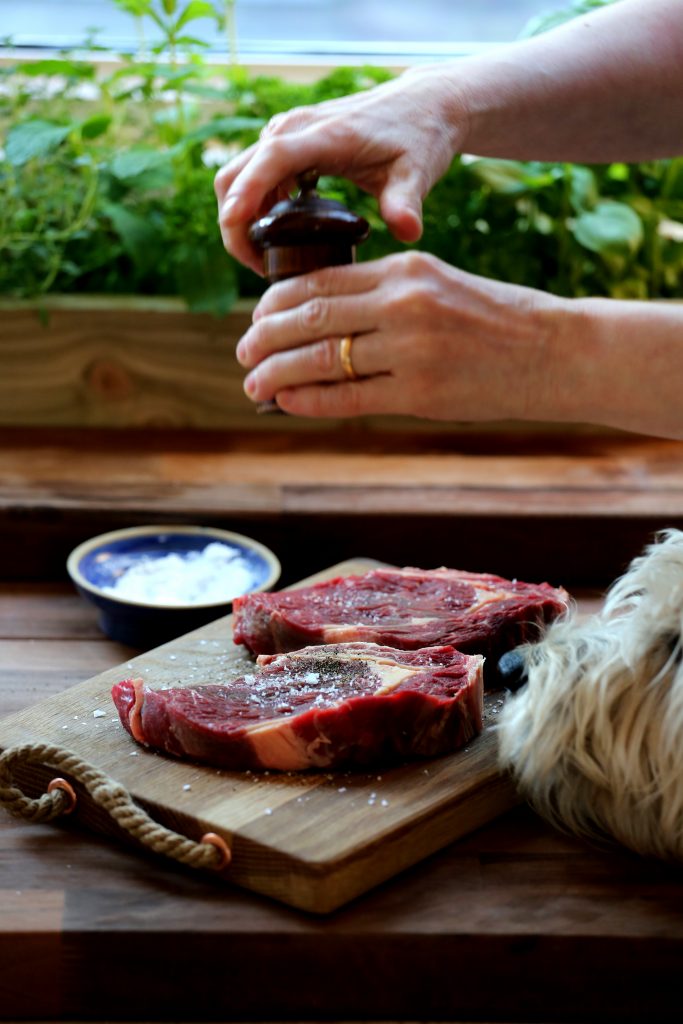 How to barbecue flat brisket
How to marinade: 2 garlic cloves, a few sprigs of rosemary and thyme, the grated zest of 1 lemon, 2 tbsp olive oil and a good pinch of salt and pepper. Crush the garlic, herbs and lemon together and rub into meat and veg
How to cook: Try using the lid of the barbecue and cook larger joints of meat for a longer time over a more gentle heat.
Serve with: A salad made with barbecued red onions, pickles, beetroot, parsley and lemon
Sam Richards, recipe writer, Abel & Cole
How to barbecue pork collar
"Choose pork from a heritage rare breed. The collar of a British Lop Pig (try Trevaskis Farm) will offer you a depth of flavour that the finer cuts can't"

How to marinade: Create an Indian-style pesto with fresh coriander, lots of garlic, mint, green chillies, ginger, olive oil, cloves, salt, cider vinegar and lime juice. Cut the pork into strips and rub it into the pork well and leave for six to eight hours to marinade. Then scrape off marinade to cook.
How to cook: If you have a barbecue with a cover then put the meat in the low heat section and lower the lid to let it cook gently. Then transfer it to the hot side to add colour and serve.
Serve with: Plain rice with some butter, peas and garlic run through. Pasta tossed with olive oil and garlic and some fresh coriander. Add crushed chilli flakes for best results.
Cyrus Todiwala, chef, author of Simple Spice Vegetarian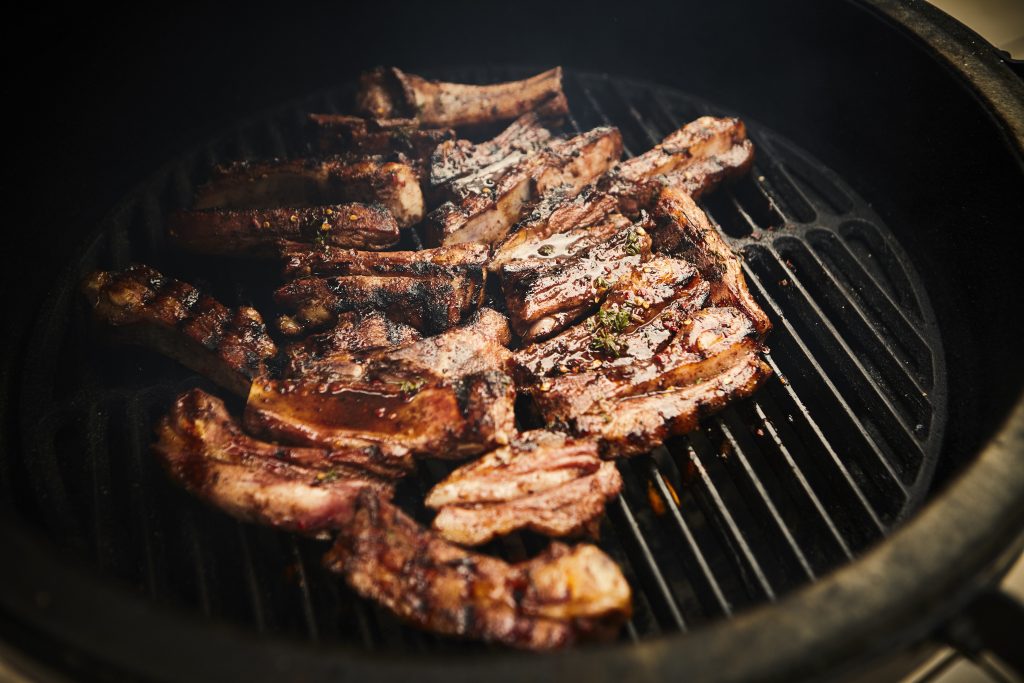 How to barbecue lamb riblets
How to marinade: Jerk style – ½ bunch fresh finely chopped thyme leaves, 100Ml Clear honey, 40g Ground cinnamon 2 Scotch bonnet chillies – finely chopped, 40g Ground pimentos (Allspice), 100ml dark rum (for 8 riblets)
How to cook: Marinade the lamb in the fridge for 24 hours, if possible. Place the marinated lamb riblets on a hot barbecue, rotating every 4 – 5 minutes until cooked all the way through. Leave to rest for 3 – 4 minutes.
Serve with: Apple and celeriac coleslaw – 1 Celeriac, 3 Braeburn apples, 150g mayonnaise, 2 tablespoons English mustard, ½ bunch chives, salt and pepper for seasoning.
Adam Gray, chef, recipe for The Ethical Butcher
Originally published in June 2022.