Ben & Anna: What is it?
Hurrah! Over the past few weeks we have achieved something we have been working on for years. We've found a natural and sustainable deodorant that actually works, from Ben & Anna.
Do you know how many "natural" deodorants we've tried and tested over the years? A lot. Do you know how many events we've gone to having to hold our arms very close to our chest because they didn't work/we were experimenting with stopping using deodorant altogether? A lot more.
The reality is, sometimes humans smell. Bad. And that is why deodorants exist in the first place.
There are a lot of "natural" deodorants on the market, but none that we've tried are as good as Ben & Anna's.
So, now they've gained our trust on the big issue, we're making our way through trialling their natural soaps, shampoo, conditioner and toothpaste options, too.
Here's our verdict (so far) on these:
Soap: We've not smelt this fresh for ages. Their new range is colourful and spells out "Love".
Shampoo & Conditioner: At first wash you may think these don't work as well as your other products, but don't be so easily fooled. This is because most shampoos contain SLS (a foaming agent to make you feel like it's cleaning your hair) and conditioners that coat your hair in silicone (plastic) so you think it's soft, with hardly any replenishing action actually happening.
After using Ben & Anna's shampoo and conditioners our hair felt softer and needed less and less product to tame the frizz post-shower. Win-win.
Toothpaste: Ben & Anna offer toothpaste and tooth powders, with fluoride or without. All taste great (strawberry, orange as well as minty fresh). We recommend the paste as powder is well, powder, and a bit messy.
Ben & Anna's best-sellers: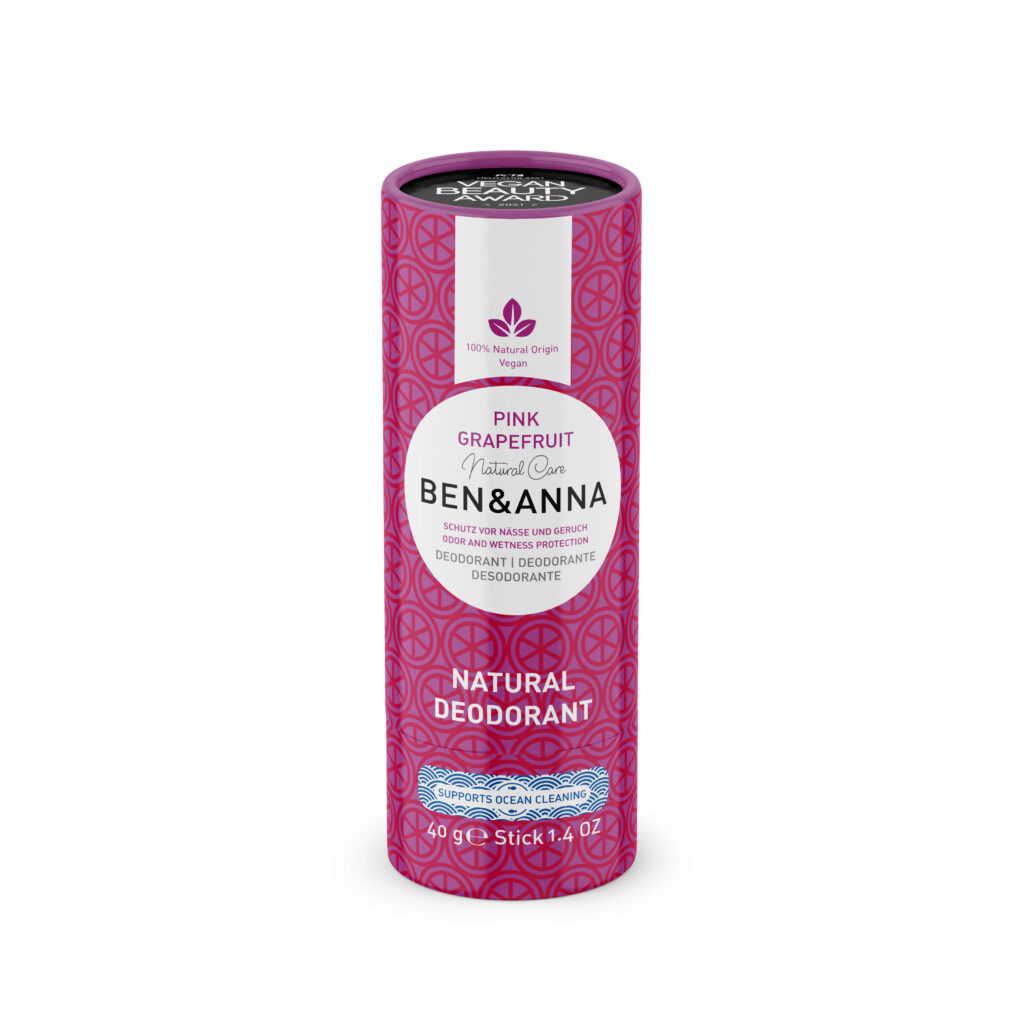 Soda Deodorant Sticks
Effective protection against odour and wetness. Available in various fragrances.
£6.95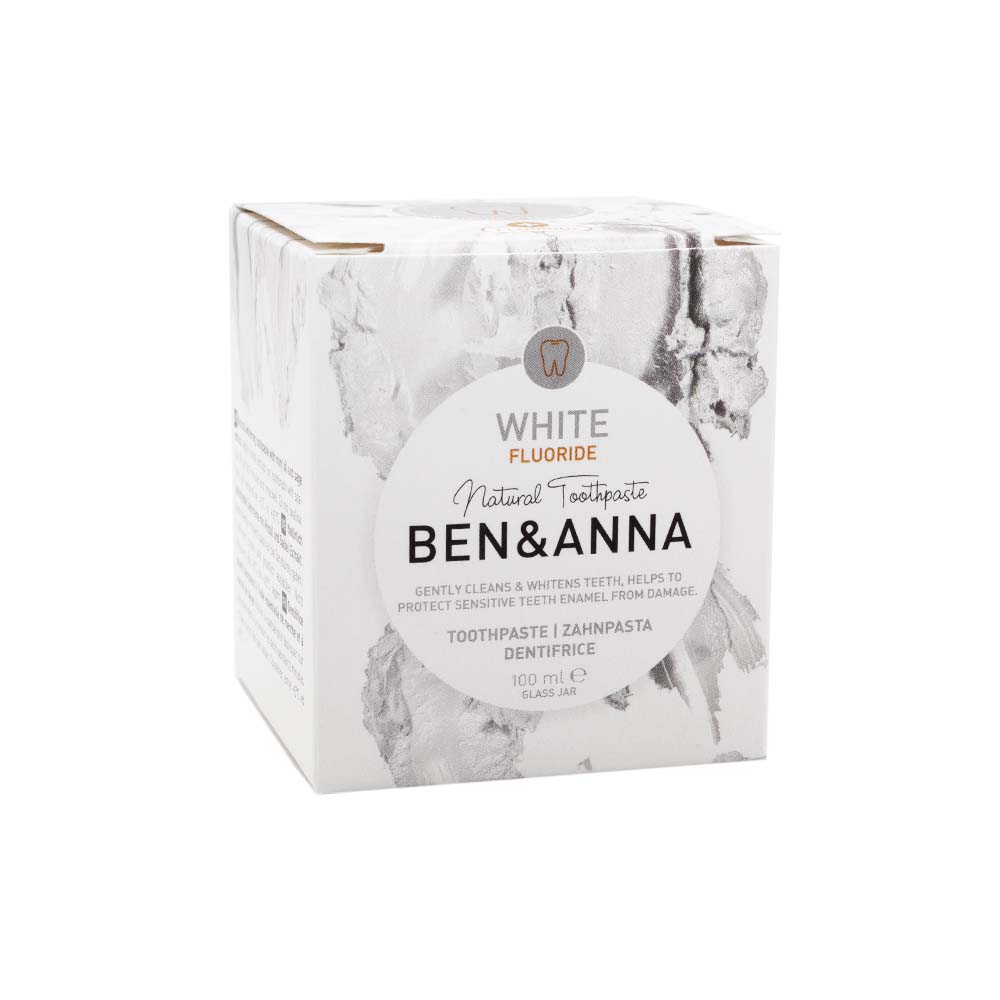 Toothpaste with Fluoride
Toothpaste with 100% ingredients of natural origin. Available in different flavours.
£8.95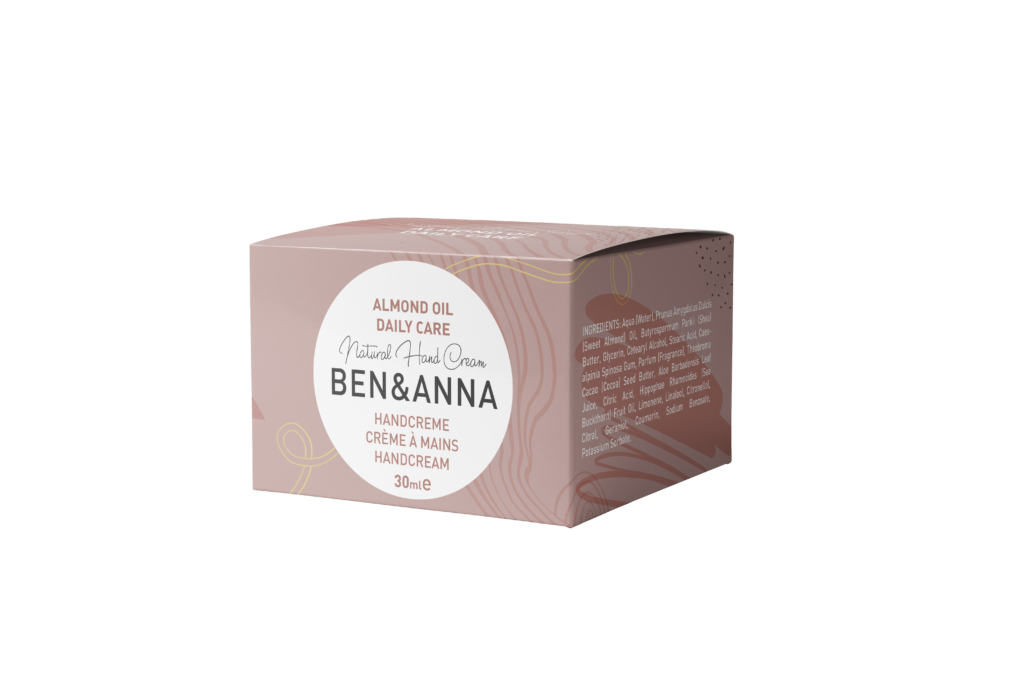 Daily Care Handcream
A light formula with almond oil providing intensive moisture and care for the hands.
£4.45
Ben & Anna: How sustainable is it?
There are a lot of beauty brands claiming to be natural out there, and as we wrote in our article for the Organic Trade Board:
"The most concerning aspect of beauty marketing is that there is no regulation when it comes to use of the word "organic" or "natural".
This means brands can use the word organic, even if organic products make up just 1% of their product. They can also claim to be natural if one ingredient comes from a plant and the bulk of the product is made up of petrochemicals.
As such, the only way to really tell if a brand is genuine, without visiting them yourself, is to look for certification, from a respected third-party certifier that insists on audits."
Ben & Anna deodorants are certified by Natrue and their other toiletry products are certified by COSMOS Natural. The brand is also certified by the Vegan Society and registered cruelty-free by PETA.
It's an impressive start.
Their deodorants don't use aluminium (which has been linked to being a cause of Alzheimer's Disease); PEGs (aka polyethylene glycol. Polyethylene is a common plastic and when paired with glycol it transforms into a thick, sticky liquid for you to rub on your body. Yum.); Parabens (used as a preservative. They are linked to hormone disruption, reproductive toxicity, immunotoxicity, neurotoxicity and skin irritation); or Phtalates (May be used in synthetic fragrances. Linked to early puberty in girls, a risk factor for later-life breast cancer).
Their toothpastes don't contain sugar or sweetener like most propriety brands, and their toothpastes, body wash and shampoo avoid synthetic surfactants such as SLS (foaming agents that can be irritants). Ethical Consumer have more info, here.
So, what do they contain?
Well, the conditioner recipe is based on peas and olive oil. The deodorant is based on bicarbonate of soda, shea butter (organic) and coconut oil. All responsibility-sourced as demanded by their certifications.
Ben & Anna rely on their certifiers to ensure good working conditions of the people in the factories they work with, that are mainly based in Europe and who the co-founders visit twice a year (Covid-permitting). They travel by train for all journeys below eight hours.
They pay a living wage to their direct employees and give a month's bonus at Christmas (remember when that was a normal thing in the UK, too!?)
Ben & Anna: Where can I buy it?
Order from the comfort of your sofa.
Ben & Anna is part of the Pravera portfolio. Pravera specialise in Organic & Natural Skincare. Other brands in their range include FAIR SQUARED, Lavera, Benecos and Organyc.
Visit Ben & Anna