Organyc: What is it?
Did you know that, throughout our lifetime, we use around 11,000 disposable period products?
Standard menstrual pads can be made of up to 90% plastic. Oh, and they also contain traces of chemicals like pesticides (used in the farming of non-organic cotton) and chlorine (used for bleaching).
Considering then how many and how often we wear pads and tampons, we deserve products that are kind and ideally non-toxic to our bodies and the environment.
Understandably, not everyone feels comfortable with the idea of using a menstrual cup or reusable pants… Here's where Organyc comes in.
Organyc is a family-run business that has been pioneering organic period products for 15 years. For those who prefer the comfort of using disposable period products, Organyc specialise in organic period pads and tampons that are gentle on your skin and the planet.
Saying goodbye to the nasty toxins and synthetics, Organyc's products are 100% certified organic cotton inside out – 'no perfume, dyes and other junk' – and are clinically proven to reduce intimate skin irritations.
Their products are soft on the skin, hypoallergenic, breathable, and absorbent by nature.
Organyc's best-sellers: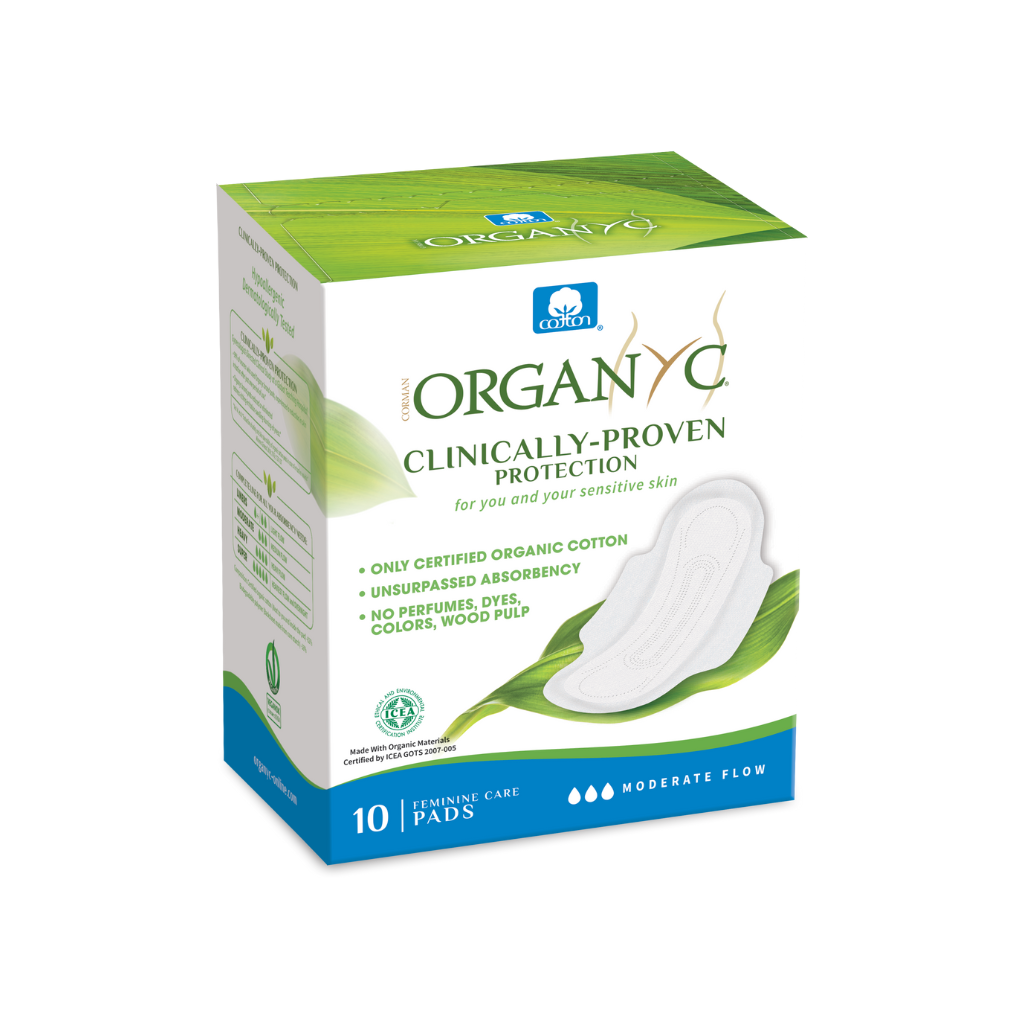 Organic Cotton Period Pads
For moderate flow.
£4.79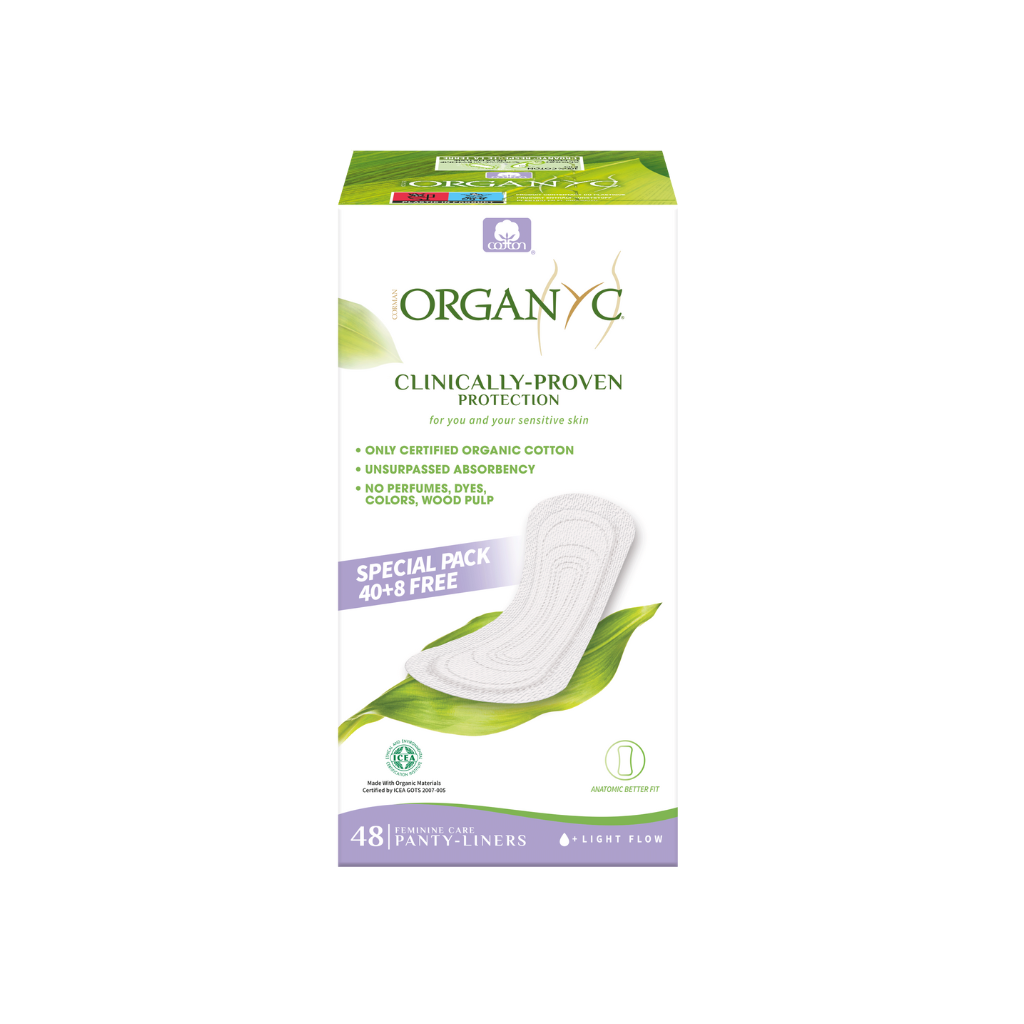 Organic Cotton Panty Liners
For light flow.
£5.79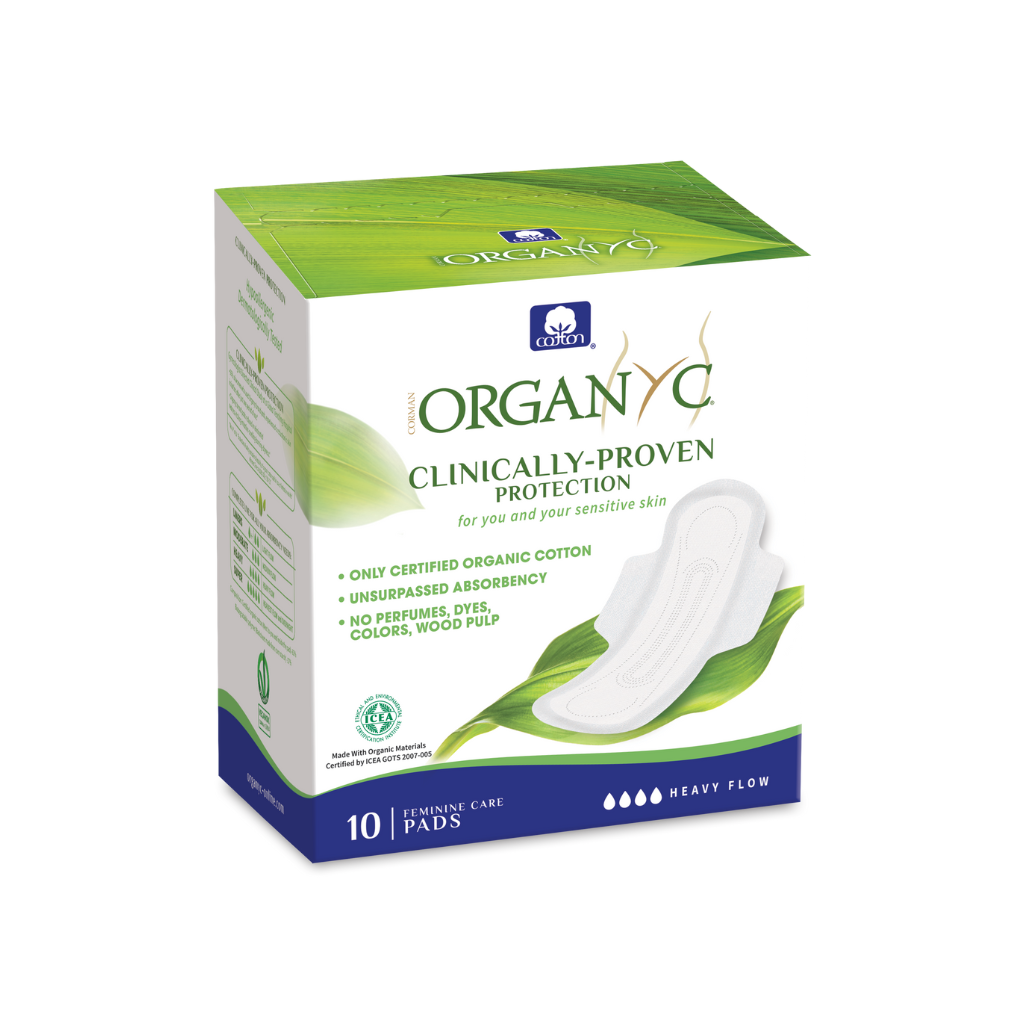 Organic Period Pads Night
For heavy Flow.
£4.99
Organyc: How sustainable is it?
Organyc use only 100% certified organic cotton which is free from chemicals and sustainably sourced.
Their products' outer packaging is recycled and recyclable cardboard. The products themselves are individually wrapped in a biofilm derived from non-GMO cornstarch, which is biodegradable.
Their manufacturers are based in Milan, Italy. All workers in their supply chain are paid a living wage and entitled to state benefits.
Organyc are certified by Soil Association, ICEA, Vegan OK, ECOCERT, GOTS and Seal of Cotton. They are annually audited by ICEA for the GOTS and COMOS standards, as well as by the Notified Body Certiquality.
Throughout their production chain, they are continuously looking to introduce more solutions that will minimise energy consumption and waste production.
Organyc: Where can I buy it?
Online via their website: organyc.uk
Or look out for them in Whole Foods and Planet Organic, as well as various independent health stores.
Organyc is part of the Pravera portfolio. Pravera specialise in Organic & Natural Skincare. Other brands in their range include FAIR SQUARED, Lavera, Benecos and Ben & Anna.
Visit Organyc