lavera: What is it?
It's no coincidence the name lavera is derived from the Latin for 'truth'. lavera's vision is about making truly good natural skincare for everybody.
Each of their body washes and body lotions are 100% natural. They source raw plant ingredients that are inherently gentle and nourishing for the skin.
For more than three decades, lavera has prided itself on making the products themselves in Germany. They are experts in combining the power of nature with technical innovation.
lavera was born out of founder Thomas Haase's personal struggle with a sensitive skin condition called neurodermatitis. Haase couldn't find relief with conventional cosmetic and medicinal creams. So, he began developing formulations for alternative natural cosmetics. In 1975, he made his first lip balm. Then, in 1987, after more than 10 years of cosmetic development, he founded what is now known as lavera.
Fast forward to 2022 and there are more than 250 Natrue- and ecocert-certified products from skincare to haircare, cosmetics to oral care, in the lavera range.
Alongside their holy grail lip balm, they have a brilliant selection of body lotions and moisturising creams for sensitive skin.
Our favourite part about lavera? Their care products are not only made to benefit the people who use them, but the environment, too.
Lavera's best-sellers: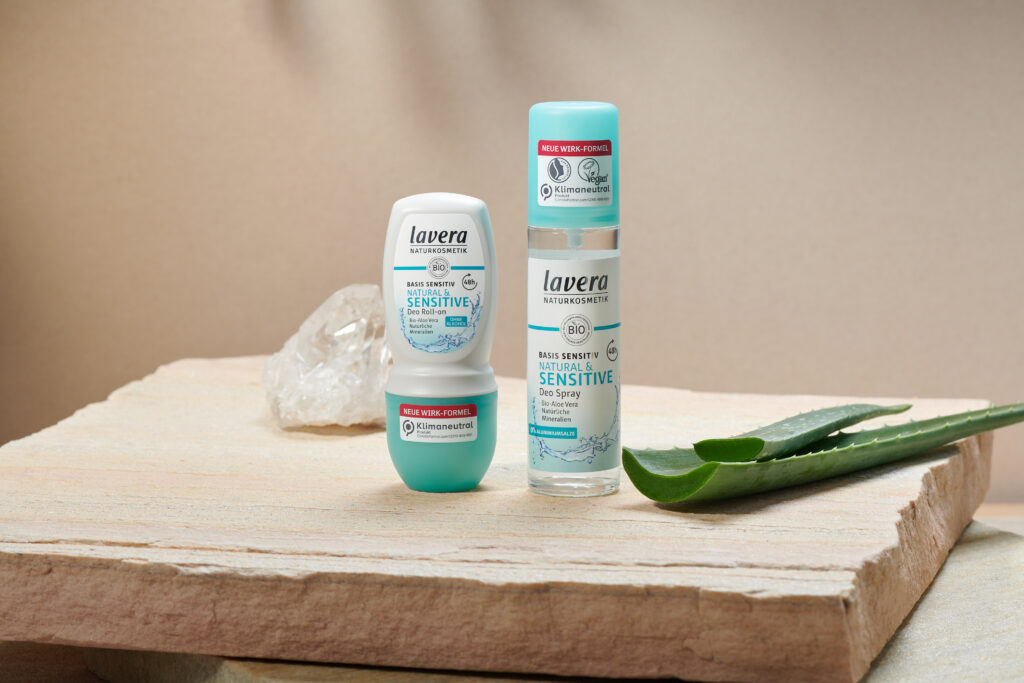 Basis Sensitiv Deodorant Roll-on
Provides 48 hour protection for sensitive skin.
£9.15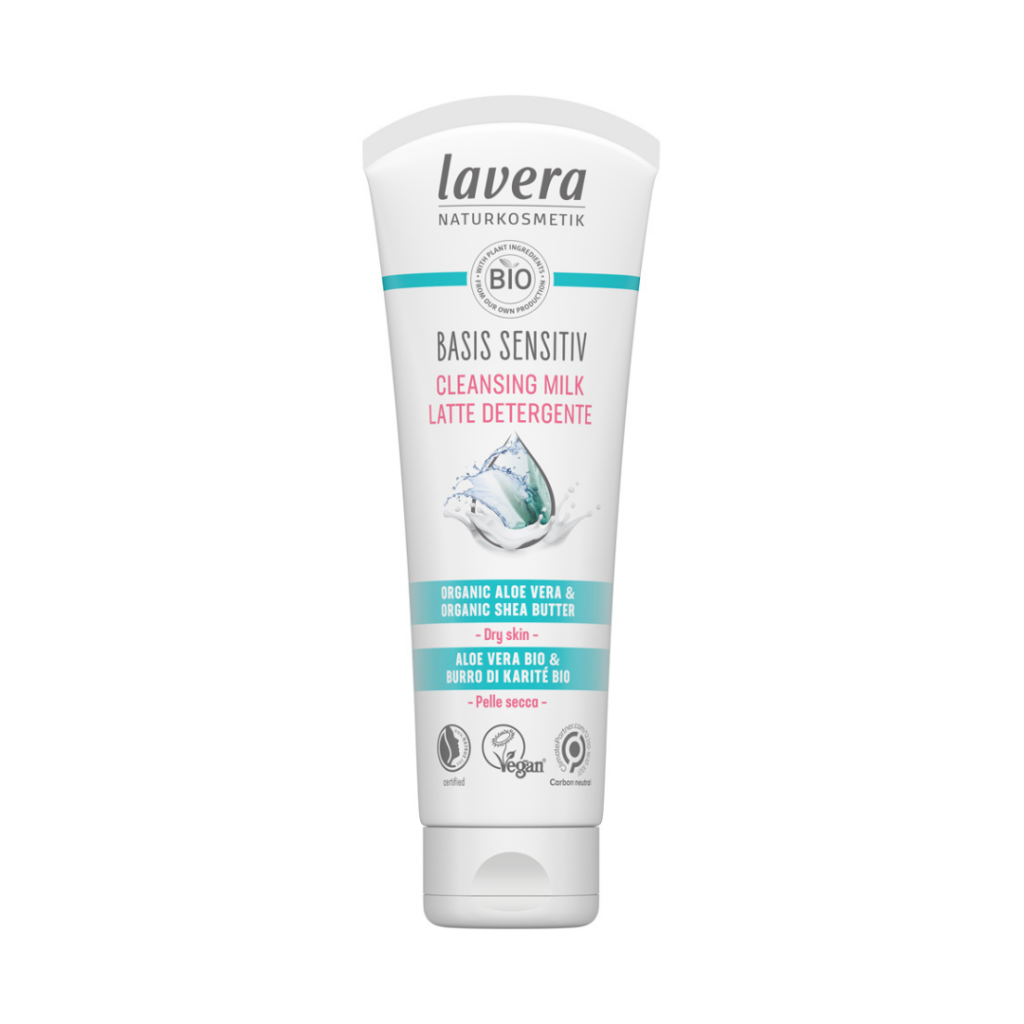 Basis Sensitiv Cleansing Milk
Natural and organic facial cleanser.
£9.95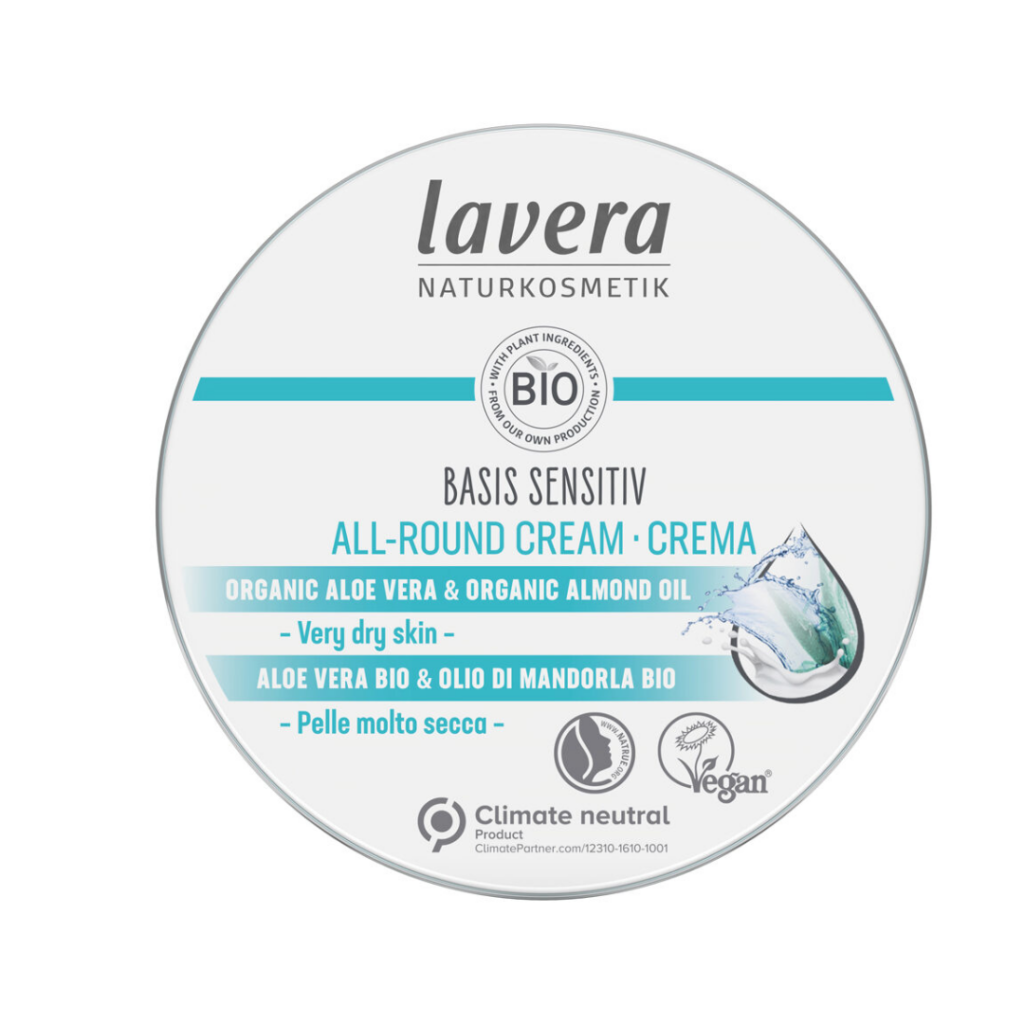 Basis Sensitiv All-round Cream
Vegan moisturising face and body cream.
£8.95
lavera: How sustainable is it?
lavera insists: "Sustainability is not a buzzword to us, but rather an integral part of our corporate culture since the company was founded."
lavera are certified and audited by Natrue, ecocert cosmos organic, Peta, vegan society, RSPO.
They use 100% natural and (where possible) certified organic ingredients in their products. None of the products are tested on animals and do not contain parabens, SLS, phtalates, parraffinium, or petrochemicals.
lavera produces almost all of their products in their own factories in the Hannover region of Germany. This enables them to ensure their cosmetics are of the highest quality and ethics.
All of their employees are paid a living wage and given state benefits in line with German law.
lavera packaging is recyclable, and they have a refill option to help reduce waste. The plastic bottles in the hair care, body wash and body lotions are all made from 100% recycled materials.
lavera continuously monitor their carbon footprint. Brilliantly, they are a climate neutral company. In part, they achieve this by using 100% green power and reducing energy consumption.
Their socio-environmental commitments extend to charity work from Peru to Africa.
lavera: Where can I buy it?
Via their website: lavera.co.uk
You might also spot their range in WholeFoods stores and independent health stores.
lavera is part of the Pravera portfolio. Pravera specialise in Organic and Natural Skincare. Other brands in their range include Organyc, Fair Squared, Benecos and Ben & Anna.
Visit lavera