The sun is deciding to show its face and that means one thing: you need meat for the barbie. Plus, ideally, a BBQ and garden – sorry Londoners. But, you can easily cook up a delicious feast indoors even without those two things (trust us, we're also Londoners). First and foremost, you need to find a great organic meat delivery box. It all starts with the quality of the meat…
British farming, at its best, is renowned the world over – and for good reason. Farming in tune with nature means native breeds have evolved naturally to grow strong and healthy on the landscapes they are born on. This type of farming creates the healthiest, most nutritious and best tasting meat.
Sheep and cows fatten up nicely by foraging in fields, and the resulting lamb and beef taste of the terroir when they are allowed to do so. Truly free-range and organic chickens are meatier because they have developed good muscles. Similarly, the firmness of texture and depth of flavour is unparalleled in pork from pigs that have been free to roam and fed a healthy diet.
Buying direct from the farms is the best way to achieve this quality in taste and nutrition. Of course, not all of us are lucky enough to live near farms or have easy access to good butchers or farmers markets, especially in these times.
Fortunately, these farms are now being brought directly to our doors as meat boxes become ever more popular.
Here, we recommend some of our favourite organic, free-range and Pasture for Life meat delivery companies in no particular order, it just depends on what you're looking for. All are brilliant in their unique ways!
Organic meat delivery services: 18 to try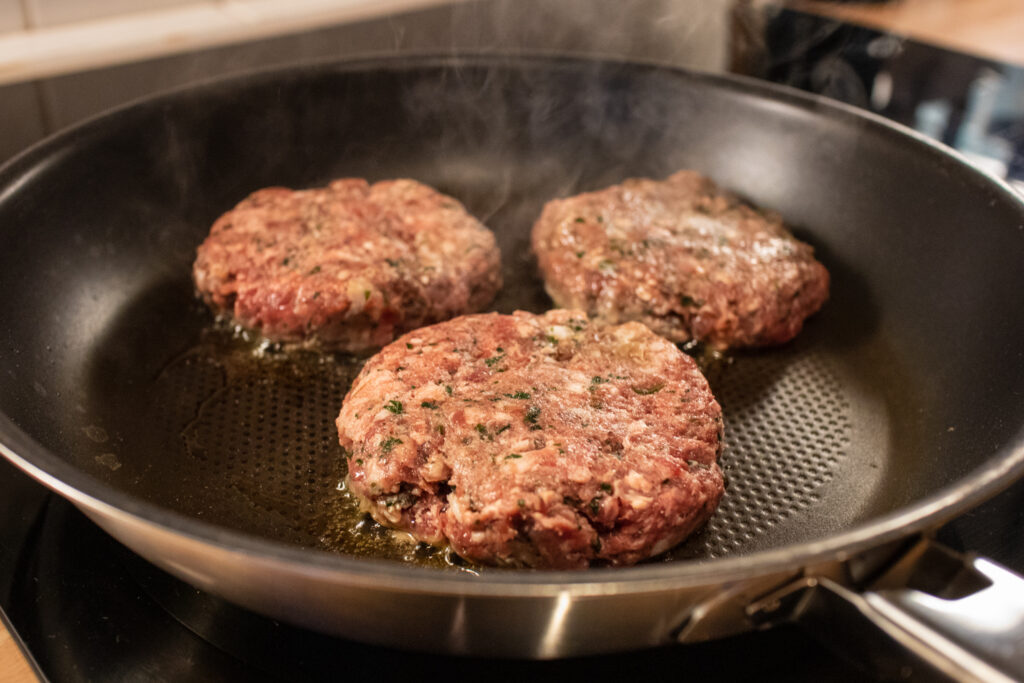 HFV Parkland & Wild
Looking to try something different? How about HFV Parkland & Wild's (HFV) award-winning, prime quality venison.
Roughly 90% of their meat comes from traceable UK wild and parkland reared deer. Their deer spend year-long outside feeding on grass and the species rich countryside. Though their wild venison products are not officially certified, HFV rear their deer in keeping with the standards of organic. HFV farm the remaining 10% of products organically on their own farm in North Yorkshire.
Low in fat and high in protein, Venison is said to be one of the healthiest meats available – it's a complete source of protein as well as being high in B vitamins, Haem iron and zinc.
Venison is also extremely versatile and easy to cook. HFV's meat boxes feature a wide selection of venison cuts and products, including gluten free venison burgers and sausages, and even half a rack of ribs!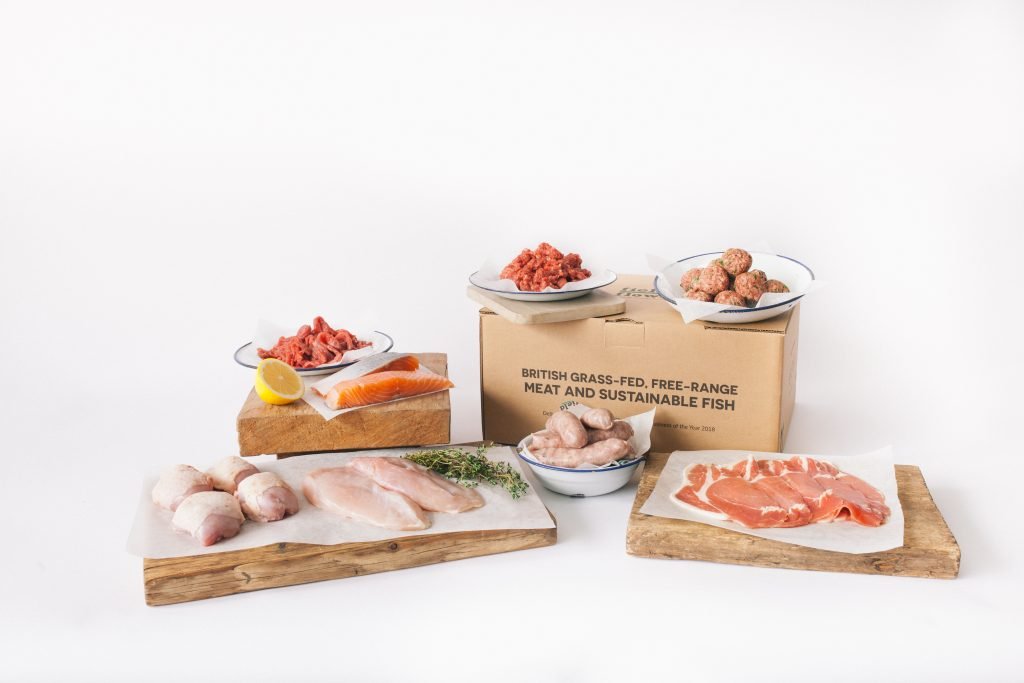 field&flower
field&flower specialise in delivering free-range and/or grass-fed British meat and locally caught fish straight to your door.
It was co-founded by fifth generation farmer, James Field, and food-lover, James Flower (field&flower, geddit?). While Field assists in the farming of their own produce, Flower helps source and approve all other suppliers. field&flower partner with some of the best independent West Country farmers and fishermen who share their value of high animal welfare and sustainability.
Operating as a subscription service means Field & Flower are able to source to order. To minimise waste they ask their customers to confirm their order four days before delivery. The day before delivery a butcher trims each cut to order and the kitchen teams press the burgers by hand and hand-tie the sausages, which is a nice touch. If there is excess, they sent to FareShare South West to provide meals for vulnerable people.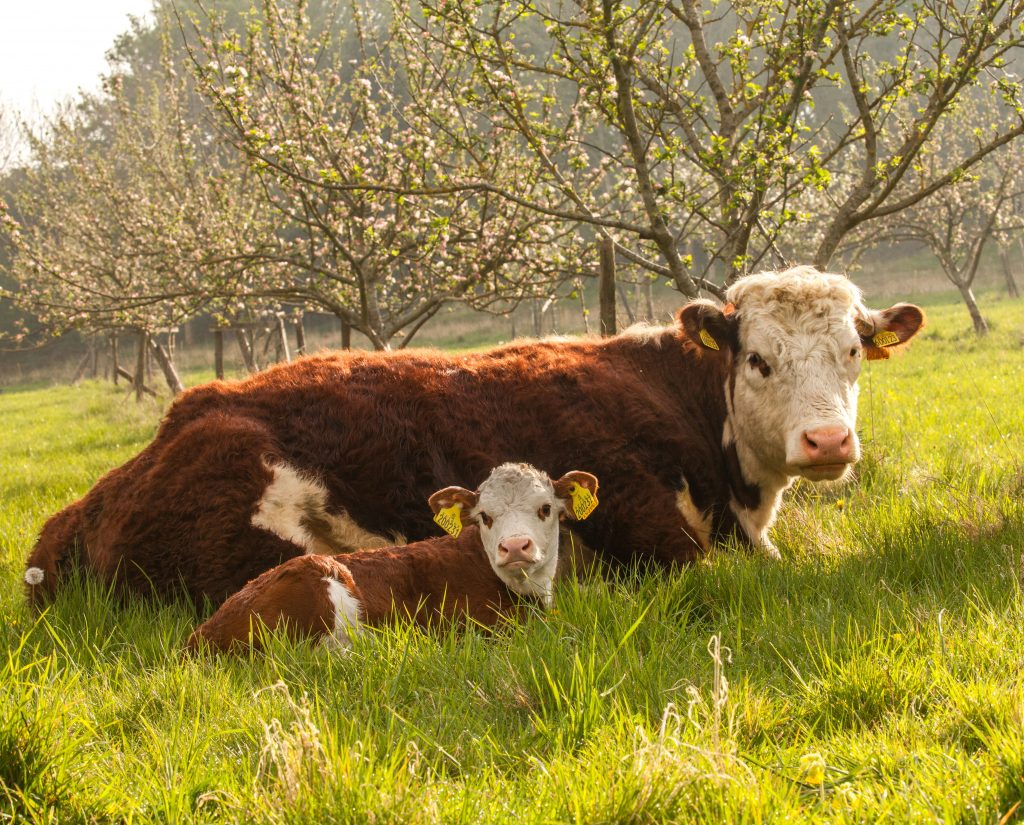 Cotswold Beef
When we opened the taster box our first thought was 'wow'. These were the biggest, most delicious looking steaks we've seen in a while – and they went straight on the BBQ.
We ate them on their own. They had a distinct flavour and using sauces would have felt like a betrayal of the quality of meat; even the fat had a gamey flavour to it.
A far cry from the headlines which usually demonises beef production as a main cause of climate change, Cotswold Beef are out to prove a slow growing native breed of cattle can be beneficial for the environment – and biodiversity – if farmed in the right way. They use a Farm Carbon Cutting Tool kit to demonstrate how their farming sequesters carbon.
Their farming and dry-aging clearly captures flavour, too.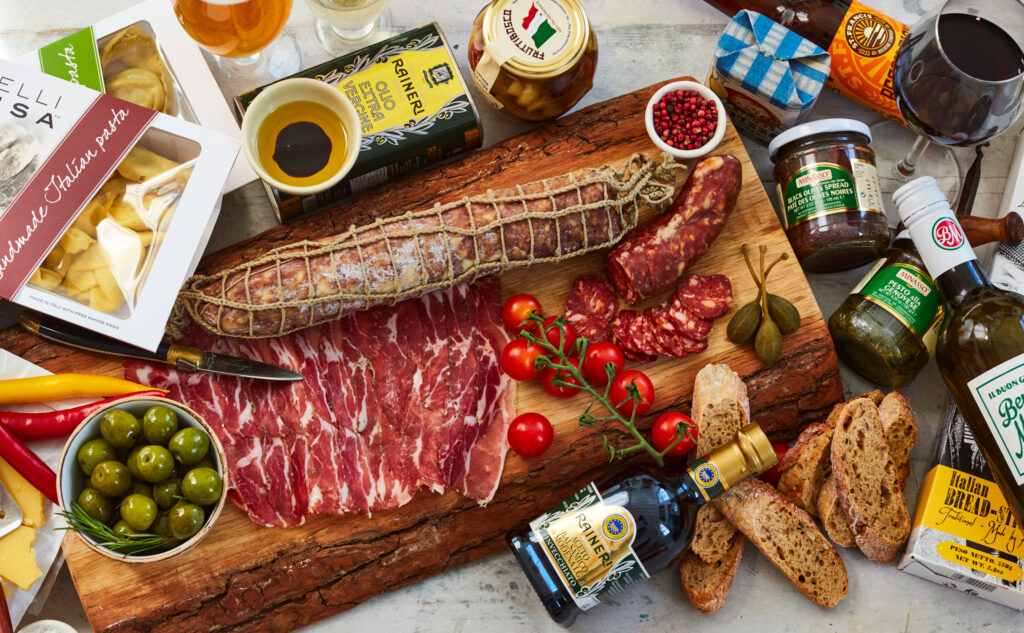 Real Food Hub
If you love authentically good British-grown meat, the Real Food Hub meat boxes could be just what you're looking for.
Real Food Hub brings together a network of brilliant British independent small scale suppliers in a one-stop-shop online marketplace.
Real Food Hub offer high-welfare meat from trusted small-scale suppliers who have high standards of animal welfare and are passionate about their livestock and the environment. If they are not certified organic they – as a minimum – farm sustainably with minimal or no (chemical) inputs.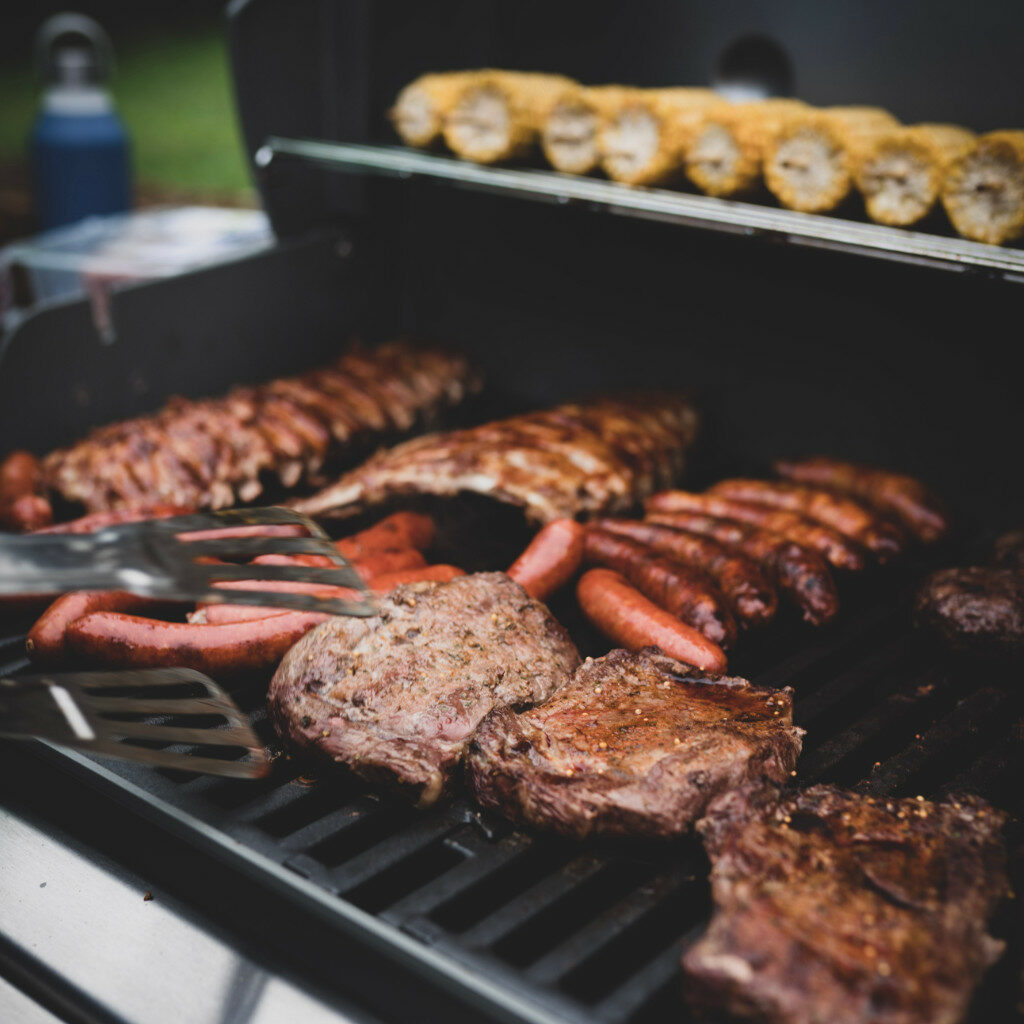 Helen Browning's
Helen Browning's Organic is named after farmer Helen Browning, who switched to farming organically at the family-run Eastbrook Farm in Wiltshire in 1986 – way before organic farming was trendy.
They offer a range of meat bundles featuring premium organic beef and pork products, perfect for a BBQ, from their free-ranging, dairy-bred, grass-fed animals.
The farm and the meat produced is 100% Soil Association organic certified and Helen says:
"I see first-hand the difference farming my land organically makes – from more bees and hedgerows, to contented, healthy animals, to lots of people gainfully working here and enthusiastic customers."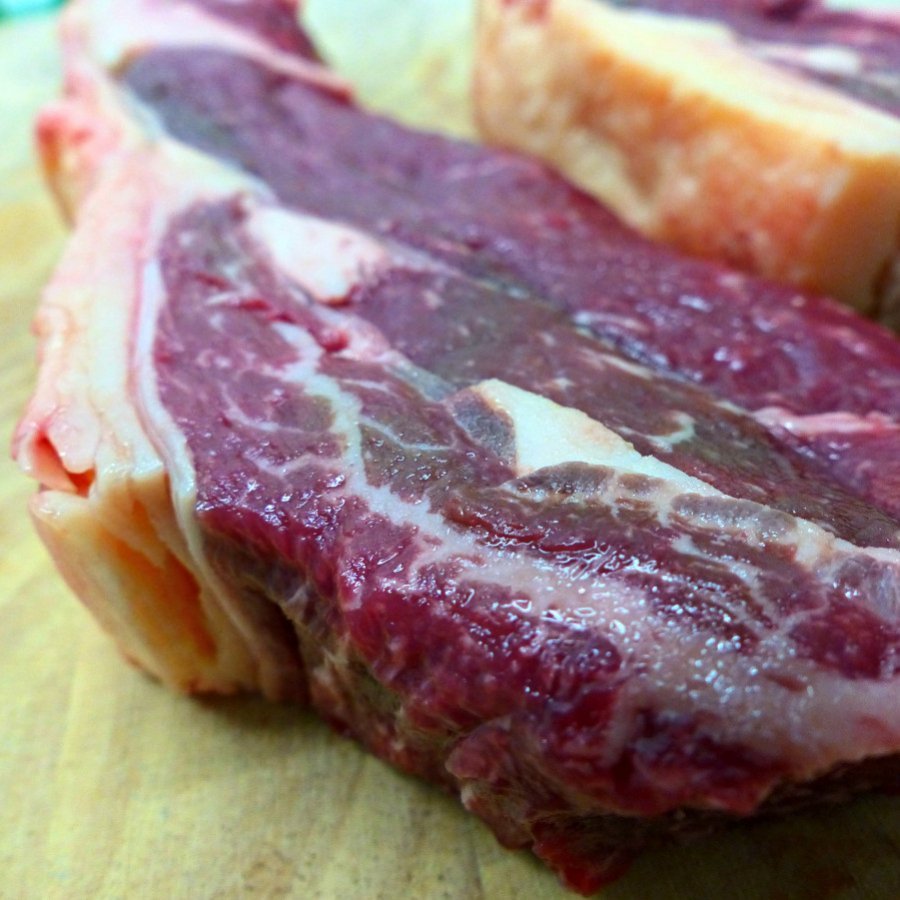 Rosewood Farm
The founders of Rosewood Farm maintain that their meat is a by-product of their wildlife conservation work in Yorkshire's Lower Derwent Valley. As such, they farm very much in-line with the standards of organic and 100% grass fed meat even though they are not officially certified.
Rosewood Farm's organic meat delivery boxes are all about the beef and represent very good value. They include a mixture of cuts that are representative of the whole animal to ensure none is wasted.
Their website or photography might not be as polished as some of the others in this list, but they're professional farmers, not marketers, so if anything, this should add to their authenticity.
The Ethical Butcher
Founders Farshad Kazemian and Glen Burrows make a good team; Farshad is a veteran of the meat trade and Glen – a former vegetarian of 25 years – is uncompromising in his pursuit of genuinely good meat.
They are building up a network of farmers using regenerative agriculture, and they are working with them to prove they are running carbon neutral – or even carbon negative – systems that are good for the environment and biodiversity.
They are keen for their customers to taste the subtle difference in the quality of their meat and the lamb is a great place to start. Everything you find in their organic meat delivery boxes has a rich and lingering flavour, and feels deeply satisfying to eat.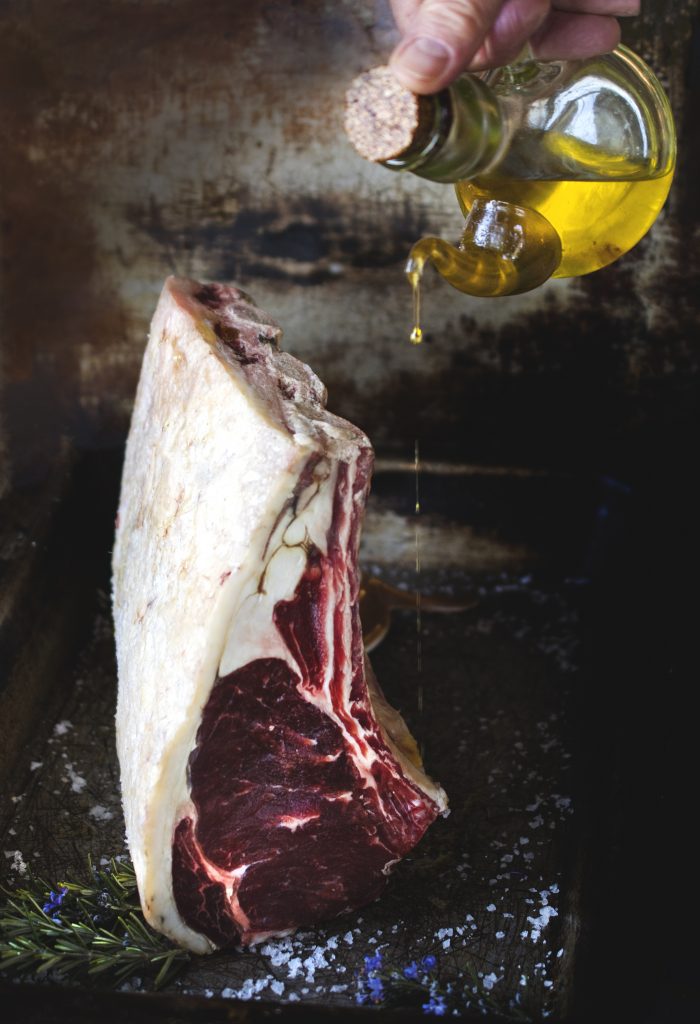 Knepp Wild Range
The farmers behind Knepp Wild Range have bent the rules of conventional farming to create a system that is completely unrecognisable from modern day agriculture. Essentially, the 3,500 acre Knepp estate has been rewilded – a careful selection of animals were introduced onto the land and pretty much left to their own devices.
Our favourite fun fact is that their Tamworth pigs can hold their breath for up to two minutes while exploring for mussels at the bottom of the lake.
With no natural predators on the land, the venison, cattle and pigs are culled once a year to produce every cut of "wild range meat" imaginable, from grassy-steaks and fragrant fennel sausages to bacon, which is beautifully marbled the whole way through.
The meat is as full of flavour as it is nutritionally rich. You have to taste it to believe it.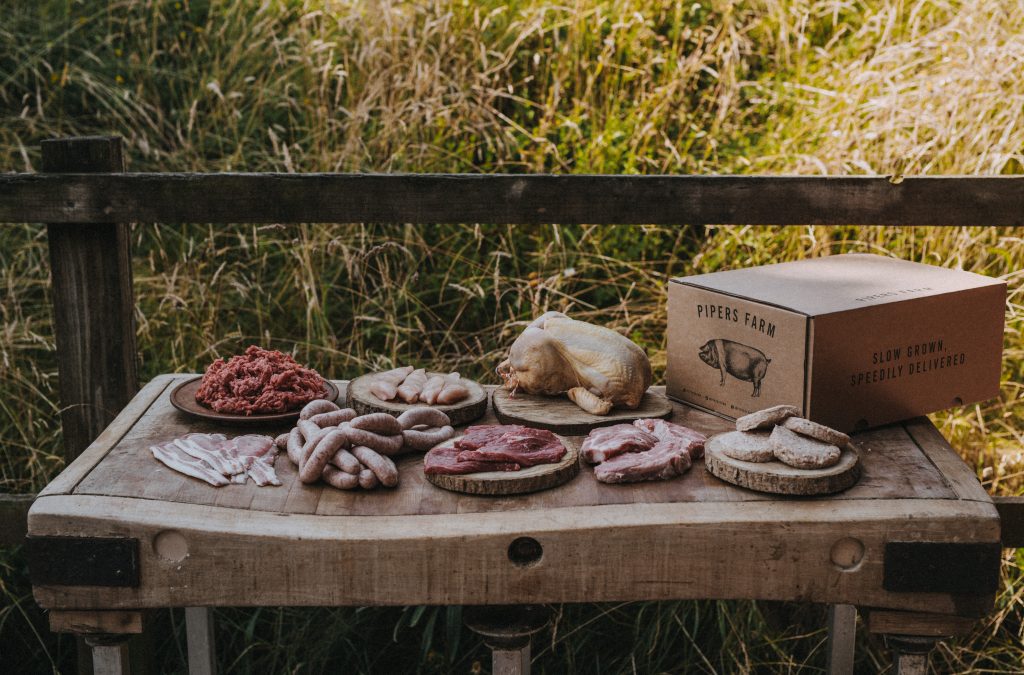 Pipers Farm
Devon-based Pipers Farm is a 50-acre family farm working in tune with nature. They partner with 25 other family farms in the surrounding areas – and they butcher onsite.
Tasty is the key word here. These genuinely free ranging chickens have a depth of flavour you will have forgotten chicken could have. And the same can be said for the other selections in this organic meat delivery box.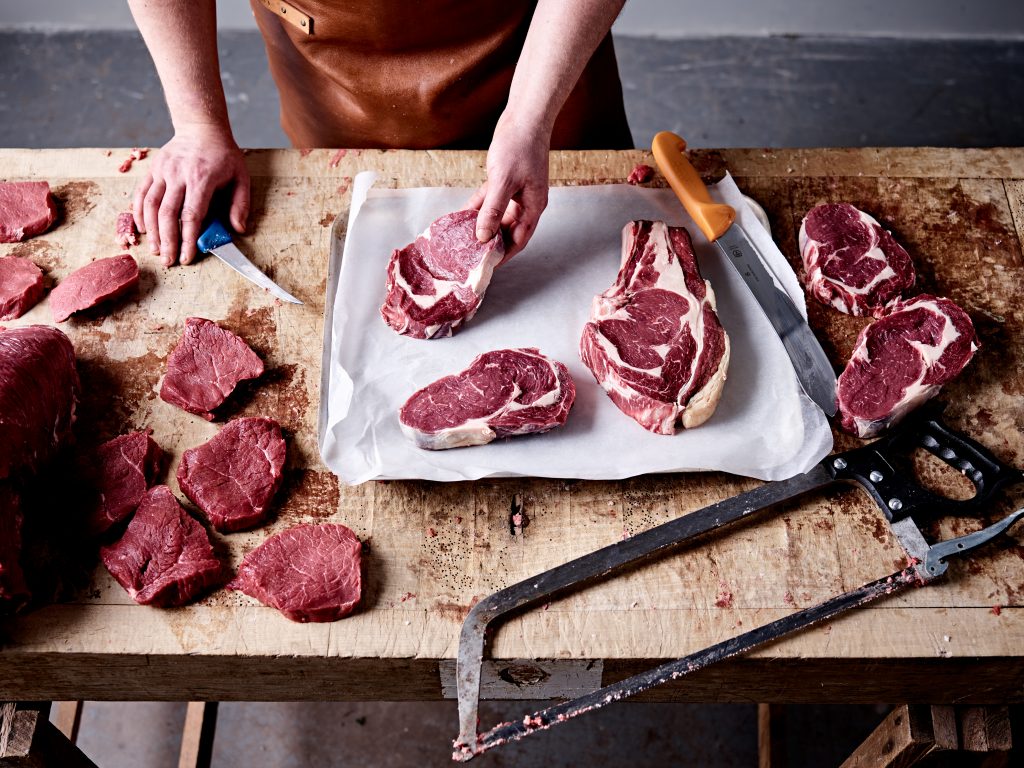 Coombe Farm Organic
Relatively new to meat farming, Coombe Farm Organic are still building up their processes. Even so, the food is tasty, they know their customers well and they offer a selection of meat boxes to cater for most dietary requirements.
Use code BALANCE10 to enjoy 10% off Coombe Farm Organic's entire product range when you spend £40 or more. Valid until 31 August 2022. T&C apply.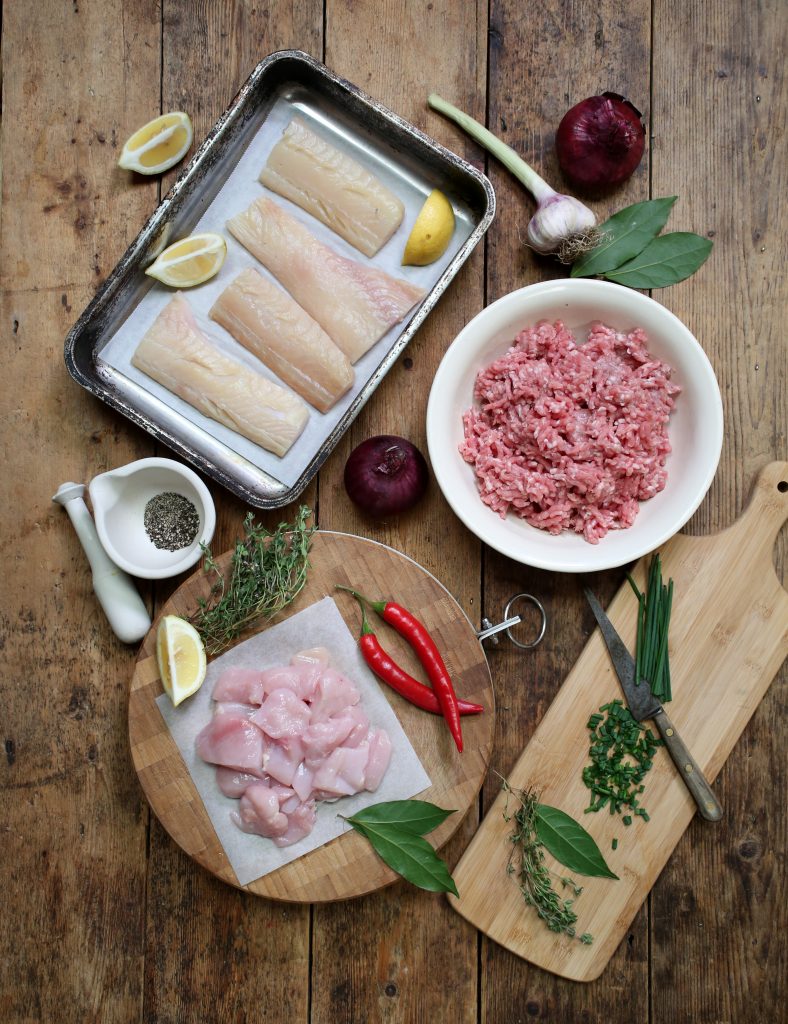 Abel & Cole
One of the pioneering food box schemes, Abel & Cole started with organic vegetables more than 30 years ago. Their ethics are still strong, with a family feel in their HQ and suppliers extolling the values of working with them.
If your aim is to eat less meat and better quality, this option is a no brainer. And the fish is a good way to change things up even more.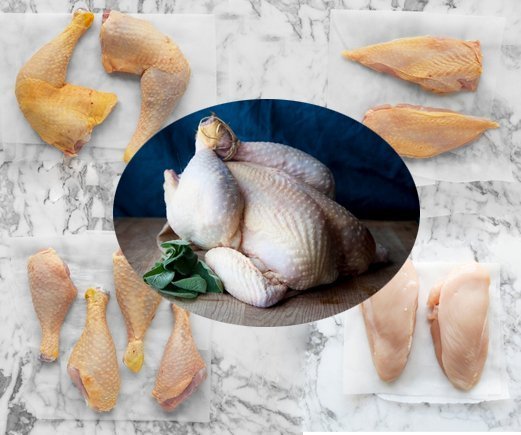 Fosse Meadows
The USP of Fosse Meadows chicken is that they are grown to 81 days. Why is this significant? Well, an average supermarket chicken is grown to around 35 days, so a Fosse chicken lives more than twice as long.
This allows them to grow at a natural rate, antibiotic free. They are also free-ranging and foraging in meadows that aren't sprayed with fertilisers or pesticides.
When it comes to taste this means the chicken has a deeper flavour and firmer texture, which makes for a satisfying and nutritious eat.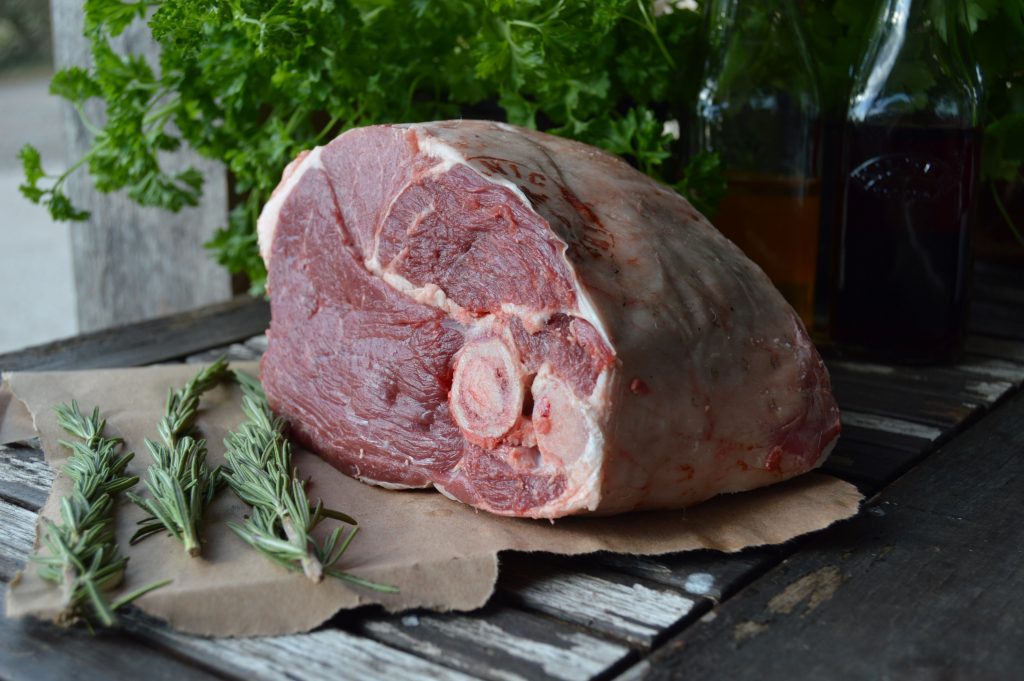 Primal Meats
The eco-omnivore diet is at the heart of Primal Meats. They are all about 100% grass fed and regenerative farming that balances the social, economic and ecological needs of farms and land managers.
Their organic meat delivery boxes are ideal for people who care about animal welfare (they're Pasture For Life certified) and those following diets based on ancestral wisdom as they are as close as possible to meats from the wild – you can genuinely taste the grass in the steaks.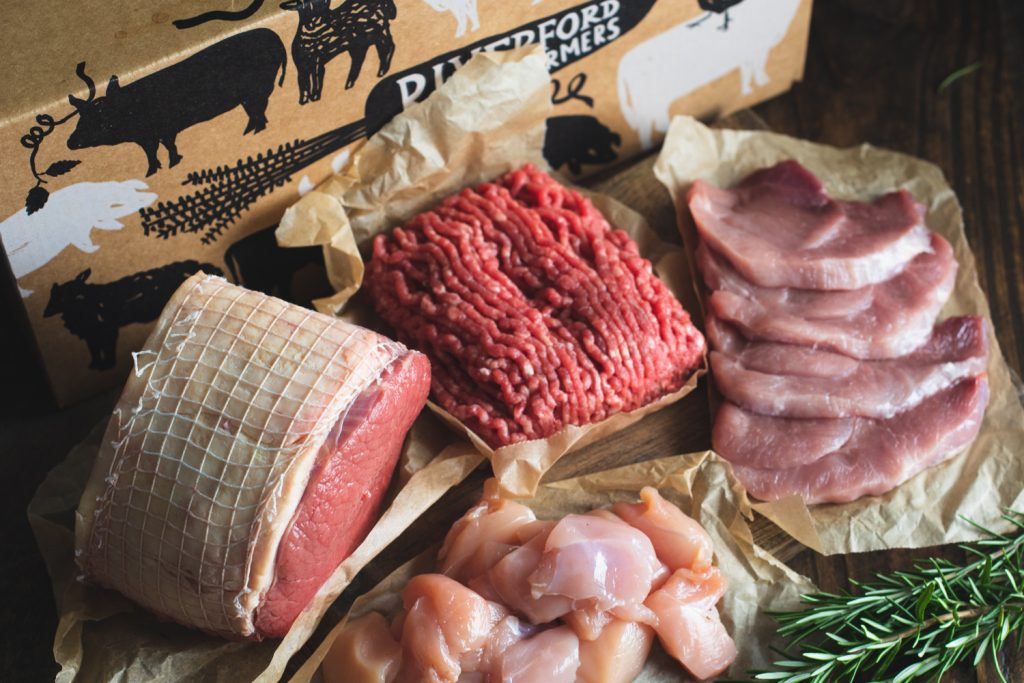 Riverford
When it comes to ethics, Riverford offer some of the highest on the market – it's organic, British and 100% grass fed. Riverford are arable farmers so they work with a small group of West Country farmers to source their organic meat, and prepare it at their butchery.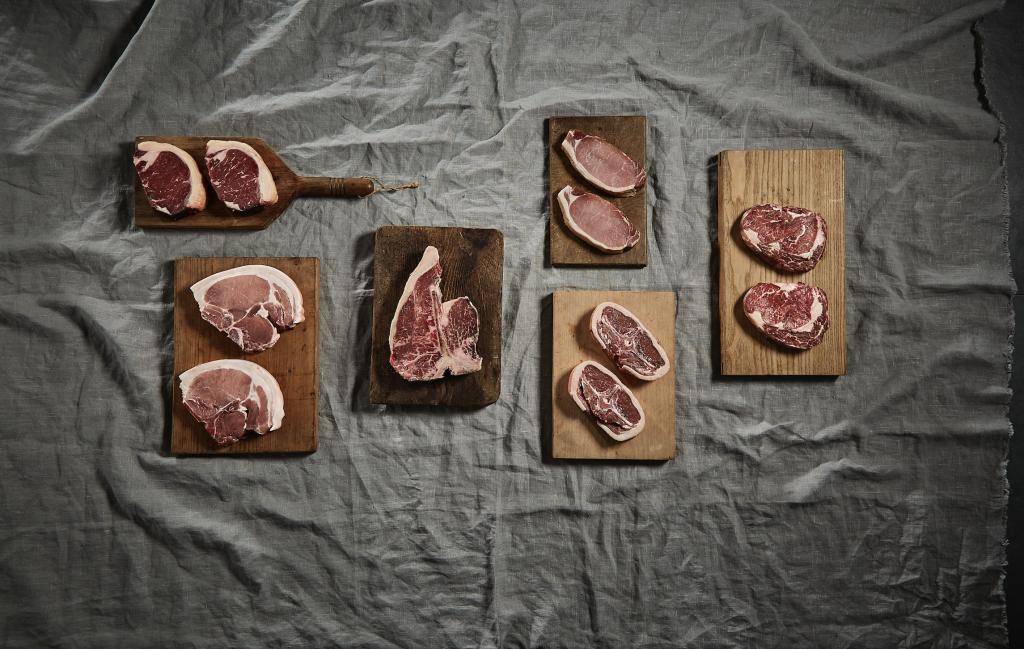 Farmisons
Farmison customers are more like Farmison groupies and it's easy to understand why. First up, their meat is good. Really good. It is juicy, succulent and has a depth of flavour that is just not easy to find. This is because their goal of getting people to 'eat better meat' goes hand in hand with their support of farmers who are preserving ancient and important British breeds.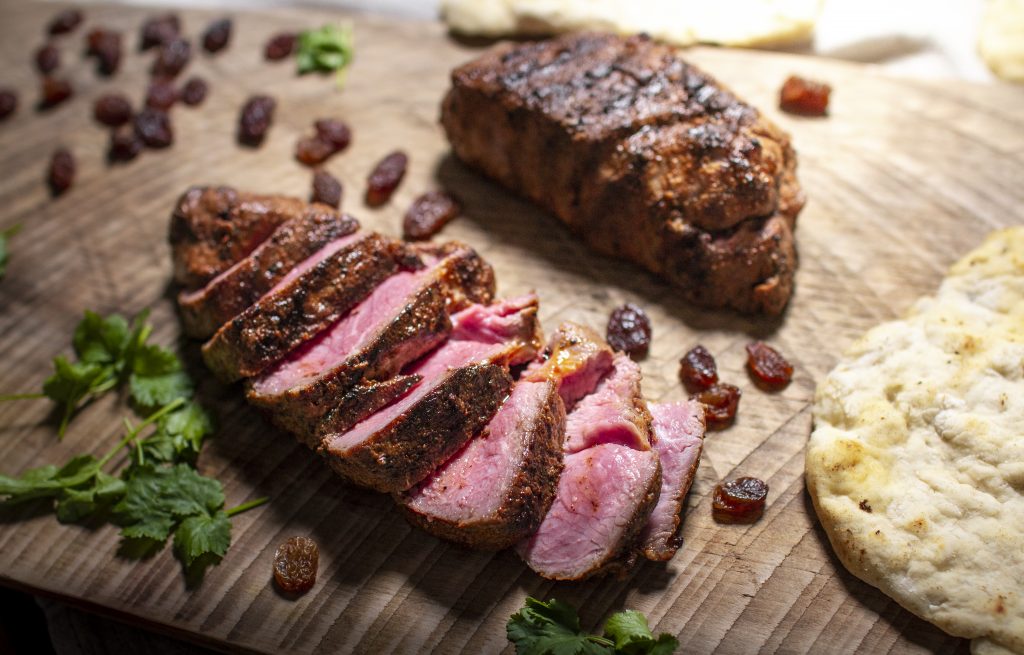 Eversfield Organic
If you're hosting BBQs this summer, then a BBQ box from Eversfield truly provides a meat feast. This family-run farm in Devon has transformed commercial farmland into organic pasture filled trees, hedgerows and wildlife. Their meat is organic and grass fed, and you can taste the difference.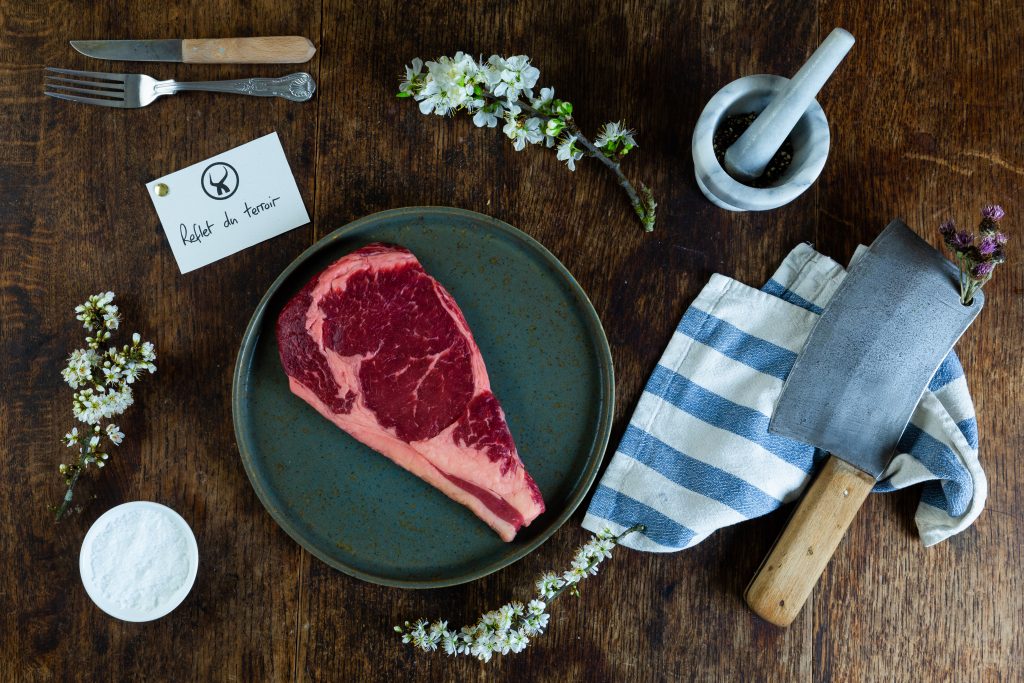 Horned Beef Company
The Horned Beef Company are great because they rear native breed cattle outside all year round in tune with nature. This means their beef is generally only available from June – December, so make a note in your diaries!
It was founded when a young couple moved to the Lake District and decided to try their hand at owning their own farm in 2015. They are part of the new generation of farmers who are transforming the farm-to-fork journey by prioritising wildlife and animal welfare – which goes hand-in-hand with quality. They ask you become part of their story and to order a 5kg beef selection box "en Primeur" – like the finest French wine, before it is bottled so to speak. And this certainly is some fine British beef.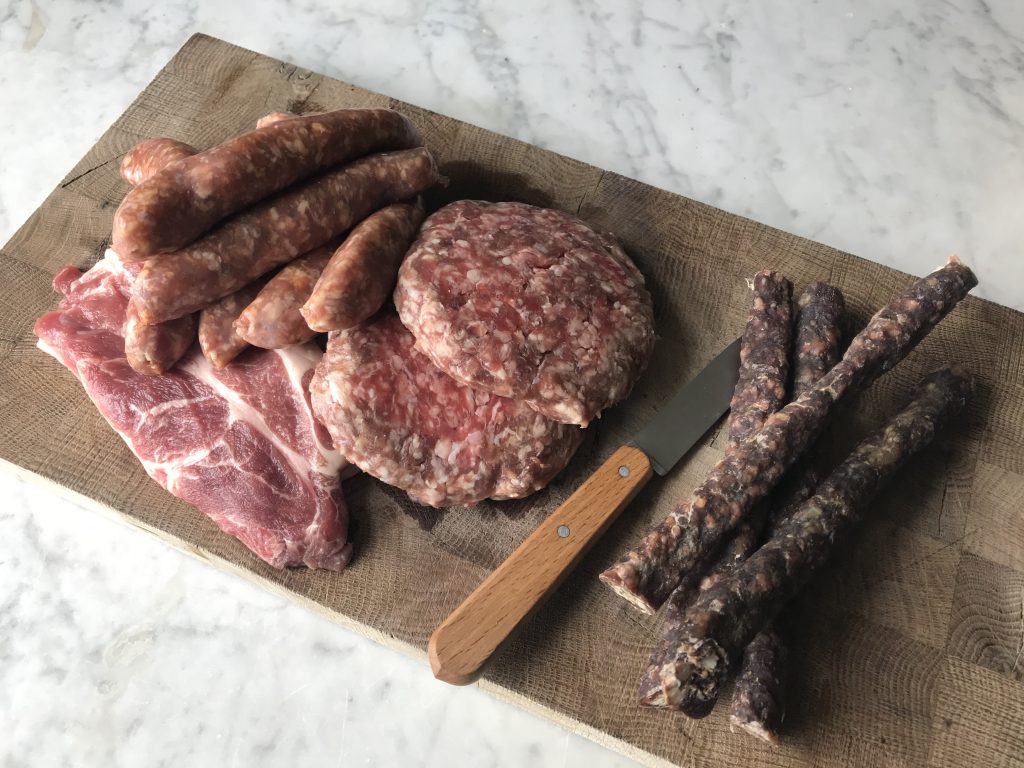 Peelham Farm
This is both an organic and Pasture For Life certified farm, which are two of the highest standards you can get in the UK. This 607 acre Scottish farm is doing some truly innovative things, which has the environment and animal welfare at its heart. They support an organic cow-and-calf dairy farm by taking the bulls and rearing them for ethically-produced ruby veal.
Peelham Farm are ahead of the curve with their on-site butchery, smoker and charcuterie – producing great British salami that's fragrant and intense in flavour.
They focus on soil health, which creates nutrient-dense grass, which in turn leads to nutrient-dense beef – with none of the nasties.
The owners also view biodiversity and mental wellbeing as equally important to holistic land management. As such, they are members of the Nature Friendly Farming Network and also the Scottish National Rural Mental Health Forum.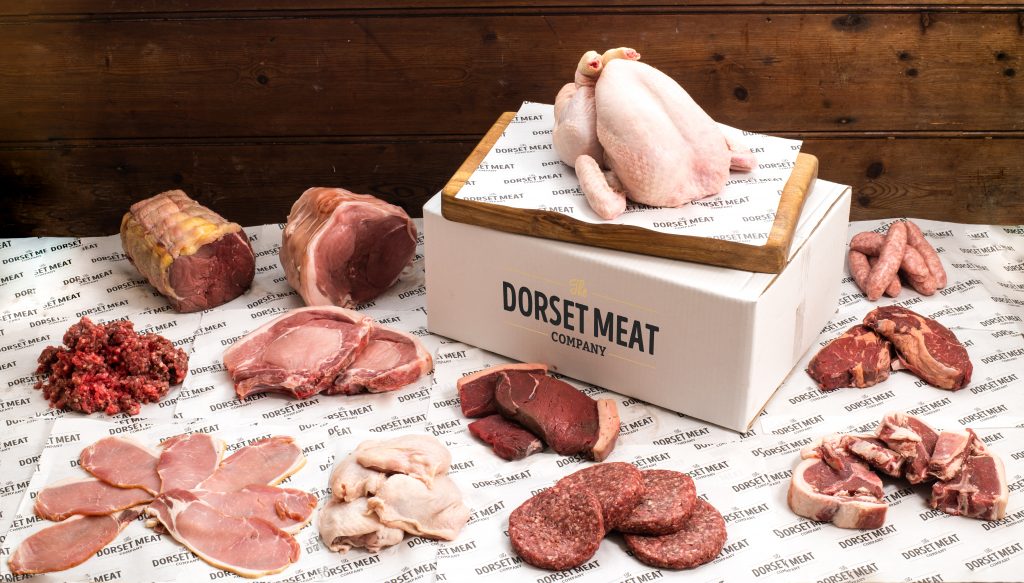 The Dorset Meat Company
This company brings together produce from farms across Devon and Wiltshire. And they have a lot to offer. All farms pride themselves on rearing animals outside, on grass fed diets, which is better for them and more nutritionally rich for us. The Dorset Meat Company also sell great condiments, but we recommend tasting this meat with minimal intervention.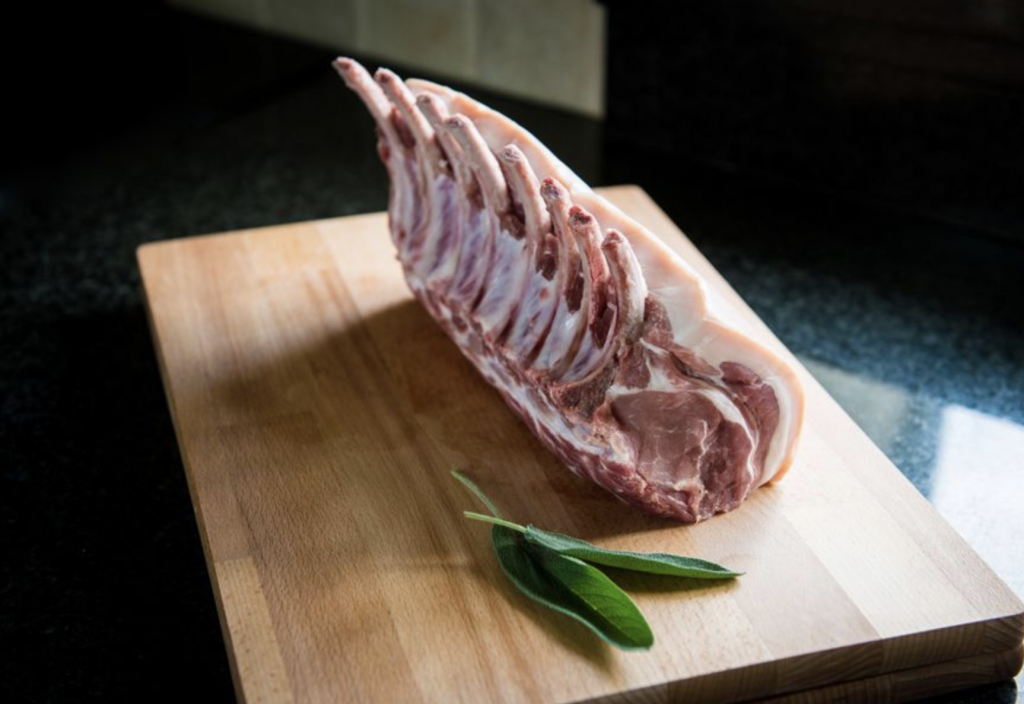 Primrose Herd
Pork is the speciality of this family run farm that has been keeping traditional breed pigs for more than 20 years. The pigs are reared outdoors, which is where they like to be. Plus, there's no teeth clipping, tailing docking or castrating. They are eight-10 months old by the time they are turned into meat, which is much slower growing than intensively reared pigs. Therefore they have a more substantial texture and deeper flavour. Their smoked bacon reminds us of how bacon used to taste (in the good ol' days!).