British farming, at its best, is renowned the world over – and for good reason. Farming in tune with nature means native breeds have evolved naturally to grow strong and healthy on the landscapes they are born on. This type of farming creates the healthiest, most nutritious and best tasting meat.
Sheep and cows fatten up nicely by foraging in fields, and the resulting lamb and beef taste of the terroir when they are allowed to do so. Truly free-range and organic chickens are meatier because they have developed good muscles. Similarly, the firmness of texture and depth of flavour is unparalleled in pork from pigs that have been free to roam and fed a healthy diet.
Buying direct from the farms is the best way to achieve this quality in taste and nutrition. Of course, not all of us are lucky enough to live near farms or have easy access to good butchers or farmers' markets.
Fortunately, these farms are now being brought directly to our doors as meat boxes become ever more popular.
Here, we recommend some of our favourite organic, free-range and Pasture for Life meat delivery companies in no particular order, it just depends on what you're looking for. All are brilliant in their unique ways!
Organic meat delivery services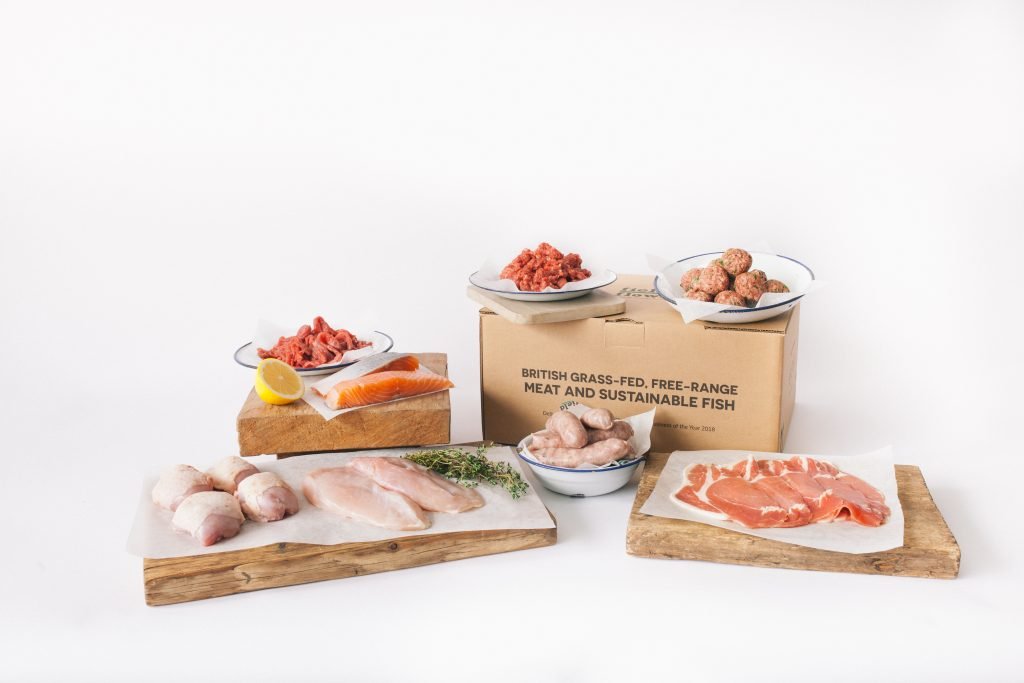 field&flower
Looking for free-range and/or grass-fed British meat and locally caught fish delivered straight to your door?
field&flower was co-founded by fifth-generation farmer, James Field, and food-lover, James Flower (field&flower, geddit?). While Field assists in the farming of their produce, Flower helps source and approve all other suppliers. field&flower partner with some of the best independent West Country farmers and fishermen who share their value of high animal welfare and sustainability.
Operating as a subscription service means Field & Flower are able to source to order. To minimise waste they ask their customers to confirm their order four days before delivery. The day before delivery a butcher trims each cut to order and the kitchen teams press the burgers by hand and hand-tie the sausages, which is a nice touch. If there is excess, they send it to FareShare South West to provide meals for vulnerable people.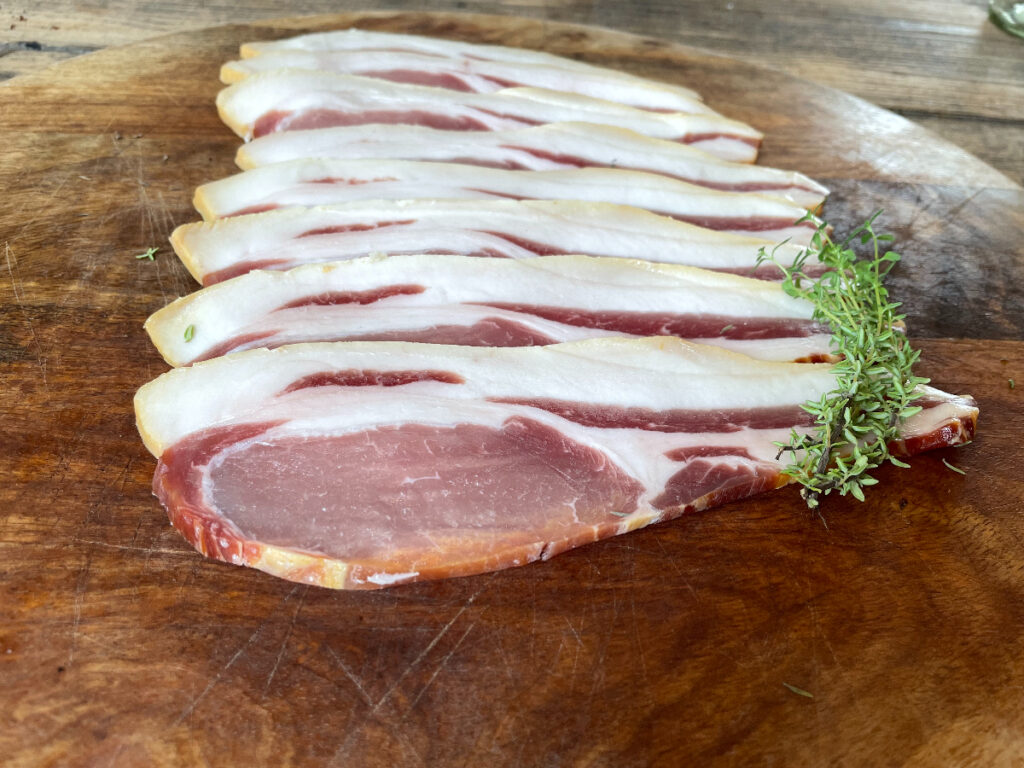 The Slow Farming Company
The Slow Farming Company is a small family-run business selling pasture-fed beef and pork reared on their regenerative farm in Somerset.
Their consciously slow approach to farming produces nutrient rich meat that nourishes both the people that eat it and the land that helped to grow it.
Mouth-watering, 28-day dry-aged beef cuts from their grass-fed native breed cattle include Sirloin Steak, Topside Joint, Short Ribs and Brisket Joint. Their cuts of slow-grown Tamworth Pork include Smoked Back Bacon, Prime Gammon, Sausages and Pork Chops.
To enjoy a variety of cuts, Slow Farming Boxes are available.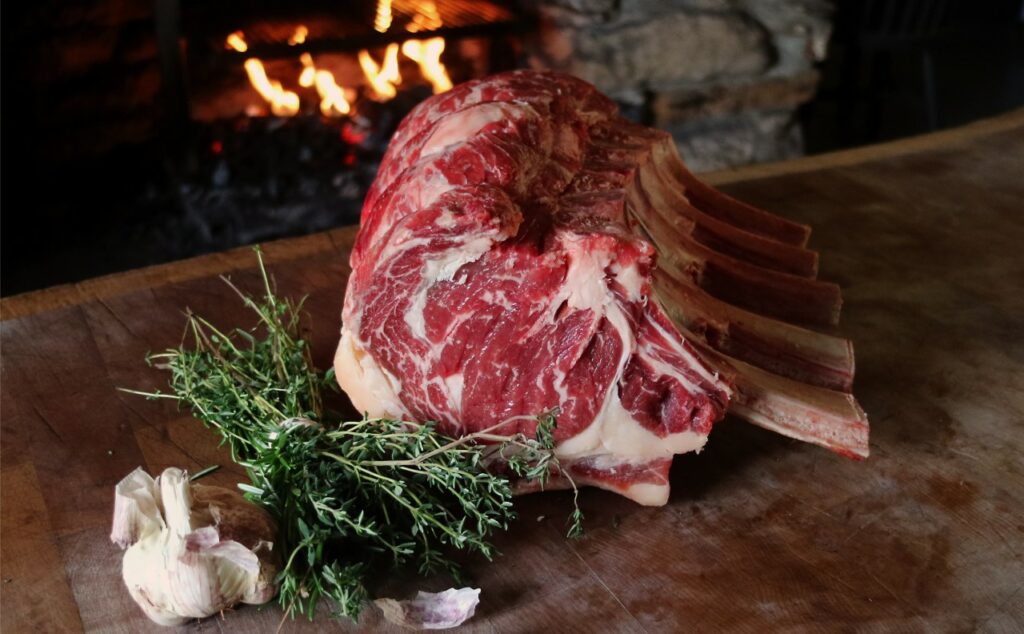 Eversfield Organic
For every cut of meat your heart could desire, look no further than Eversfield Organic. This family-run farm in Devon has transformed commercial farmland into organic pasture-filled trees, hedgerows and wildlife. Their meat is organic and grass-fed, and you can taste the difference.
You can choose from their pre-designed boxes, where they've done the hard thinking for you – such as veg, fruit, meat, fish, surf and turf. But, if you prefer to choose your own, the website also operates like an online grocer where you can pick and choose what you fancy.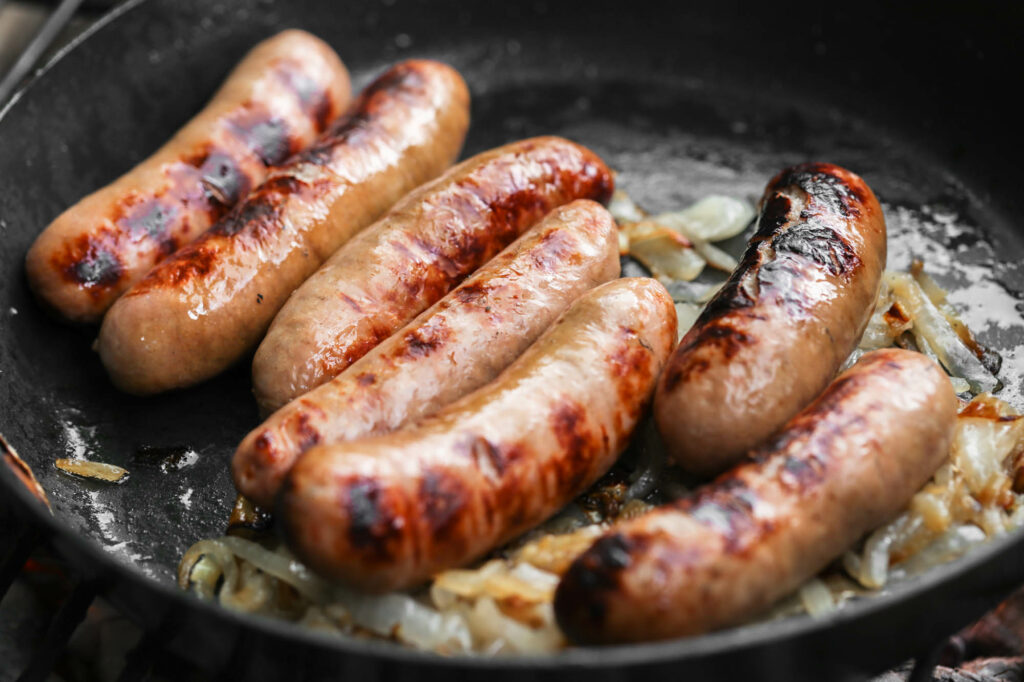 Primrose Herd
If you love authentically good British-pork, Primrose Herd could be just what you're looking for.
Located within a world heritage site in Cornwall, Primrose Herd's slow approach to rearing their pigs shows in the quality of their meat: it results in more substantial marbling, a good meat and fat ratio, and a richer, more developed flavour.
They offer classics like pork belly and Cumberland sausages to more non-traditional cuts such as smoked ham hocks and heart. Their smoked bacon reminds us of how bacon used to taste (in the good ol' days!).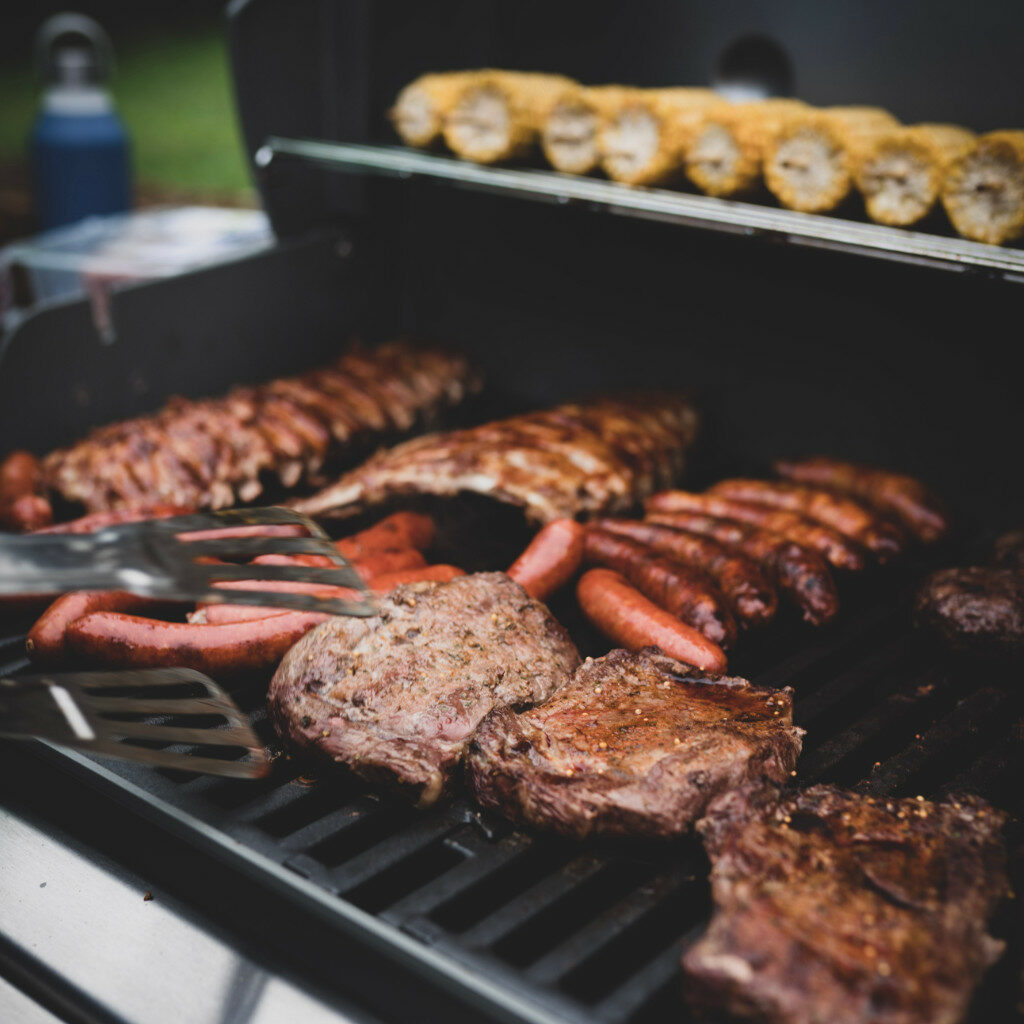 Helen Browning's
This pioneering farm is named after farmer Helen Browning, who switched to farming organically at the family-run Eastbrook Farm in Wiltshire in 1986 – way before organic farming was trendy.
They offer a range of meat bundles featuring premium organic beef and pork products, perfect for a BBQ, from their free-ranging, dairy-bred, grass-fed animals.
The farm and the meat produced are 100% Soil Association organic certified and Helen says:
"I see first-hand the difference farming my land organically makes – from more bees and hedgerows, to contented, healthy animals, to lots of people gainfully working here and enthusiastic customers."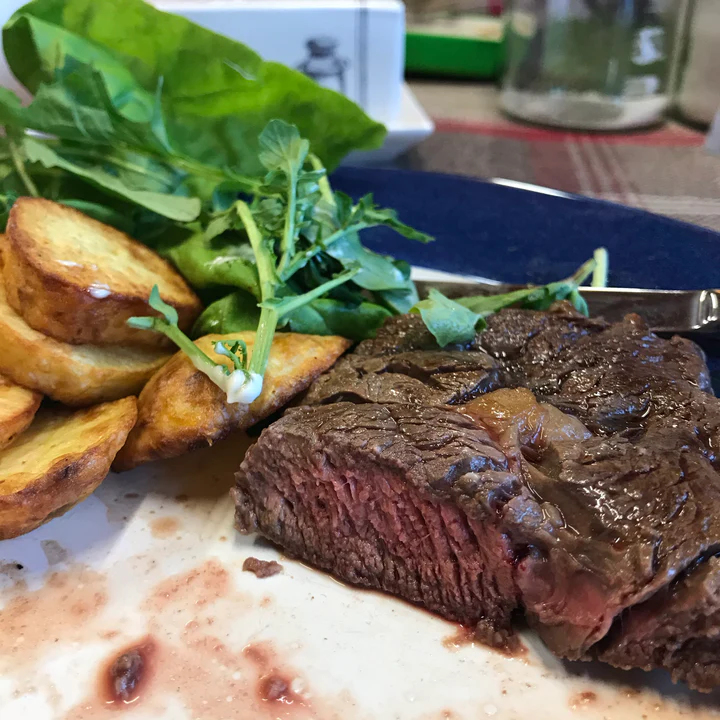 Rosewood Farm
The founders of Rosewood Farm maintain that their meat is a by-product of their wildlife conservation work in Yorkshire's Lower Derwent Valley. As such, they farm very much in line with the standards of organic and 100% grass-fed meat even though they are not officially certified.
Rosewood Farm's organic meat delivery boxes are all about the beef and represent very good value. They include a mixture of cuts that are representative of the whole animal to ensure none is wasted.
Their website or photography might not be as polished as some of the others on this list, but they're professional farmers, not marketers, so if anything, this should add to their authenticity.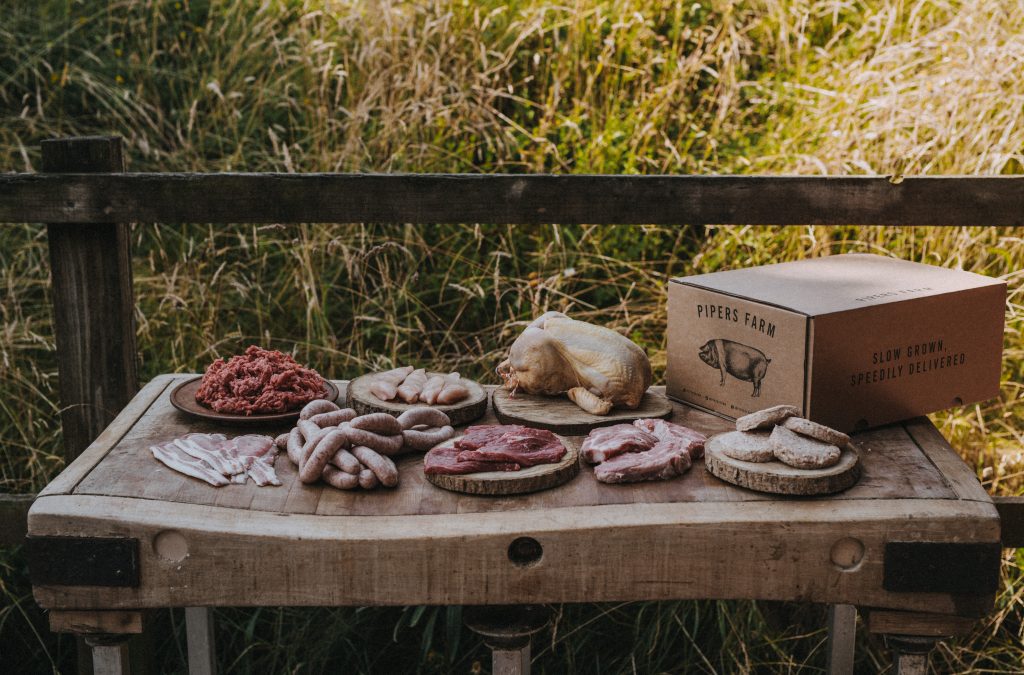 Pipers Farm
Devon-based Pipers Farm is a 50-acre family farm working in tune with nature. They partner with 25 other family farms in the surrounding areas – and they butcher onsite.
Tasty is the key word here. These genuinely free-ranging chickens have a depth of flavour you will have forgotten chicken could have. And the same can be said for the other selections in this organic meat delivery box.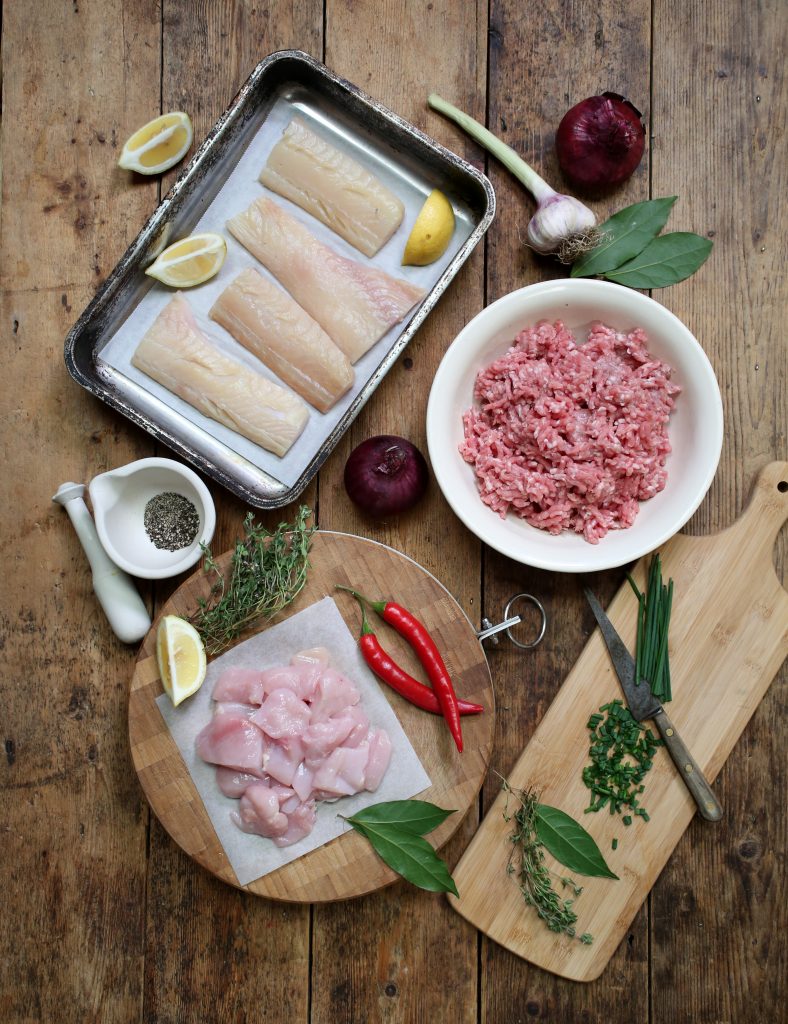 Abel & Cole
One of the pioneering food box schemes, Abel & Cole started with organic vegetables more than 30 years ago. Their ethics are still strong, with a family feel in their HQ and suppliers extolling the values of working with them.
If your aim is to eat less meat and better quality, this option is a no brainer. And the fish is a good way to change things up even more.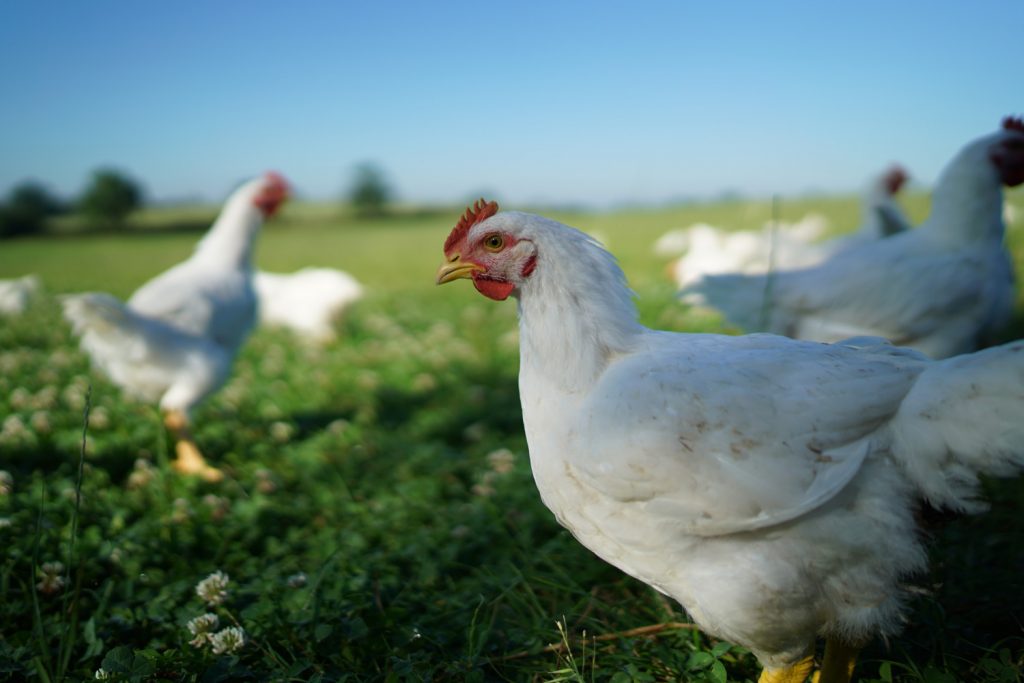 Fosse Meadows
The USP of Fosse Meadows chicken is that they are grown to 81 days. Why is this significant? Well, an average supermarket chicken is grown to around 35 days, so a Fosse chicken lives more than twice as long.
This allows them to grow at a natural rate, antibiotic-free. They are also free-ranging and foraging in meadows that aren't sprayed with fertilisers or pesticides.
When it comes to taste this means the chicken has a deeper flavour and firmer texture, which makes for a satisfying and nutritious eat.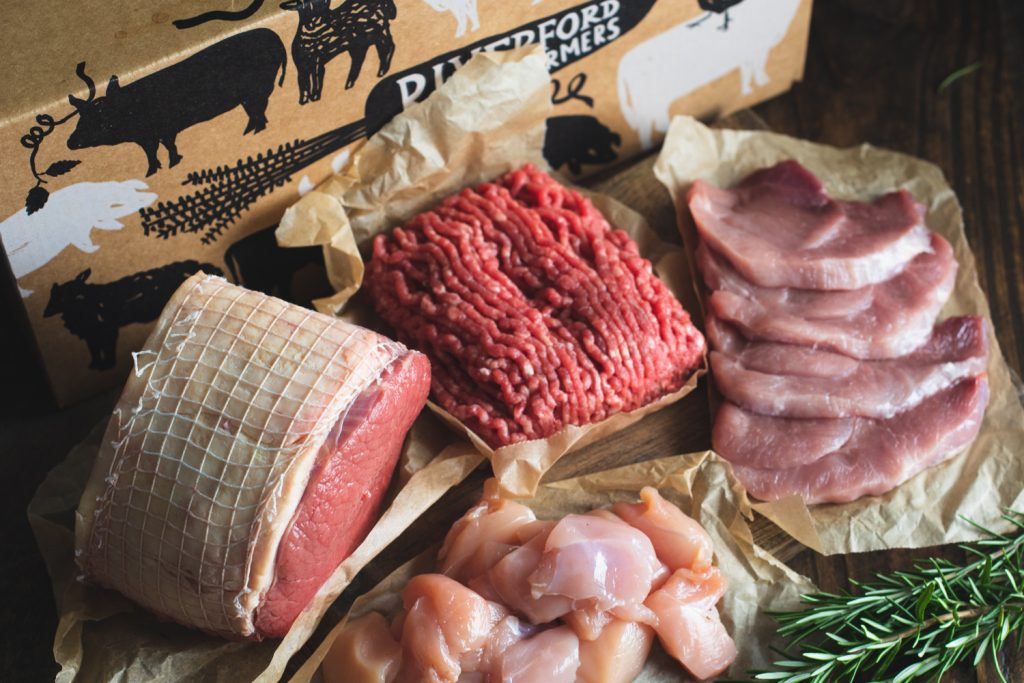 Riverford
When it comes to ethics, Riverford offer some of the highest on the market – it's organic, British and 100% grass-fed. Riverford are arable farmers so they work with a small group of West Country farmers to source their organic meat, and prepare it at their butchery.