Eversfield Organic: What is it?
Eversfield Organic are an award-winning family-run farm nestled on the edge of Dartmoor. They deliver fresh, organic groceries via its food delivery scheme to the whole of the UK. 
Their range of 100% organic and wild produce covers everything you need for a top-quality weekly household grocery shop: organic meat, wild fish, fruit, vegetables, dairy, charcuterie, larder produce, vegetarian and vegan meat alternatives. 
So, how does the scheme work? Well, you have options. You can choose from pre-designed boxes, where they've done the hard thinking for you – such as veg, fruit, meat, fish, surf and turf. But, if you prefer to choose your own, the website also operates like an online grocer where you can pick and choose what you fancy.
Eversfield Organic's best-sellers: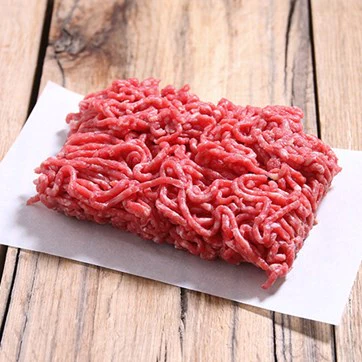 Organic Beef Steak Mince
On sale for £4.00
£5.20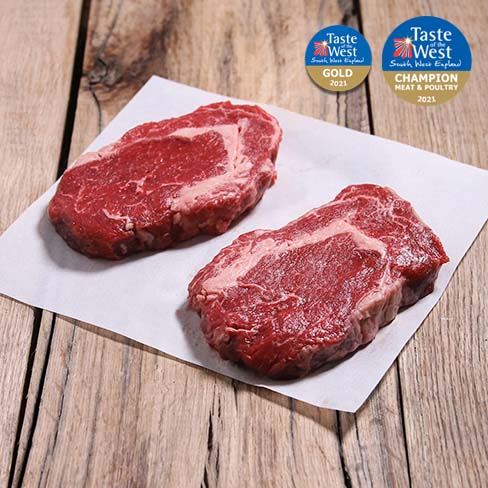 Dry Aged Beef Rib Eye Steaks
£9.50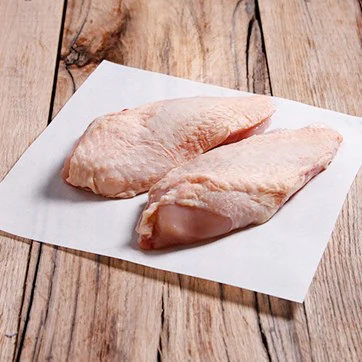 Chicken Breast Fillets
£11.75
Eversfield Organic: How sustainable is it?
Sustainability runs through everything the farm stands for.
Founder Mark swapped the corporate life for farming in 2002. His original intention was to provide organic, high-welfare food for his family. He began by planting 30,000 trees and restoring hedgerows on the Eversfield Farm in order to naturally nurse the land back to health. Once the soil achieved organic status, Mark began to rear his own animals with the help of the Rare Breeds Survival Trust.
The farm is run as organically as possible across meat, dairy and vegetable in order to produce the best-tasting, most nourishing ingredients. Eversfield is certified by both the Soil Association and the Pasture Fed Life Association.
Their own supply of cattle are 100% grass-fed. This means their diets are free from any unnatural chemicals and hormones. The cattle live out in the fields for as long as possible throughout the year where they have the freedom to express their natural behaviours.
Beyond the produce sourced from the farm, everything featured on the site shares Eversfield's organic, higher-welfare principles. They work closely with a range of small independent suppliers.
The chickens, supplied by a partner farm, are slow-grown, certified organic and free-range. Eversfield source certified organic pork from The Organic Pig Company. They also source grass-fed lamb from a variety of certified organic suppliers. Their fish comes from sustainable and traceable fisheries like Sole of Discretion.
Their packaging is recycled, recyclable, compostable or reusable. Some products have plastic for freshness (e.g. salad bags), but it is used as sparingly as possible. They run a free packaging return scheme.
Avoiding waste where possible, they use leftover food for compost in their market garden, giving nutrients back to soil and feeding into their closed-loop sustainability ethos. The self-sustaining, regenerative farming techniques Eversfield employ help them stock their 100% organic restaurants as well as providing the most nutritious produce for delivery to your doorstep.
Eversfield Organic: Where can I buy it?
Via their website: eversfieldorganic.co.uk
Or, visit one of their three farm shops in Devon:
Tavistock Farm Shop, 2 West Street, Tavistock, Devon, PL19 8AD

Totnes Farm Shop, The Plains, Totnes, Devon, TQ9 5DW

Marlborough Farm Shop, 109 High St, Marlborough SN8 1LT
They also have two organic restaurants at the Dartmoor Inn, Merrivale, and Ring Of Bells, North Bovey.
If you're in London, stop by their Butchery counter and Fishmonger in the Selfridges food hall: 400 Oxford Street, London, W1A 1AB
Visit Eversfield Organic