Organii: What is it?
Skincare that is natural as well as effective can be hard to come by. So, let us introduce you to Organii: the ultimate family skincare brand which ticks all the right boxes.
Organii offers great value, certified organic and natural products that are formulated for your skin's health. The best part? They actually work.
Founder Graeme Hume has been a distributor of organic skincare products in Europe for over 20 years. He wanted to prove that organic does not have to be expensive, nor should it mean compromising on performance. So, he set out to create great products that are fresh, functional, affordable and also eco-friendly.
Their product range from body care to baby care. If you ask us, the star of the show is their suncare range.
Their sunscreen, which is available in SPF15, SPF20, SPF30, SPF50, is certified organic and 100% mineral-based. It helps to protects against UVA and UVB rays. It is also water-resistant. Brilliantly, it is free from chemicals that can harm marine life. For example, it is free from synthetic UV filters, silicone, paraffin, mineral oils, parabens and colourants. As an added bonus, it also contains natural plant oils which help to nourish and hydrate the skin.
Organii's best-sellers: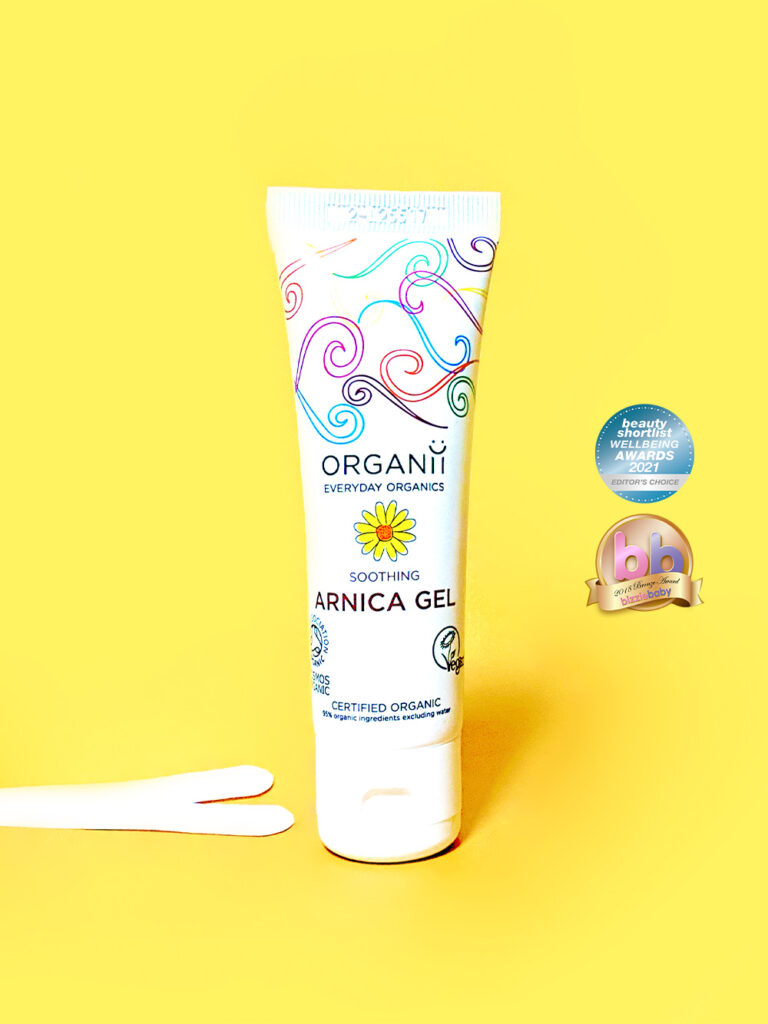 Arnica Gel
Cools, relaxes and eases tired muscles and joints and aids bruises, sprains, swelling and stiffness.
£4.95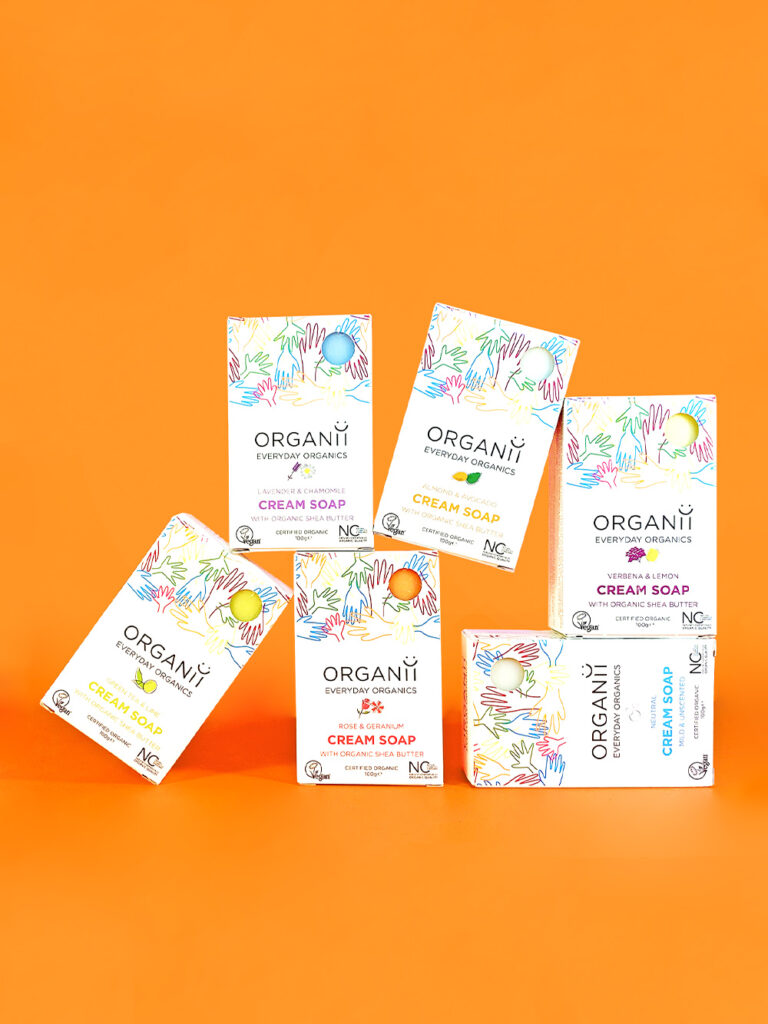 Cream Soap
Plant-based with organic and natural ingredients for mild but effective hand washing and body care. 
£3.45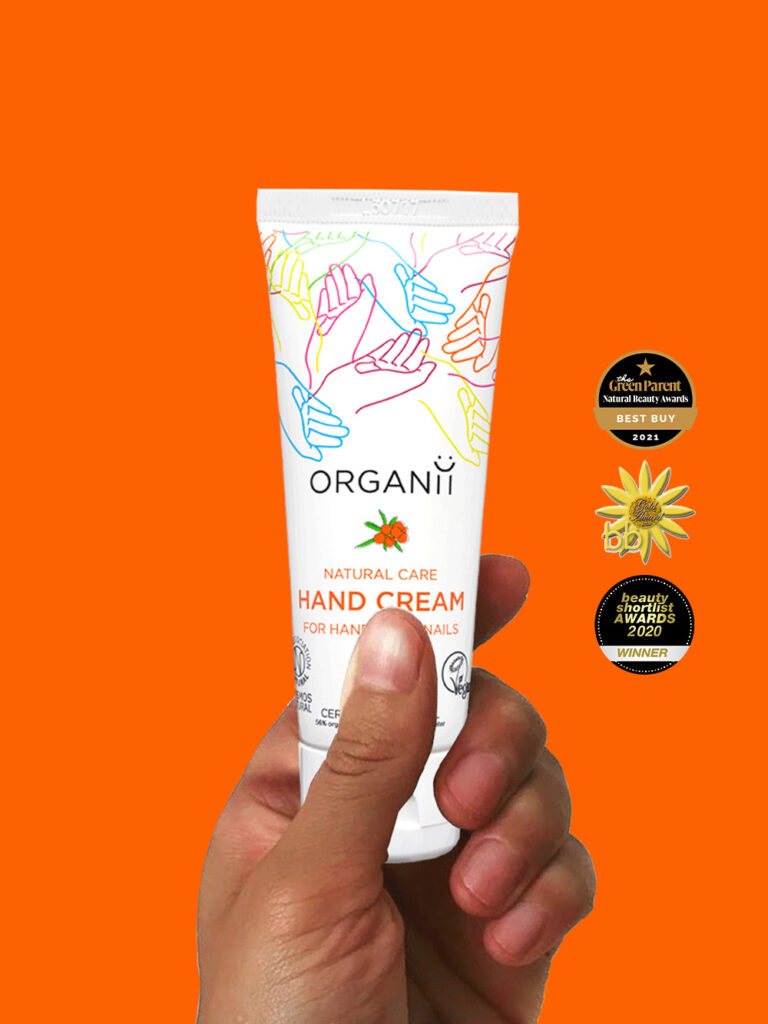 Hand and Nail Cream
Nourishes, hydrates and cares for sensitive hands including those prone to cracking.
£2.95
Organii: How sustainable is it?
Organii are certified and audited by Soil Association. They are also certified by Vegan Society, People for the Ethical Treatment of Animals (PETA) and Natural Cosmetics Standard (NCS).
They source all of their ingredients as sustainably as possible. Amazingly, their products contain only natural, vegan and cruelty-free raw ingredients.
Organii work with manufacturers who share their values:
San Eco Vit (Italy): San Eco Vit is an organic-focused manufacturer, which first started as an organic shop. They help Organii to produce high-quality products that are unique in functionality and sustainability.
Pure Green (Austria): Pure Green exclusively produces plant-based products. They are passionate about using active ingredients to create real results.
Sodasan (Germany): Sodasan is a truly eco-conscious company. They use 100% renewable energy. The products they produce are all climate-neutral. Their packaging is fully recyclable.
Planète Bleue (France): Planète Bleue was the first manufacturer Organii worked with when they launched. They are committed to making high-quality organic products that work.
Each manufacturer is audited annually. All the workers in Organii's supply chain are paid a living wage.
Roughly 95% of their packaging is recyclable (except the pumps in their liquid soaps and sprays). They are working to make this 100% in 2022.
Organii: Where can I buy it?
Online via their website: organii.uk
Or, you can find them in stores such as Abel & Cole, Wholefoods, Ocado, Planet Organic and so on.
Organii is part of the Pravera portfolio. Pravera specialise in Organic and Natural Skincare. Other brands in their range include benecos, Organyc, Fair Squared, Lavera and Ben & Anna.
Visit Organii