Primrose Herd: What is it?
Pork is the speciality of this family-run Cornish farm that has been keeping traditional breed pigs for more than 20 years.
Located within a world heritage site in Cornwall, Primrose Herd's slow approach to rearing their pigs shows in the quality of their meat: it results in more substantial marbling, a good meat and fat ratio, and a richer, more developed flavour.
They combine their knowledge of traditional farming with tried-and-tested family recipes, producing a wide variety of award-winning pork products.
Primrose Herd have a nose-to-tail approach, so their cuts range from the classics like pork belly and Cumberland sausages to more non-traditional ones such as smoked ham hocks and heart. Their smoked bacon reminds us of how bacon used to taste (in the good ol' days!).
They also offer a variety of pork meat hampers, such as a Cornish Breakfast Pack for a classic English fry-up and their Family Barbecue Pack for the ultimate summer BBQ.
Primrose Herd's best-sellers: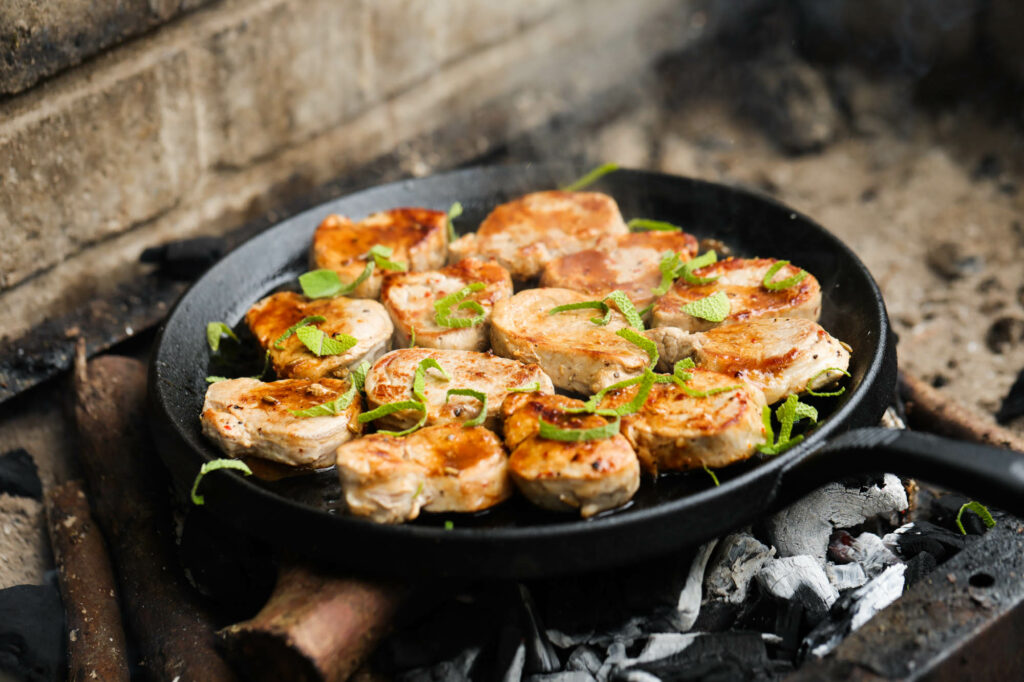 Pork Medallions
£8.50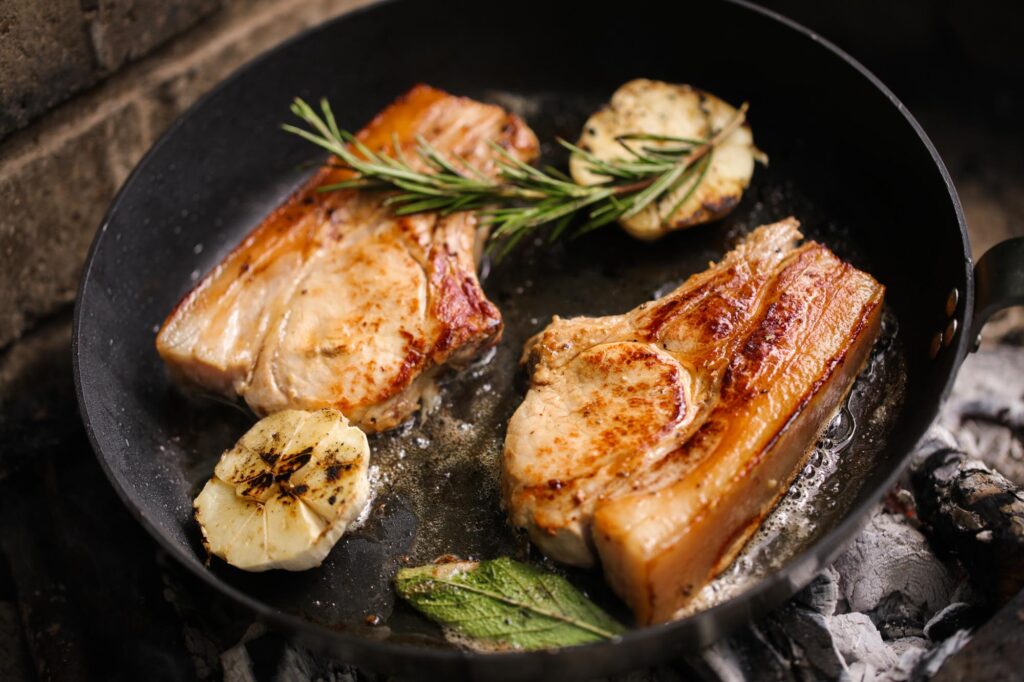 Loin Chops
£6.50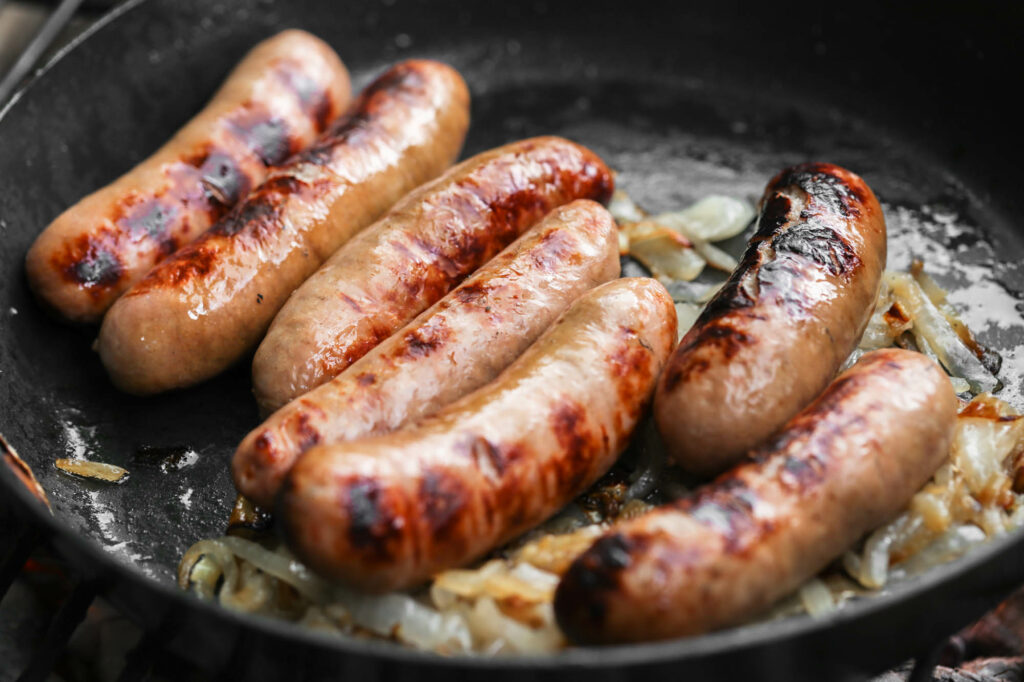 Gluten-Free Sausages
£5.25
Primrose Herd: How sustainable is it?
Primrose Herd pride themselves on their non-intensive approach to animal husbandry. 
Their pigs are reared naturally outdoors, which is where they like to be. Plus, there's no teeth clipping, tailing docking or castrating. They are eight-10 months old by the time they are turned into meat, which is much slower growing than intensively-reared pigs. 
Alongside their habit of foraging naturally, they supplement their pigs diet with 17% cereals, vitamins and minerals.
All aspects of production take place in-house, allowing them complete control over quality and taste. Their nose to tail approach also means they waste as little of the animal as possible.
Employees are all paid above a living wage.
Their packaging is recyclable.
Primrose Herd: Where can I buy it?
If you are local, you can visit their on-farm butchery or find them at a farmers market in Cornwall.
Or simply order online via their website for delicious meat delivered direct to your door: primroseherd.co.uk
Visit Primrose Herd